Today is the first day of summer. I don't know about you but things are a little nutty around my house as we wind down the school year and gear up for an almost equally-hectic and busy summer schedule.
In the midst of all of that, we're also getting things ready for the upcoming 4th of July holiday.
We have 8 additional family members coming in from out of town to stay with us that weekend… so, that's going to require a lot of burgers.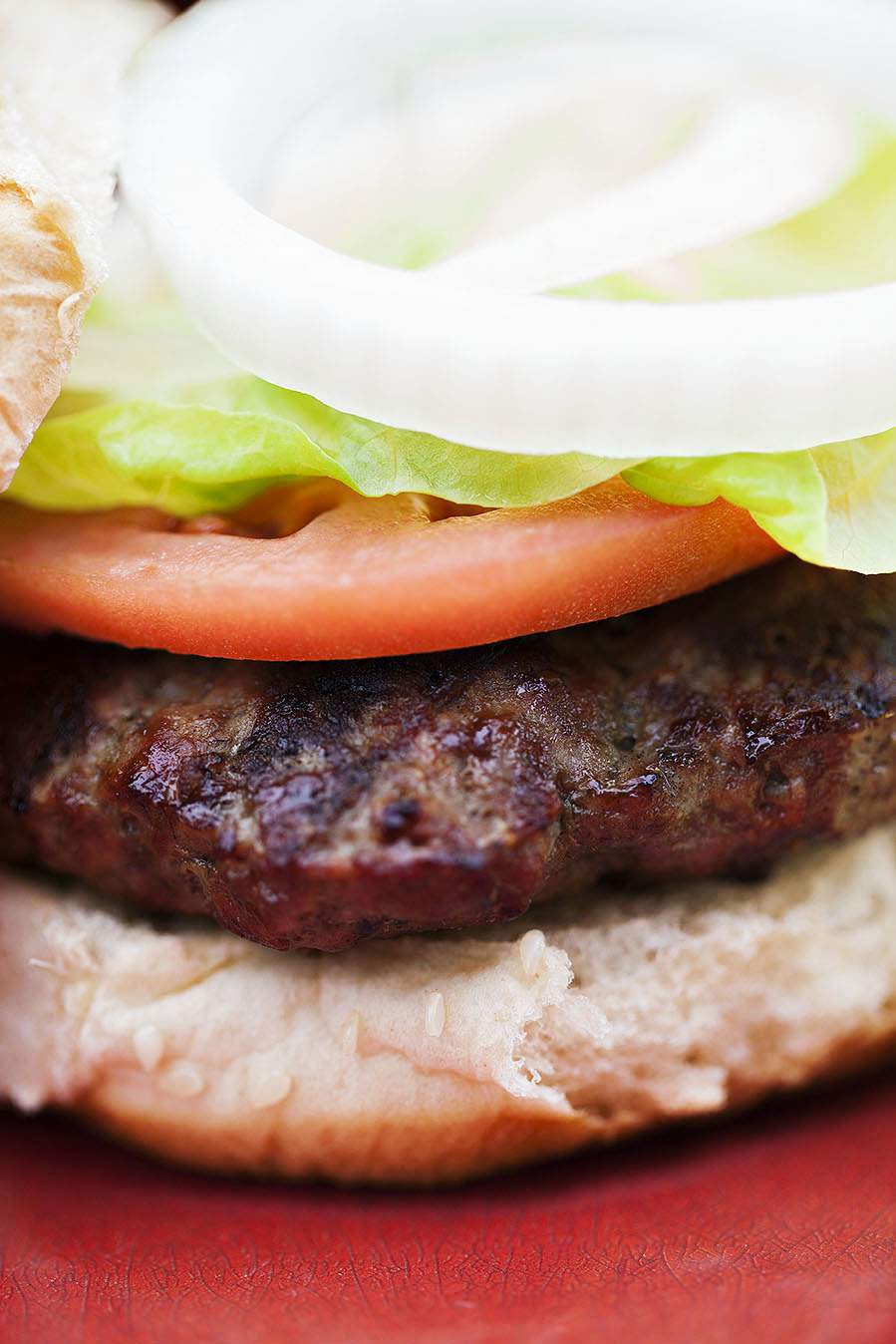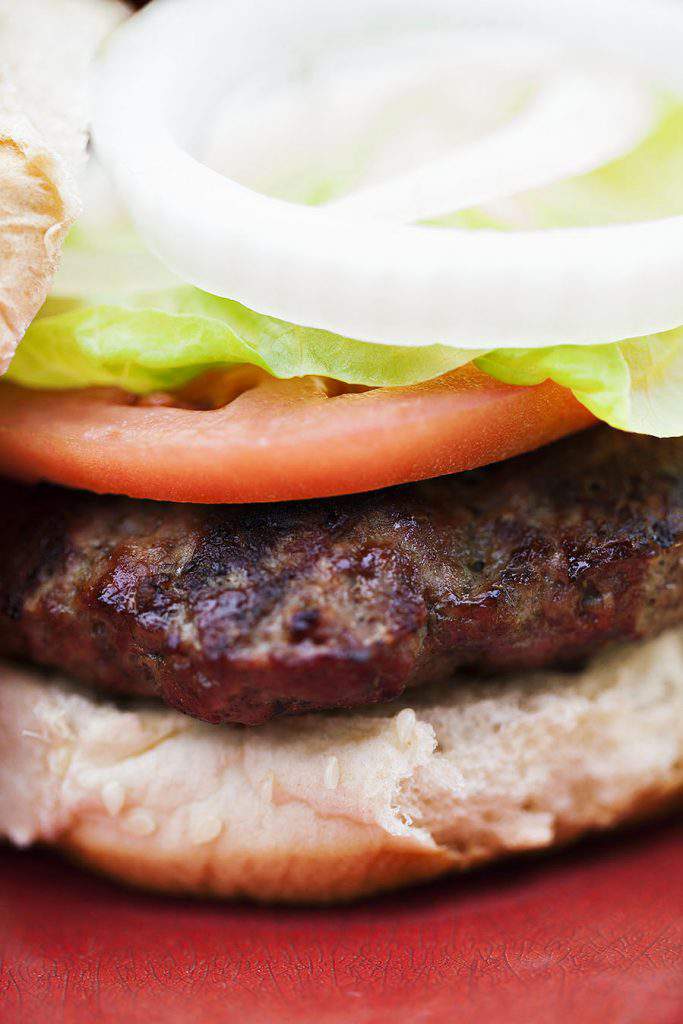 With that in mind, today's post is all about burgers.  Well, actually this post is about the gadget I use to shape those burgers.
This is also my introduction to my brand new, regular column called Gadget Gal where I'll highlight an interesting gadget or tool and let you know what I think about it.
It's a fitting column given that my husband, Boris calls me Inspector Gadget …because of my affinity for gadgets and gadgetry of all kinds.
Anyone remember that Inspector Gadget cartoon?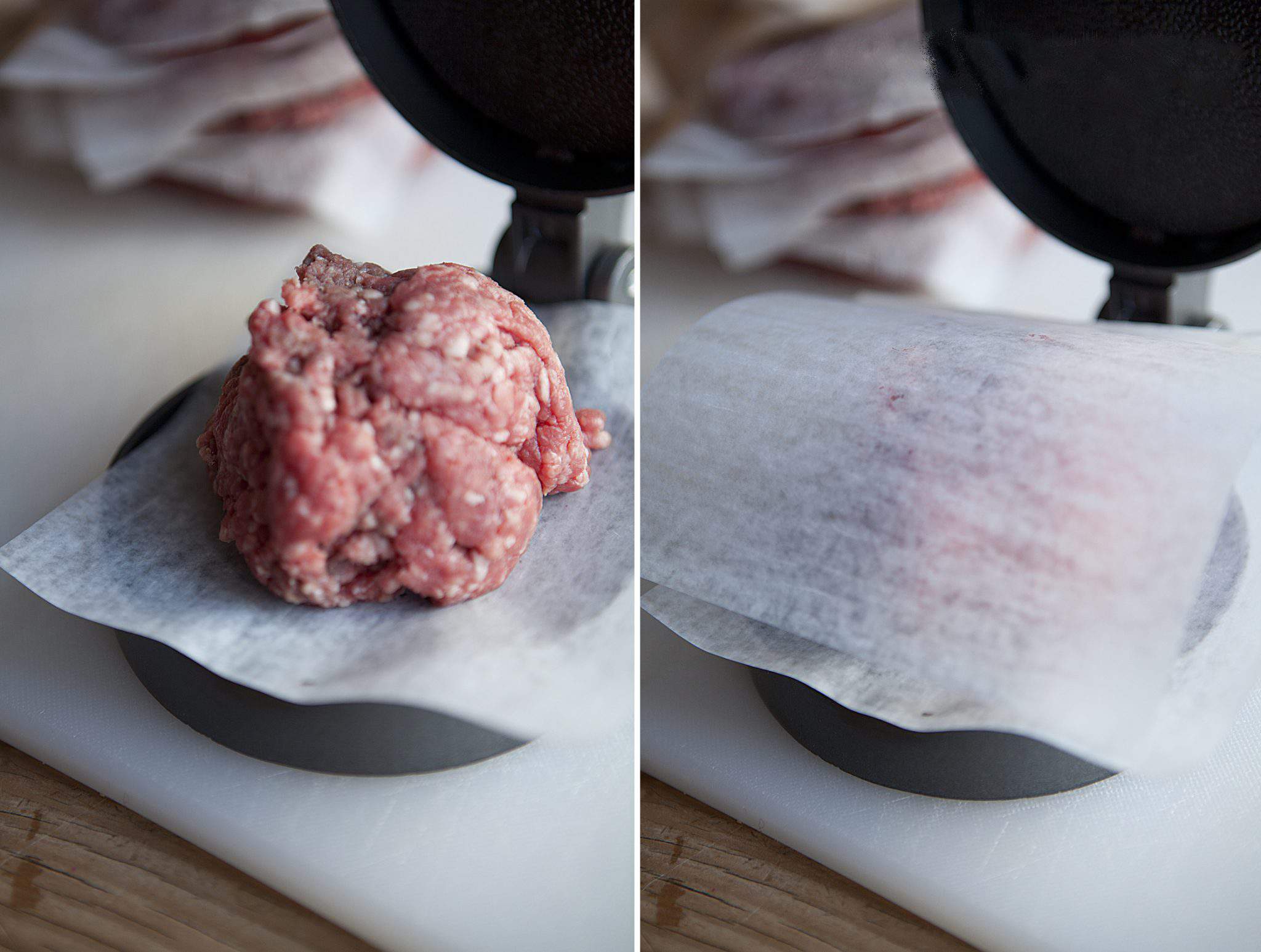 This first Gadget Gal segment features my adjustable burger press which I've had for several years now.
The press allows me to determine and set the width of my burger and create every patty with the same dimension.  That is so cool.
Start by placing a pre-cut patty sheet on the press, then put a ball of ground beef in the center of the press and place another sheet on top of the meat.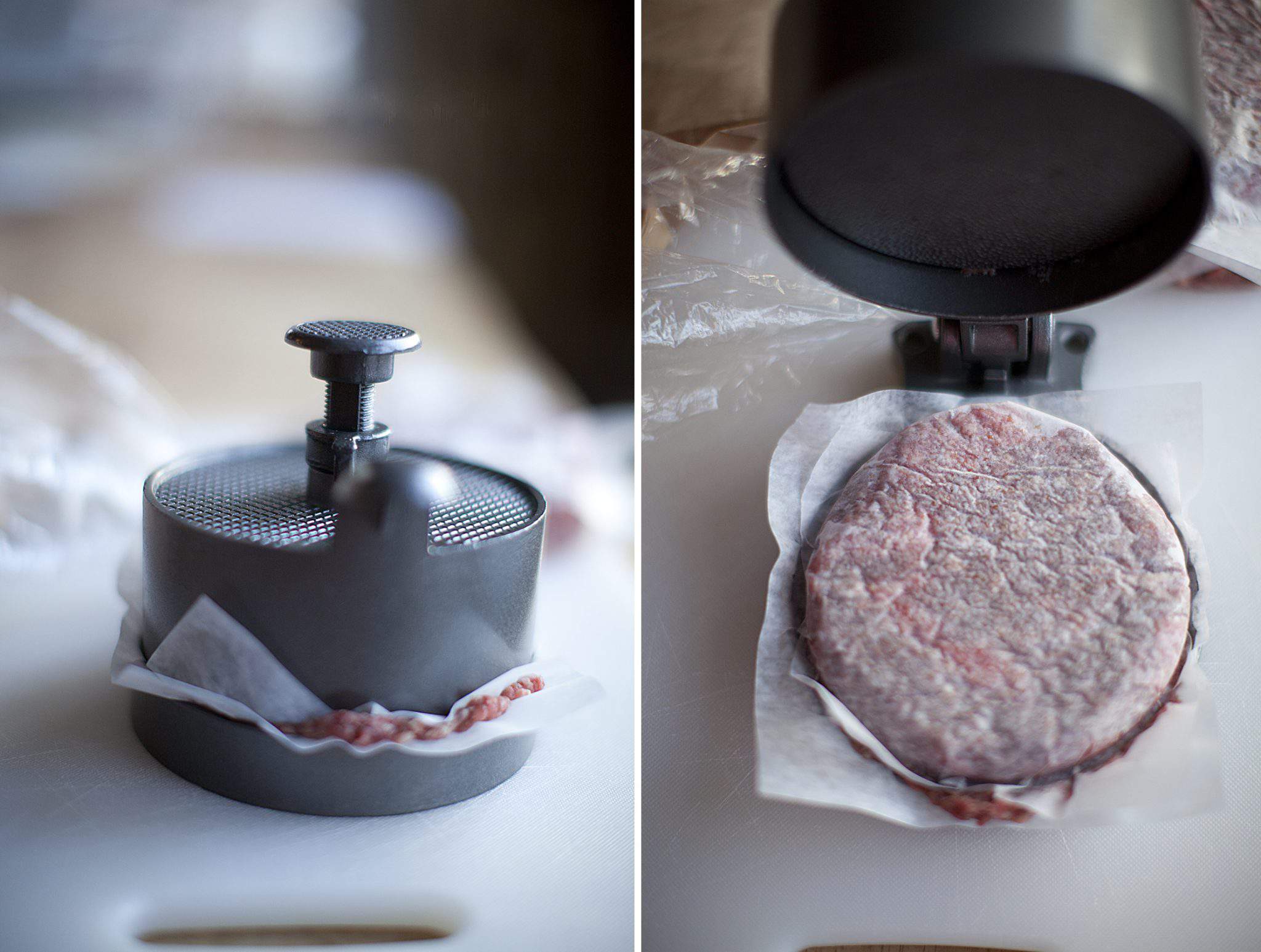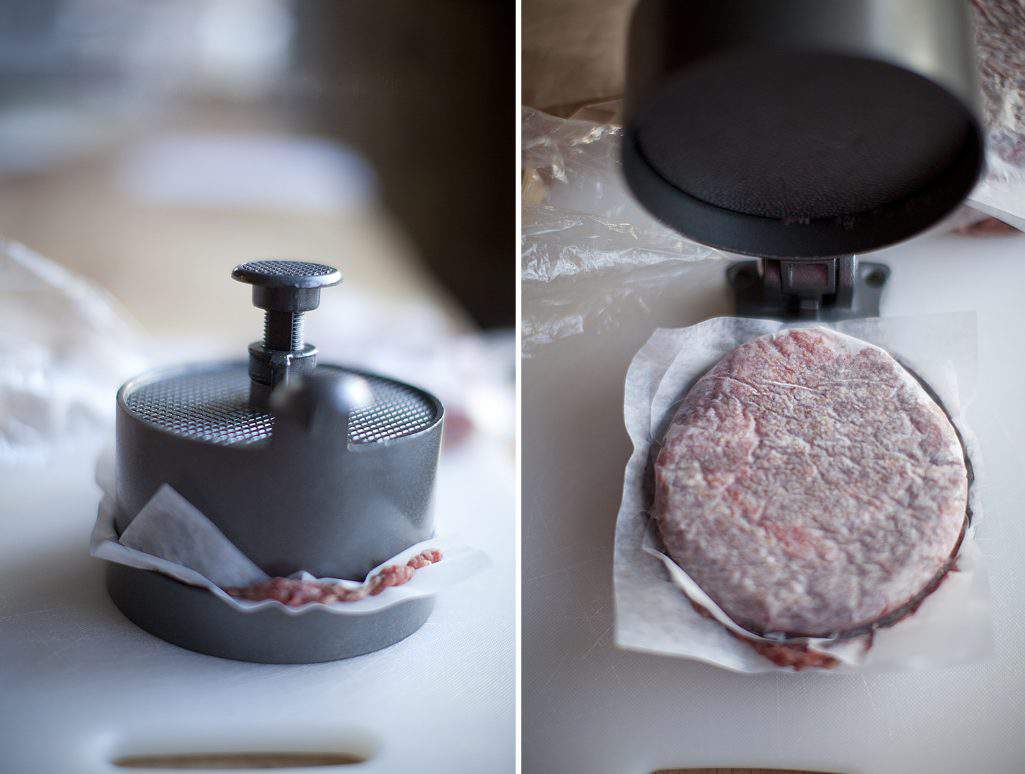 After the meat and sheet are in place, simply close the press tightly.
When you lift it up, you'll have a perfectly formed burger that looks like you may have just picked it up from the butcher shop.
Any small excess around the edges can be scooped off and used on the next meat ball.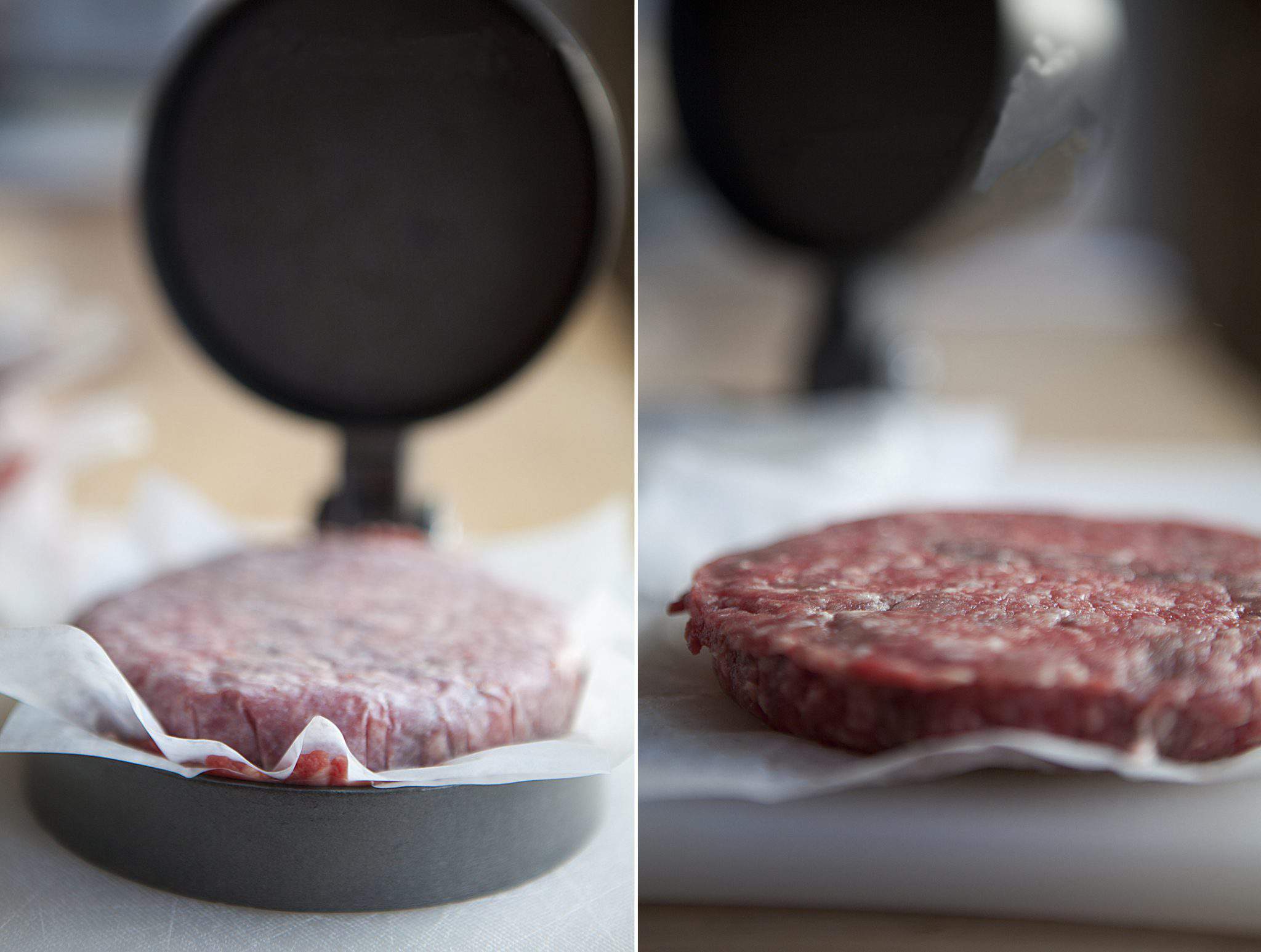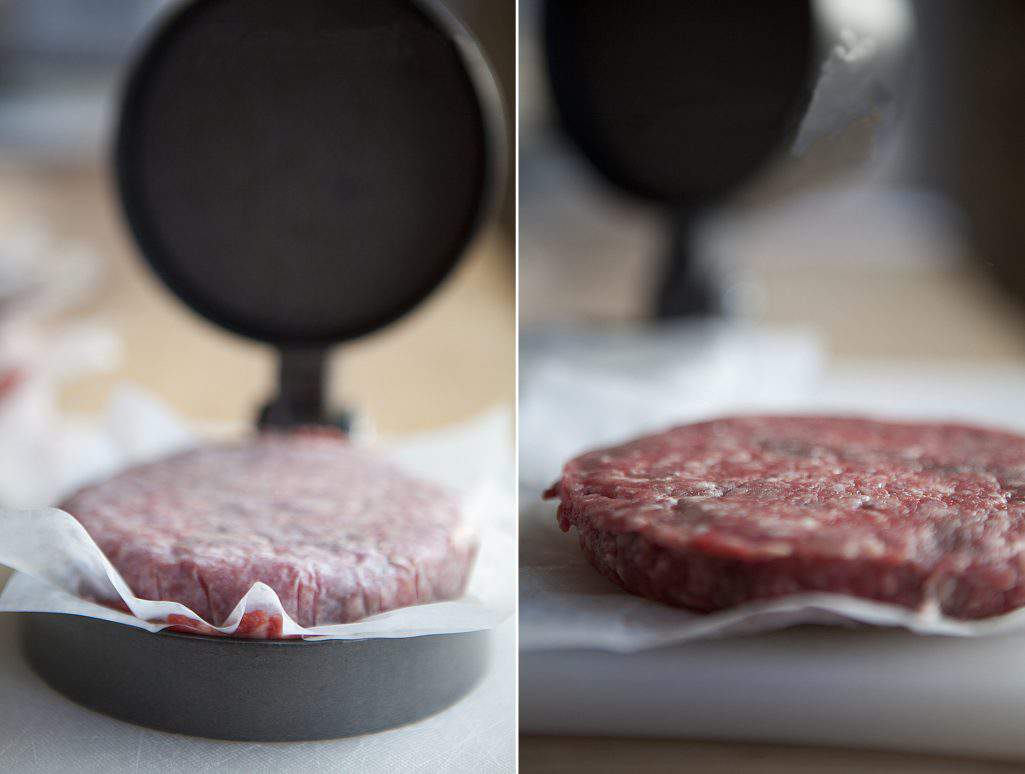 The press has small measurements marked into the stem which helps you to decide how thick or thin you want your burgers to be.
You can also just eye-ball the size you want and set the spacing and adjust the wing nut to lock in place whatever size you prefer.
Each burger will come out the same size, every time.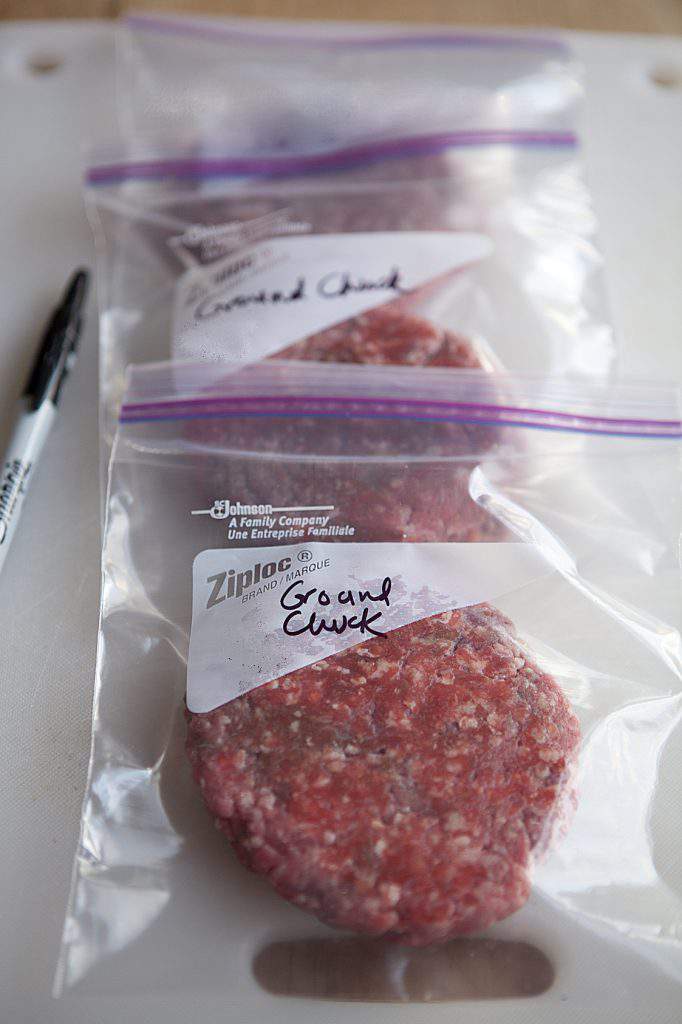 This is also a really useful tool if you like to prepare your burgers in advance.
Shape the burgers, slide them into baggies and then freeze them for later use.
Don't forget to include the date you packaged your meat before you put them in your freezer.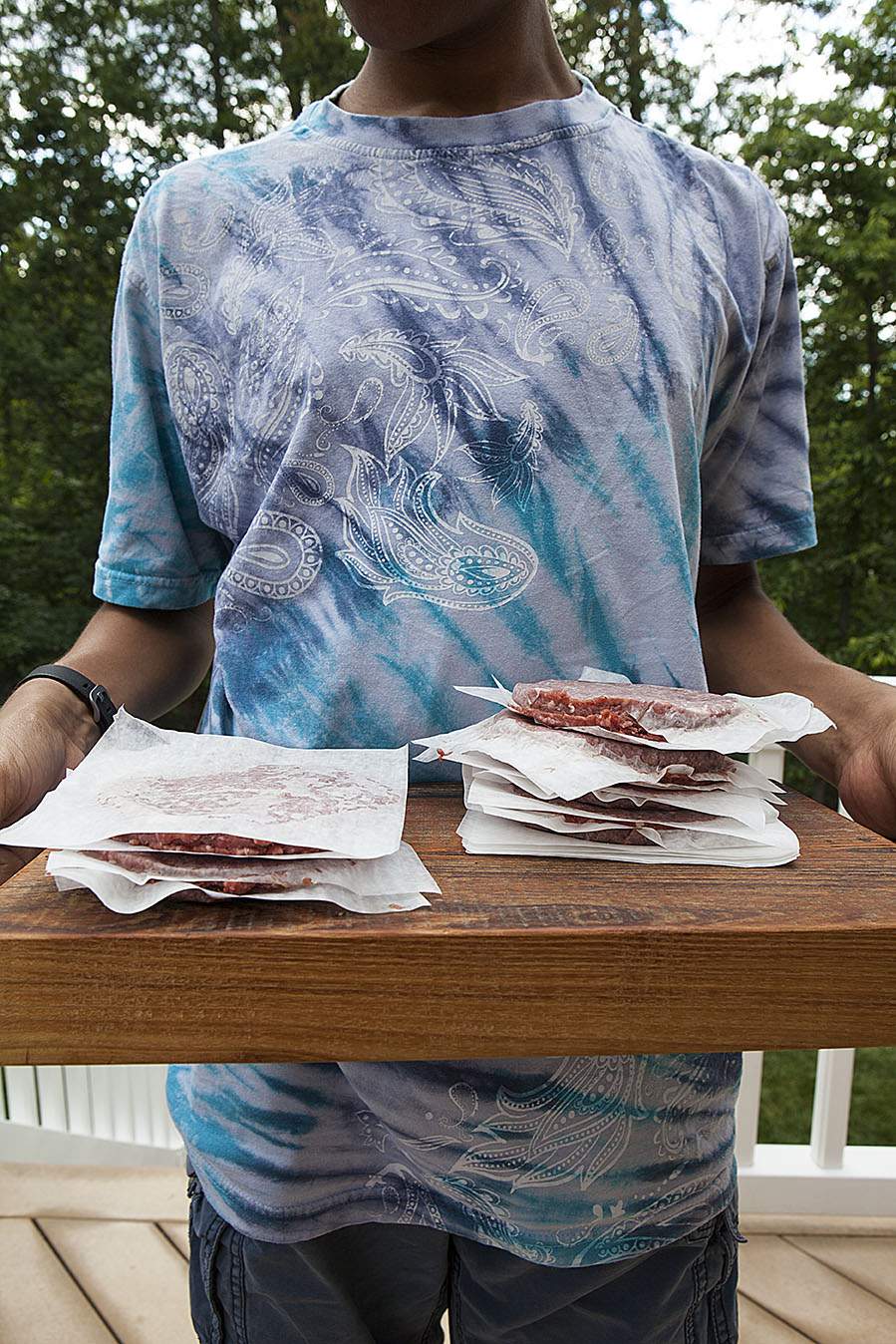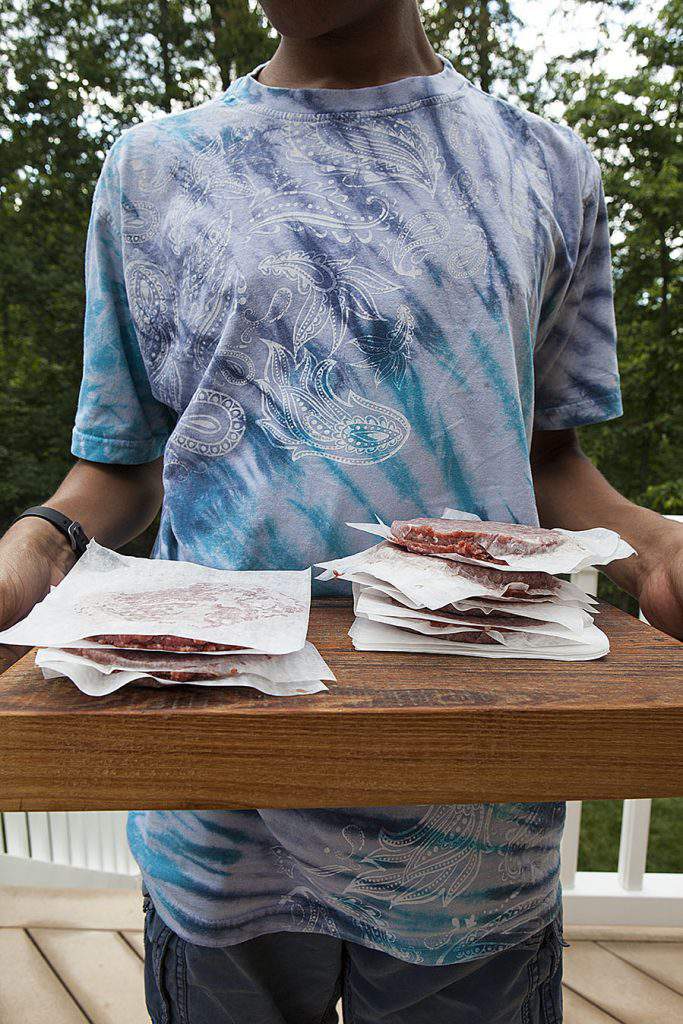 PROS
Uniform Burgers-I love that the press creates burgers that are all the same size and width. They're perfectly formed and uniform which makes them look like they were professionally prepared.
Easy to Use-It doesn't get much easier than this gadget.  Simply roll the meat in a ball, put it in the press and push and Voila. That's it.
Inexpensive-You can't beat the price for under $20. I've used mine for several years and it works as well today as it did the day I bought it. That's a bargain in my book.
CONS
Slight cleaning confusion–The press may initially be a little confusing to take a part for cleaning.  To be fair, the instruction booklet does explain that all parts should be removed for cleaning. In my initial rush to use it, I missed that part of the instructions.  It's a point you don't want to miss.  A few days after I first used the press, I noticed it had a weird smell. That's when I discovered a small amount of ground beef stuck behind the main, removable plate. You can avoid this by also surrounding the meat with the patty papers before you form the burgers which makes it almost impossible for any meat to get trapped behind the plate.  Also remember, the entire press must be taken apart after use for thorough cleaning.
Measurements are not easily visible-The small measurements notched into the stem of the press which serve as size guides, are a little hard to see. If I could change anything about this burger press, it would be to make these numbers larger for easier visibility.  However, this is not a huge deal for me because I always just eyeball the size I want and set/lock the press based on that.
NOTE: This adjustable burger press post is NOT a sponsored post.   However, my new Gadget Gal column may highlight a sponsored product in the future.  If so, I will clearly disclose that fact up front and you can count on my unfiltered and honest opinion at all times.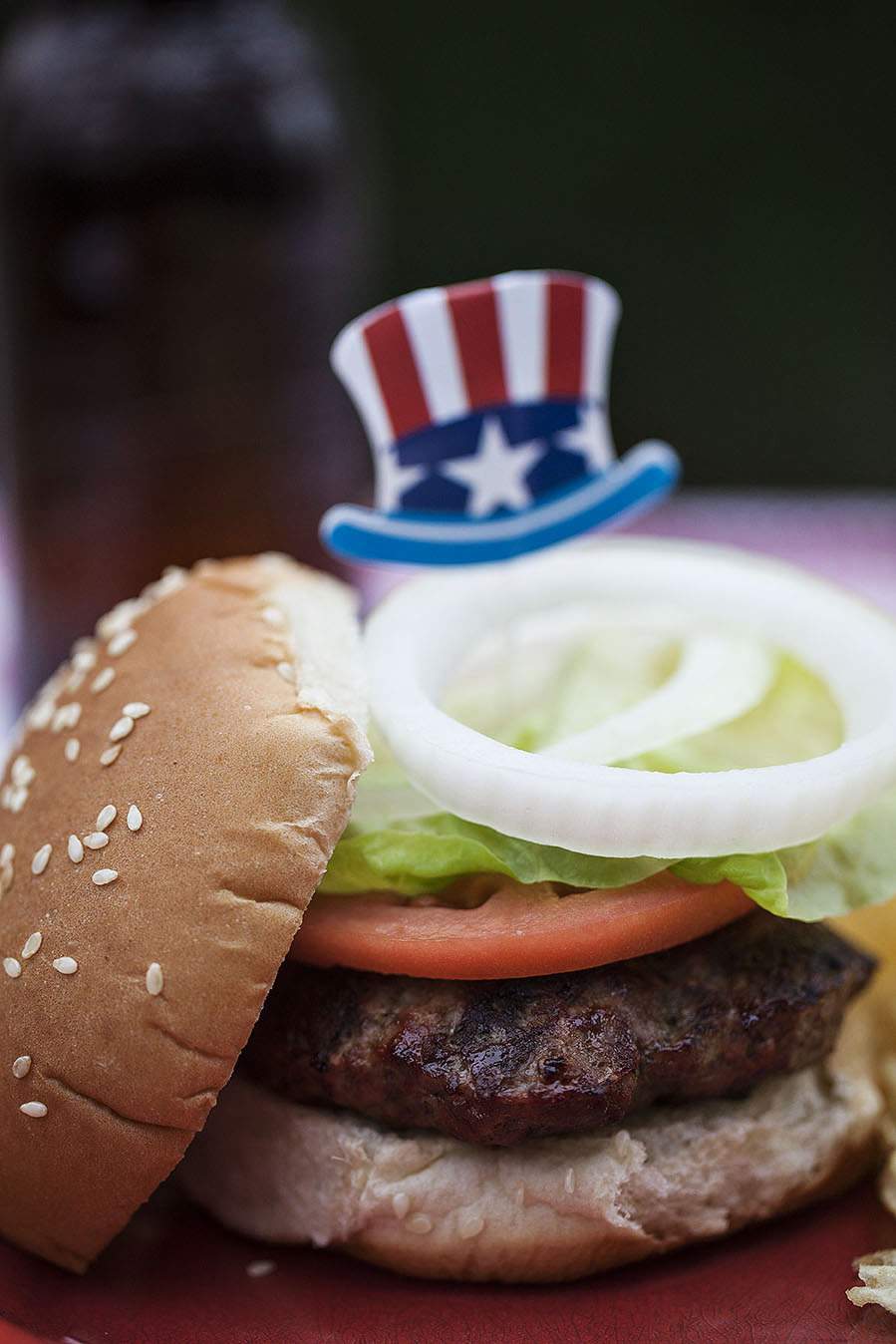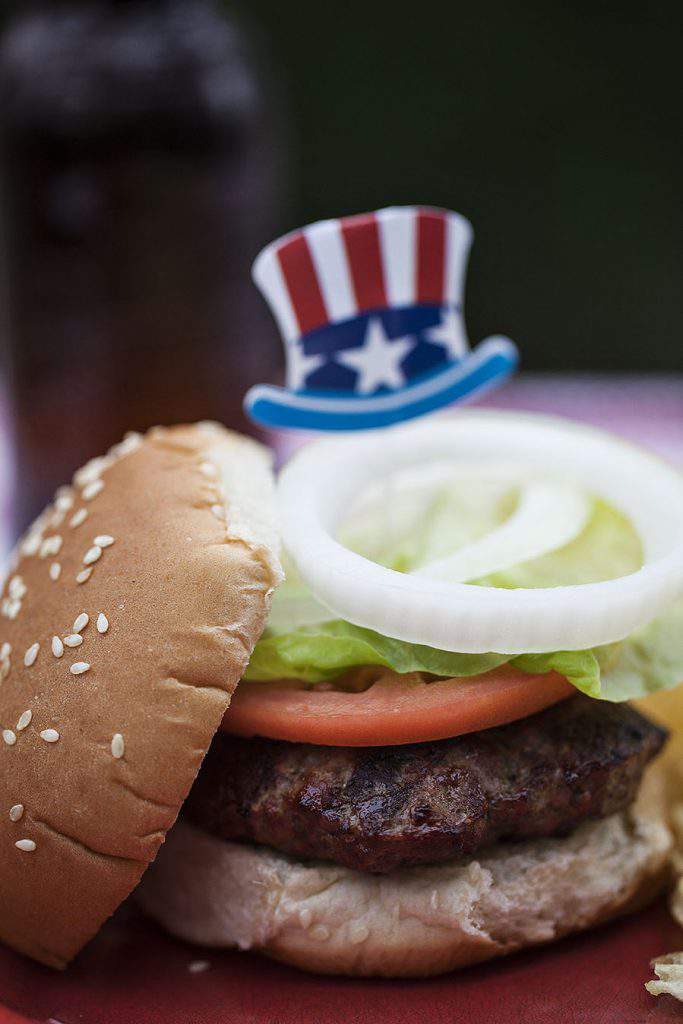 Thanks for stopping by.
See  you back here next time. ♥