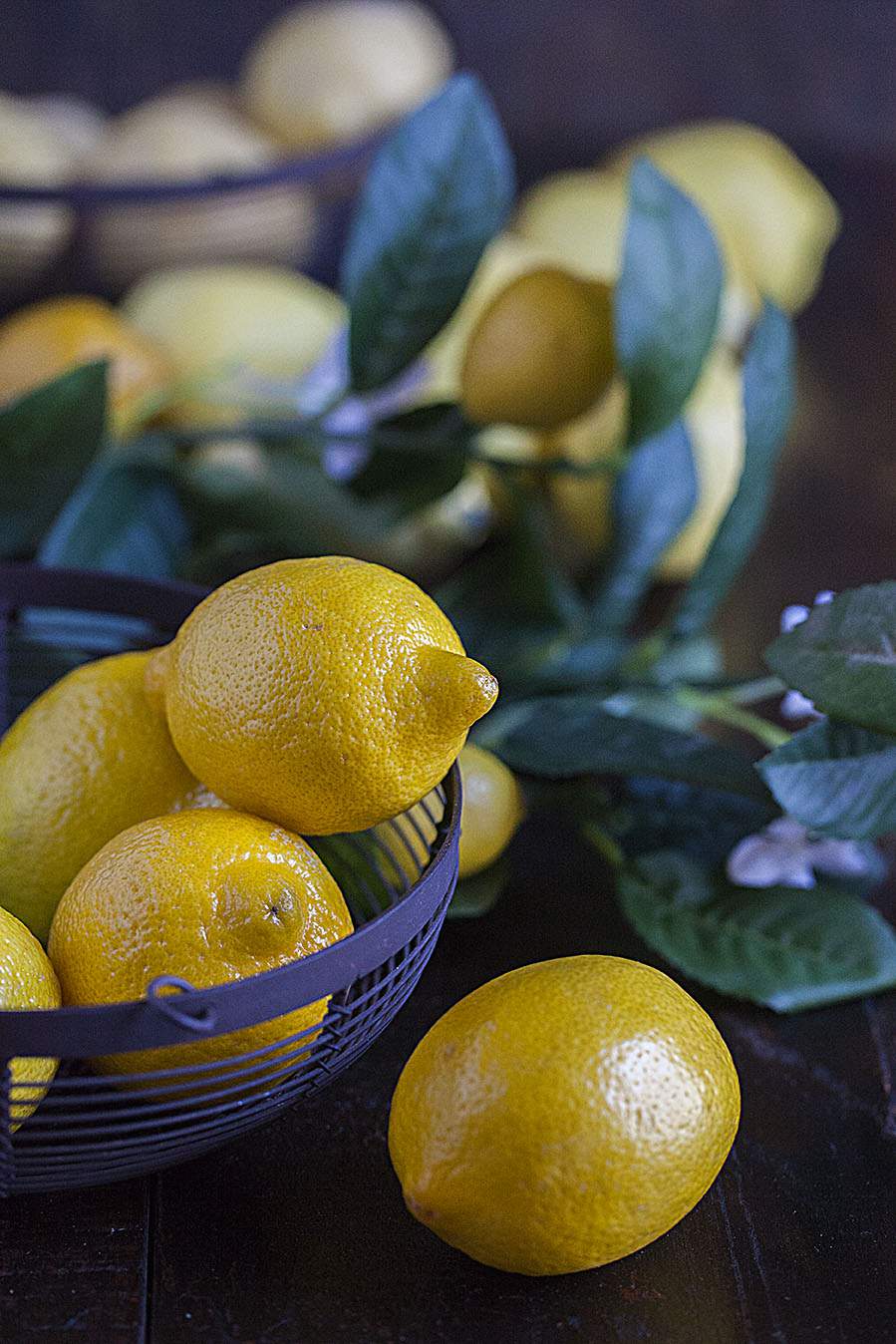 Raise your hand, if you suffer from lemon love.  OK, both hands raised here.
In fact, I'm quite enamored with lemons.
They smell great… the color lemon brightens any room it's displayed in… they add a twist of citrus tang to favorite desserts and they remind me of summer and warm temps.
My lemon love list is pretty long.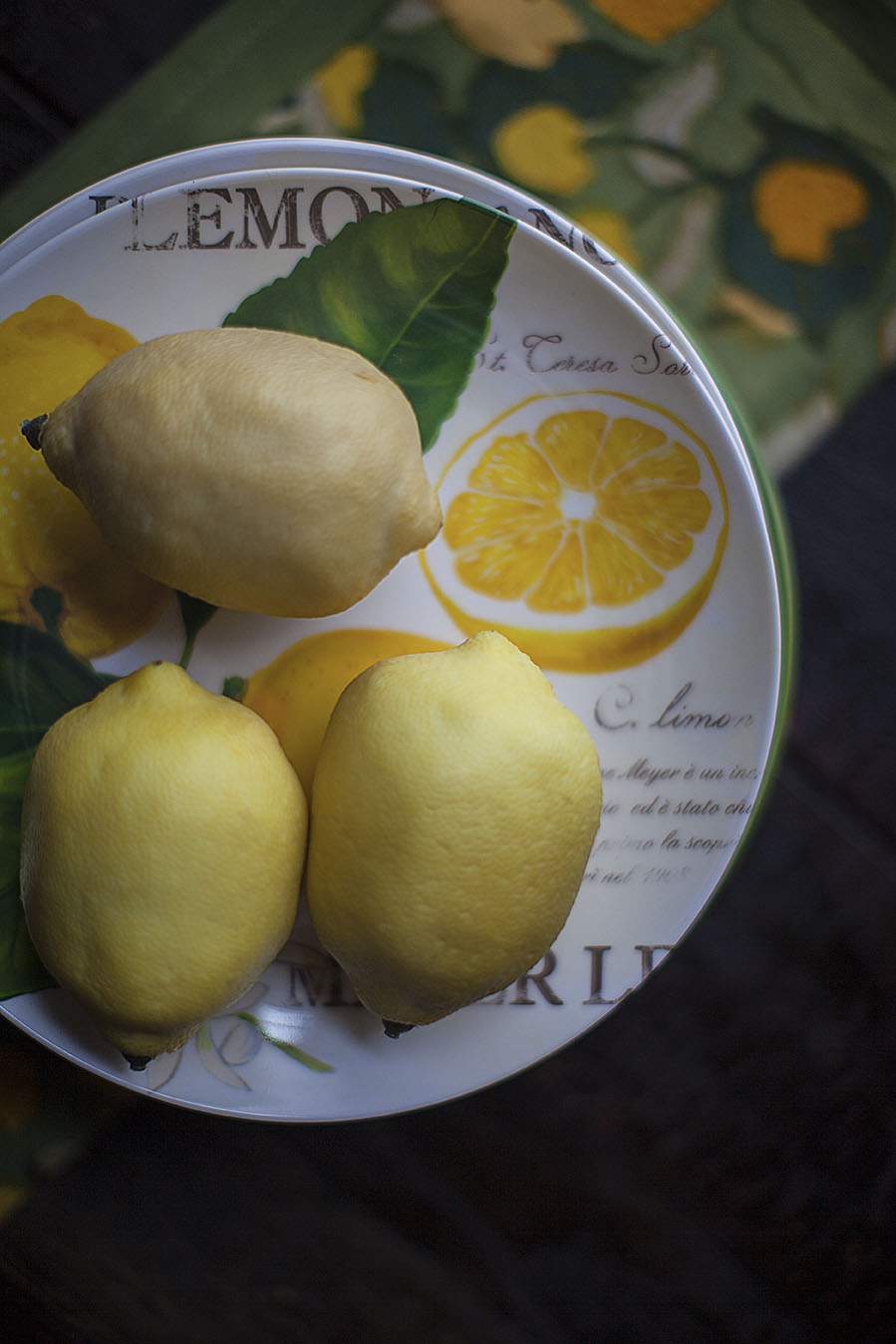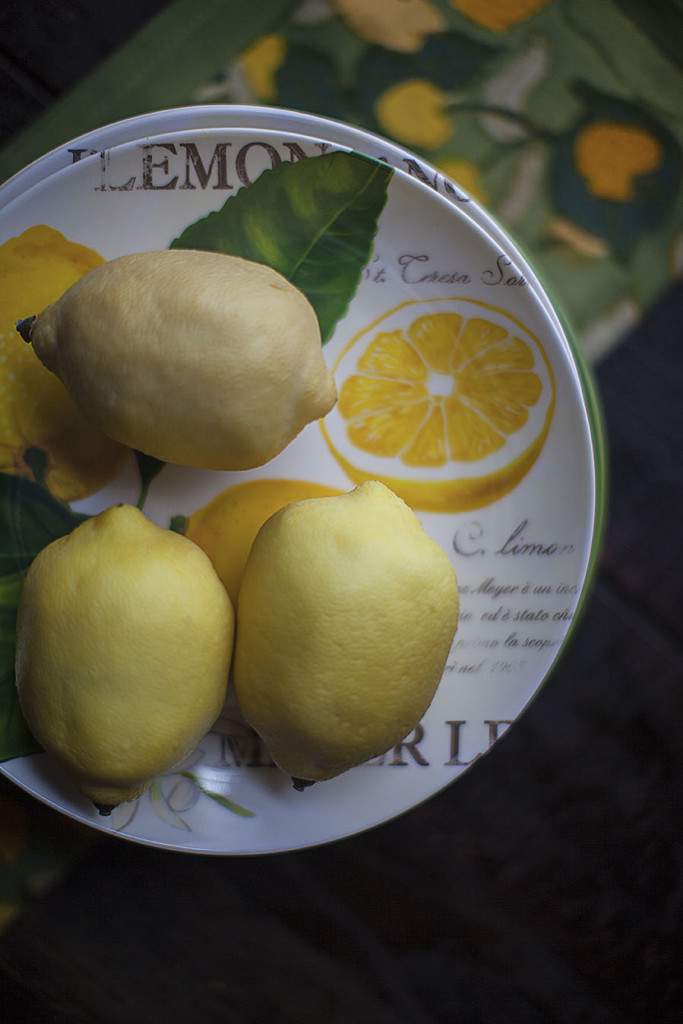 A friend recently gave me these beautiful assorted salad plates and one of them features… what else?… lemons.
She knows what I love.
The other three plates in this set are imprinted with various other delicious citruses.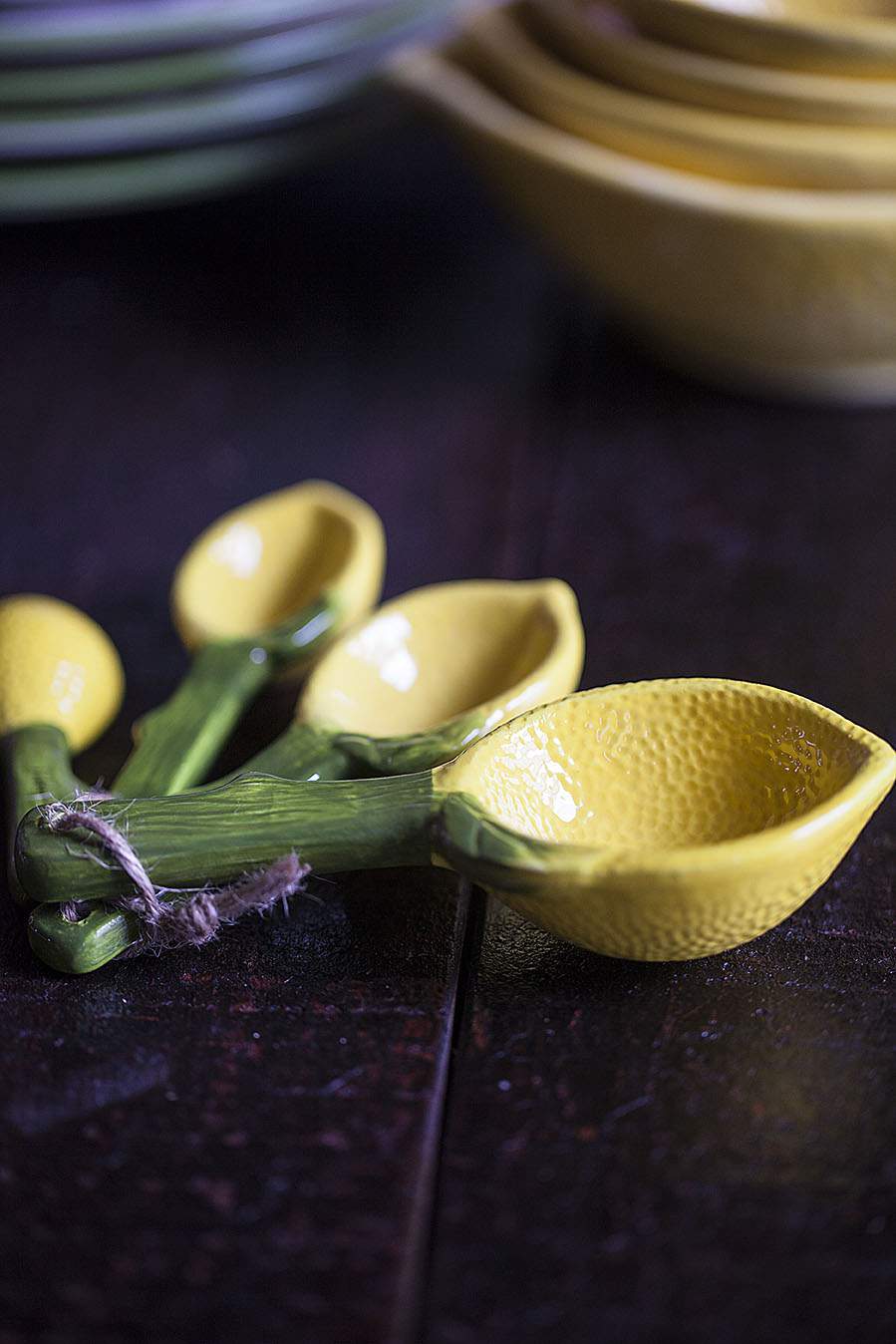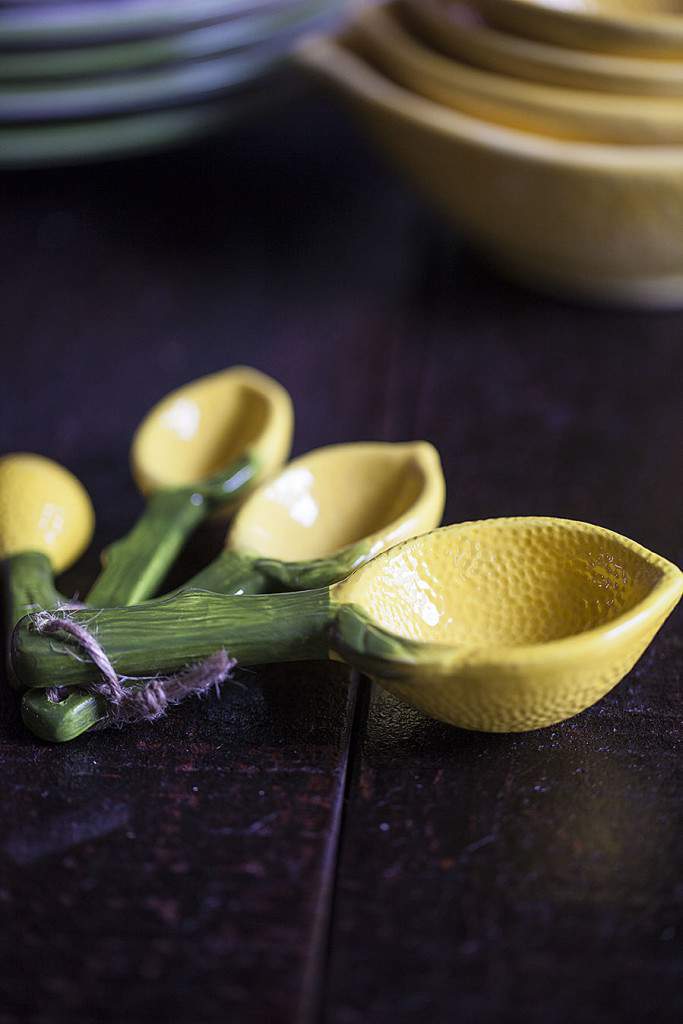 Throughout this post, I'm sharing a few of my favorite lemon-themed items from around my house.
What do you think about these lemon measuring spoons?
I think they're just oh-so cute and they cost me less than $5.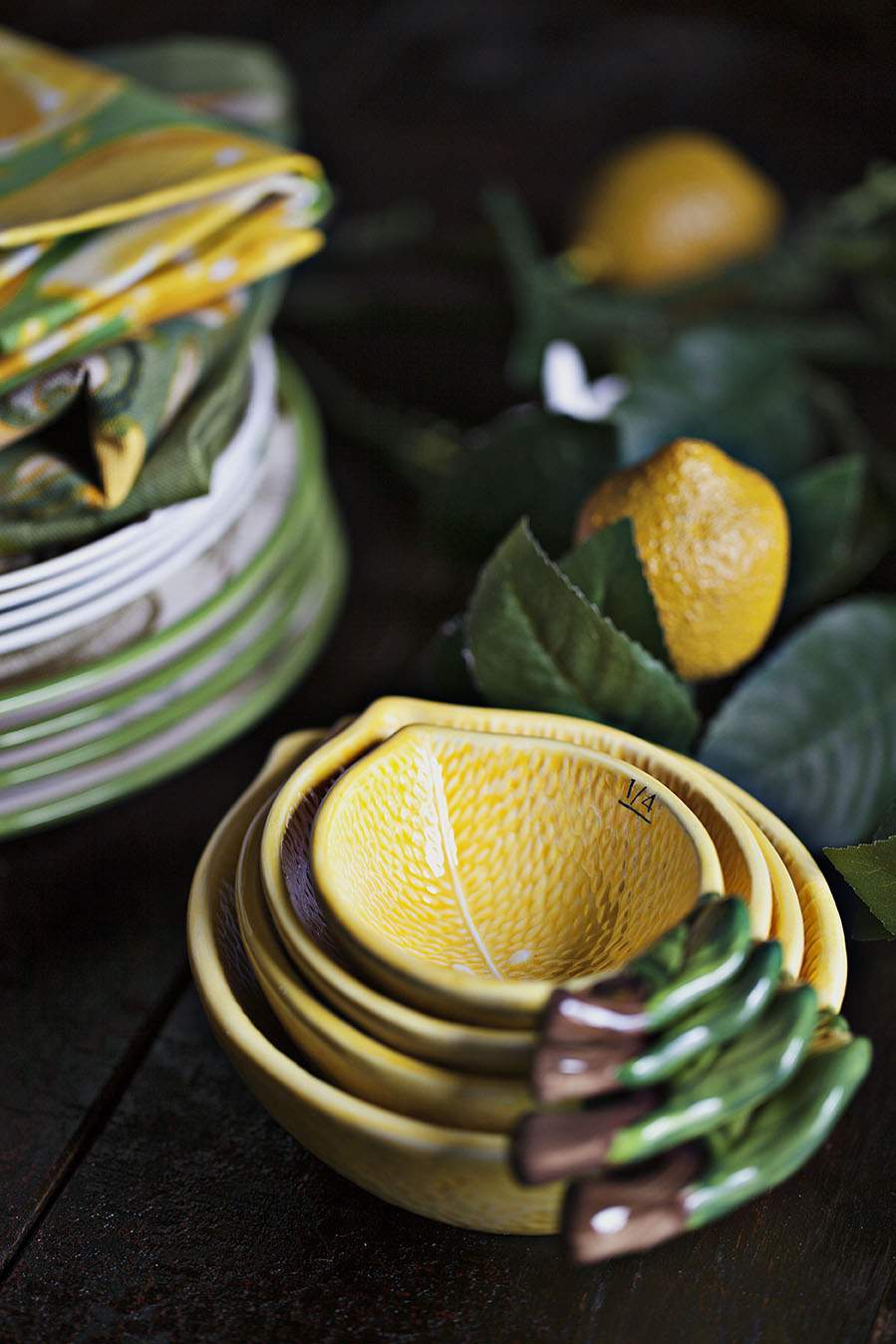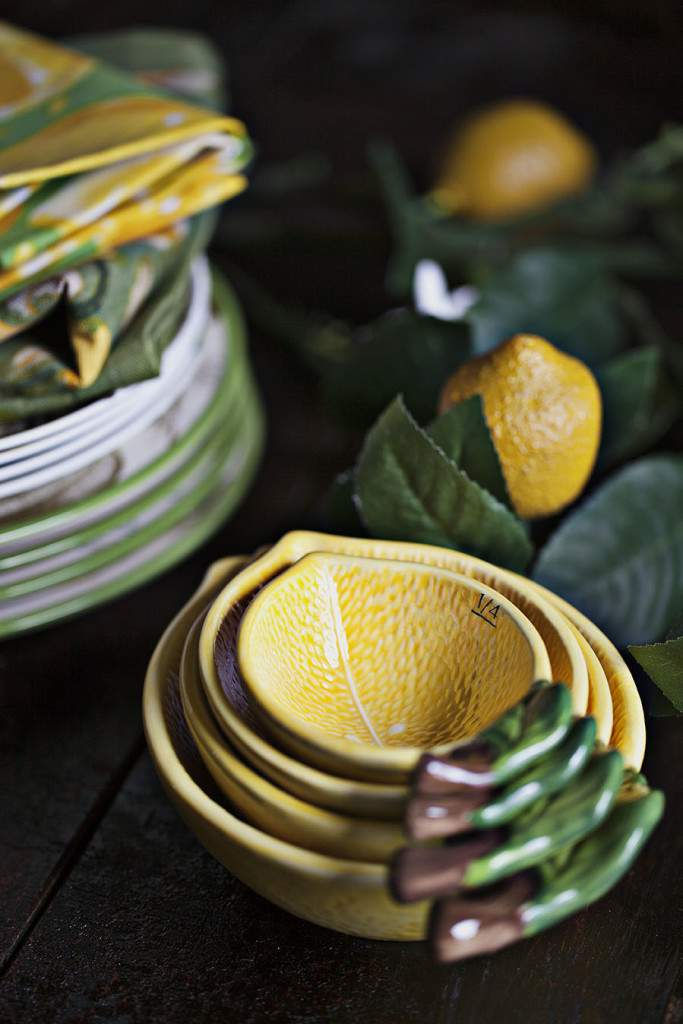 I found these lemon measuring bowls several years ago at a different store but they totally match my spoons.
Lemons accessories do so much to brighten up a kitchen space.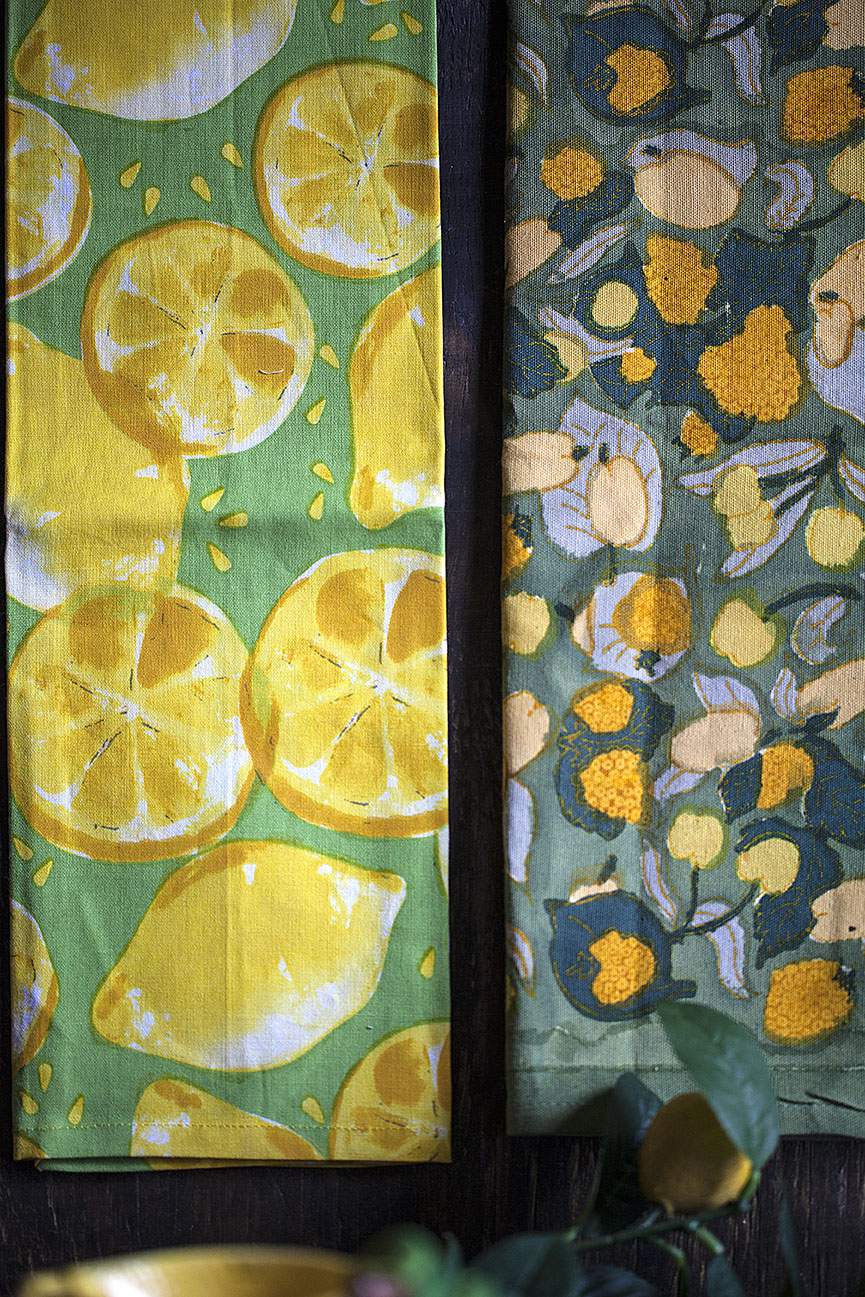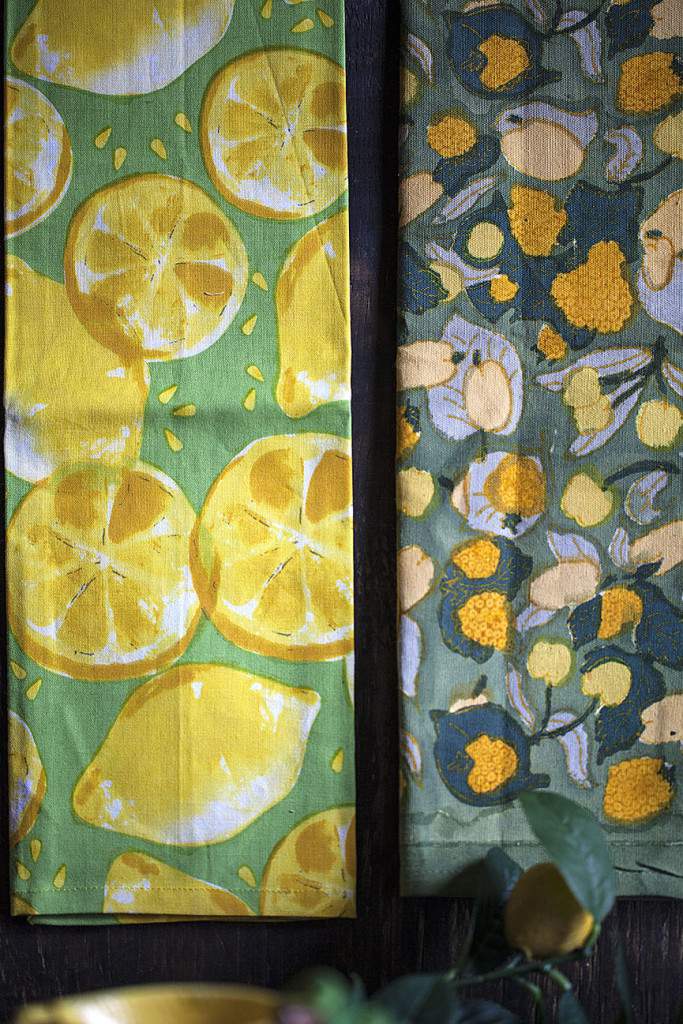 While on the subject of kitchen items… I've gotta say, I'm a sucker for lemon-adorned tea towels.
I have several but these are the two that are tops in my book.
I'm always on the lookout for freshly-squeezed linens.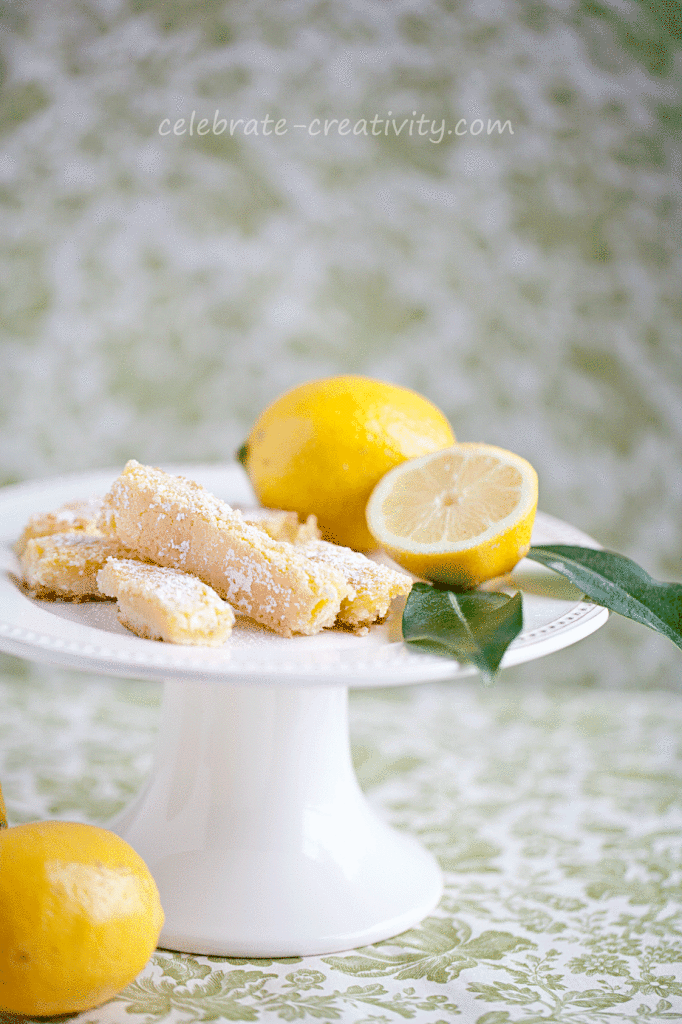 If all this kitchen talk has you a little hungry.. be sure to check out my light and airy lemon bars and tarts.
They'll melt in your mouth and you can get the recipe from an earlier delicious post HERE.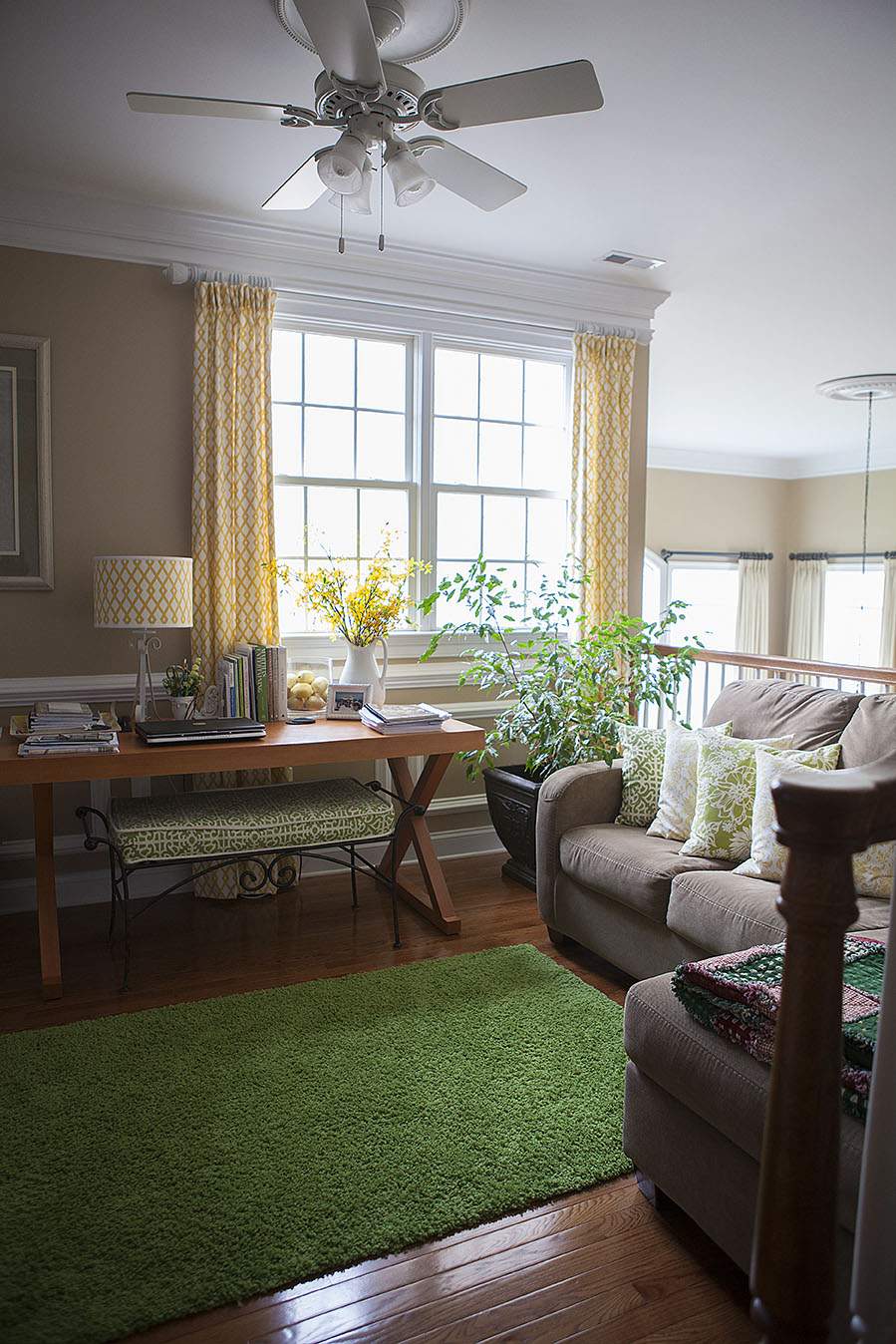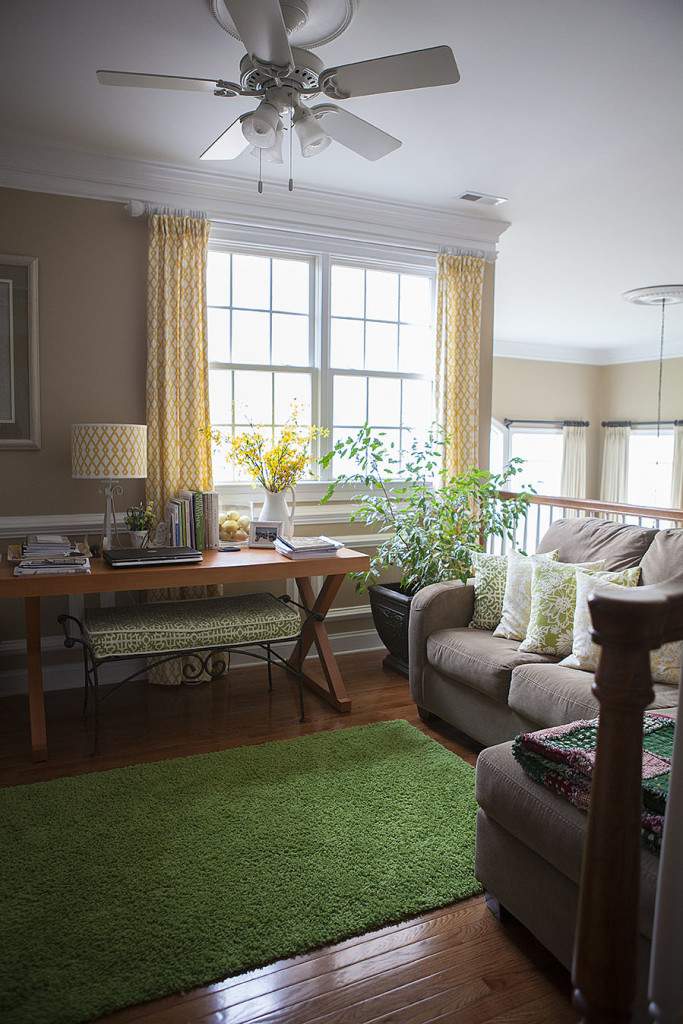 Meanwhile,  you may remember my small space makeover of my loft area which I filled with delicious shades of lemon… and greens.
By the way, yellow and green are my favorite colors.
My lemon-inspired projects in this space range from my  handmade window treatments, tutorial HERE to my coordinated lemon-yellow DIY lampshade, tutorial HERE.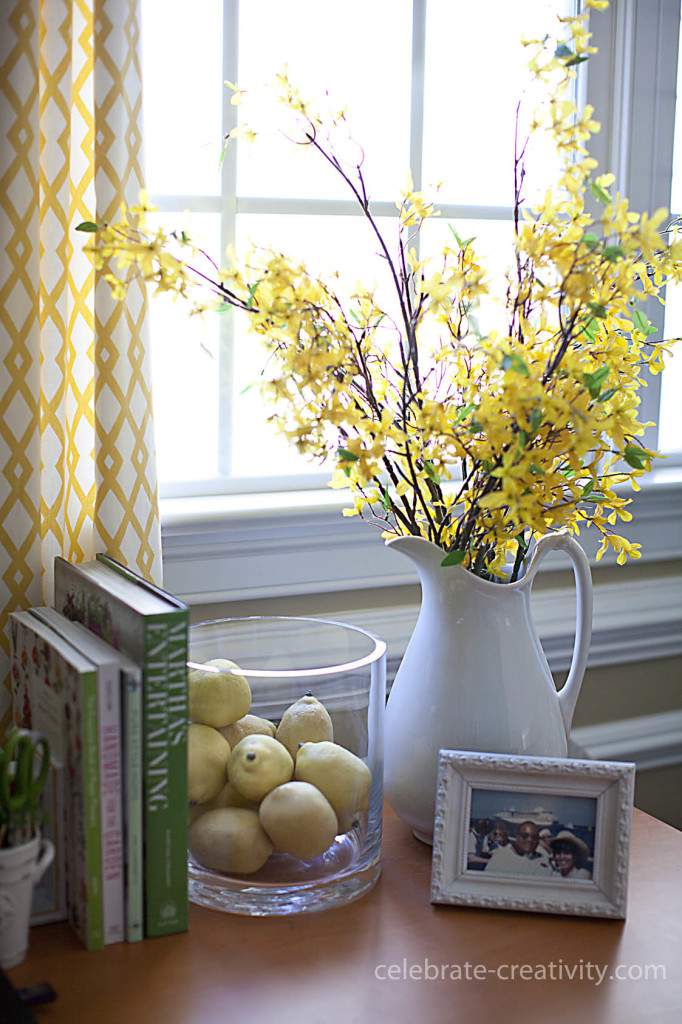 Lemons make such beautiful accents too.
Try filling a clear vase or bowl with fresh (or artificial lemons) and see how much they brighten the space.
Color-coordinated Forsythia branches also help frame my desk decor.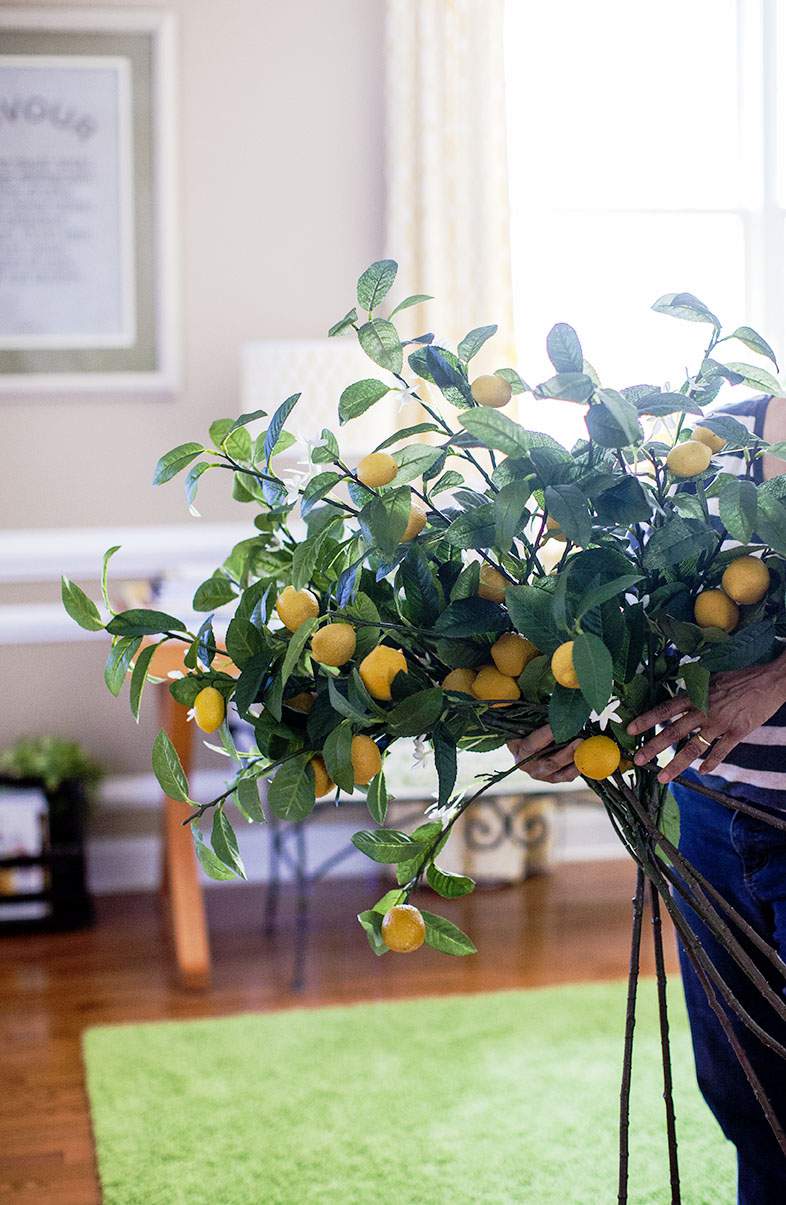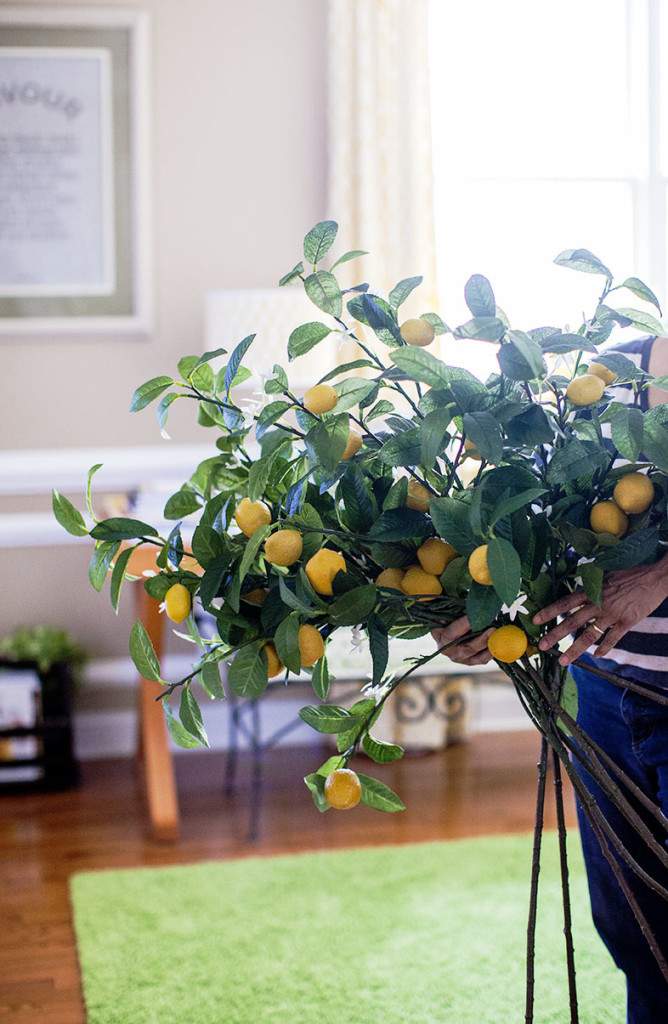 Imagine how I felt when I spotted these lemon branches at Pier One Imports for…. wait for it… $1.98 each.
I promise this is not a commercial for that store, I just want you to know where I got these lovely lemon stems.
The exact same branches are available now for about $13 each but because the ones I purchased were from "last season", the store had them piled up on a clearance table for under $2.
Now, that's the kind of deal I can truly get behind.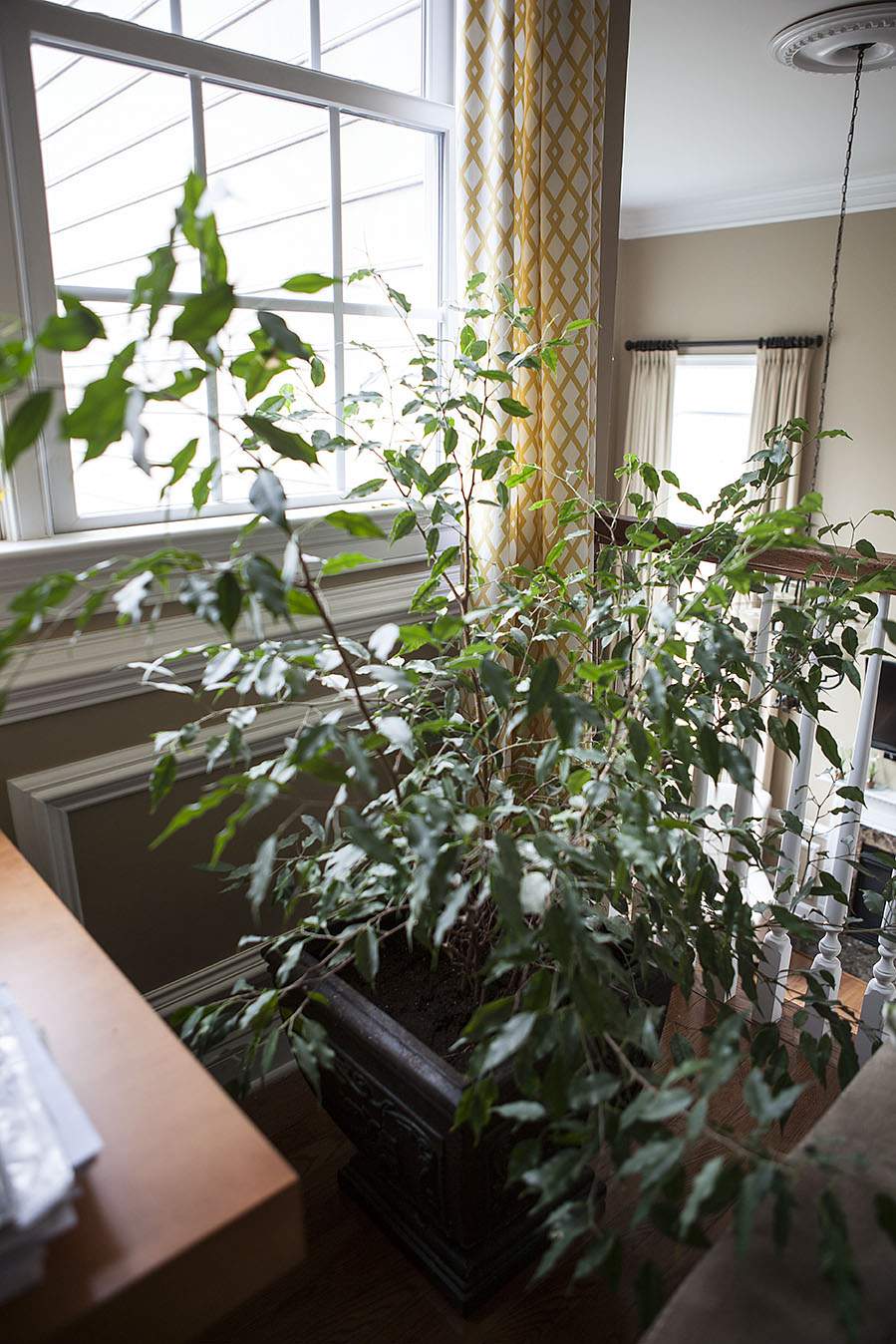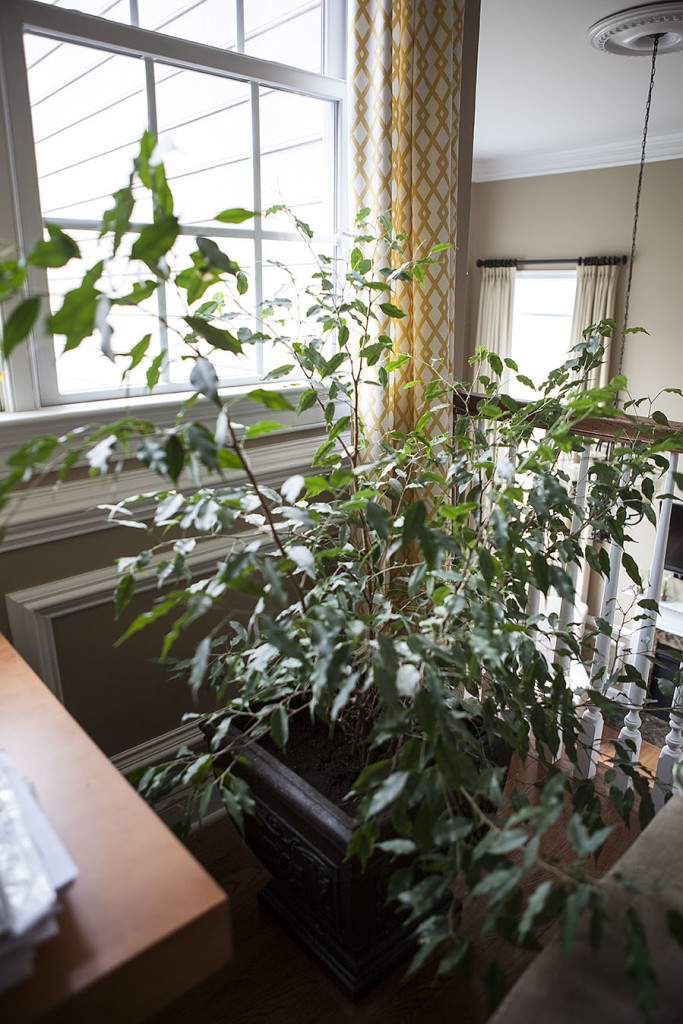 Hmmm, now where to put my new lemon branches?
This ficus tree in my loft area looked like an intriguing possibility.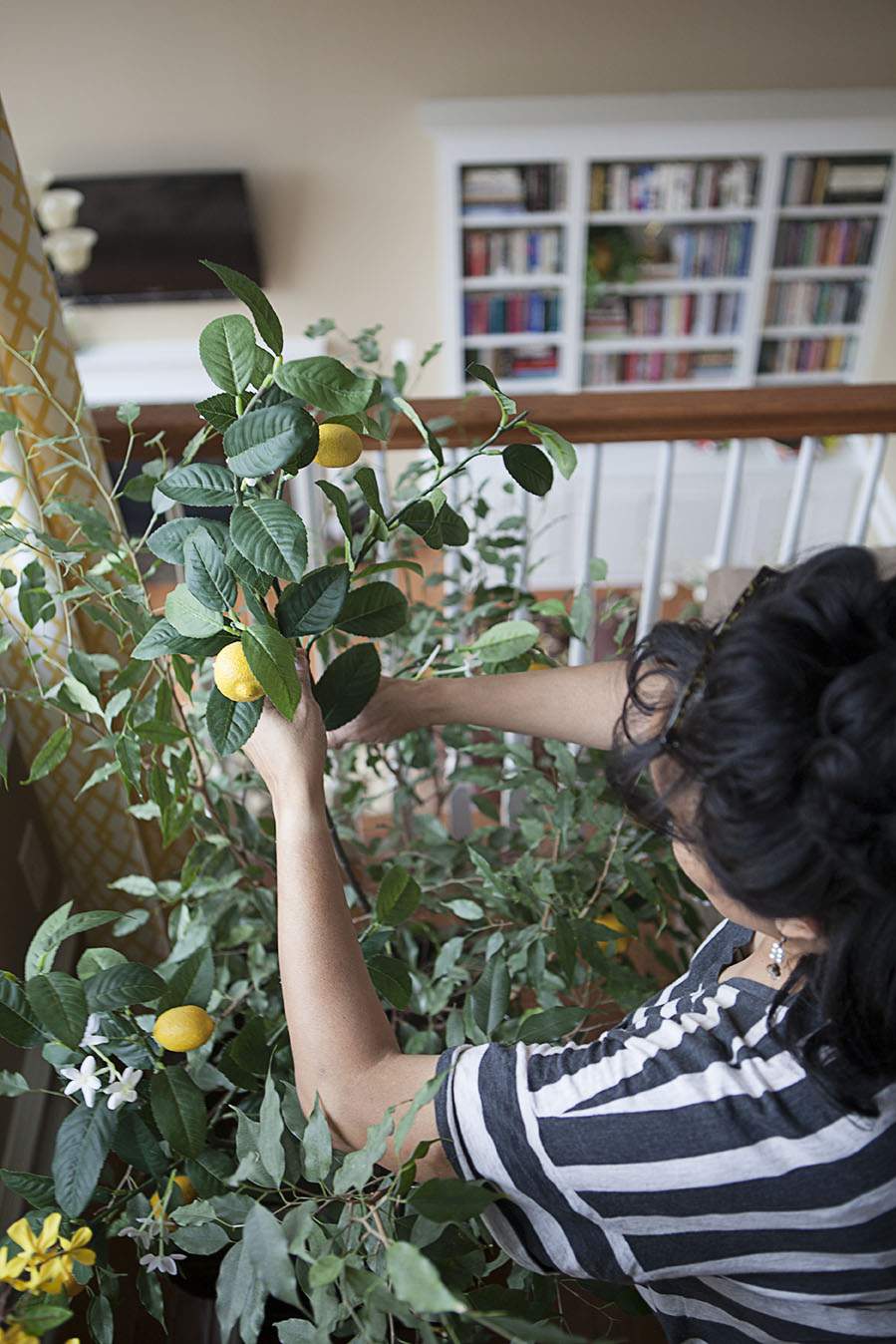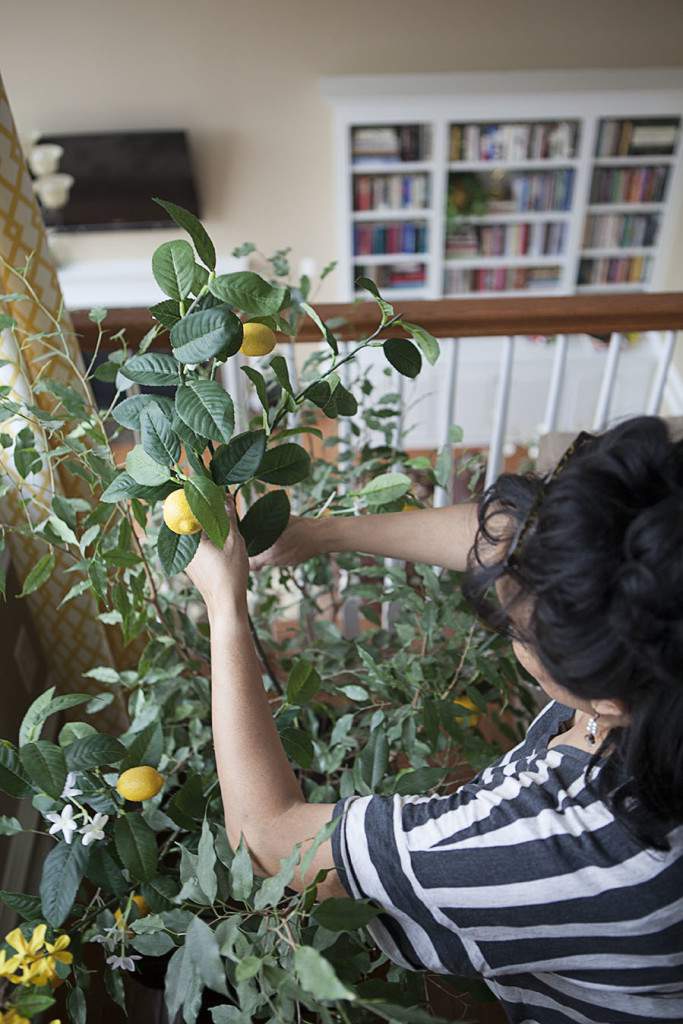 The leaves on the ficus aren't exactly the same as the leaves on the lemon branches but I feel they're close enough.
Who's looking that closely anyway, right?
Once I stuck the branches down into the dirt and stepped back to take a look, they blended in and looked like they had always been there.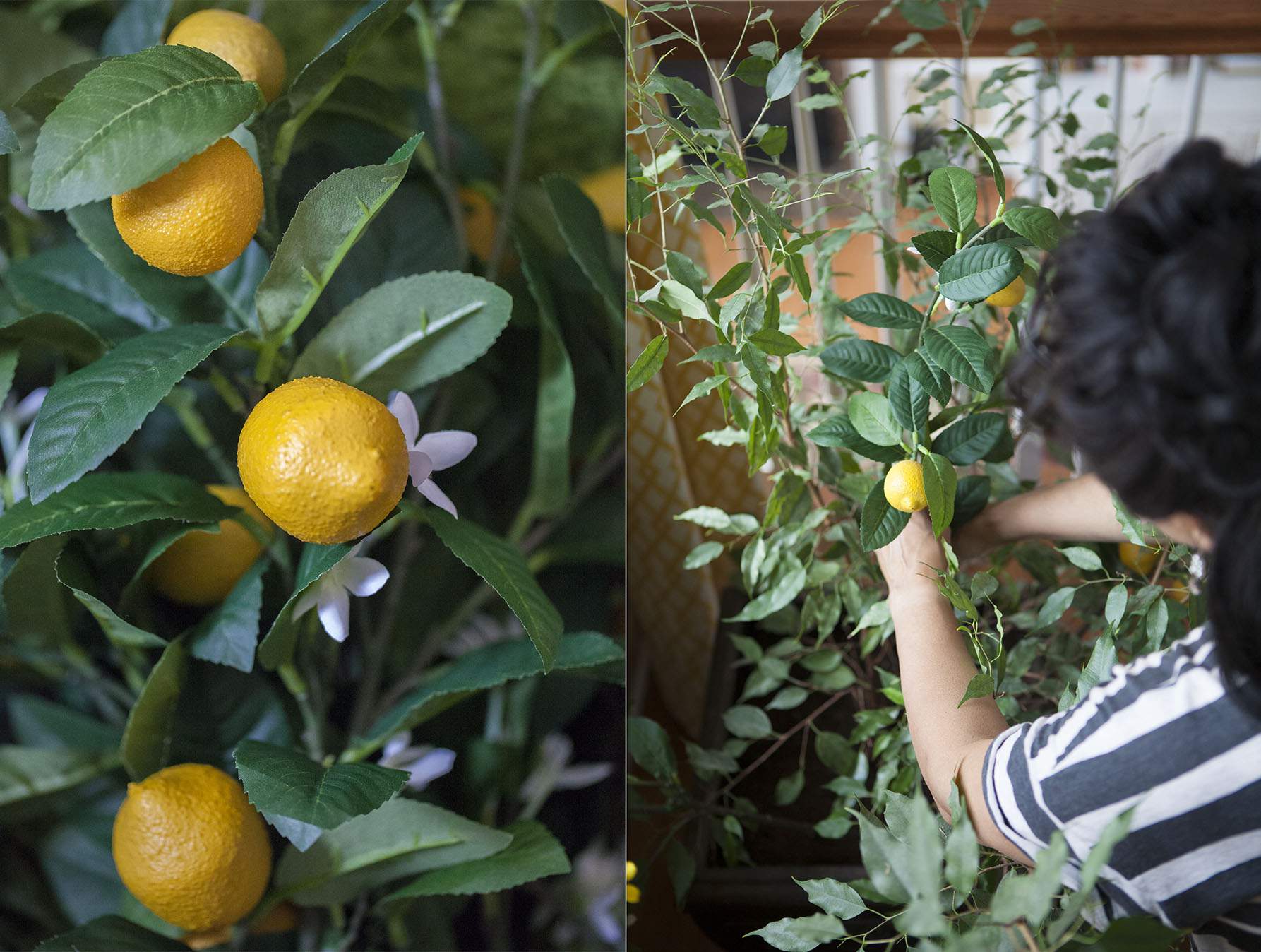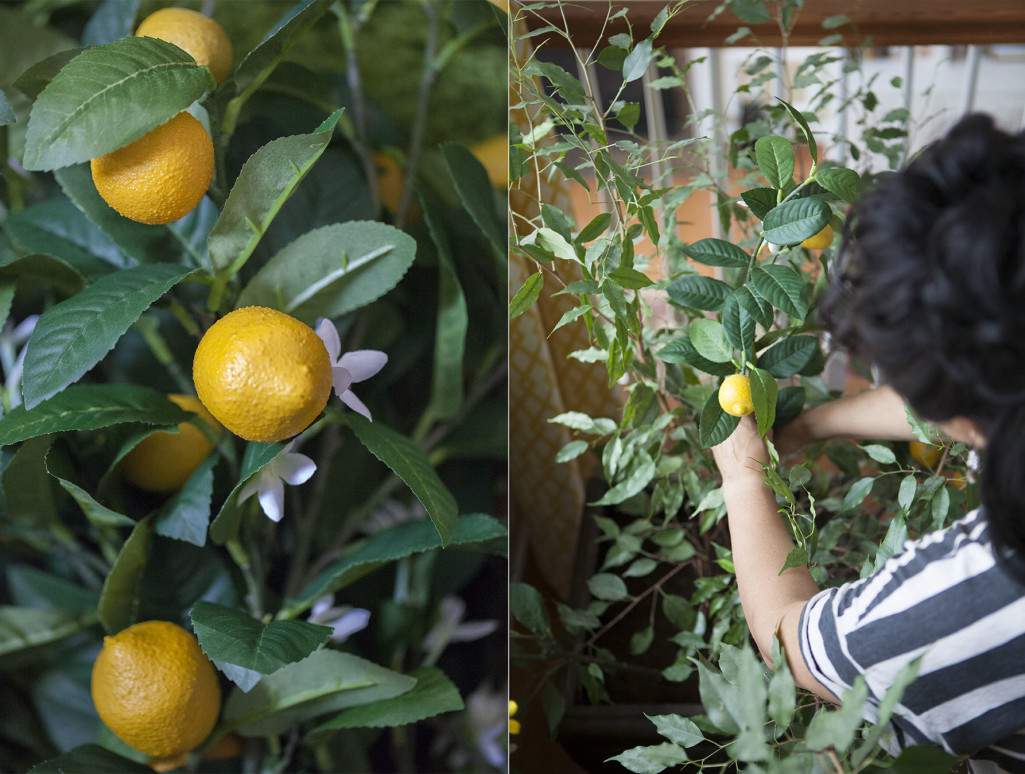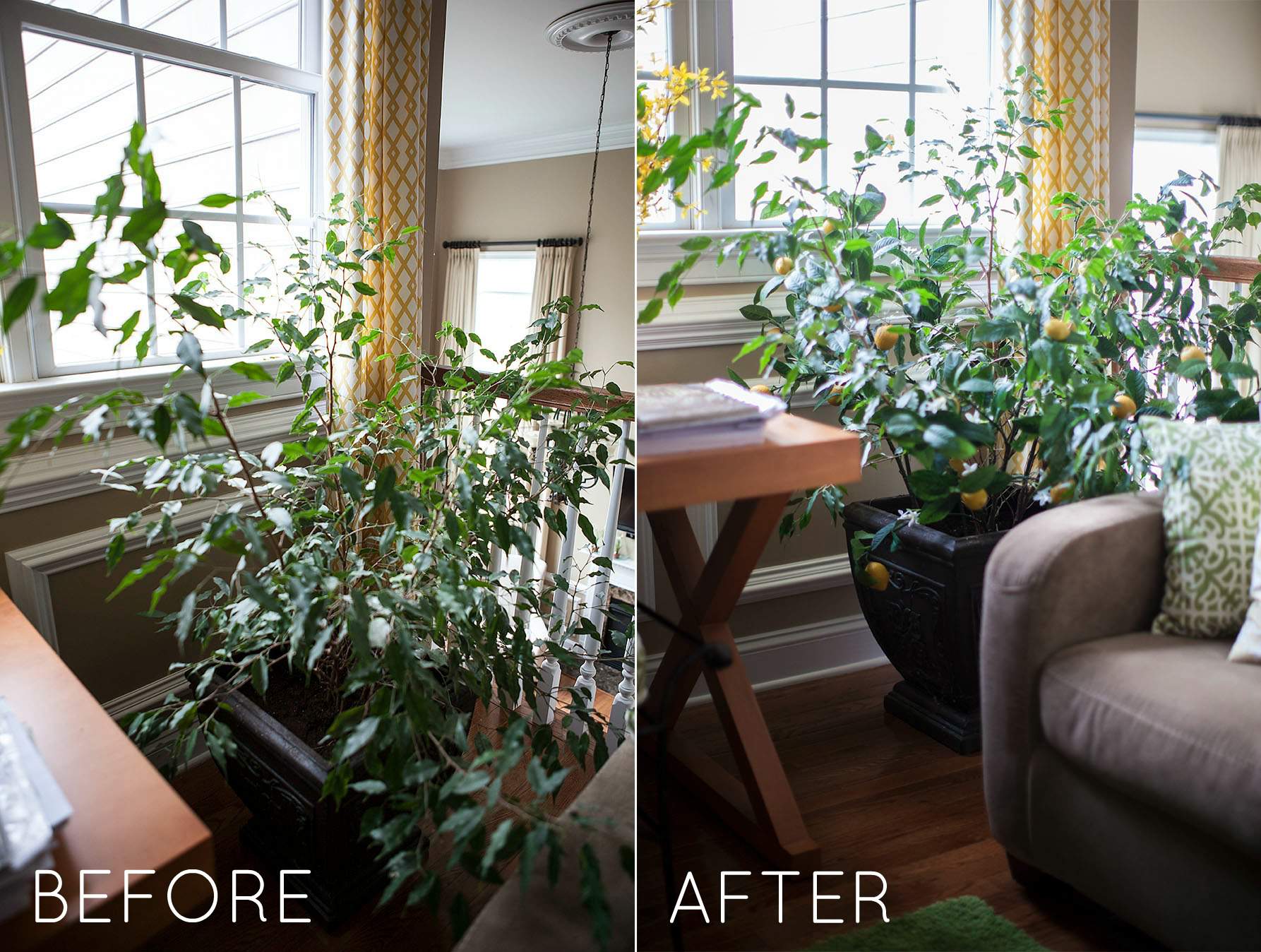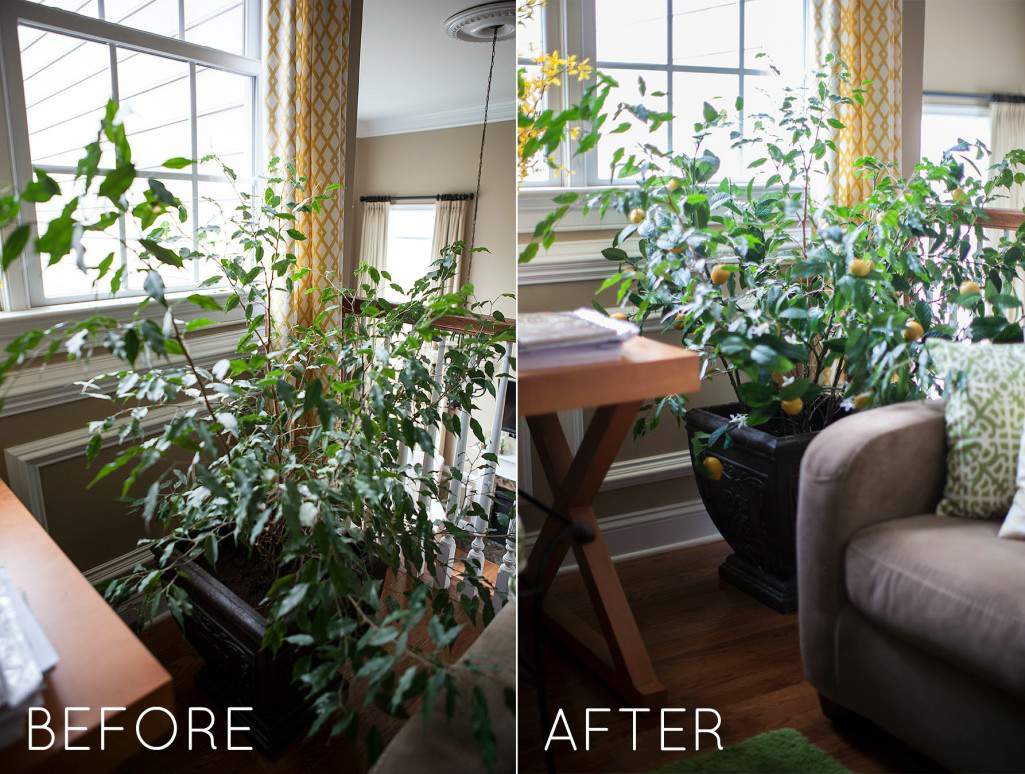 Wow, that little (slightly bare) Ficus has a whole new look now.
I think the addition of multiple lemon branches add some much-needed density to the tree.
Finally, I rubbed a small amount of lemon oil on a few of the artificial leaves and now a hint of fresh lemon scent fills the room.
It certainly looks and smells like a real lemon tree.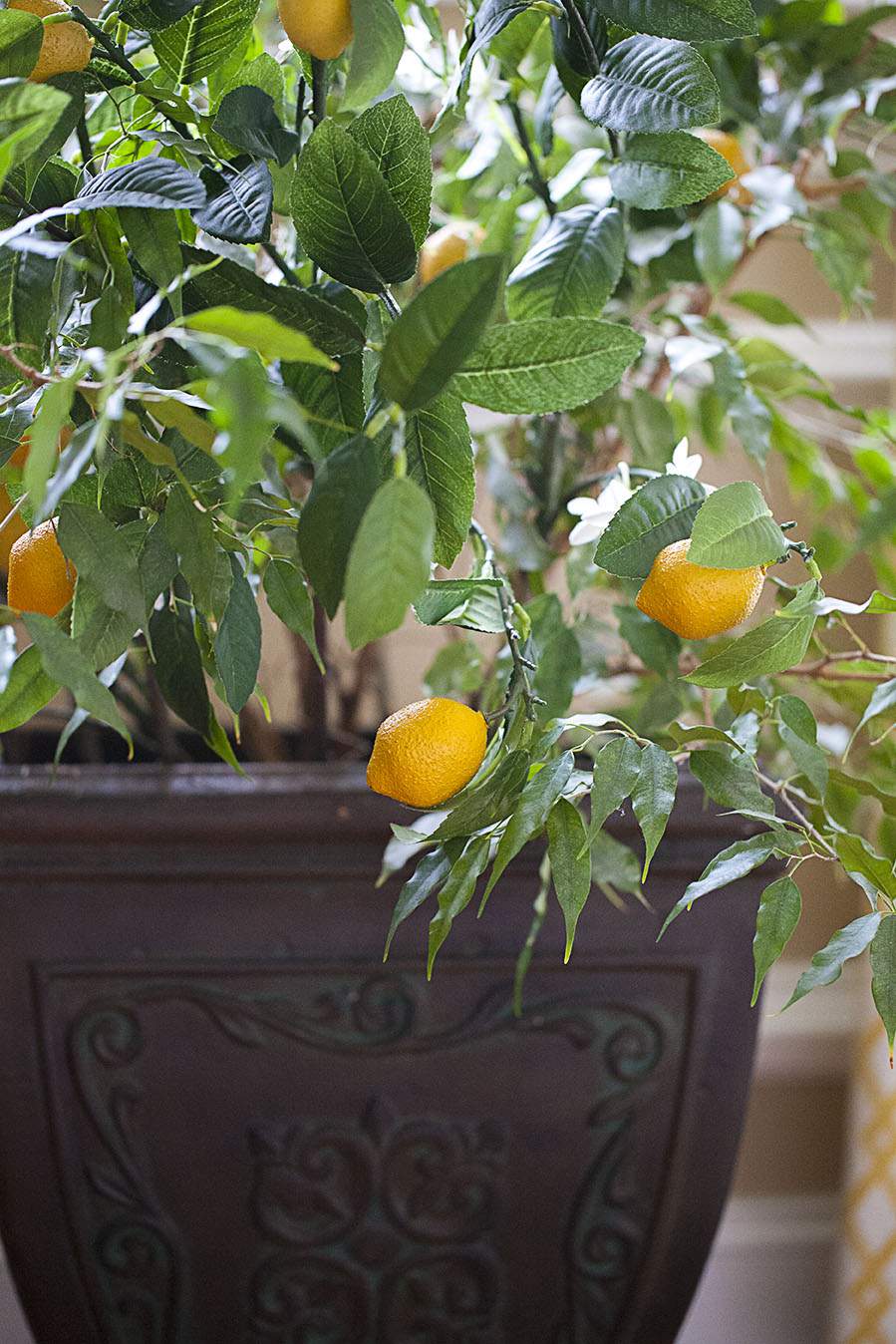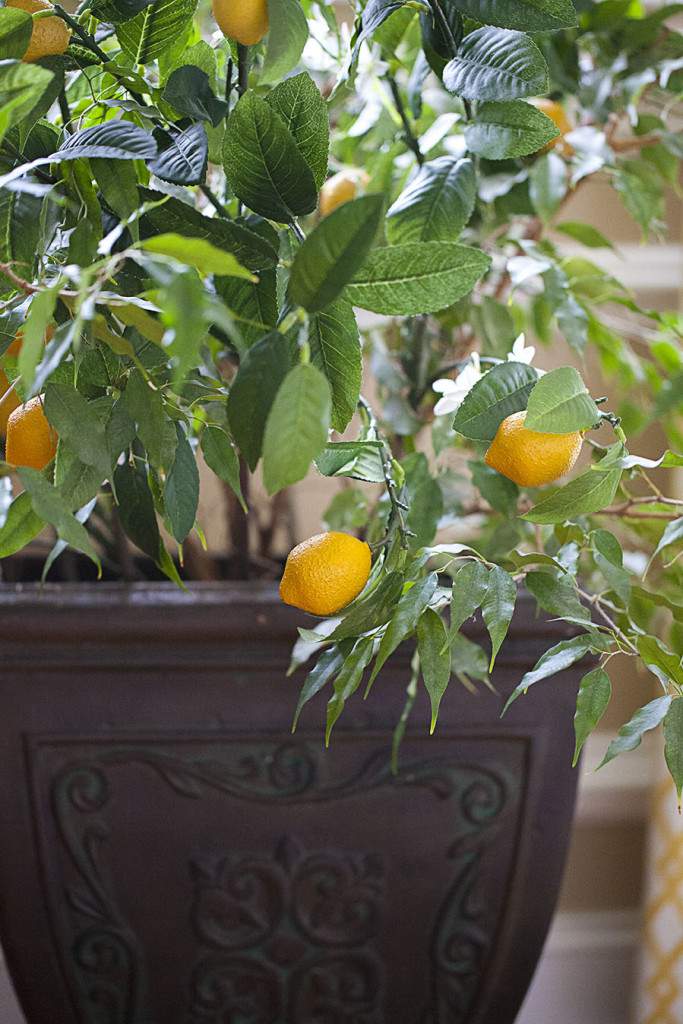 When I initially picked up these $2 stems, I really didn't have anything particular in mind for their use.
That's what makes an unexpected transformation like this even more enjoyable.
The lemon stems have a new home… and I dare say, my ficus tree and the loft space… is better for it.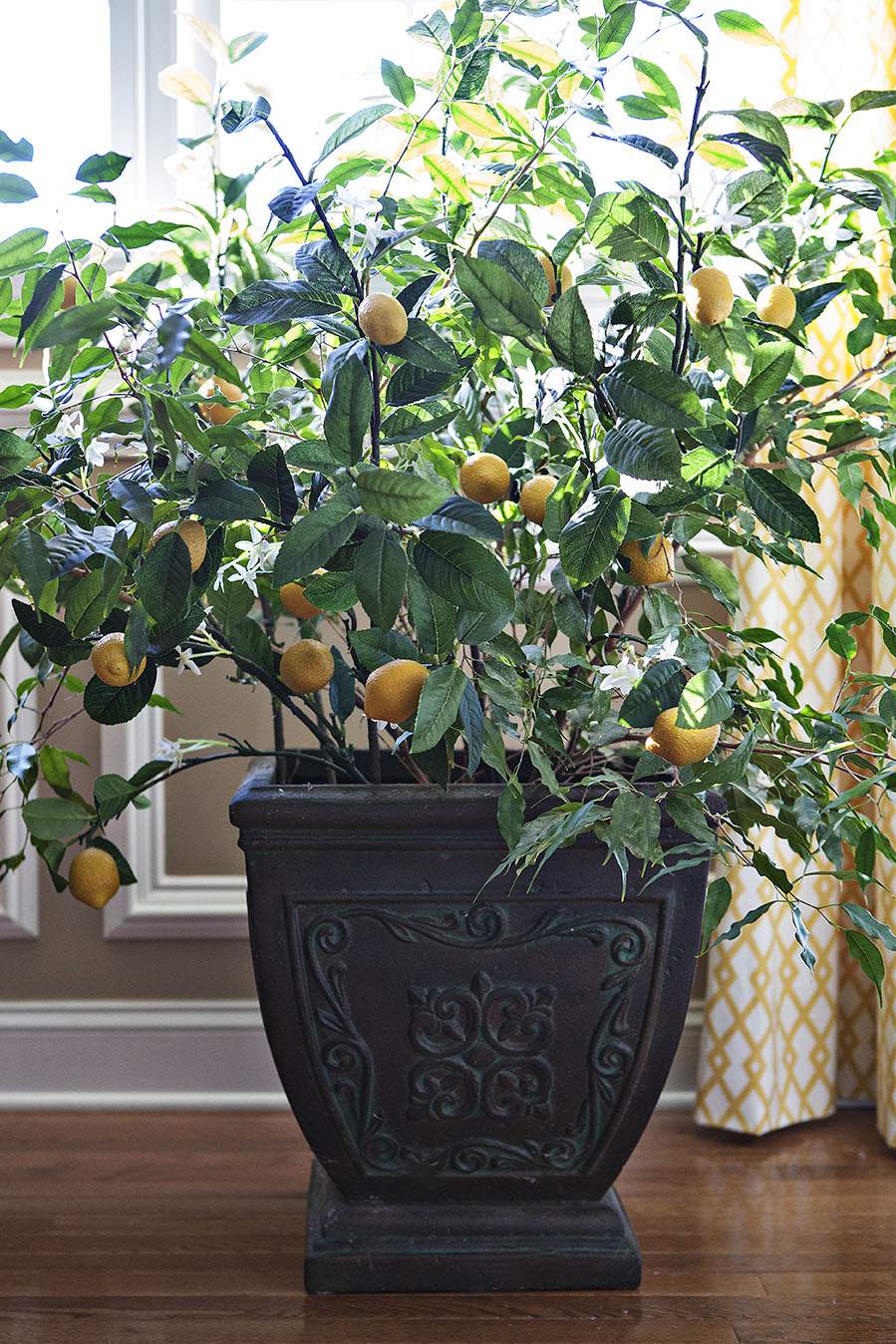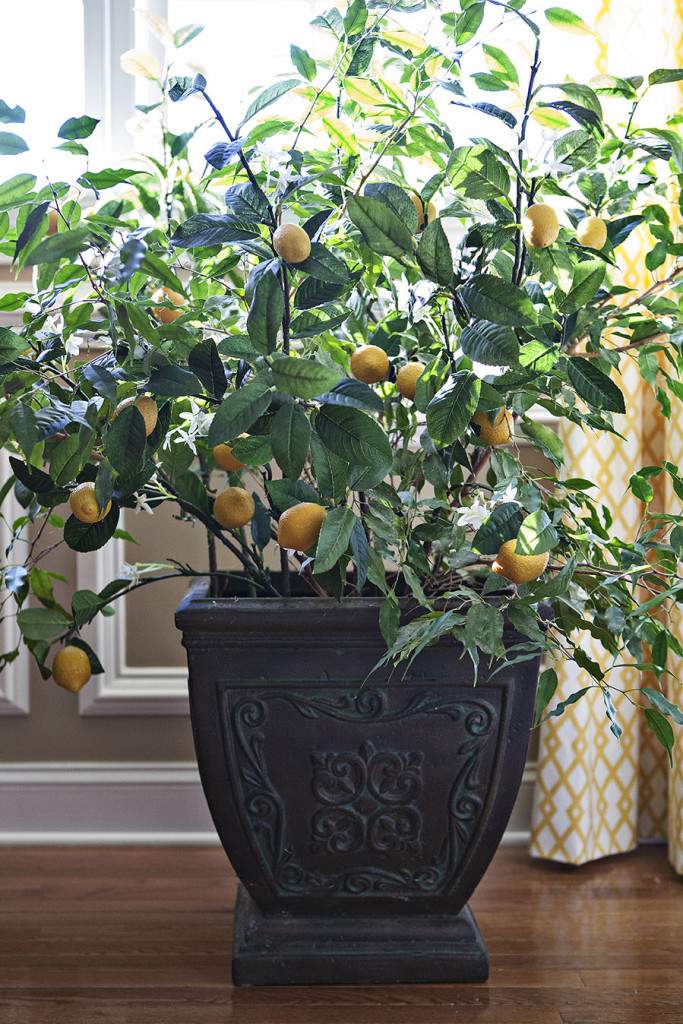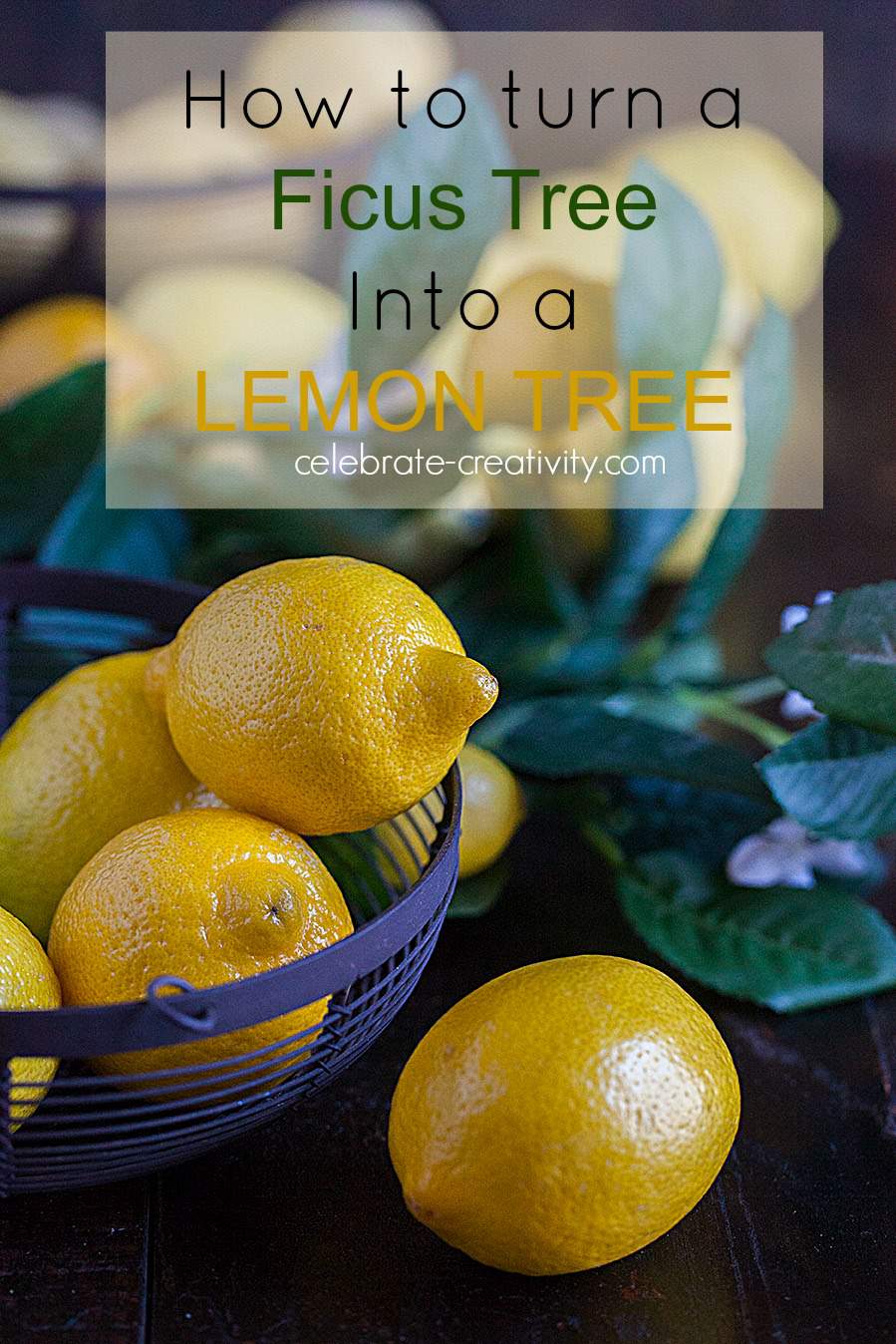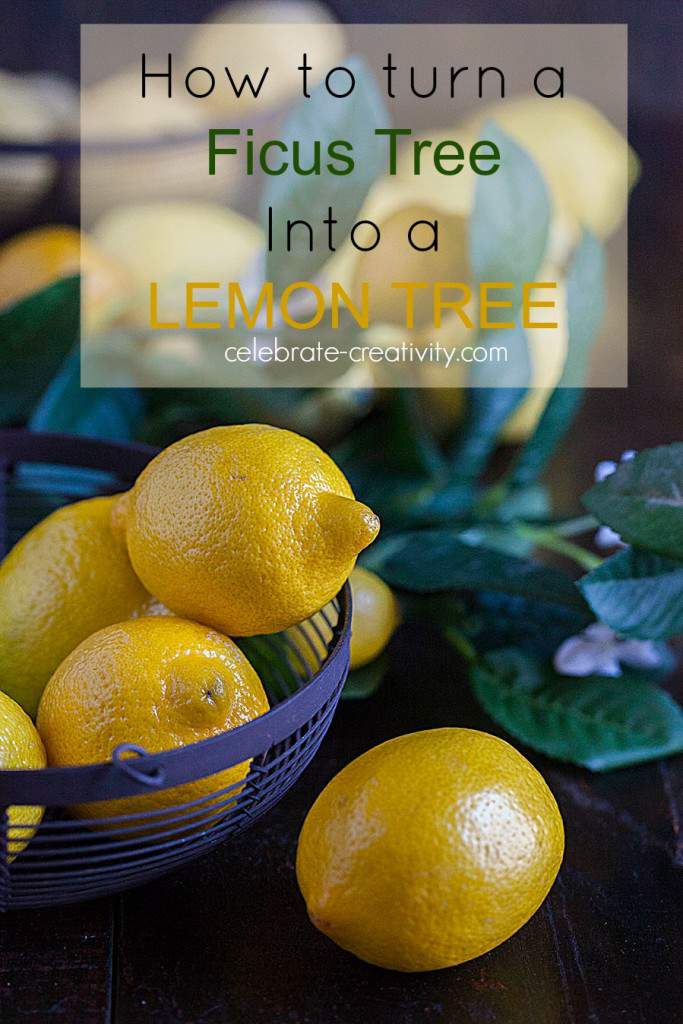 Thanks for stopping by.
See  you back here next time. ♥