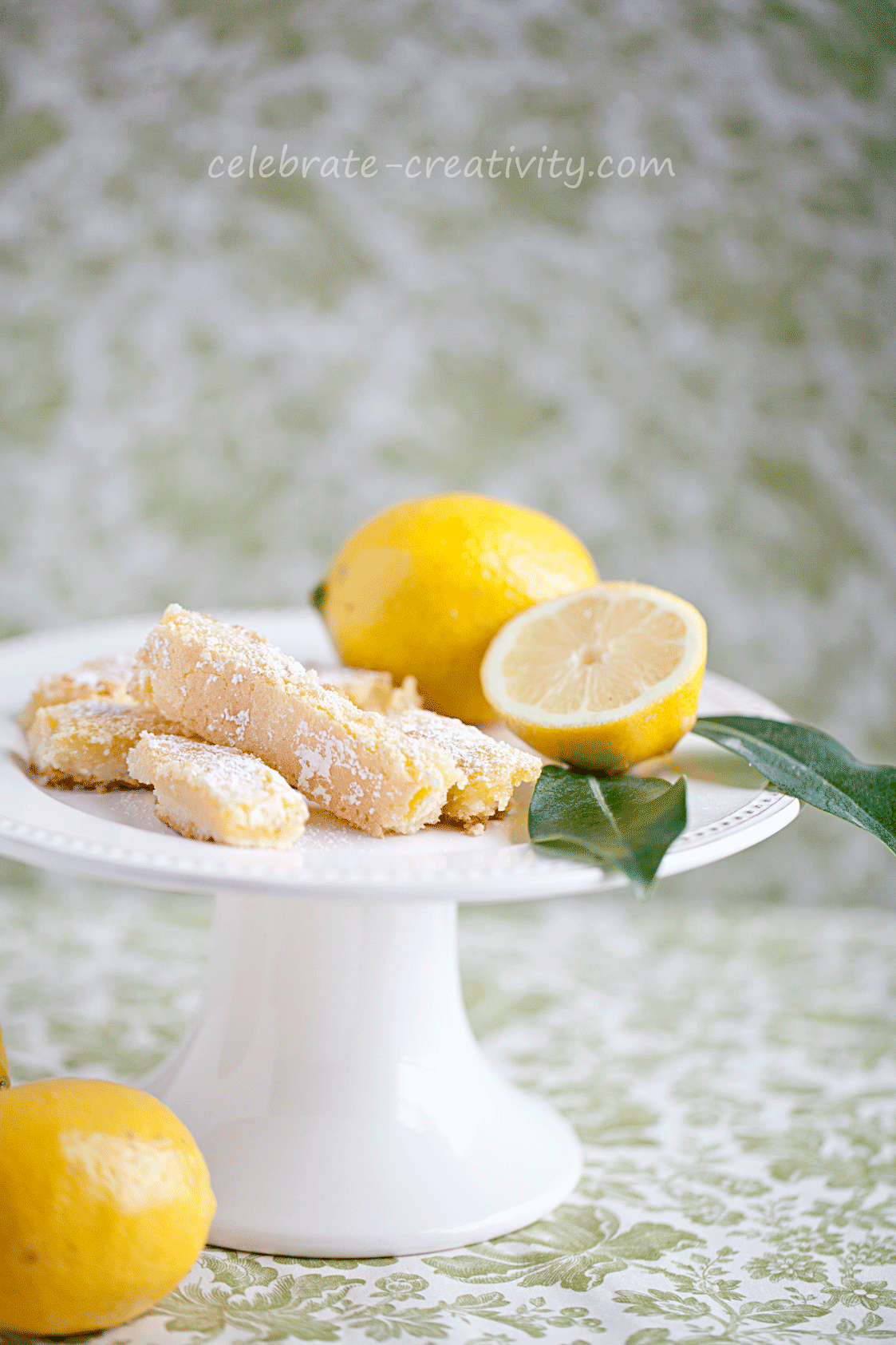 When it comes to desserts, I have to say that lemon treats are a big favorite in my household.  My kids love the perfect combination of sweet and tangy flavor.
OK, I love the combo too and so will you with these lemon bars.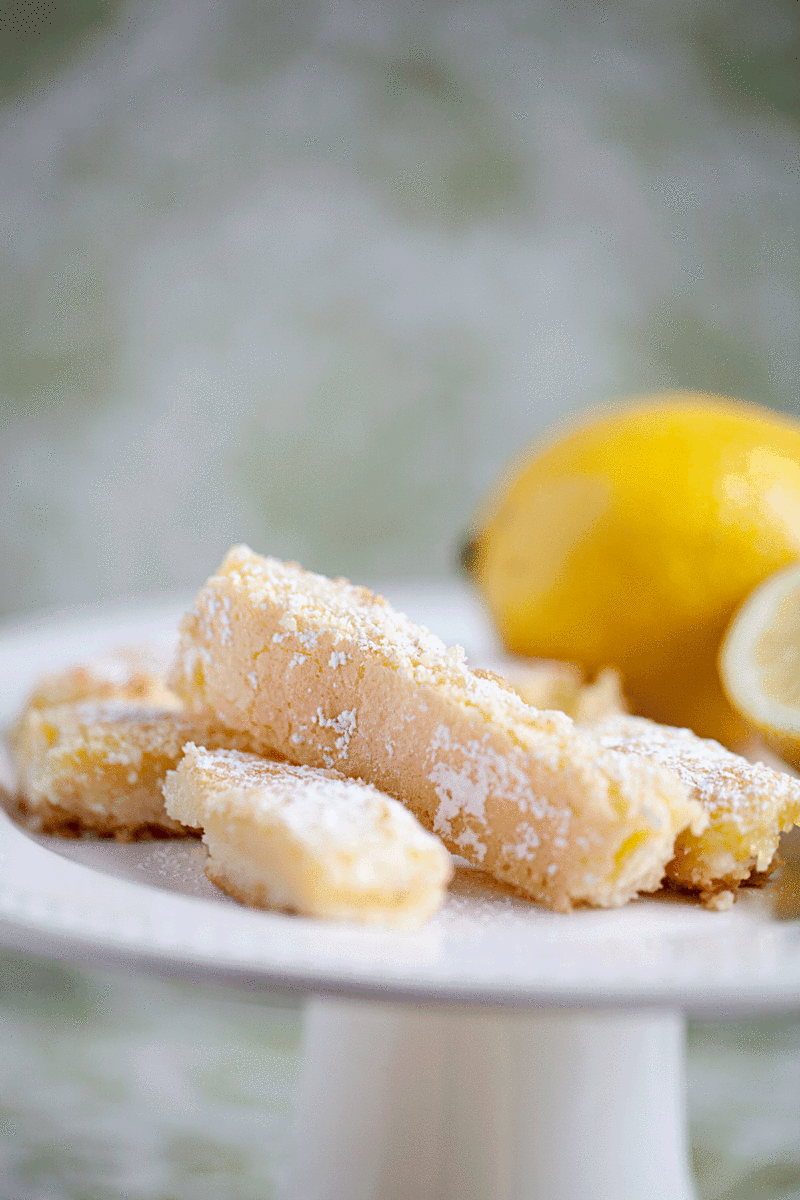 My daughter often makes lemon squares and I decided to mix it up a bit by making bars and tarts.
This recipe produces a dessert that is light and airy and oh-so delicious.
Yes, these will literally melt in your mouth.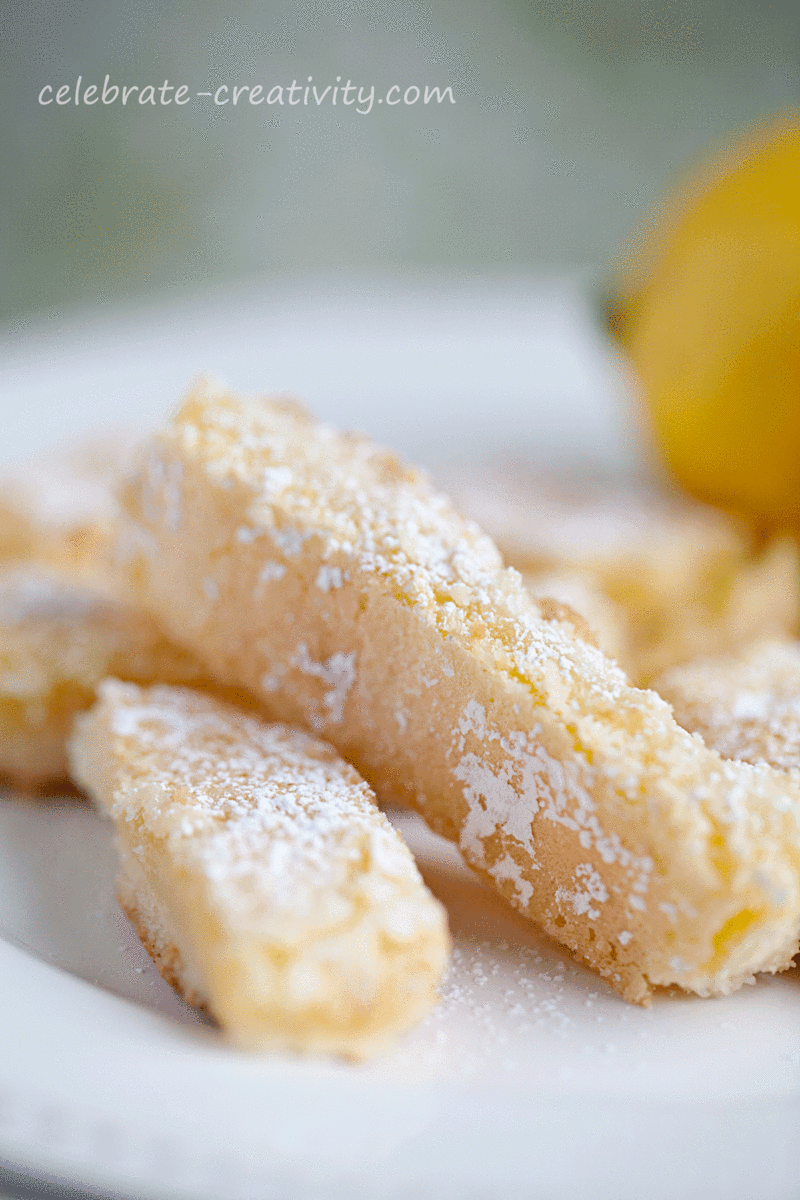 Throughout this post, I'll share the super simple steps for making this delicious treat.
For your convenience, I've also created the following PDF, Lemon Bars and Tarts recipe.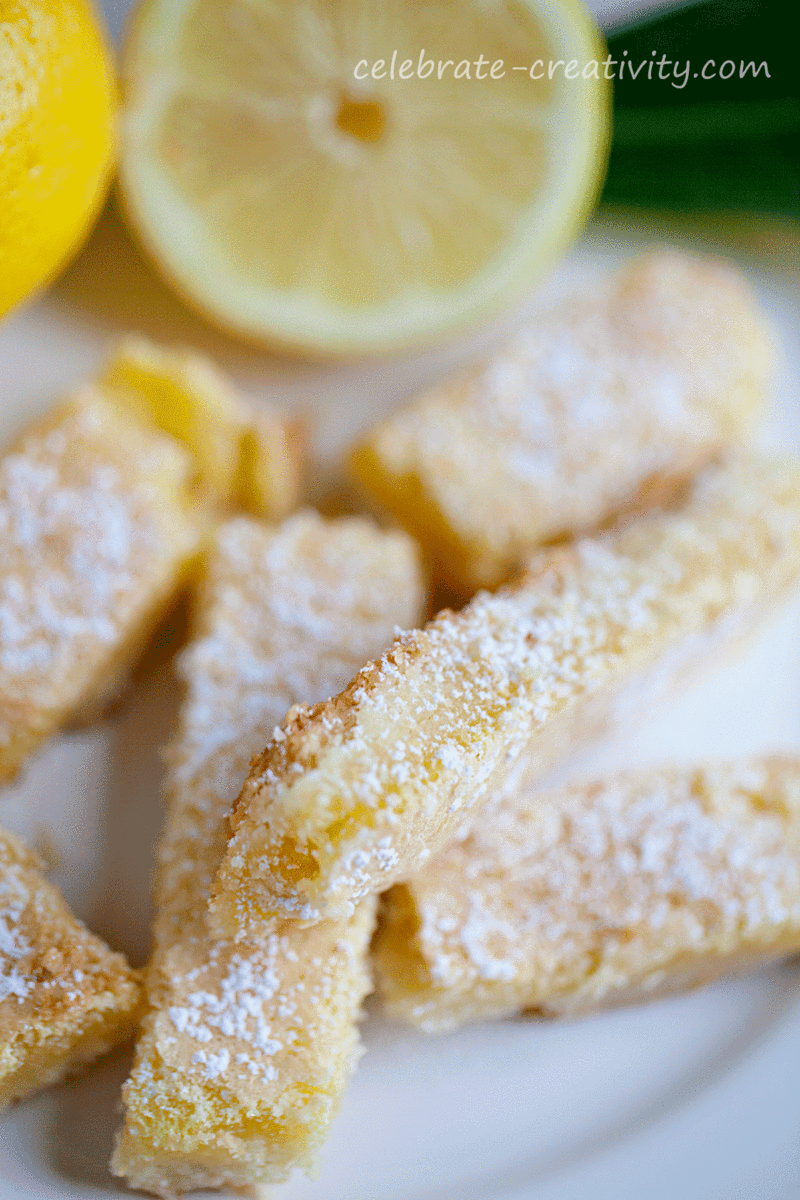 The steps for making tarts and/or bars are pretty much the same.
What distinguishes them is the type of dish they're baked in.
You'll only need a few ingredients including: butter, flour and confectioners' sugar to make the crust.
Refer to the recipe PDF above for ingredient amounts for the crust.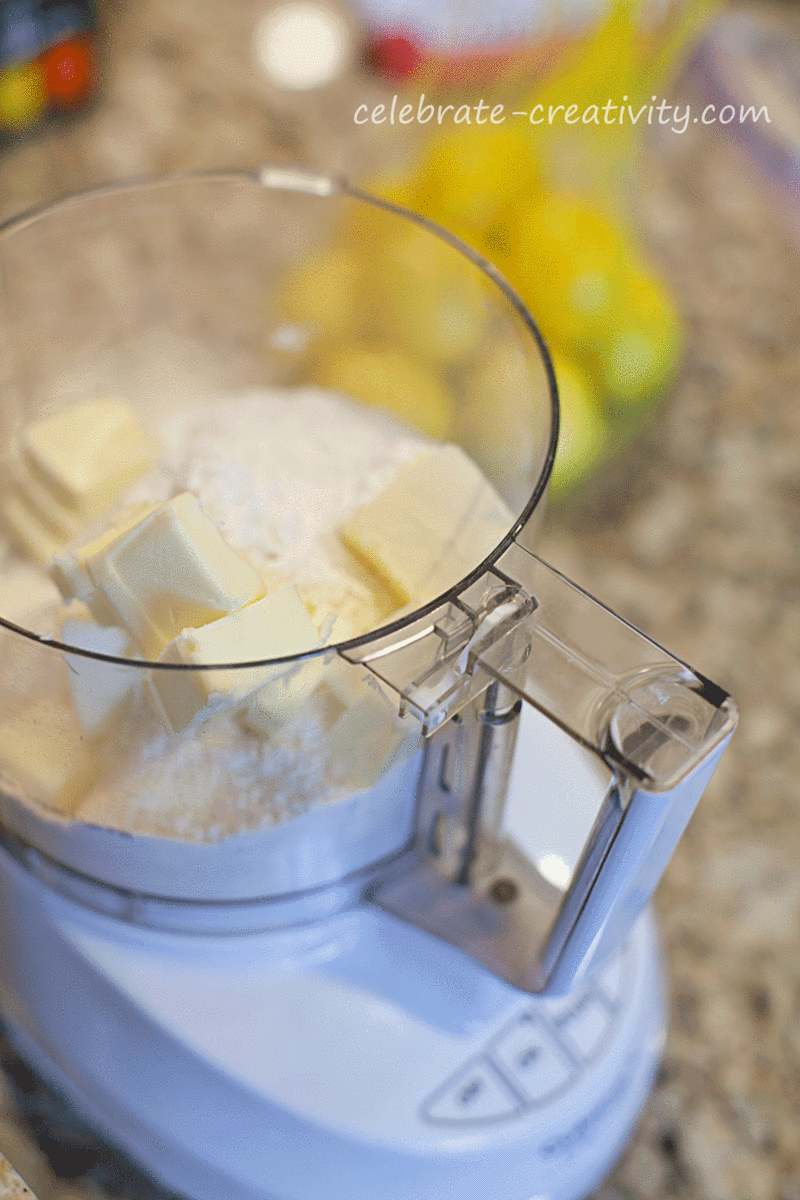 Lightly spray tart tins with baking spray.  Use a pastry brush to spread the spray and soak up any access spray.
Gently push the dough into the tins, making sure all curves in the tin are covered.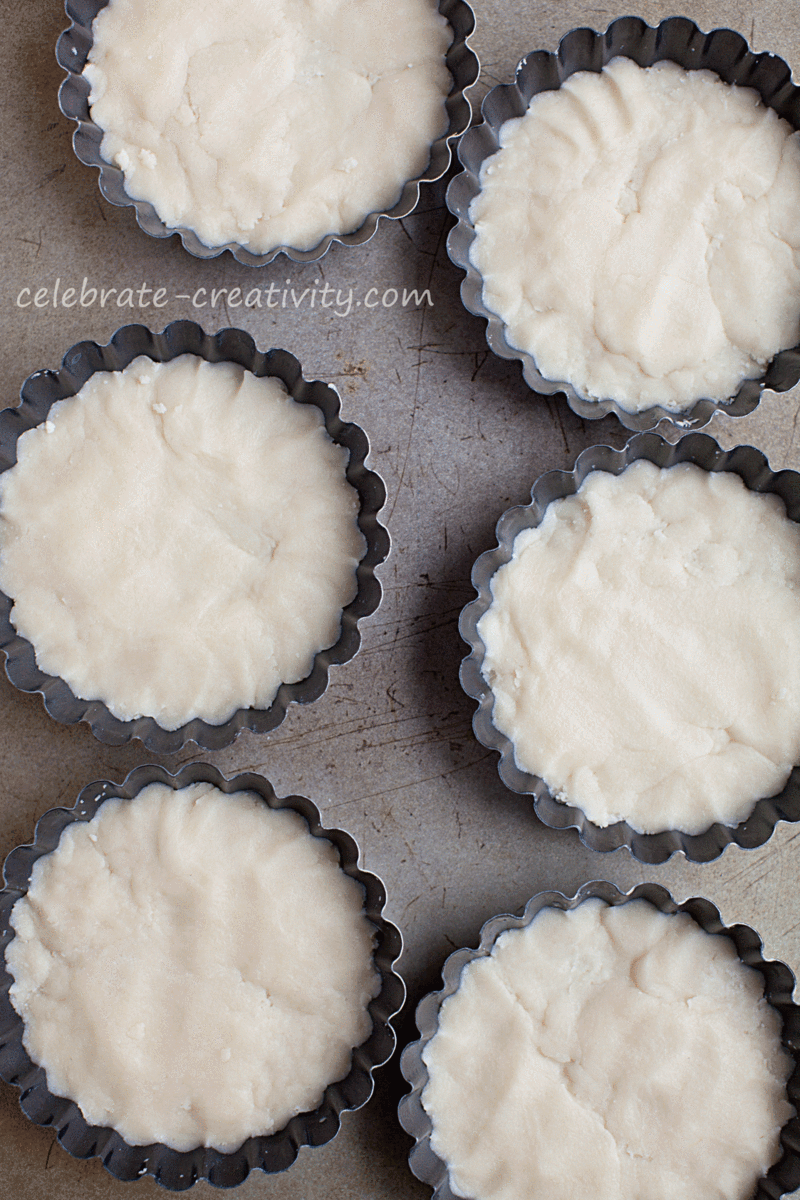 To make the the lemon filling, you'll need a small amount of lemon juice, sugar, flour, salt and optional lemon zest.
I suggest using freshly squeezed lemon juice.
Again, refer to the PDF above for ingredient amounts for the filling.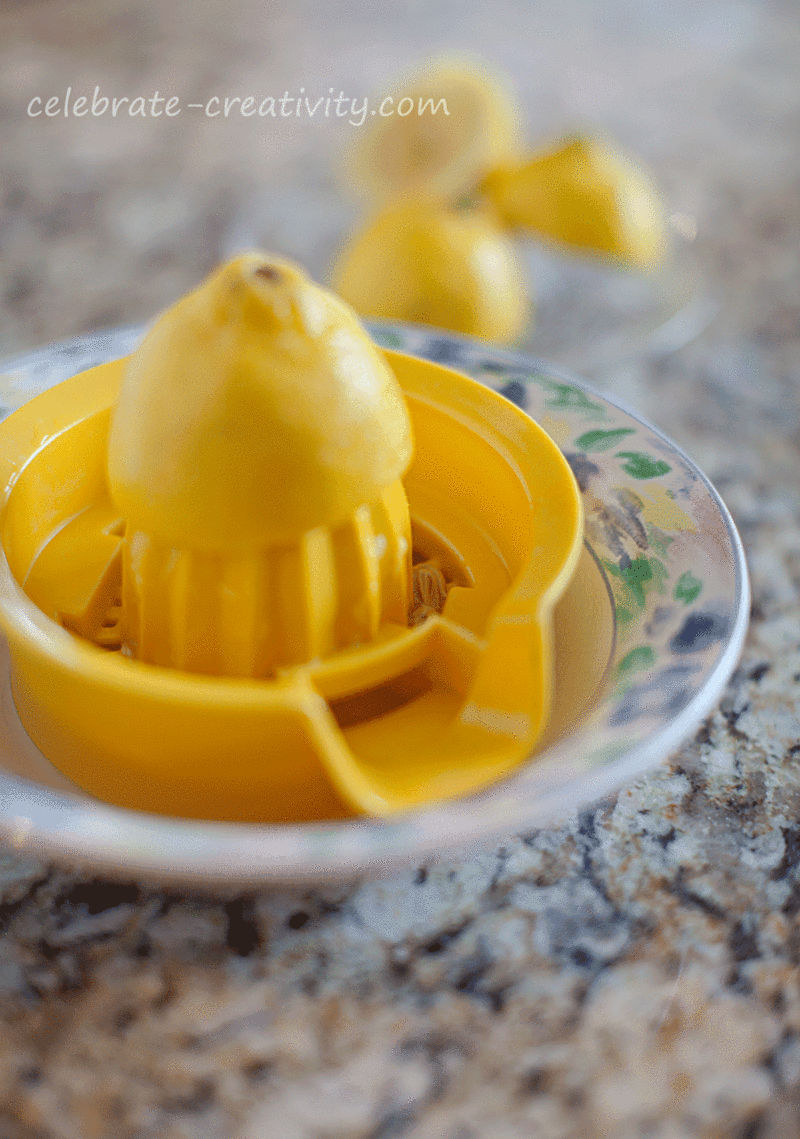 Whisk all the ingredients for the lemon topping together.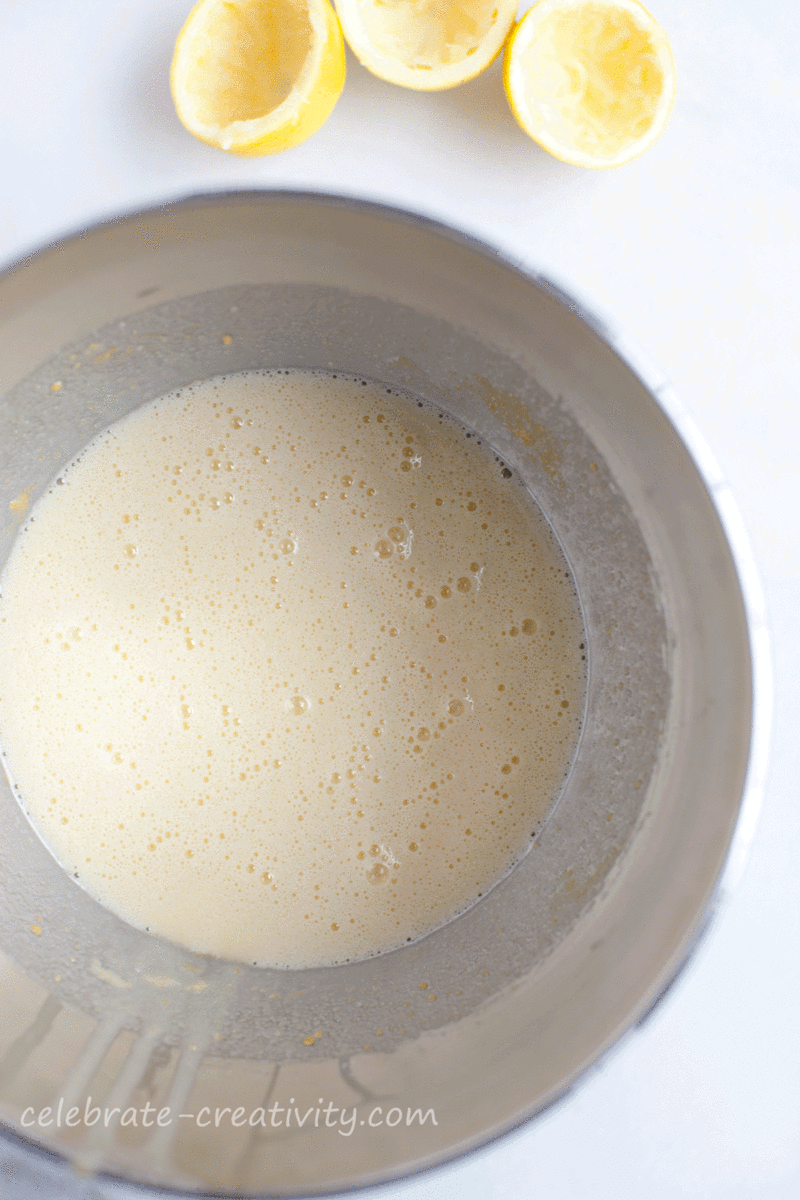 Pour the topping mixture into the tart tins.
Fill the tins, leaving about 1/4-inch upper clearance on top.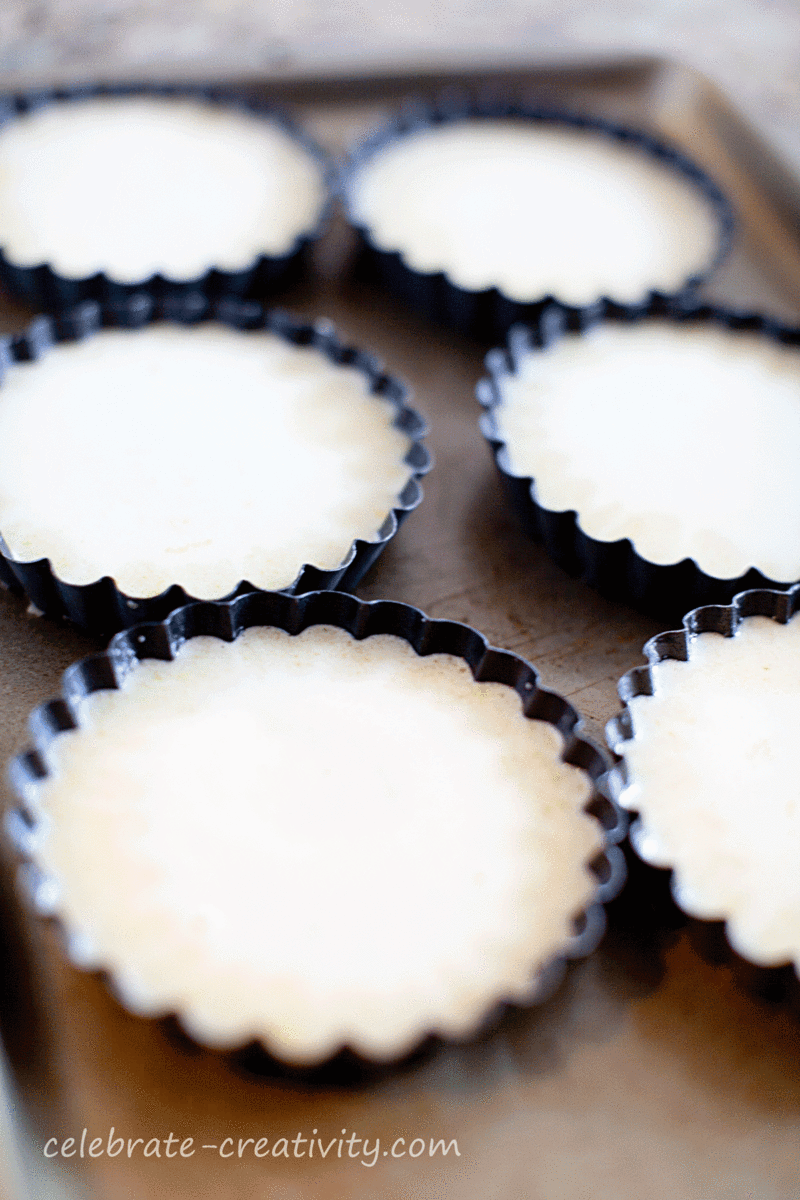 If making bars (or squares for that matter), duplicate the same process as you did for the the tarts.
Instead of tins, you'll be using a glass baking dish.  Spray the glass baking dish and then brush accordingly to absorb any excess.
Pour the prepared mixture into the dish and bake at 350-degrees for 30-minutes or until light golden brown.
Allow to cool.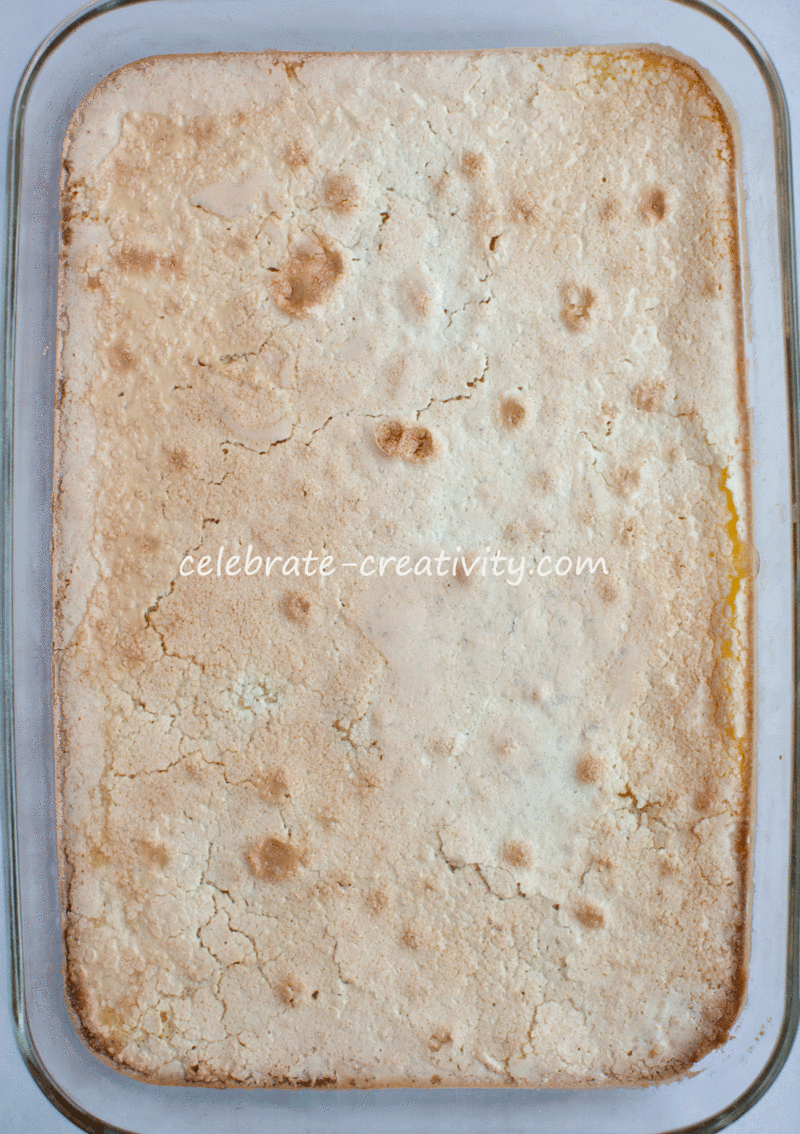 Use a small sifter to sprinkle just the right amount of confectioners' sugar over the dessert.
Sifting is fun.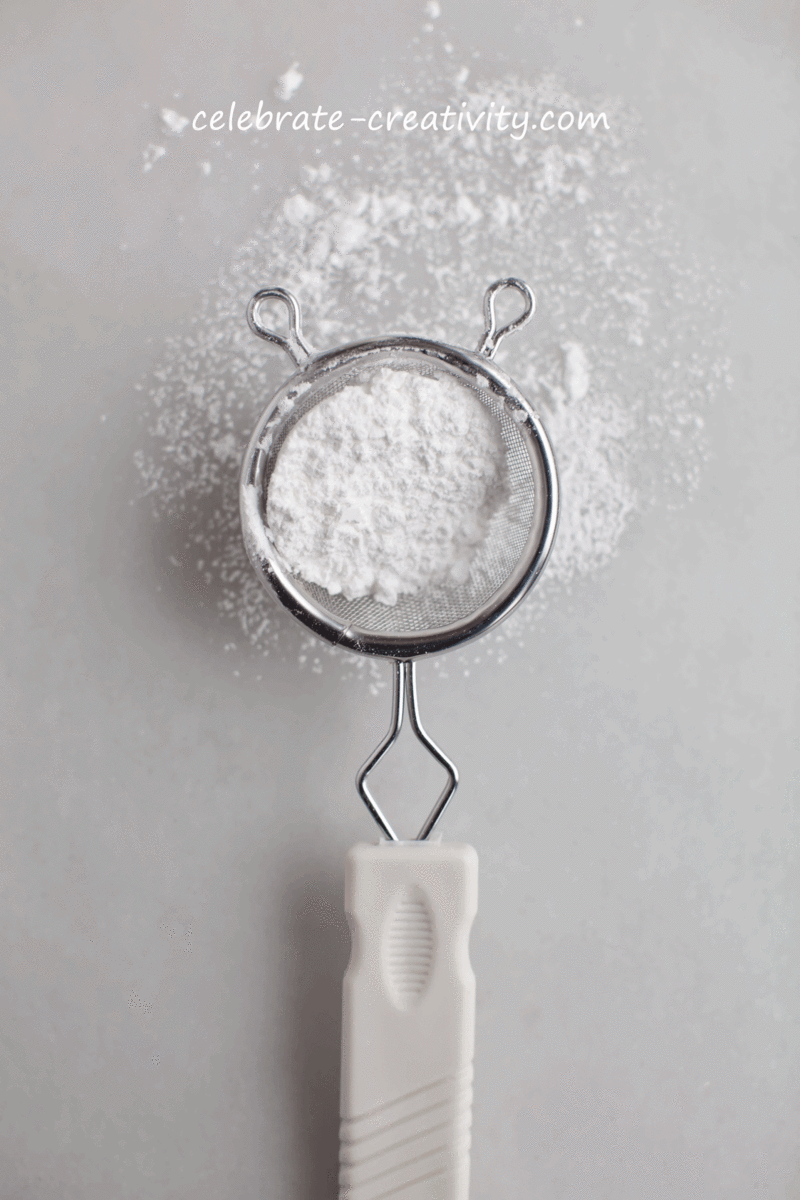 Slice the bars to the desired size.
I cut mine into roughly 1-inch by 4-inch rectangles to create slender, mini-bars.
Of course, you can cut them any size you like.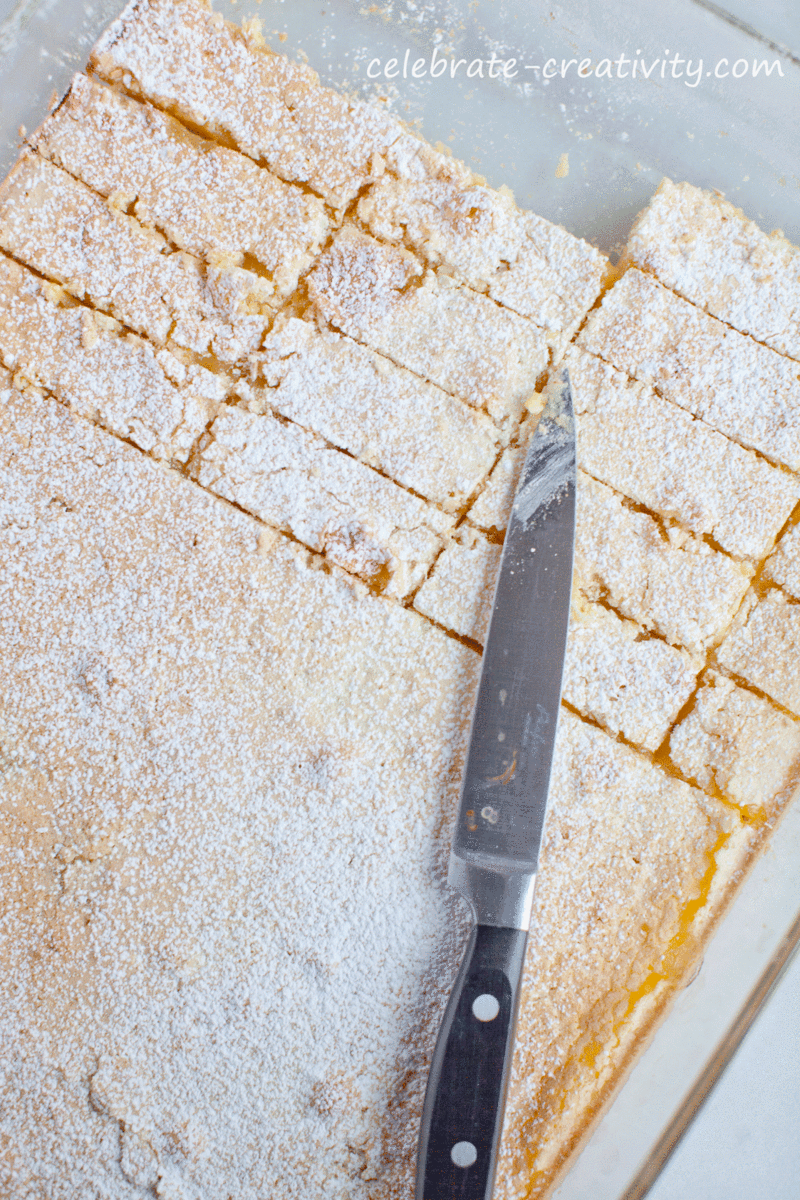 The tarts get the same treatment with sprinkled confectioners' sugar.
Yummy.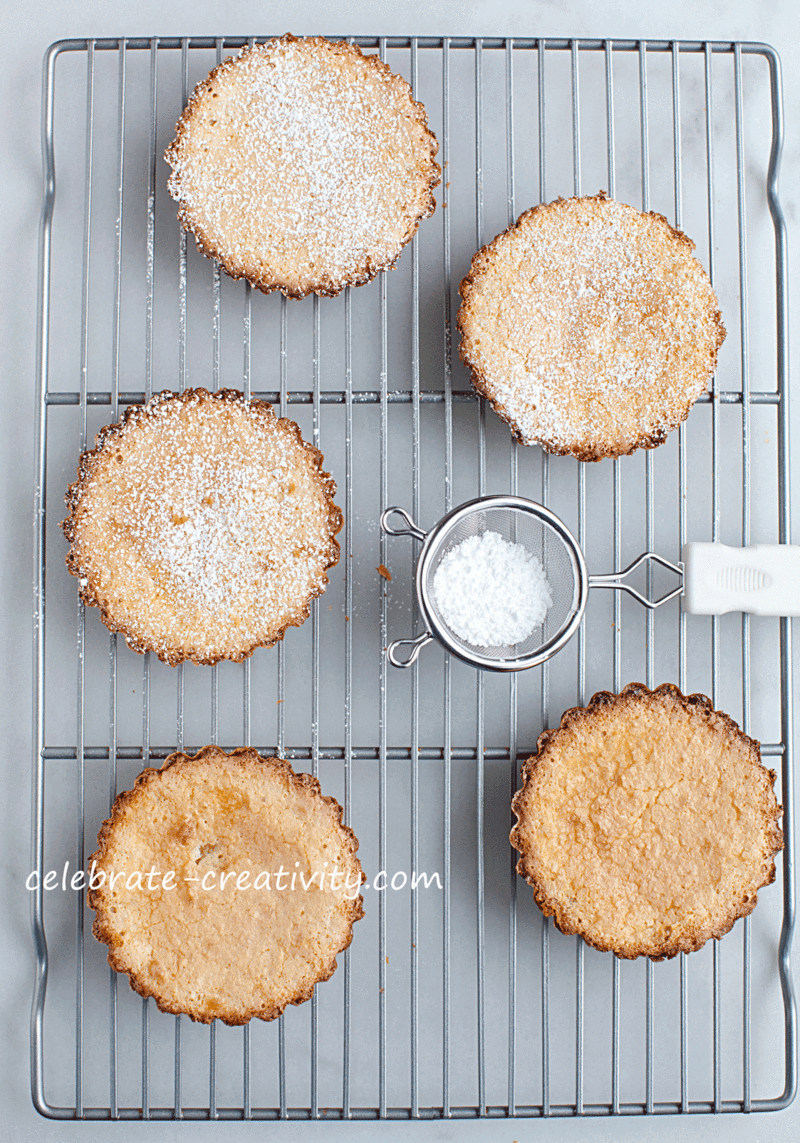 I made these tarts and bars several weeks ago but just looking at these photos makes me want to make another batch right away.
I'm sure if I do, I won't hear any complaints about it.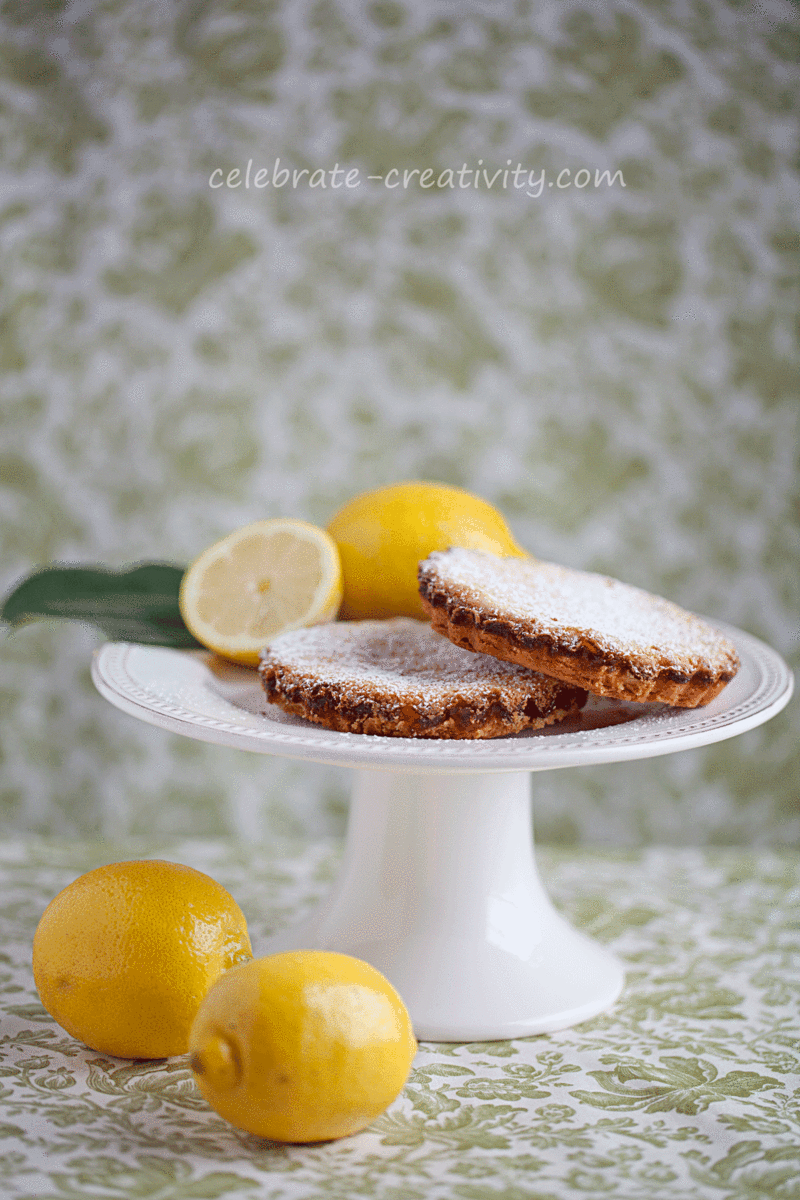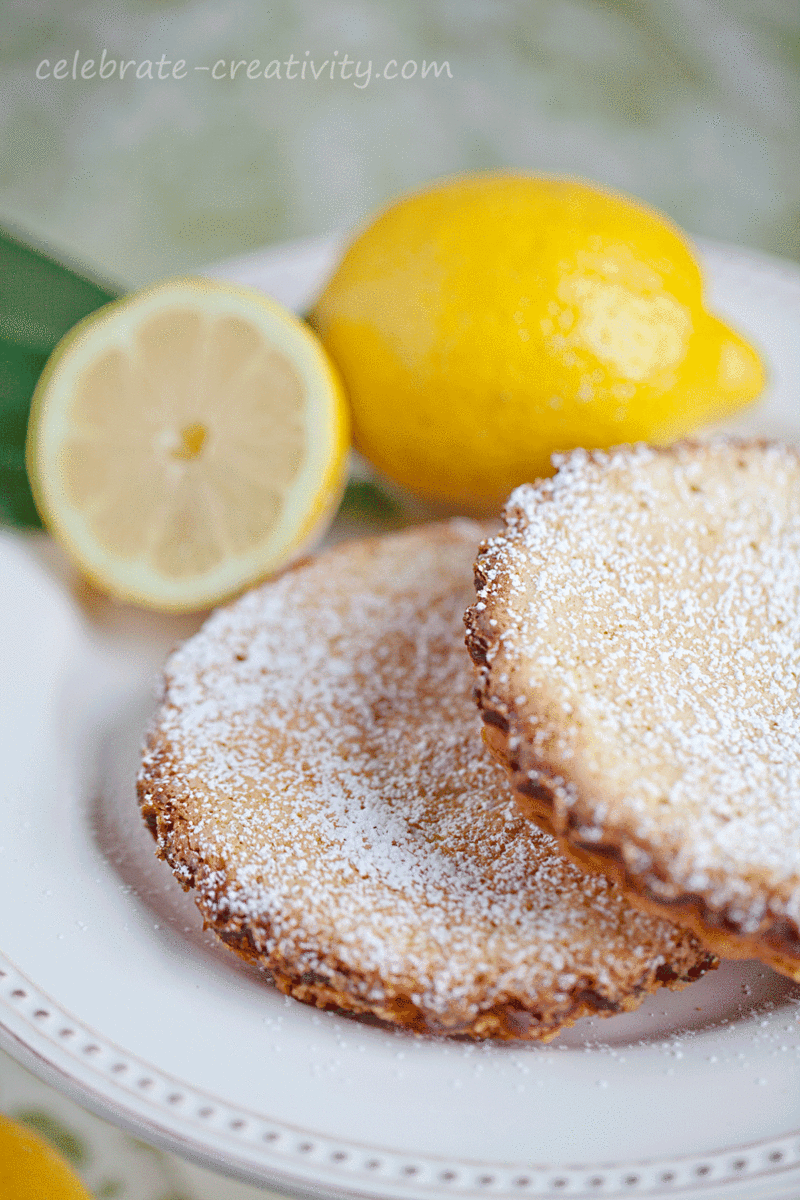 These treats only take about 45-minutes to make from start to baking finish.
So, you can whip them up just about anytime the taste strikes you.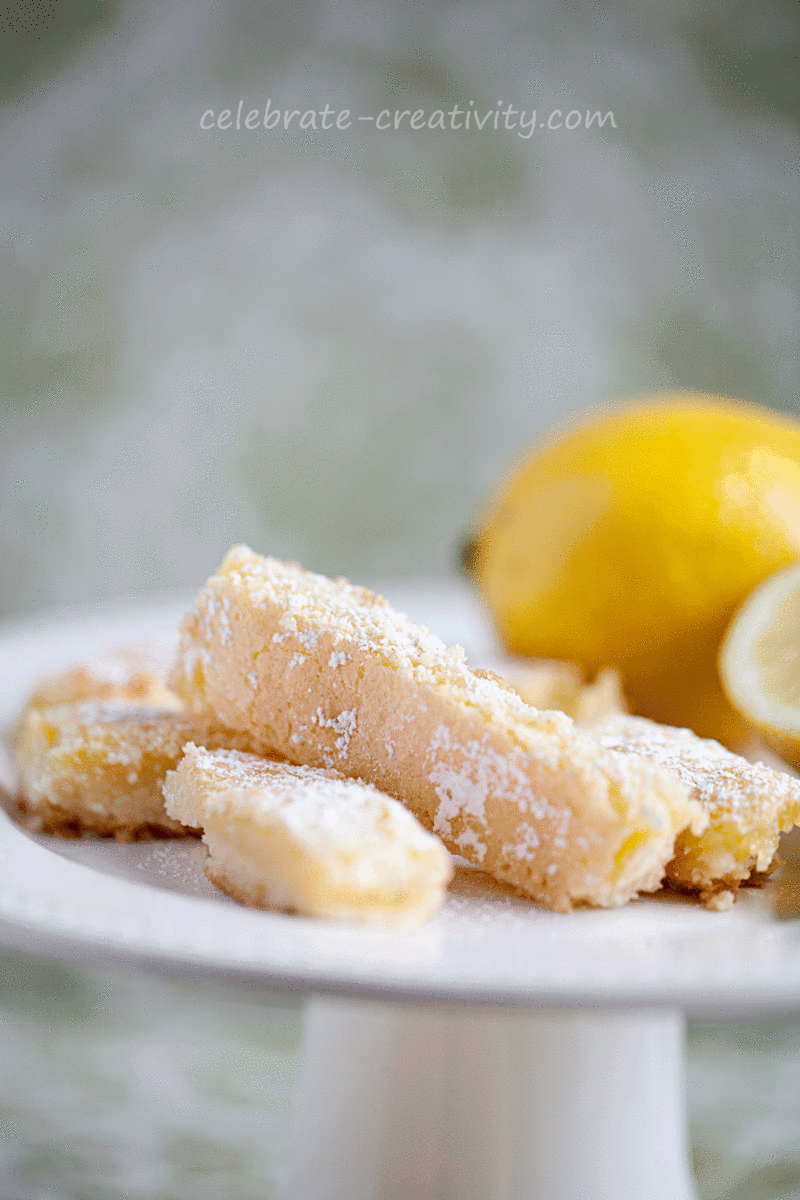 Don't you want to take a bite out of this picture?
Hmmm, I think I'll just let a few more delicious photos speak for themselves.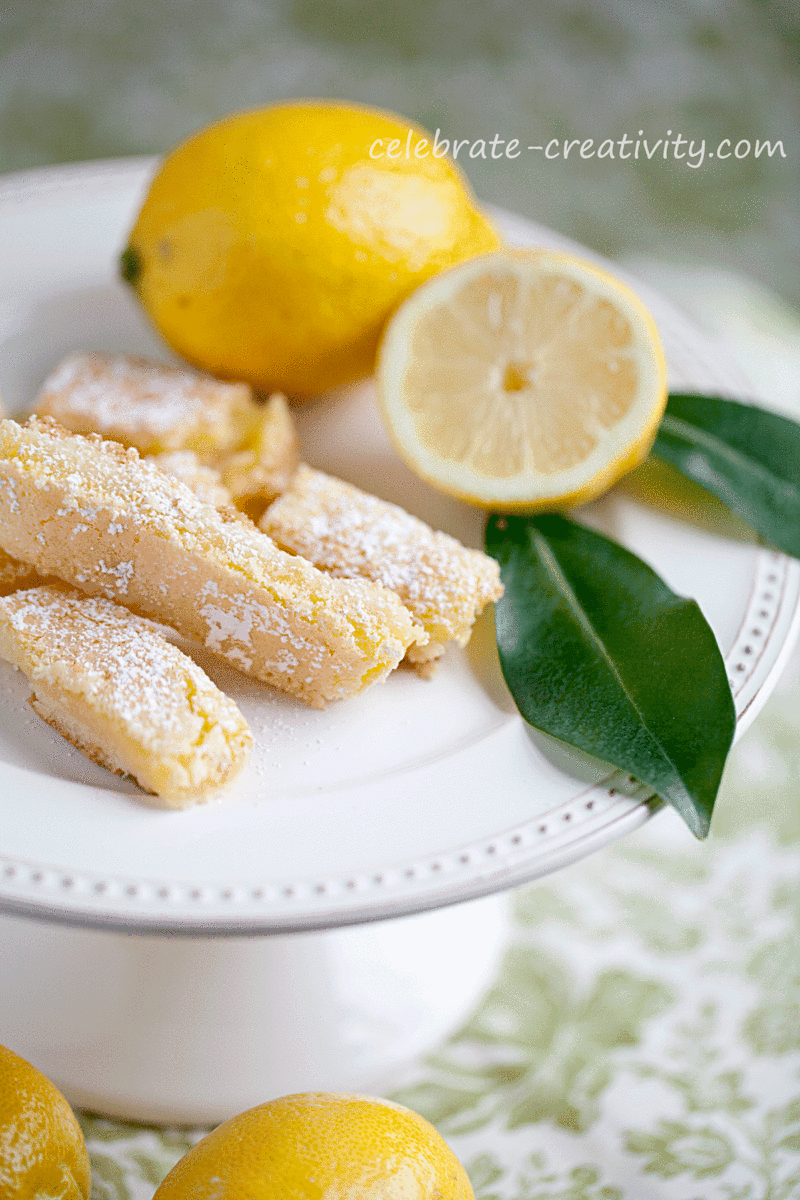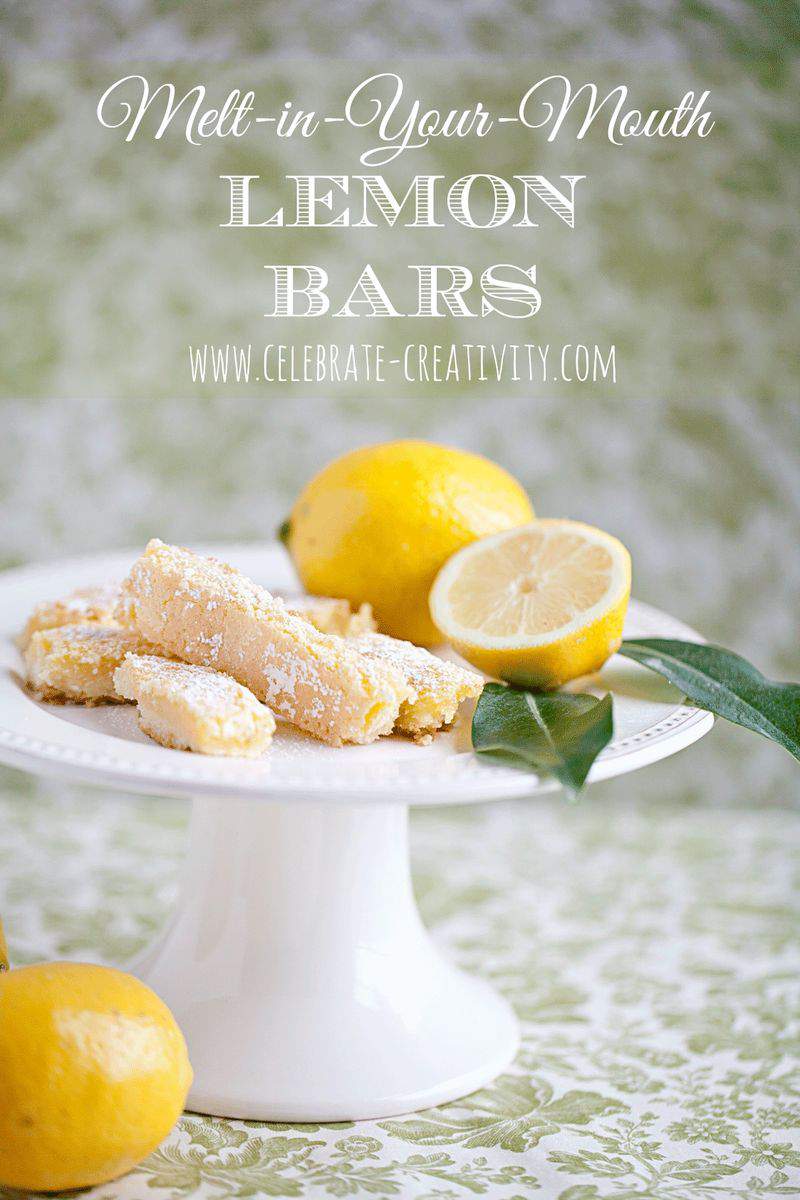 Thanks for stopping by.
See you back here next time.  ♥  
I'm linking this Lemon Bars/Tarts recipe to the following:
Trish and Bonnie at Uncommon Designs.