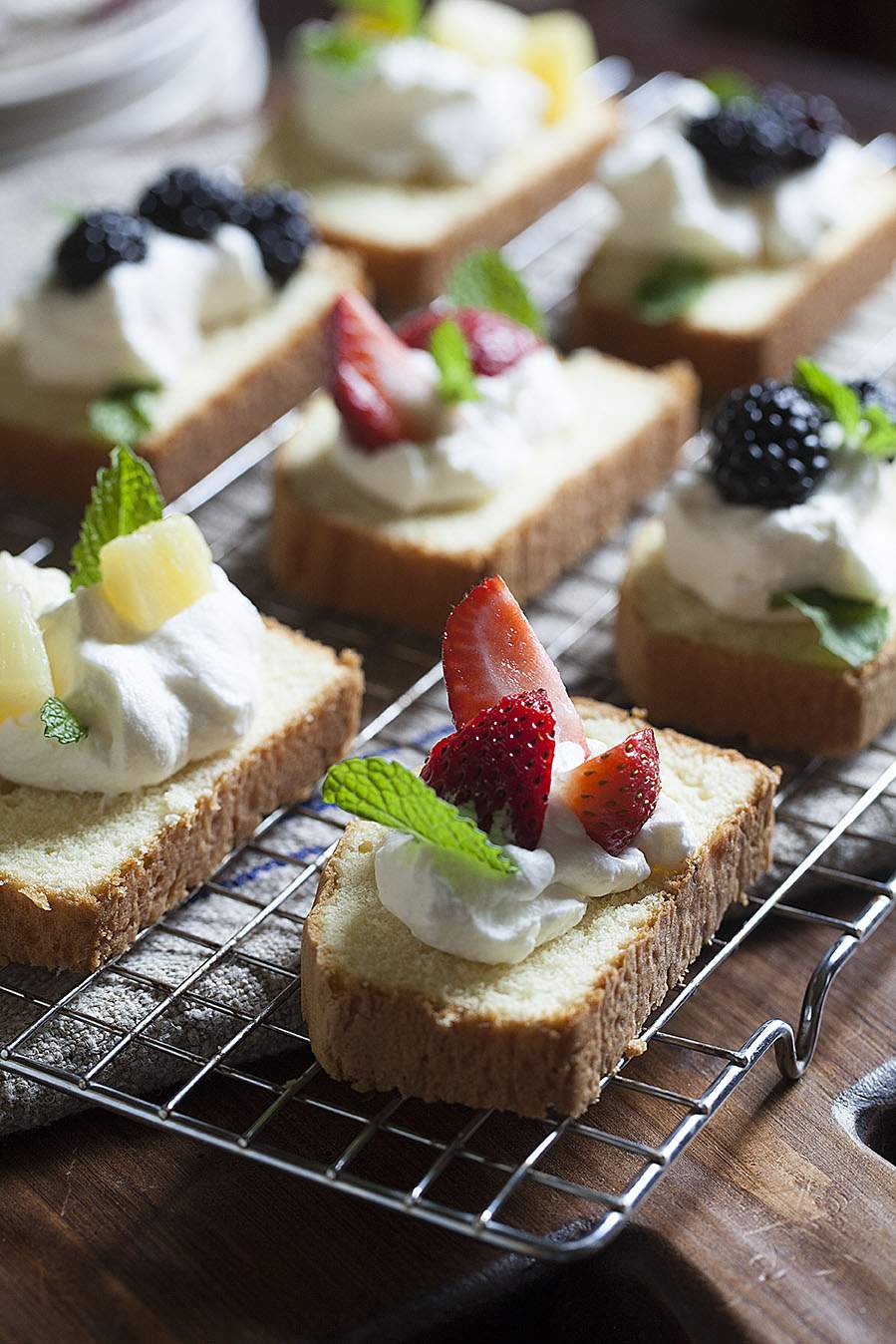 No doubt about it… we are definitely in the throes of summer.
I don't know how hot it is in your area, but it's so steamy here, I can barely tolerate going outside.
With temps like this, all the more reason to keep eats and drinks as refreshing as possible.
I think you'll find this fruit-topped pound cake fits that bill to a tasty T.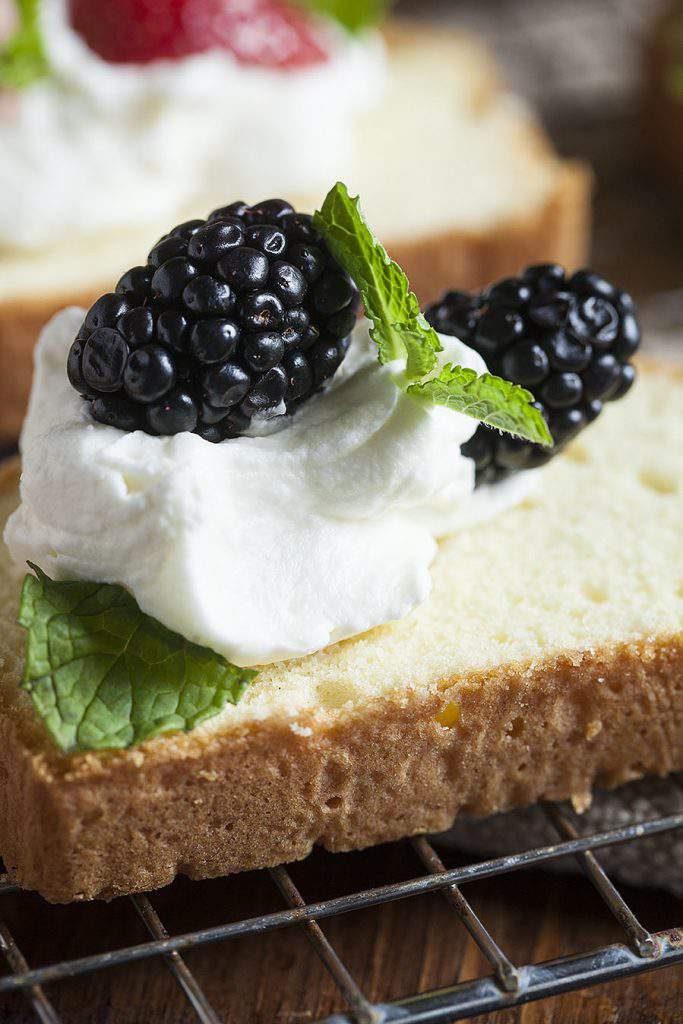 You know I like simple recipes and it doesn't get much easier than this.
Of course, you start with pound cake… then add fruit and whipped cream.
You can make your own pound cake from scratch or keep it simple (like I did) and use a boxed mix.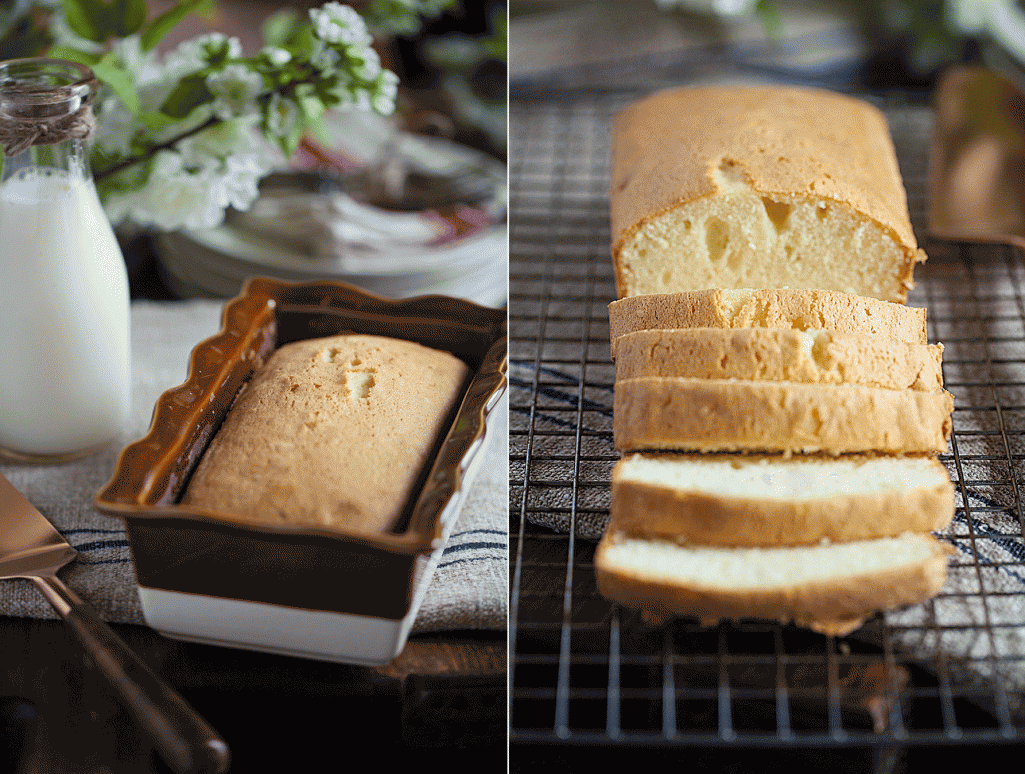 When it comes to whipped cream, homemade is so much fresher and tastier.
I think once you make your own whipped cream, you may never go back to store-bought again.
Even though you only need three, simple ingredients for whipped cream… I've included a downloadable recipe below.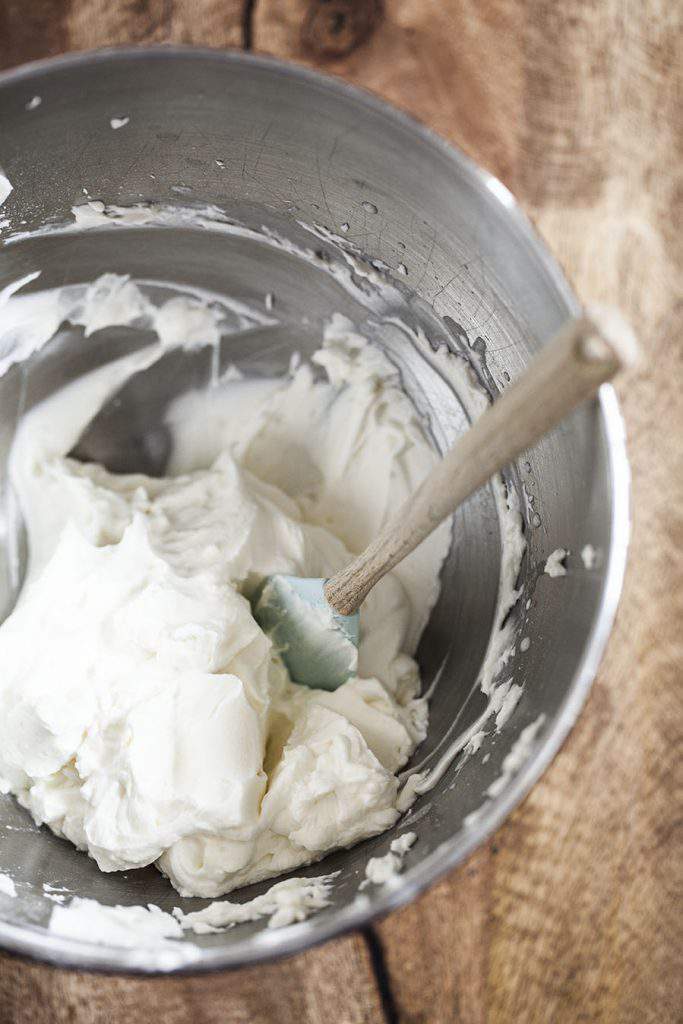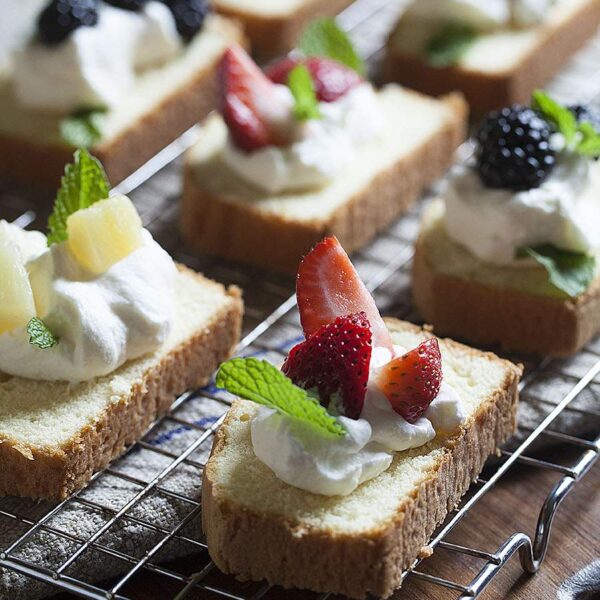 Homemade Whipped Cream
Ingredients
1 cup heavy whipping cream
1 cup confectioner's sugar
1 teaspoon vanilla
Instructions
Chill the stand mixer bowl and whisk attachment for a few hours so they're cold before use.

Whisk the whipping cream on medium for a few minutes.

Add the confectioner's sugar and vanilla and continue to whip on high until light, fluffy peaks appear.

Spoon dollops onto dessert right away onto fruit-topped dessert or refrigerate whipped cream until ready for use..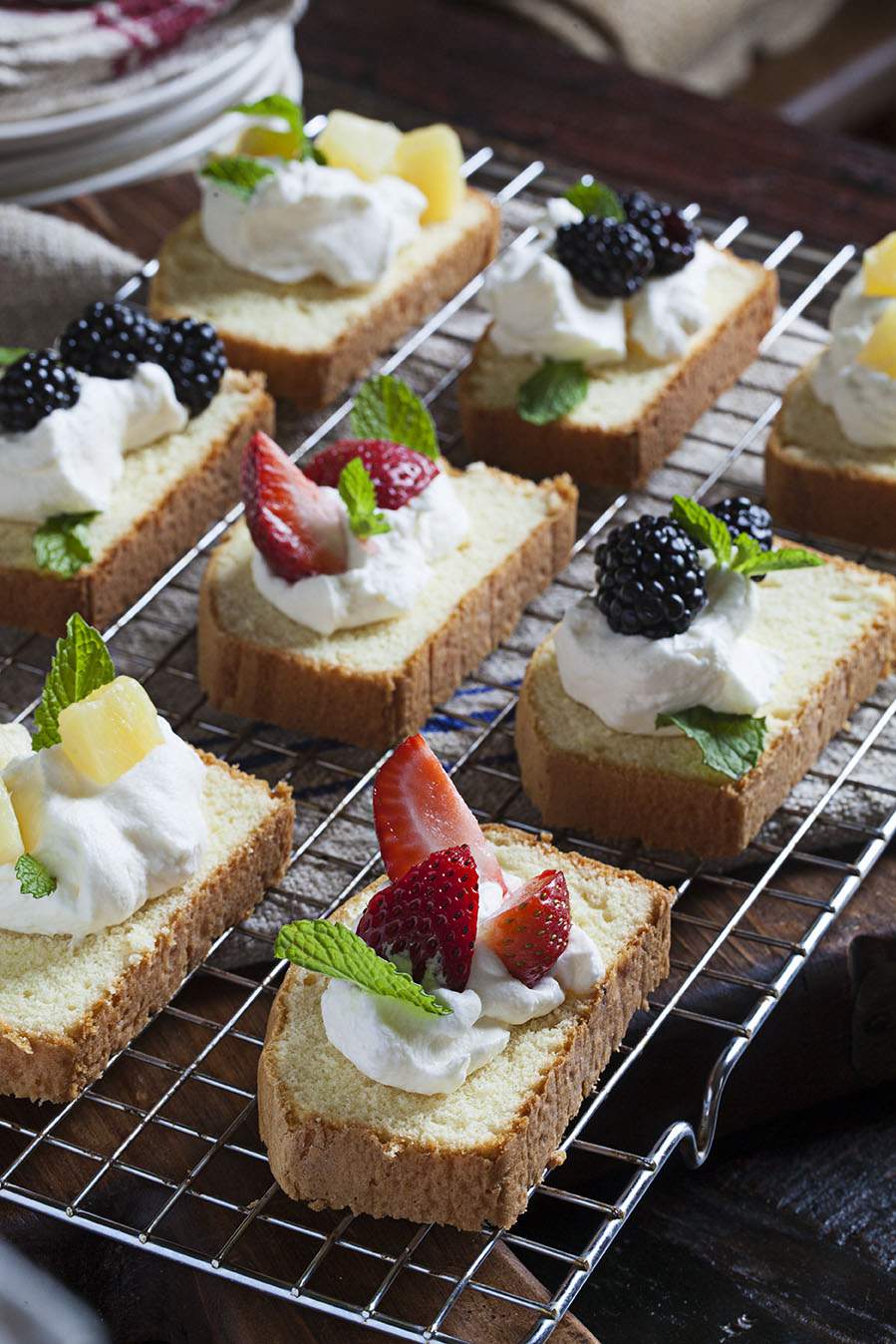 This is the kind of dessert that works with just about any fresh fruit you choose.
I love the way the strawberries, blackberries and pineapple add assorted pops of color to the dish.
Add a few mint leaves here and there for extra good looks.
Scrumptious looking, isn't it?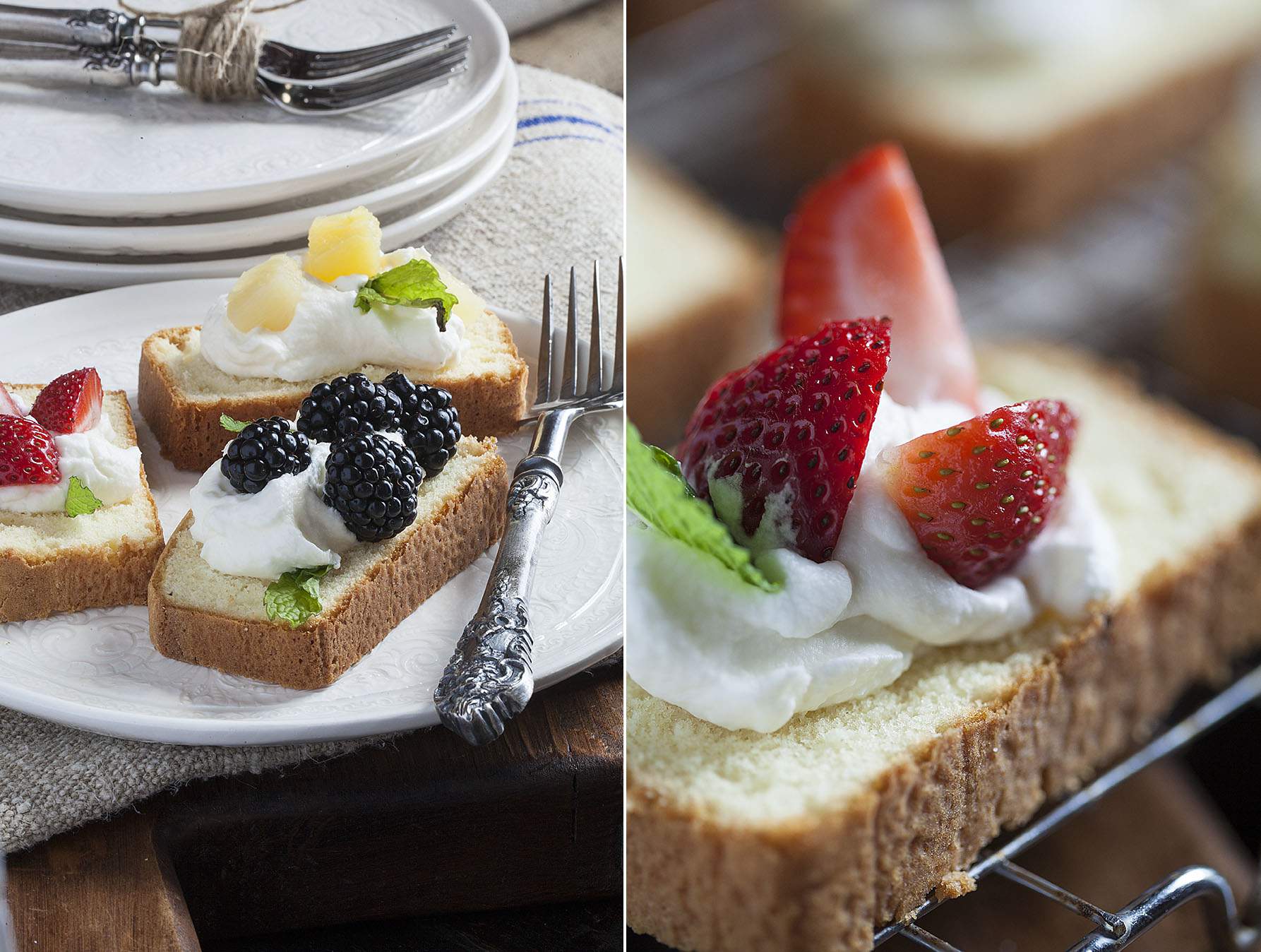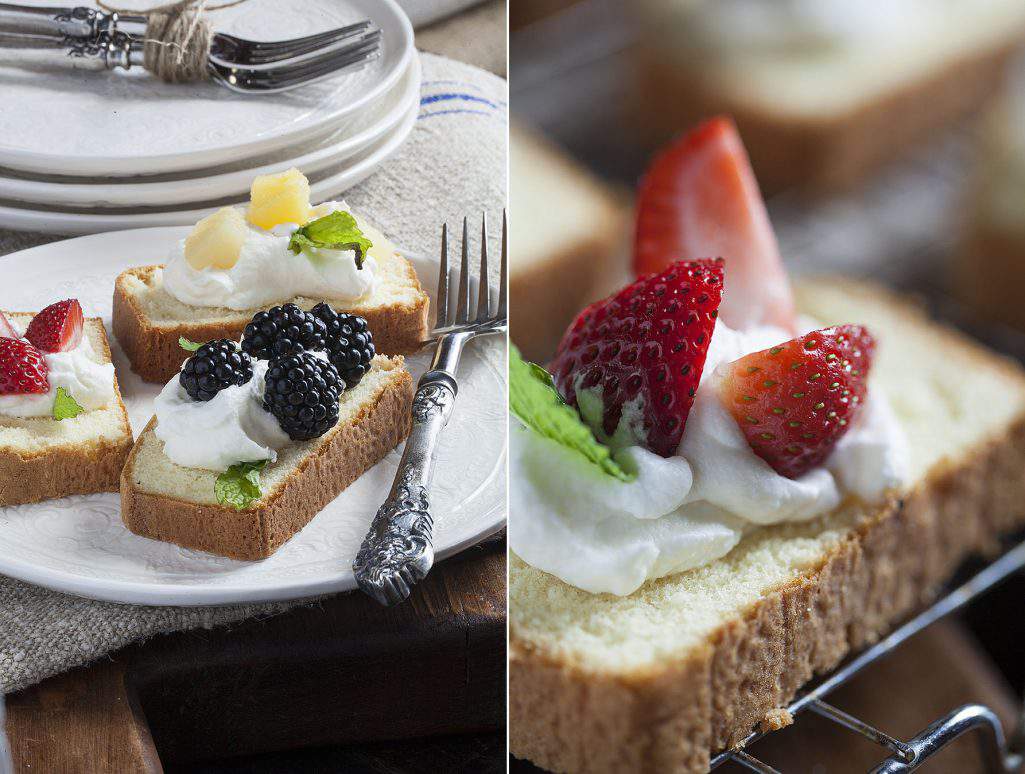 The day I made this, I talked my mom into making the same dessert for a dinner party she was attending the next evening.
Rather than topping all her slices with fruit and whipped cream up front, she only topped a few for display purposes.
Then, she filled small serving bowls with the fruit and whipped cream so that her guests could select the fruit they wanted and top their own slices to please them.
Mom said the sweet offering was a big hit.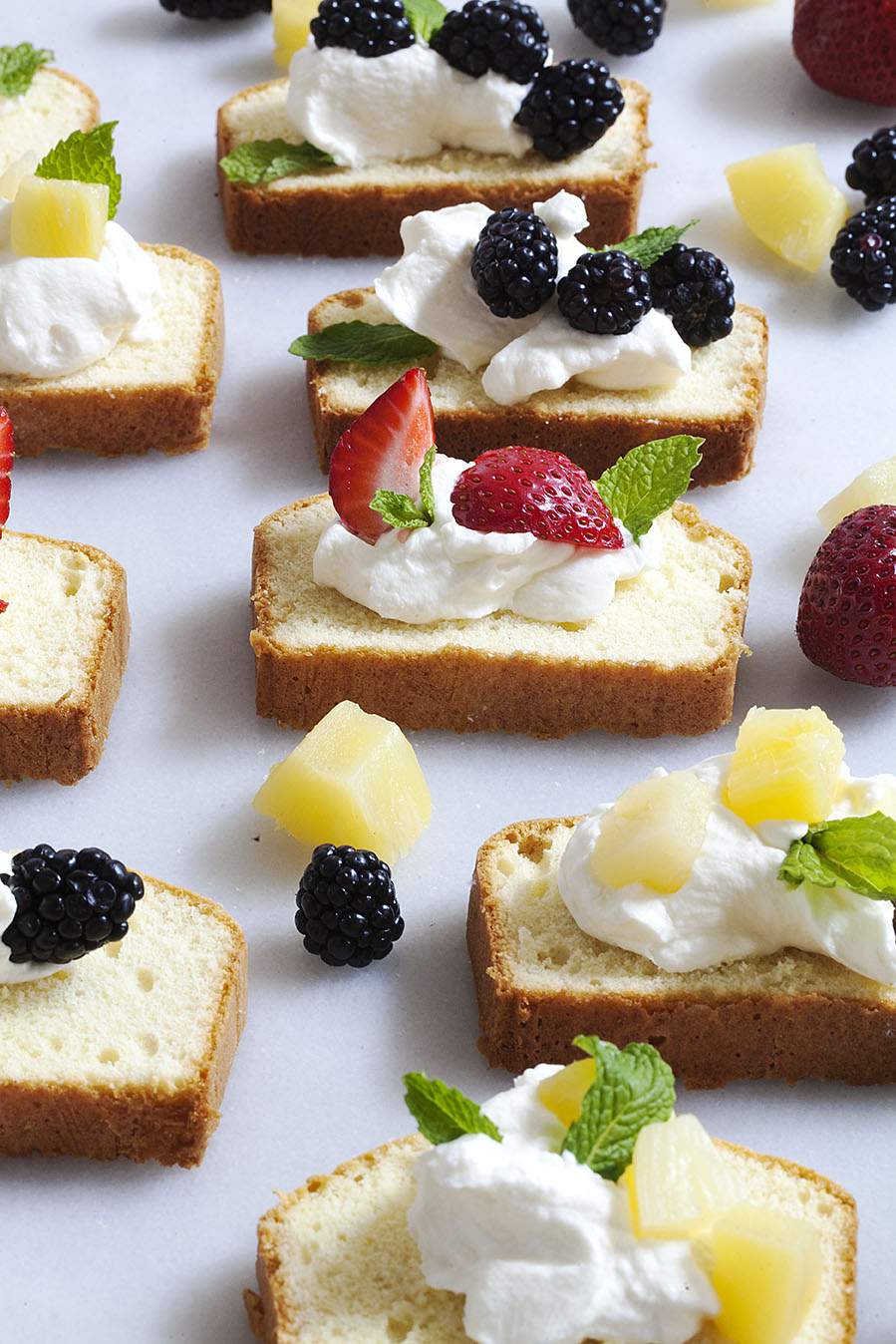 Imagine serving this fruit-topped dessert at your next luncheon, dinner party or special event.
Stack the desserts yourself or consider how my Mom served hers.
You can tell, I'm pretty smitten with the simplicity and beauty of this dessert.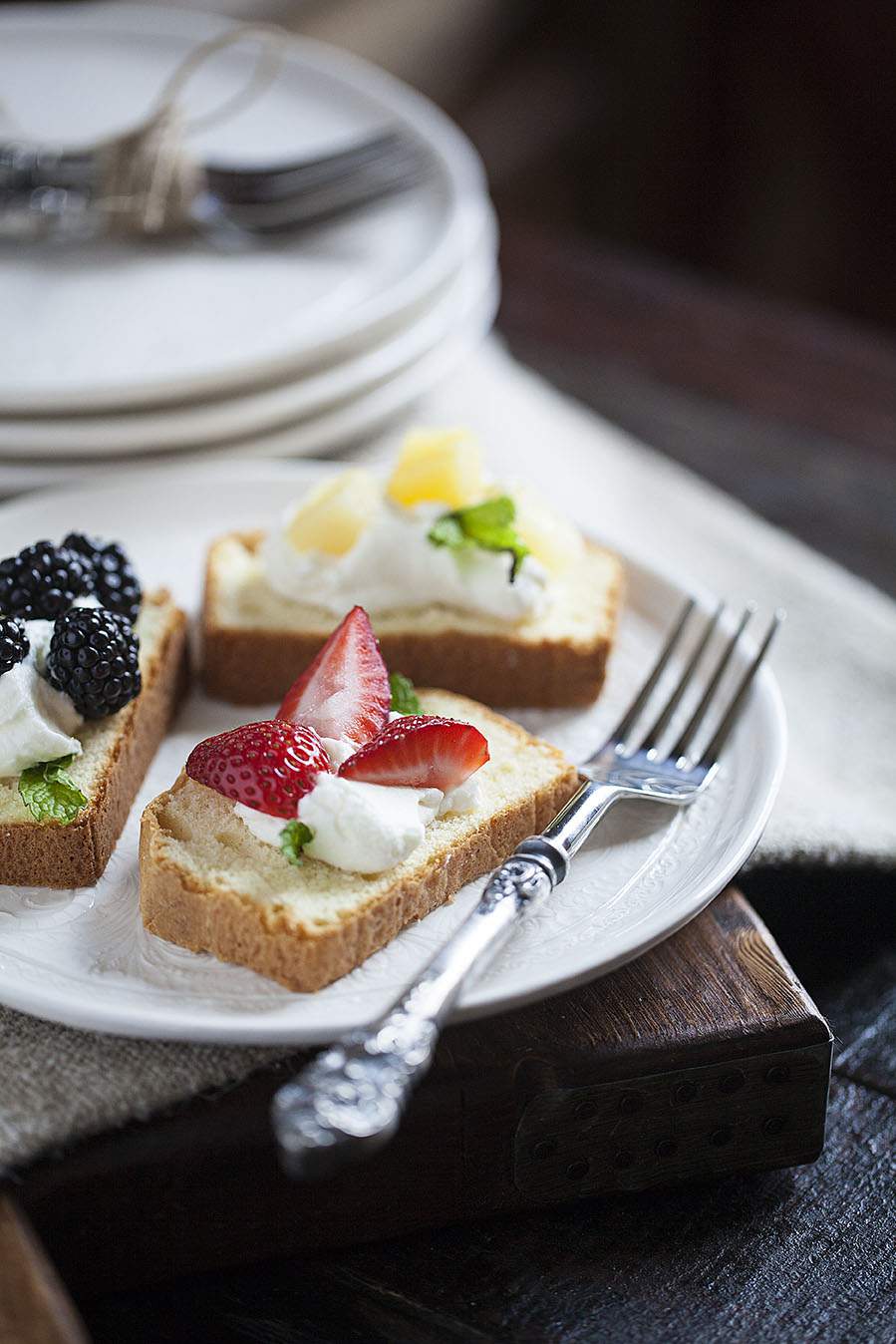 It doesn't take much to turn a plain pound cake into something pretty fancy looking.
In the meantime, stay cool…. if you can.
This dessert will help.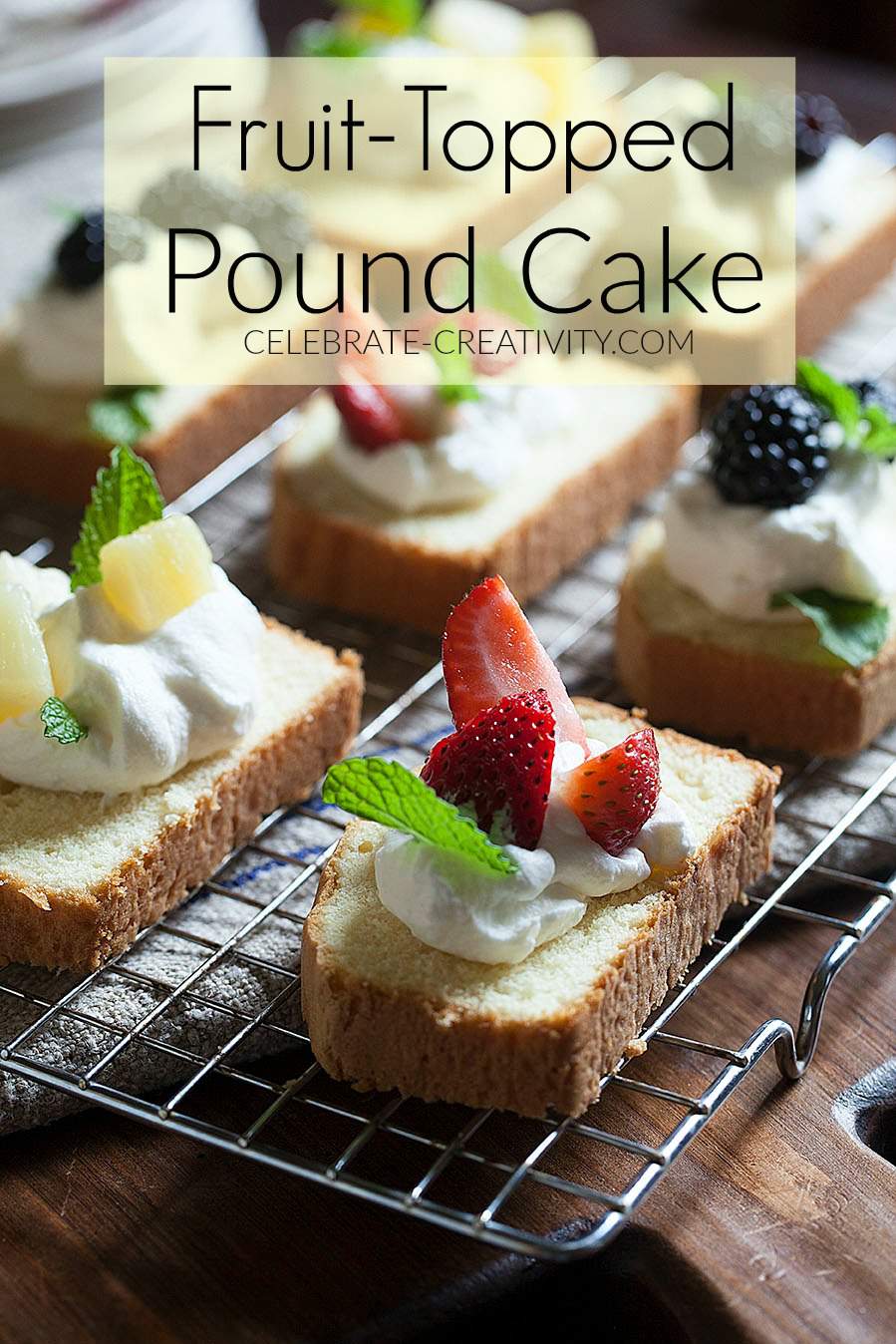 Thanks for stopping by.
See  you back here next time. ♥