Several years ago, I started a new year tradition of creating a roundup of every single post from the previous year.
Today's post is in keeping with that annual offering.
If you missed any of my creative efforts from last year, you can see them all at a glance right now and I've provided a link for each one for your convenience.
Enjoy the Year in Review 2015.
JAN  | FEB  |  MARCH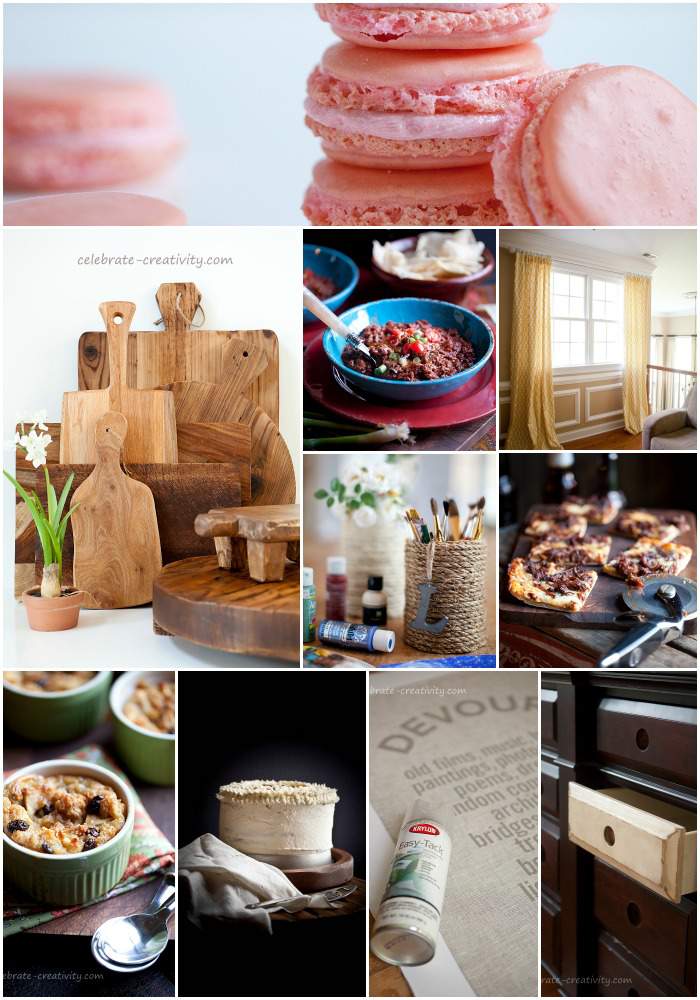 The Year in Review-2014  •  How to Care for Your Wood Cutting Boards  •  Best-Ever Chili Recipe  •  Tea Towel Wall Art  •  Tips for Homemade French Macarons   •   Lampshade Makeover Using Your Own Fabric  •   Savory Pulled Pork Pizza   •  Furniture Makeover Project Update  •  Rum Raisin Bread Pudding  •  Dark and Moody Photography  •   Jute Rope Storage Container  •  Simple Window Treatments
APRIL  | MAY |  JUNE
 Small Space Makeover  •  Spring Greens  •  From Old Crate to Rustic Backdrop  •  Mother's Day Gift Ideas  •  Simple and Savory Salmon Cakes  •  Pesto from Homegrown Basil •  Luckett's Spring Market  •  Fresh Berry Tart with Vanilla Custard  •  Festive Beaded Beverage Bucket  •  French Toast Brioche with Chocolate and Fresh Raspberry Sauce
JULY  |  AUGUST  |  SEPTEMBER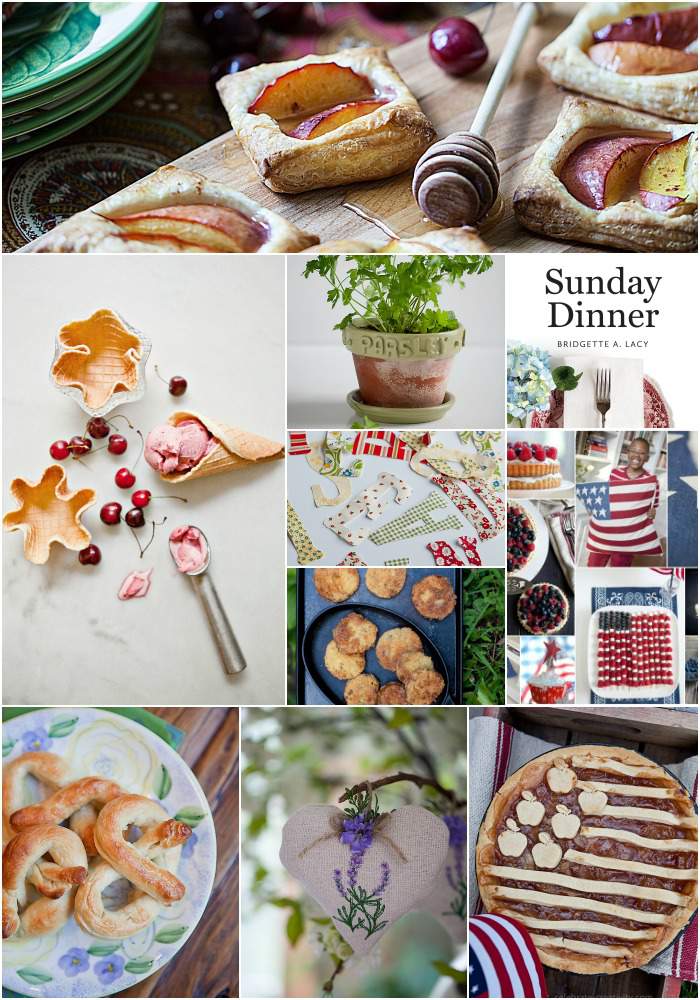 As American as Apple Pie  •  4th of July Inspiration  •  Honey-Dripped Nectarine Tarts  •  Handcrafted Clay Labels for Herb Pots  •  Heart-Shaped Lavender Sachets  •  3 Ways to Make Waffle Cones  •  Fried Green Tomatoes  •  Soft Pretzels  •  Applique Throw Pillow  •  Cookbook Cover Photo Shoot
OCTOBER  |  NOVEMBER  |  DECEMBER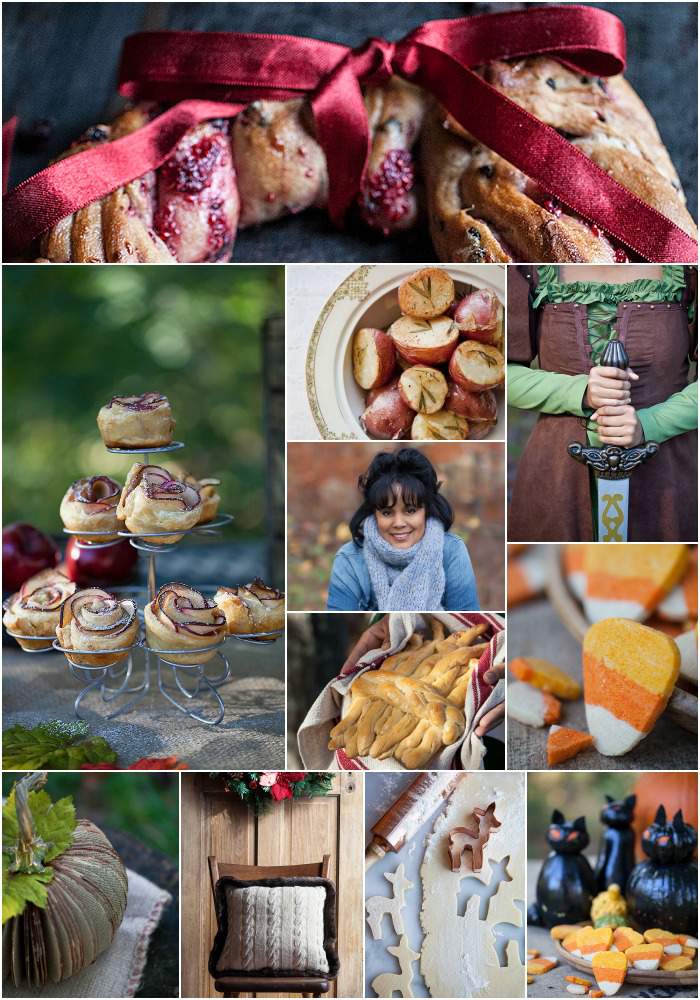 Warrior Princess Halloween Costume  •  Papercrafted Pumpkin Book Art  •  Black Cat Family Pumpkin Carving  •  Candy Corn Sugar Cookies  •  Rose-Shaped Apple Tarts  •  Loom Knitting  •  Wheat Sheaf Bread Loaf  •  Nana Banana's Red Roasted Potatoes   •  Sweater Pillow with Faux Mink Trim   •  Raspberry Bread Wreath  •  Getting a Perfect Cookie Cutter Cut
A heartfelt thanks to all of you for supporting my creative efforts last year.
I have so much more planned for 2016, including new columns, special features and fresh inspiration.
Happy New Year!
See you back here next week. ♥