H
ow often have you strolled your local mall and stopped to buy a piping hot, soft pretzels from that little blue and white pretzel shop?  Too many to count, right?
Well, I love pretzels and if you have a hard time resisting them too, consider making your own from scratch.

Pretzels are surprisingly easy to whip up at home in two stages I'll call making the dough and prepping the dough.  Here are the ingredients you'll need for both.
MAKING THE DOUGH
You'll only need a few ingredients including, 2-1/2 cups of all purpose flour, 1 teaspoon salt, 1 teaspoon sugar, 2-1/4 teaspoons instant yeast, and about 1 cup of warm water.
PREPPING THE DOUGH
2-tablespoons of baking soda, 1 cup of boiling water, course salt, 3-4 tablespoons unsalted, melted butter.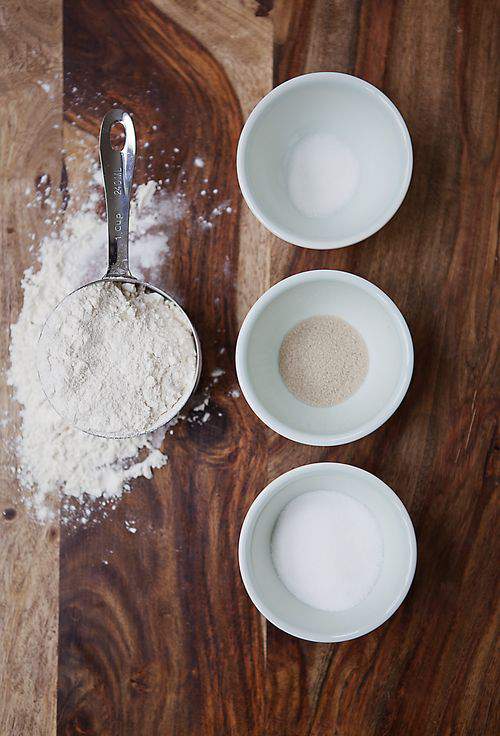 Mix all the ingredients together until everything is well-combined.
Knead the dough for about 5-6 minutes until it's nice and smooth.
Dust it with a bit of flour and then place it in a plastic bag and allow to rest for about 40 minutes.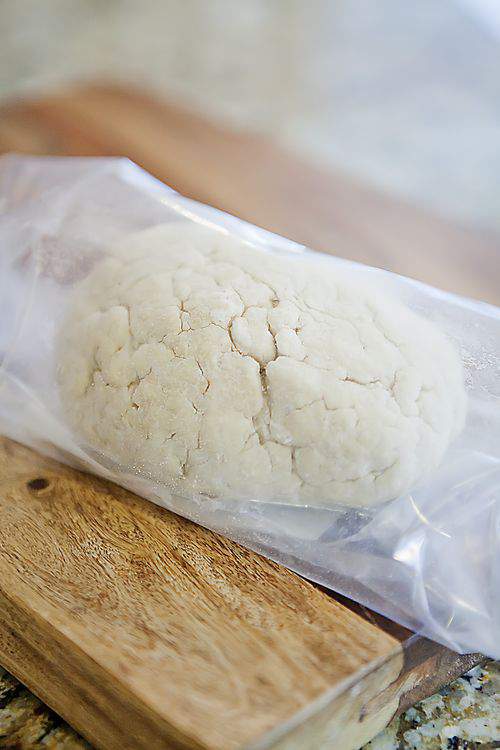 Cut the dough into sections.
You should be able to get about 8-equal pieces.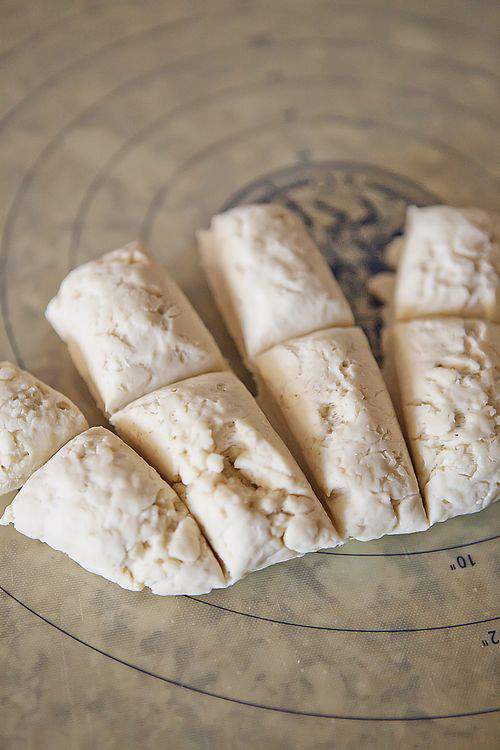 Roll each section until it forms a rope about 30-inches long.
Then, loop the rope dough into a pretzel shape.
I think there's a learning curve when it comes to looping a perfect pretzel shape.  My first shapes didn't come out perfectly but I'm sure with more practice, they'll look even better.
Set aside.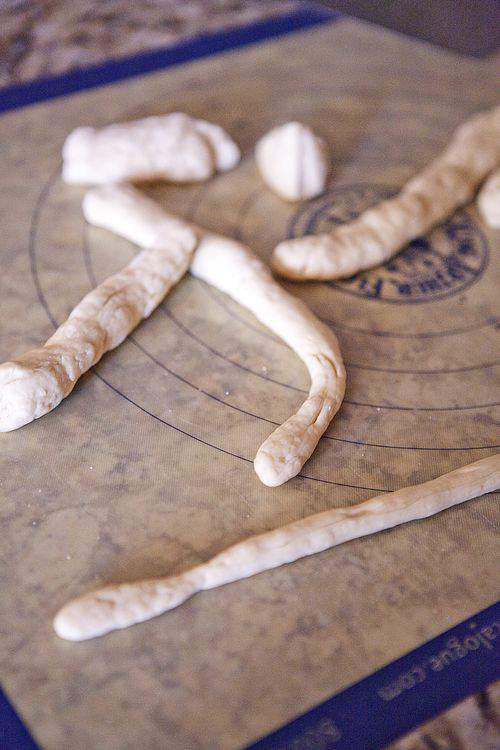 Combine boiling water and baking soda until the baking soda is dissolved.
Set the mixture aside to cool.  Pour soda water into flat dish.
You'll use this solution to soak your pretzels.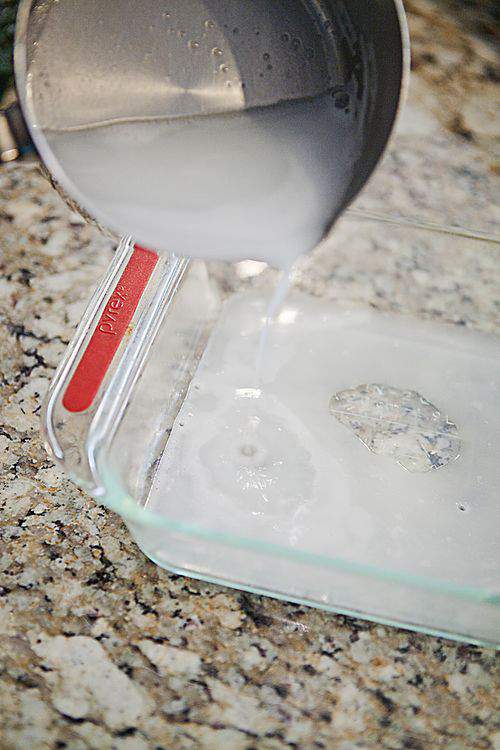 Preheat oven to 475 degrees.
Soak the pretzels in the soda water for a few minutes.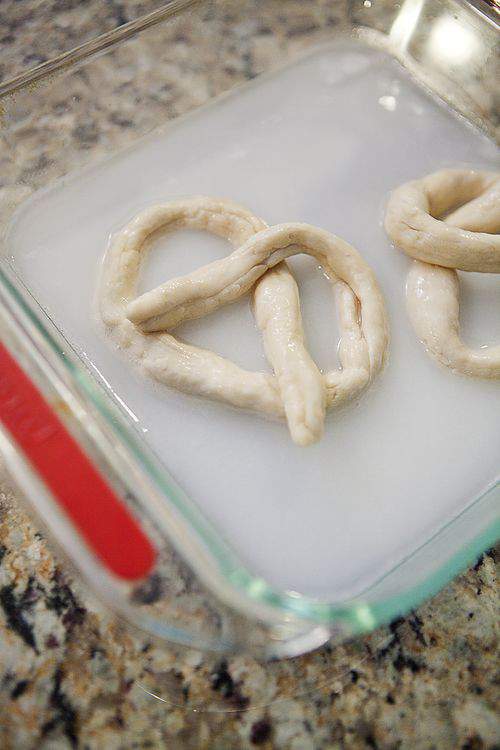 Then, place pretzels on a greased baking tray or parchment paper.
Allow the pretzels to rest for about 25 minutes before baking.
Bake for about 10 minutes or until golden brown.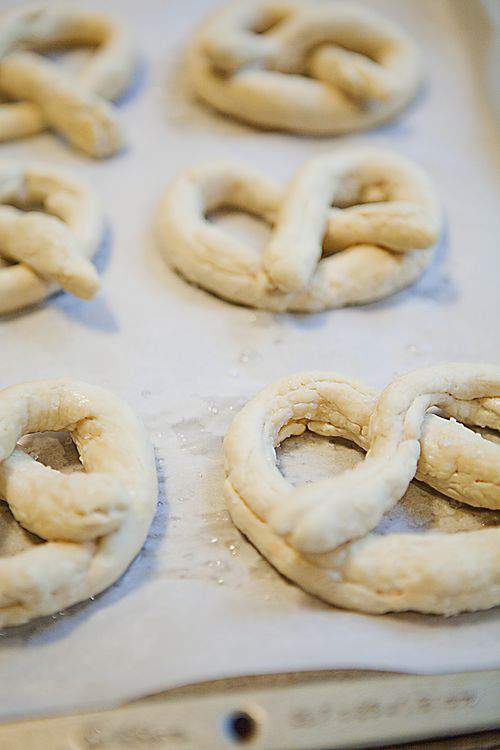 Remove the pretzels and use a pastry brush to apply melted butter over the top of the pretzel.
Sprinkle course salt for that finishing touch.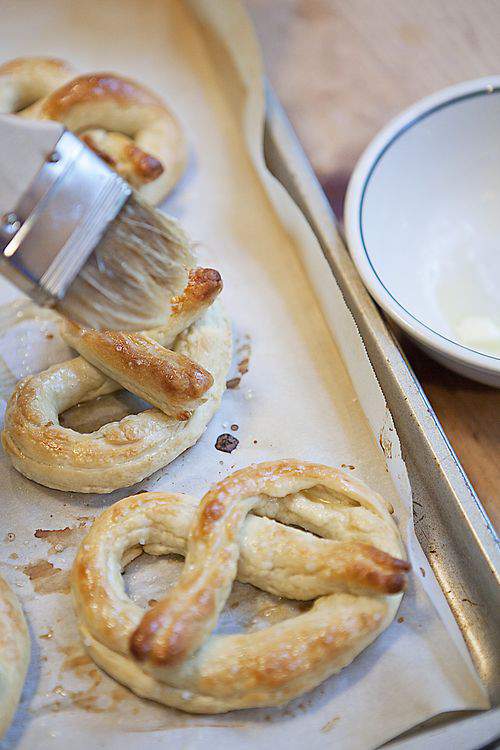 These make for a delicious snack and they're actually pretty fun to make.
You'll look at them and wonder why you never made them before.
Next time, you have a hankering for soft pretzels… consider making your own.
It'll save you a trip to the mall too.♥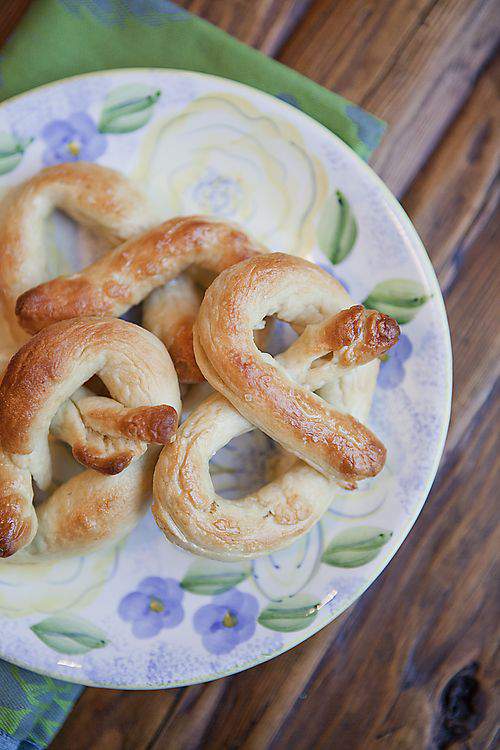 Thanks for stopping by.
See you back here next week.