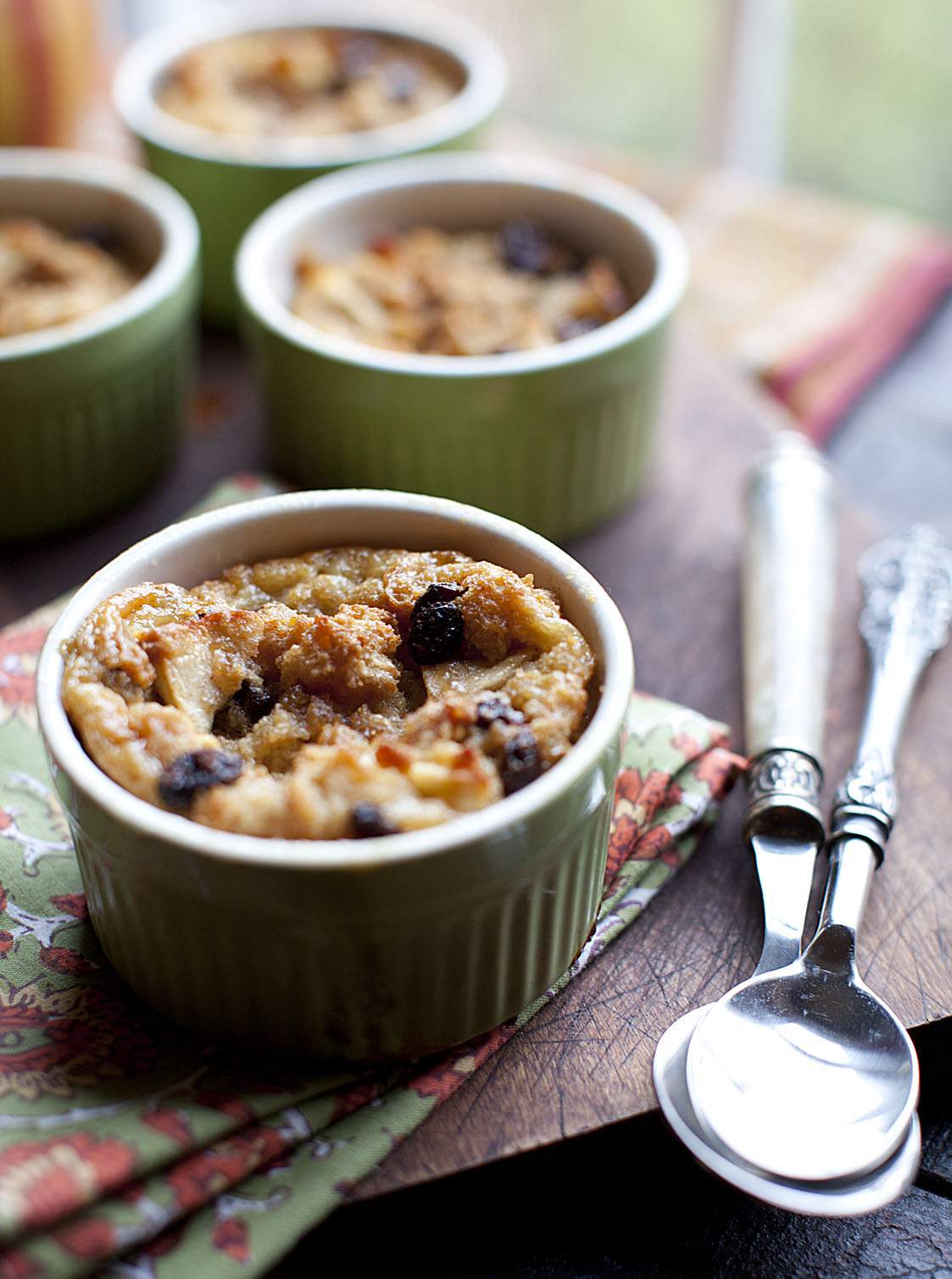 I
have a confession.  As much as I enjoy cooking and baking, my secret motivation for many of the dishes I whip up in the kitchen is directly connected to my efforts to become a much better food photographer.
OK, I'm a little obsessed with food photos, food props and food styling.
As I continue to try to make my own photos look more and more mouth-watering, my family and friends are the beneficiaries of my tasty aspirations and with this post… so are you.

This latest photo practice comes in the form of Rum Raisin Bread Pudding that has a sweet and slightly tangy taste I think you'll really enjoy.
Here's what you'll need for this recipe which was slightly adapted from a Williams Sonoma version.
1/2-cup golden raisins, 1/4-cup rum or brandy, 4-cups of day-old bread cubes, 1/2-cup sugar, 1/3 cup of unsalted butter (melted and cooled), 3-eggs, 1-1/2 cups of milk, 1-1/2 teaspoons vanilla extract, 1/2 teaspoon ground cinnamon, 1 tart apple, cored and cubed.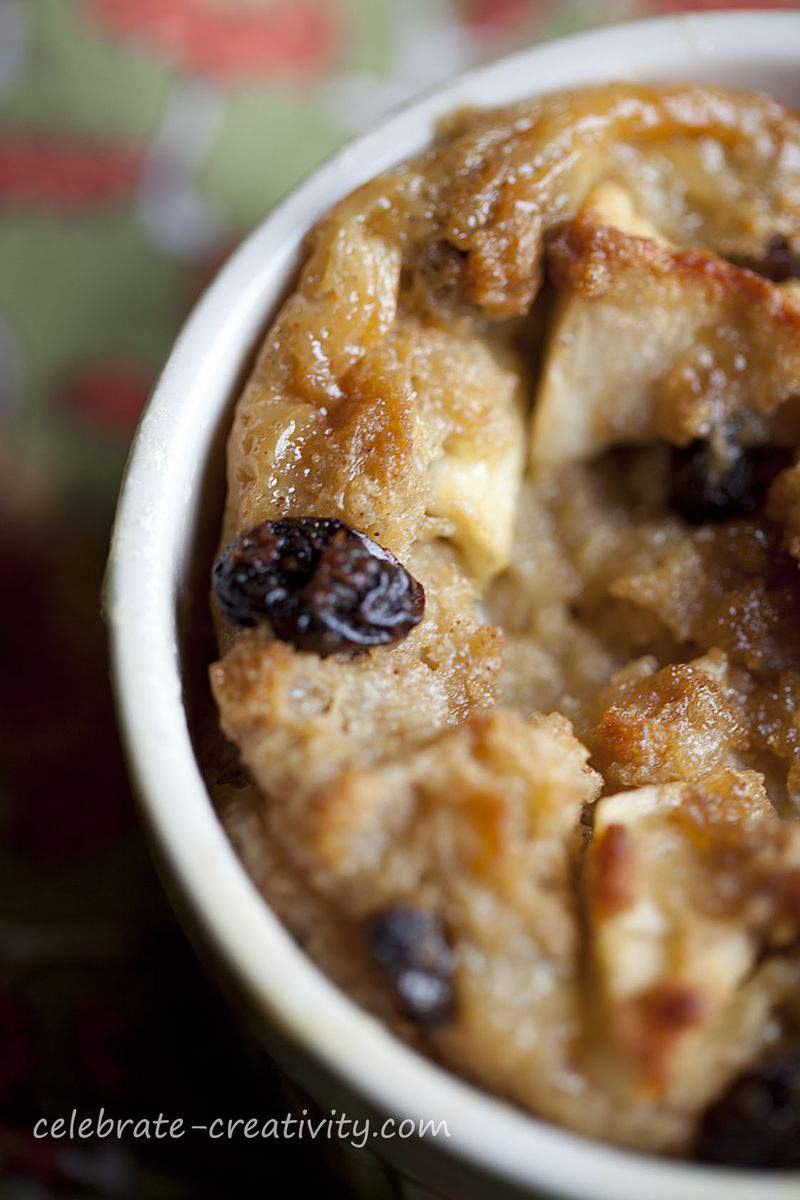 First thing you'll want to do is to soak those golden raisins in the rum. Combine the raisins and rum and allow them to stand for about 45-minutes.
Preheat the oven to 325-degrees and lightly grease the ramekins with melted butter.
Bake the bread cubes on a baking sheet for about 10-minutes or until they are lightly toasted.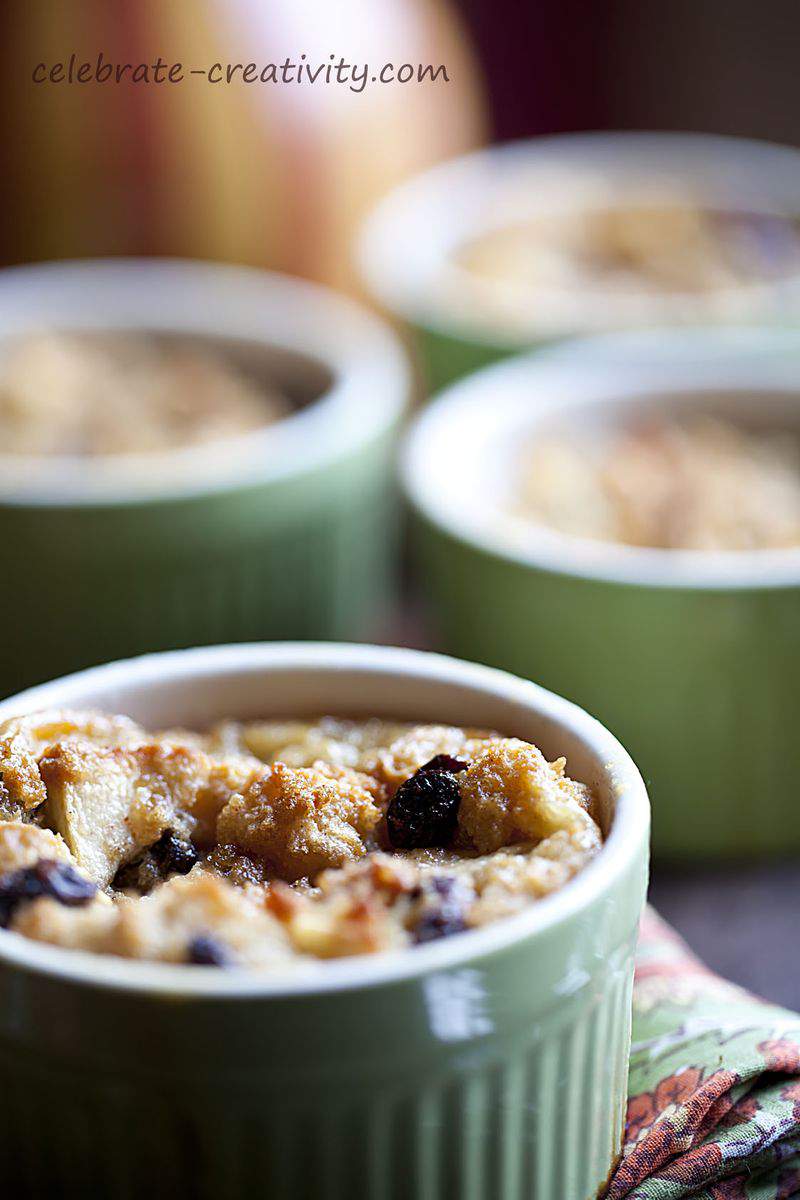 Beat the sugar, butter, eggs, milk, vanilla and lemon extract together until well-blended.
Stir in the bread cubes, apple and raisins and rum.
Allow mixture to sit for about 5-6 minutes to allow the bread cubes to soak up the liquid ingredients.
Stir again to make sure everything is thoroughly combined.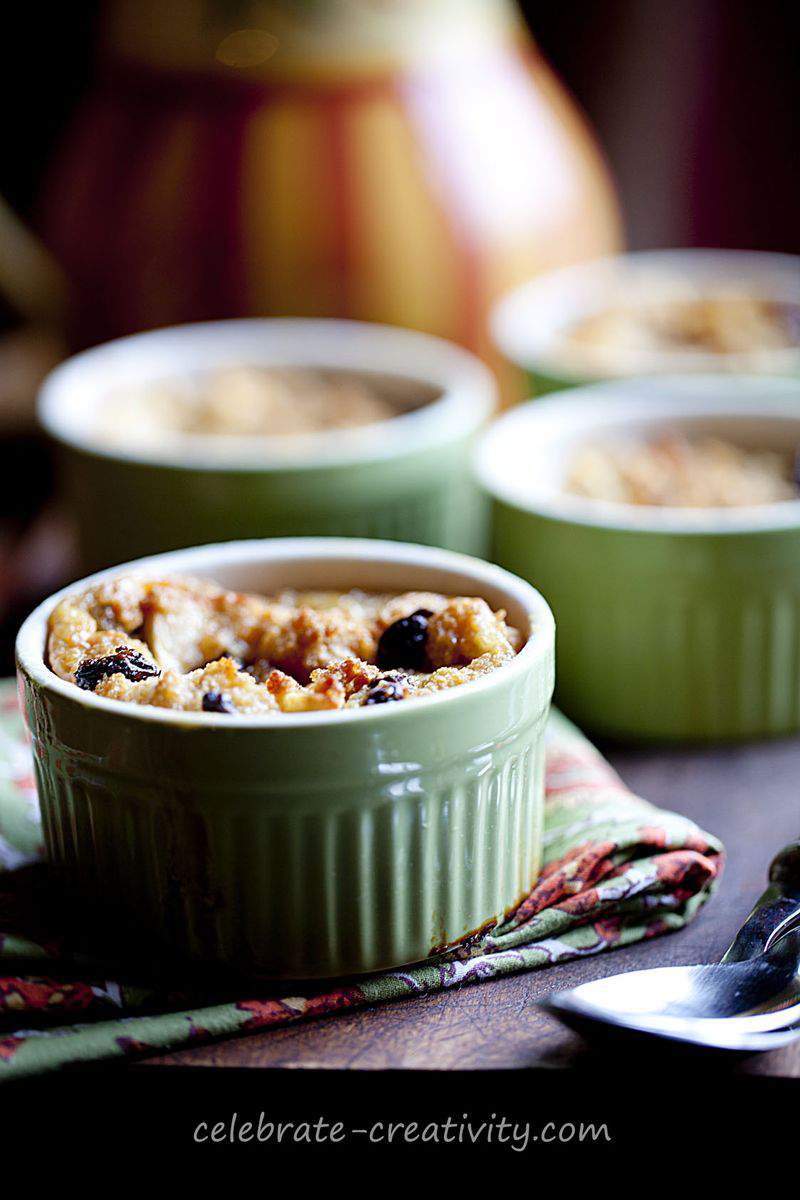 Spoon the rum bread pudding mixture into the ramekins and bake for about 30-40 minutes.
You could also pour the mixture into an 8-inch baking dish and baked for 50-60 minutes.
Whether served from baking dish or ramekins, this dish is equally tasty and will serve 4-6.
Photography practice never tasted so good. ♥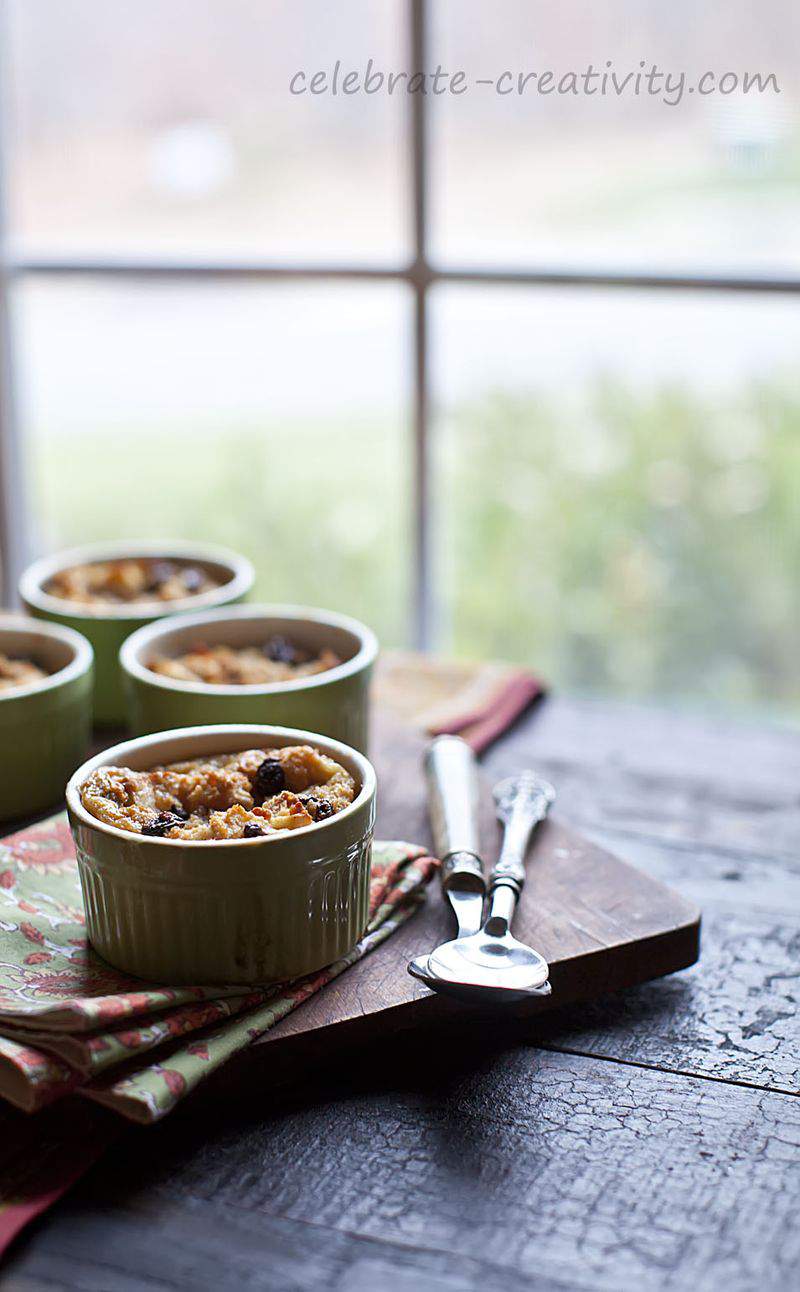 Thanks for stopping by.
See you back here next time.