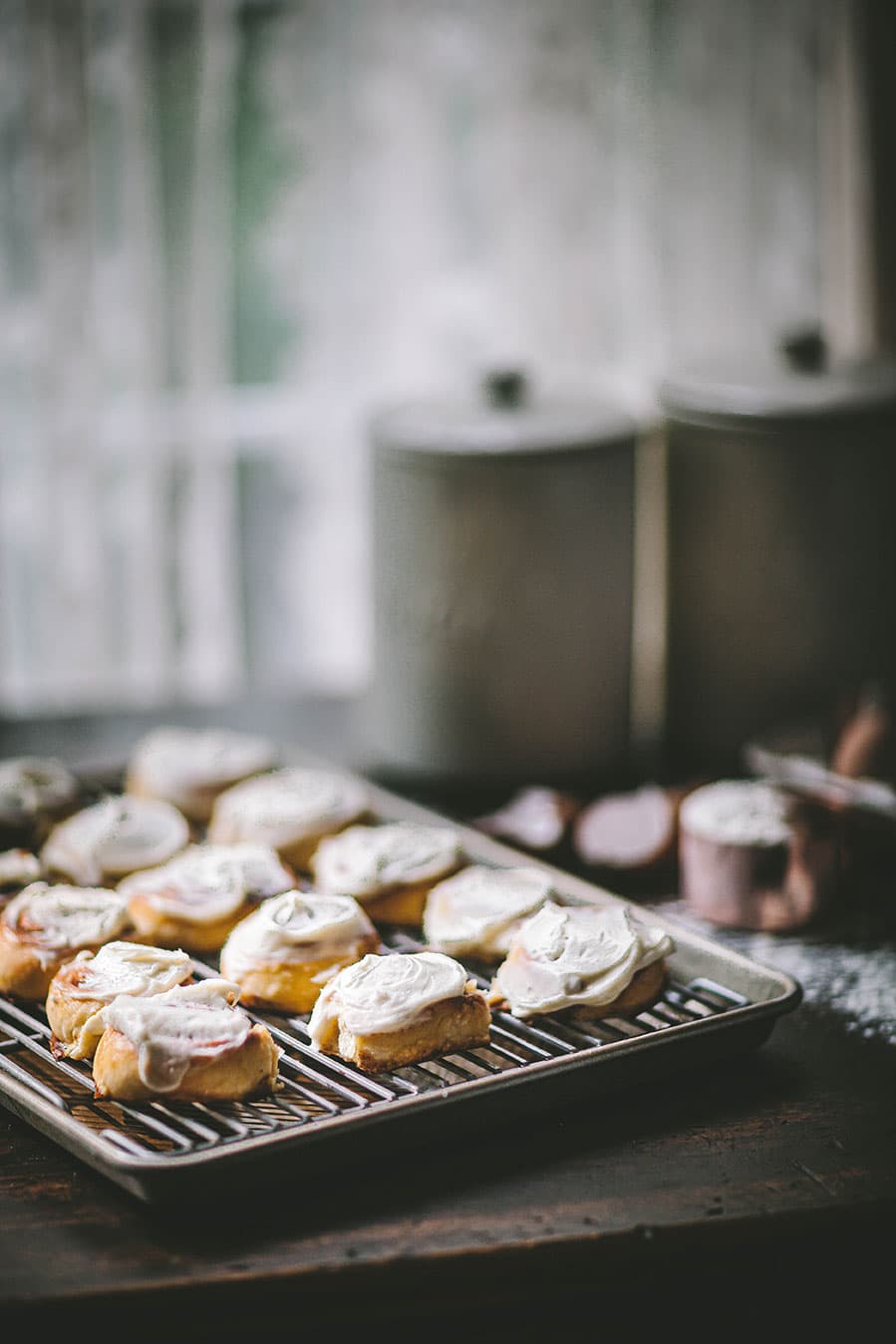 I'm really excited about today's post and not just because I think you'll love this recipe for Orange-Infused Cinnamon Rolls.
These creamy frosting-topped pastries are also at the heart of a new video project I have been working on for the last three days.
The video is coming up below in this post.
But first, let me give you a little backstory.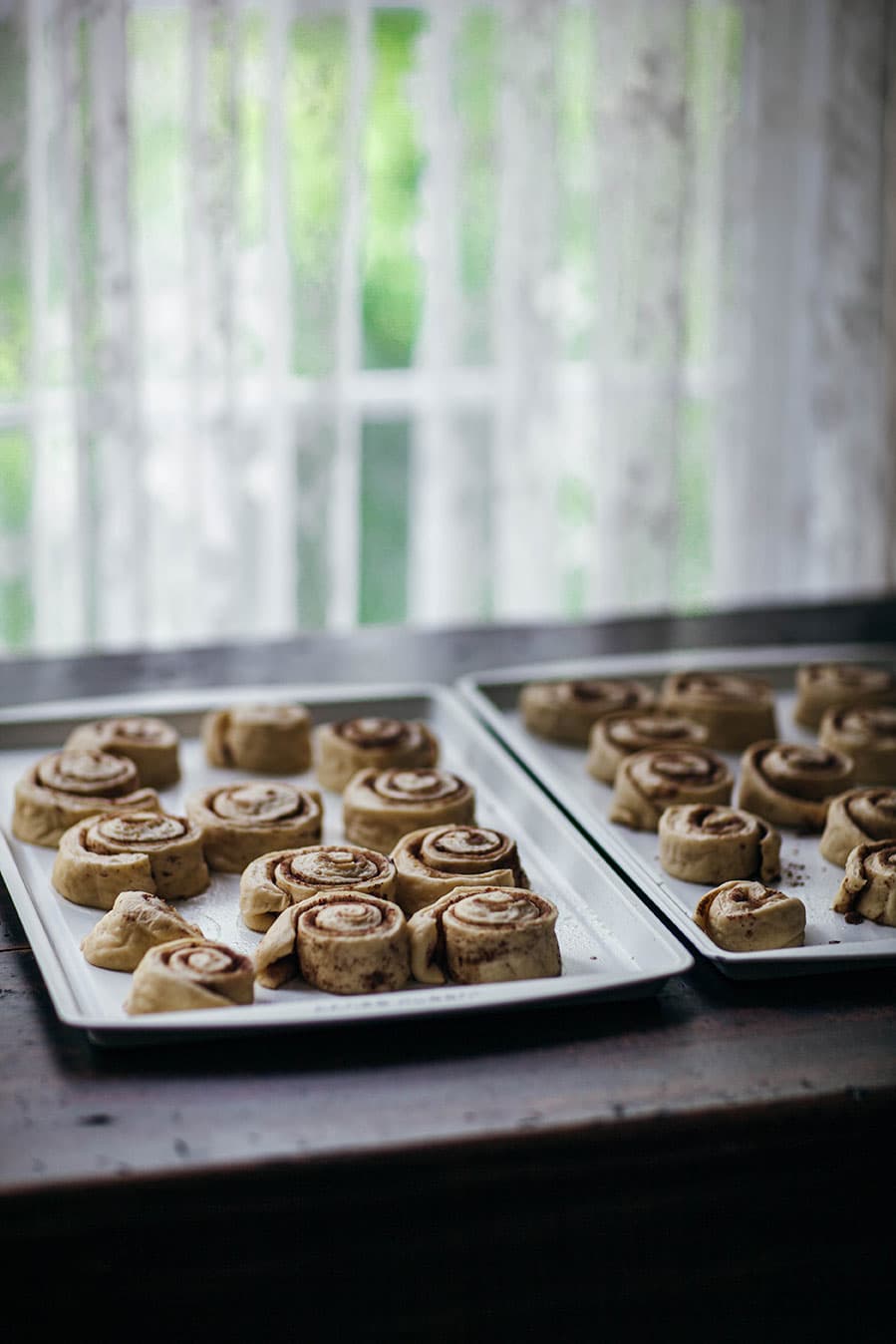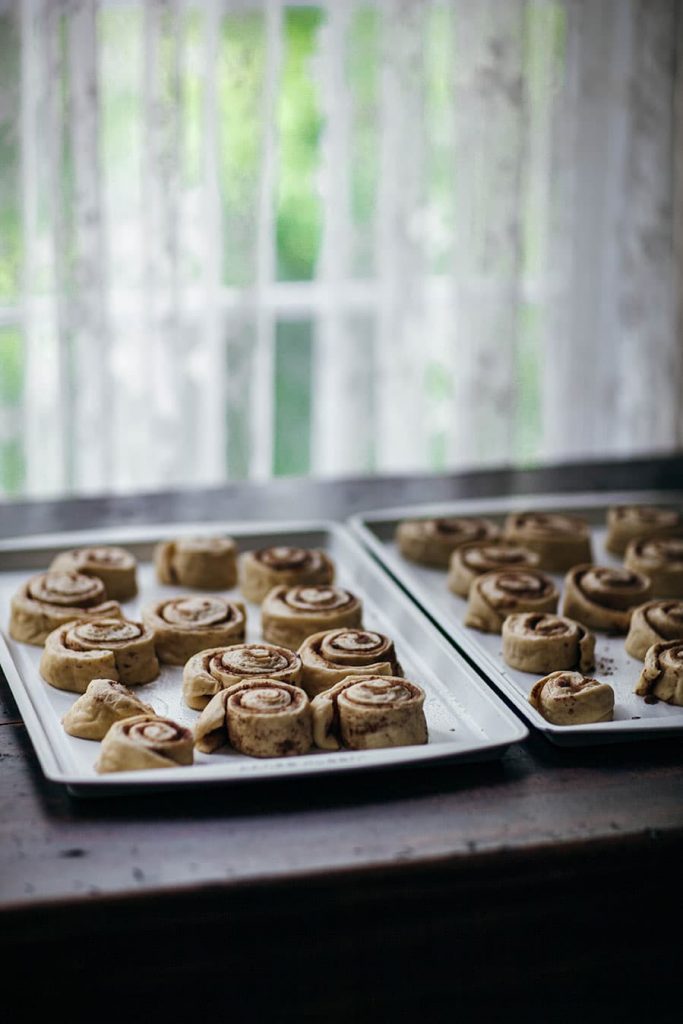 Until now, all the food videos I've created have been shot and edited on my IPhone.
Hey, nothing wrong with that… but I've been eager to branch out into a more cinematic approach to capturing food in motion.
There is a particular mood, look and sensibility that especially appeals to me and I could never seem to get that aesthetic with my smart phone.
Over the weekend, I decided to make my first video using my DSLR camera (I've never used the video feature before) and I also used a professional editing program to pull it together.
I'm really happy with the way the video came turned out.
I think my orange-infused cinnamon rolls have never looked so good than they do in this video below (or click HERE to see it).
Note: Be sure to hit the lower right corner icon to expand the video below to full screen mode.
So, what do you think?
Actually, this started out as just a "practice" video so that I could learn how to use a new editing program.
But I liked it so much, I couldn't resist sharing it.
With this first DSLR video now under my belt, I'm looking forward to creating more cinematic videos featuring food, gardening, crafts and lots of other topics that interest me.
Stay tuned.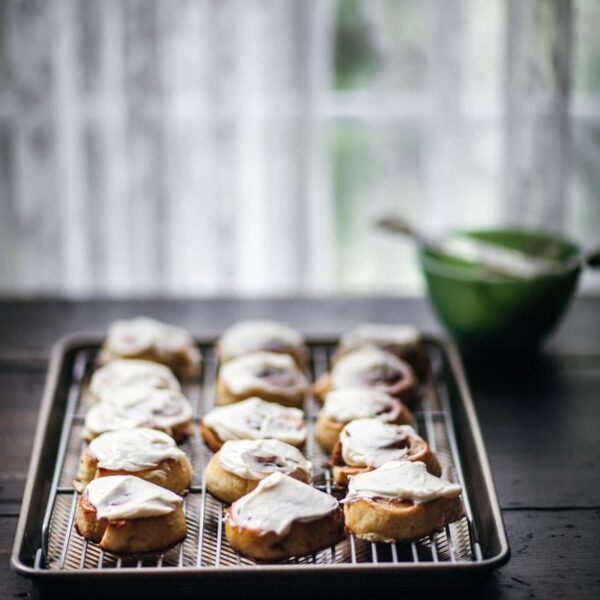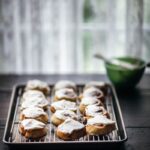 Orange-Infused Cinnamon Rolls
Ingredients
FOR THE DOUGH
2-1/4 teaspoon dry active yeast
3/4 cup warm milk
1/4 cup granulated sugar
4 large eggs
4-1/2 cup all-purpose flour
1-1/2 teaspoon kosher salt
6 tablespoons unsalted butter
1 egg for the egg wash
FOR THE FILLING
4 tablespoons unsalted butter
2/3 cup light brown sugar (firmly packed)
2 teaspoons ground cinnamon
1 zest from one large orange
FROSTING
8 ounces cream cheese
1/2 cup butter (softened)
4 cups confectioner's sugar
2 teaspoons vanilla
Instructions
FOR THE DOUGH
Dissolve the yeast in a bowl of warm milk (110-degrees), until foamy.

In a stand mixer (fitted with a dough hook), add the yeast, granulated sugar, eggs, butter and flour and salt.

Mix well until a ball forms. Place dough in a lightly greased bowl and cover. Allow dough to rest and rise for 2 hours.

Turn dough onto a lightly floured work surface.

Punch the dough down and divide in half. Set half aside.

Roll dough into about 9" X 14" rectangle.

Spread 2 tablespoons of butter over the rolled out dough.

Sprinkle and then spread half of the brown sugar, zest mixture over the dough.

Start on long edge of dough and gently roll the dough to create a log.

Gently slice log into 1-inch rolls. Place on a parchment-paper lined tray. Cover and allow to rest and rise for 1 hour. Rolls will nearly double in size.

Repeat steps with second half of dough.

Brush rolls with egg wash.

Bake for 20-25 minutes until golden brown.

Spread frosting while rolls are still warm.
FOR THE FILLING
Mix the brown sugar, cinnamon, oranges zest until well blended.
FOR THE FROSTING
Beat the cream cheese and butter until soft and fluffy.

Add confectioner's sugar and incorporate well. Add vanilla. Beat until creamy.

Spread onto cooled rolls.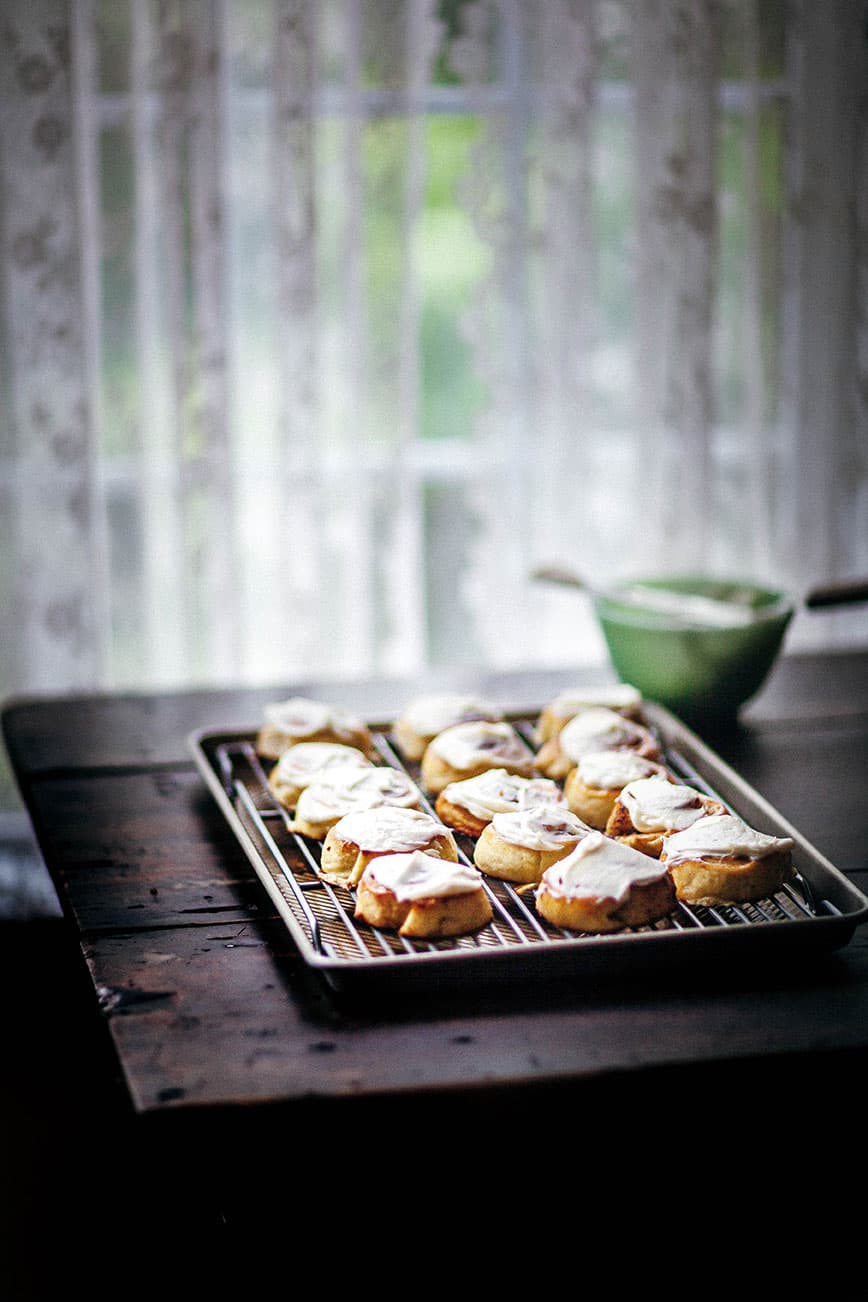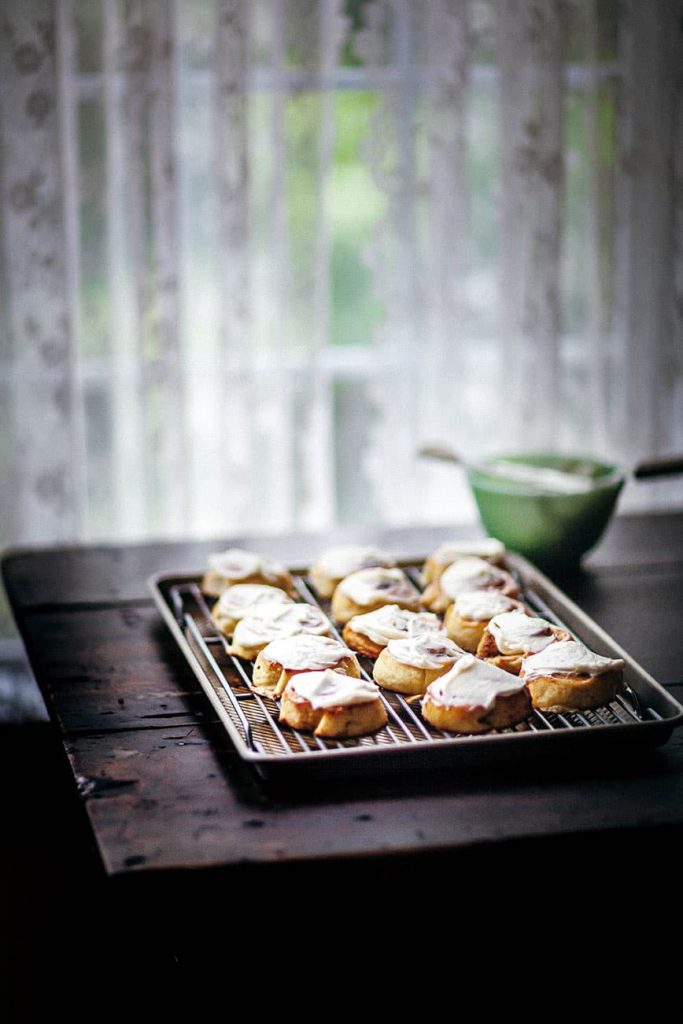 Thanks so much for stopping by.
I hope you enjoyed the video as much as I enjoyed creating it.
See you back here next time.♥