W
elcome to Day 19 of my 22-day COUNTDOWN TO CHRISTMAS HOLIDAY SERIES which has flown by faster than I thought it would.
Stay tuned because I still have some great features to share in this series including these bite-size, homemade caramel treats that you'll enjoy making and gifting this season.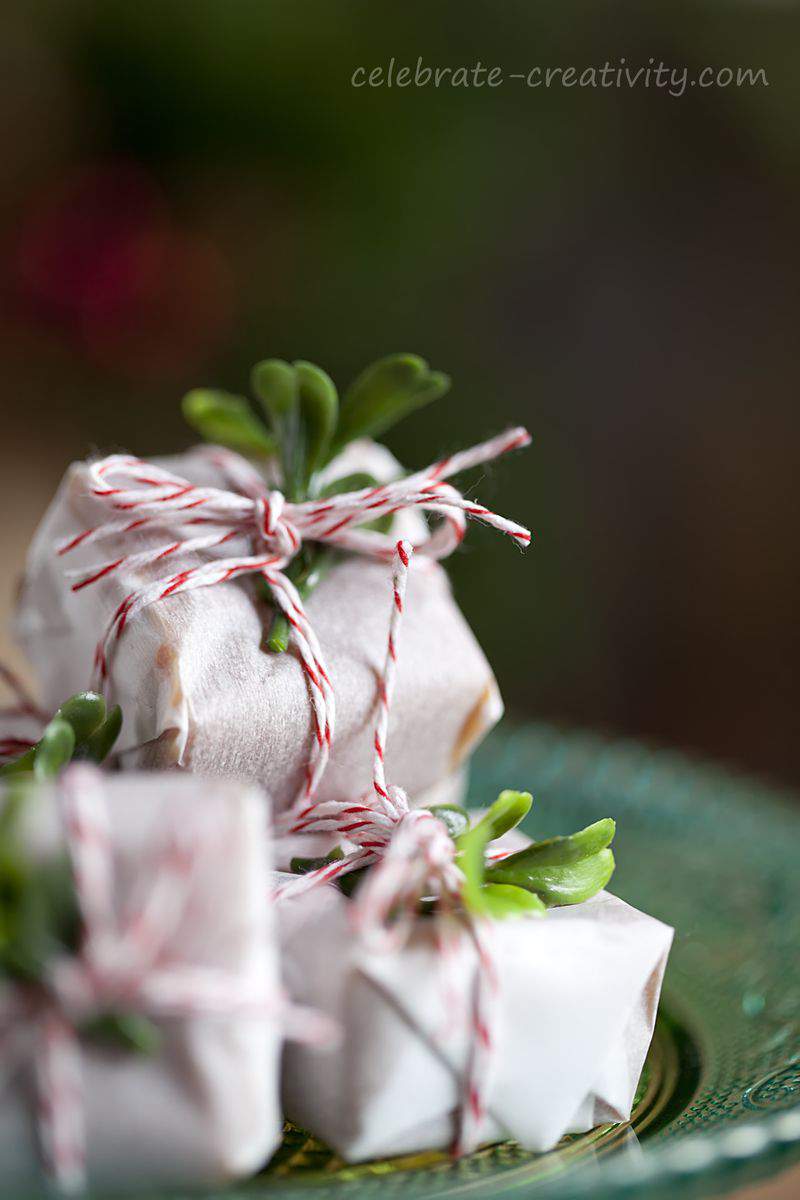 This is such a simple, small goodie that packs a super big punch.
Caramel bites may not be the first thing you think about making yourself but it's so easy and they wrap up so nicely it's worth giving it a try at home.
You'll need 2 cups of granulated sugar, 1 cup of brown sugar, 1 cup of butter, 1 cup of milk, 1 cup of whipping cream, 1 cup light corn syrup and 1 teaspoon of vanilla.
Cook all ingredients (except the vanilla) over medium heat.  Stir occasionally.  It will take about 20-minutes until everything is melted and comes to a boil.
Continue to cook for another 25 minutes until the thermometer reaches 244-degrees F.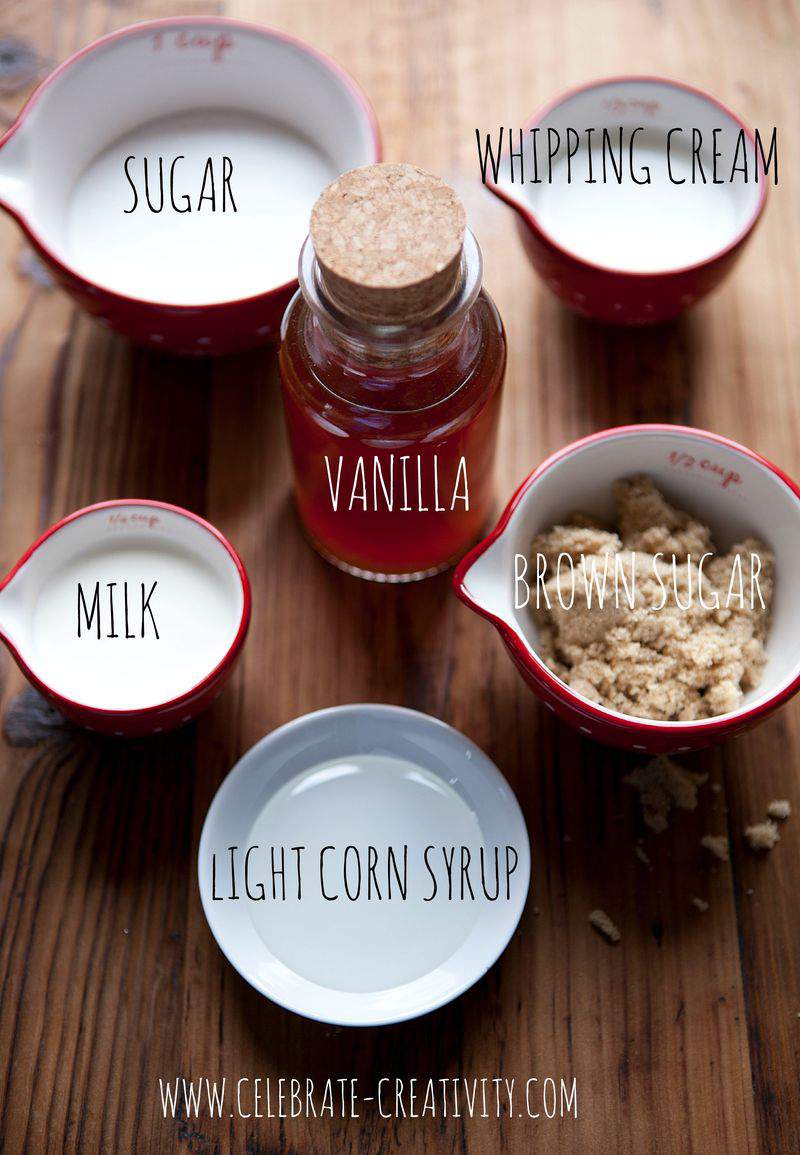 Remove the mixture from the heat and add the vanilla.
I poured everything into a measuring cup to make it easier to get into the ice cube trays.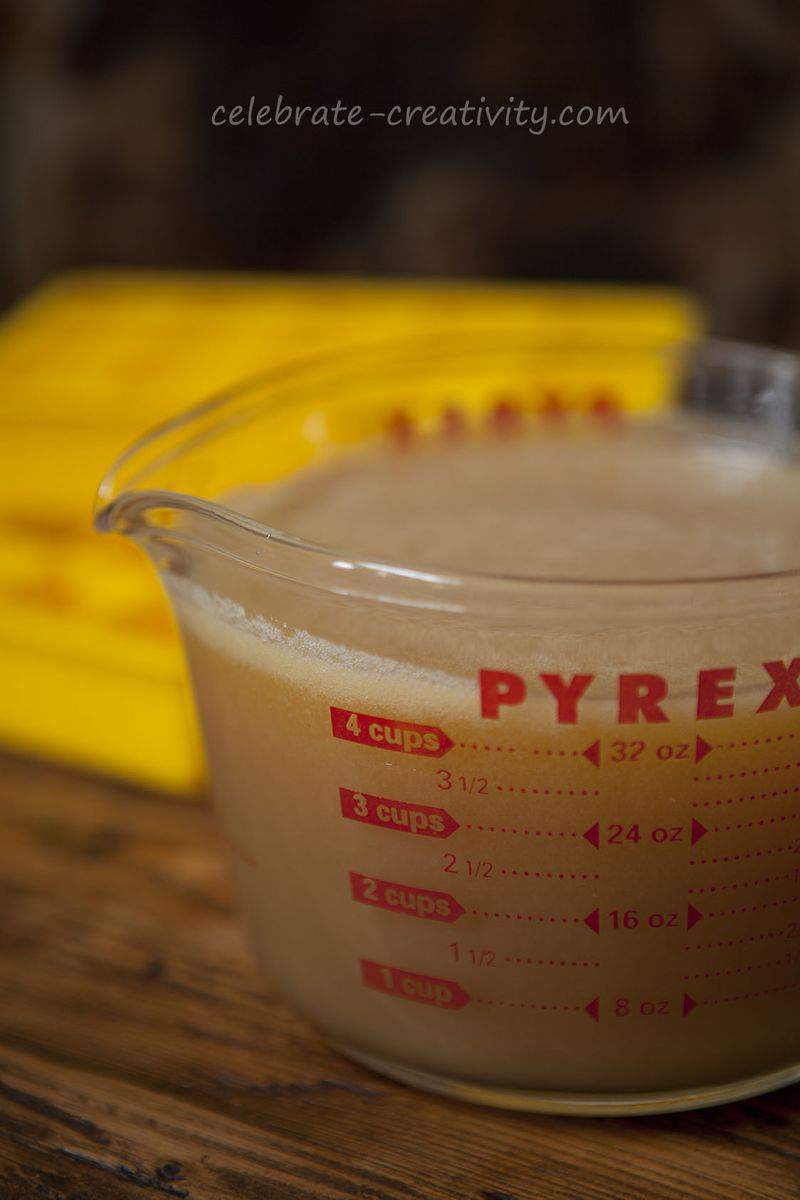 You could set this caramel in a square, glass baking dish or use silicone ice cube trays as I did.
Spray the cube trays with baking spray and pour mixture into the tray.
Cut pieces of parchment paper and wrap the individual squares just like a gift package.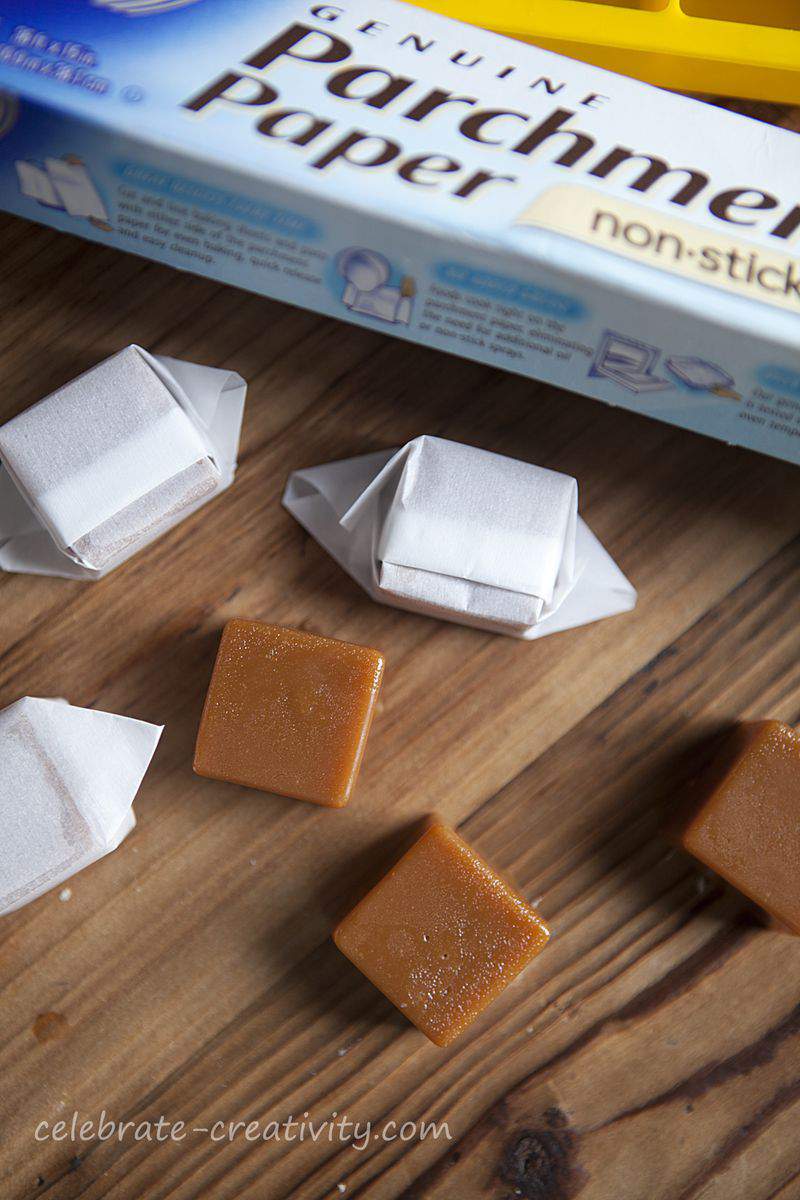 Use Baker's twine to tie the caramel package.
Because the twine is so thin, I doubled it for a more substantial look.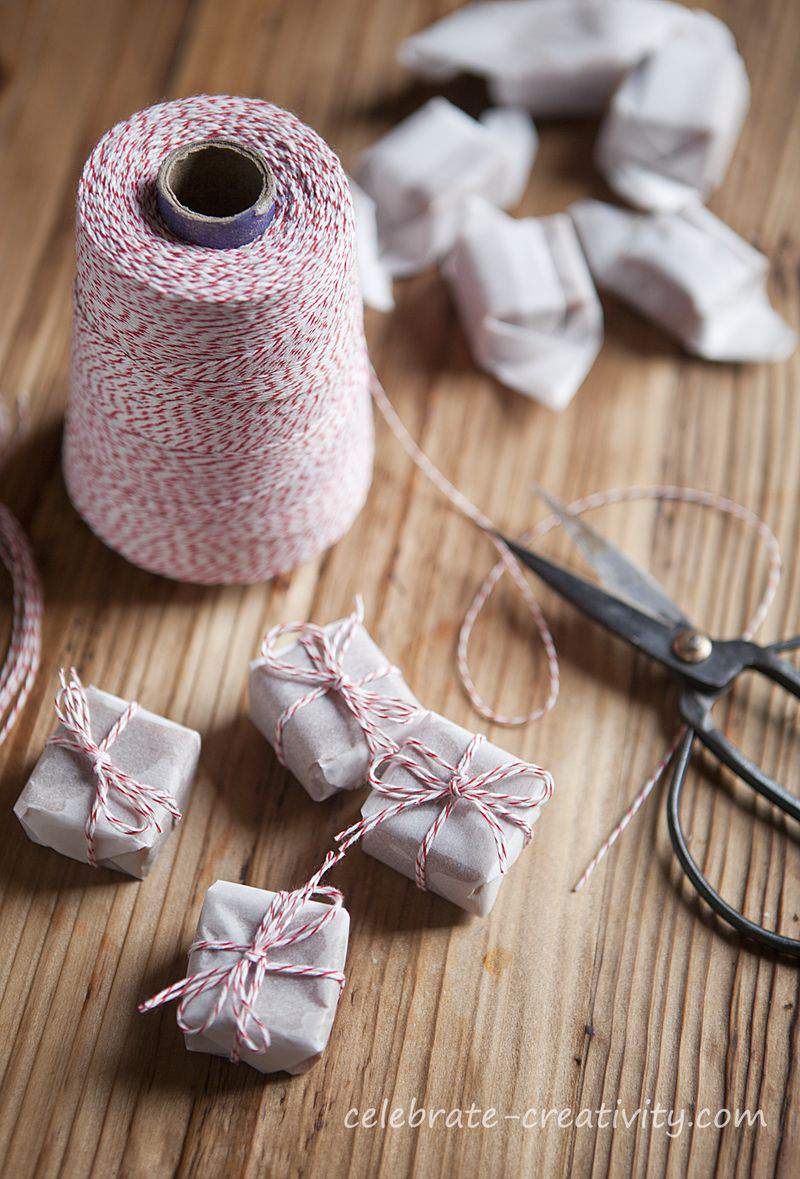 Add a small sprig of artificial pine or green floral to finish off your presentation.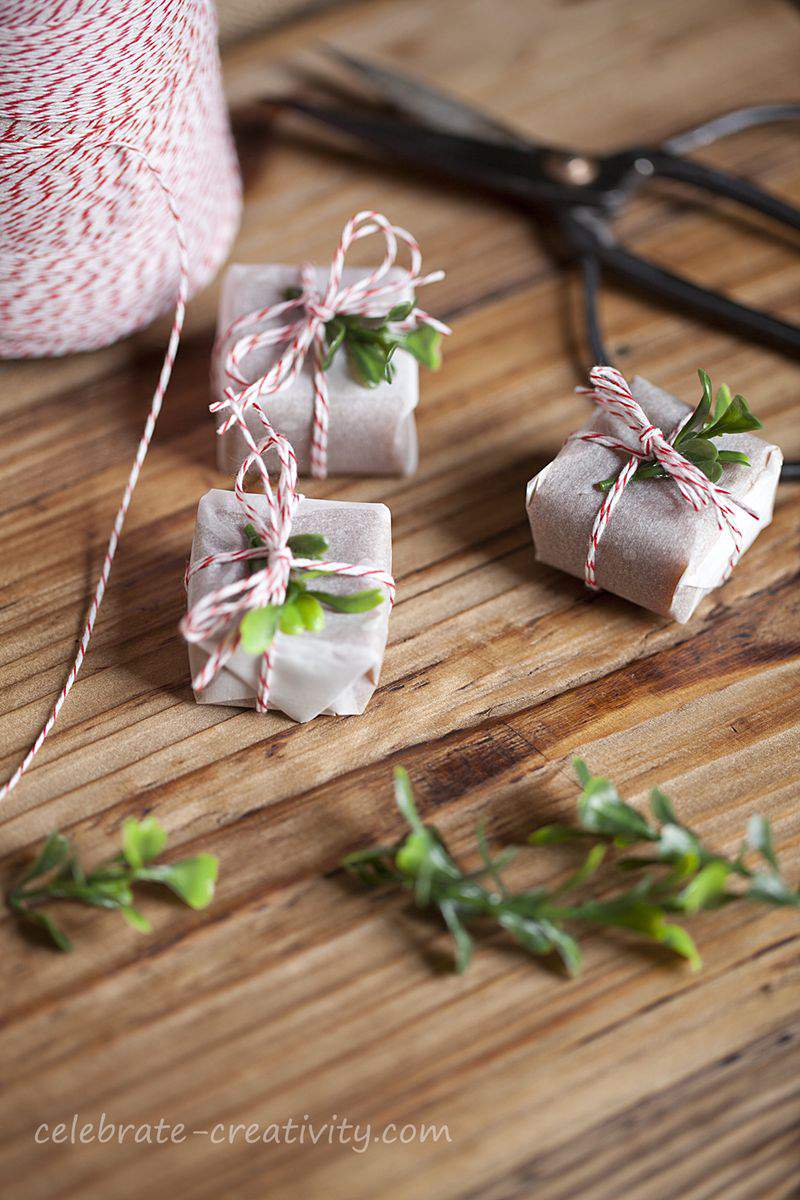 So pretty, right?
You can gift these homemade caramel treats individually or stack them on a pretty platter on a dessert table for guests.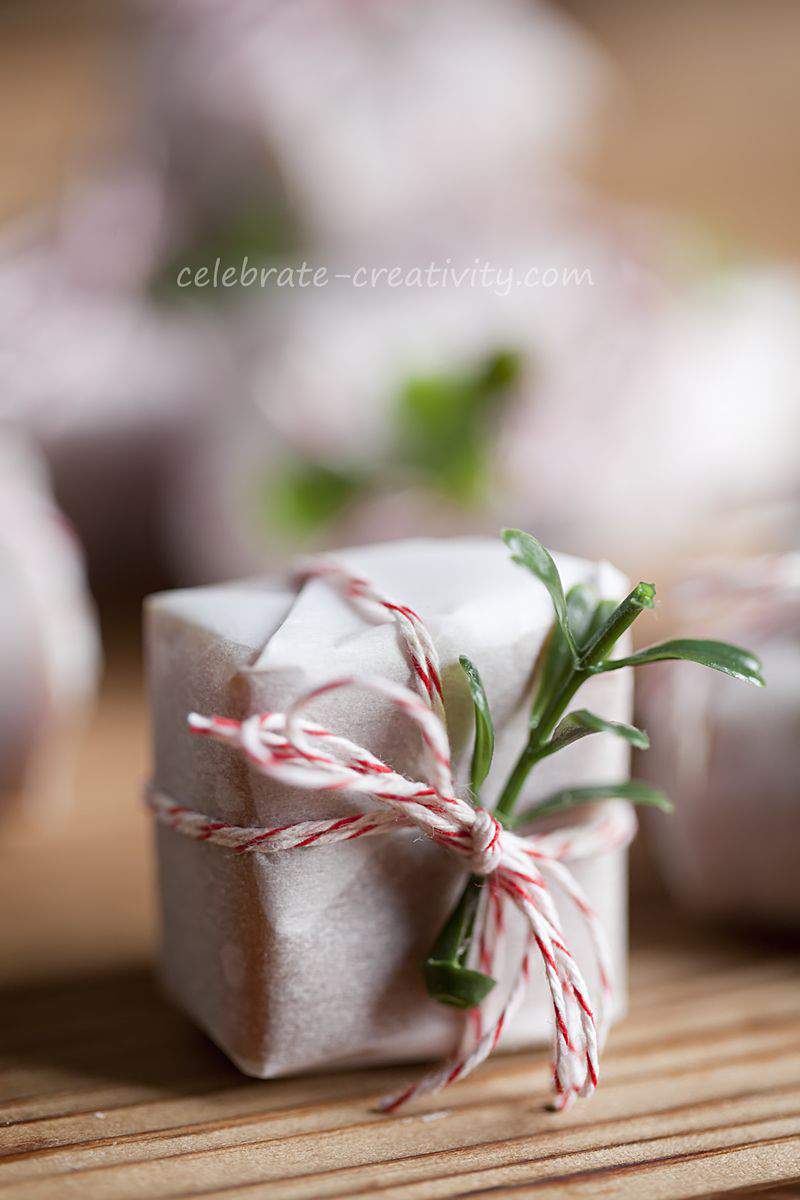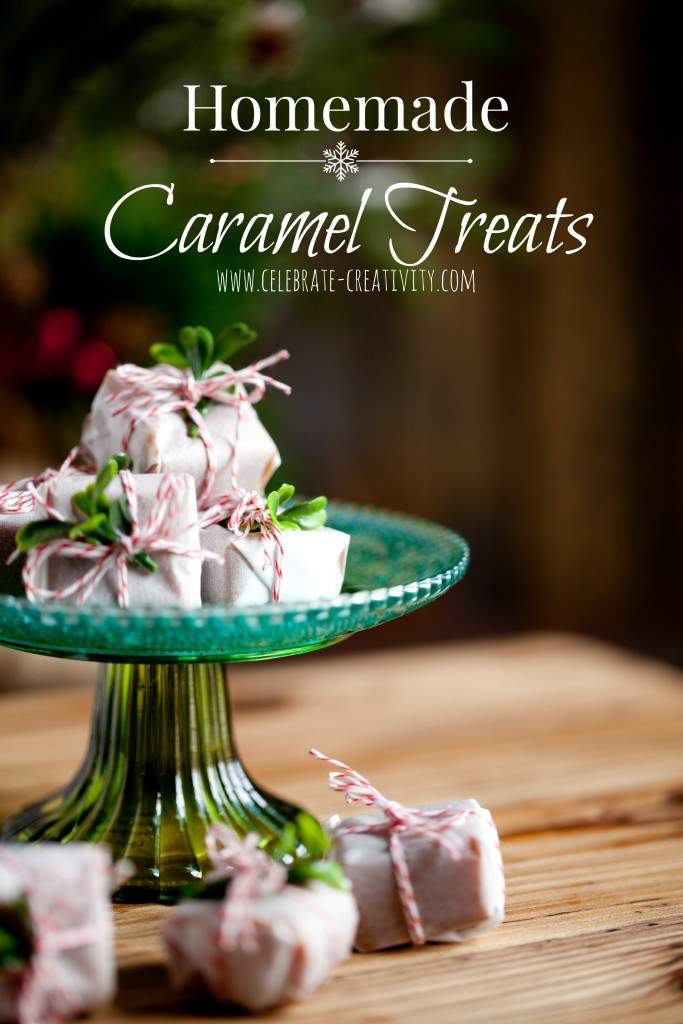 See you right back here tomorrow for Day 20 of my
COUNTDOWN TO CHRISTMAS HOLIDAY SERIES. ♥
In cased you missed any ideas in this blog series, here's a look at:
Day 1|Day 2|Day 3|Day 4|Day 5|Day 6|Day 7|Day 8|Day 9|Day10
Day 11|Day 12|Day 13|Day 14|Day 15|Day 16|Day 17|Day 18