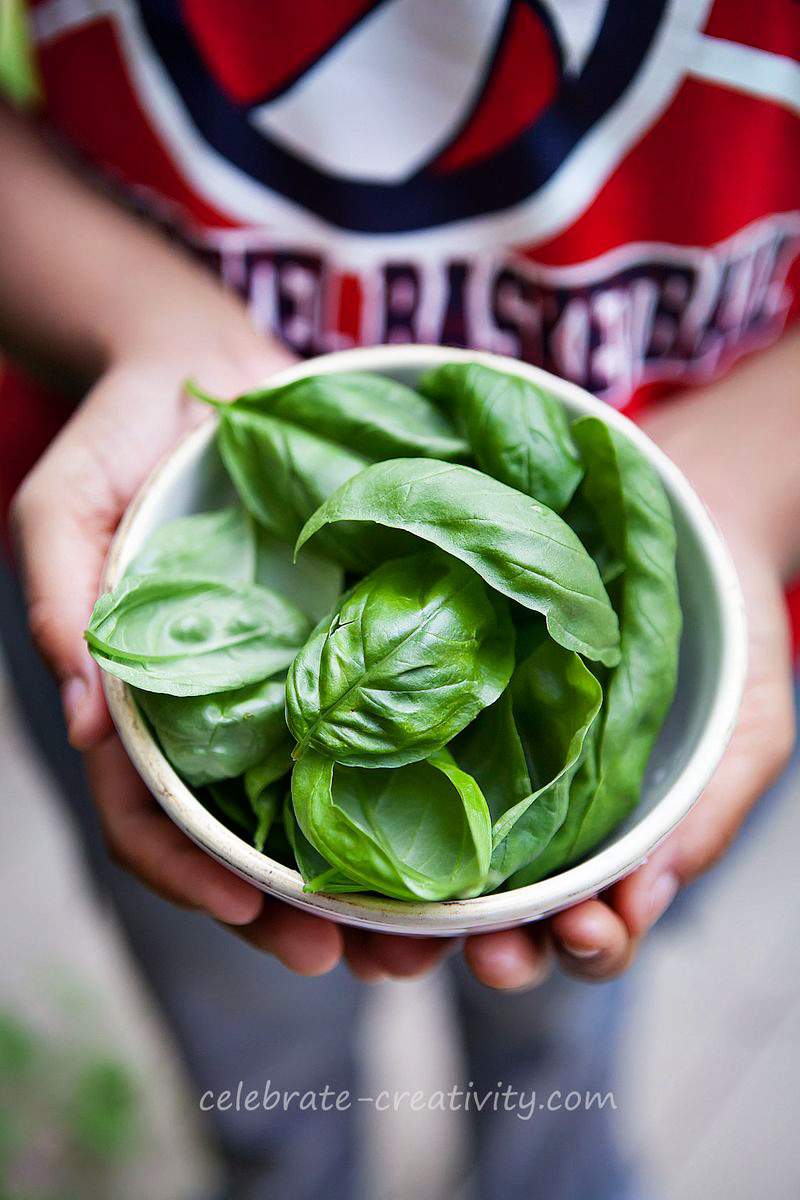 It may be a tad early in the season but herb gardeners may be already seeing the "fruits" of their labor appear in their small garden pots.
My various herbs are looking pretty good right now and I've been able to pick a mini harvest from a few select plants which makes making pesto from homegrown Basil, oh-so easy.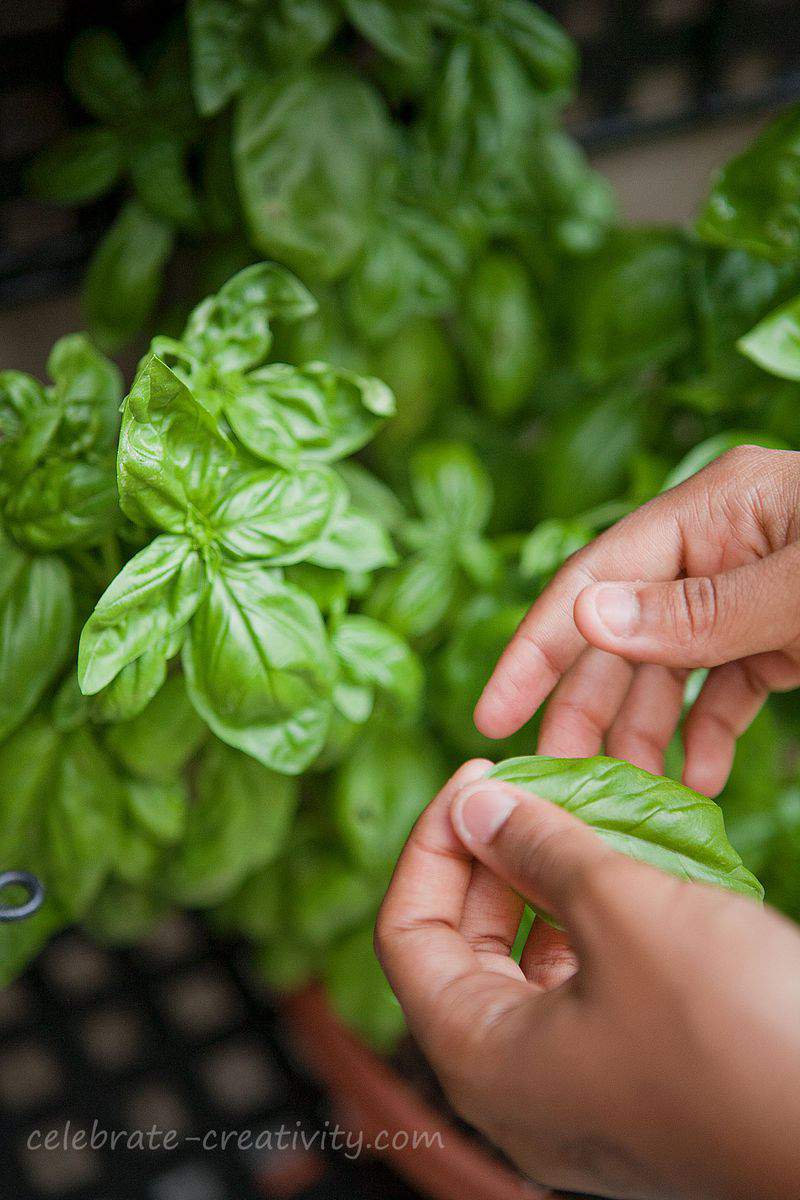 I'm partial to growing Basil because I love how large and plump their leaves grow.
You'll need Basil and Parsley for this Pesto recipe.
The recipe I'm sharing with you today is courtesy Nana Banana (my mom) who guided me through my first-ever batch of Pesto a few years ago and I've been making it often ever since.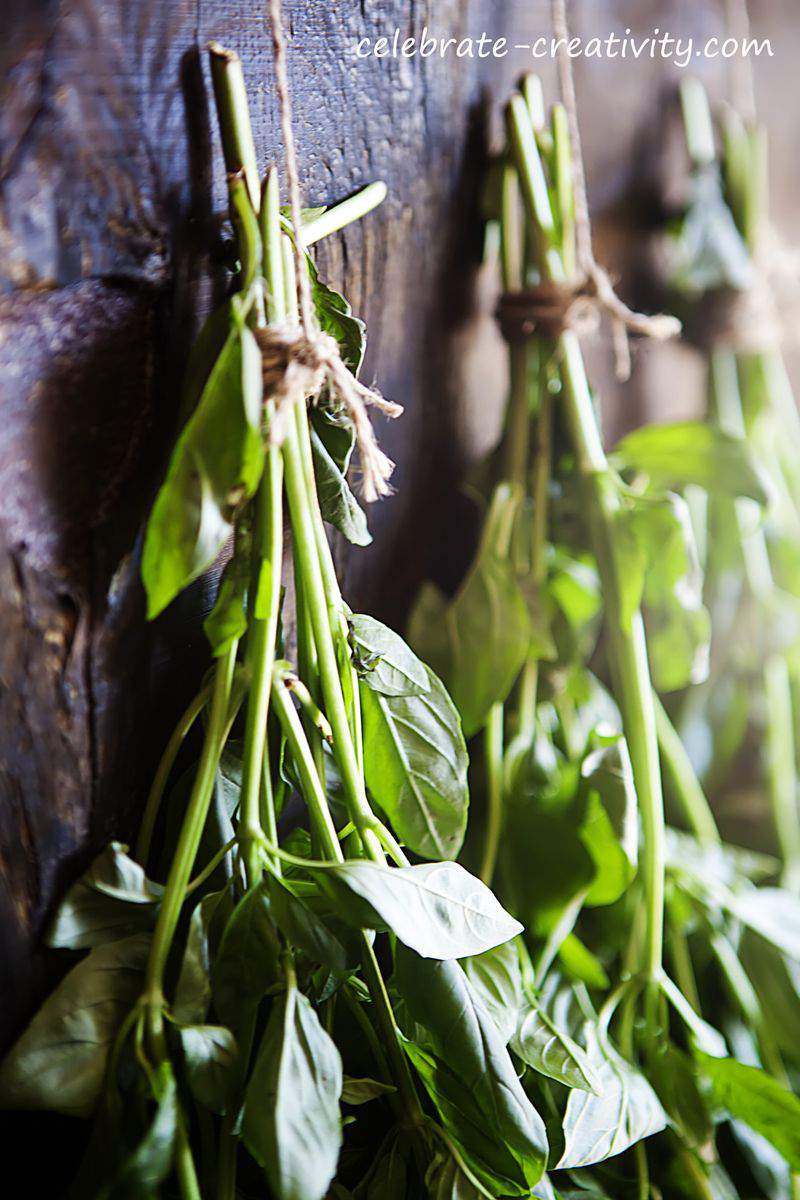 Pick and wash your Basil leaves and Parsley. Pat dry.
You'll need 16 large Basil leaves for this recipe along with at least 2 springs of Parsley.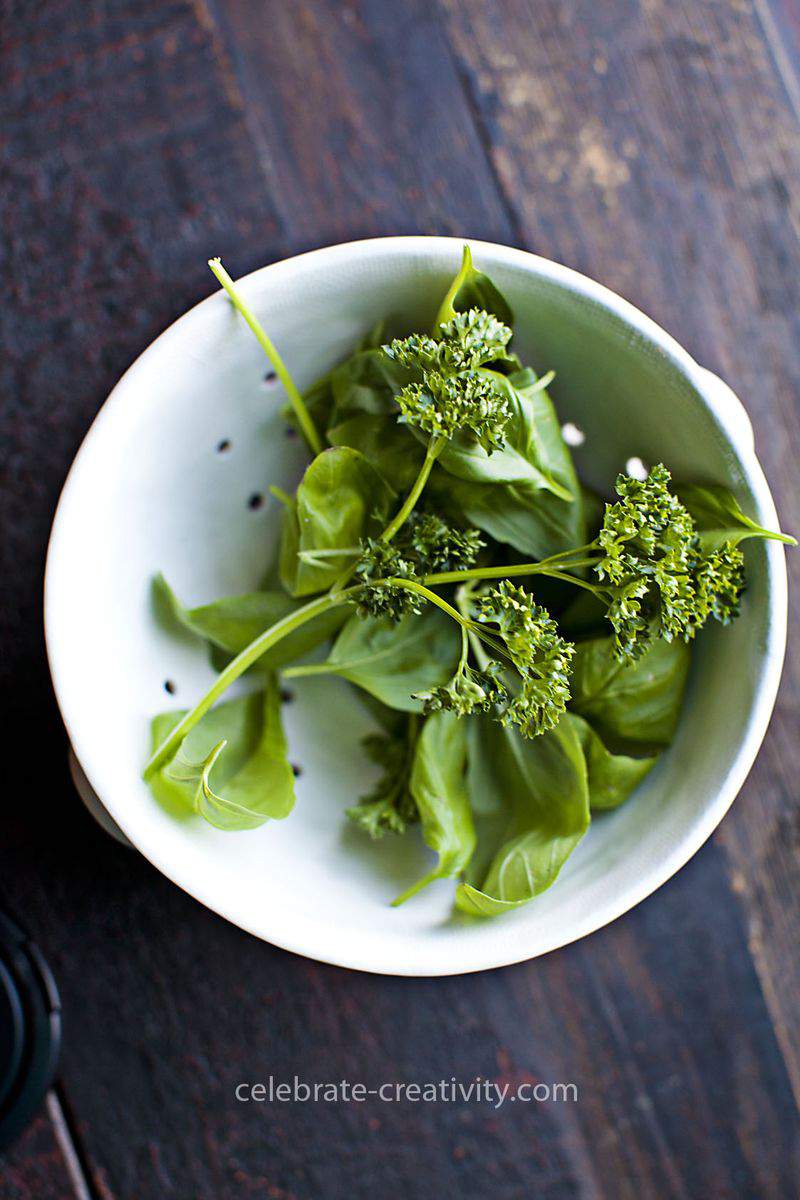 Here's a quick look at a few of the other ingredients you'll need.
1 garlic cloves (more if you like for taste.
6 tablespoons Parmesan cheese, ½ teaspoon salt and ½ cup olive oil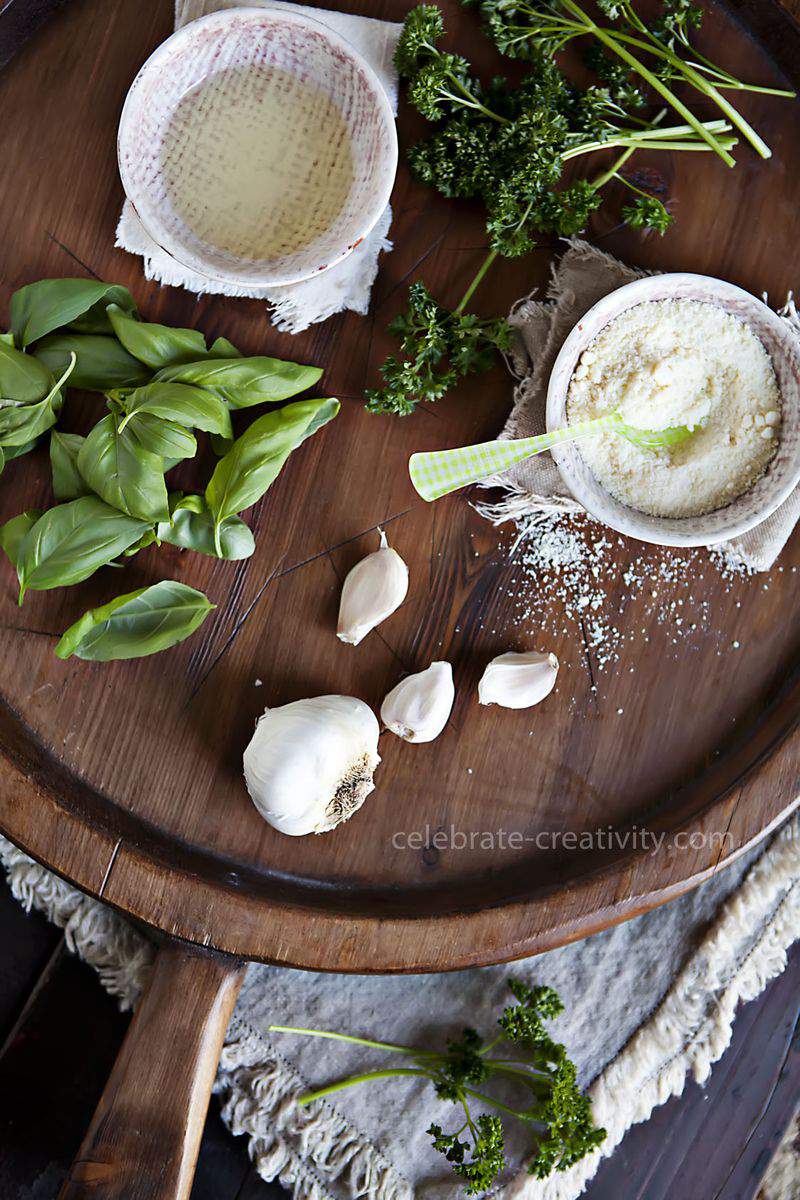 Chop garlic, parsley and basil leaves on a cutting board.
Place in blender along with Parmesan cheese.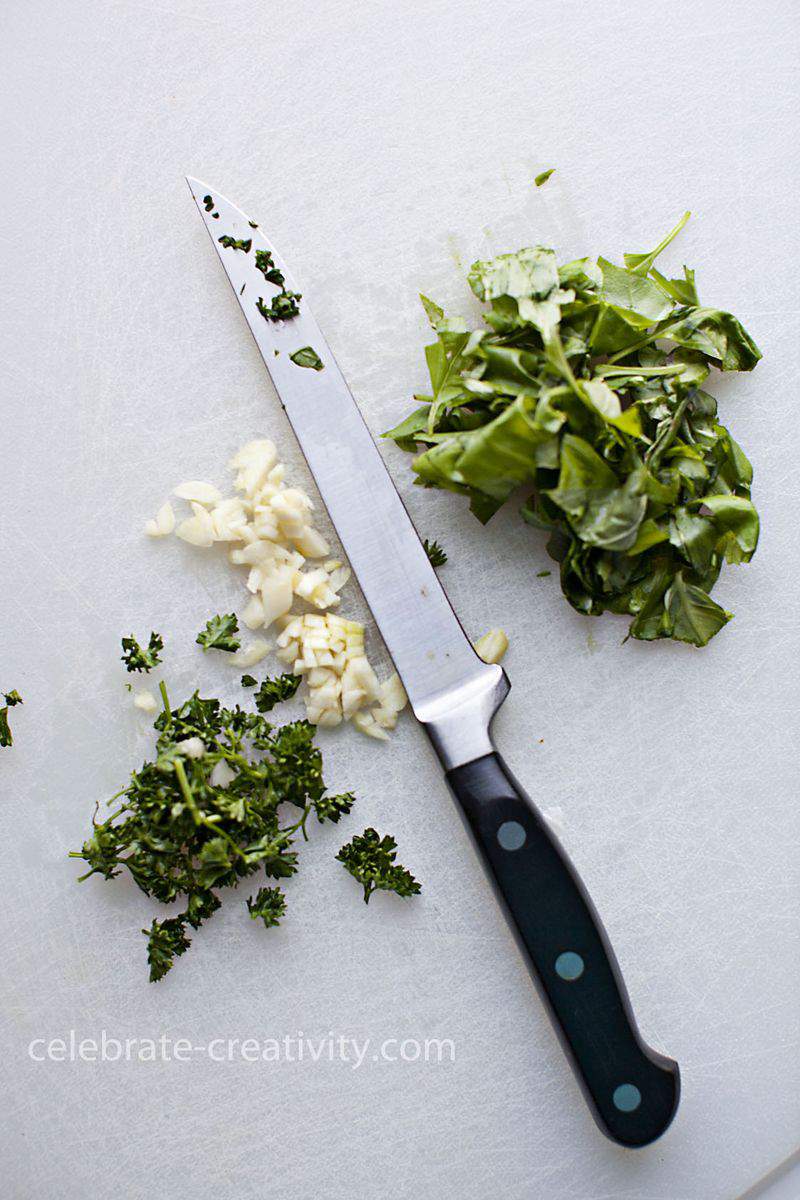 Slowly add olive oil to mixture and blend on low until mixture is smooth.
Serve. Enjoy. ♥