M
y family definitely enjoys baked salmon but sometimes we all get tired of eating it in the same old way.
A few weeks ago, I changed things up a bit with salmon cakes that were not only delicious but super easy to make too.
Simple and savory is right up my alley.

There are a few ingredients in this recipe than I typically feature in a dish but I think you'll find it's worth the extra items.
Actually, you may have most of the dry ingredients already on hand.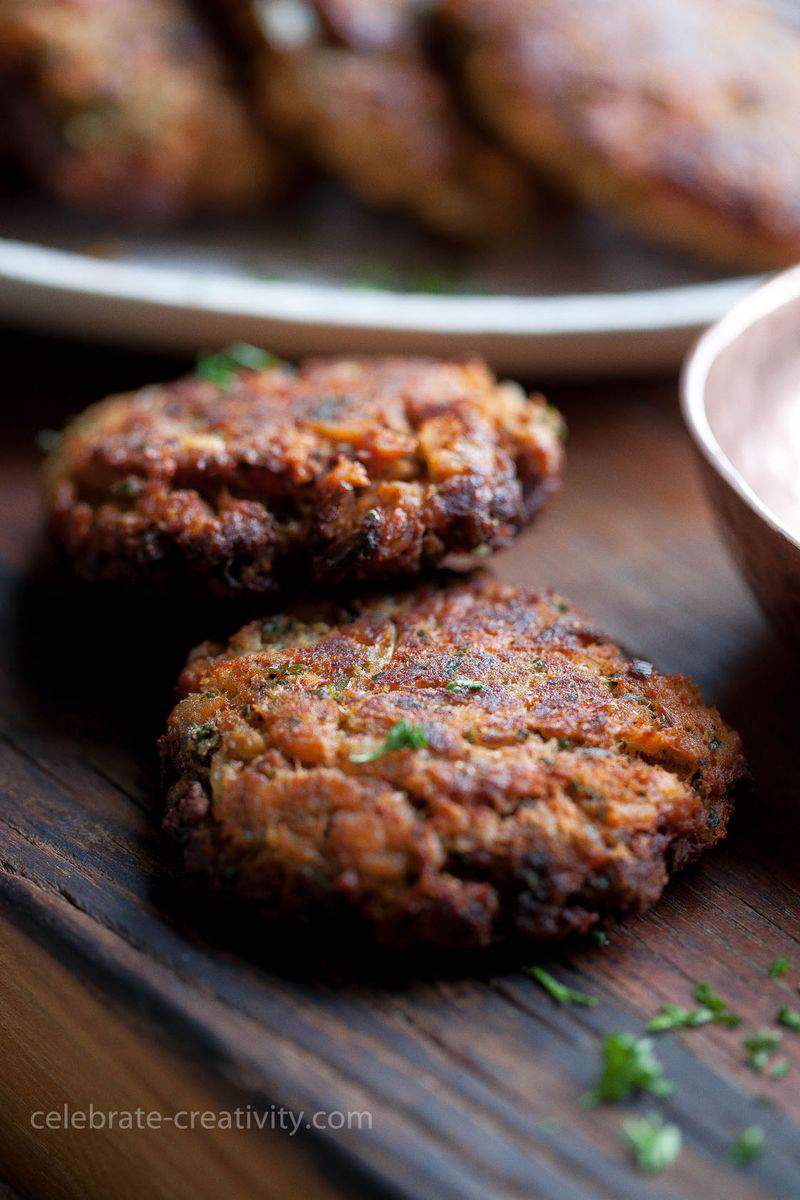 The original (online) recipe called for canned salmon. However, I think freshly baked salmon is even better.
Spray a foil-lined dish with baking spray and bake fresh salmon for 20-25 minutes in 350-degree oven.
Peel salmon away from fish skin and flake the meat in a large bowl.
You'll need about 14-15 ounces of flaked meat.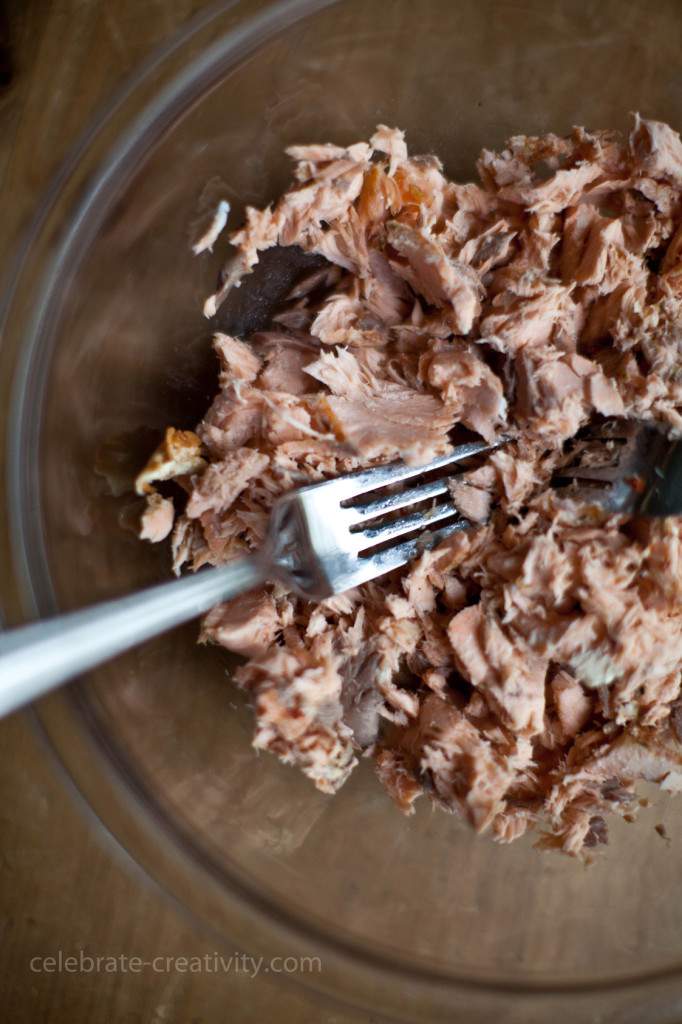 Here's a look at the additional ingredients for this recipe.
In addition to the 14-15-ounces of flaked salmon you'll need 3/4-cup Italian seasoned panko, 1/2 cup freshly-minced parsley, 2-eggs, beaten, 1 small chopped onion, 2-teaspoons Old Bay seasoning, 1-1/2 teaspoon ground black pepper, 1-1/2 teaspoons garlic powder, 3-tablespoons parmesan cheese, 2 tablespoons Miracle Whip, 1/4-cup olive oil for sautéing.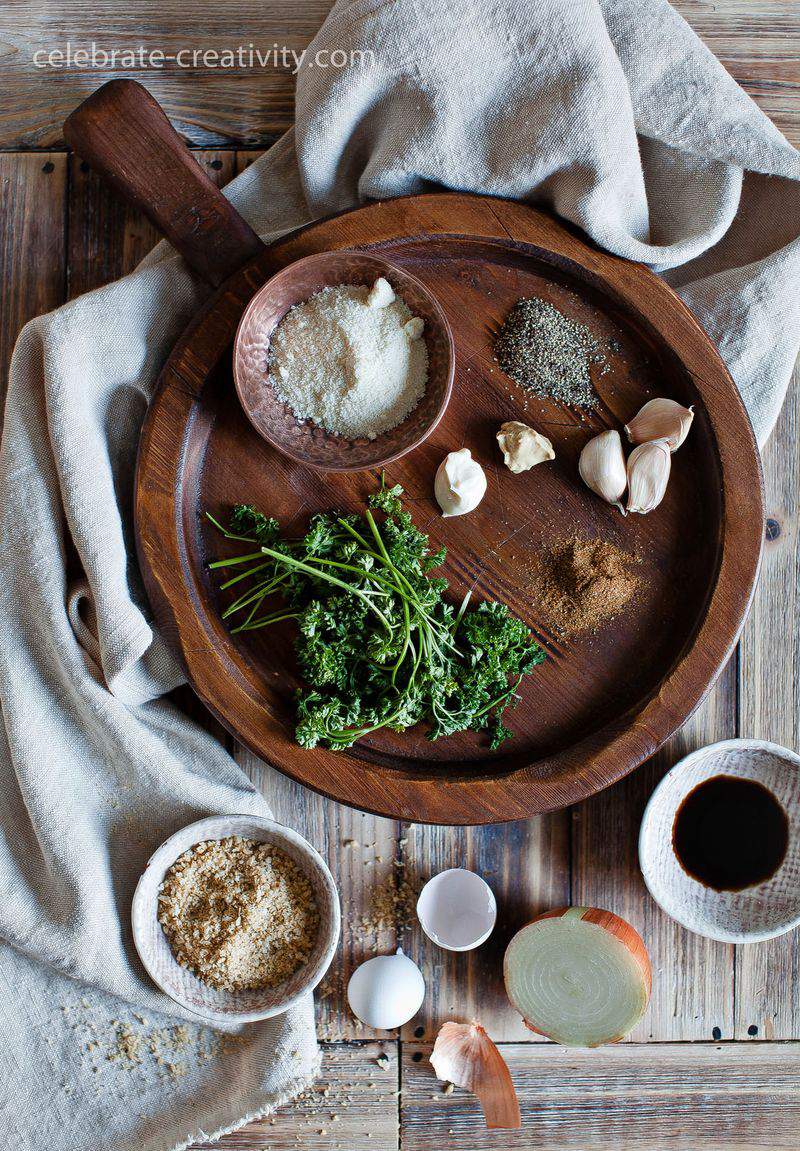 Rinse the fresh parsley thoroughly.
Mince it by hand or better still, in a food processor.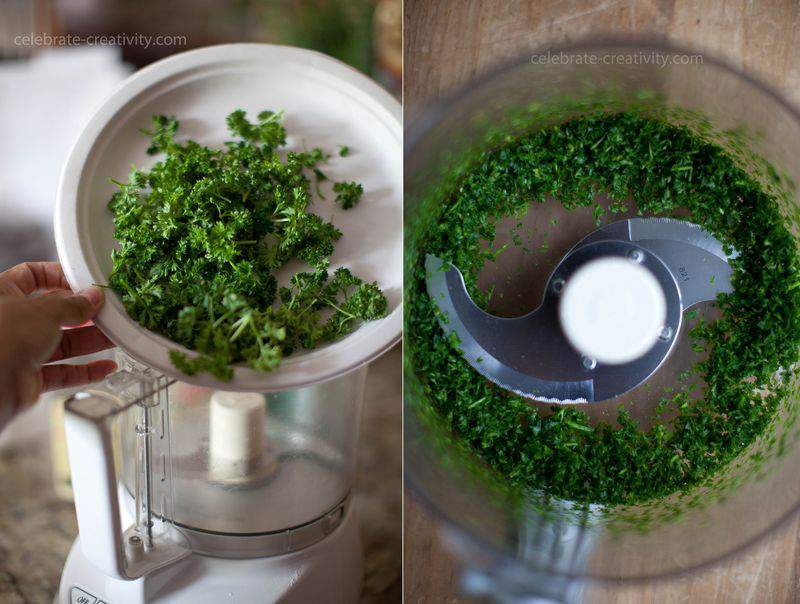 It doesn't get any easier than this next step.
Simply mix everything (fish, eggs, panko, seasonings, etc.) together in a bowl and combine thoroughly.
Told you this recipe was simple.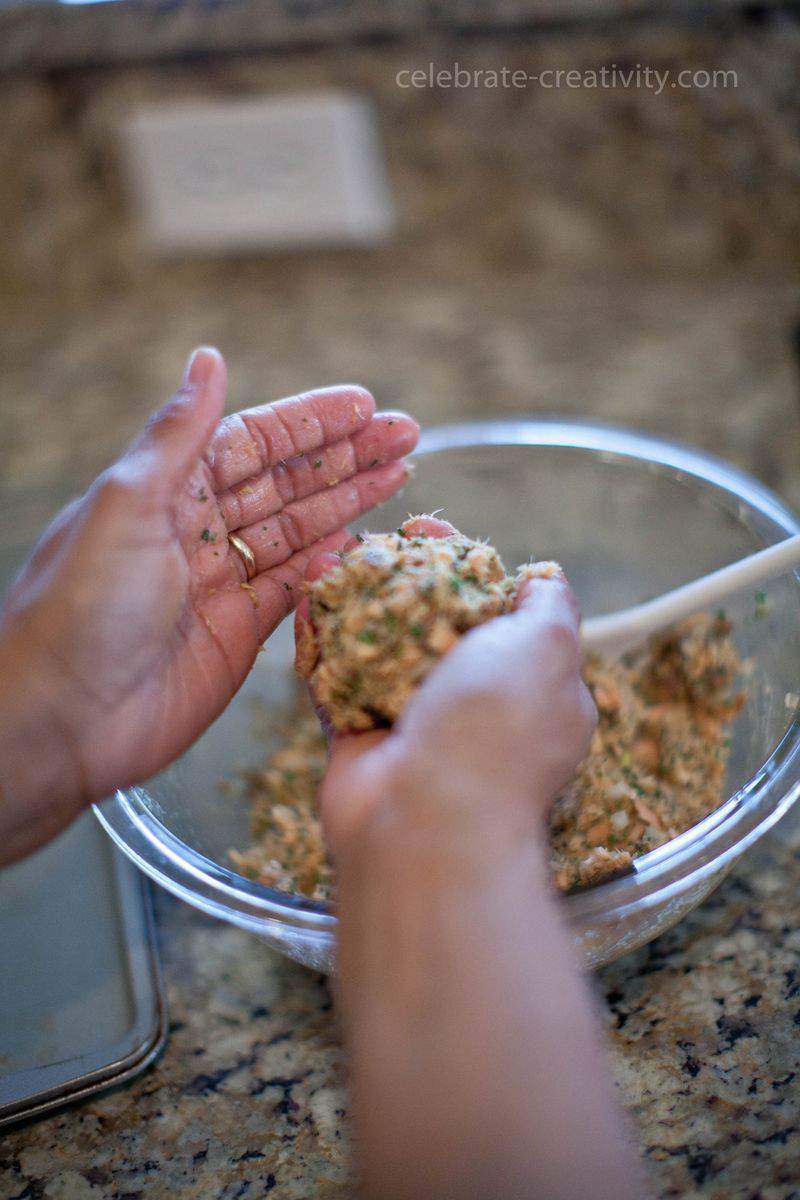 After mixing the ingredients, form the patties to desired size.
I wanted my patties to be more like burgers so I molded them a little more than 3/4-inch thick.
This yielded ten, generously-sized cakes.
SERVING TIP: Consider making miniature versions to serve as appetizers at your next dinner party. Yum.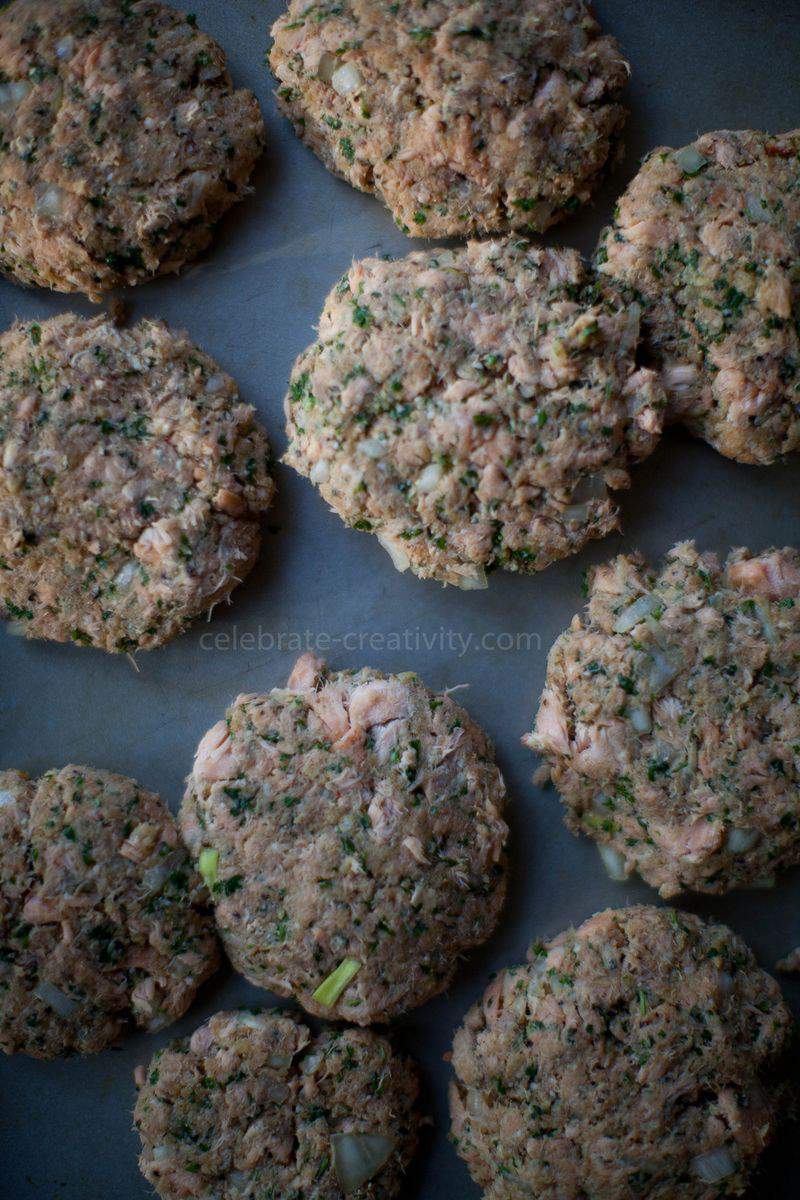 I suppose you could deep fry these but I didn't want to totally submerge my cakes in oil.
Instead, I used a shallow amount of olive oil (about 1/4-inch) in my frying pan.
Fry the cakes for about 3-4 minutes on medium heat each side until light brown.
Remember the salmon is already cooked so don't overcook (over fry) it.  
Also watch the cakes carefully as they fry because trust me, they will brown very quickly. 
Complete your savory salmon cakes with a tossed salad and serve with a dollop of tarter sauce on the side.
Of course, a few root beers thrown in won't hurt either.
Before I tackled this recipe, I never realized just how easy it was to make salmon cakes so I think I may add this to my regular menu rotation.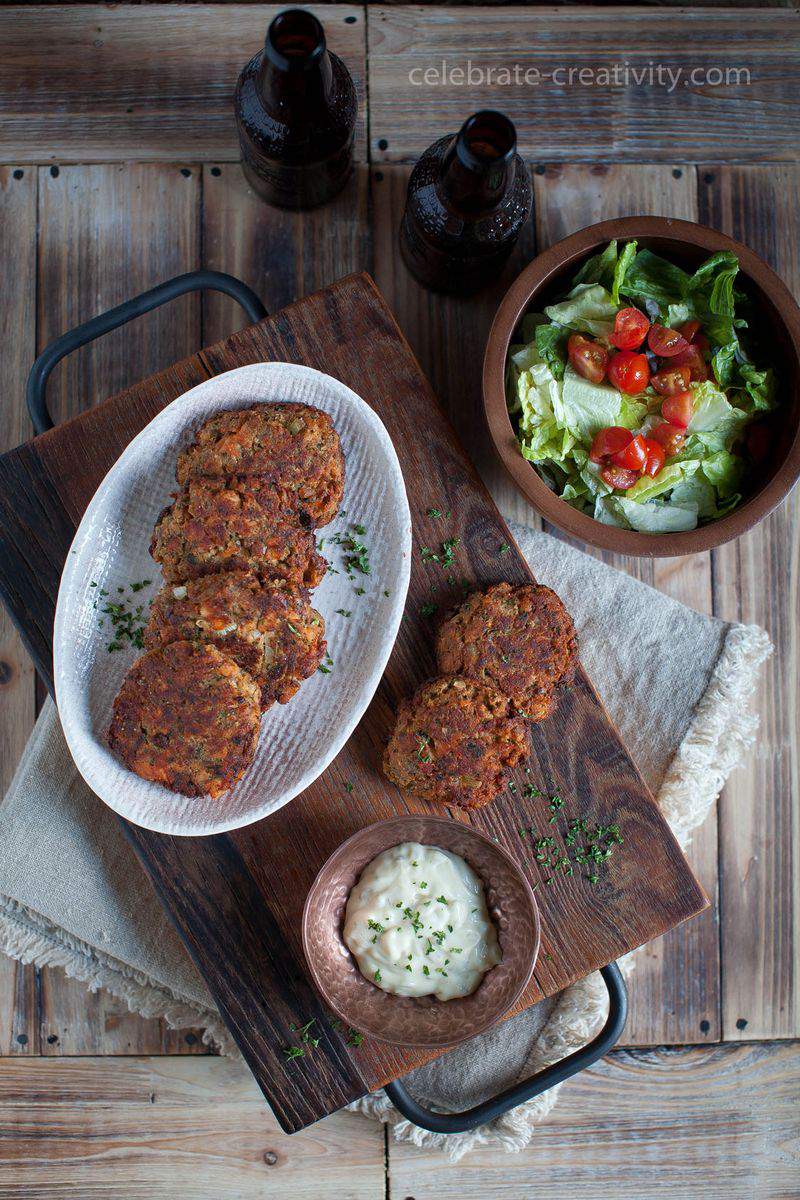 I think you'll find your family and friends will love them too.
Serve these up for dinner and I'll bet everyone at the table will reach for seconds (and quite possibly, thirds). ♥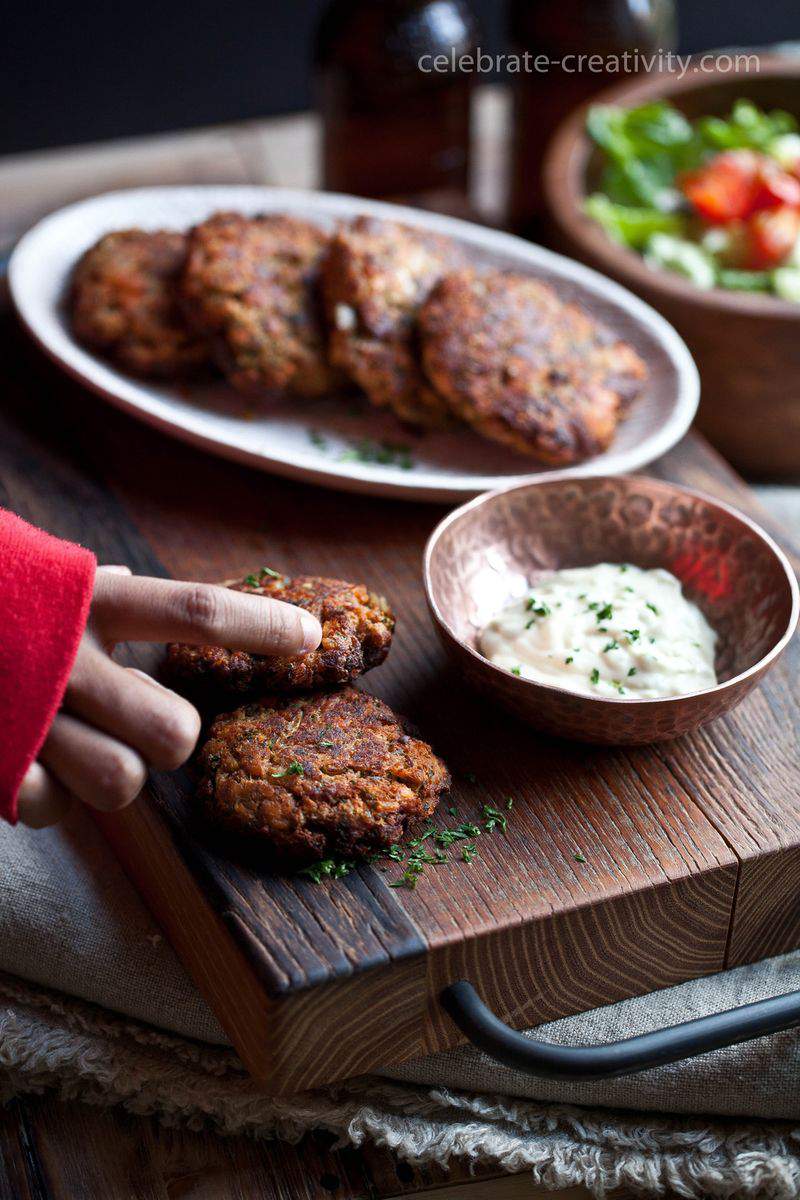 Thanks for stopping.
See you back here next time.