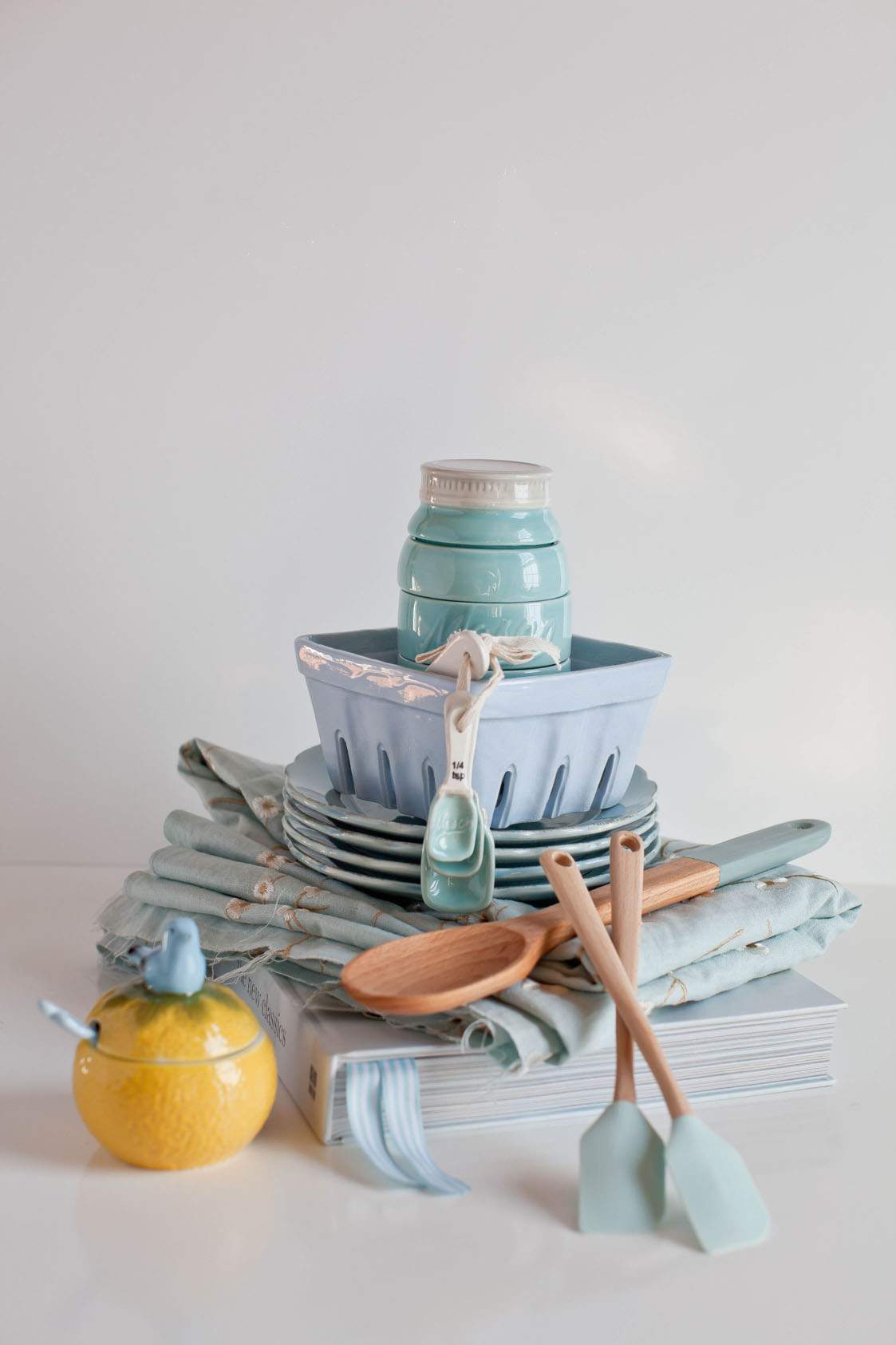 M
om's Day is right around the corner, and if you're stumped for gift ideas, then this post is especially for you.
In my latest Fab Finds column, I'll share a handful of the wonderful ideas I've stumbled upon with a Robin's Egg Blue color twist.
Because so much of my blog is devoted to baked and cooked goods, I think you'll see I'm a bit partial to kitchen items so I'll start there.
This spin on the trusty Mason Jar is taken to a new level with these ceramic measuring cups.
Each section separates into 1-cup, 1/2-cup, 1/3- cup and 1/4-inch measurements.
$12.99=World Market.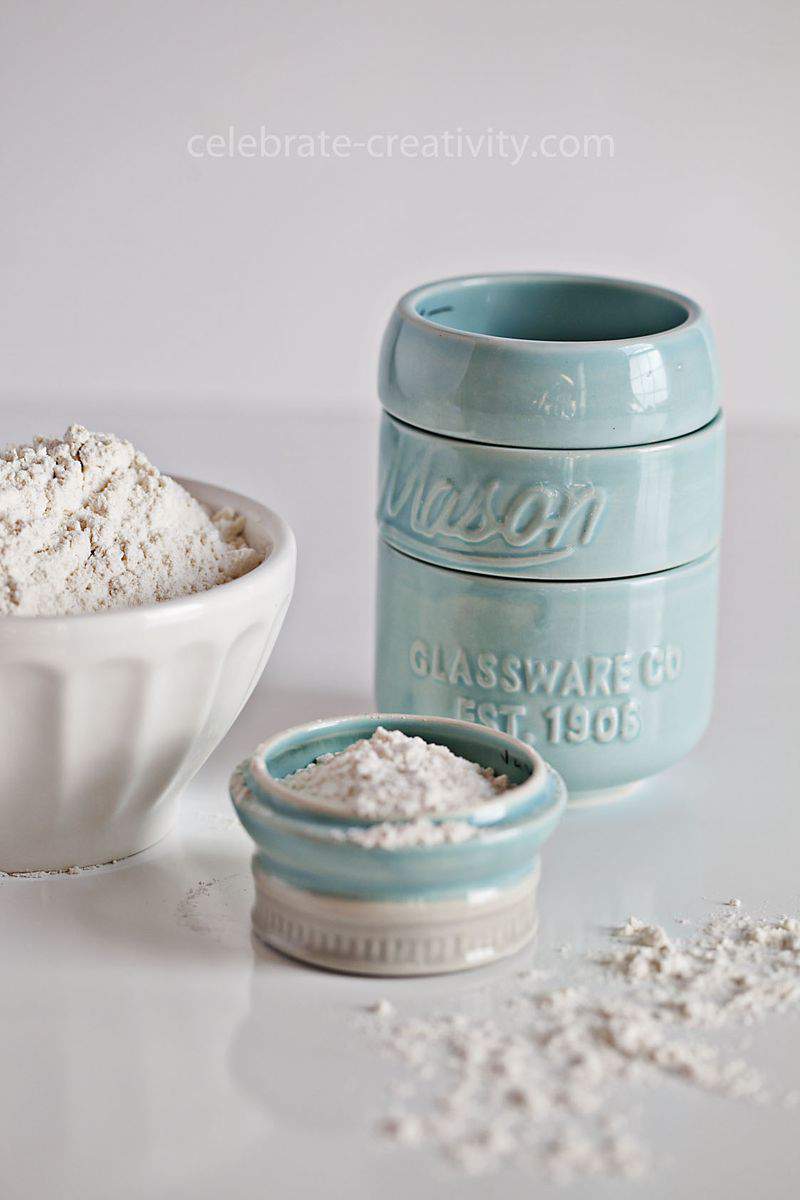 These measuring spoons (from the same collection) were also just too delightful to pass up.
These measuring spoons were also featured in the latest issue of Country Living magazine which is where I first saw them.
When you see them, you may want to buy more than just one set.  I did.
$4.99=World Market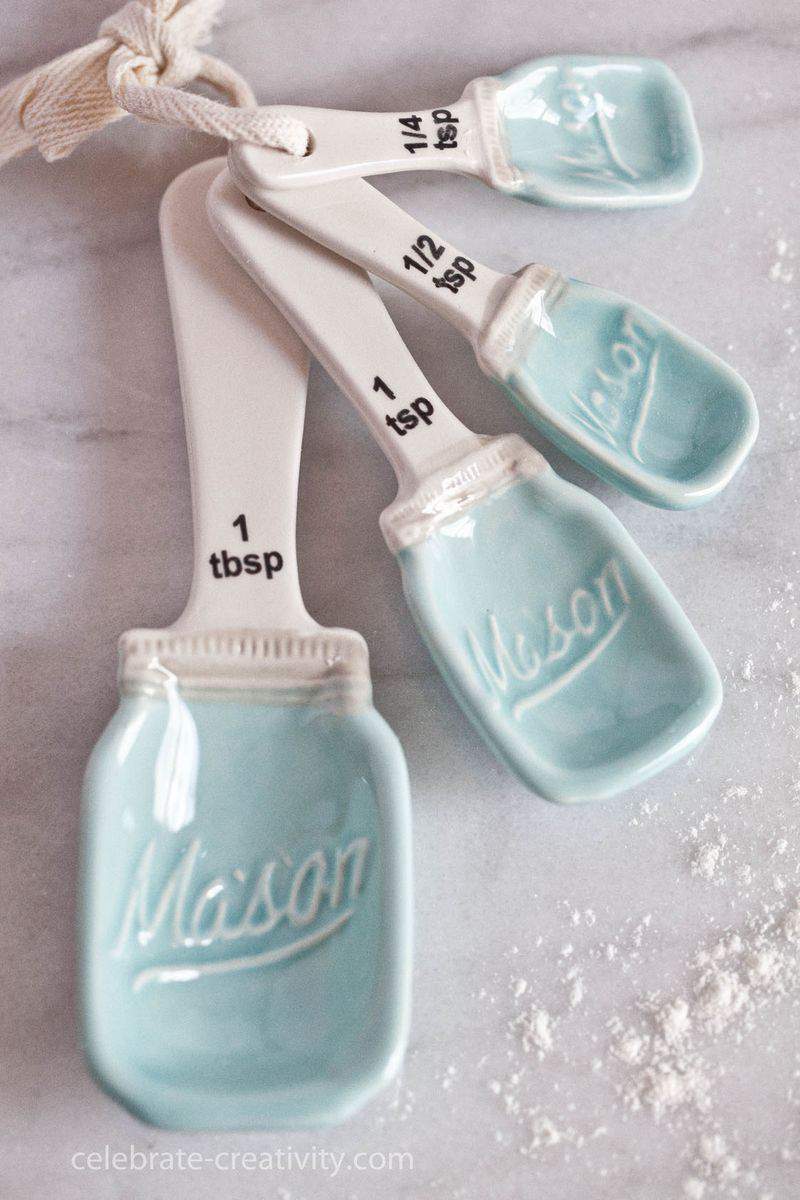 Let's stay on the subject of spoons.
The hanging wooden spoon is hearty and gorgeous in its complete natural state but I thought it would  be fun to add a bit of color to the utensil.
Check out the easy paint steps below.
$4.95=Target.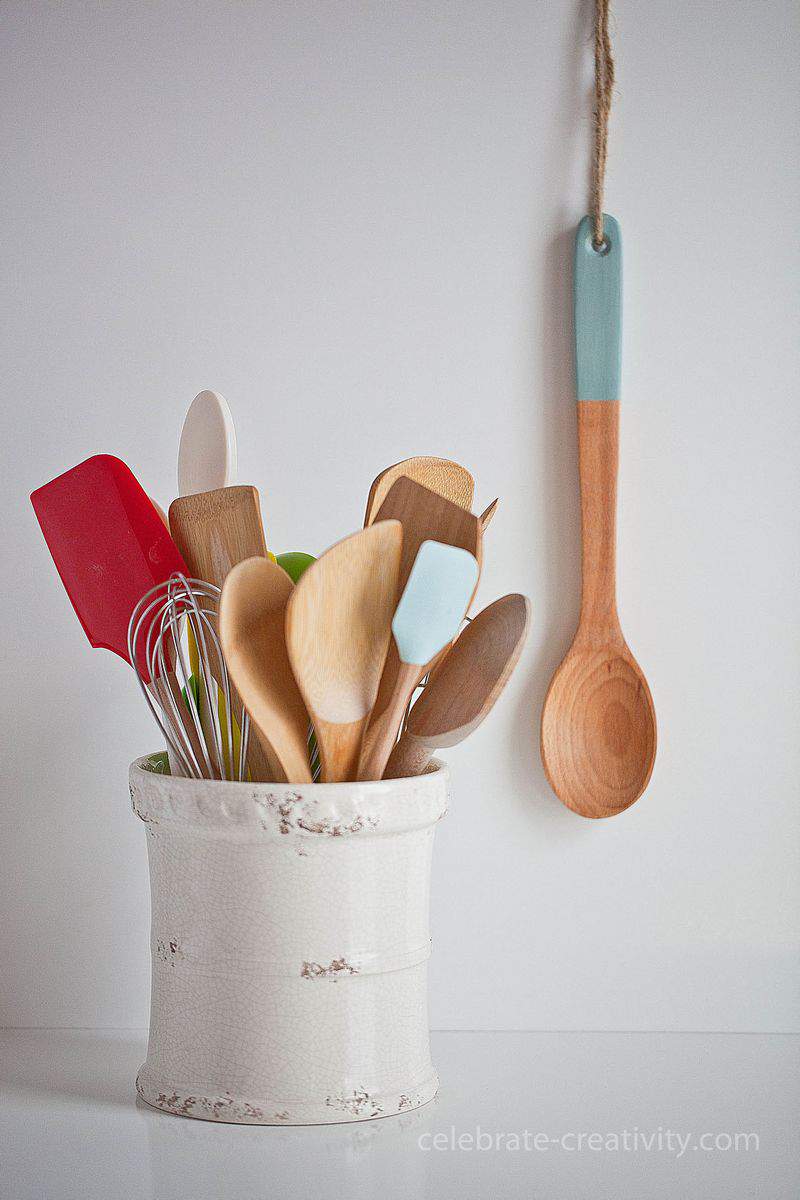 To add the color, wrap a strip of painter's tape around the spoon.
Make sure the tape line is straight all the way around the wood.
Paint your Robin's Egg Blue paint below the tape line.  Add several coats, allowing each coat to dry before adding the next.
Seal the colored area with high gloss sealer.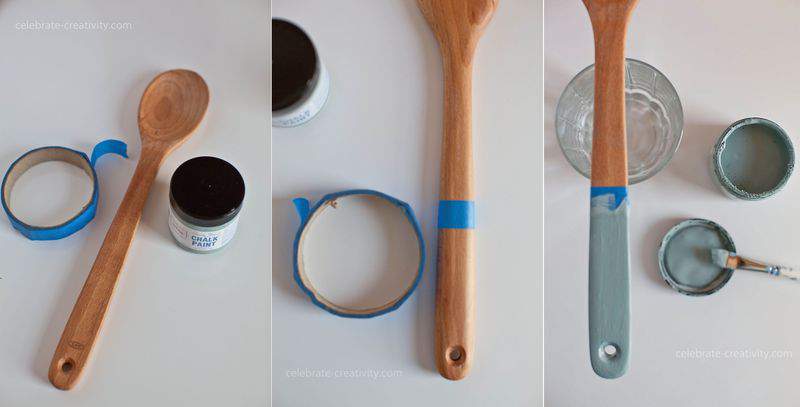 These spatulas may look like a typical size in this photo but they're actually little minis.
The rubber blade is only about 2 X 3-inches and the wood handle measures about 7-inches.  The size is not only super cute but super efficient at getting into those teeny tight corners of the jelly jar.
Add a personalized tag (and maybe even a cookbook) for gift giving.
$1.99 each=Target.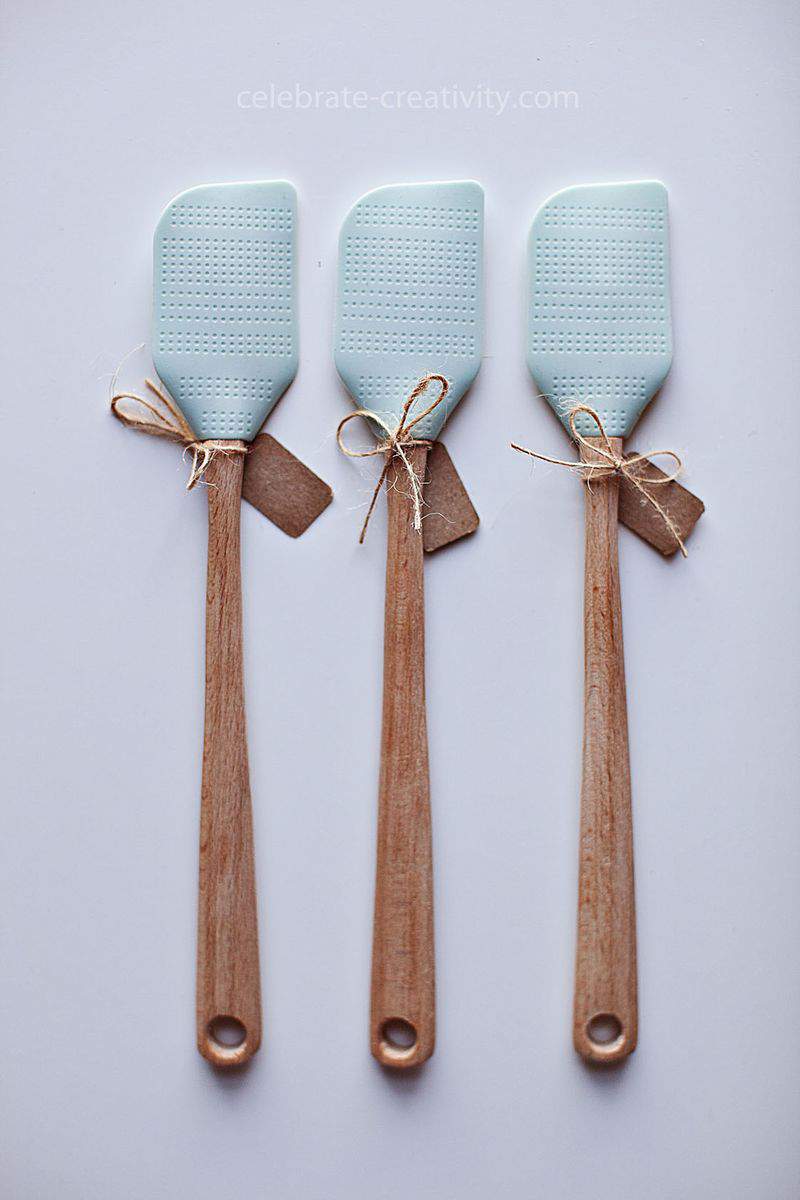 If your mom loves vintage items, consider hitting a few thrift stores to find something truly unique.
I found these scalloped dessert plates at one of my favorite local thrifts and fell in love with the soft color with a hint of distressed-looking edges.
$3 each=Local thrift store.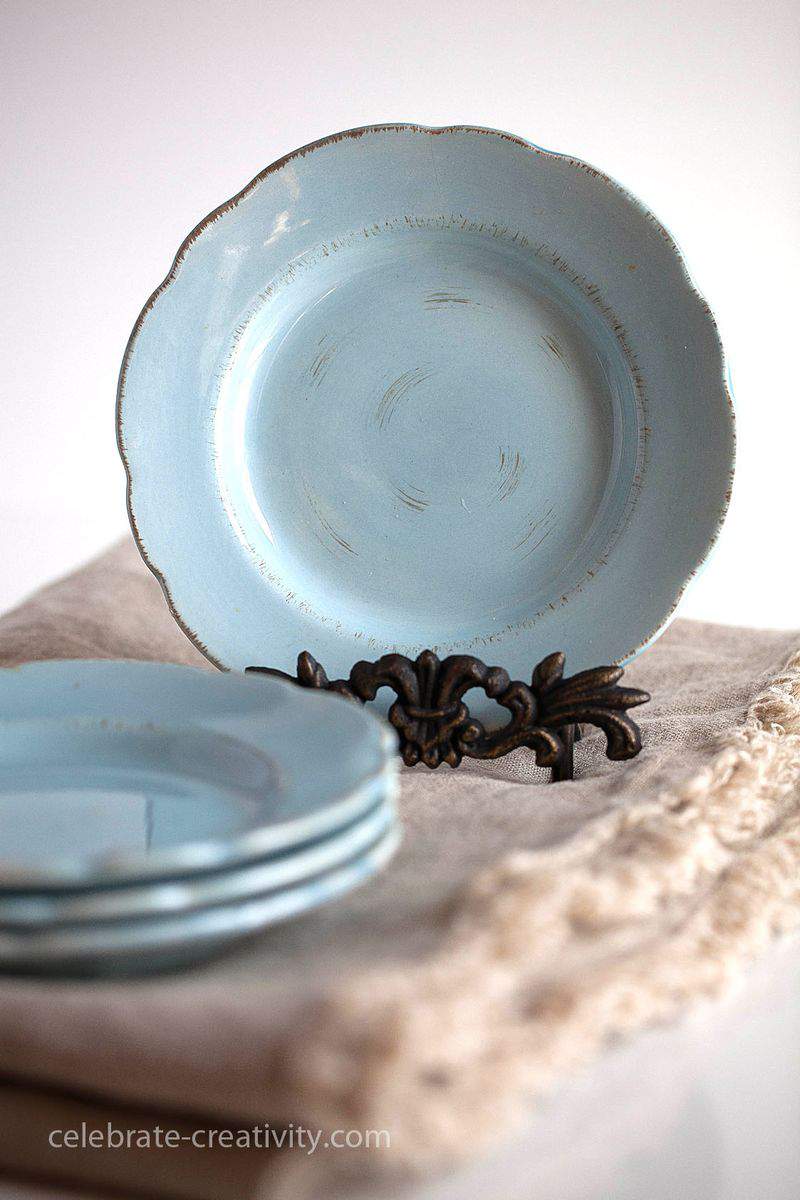 This sweet little blue bird has found a home on top of a colorful, ceramic grapefruit.
Of course, the contents of this sugar bowl are even sweeter.
$18=Anthropologie.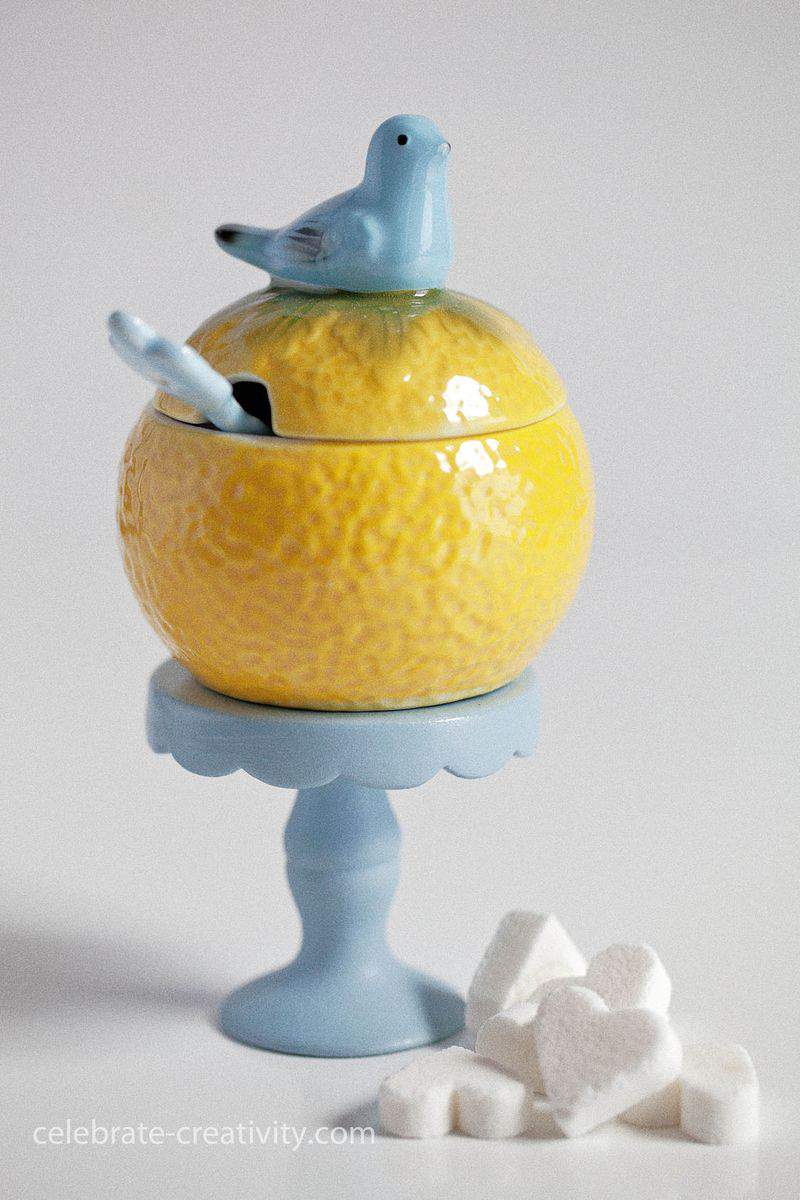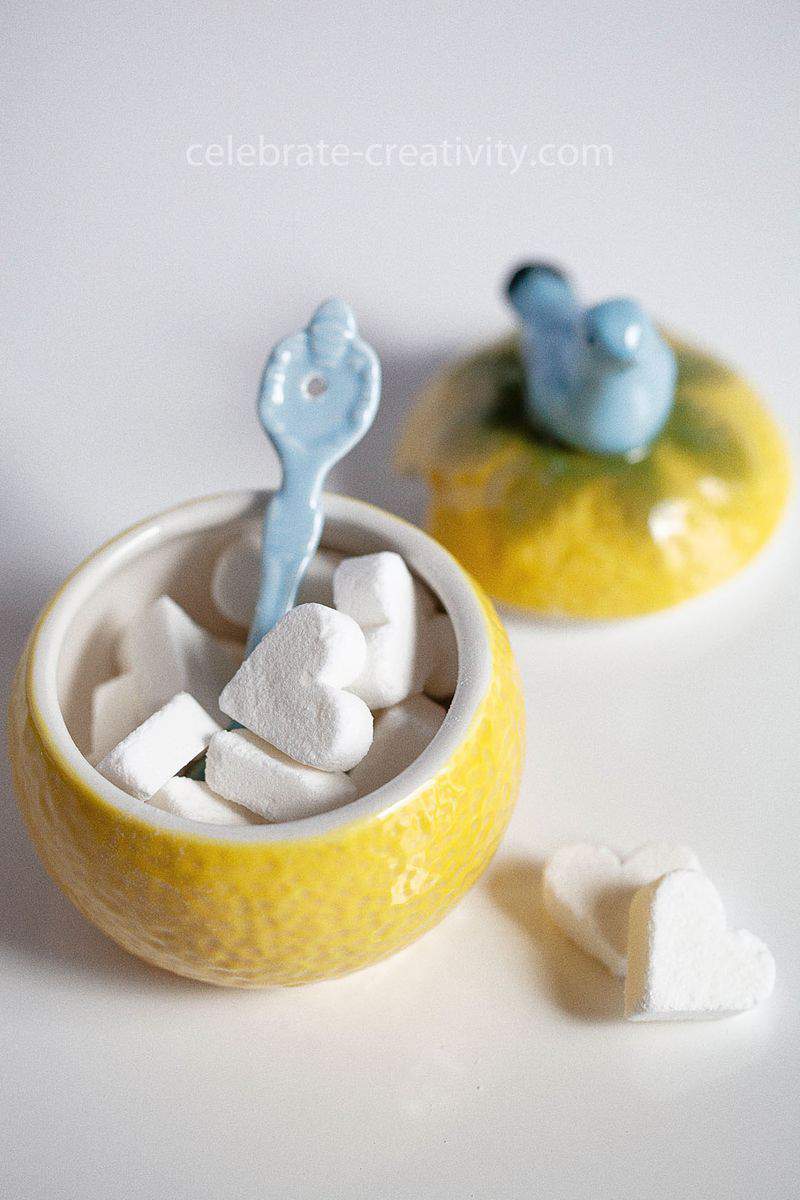 Fresh berries and fruit may taste even better when served in this ceramic berry carton.
These are available at many home goods stores and come in a variety of colors to suit your fancy.
$8.95=Sur La Table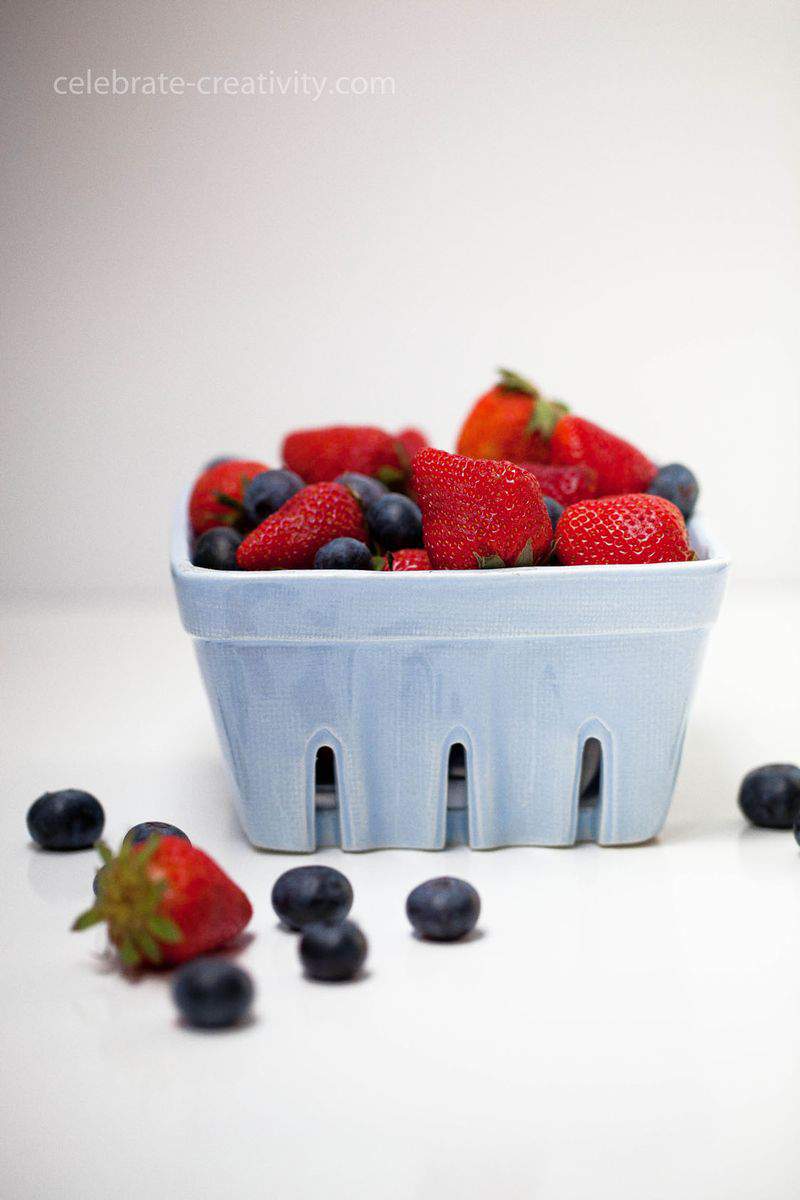 Enamelware has a vintage charm that may remind you of time spent in your grandmother's kitchen.
This collection includes a nice variety of items including bowls, platters and mugs in addition to the ramekins and colander seen here.
$18.95 (colander)=Farmhouse Wares.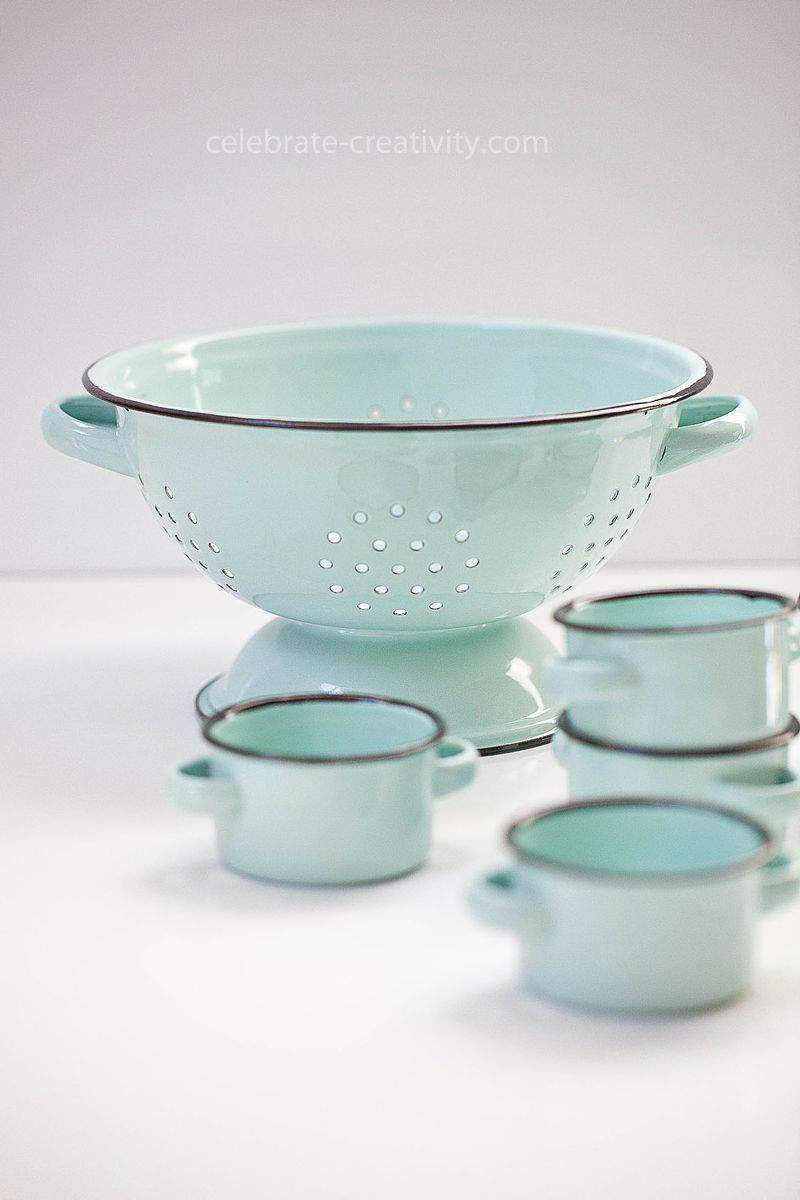 Regular readers of my blog may recognize a few of the rubber stamps in this gift box.
This set is one of my all-time favorite stamps and I use them time and time again.
I purchased this set at Barnes and Noble several years ago but I know the set is also available online.
$25.00=Amazon.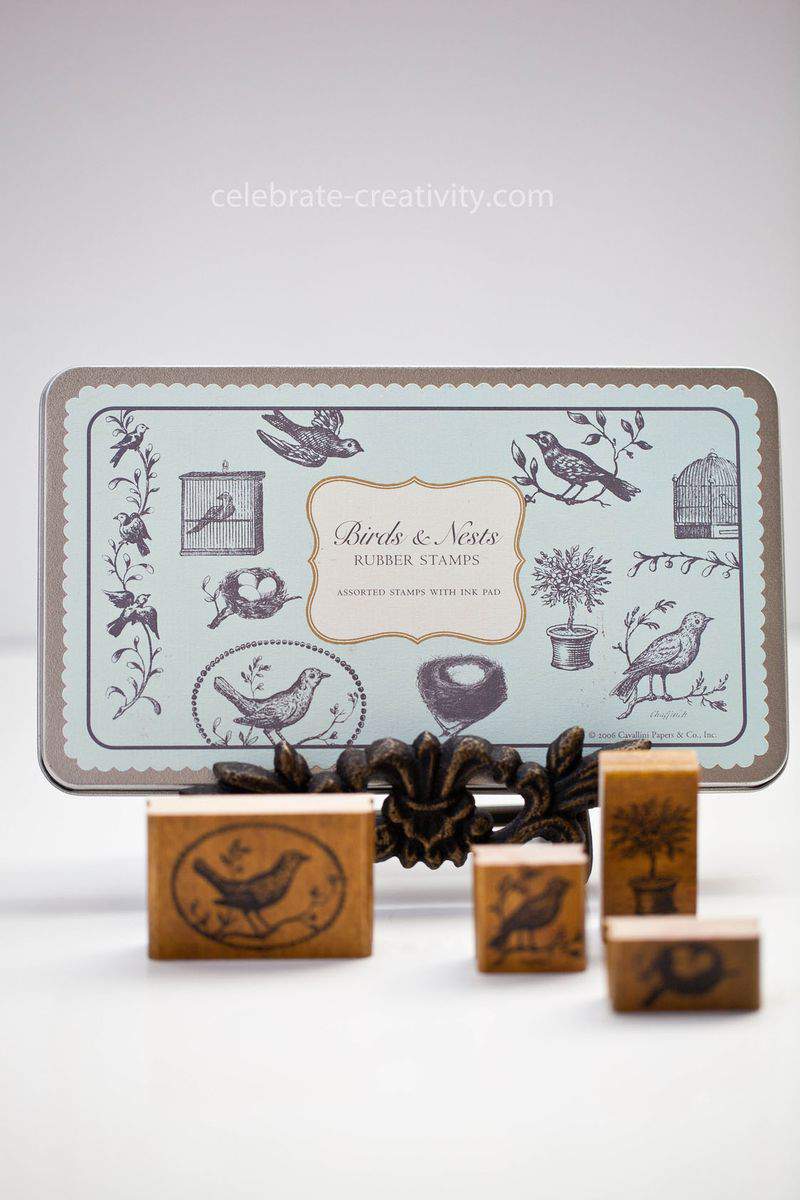 If your mom loves to sew, why not pick up a few yards of fabric you think she'd love to work with.
Add a hand stamped gift tag and wood spoon (or mini spatula) and tie it all together in a cute little bundle.
I actually found this embroidered, linen fabric on a remnant table at an upholstery shop for a steal of a deal.
$14.00 (2 yards)=Upholstery shop.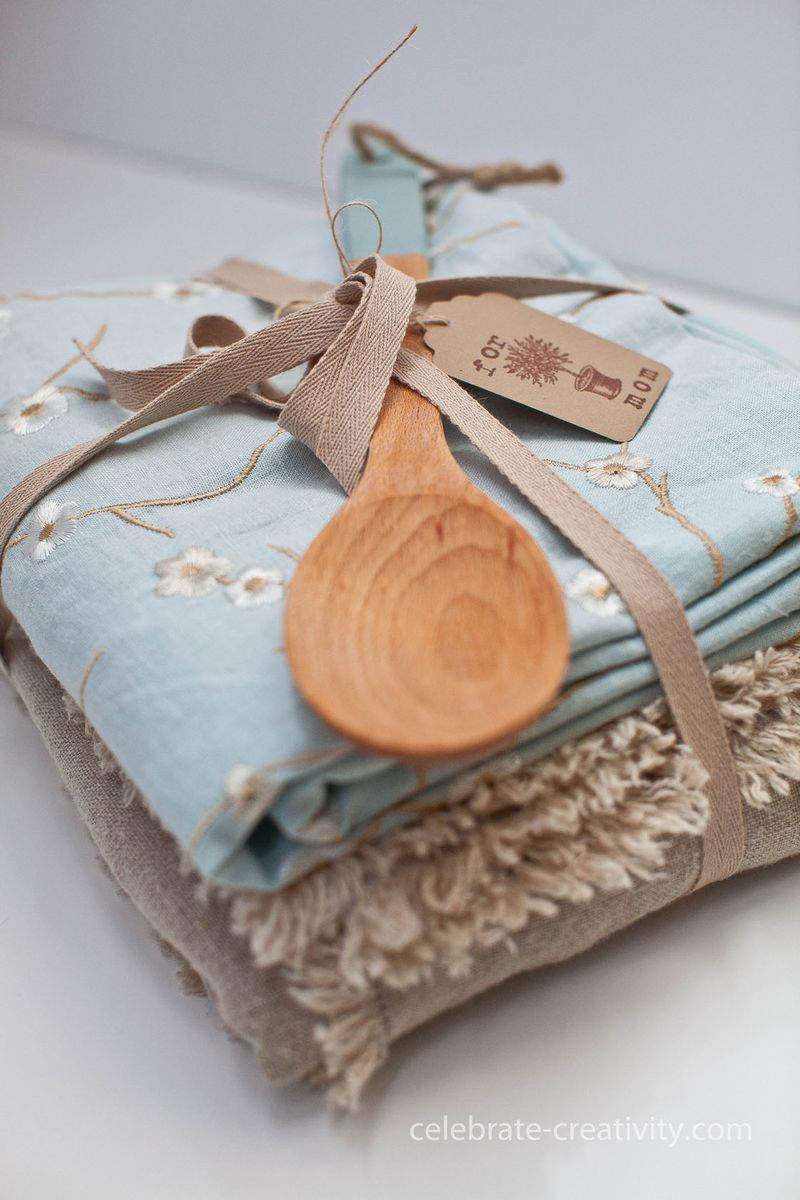 I received this copy of Donna Hay latest cookbook for Christmas last year but I think it would make an equally lovely Mother's Day gift.
If you're not already familiar with the Australian cook and her books and magazines, you're missing out.
I think, she has the most beautiful mags and publications in the cooking industry, hands down.
$29.99=Amazon.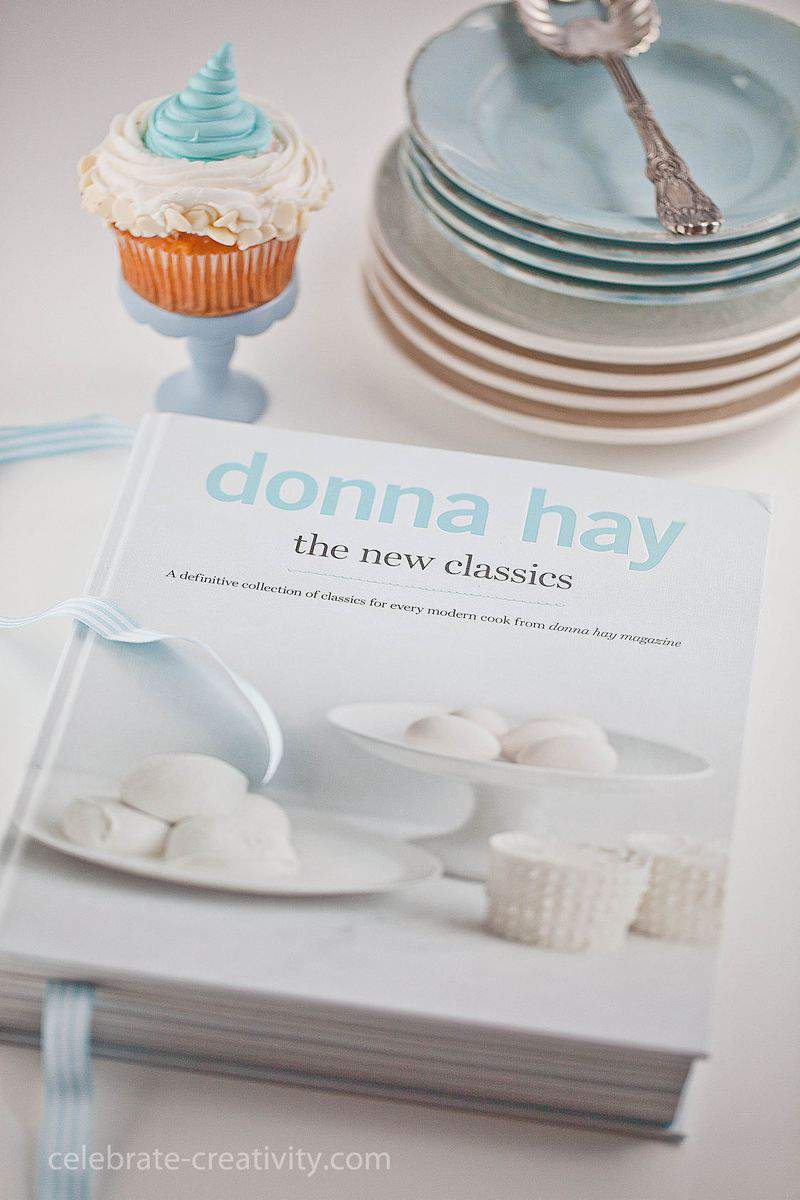 I hope you've spotted a few ideas for your mom… and maybe even for yourself.
Happy Mother's Day to all. ♥