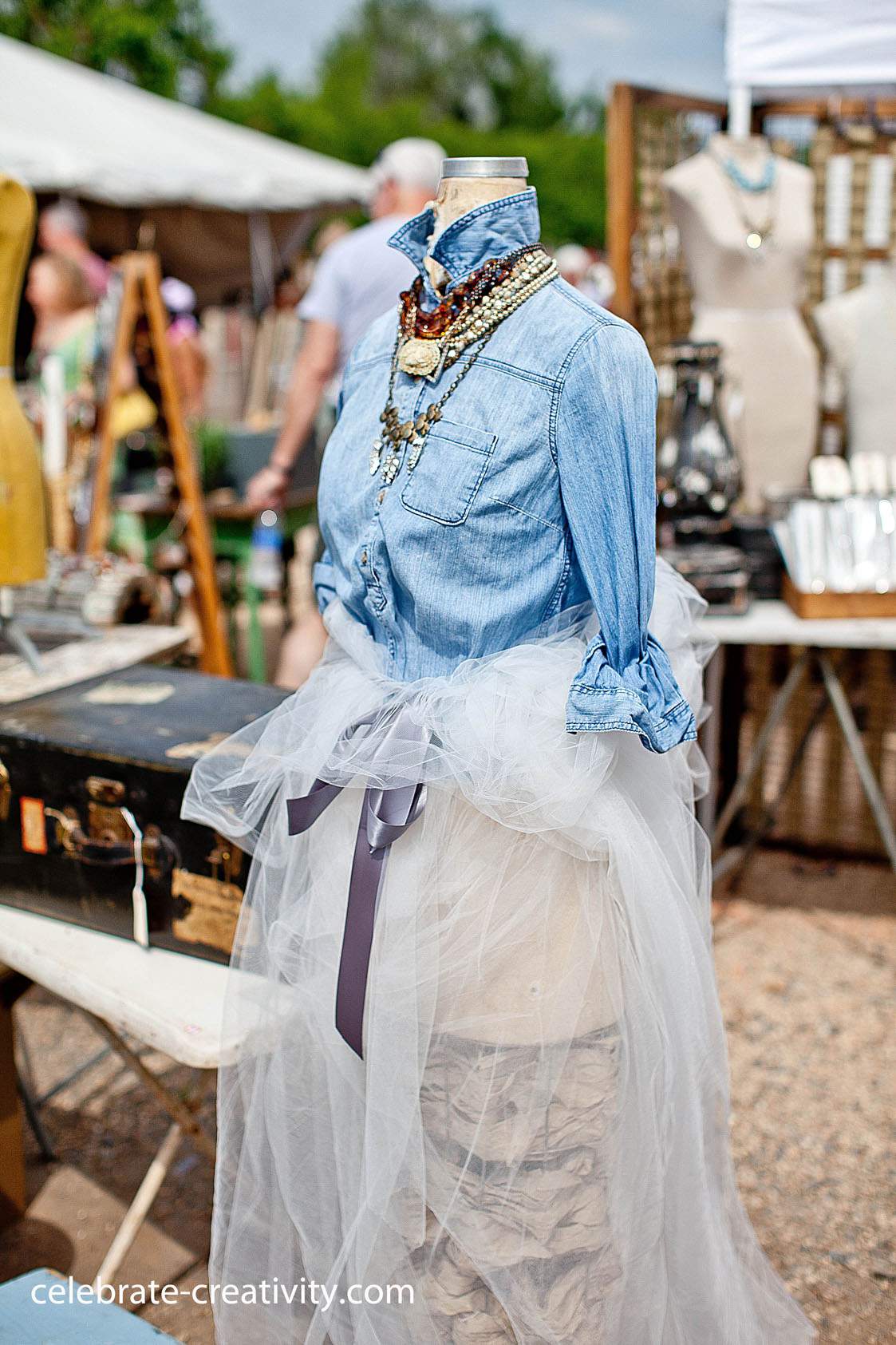 A
fter years of simply reading about the Lucketts Spring Market in Northern Virginia, I can now say that I've finally seen the annual event for myself.
I arrived at the fair a few weeks ago to soak up one day of the 3-day market in Leesburg, VA which is about an hour outside Washington, D.C.
Throughout this post, I'll share photos of goods that caught my eye and I'll also show you a few of the items I picked up while I was there.
So, sit back and take a look at Lucketts.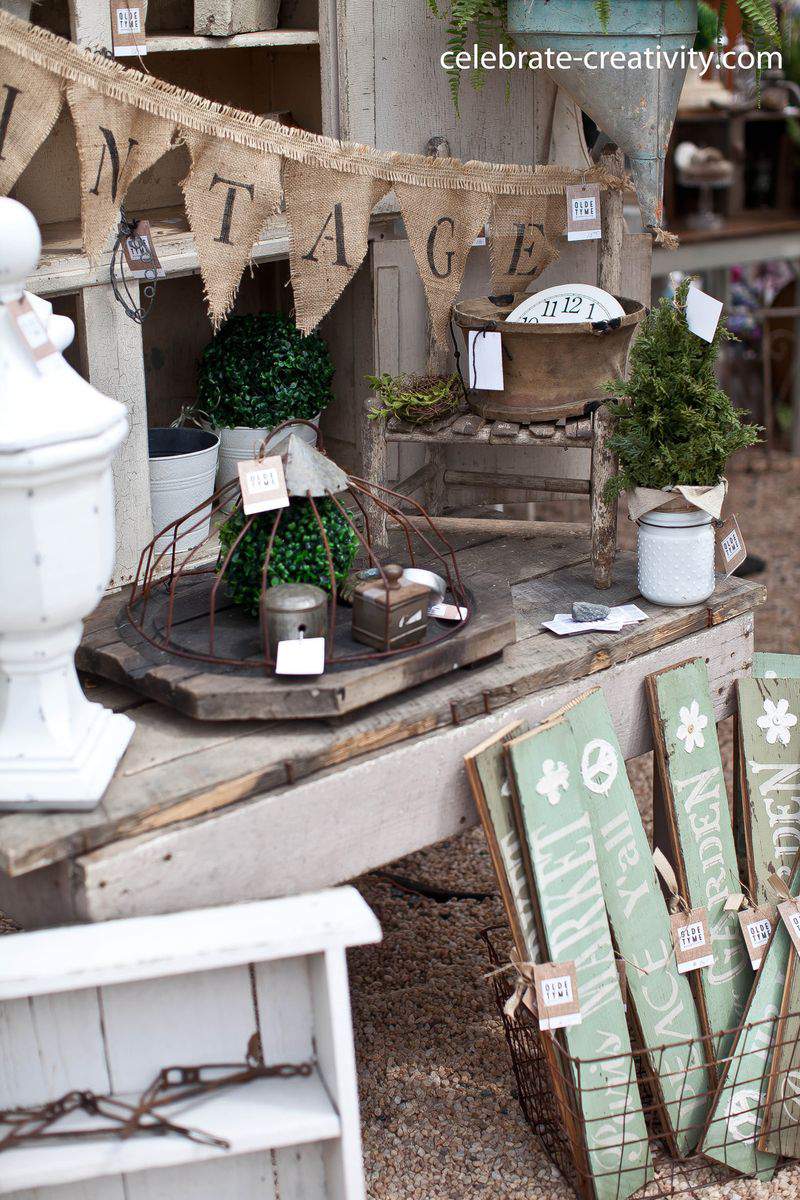 The market offerings range from simple and sweet to the unusual and eclectic and more.
I must admit, I expected to find much fancier booths and goods (for lack of a better expression).
However, this spring market is essentially a large flea market filled with the kinds of things you would find at any typical flea market.
That means you have to put on your hunting and gathering cap and keep your eyes peeled for gems that speak to you.
Of course, the fun is in the search of those gems.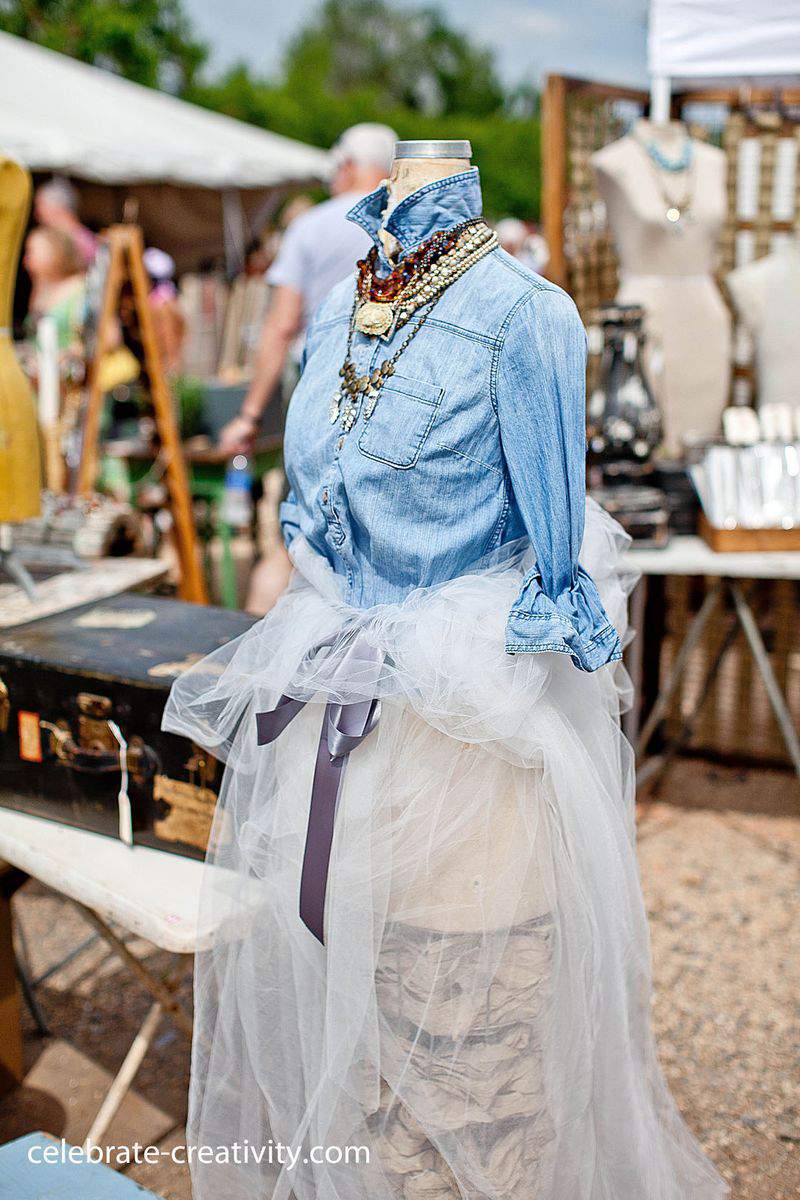 Lots of repainted furniture, antique dishes, and painted wood signs.
Pretty cotton tea towels.
Wall décor.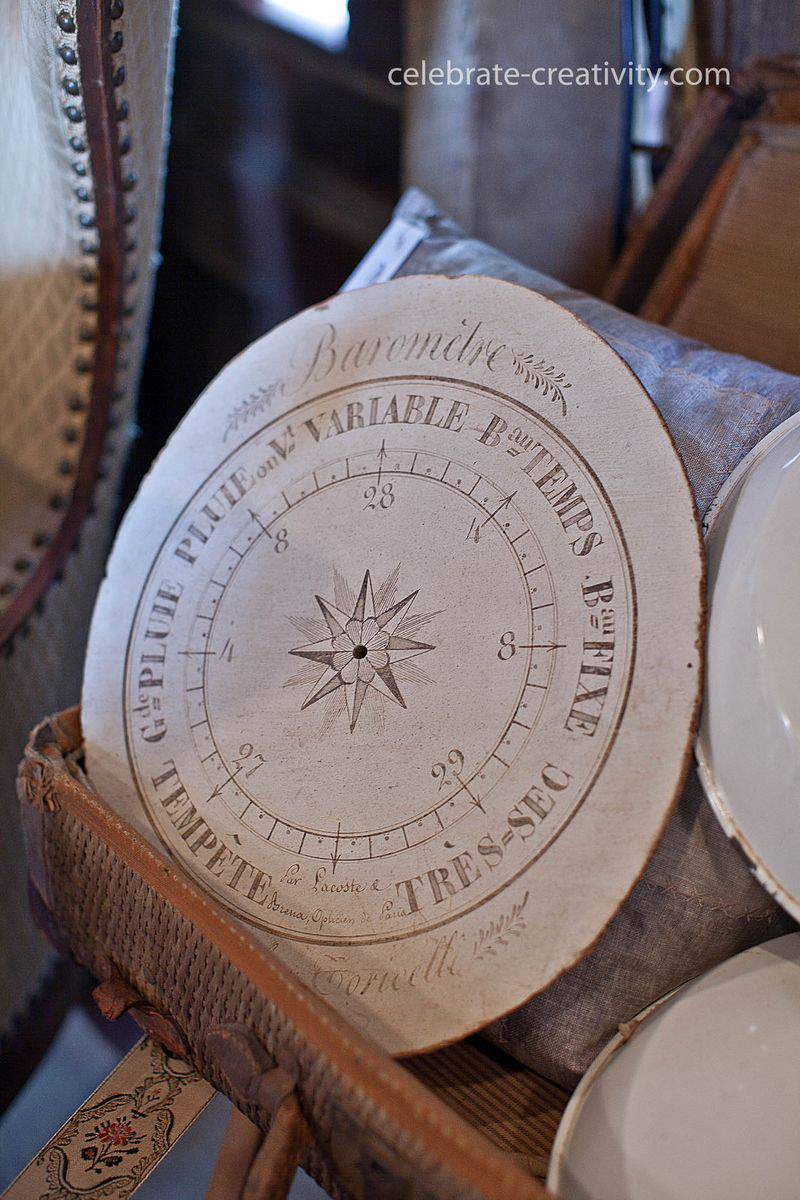 I was surprised to see so much architectural salvage on sale too.
If you're in the market for old spindles, balusters, door knobs and corbels, there was no shortage of worn and weathered pieces no doubt, rescued from old homes and buildings and now waiting for just the right buyer to repurpose them.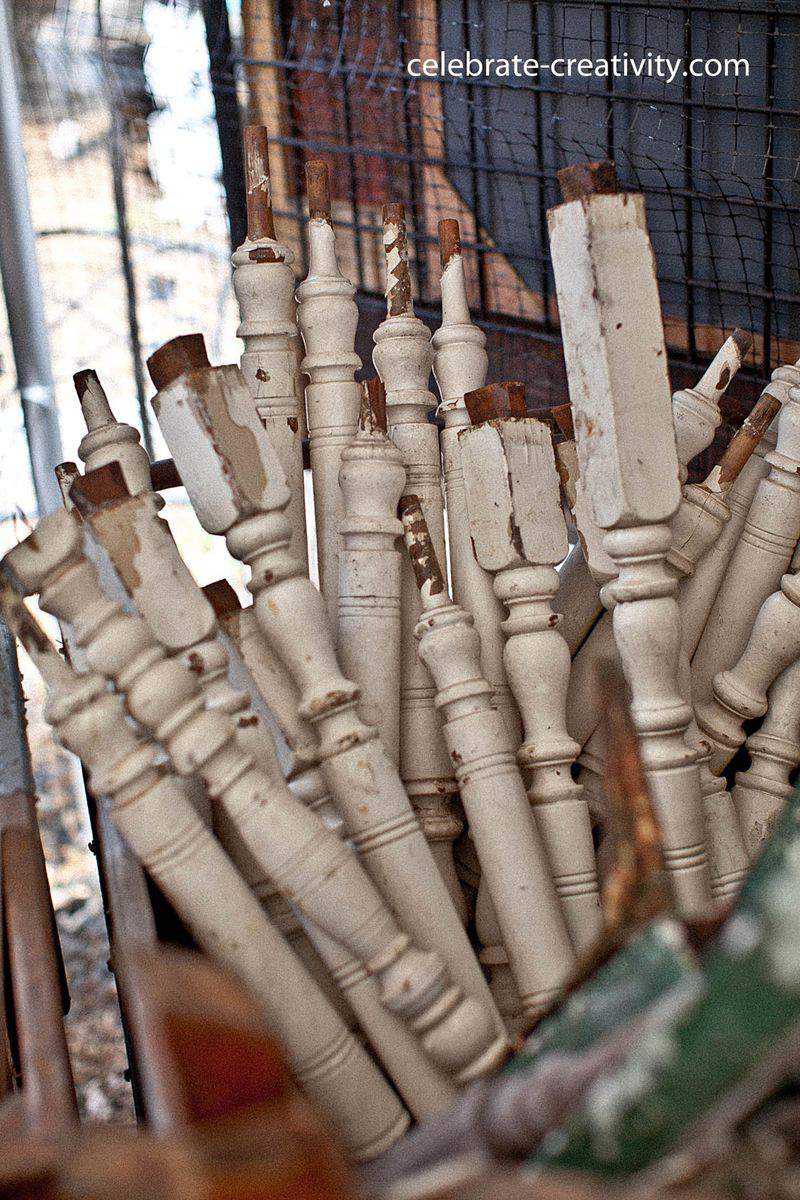 Vintage block stamps.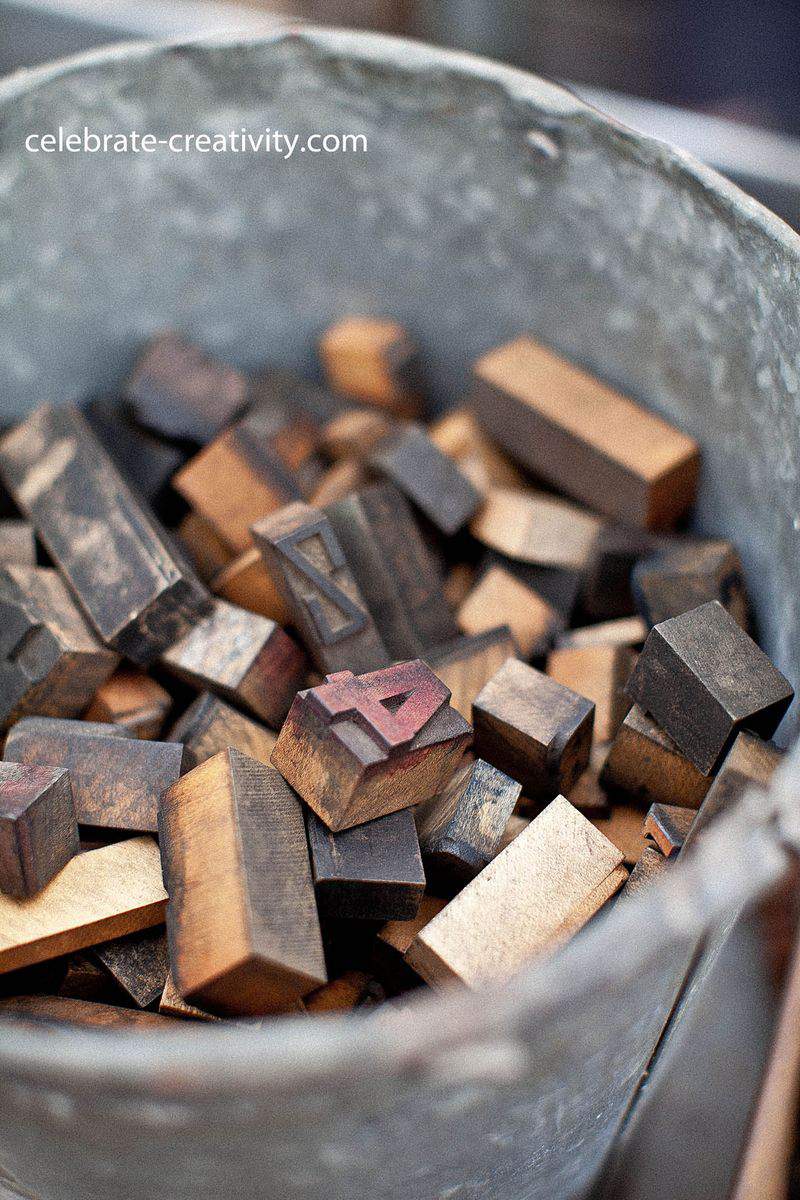 Small scale garden décor with a ancient twist.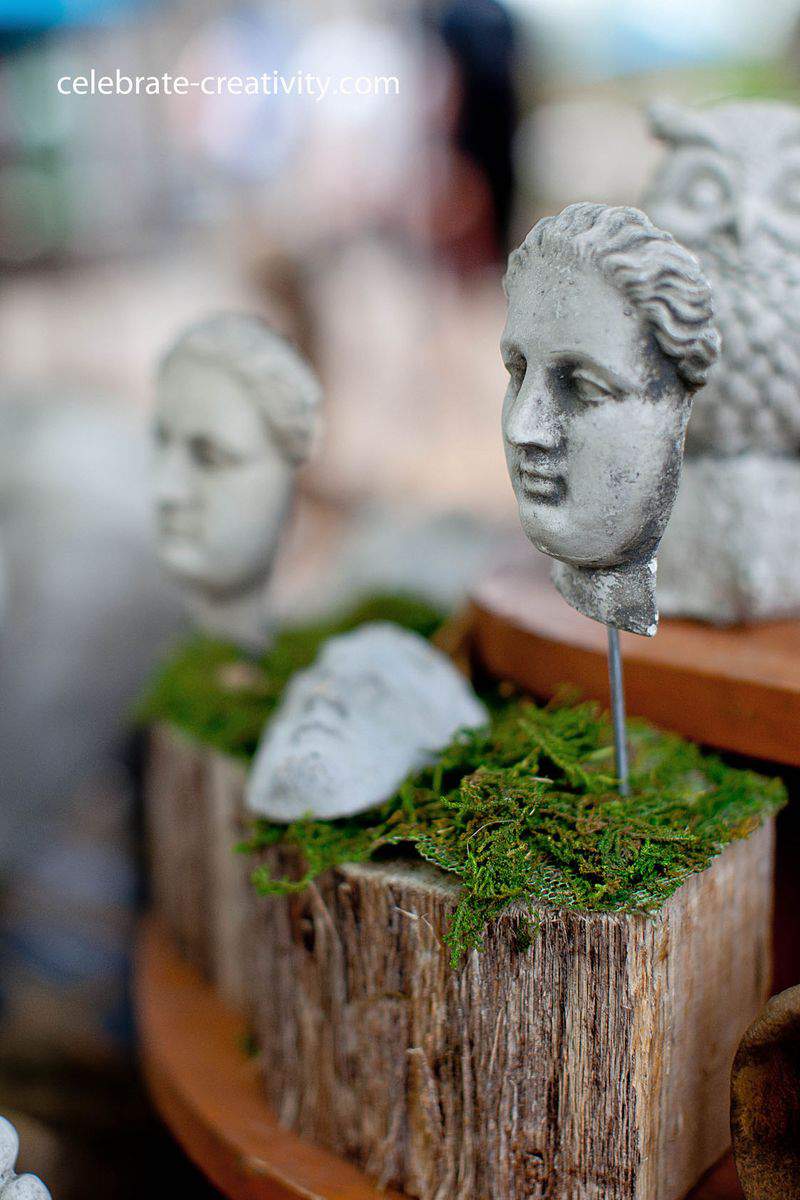 Old fashioned dress forms.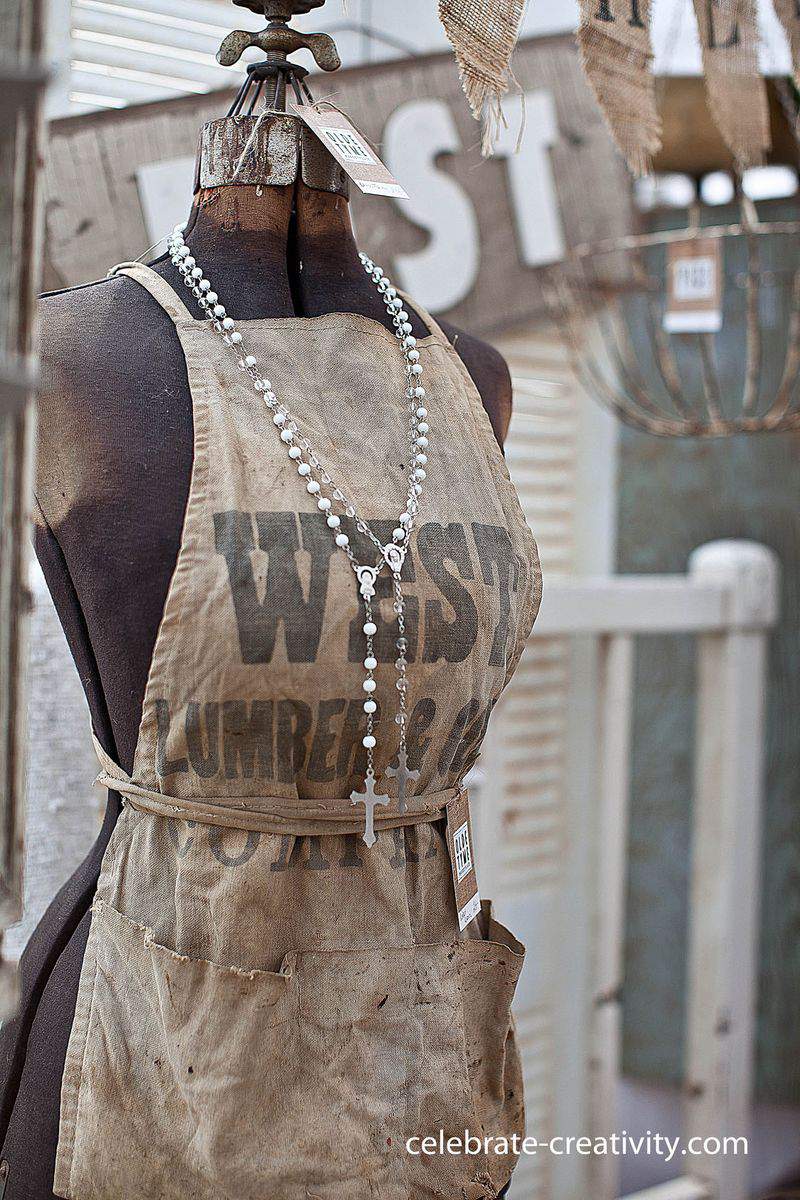 Stenciled canvas for the farm girl at heart.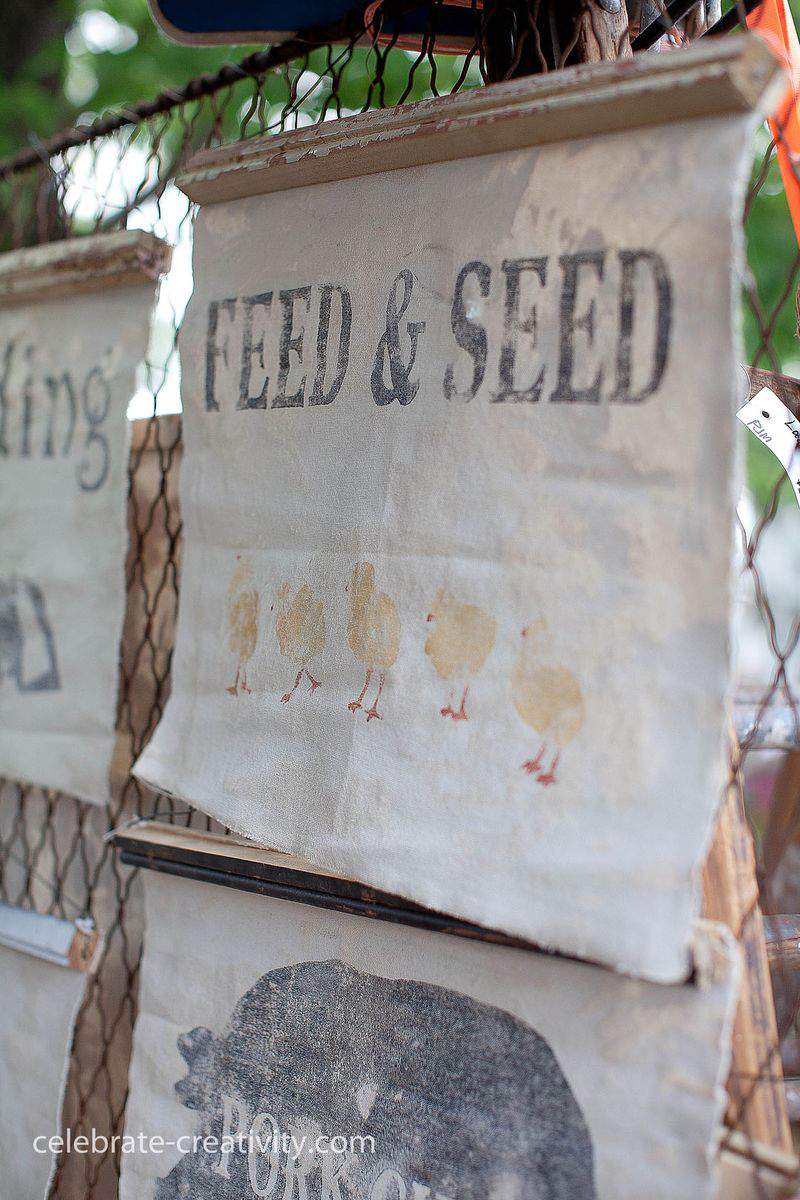 Intricately carved armoires.
I loved this but no way it would fit in my SUV.
Now, I don't have a barn, stable or any horses but I thought these large cast iron mounts were pretty interesting.  Love the patina.
Hmmm, perhaps I was drawn to them in part due to my own heifer head that still hangs in my kitchen (much to the chagrin of family members who still hate it and shudder every time they see it).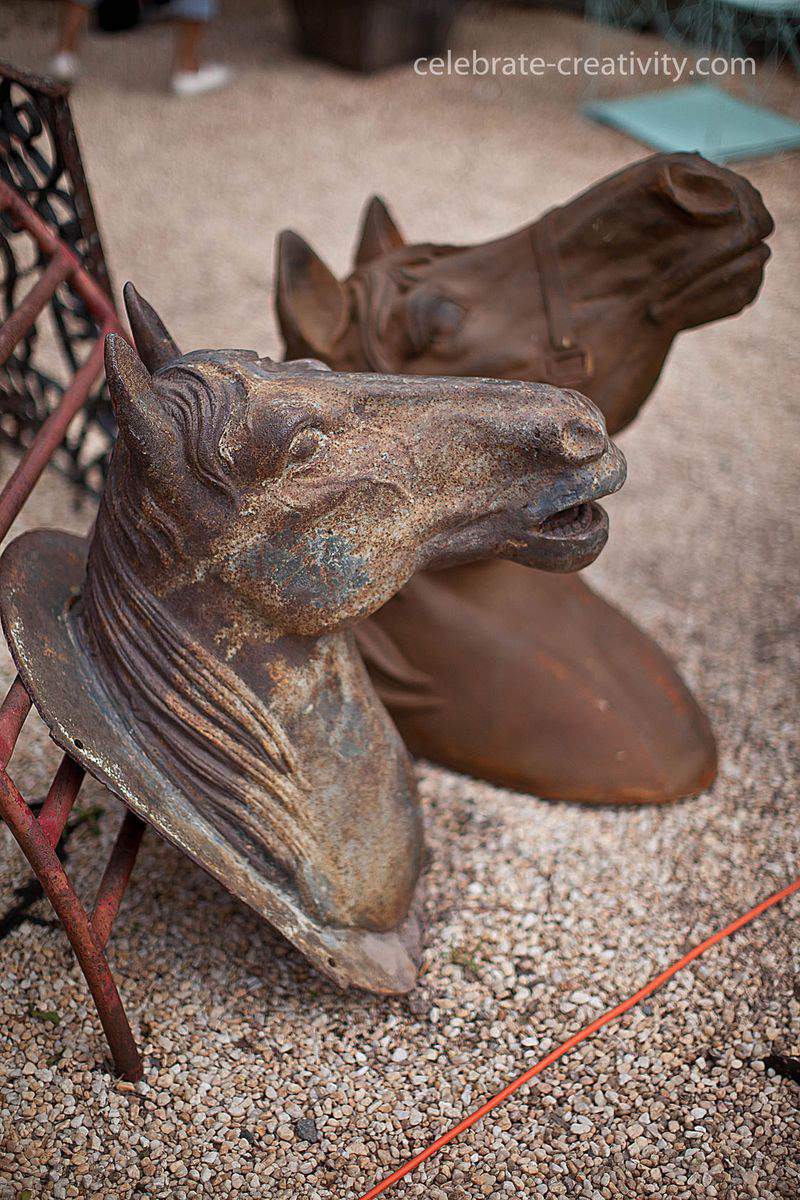 Burlap-wrapped chargers.
Good for a garden party or luncheon.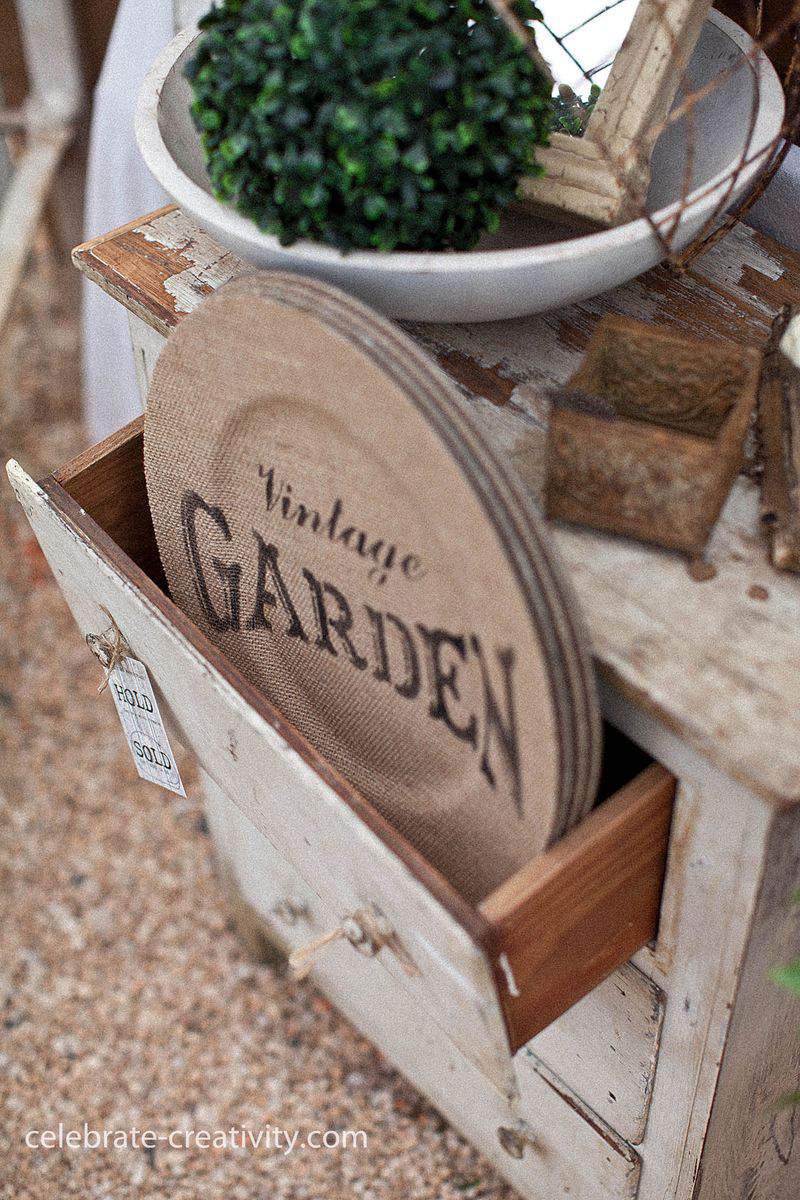 Mini galvanized buckets to hold small florals or greenery.
How beautiful would a collection of these look if they were arranged down the center of a white linen-covered dinner table on top of a burlap runner?
I didn't buy these but thinking about that dinner table makes me wish I did.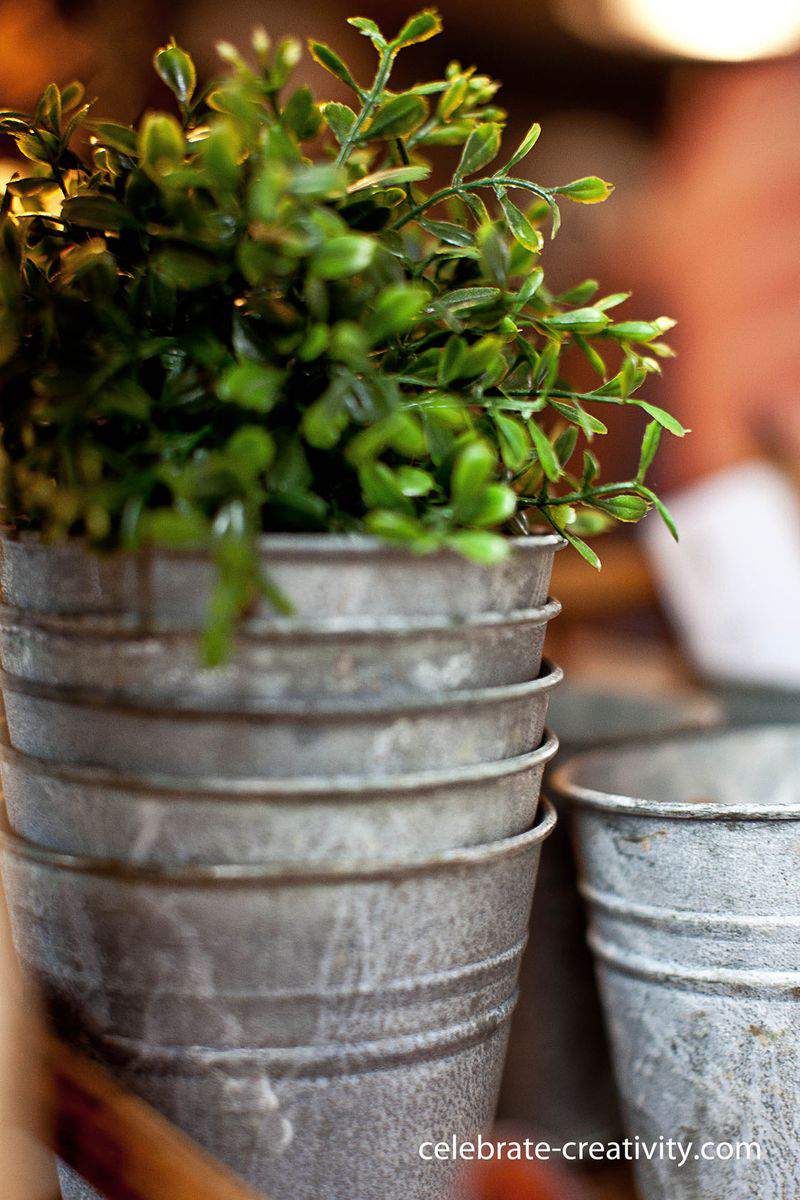 MY LUCKETTS FINDS
Here's a look at the handful of items I picked up for myself.
I think it's safe to say you will see all of these items again on this blog since I plan to use everything I bought  in my photo prop and styling efforts.
Here's a shopping hint, if you see something at the Lucketts market that you like but decide to walk around to think about the purchase… be sure to make note of the location of the booth.
I spent an hour retracing my footsteps trying to find this vintage, cross-stitched tablecloth again.
Just about the time I was ready to give up, I spotted the vendor and snapped it up right after another potential buyer put it down.
I wasn't that familiar with the story of The Vicar of Wakefield but I just loved how well-worn this little classic library edition appeared.
FUN NOTE: I just discovered after publishing this post that The Vicar of Wakefield is one of my mom's favorite books. 
She told me that she first read this book more than 60 years ago when she was in high school and even after all these years, the story still resonates with her to this day. 
I thought it was ironic that I would end up buying a book at random that my mom just happens to love. 
My twin sister has a term for that.  "Synchronicity".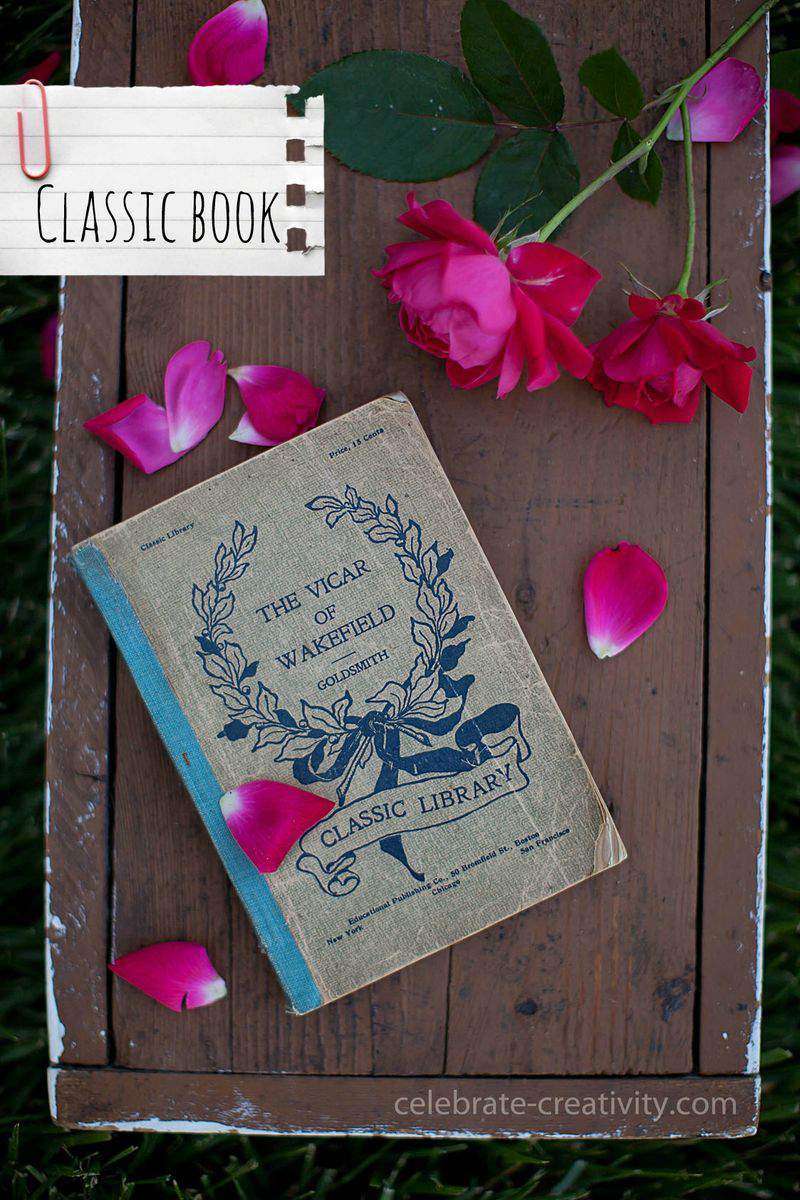 I did end up picking up some of these lovely silk-screened flour sack towels.
OK, I can't resist crisp, white cotton (or linen for that matter).
Finally, I actually purchased this large paddle-like bread board before I got to the market.  What a grand board it is at almost 2-feet in diameter.
The board was featured prominently over the last few months on Miss Mustard Seed's blog and I emailed her to see if it was for sale.
She said yes and it worked out that perfectly that I could pick it up at her Lucketts booth.
Yay for me. ♥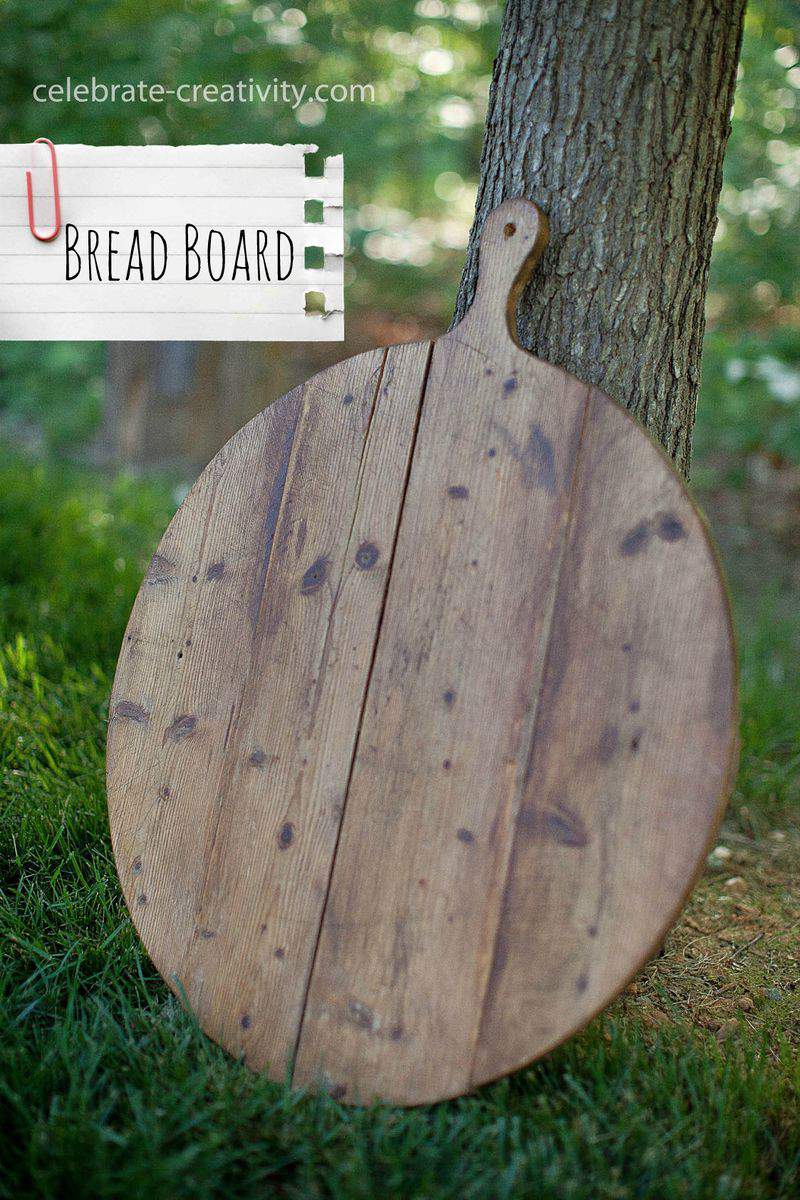 Thanks for stopping by.
See you back here next time.