There may be no other sweet treat that truly represents this time of year… more than candy corn.  With that traditional melacreme goodie in mind, I thought I'd you'd enjoy this sugar cookie twist on that popular candy.
Now, cookie lovers may wonder how you got all three familiar candy corn colors into one cookie.  Throughout this post, I'll show you just how easy it is to make these candy corn sugar cookies.
When my husband first saw these candy corn sugar cookies, he said he didn't believe I made them and insisted they had to be store-bought.
My daughter defended my efforts saying, "Dad,  I don't know why you think she didn't make them.  This is exactly the kind of cookie Mom would make".
She's right, of course.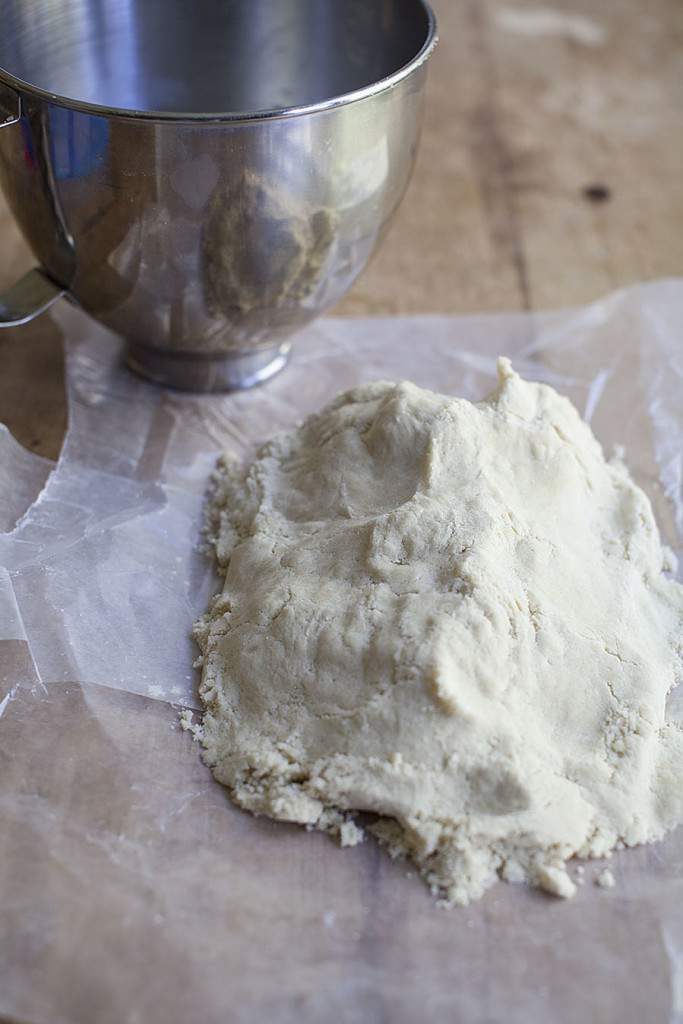 Anyway, start with your favorite sugar cookie recipe.  Mine was a little crumbly at first, but a little kneading took care of that.
Separate the dough into three sections.
Lightly spray a loaf pan with cooking spray.
Firmly press the first section of dough into the loaf pan.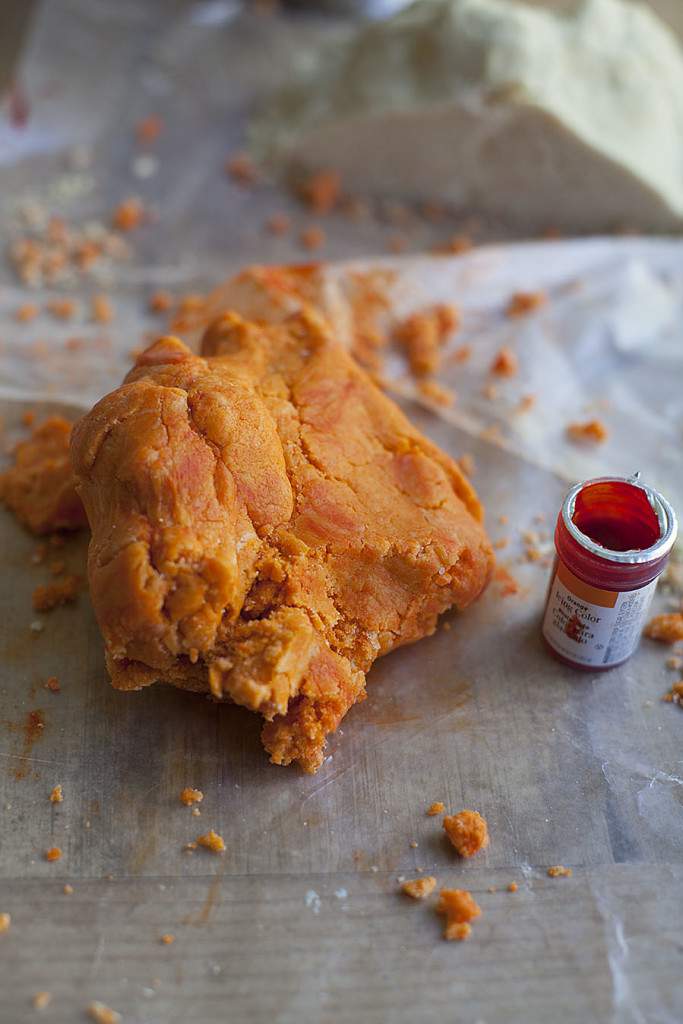 You'll need some yellow and orange food coloring.  I use gel coloring which has a thicker consistency than typical food coloring.  You can find gel coloring at most crafts stores in the baking aisle.
I suggest you wear gloves for this next step. Add the gel coloring to the dough and knead it until the coloring is well combined and you've achieved the shade of orange you want.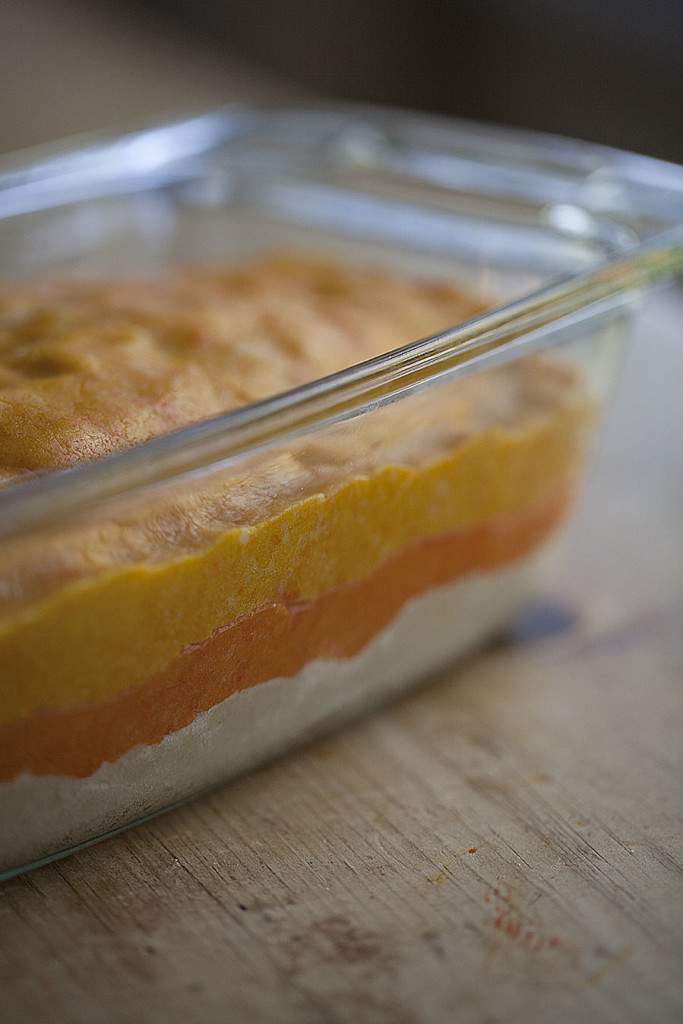 Mold the orange dough into the pan.
Color the final amount of dough using the yellow gel coloring.
Press the yellow dough into the loaf pan.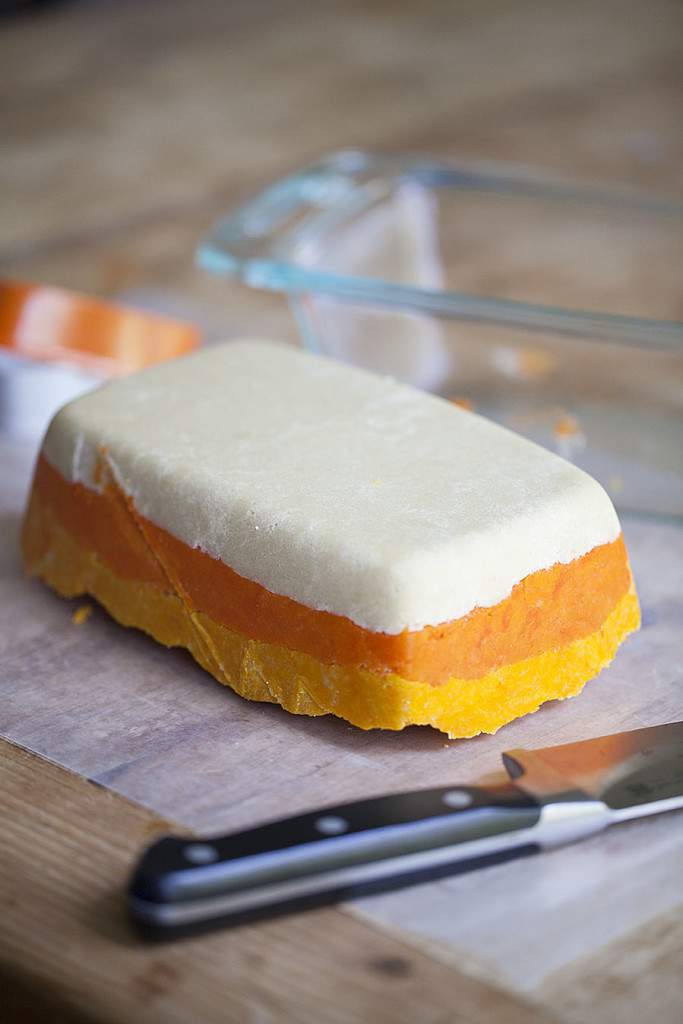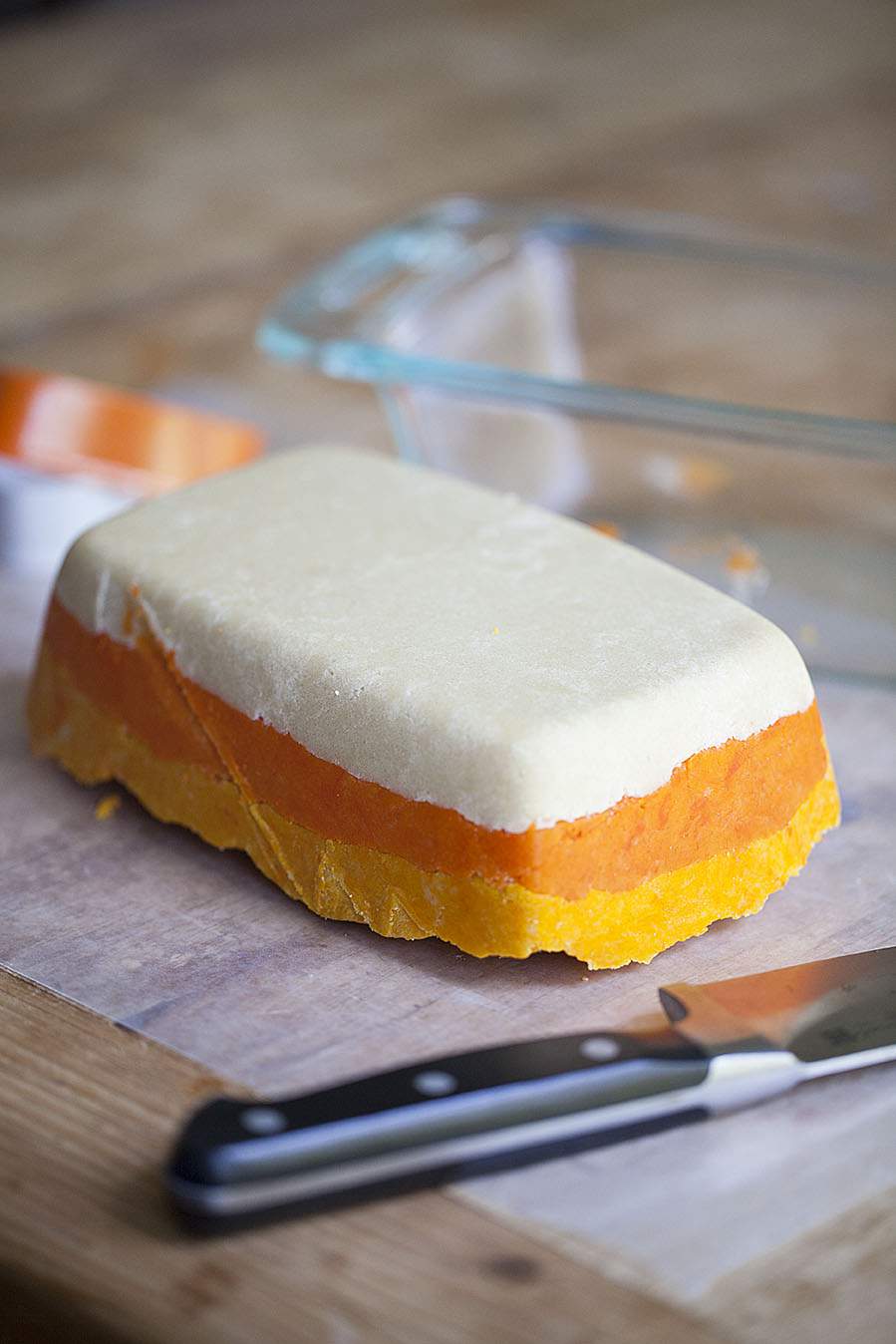 Cover dish with plastic wrap and refrigerate for about 30-minutes.  This will help firm the loaf.
You may need to use a knife to gently help separate the sides of the dough from the pan.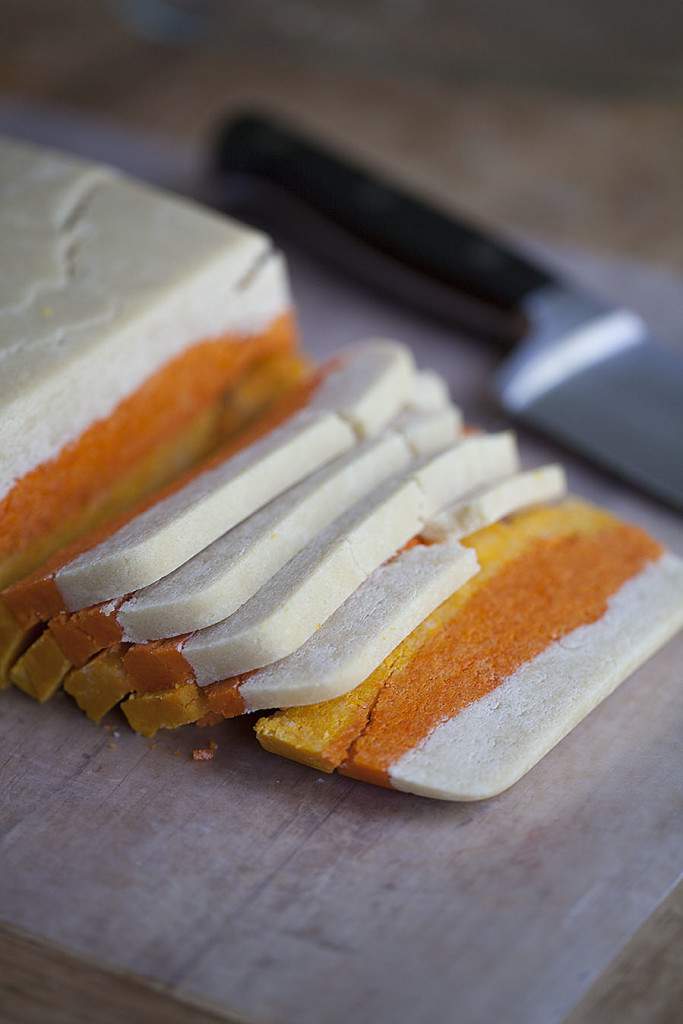 Use a sharp, smooth-edge knife to slice the loaf like you were slicing a loaf of bread.
The tri-color cookie is making sense now, isn't it?
Some of the slice may break apart. No problem.  Just gently pinch the dough back together.
Position a candy corn cookie cutter so that you can get the perfect looking candy corn cut.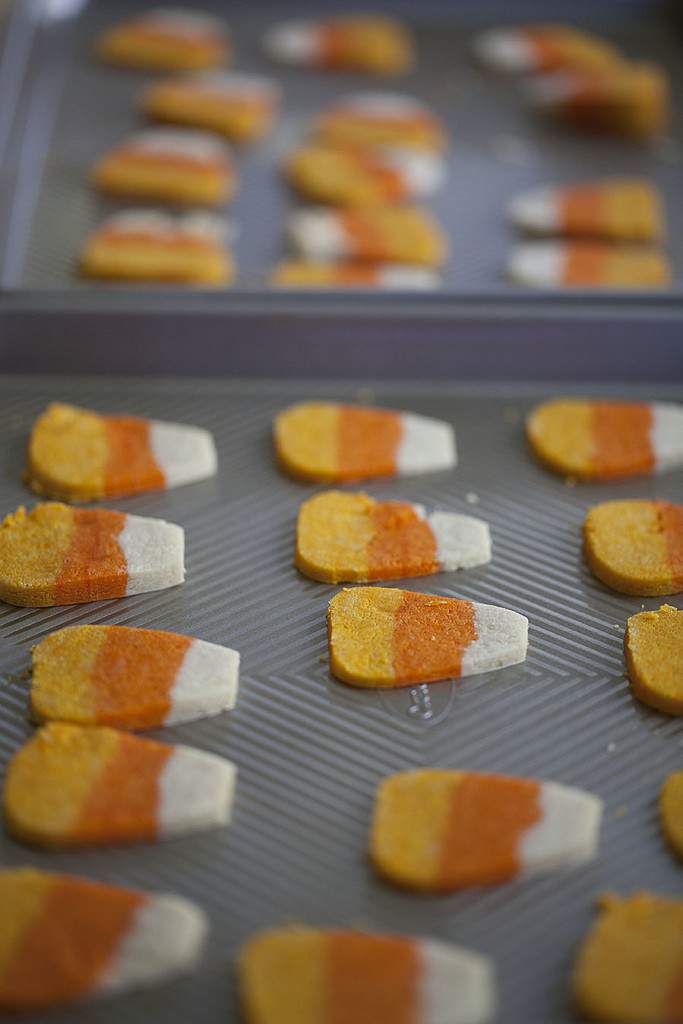 The first time I cut mine, I was too fixated on using the whole cookie cutter.
Don't bother with that. Just make sure the round top of the cutter lines up just under the top of the dough slice so you'll have that required rounded cookie tip.
You may end up with quite a bit of cookie dough scraps but don't toss them.
Just knead the scraps together, roll it out and cut marbleized candy corn cookie shapes.
VOILA, they're that simple to make and they look just like real candy corn.
Serve these candy corn sugar cookies on a platter with other Halloween goodies and I think you'll have a hit on your hands.
These cookies would also make adorable gifts or individual parting treats.
Wrap 4-6 cookies in a goodie back and tie with a yellow and gold ribbon and gift away to neighbors or party guests.
Candy corn never looked so adorable.
You've no doubt noticed this blog has a brand new look.  Yay!
I love it and I hope you do too.
We're still tweaking and zapping a few bugs here and there.
Stay tuned, I'll talk much more about my new design along with my  plans for brand new features and columns over the next few weeks.
Thanks for stopping by.  I'll see you next time.