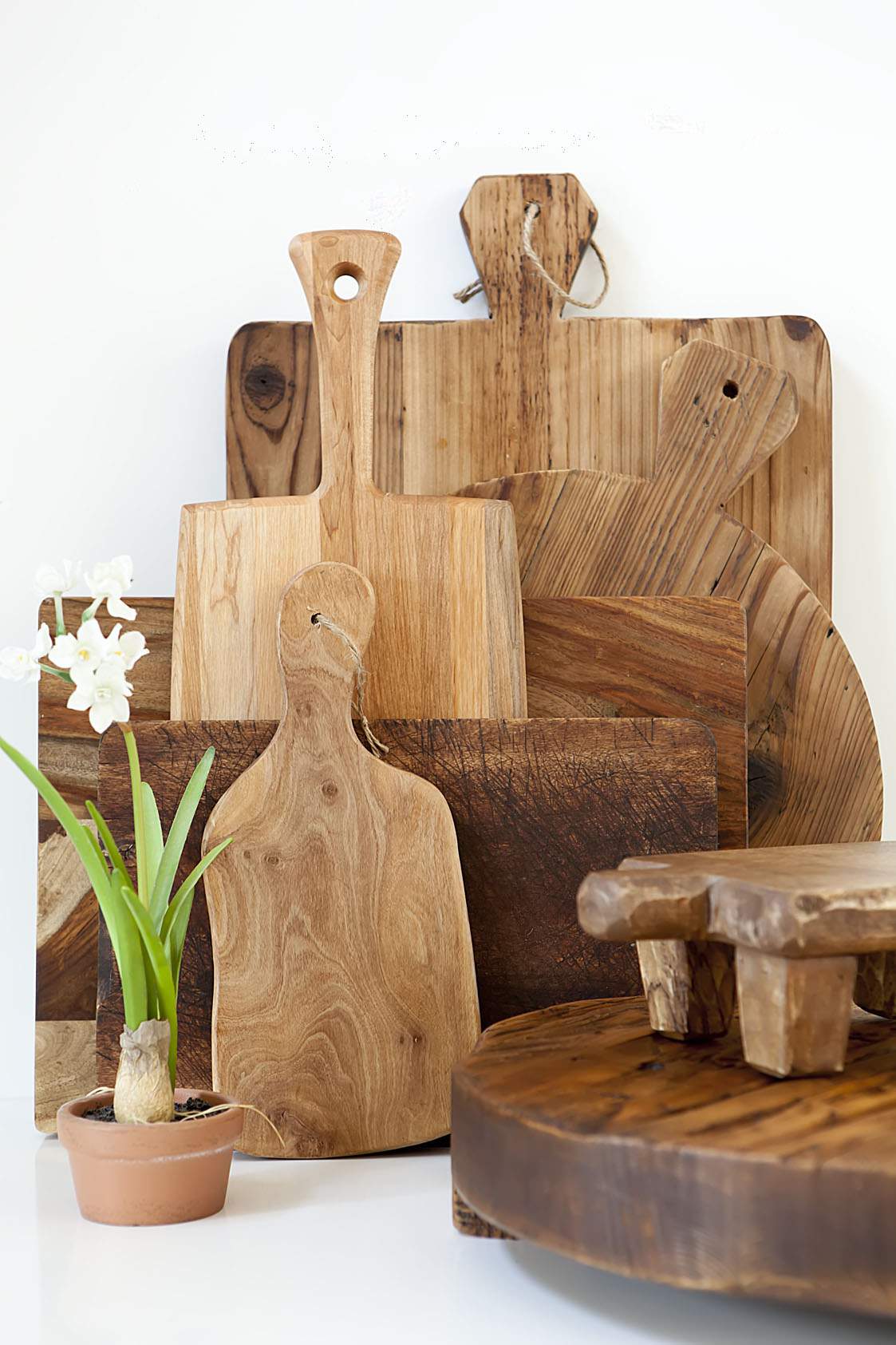 I appreciate the look of wood cutting boards. There's just something about the soft grain and varied coloring and texture that really speaks to me.
Over the years, I've been able to find several nice boards and I'm always on the lookout for new ones to add to my growing collection.
Throughout this post, I'm sharing a few simple tips for caring for cutting boards.
Before you think I'm crazy for collecting so many boards, I will say while I do actually use them for cutting and serving, I also use them in my food styling photography efforts as backdrops.
It's quite useful having so many different shades of wood to choose from for food photo shoots like this and this.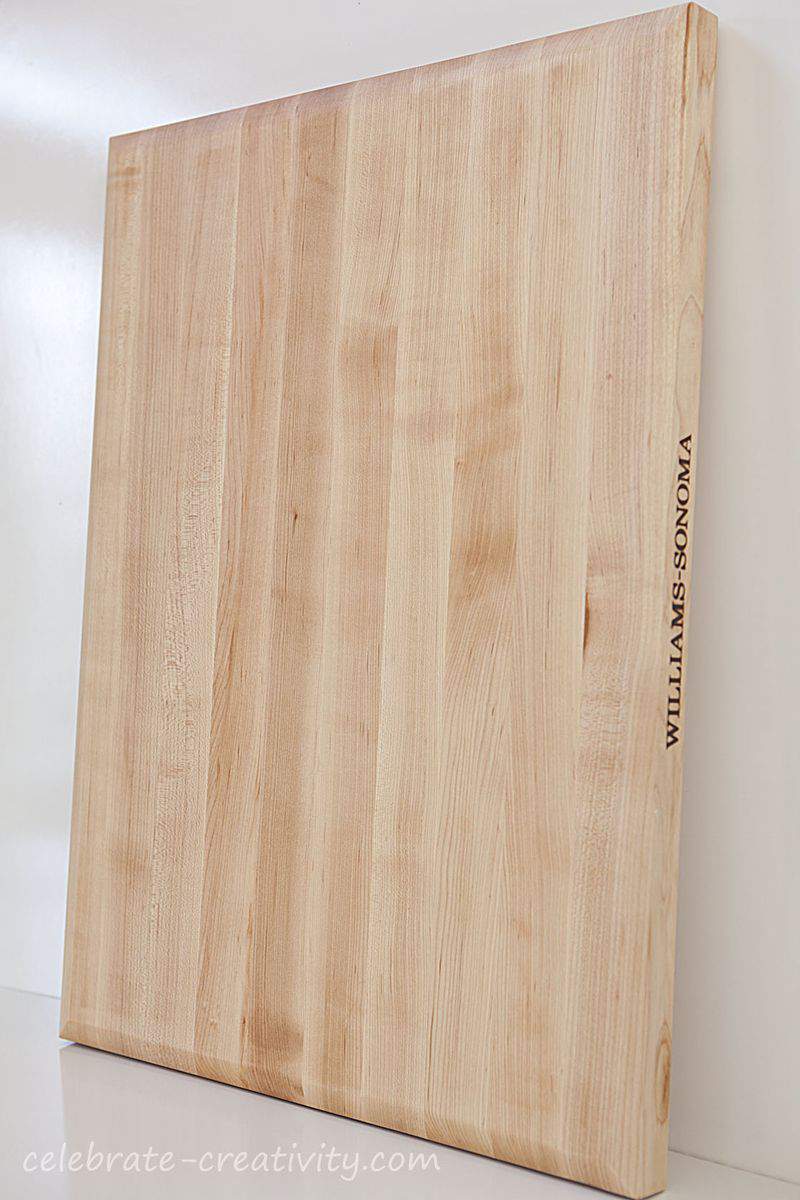 I received this beautiful cutting board for Christmas from Boris and the kids and at 24″ x 18″ it's super huge.  Clearly, they know I have a thing for cutting boards.
With its smooth surface and multi-grained coloring, I think it's almost too pretty to use.  I did say almost.
I'm going to keep it on my kitchen counter to encourage me to use it often.
While the wood coloring in this new board is a little lighter than I'm typically drawn to, I still love it.
Before the board can be put to good use, it first needed to be seasoned.
Seasoning wood cutting boards and cheese boards (and wood utensils) will improve their durability, longevity and also help preserve and/or restore the overall appearance of the wood.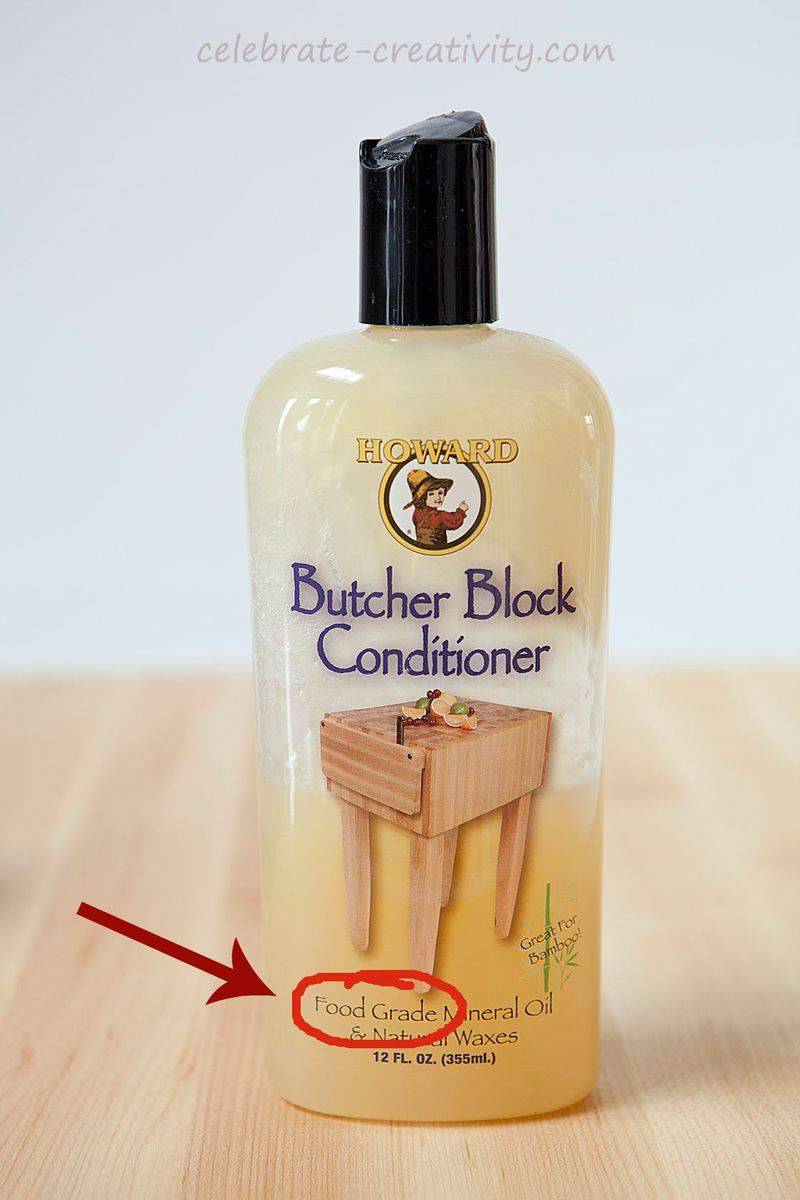 To season a wood cutting board, use a mineral oil, wood wax or wood conditioner as long as it is FOOD GRADE, meaning it's food safe.
Always look for that "food grade" designation on the product packaging before applying any treatment to boards that will come in contact with food items.
I use this brand that I picked up for about $7 at Home Depot (in the wood stain aisle) but I know many other retailers carry similar products that work equally well.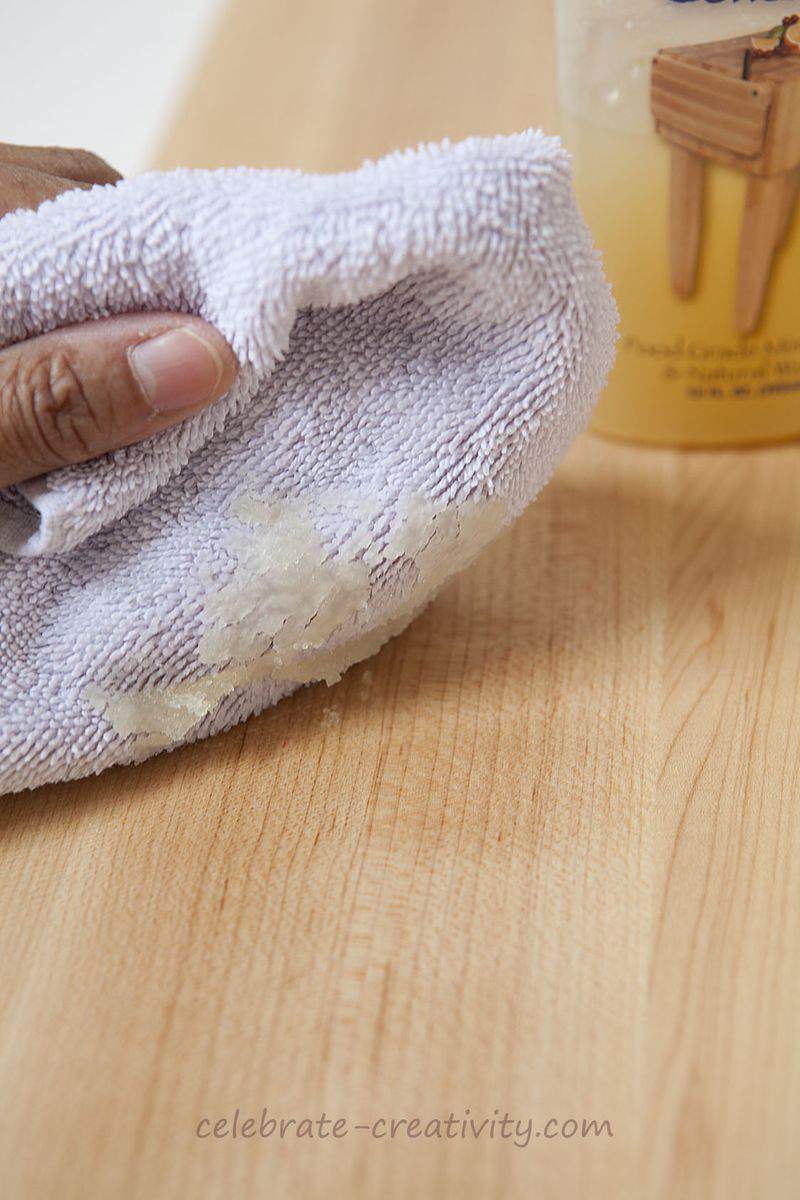 Use a clean cotton cloth or micro fiber to wipe the board down of any debris.  Then use another clean cloth to apply the oil evenly over the surface, front, back and sides.
Make sure you rub the oil in, in the direction of the wood grain.  Allow the oil or wax to thoroughly soak into the wood before applying a second coat over the entire board.
The board will feel a bit oily and that's OK.  Allow the board to dry and then wipe off the excess oil with another cloth.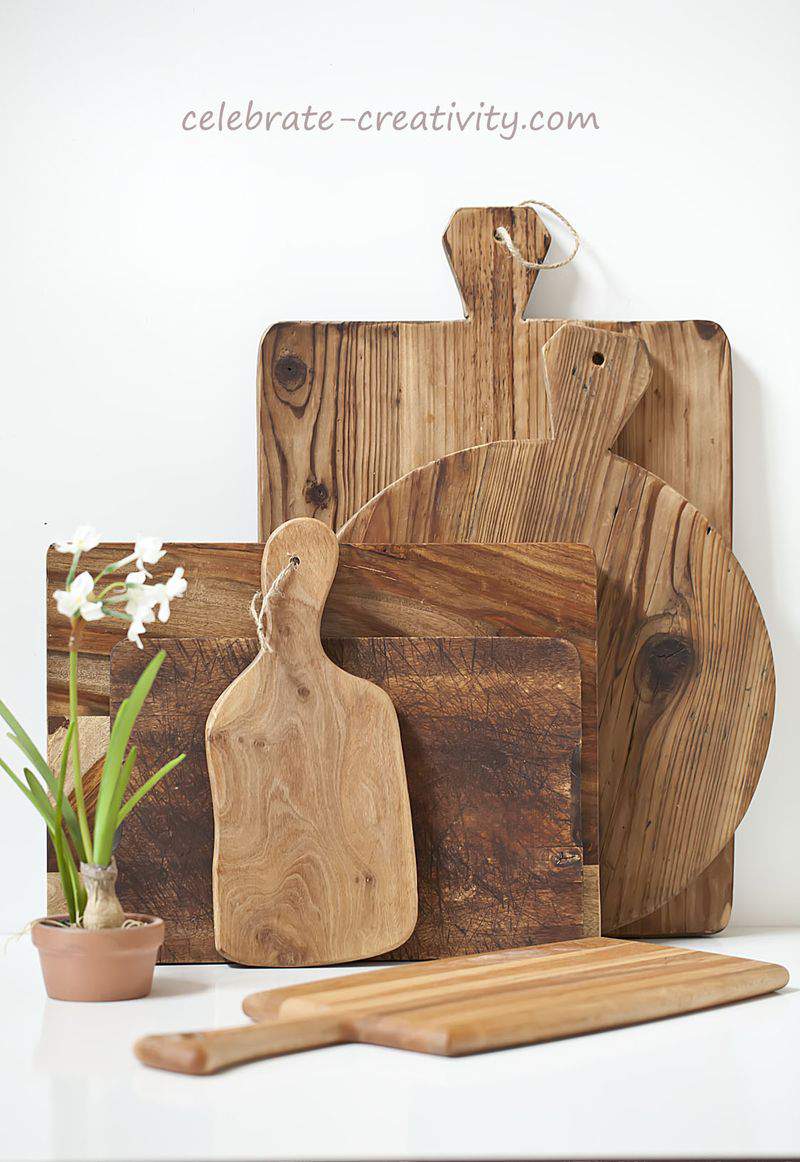 The oil will really bring out the natural color in your woods and I think you'll really notice a big difference.  Dry wood wants oil and when you apply it the wood will just soak it up.
When cleaning your boards, skip the dishwasher which can cause the board to dry out and turn dull.  I always wash my boards in hot soapy water and I never leave them soaking in the sink.
Regular oil conditioning will also keep your boards from drying out over time.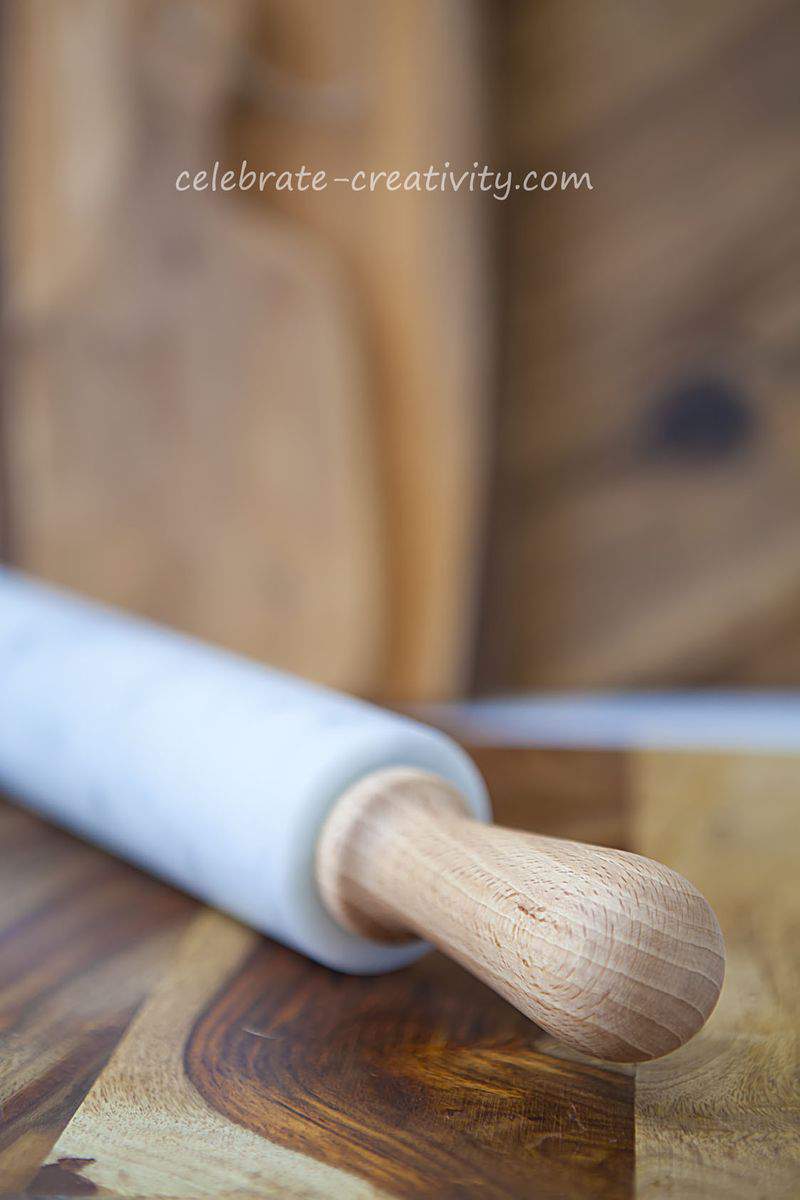 Seasoning is not just for cutting boards either.  If you have other kitchen items that have natural wood attached you may want to consider conditioning those areas too.
For example, I treated the handles on my marble rolling pin and the conditioning not only enriched the color but I know the handles will now also wear much better over time.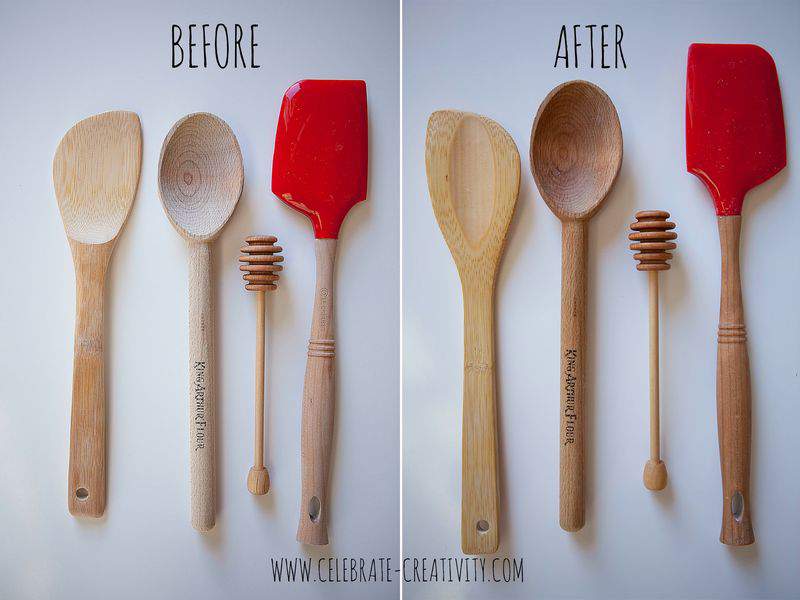 Don't forget to take care of your spoons too. Spoons of wood or even the ones with just wood handles should also be regularly conditioned to improve thier wear and durability.
Take a close look at the before and after photos below and you can see how the dull wood was enriched (especially the handles) and much of the color was restored after the application of mineral oil.
NOTE: I accidentally used a different spoon on the far left in my After photo but the resulting change in color after conditioning was the same with both spoons.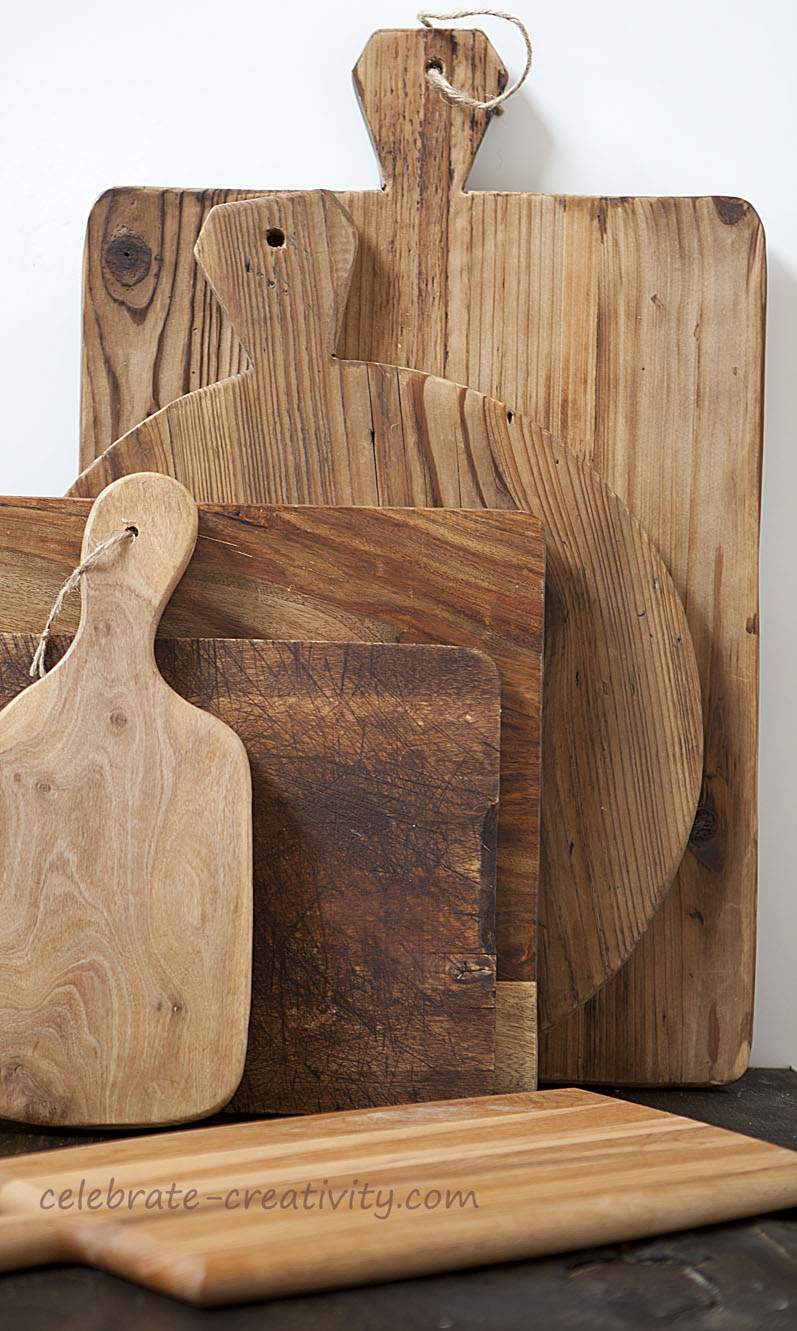 Sometimes, wood boards can hold on to mild odors from various food and veggies.
To eliminate odors from your board, rub the board with kosher or table salt along with half a lemon. Allow this combo to sit for 3-4 minutes and then wipe clean with a damp cloth.
Let the board to air dry completely before applying another light coat of oil if needed.
Your wood cutting boards, cheese boards and wood-handled utensils definitely deserve special care.  Try to give it to them.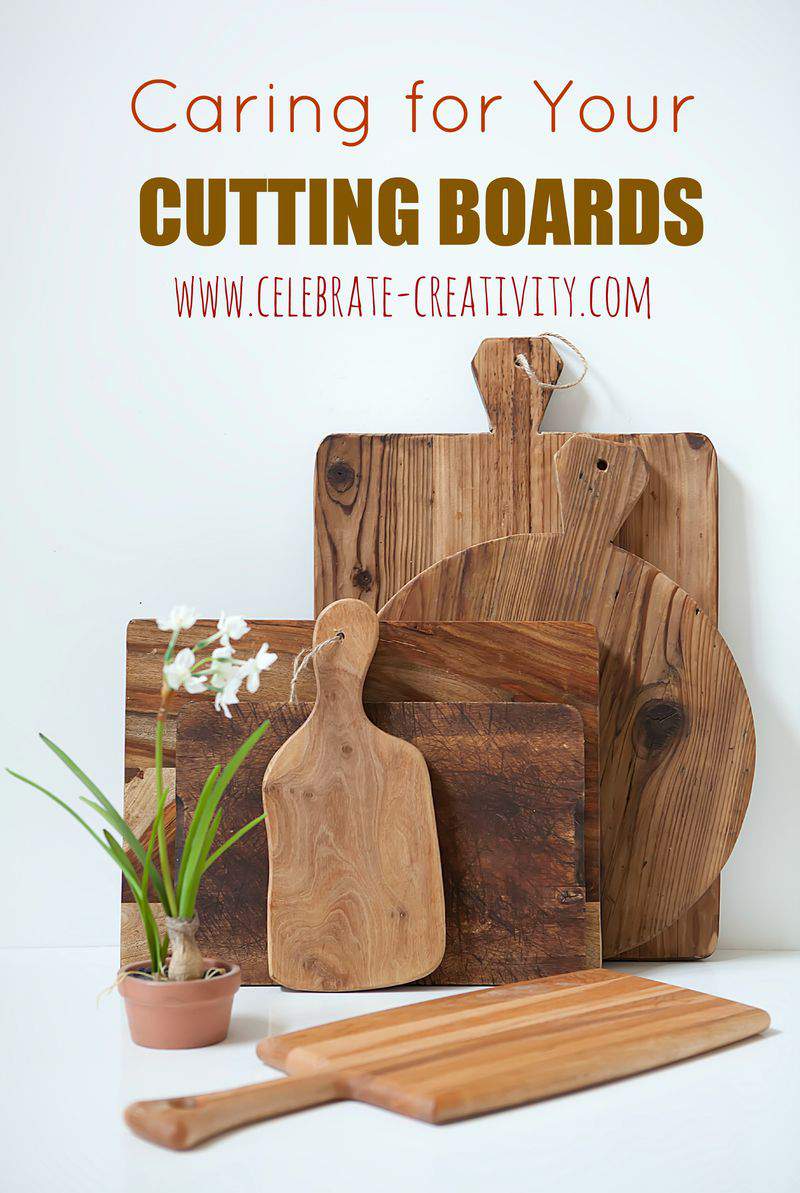 Thanks for stopping by.
See you back here next time. ♥