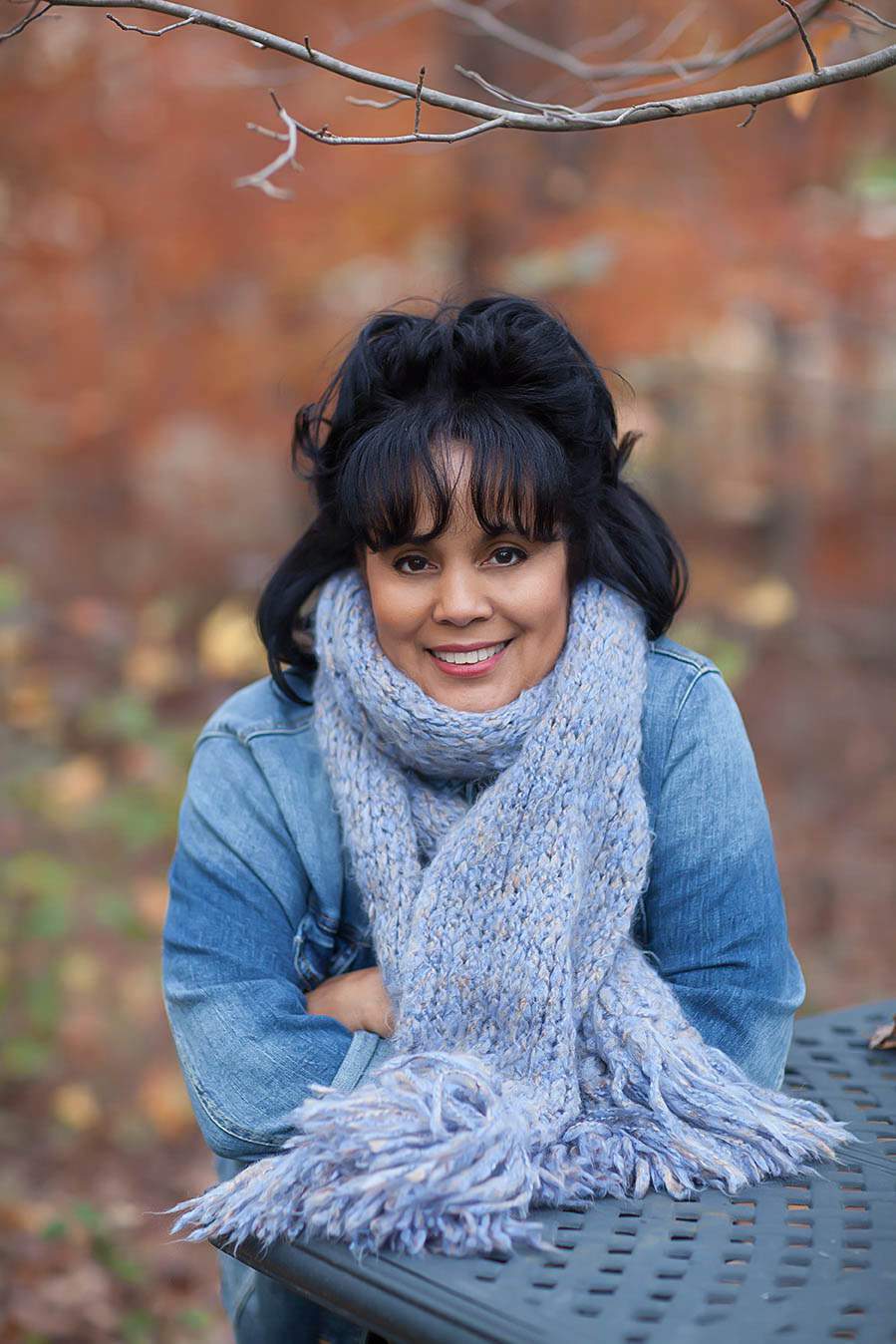 As much as I love the look of knitted apparel, I've never been much of a knitter myself.  I'd love to learn but when I look at those tiny, chicken-scratch-like knitting instructions… well, my eyes kinda glaze over.
However, I think I've found the next best thing to knitting without using knitting needles.
It's called loom knitting and throughout this post, I'll show just how easy it was to make this 6-foot scarf.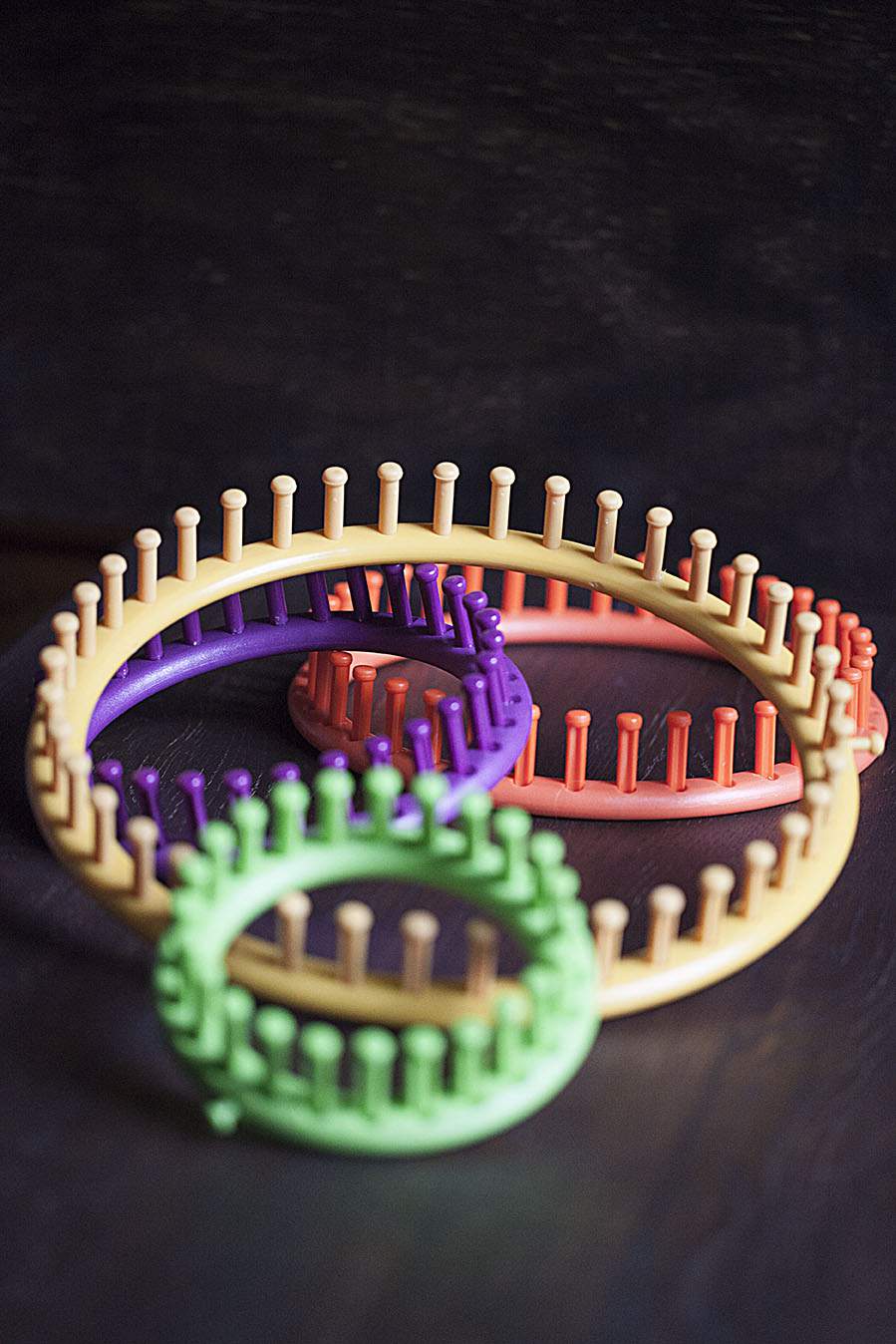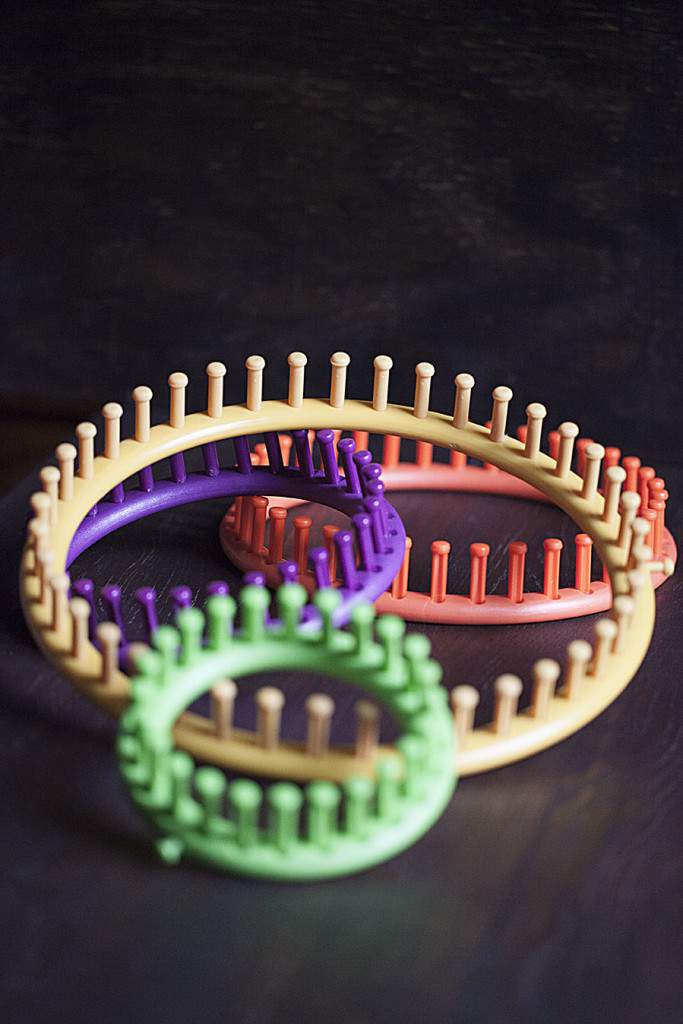 Perhaps you've seen these plastic circular looms at your favorite crafts or fabric store.
They come in various colors to represent the various sizes and maybe you even walked right passed them without ever thinking about picking one up.
You may change your mind after reading further.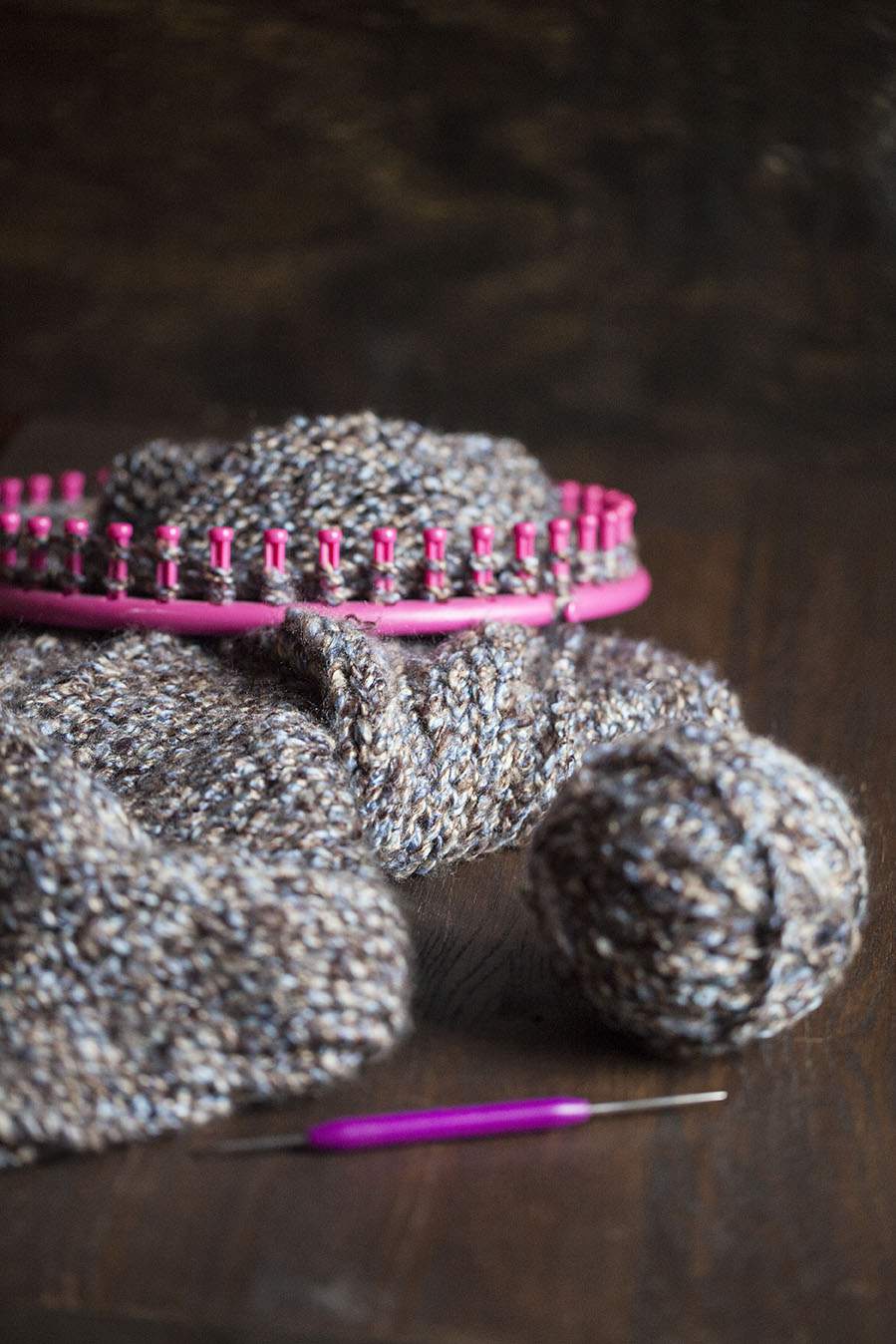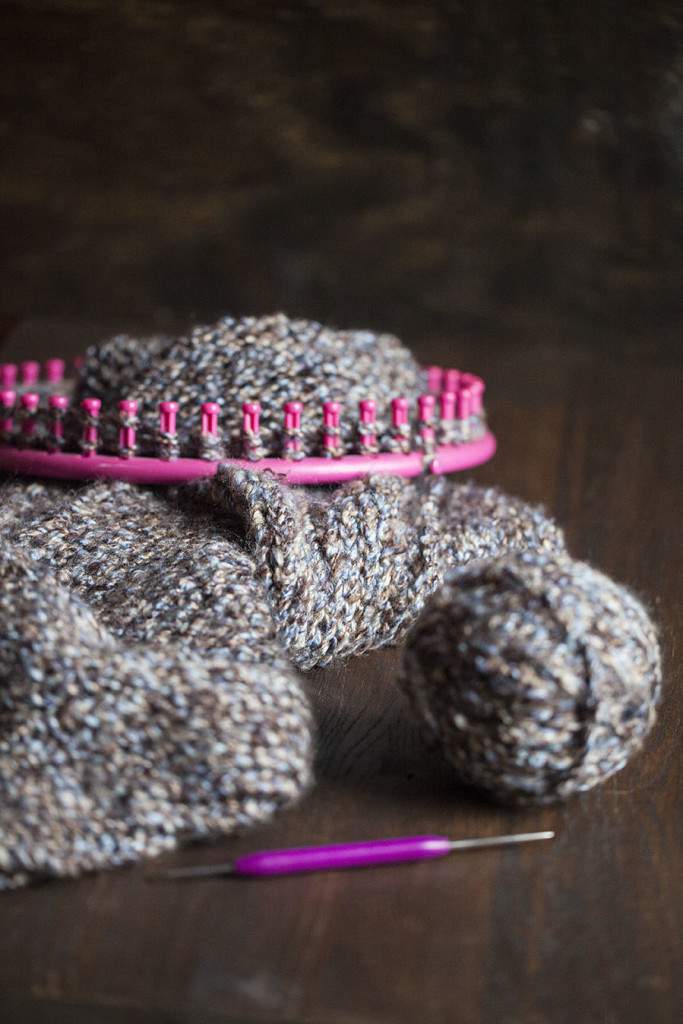 These knitting looms are easy to use and require no special skill to produce lovely accessories including hats, shawls and scarves.
When I make my scarves, I always use the jumbo loom which measures about 10-inches in diameter.
Now, Christmas is not that far off and if you like handcrafted gifts… consider making scarves this year.
I'm already working on several scarves for upcoming holiday gifting.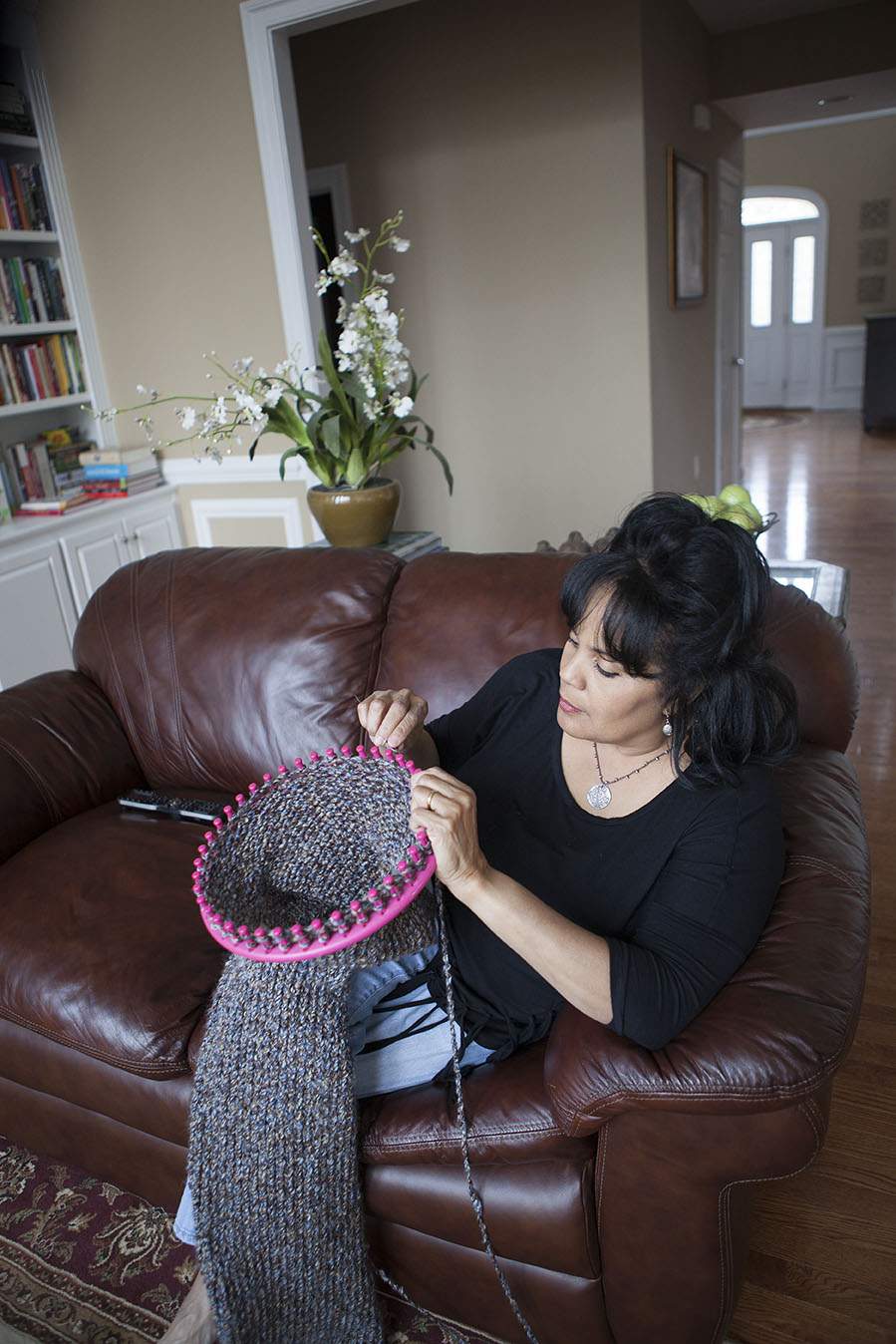 To use the loom, simply wrap the yarn around the peg and then wrap loosely wrap the yarn again counter-clockwise so that you have two rows around each peg.
Use the enclosed hook to left the bottom row of yarn over the top row.
Work your way around the entire loom to complete your first row of knitting.
Then, wrap the yarn again and repeat.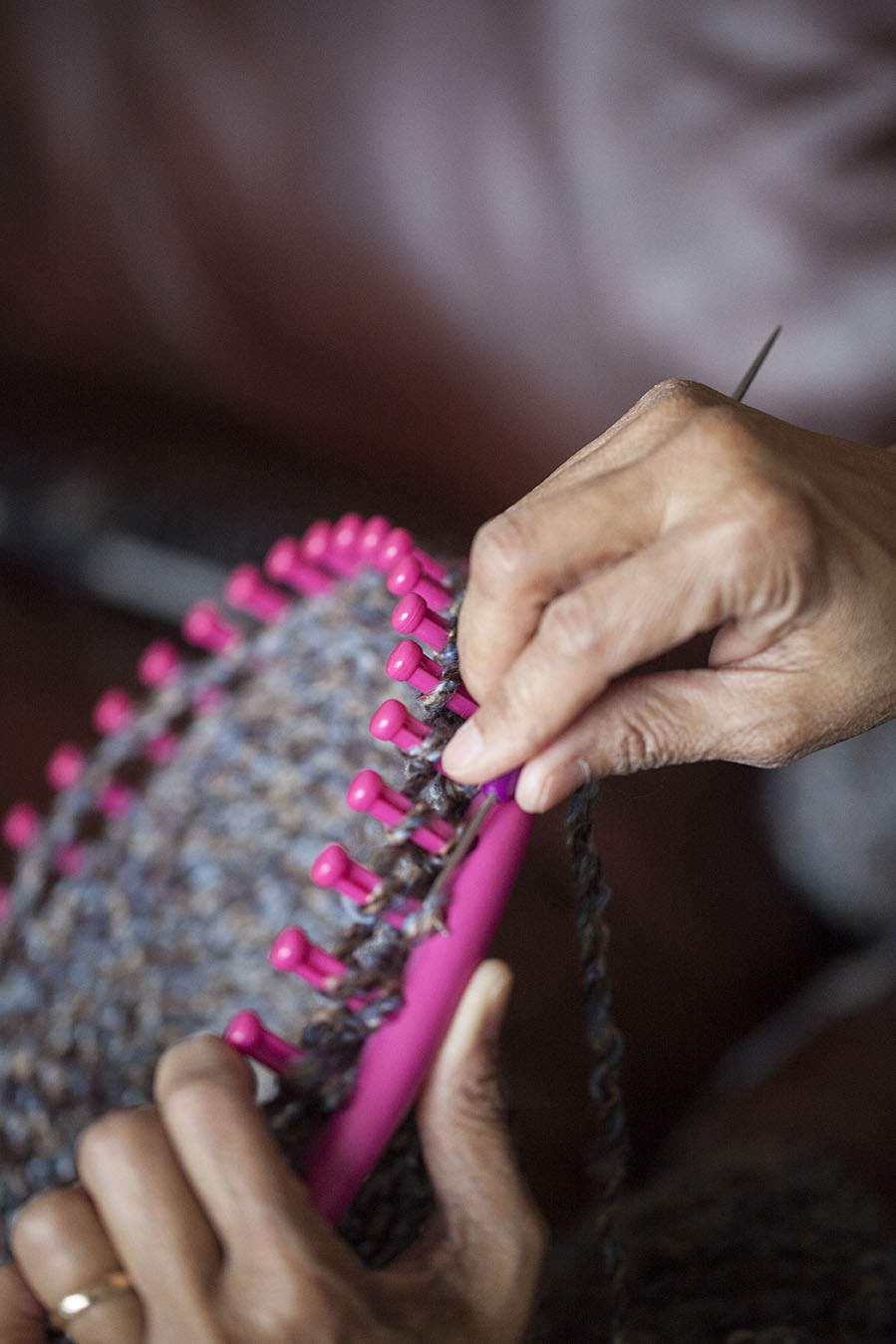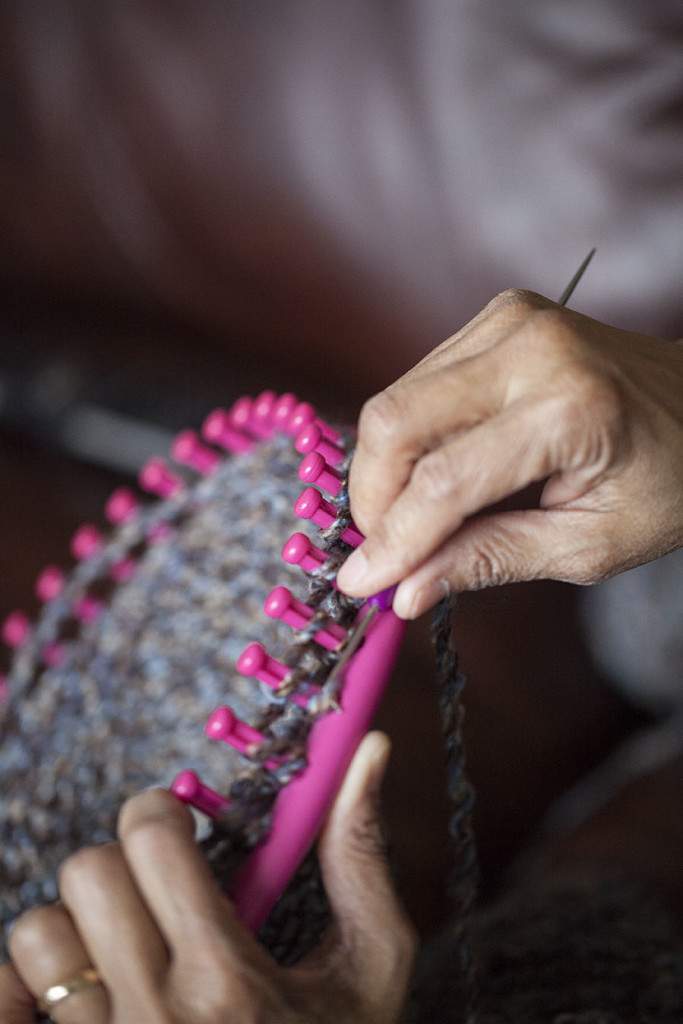 As you continue to create the rows, it won't take long before you'll noticed the knitting dropping down through the center of the circular loom.
Just keep creating row after row after row to create the desired scarf length.
Instead of fiddling with the remote, you can easily get a lot of loom knitting done while sitting in front of your favorite TV show.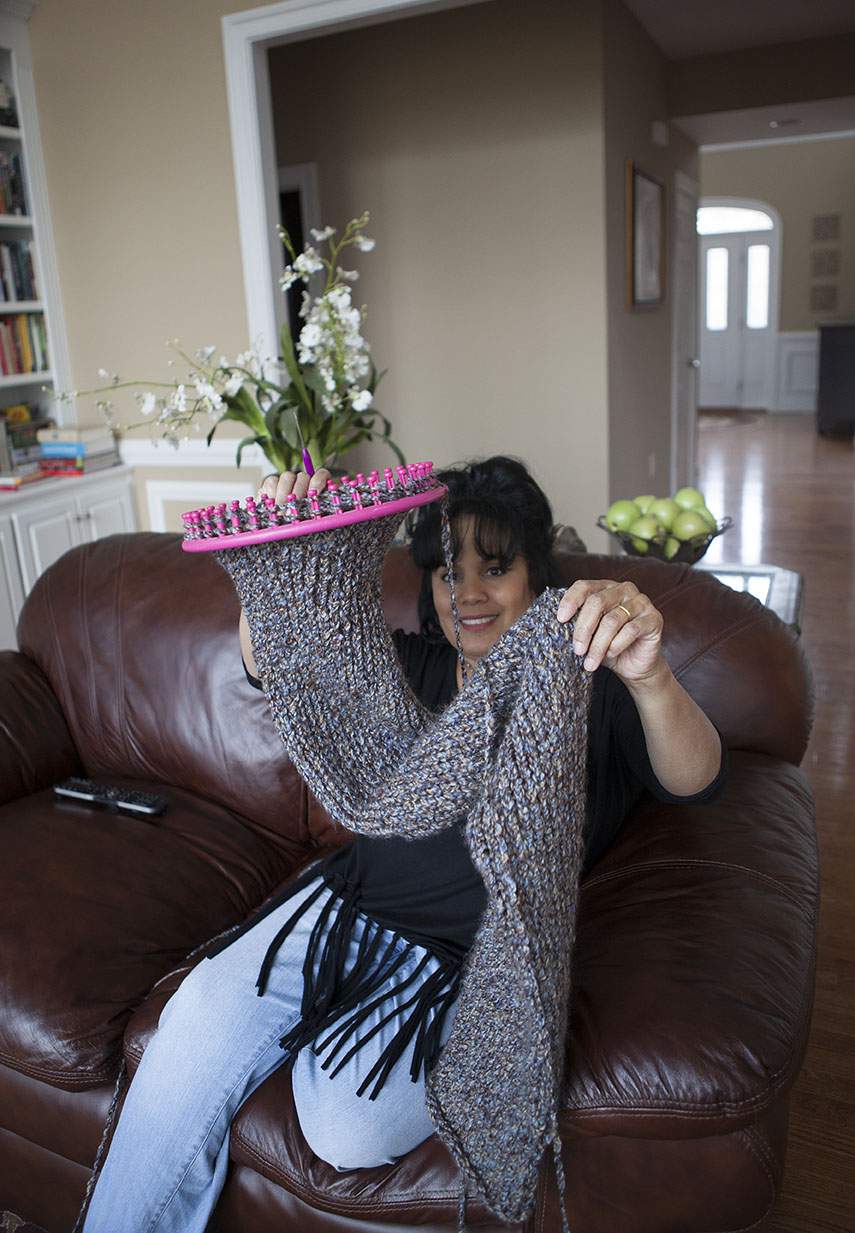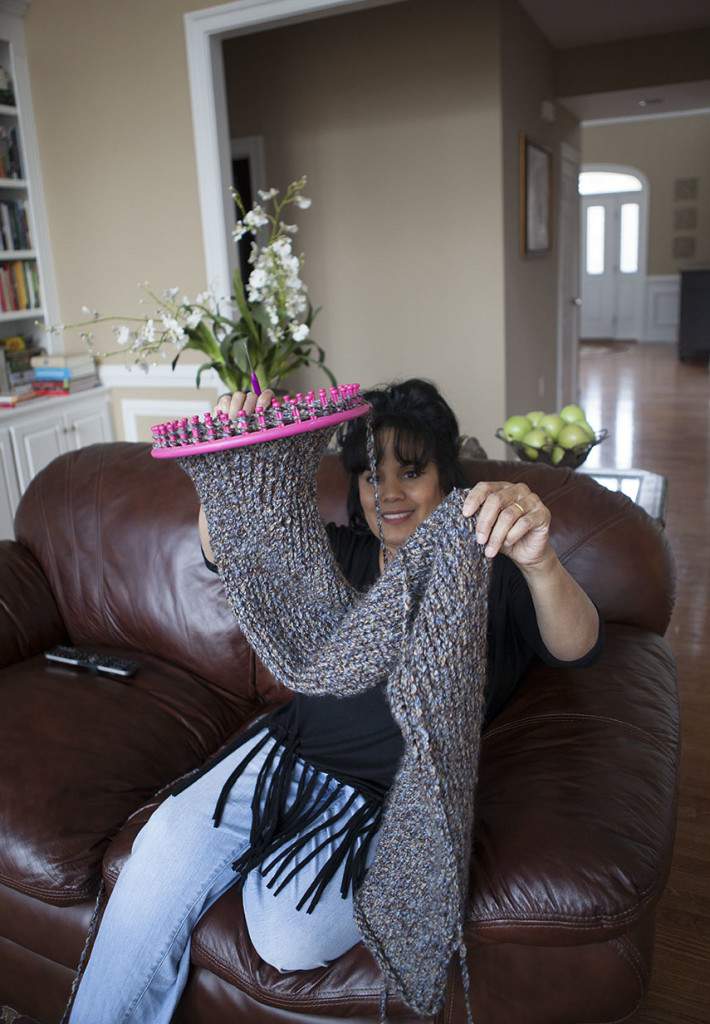 The scarf comes out like a tube scarf and you'll have to cast the stitches off the loom when you've reached the desired length.
Remember, since the finished scarf is a tube… you'll have to close each end.
You can do that with large fringe like I did or you could pull each end together, close the opening and add a big decorative pom-pom on each side.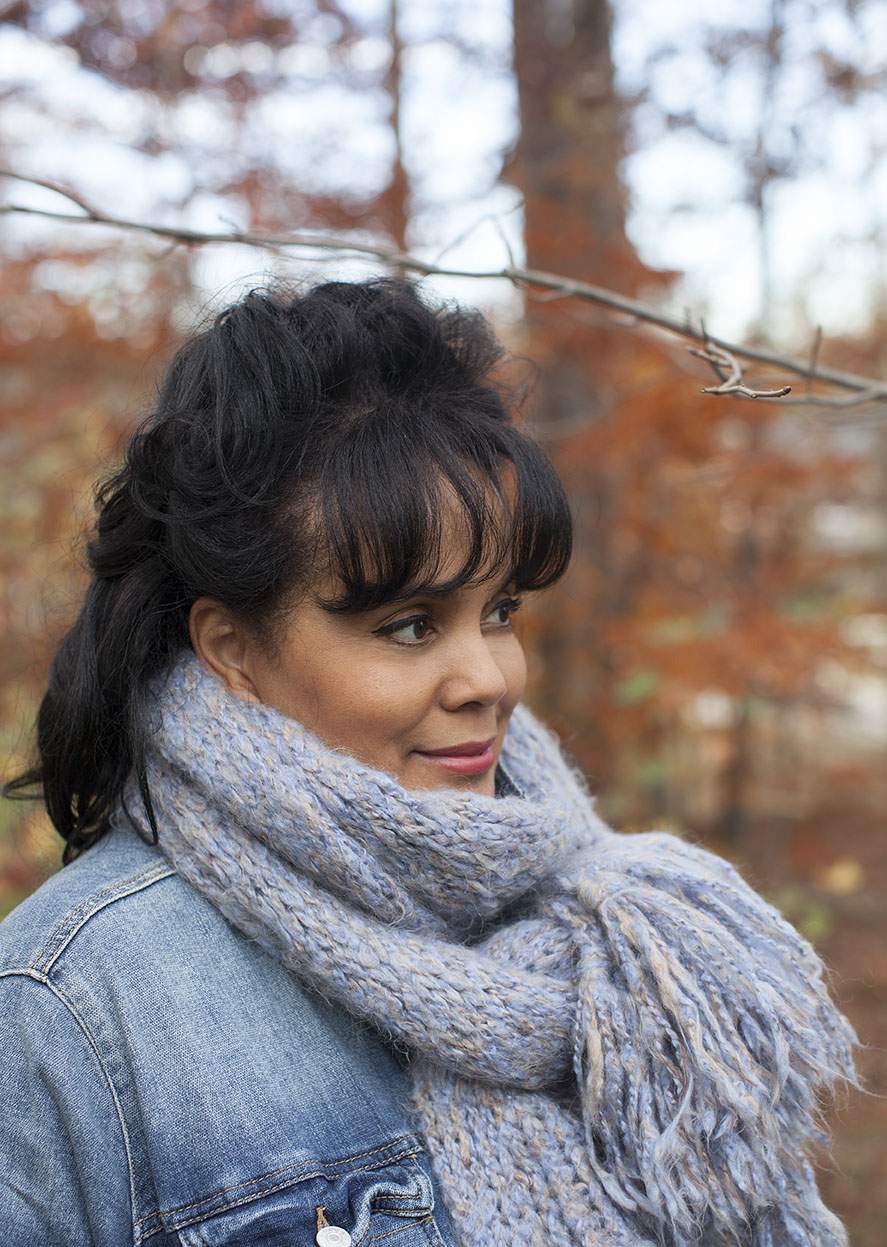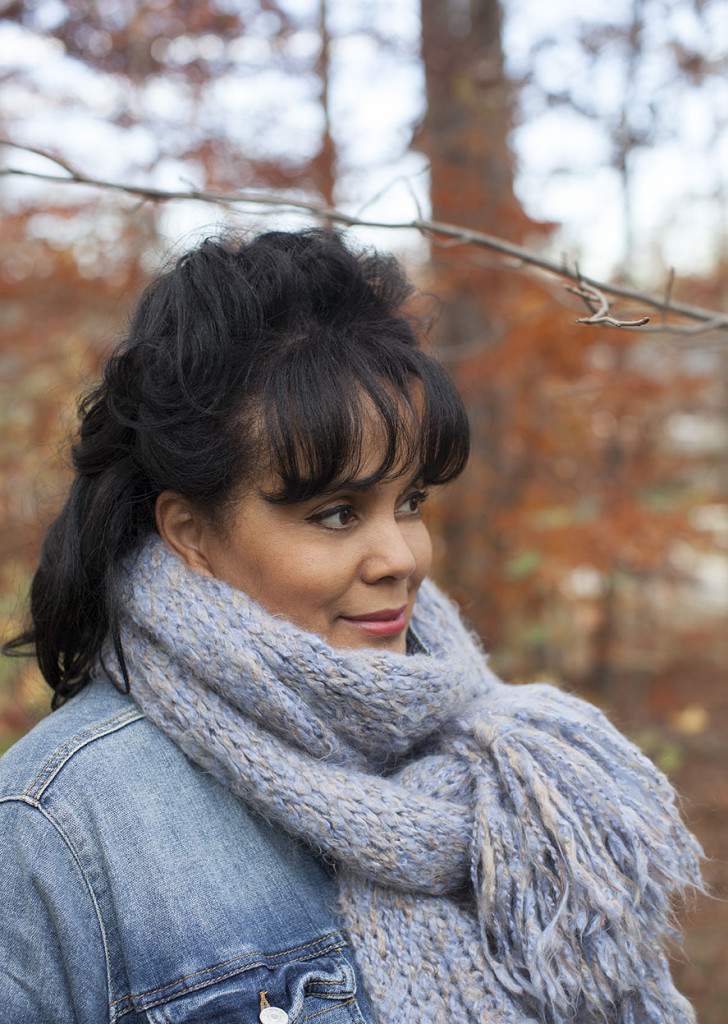 The tubed nature of the scarf gives it a double layer which makes it a much thicker and warmer accessory than a typical knitted scarf.
I've made many of these over the years and I prefer a really long length which allows me to wrap it around my neck at least twice.
This scarf (and all others I've made like this) measures about  63-inches and that doesn't include the 6-inch fringe on each end.
This long length and fringe will require about 4-large skeins of yarn but I think it looks better super-sized and bulky like this.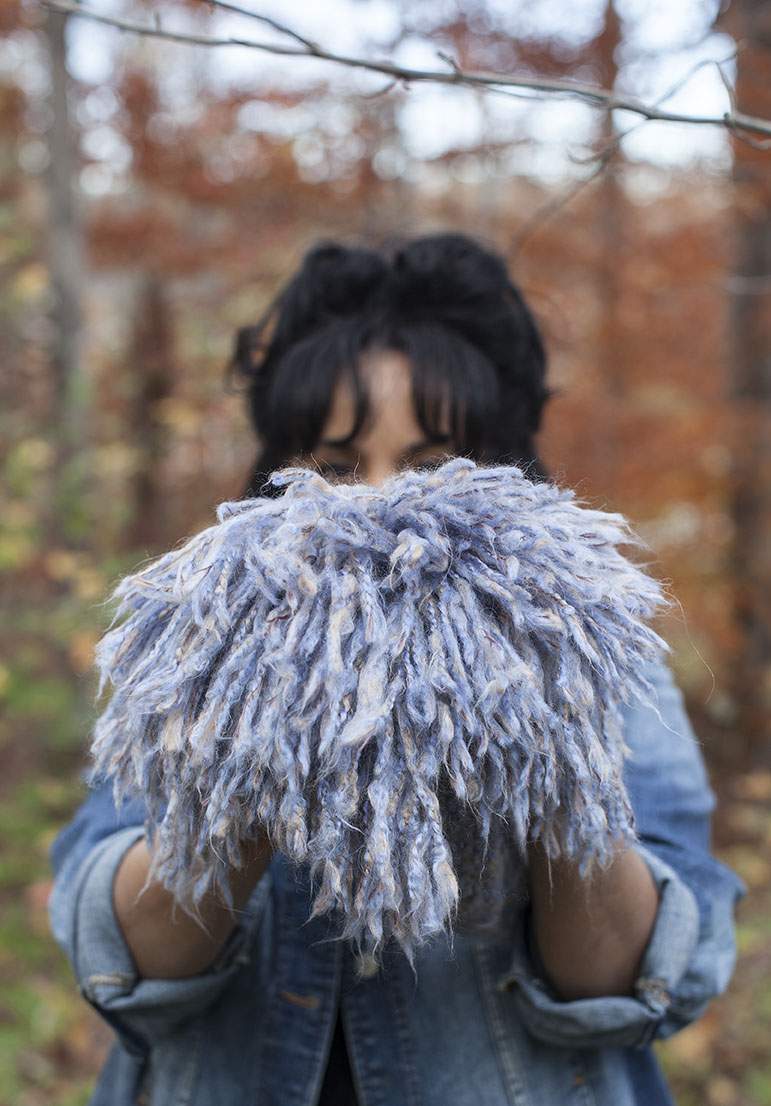 Aside from being a truly warm scarf, this thick fringe is my favorite part of this scarf.
I think it's a fun look that looks even though it reminds me of those English Long-wool Leicester sheep… albeit shades of blue.
The type of yarn you use will impact the appearance of the fringe.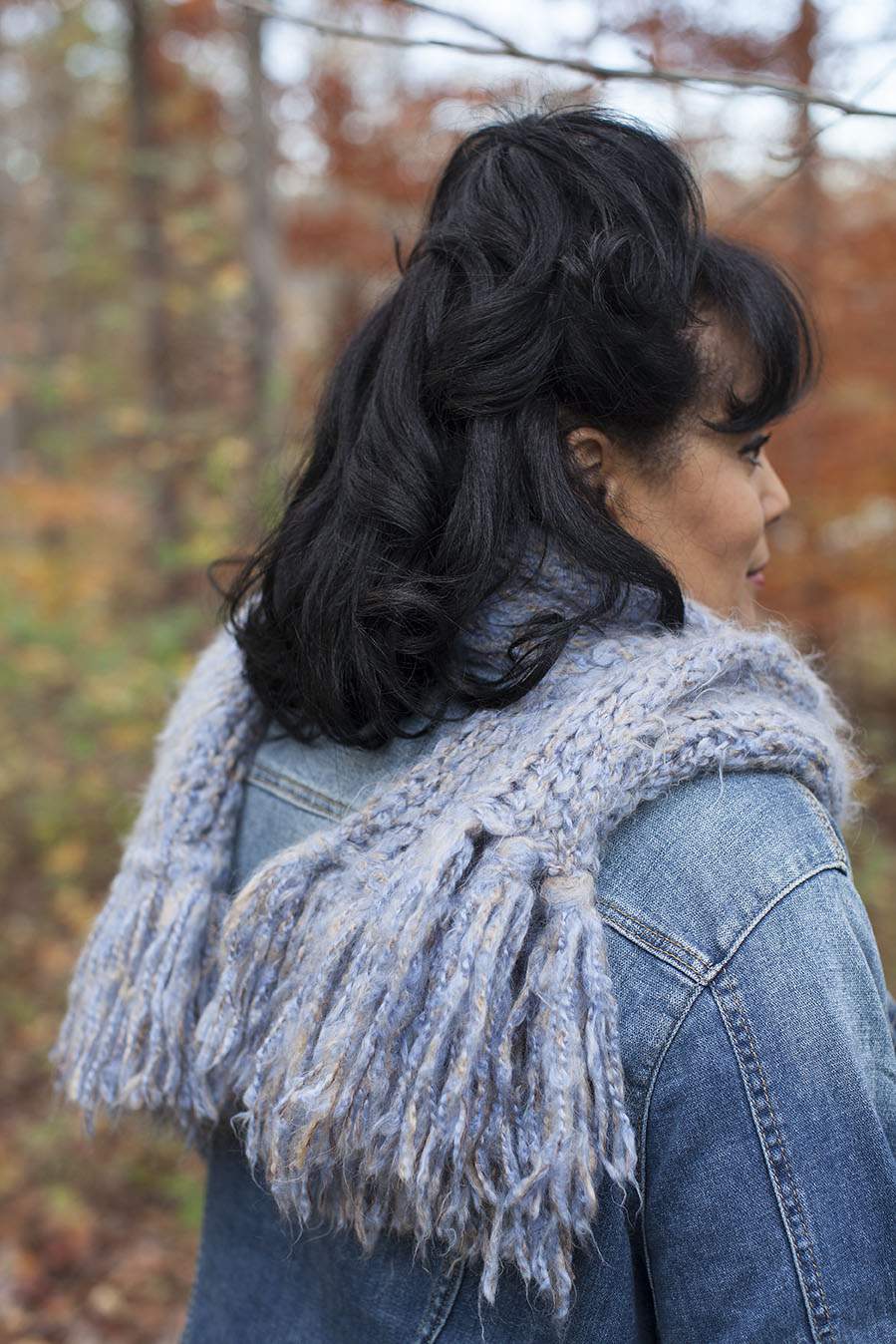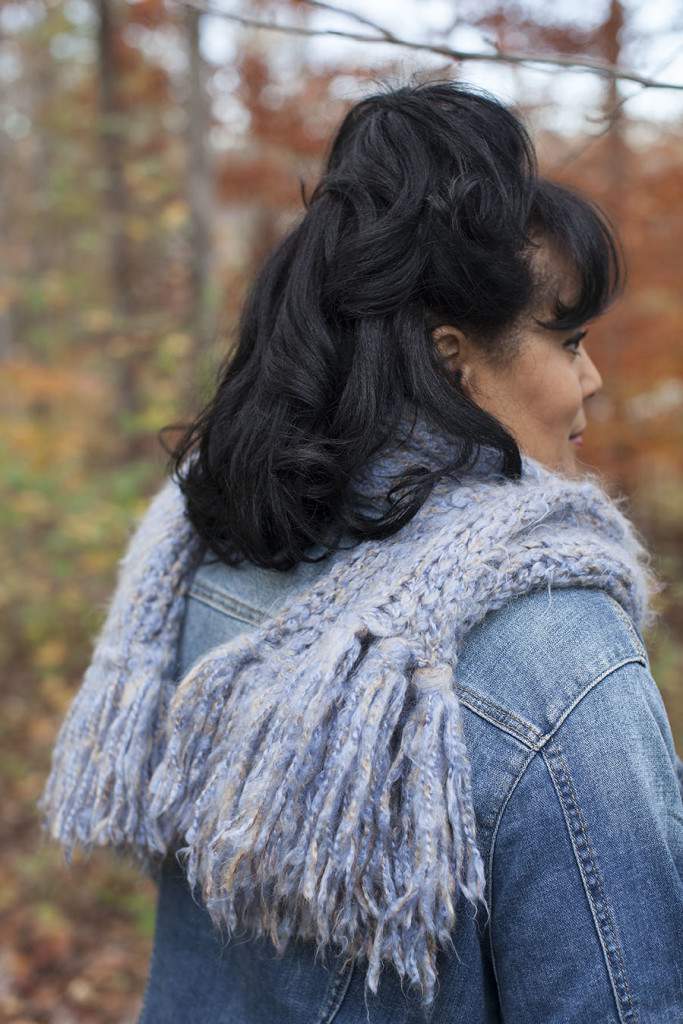 I think you'll enjoy making these for friends and family this holiday season.
Oh, and if you do decide to make 'em and gift 'em…. just remember this…
don't forget to make one (or two) for yourself.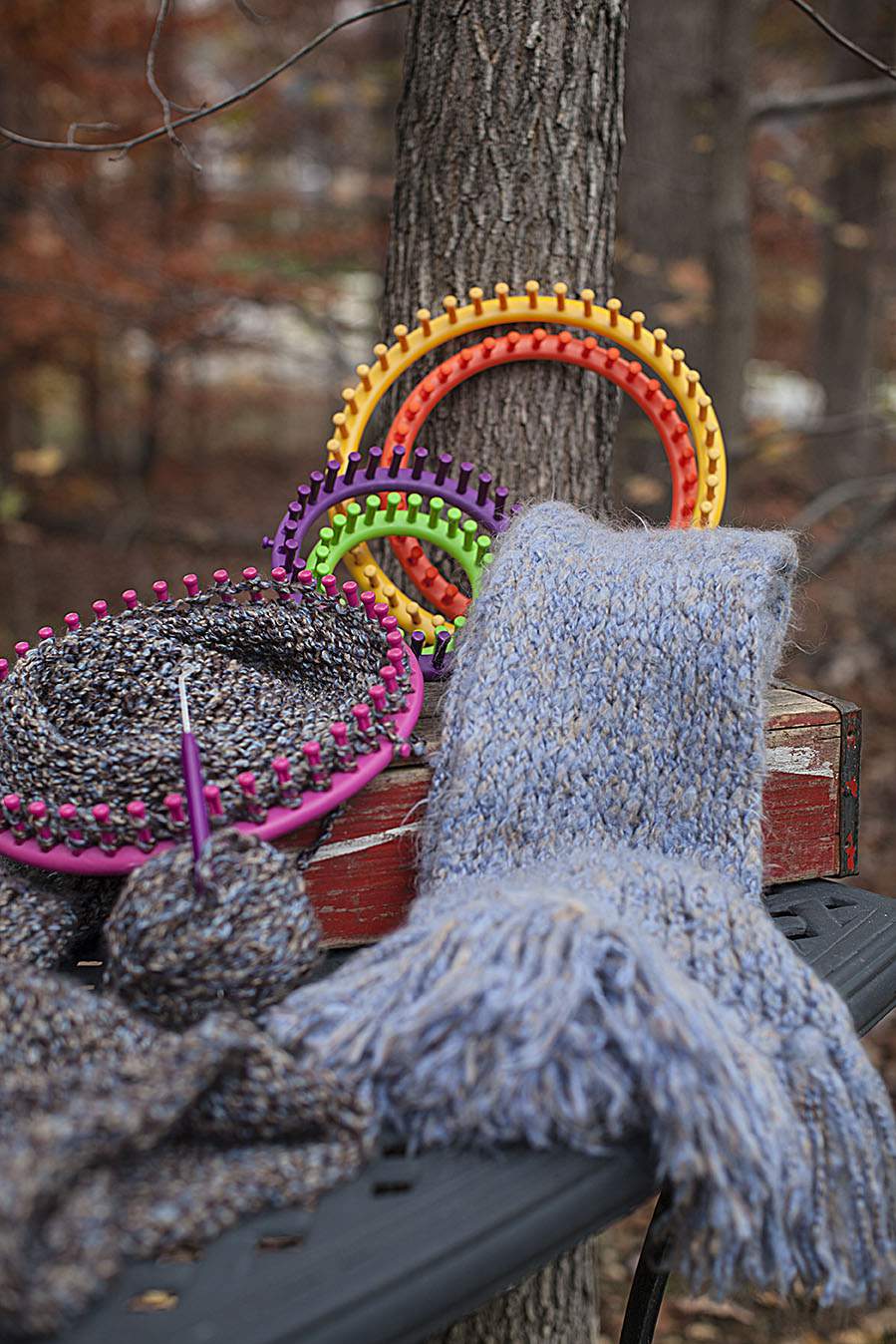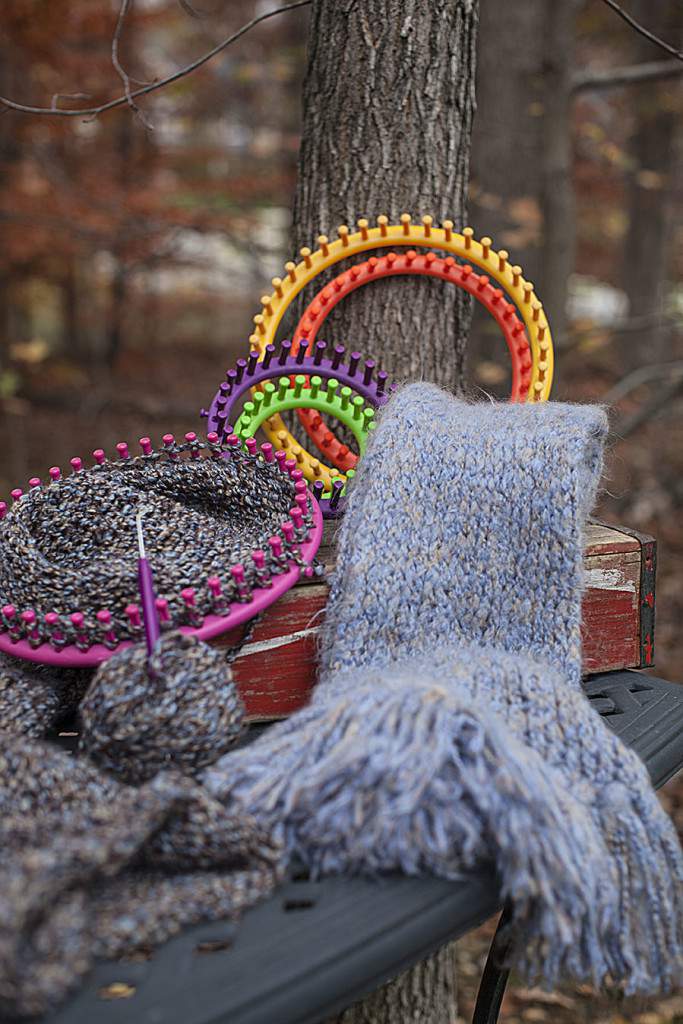 Thanks for stopping by.
See you back here next time. ♥