Wow, we are almost at the beginning of a brand new decade with 2020.
When I look back over the years, it's hard to believe that I've been writing this blog for more than a decade now.
A lot has changed in that decade around here.
My blogging has undergone a few changes as I continue to juggle and balance life and creativity.
Oh, and both my kiddos are now in college.
I snapped this photo of them while they were home over the Thanksgiving break.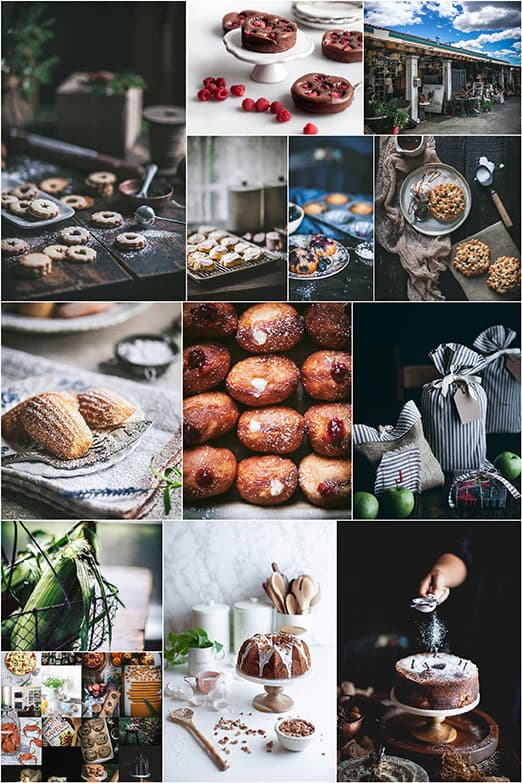 Anyway, heading into this new decade has me also reflecting more on blogging in general.
When I first started this blog back in 2007, there were not the gazillion blogs that there are today. At that time, I primarily shared crafts and handmade projects.
Over the years, I've expanded the creativity around here to include a multitude of projects including home decorating, sewing, small scale gardening, thrifting and food photography.
Like many people, my creative interests don't always stay in one place, rather they move in waves. I truly believe there's no such thing as too many hobbies.
One of the things I love most about blogging is that I can share whatever creative spark hits me whenever I want… and on my own time table and duration.
The choice is mine and I've been lucky to have so many readers (many who have become good friends) who still enjoy my creative efforts after all these years.
For much of last year, my creative attention was primarily focused on fine-tuning my food styling skills and photography, which is why pretty posts on eats and sweets are so heavily on display around here. I've been happy with how my photography has grown and that has also opened the door for some great commercial opportunities in the process.
In this new year, I expect my blogging to continue to evolve as I tweak my content and share new projects and hobbies as they pique my interest.
Of course, I'll approach my creative efforts with the same enthusiasm, attention to detail and goal of delighting, inspiring and jump-starting your creativity too.
I hope the new year brings grand things your way as well.
Meanwhile, here's a quick look (and links) at some delicious posts from last year in my annual year in review.
Raspberry-Topped Chocolate Brownies
I don't want to end this post without letting you know how I'm grateful for readers like you, whether you are new to my blog or whether you've been here since the beginning.
I appreciate you. Every one of you.
Here's hoping you had a wonderful holiday season and all the best for an equally fantastic (and creative) New Year and 2020.
Thanks for popping by.
See you back here next time. ♥