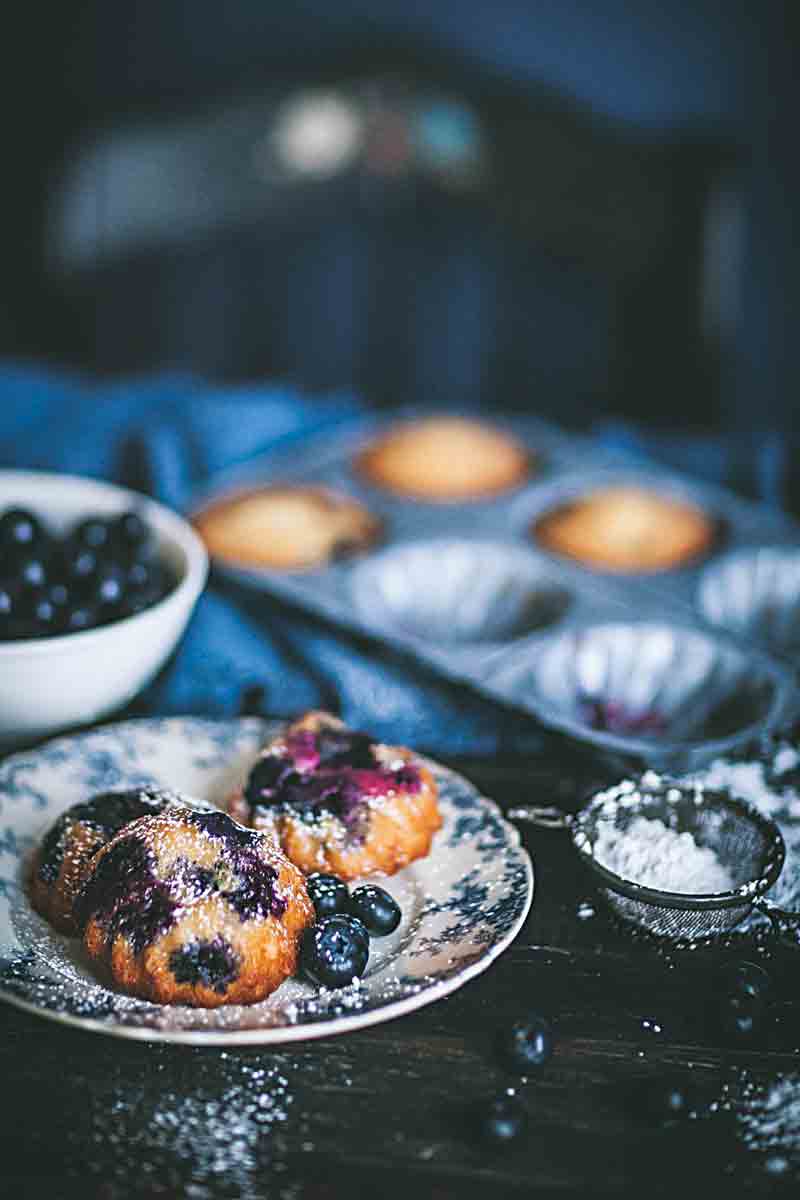 Sometimes the most unexpected things can inspire a delicious post.
That's how I feel about these blueberry-honey muffins that I felt compelled to make because of a two simple props.
Yes, my props often light the fire under my photographic feet.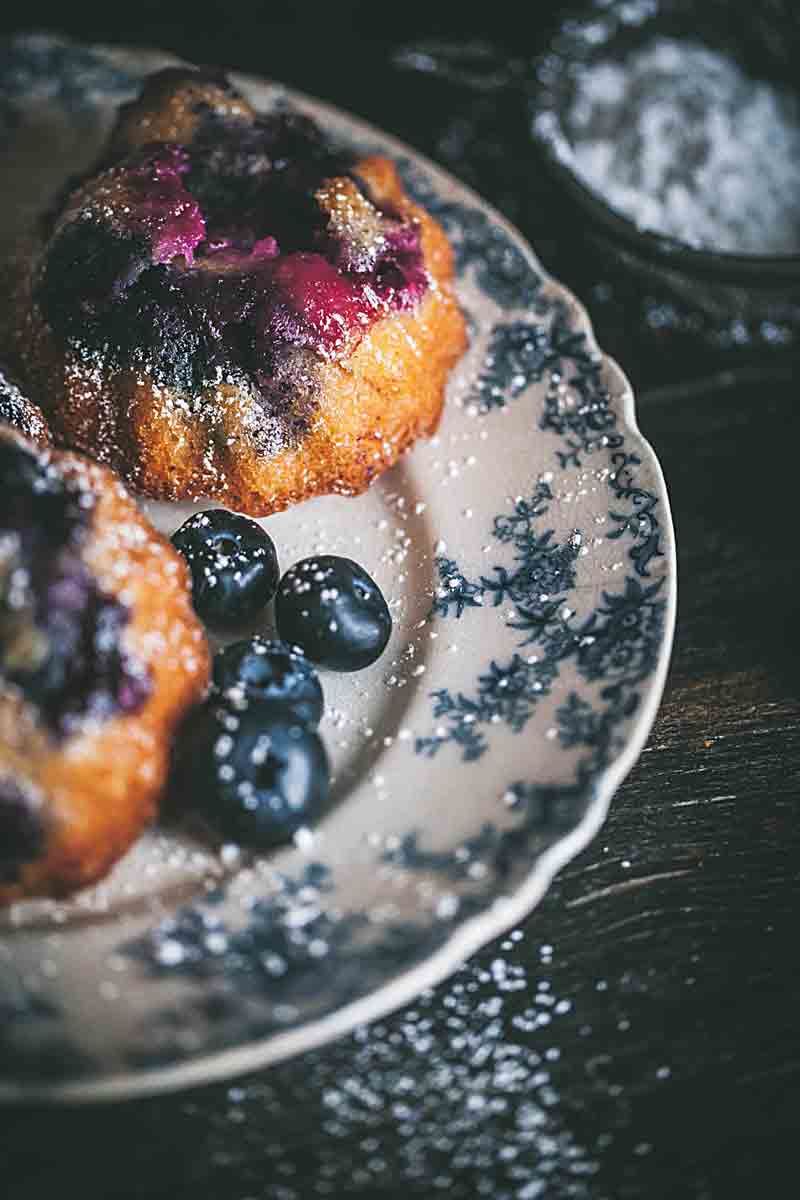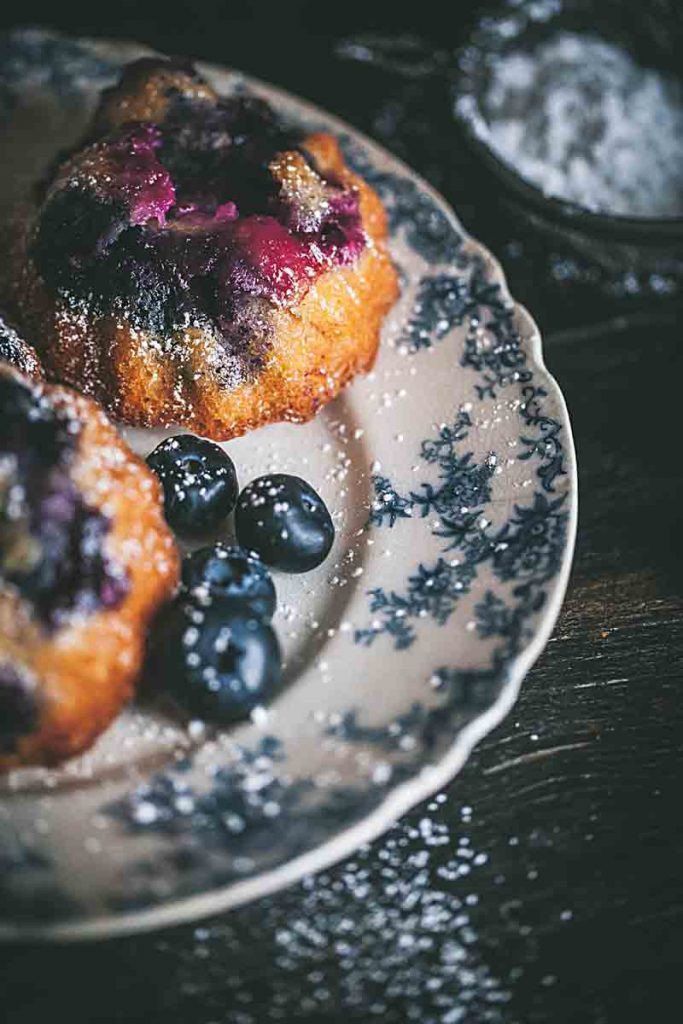 I found this vintage, blue floral transferware plate at a local antique store for an irresistible price.
The delicate floral border is so dainty and the plate itself has a lovely faded-ivory coloring that gives it a distinctly vintage aesthetic.
It's wonderful to find small, unexpected treasures like this.
And of course, the $5 dollar price was just right.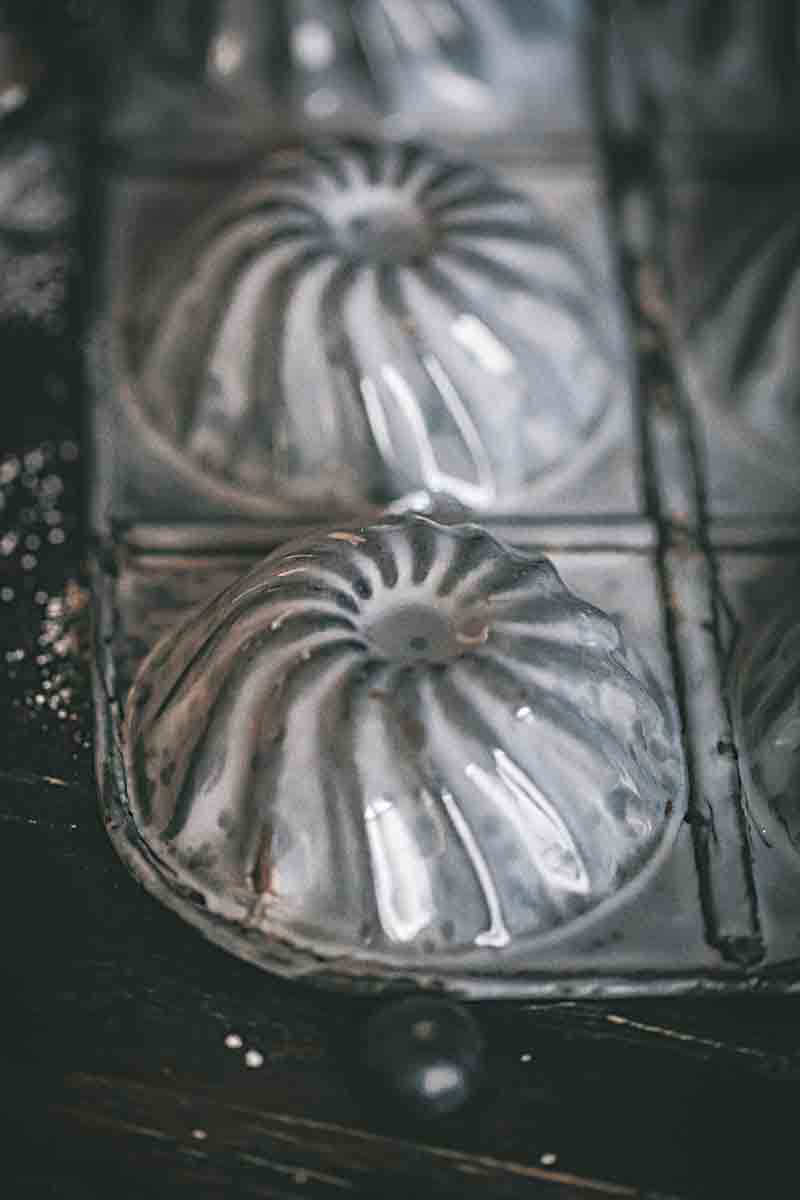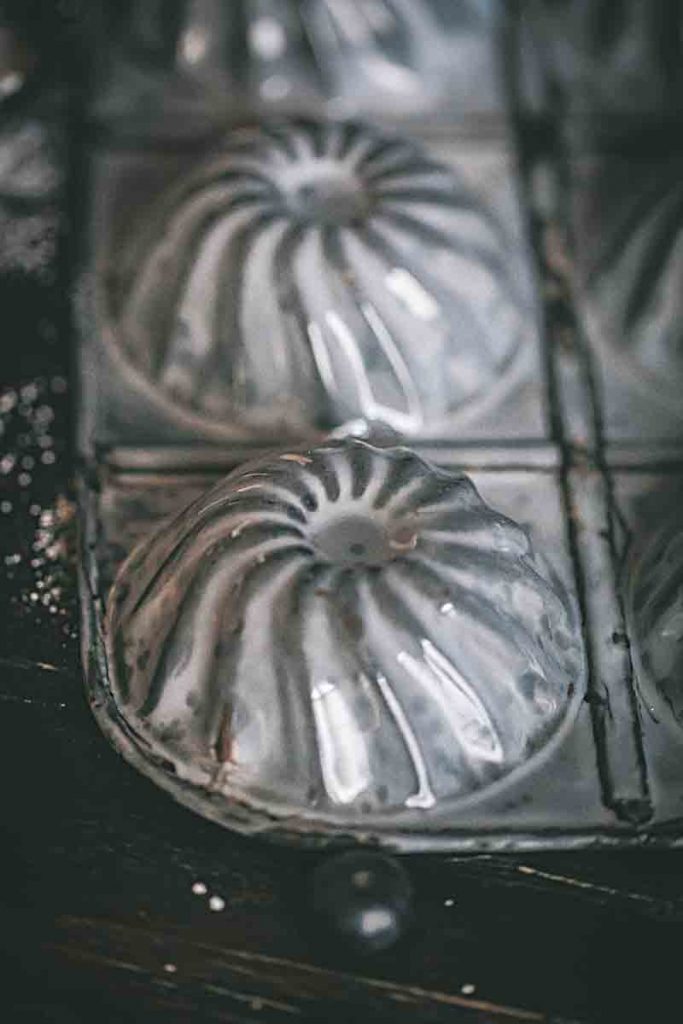 At the same small shoppe, I spotted this vintage muffin tin.
It's metal but has the look of glass and even though the color looks gray here, it's actually more of a steel-blue shade.
The muffin wells don't have much depth and are very shallow compared to a typical muffin tin but it still makes for a decent size muffin.
It's unique and I don't have anything else like it in my stash of props.
After I found the vintage props, I knew I wanted to make something to go with them.
That's what happens when I find new things. I'm always eager to see how I can incorporate them into something pretty to shoot.
With all this blue, a blueberry recipe made sense.
It's a funny thing but I'm generally not a big fan of blue food but I do make exceptions for blueberries as long as they're part of muffins like these or BLUEBERRY AND WHITE CHOCOLATE MUFFINS or even a beautiful LEMON-BLUEBERRY BUNDT CAKE.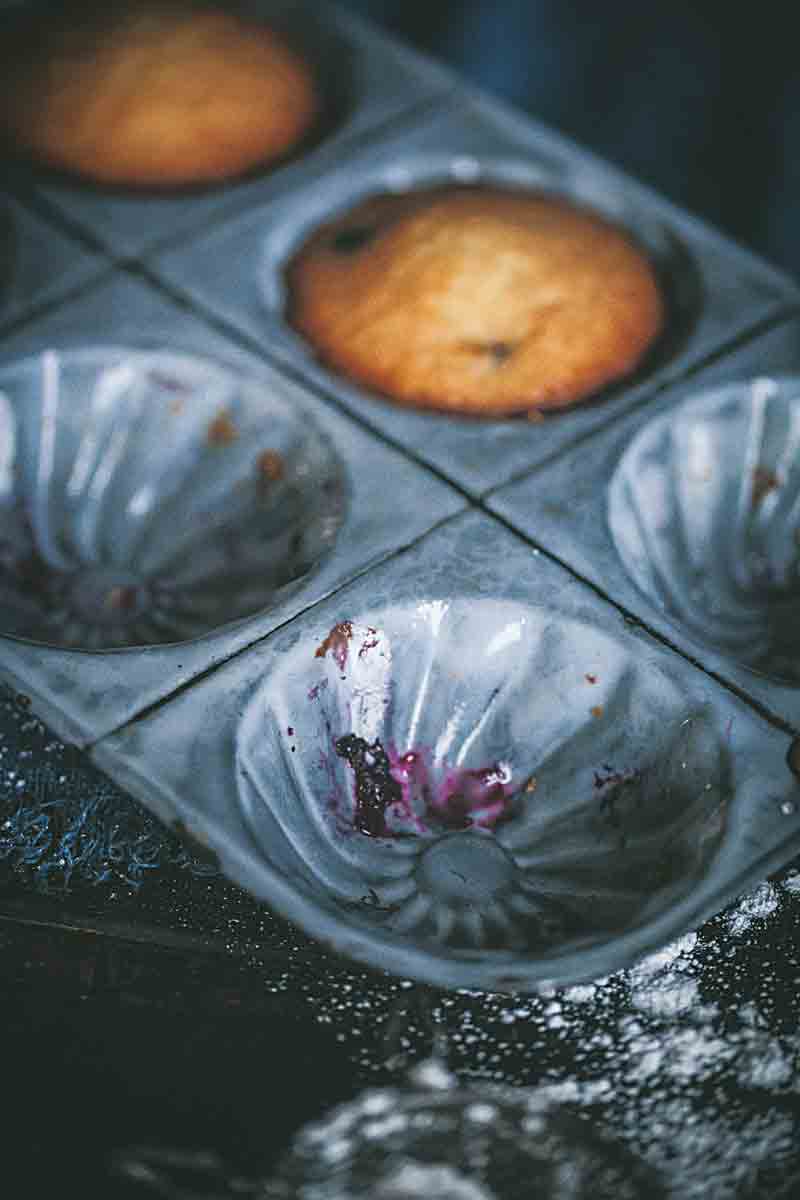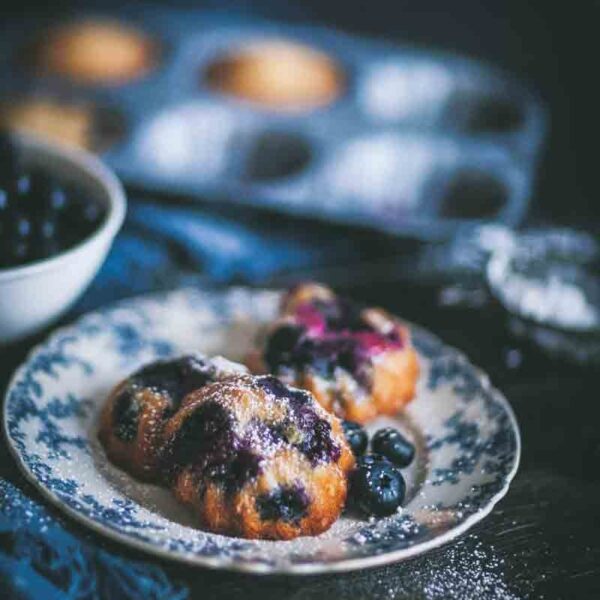 Honey-Blueberry Muffins
Course: Dessert
Cuisine: American
Keyword: muffins, blueberry muffins
Servings: 6
Ingredients
1/2 cup All-purpose flour, sifted
1/2 teaspoon Baking powder, sifted
1/2 cup Castor (superfine) sugar
2 tablespoons Honey
1-1/2 teaspoon Vanilla bean paste
3/4 cup Fresh blueberries
1/2 cup confectioner's sugar, for dusting
Instructions
Preheat oven to 350 degrees.

Lightly spray muffin tins with cooking spray.

Sift the flour and baking powder into a mixing bowl.

Add sugar, honey, vanilla bean paste and mix well.

Fold in the fresh blueberries and combine very gently. Blueberries will break apart quite easily so mix slowly and carefully until blueberries are loosely combined.

Spoon batter into muffin tins. I spooned about 2 tablespoons into my tins but they are very shallow. If your tins are deeper, add more batter accordingly.

Bake for 20-25 minutes until golden brown.

Remove from oven and allow to cool in the tin for about 5 minutes before removing then from the tin. Continue cooling on a rack before serving.

Lightly sprinkle with confectioner's sugar for a pretty topping.

SPECIAL NOTE: The 1/2 cup of flour required for this recipe may seem like a small amount but it contributed to plenty of batter for my muffins. I also used a fairly shallow muffin tin. If you have standard, deep well tins, you may want to consider doubling the ingredient amounts.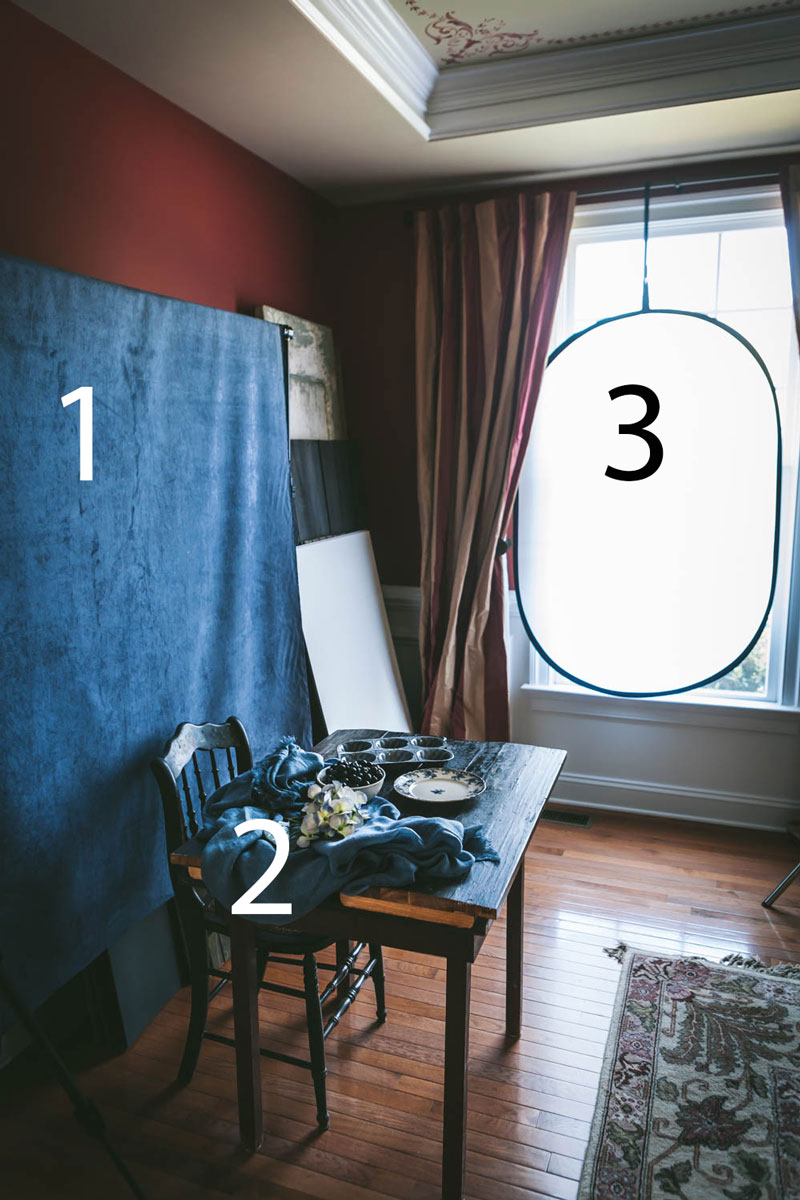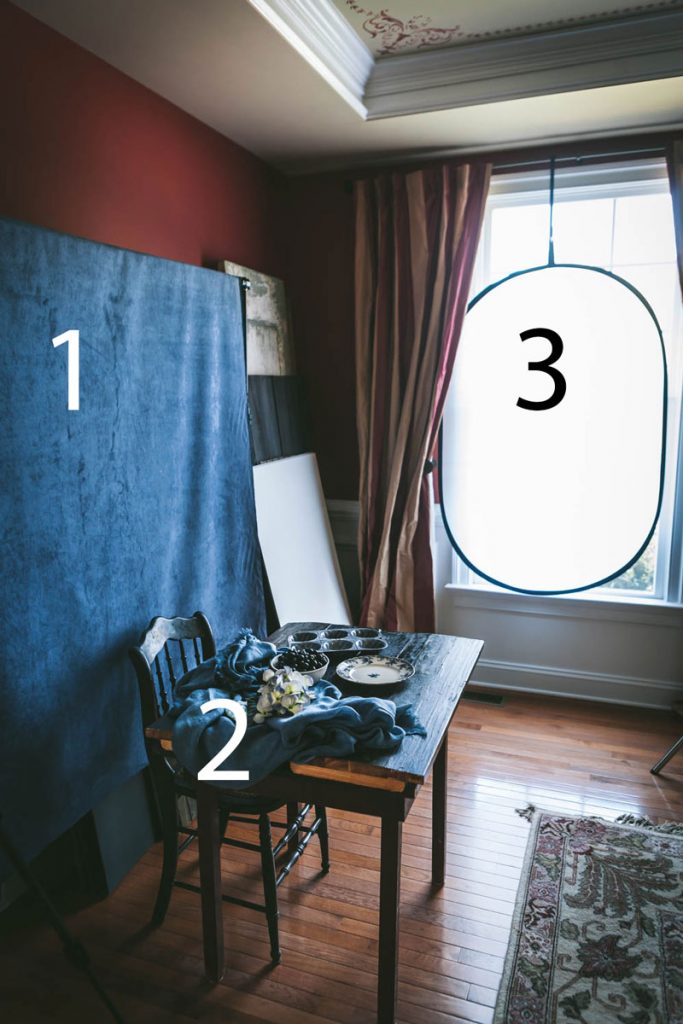 This is the corner of my dining room where I shoot almost all of my food photos and I thought you might enjoy seeing the photography setup for these sweet muffins.
I get the best natural light in this front part of the house and I've pretty much transformed this space into a make-shift studio. It's right off the kitchen, so it's a perfect arrangement.
Meanwhile, I've numbered and outlined a few fun photoshoot facts below:
Two yards of dark blue faux suede fabric. Fabric makes for lovely backdrops and faux suede is particularly nice because it creates a really nice matte-like texture.
Hand dyed linens also make for lovely elements in a food photoshoot. I have a ton of hand-dyed pieces and you can read more about how to create your own in a previous post HERE. (You can also read more about how I created the wood base-backdrop HERE.
The light diffuser is a great way to soften the natural light that comes in through this window. It's an inexpensive tool that's worth having in your stash.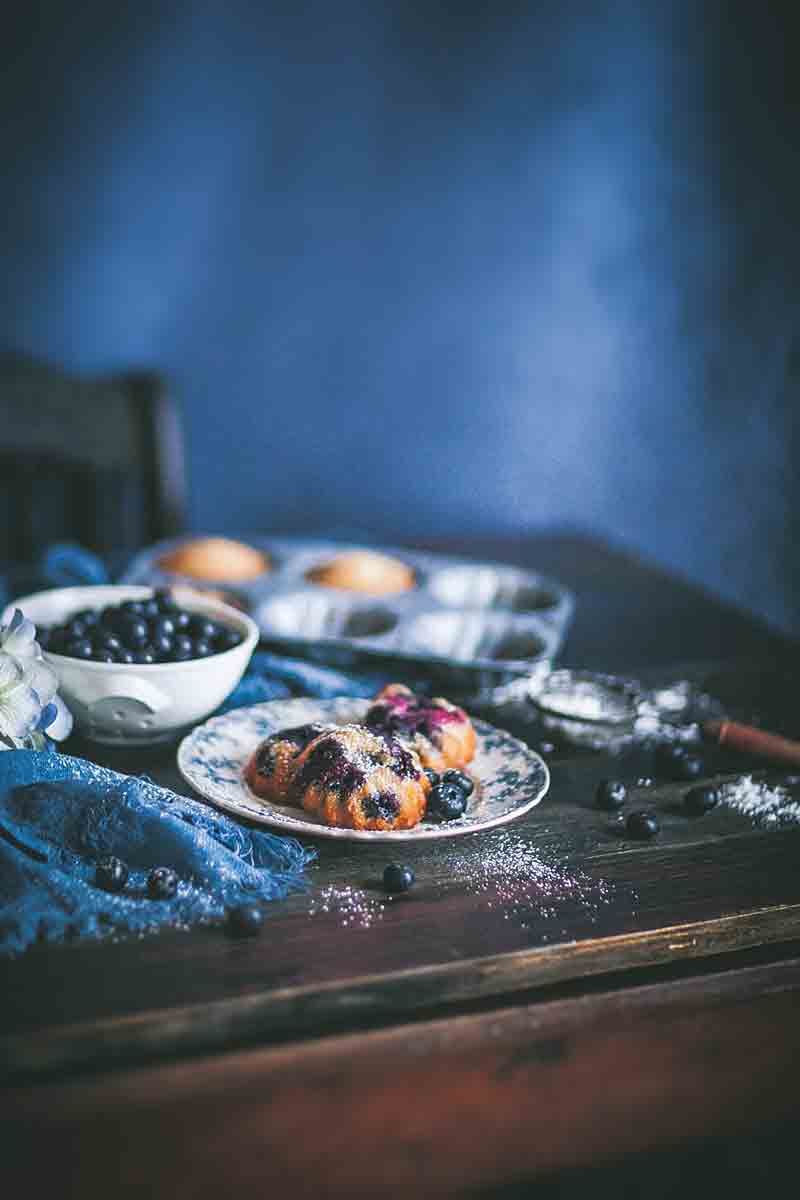 Thanks for stopping by.
I'll see you back here next time.
Happy baking.♥