Sometimes all you need is a little bite of something sugary to satisfy that sweet tooth, right?
That's how I feel about these sugar cookie sweetheart bites that are not only simple to make but also make for a simply delicious Valentine's Day gift.
Hey, it's not too early to start thinking about the sweetest day of the year, right around the corner.
Use your favorite sugar cookie recipe to make the dough and roll out the dough and use a small heart-shaped cookie cutter to create the bite-size cookies.
TIP: I suggest you roll your dough flat between two pieces of wax paper, place on a baking tray, refrigerate for at least one hour and then use your cookie cutter to cut the shapes. This will ensure a firm cut. See my post on getting the perfect cookie cutter cut HERE.
If you don't already have a good sugar cookie recipe, try my favorite recipe below.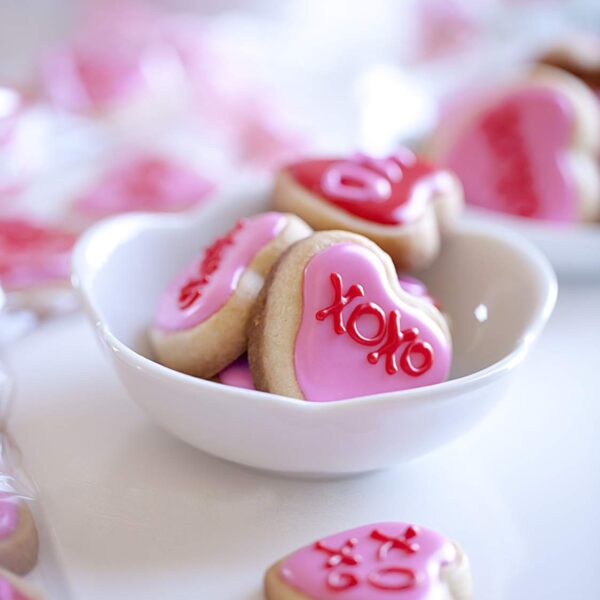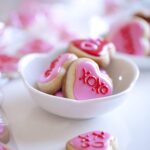 Sugar Cookies
Wonderful recipe for rolled sugar cookies.
Ingredients
3 cups all-purpose flour
1/2 teaspoon salt
1 cup unsalted butter softened
1 cup sugar
1 large egg
2 teaspoons vanilla
Instructions
Blend butter, vanilla and sugar together, until creamy and fluffy.

Add the egg and continue to mix until combined.

Whisk salt and flour together.

Gradually add flour mixture to dough and continue to mix slowly.

Cut dough in half or into three equal parts.

Roll dough onto floured wax paper. Top with another piece of wax paper.

Roll dough to desired width and with dough still sandwiched between wax paper, place on baking tray and refrigerate for at least one hour.

Repeat with other sections of raw dough. I like this method because the dough will be nice and firm and this helps prevent the dough from sticking to the cookie cutters.

Preheat oven to 350 degrees.

Once refrigerated, dust cookie cutter with flour and create your cookie shapes.

Bake for @12 minutes or until golden brown.

NOTE: If making mini cookie bites (@1-inch), expect this recipe to yield about 60 cookies.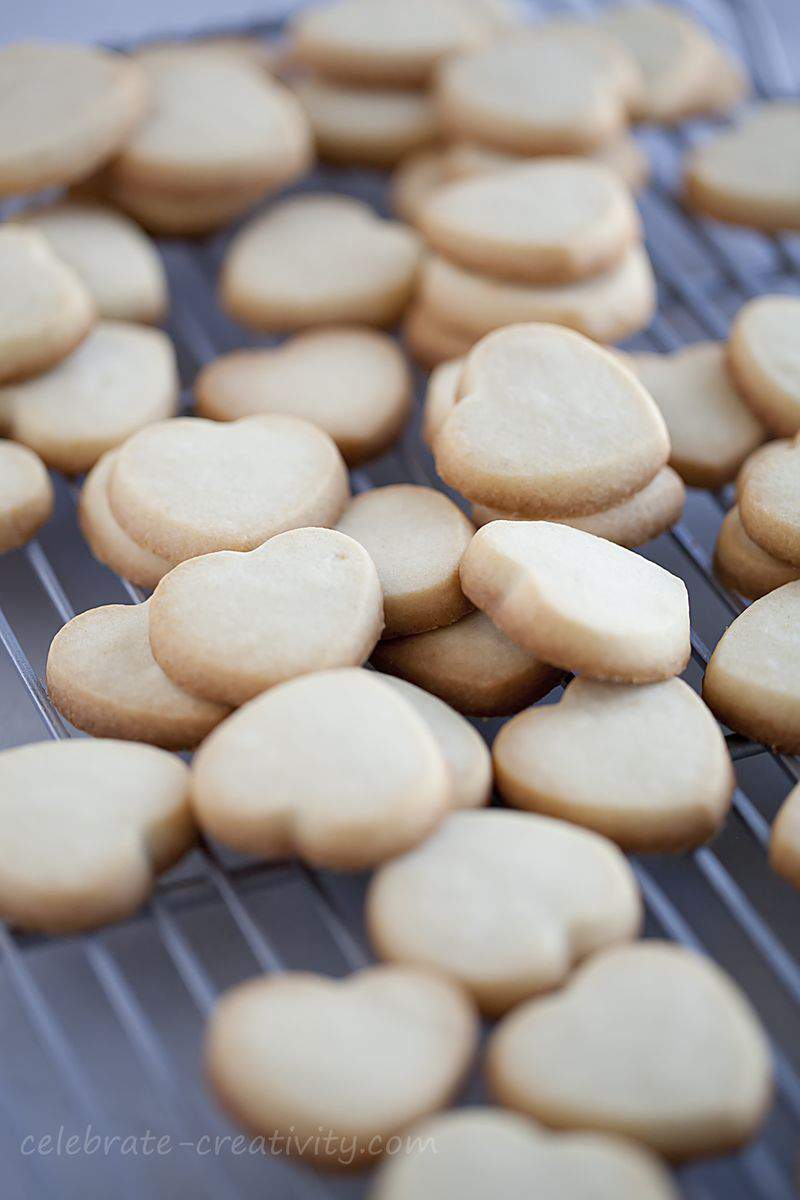 Hearts galore. These cookie hearts measure about an inch so, they're a perfect bite-size.
Fill the cookie surface with Royal icing and allow to set.
Once the icing has hardened, add a few the final lettering to represent hugs and kisses.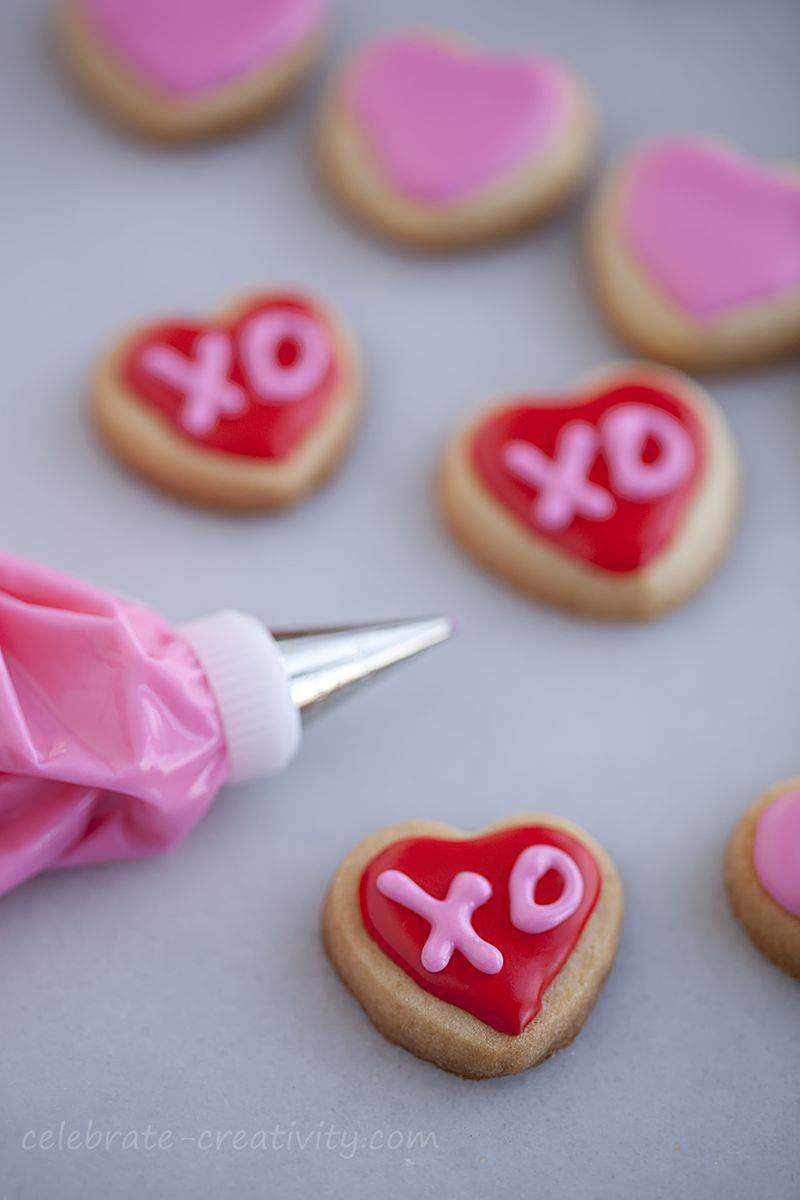 I know a lot of people like to mix their own Royal icing but I actually use a store-bought pre-mix. I only have to add water and I'm good to go.
If you don't have a local baking shop that carries it, you can find the same one I use online HERE.
Royal Icing Tip: Instead of using a pastry bag, I use Ziploc sandwich bags. They're easier to maneuver than those large pastry bags and I can just toss them when I'm done.
A handful of these mini-bites would make a lovely Valentine's gift.
Consider making your own gift tags to wrap around the cookie bags.
A little heart punch glued on top of a mini-tag punch is a nice touch.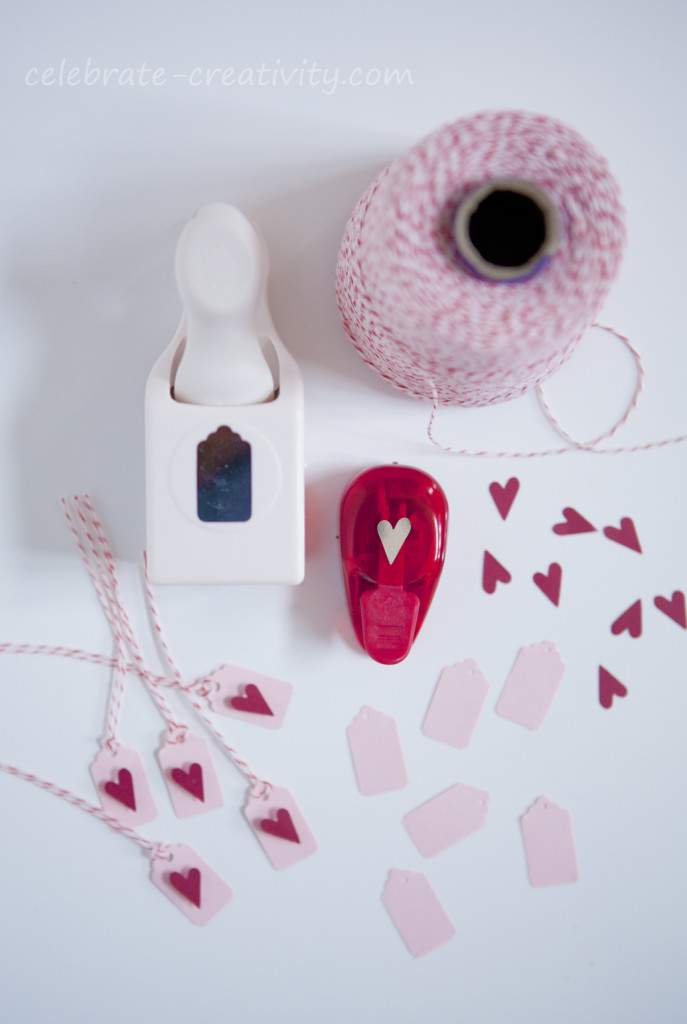 You should be able to find these slender, plastic cookie sleeves in the baking aisle at most crafts stores.
Add the handcrafted tag to finish off the presentation.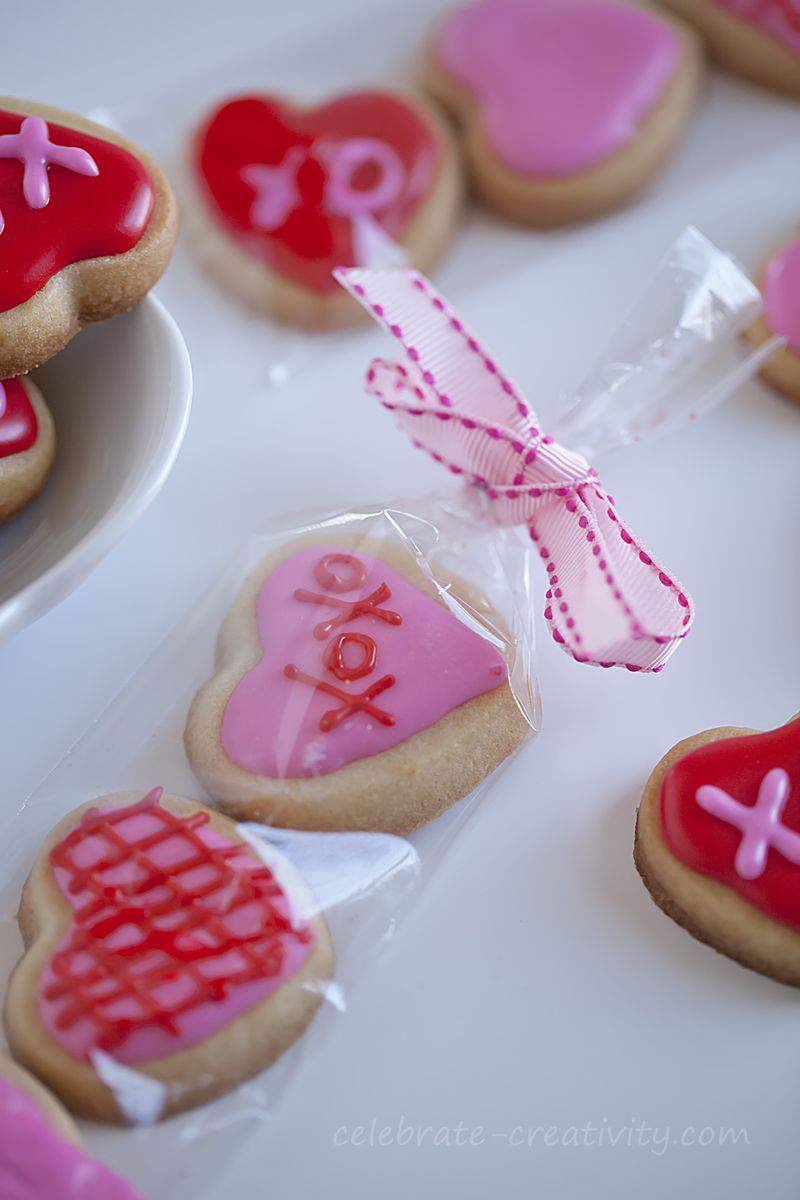 You can find cookie gift bags or mini plastic gift sleeves like these in the baking aisle of most crafts stores.
Fill the bag and tie with a pretty ribbon to top off the sweetheart offering.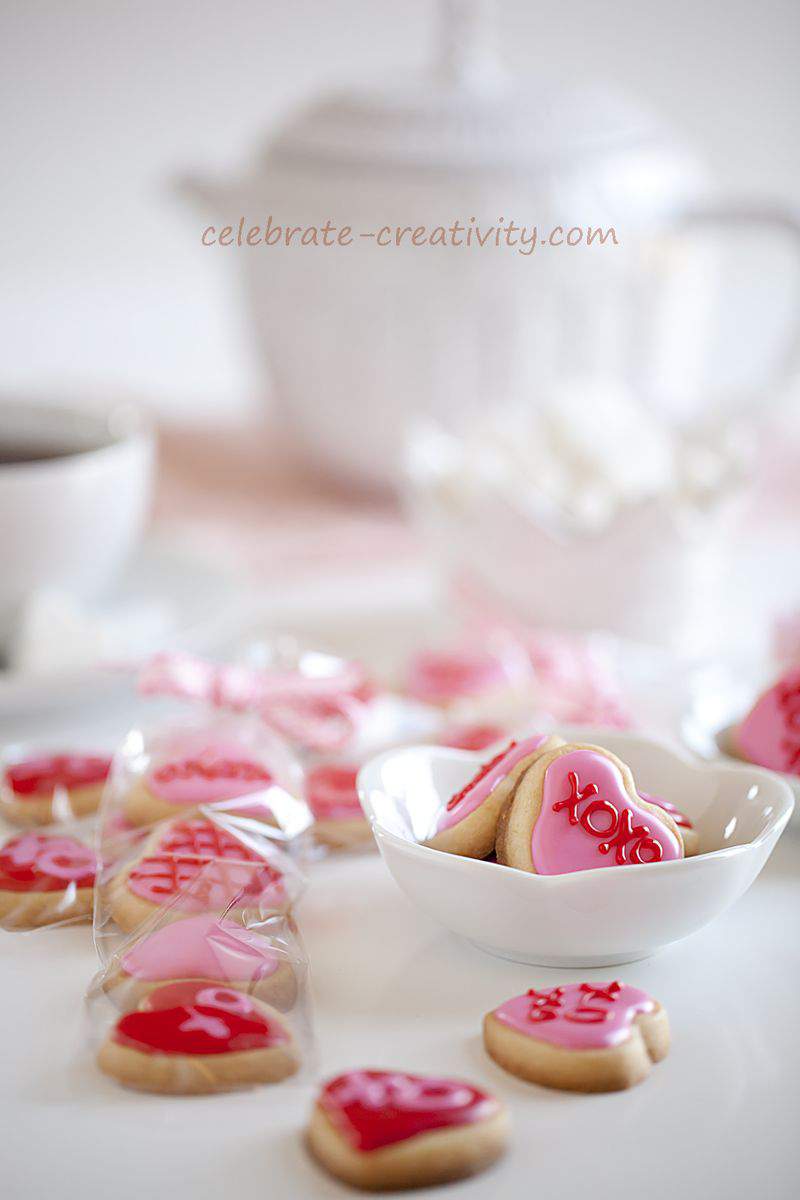 Thanks for stopping by.
See you back here next week. ♥
I wrote a similar version of this Valentine's cookie post which first appeared on Ella Claire Inspired on February 8, 2015.