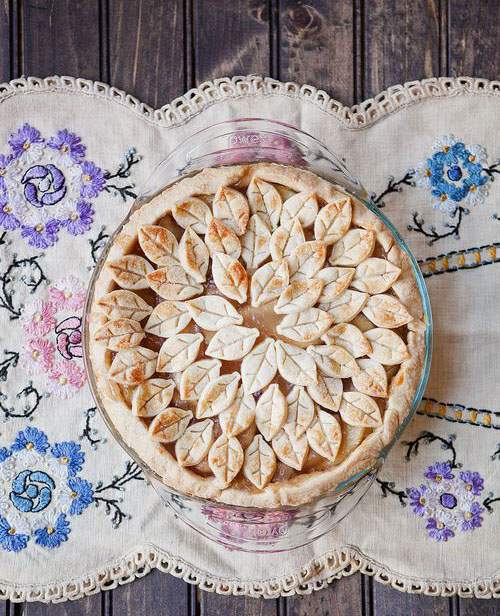 H appy New Year!  OK, it's a bit belated but so is this post for that matter.  I intended to publish this entry earlier in the month, closer to January 1st but as long as it comes before February 1st, I think I'm OK.
Throughout this year in review for 2012,  you'll find a visual recap of almost every one of my entries from the year along with links to each one so you can re-visit any ideas you may have missed last year.
I've broken the visuals down into five categories including;   Simple DIY/Crafts, It's a Wonderful Life, Easy Home Decor and Decorating, The Friday Foodie, Holiday Inspiration and Gardening Made Easy.
SEE A PHOTO THAT PIQUES YOUR INTEREST? CLICK THE CORRESPONDING LINK BELOW THE PHOTO MOSAIC TO CATCH UP ON THE POST YOU MISSED.

GARDENING MADE EASY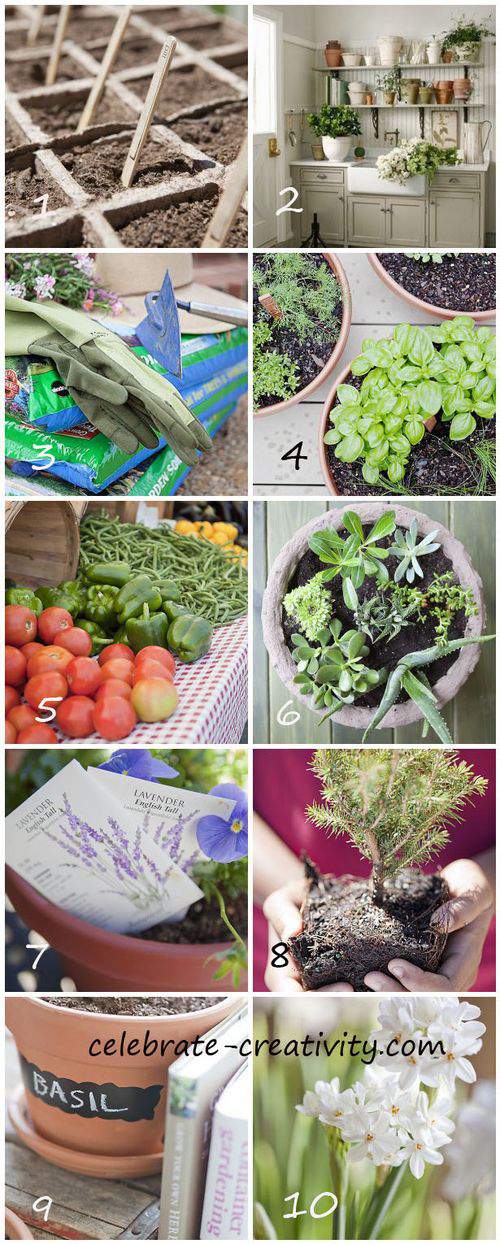 (1) Starting an Herb Garden (2) Potting Sheds (3) Inspiring Finds for Home and Heart/Garden Goodies (4) Herb Garden Update (5) The Farmer's Market (6) Starting a Succulent Garden (7) Lovely Lavender (8) Earth Day (9) Chalkboard Pots (10) How to Grow a Paperwhite Garden.
THE FRIDAY FOODIE

(1) Valentine's Day Doggie Cookies (2) A Century of Oreos (3) Cupcake Cake Pops (4) Vanilla Bean Ice Cream (5) Blackberry Cobbler (6) Pretty Pizelles (7) Nana Banana's Favorite Cinnamon Buns (8) Nasturtium Salad (9) Lemon Sorbet (10) Raspberry and Walnut Salad (11) Pecan Pie (12)Lavender Cupacakes (13) Baked Apple Slices (14) Halloween Candy Solutions (15) Apple Tatin Tartine (16) Polar Bear Express Cakepops (17) Button-Up Sugar Cookies (18) Amadeus Cookies/The Way We Cook Book Review.
SIMPLE DIY/CRAFTS 

(1) Decorative Button Clipboard (2) Spring Floral Ball (3) Old Glory Patriotic Pillow (4) Pottery Barn-Inspired Beachcomber Basket (5) How to Make a Mosaic Tile Planter (6) Painted Desk Caddy (7)Velvet Harvest-Soft Acorns (8) Velvet Harvest-Soft Pumpkins (9) Quilt Chat (10) Cottage Charm Embroidered Pincushions.
EASY HOME DECOR AND DECORATING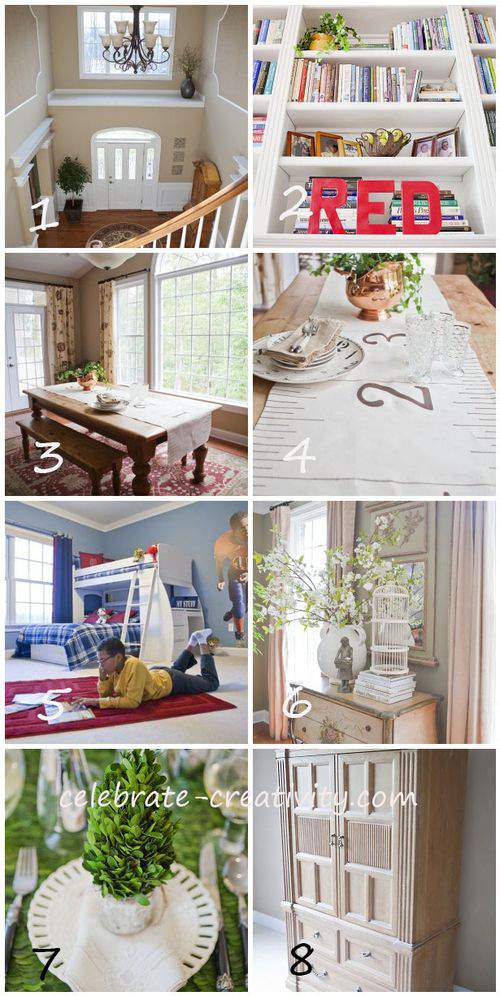 (1)Foyer Makever (2)Seeing Red in Home Decor (3)Kitchen Eating Area Makeover (4)Easy to Make Ruler-Inspired Table Runner (5)Boy's Room Makever (6)Summer Mini-Makeover (7)Tips for Tantalizing Tablescapes (8)An Affinity for Armoires 
IT'S A WONDERFUL LIFE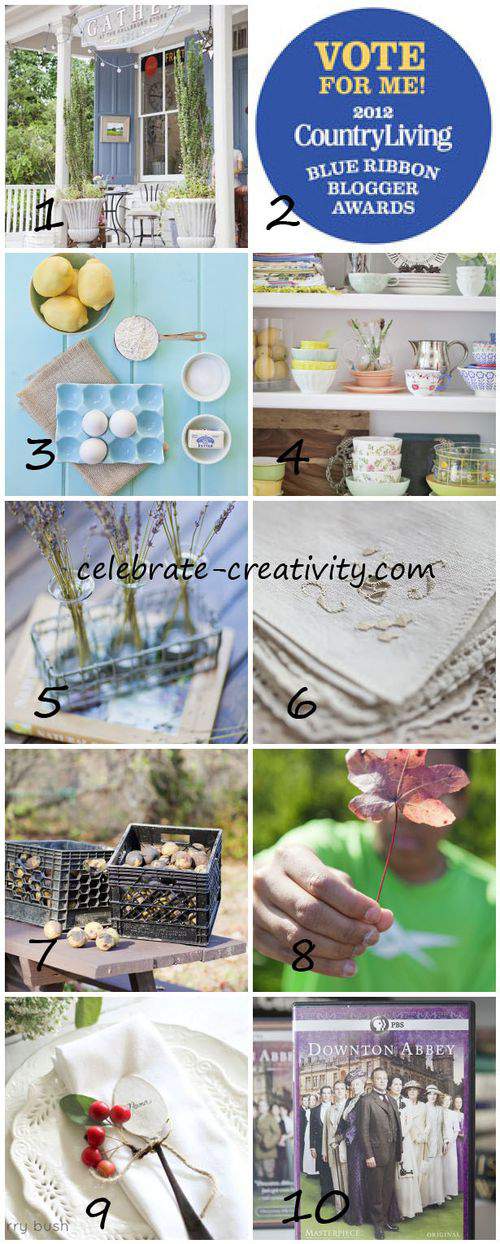 (1)Shop Hop/Gather  (2)Country Living Blogger Award Finalist 2012 (3)How to Make Photo Prop Boards (4)Using Dishes for Photo Props  (5)French Lavender and the Global Reach of Blogging (6)Wedding Hanky Monogram   (7)The Tale of the Black Walnut (8)Home is Where the Heart Is  (9)Around Town/Featuring the Creativity of Fellow Bloggers (10)Downton Abbey
HOLIDAY INSPIRATION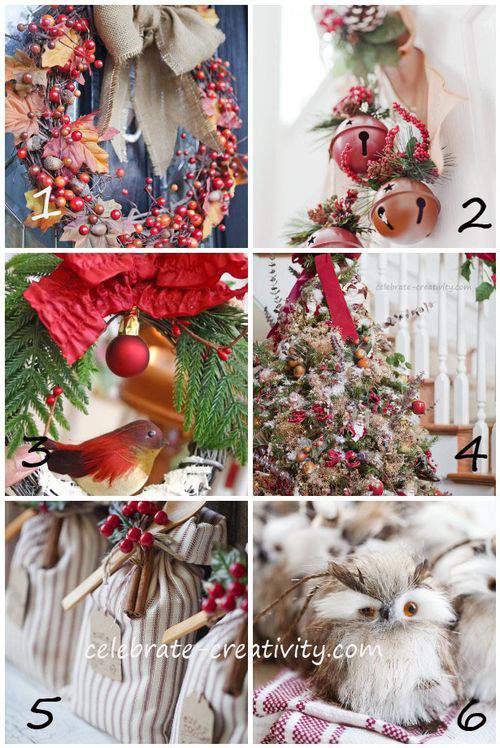 (1) How to Make an Autumn Wreath (2) Jingle Bells Door Hanger (3) Blast From the Past-Favorite Holiday Projects (4) Enchanted Christmas Tree (5) Handcrafted Sugar Cookie Gift Sack (6)Woodland Tree Ornaments.
Last year, I introduced several new, regular  features and columns on this blog including The Friday Foodie, Open House Linky Party, Around Town, Shop Hop and Inspiring Finds for Home and Heart. 
Stay tuned for more new columns and features in 2013. 
Thanks to all the wonderful readers who pop in week after week to support my creative efforts.  I really appreciate it. ♥
WANT EVEN MORE INSPIRATION?
I'm continuing to participate in various linky parties around blogland.  If you'd like a look at some really fun projects and recipes by fellow bloggers pop over to Beth's soiree at Home Stories A to Z.