E ven though it's mid November, there are still a handful of trees that continue to be on full, colorful display with the beautiful hues of the season.
Lovely color like this definitely re-affirms my affinity for Fall.
While the extraordinary leaf color is the upside, the incredible leaf dump is the downside.
Luckily, I have great volunteer leaf collectors.
When it comes to raking leaves around the house, Jordy is always an eager helper.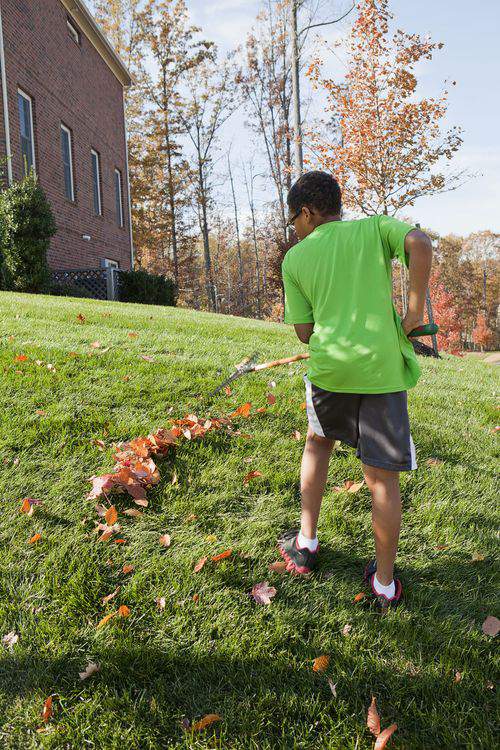 This year, Jordy had something different in mind for his leaf piles.
From Jordy's perspective, "Why just rake leaves when you can do so much more?"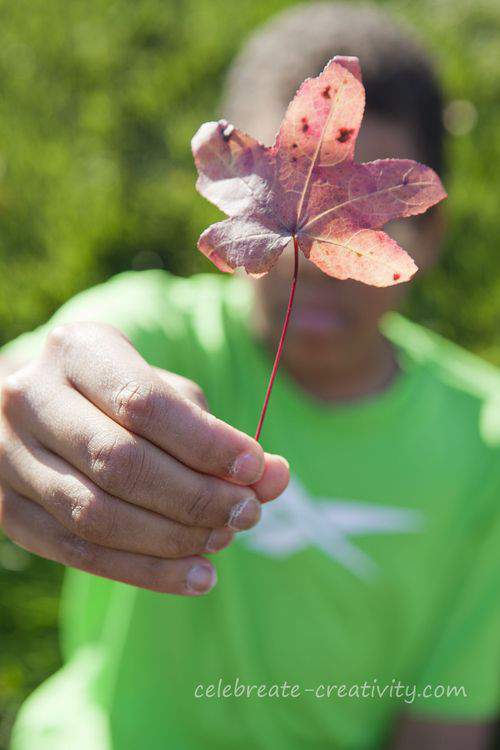 OK, that's an intriguing question.  I'll bite.
Let's just see where this is going.
Jordy's project involved separating his leaf piles by color.
He started with shades of red.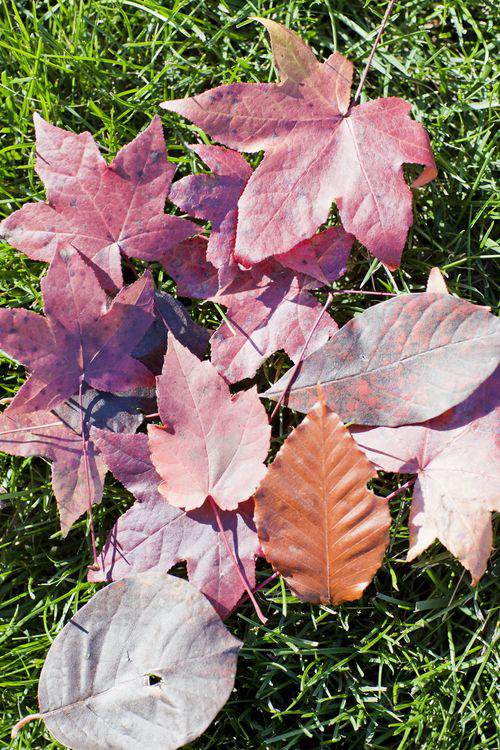 Hmm… OK, I think I see where this is going now.
Great idea, Jordy.
Yes, home is definitely where Jordy's heart is.
Perhaps this gives you a few ideas on what to do with all those leaves in your front yard.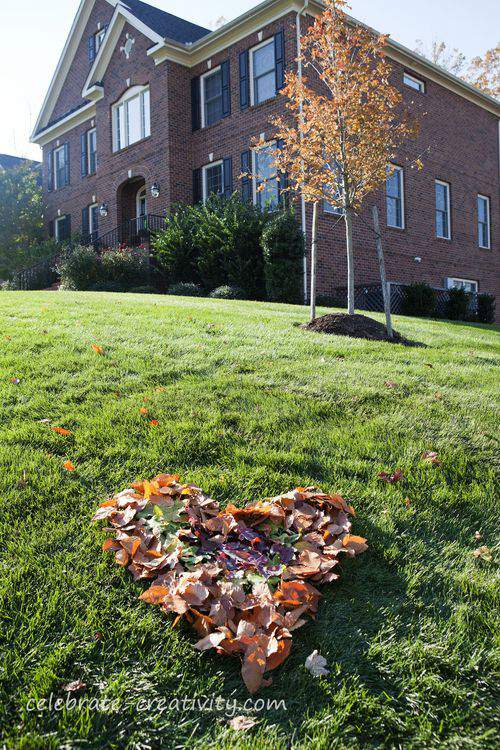 I think this is a thoughtful gesture from my (not so little anymore) 12-year old.
Jordy was right with his earlier query and this is a fun answer to that simple question.
"Why just rake leaves when you can do so much more?"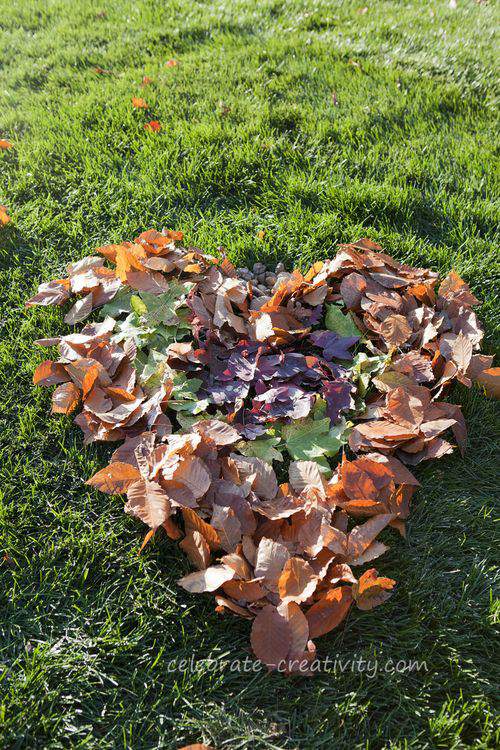 Thanks for the sweet sentiment Jordy (along with all your deligent leaf-raking efforts).
Home is where my heart is too. 
(Looking for more inspiration?  I'm continuing to participate in various linky parties around blog-world.  Pop by Lucy's party over at Craftberry Bush for a look at more great ideas and creativity from fellow bloggers.)
COMING UP ON FRIDAY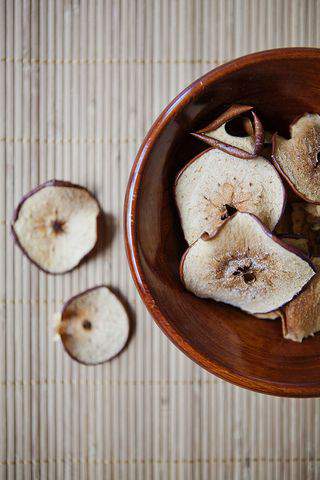 If you're on the lookout for easy, healthy snacks you can whip up in a hurry, I have the perfect treat.
Dried apple slices are not only delicious, but they're also deliciously easy goodie to make.  It's a wonderful departure from all that Halloween candy you're probably still trying to discretely toss.
Hope you pop by this blog again later this week for my latest edition of THE FRIDAY FOODIE  for a look at how to make dried apple treats with a tasty cinnamon twist.
See you back here on Friday. ♥