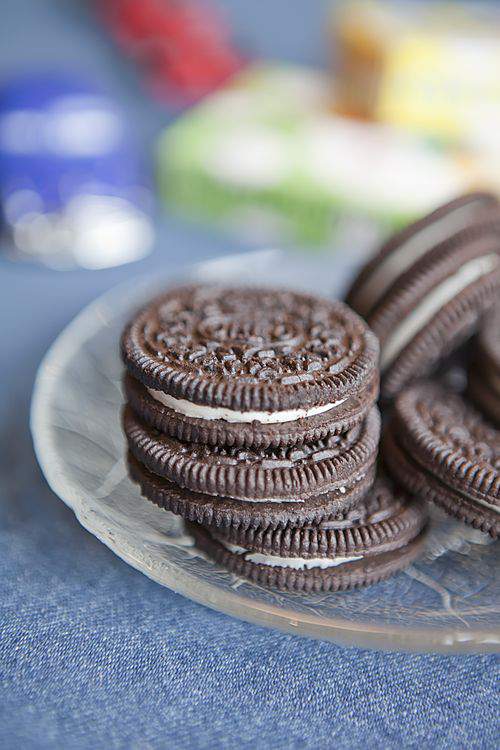 If there's any cookie that takes you back to childhood, it's gotta be the OREO cookie.  If you're old enough to eat a cookie, you've no doubt eaten your share of good old fashioned OREOS. 
 I know I have.

You may be wondering about my focus on the OREO. Well, I was inspired to write this post after spotting a bag of OREOS in the grocery this week. The familiar blue and white packaging was covered with notice of a major milestone.
The OREO cookie is 100 years old this month.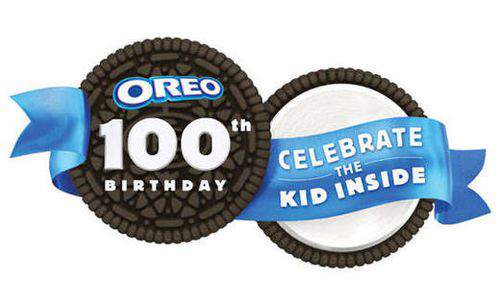 I think everyone recognizes that familiar, embossed pattern on the dark chocolate cookie.
Did you know that this distinct design includes 12 flowers, 12 dots, 12 dashes and 90 ridges around the edge of the cookie?
If you're ever on the game show, Jeopardy that tid-bit of trivia may come in handy.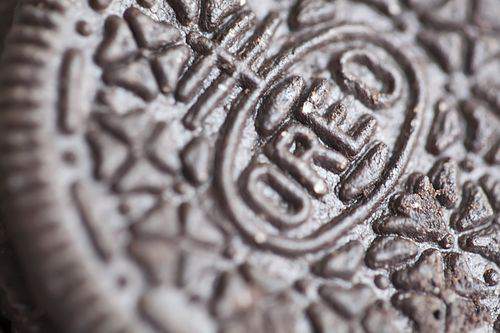 With this cookie's centennial anniversary in mind, I decided to devote this post to the yummy OREO. 
I enlisted Jordy to assist me with some photos.  Of course, he was happy to help (and eat the props).
The OREO cookie was born on March 6, 1912 and was made in a Chelsea Market bakery owned by Nabisco.
By the way, Nabisco was formed after several bakery companies merged into National Biscuit Company which was later shortened to Nabisco.  (You'll be ready for Alex Trebec if you ever meet him).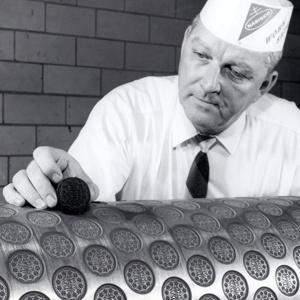 The OREO has gone through a number of classifications over the years from biscuit to sandwich, to creme sandwich and now to just plain old cookie. 
Whatever the moniker, the OREO has been a hit from the beginning with more than 300-billion cookies sold in more than 100 countries, making it one of the best selling cookies of all time.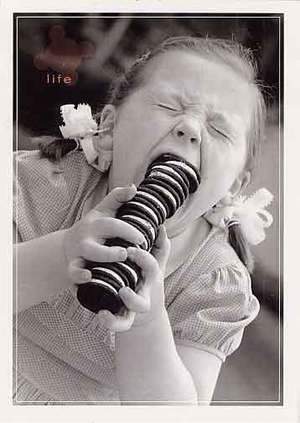 As I was researching (and eating just a few) OREOS, I came across some great ads.
I love vintage ads, don't you?  Here are a few examples I found on-line.
Want more nostalgia? 
This classic, black and white TV commercial ran in 1968 during the early morning cartoon show, Underdog.
The OREO cookie is now owned by Kraft Foods which bought Nabisco more than a decade ago.  Yes, more trivia for your Jeopardy appearance.
Anyway, the company website has a ton of OREO recipes to suit just about any festive occasion.   They look delicious, don't they?
Photo source: Kraft Foods
These days you can even make your very own, giant OREO-styled cake.
This is not a Nabisco product so the design is different than the real cookie but clearly the mold is designed to look very much like the original OREO treat.
There's a long-standing debate about the best way to devour this cookie.  Do you twist first, bite first or just dunk in milk first?
Jordy is definitely an OREO twister.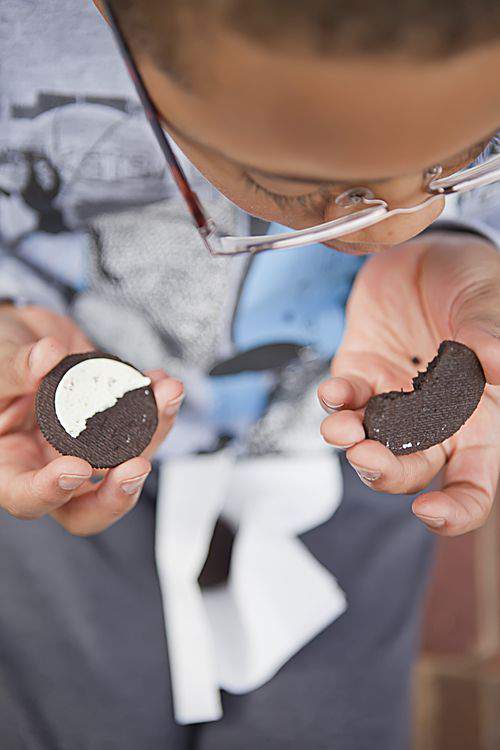 Over the years the OREO has also been offered in different flavors, double stuffed and a variety of holiday creme colors.
I think nothing quite beats the original.  If you haven't had an OREO in a while, eat one and you'll be hooked all over again.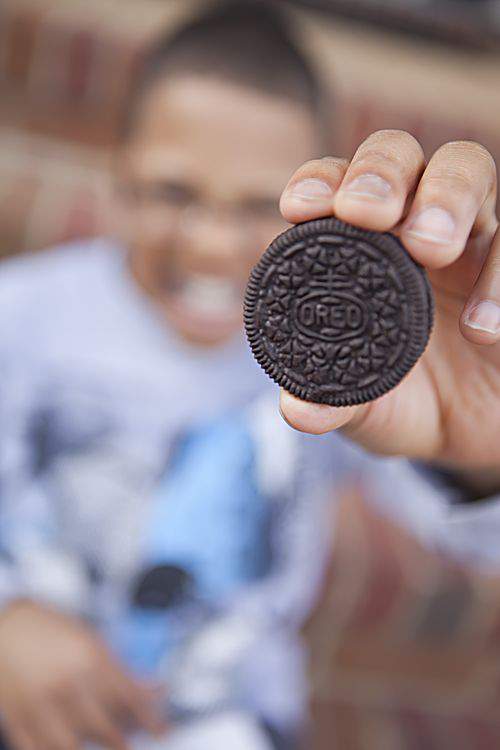 By the way, regular readers of this blog may notice this OREO cookie entry isn't on my regular posting schedule. 
As I continue to tweak this blog to provide fresh, expanded content, I'll be adding more frequent posts here and there as well as a few new regular categories and features.  Stay tuned.
In the meantime, enjoy your day and an OREO. ♥