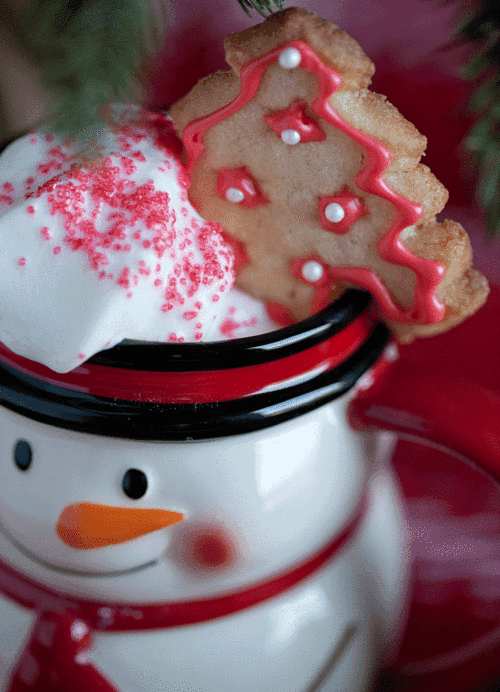 Sometimes, the only thing a whipped cream-topped holiday drink needs… is a tasty cookie nearby for dunking.  I think this strategically straddled cookie will certainly do the trick.
Welcome to Day 20  of my 25 Days of Christmas holiday series where today, we're trading cookie plates for CUP COOKIES.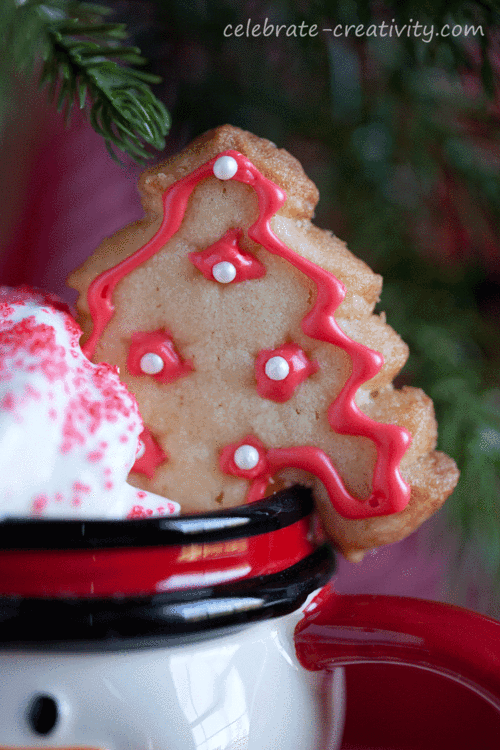 These little cookies are a wonderfully unexpected treat and a perfect bite size goodie to go along with whatever warm beverage you're serving.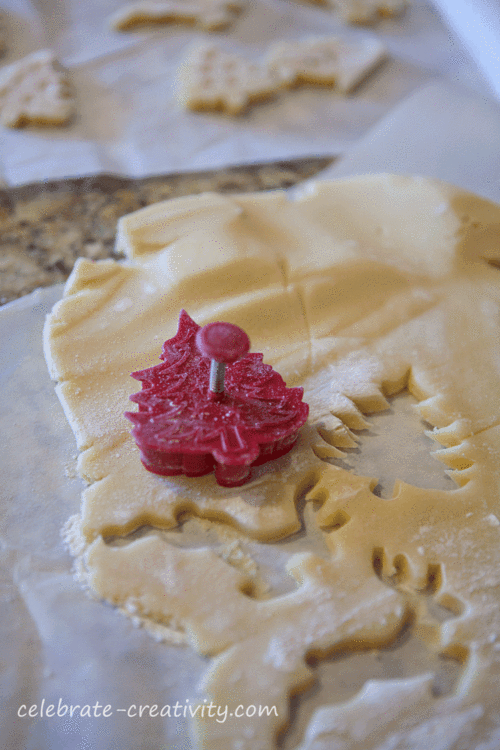 Start with a favorite sugar cookie recipe and small cookie cutters.
Roll out the dough and cut out a variety of cookies.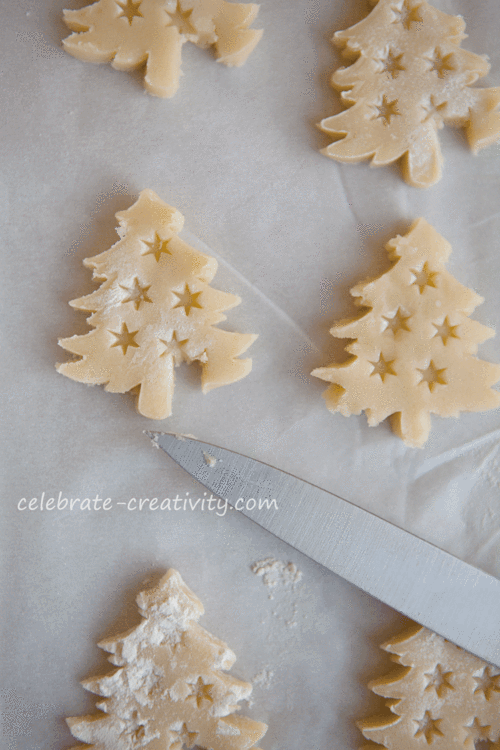 Once the cookies have been cut, use a smooth-edge knife to cut out a small, square notch out of the bottom of the cookie shape a little larger than the width of the edge of whatever cup you'll be using.
While the dough will likely expand a bit when baked make sure you don't cut the notch too large or it will be too loose to stay secure on the rim of the cup.
NOTE: Better to have a notch too small than too large at this stage.  Don't worry, you'll have another opportunity to make the notch larger if needed.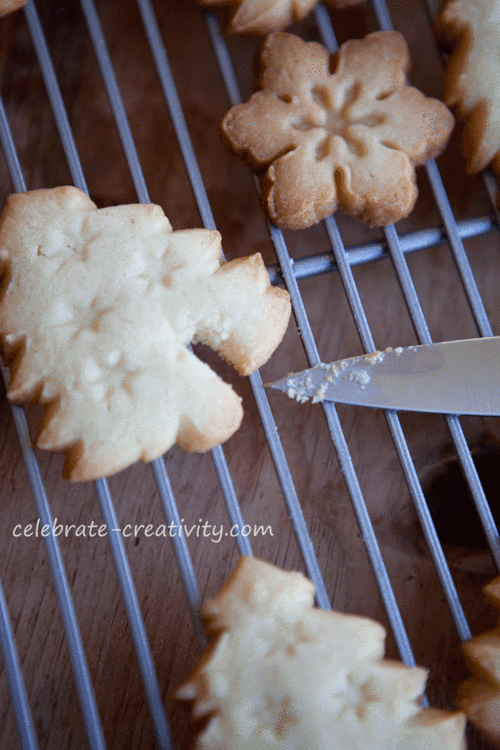 Remove cookies from the oven and if the notch has spread and closed a bit, use the knife to gently redefine the notch.
Make sure any additional cuts to the notch are made while the cookie is still warm and soft because once the cookie cools, it hardens and after that you will not be able to enlarge the notch without cracking the cookie.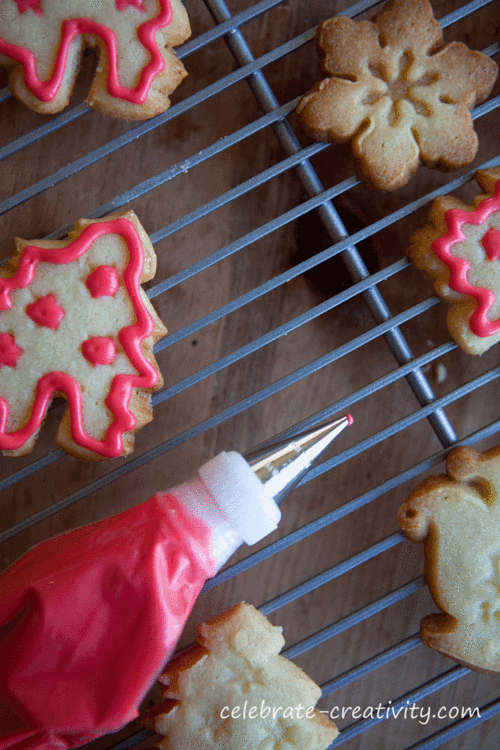 Add a colorful touch with an outline of royal frosting.
Of course, you could also just leave the cookies plain when serving.
Straddle the cookie over the rim of the cup to position it.
Serve to the delight of cookie lovers.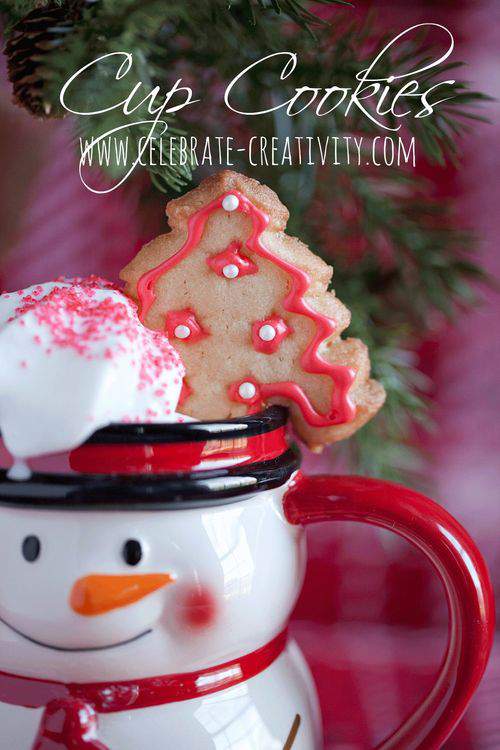 When your kids come in from the cold, consider surprising them with a cup of whipped cream-topped hot chocolate along with a sweet CUP COOKIE on the side.
They'll love it.
Day 20 down, 5 more days to go.
We're getting close to the end of my holiday series but I still have more to share.
Stay tuned for more inspiration ahead and if you missed any days in this series so far, here's a look at:
Day 1|Day 2|Day 3|Day 4|Day 5|Day 6|Day 7|Day 8 |Day 9|Day 10 |Day 11|Day 12|Day 13|Day 14|Day 15|Day 16|Day 17|Day 18 |Day 19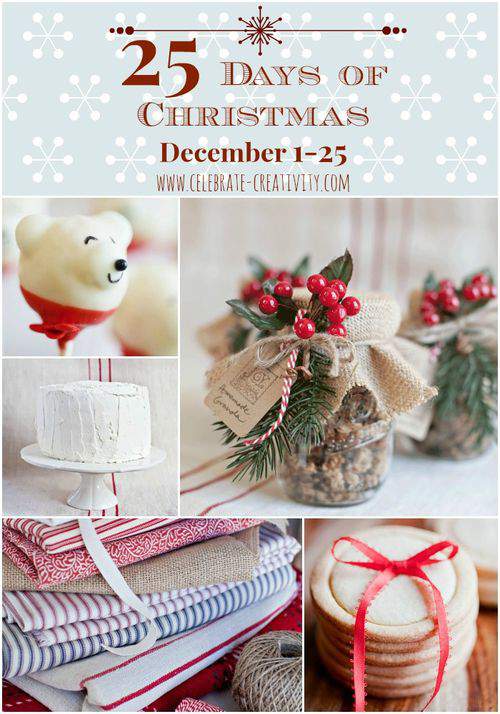 Hope you stop by again tomorrow (12/21) for Day 21 of my 25 Days of Christmas series.
See you then. ♥