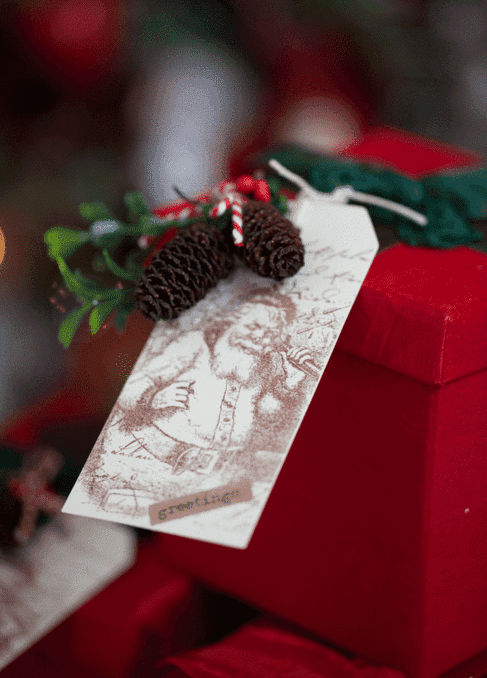 Very often a specially-wrapped gift needs just a tad more added to the presentation.  That's where fun, holiday tags can come in.
Welcome to Day 19 of my 25 Days of Christmas  series where today, it's all about a simple way to spruce up your gifts with handcrafted gift tags.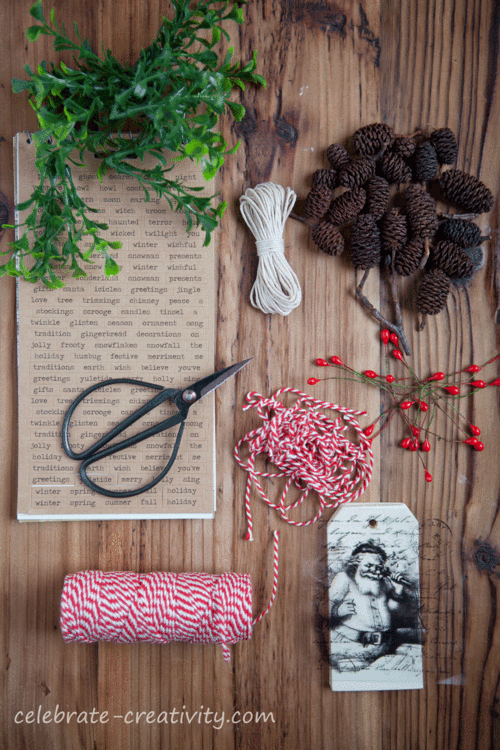 The supplies for this project are simple and easy to find at any craft store.
I used mini pine cones, wired holly berry stamens, blank tags, rubber stamp image and ink, butcher's twine, artificial boxwood, scrapbook word stickers.
You'll also need a hot glue gun.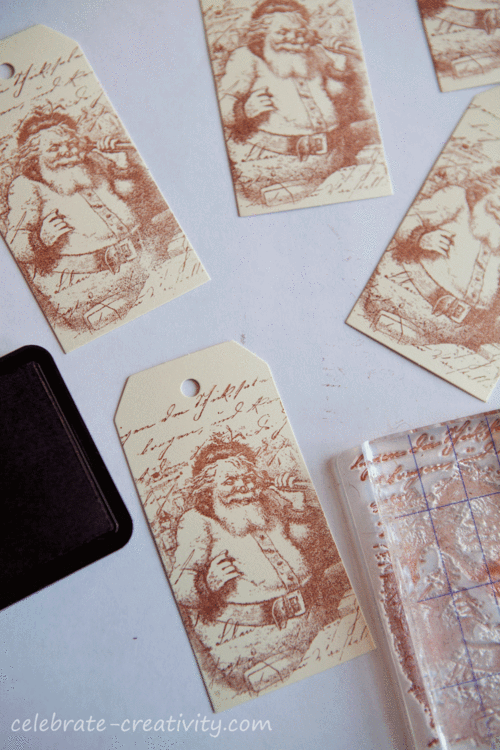 Select the image to be rubber stamped and apply it to the blank tags.
I love this vintage-styled Santa stamp and I've used it many times over the years for various cards and holiday projects.
Use the wired holly berry stamens to attach the artificial boxwood sprigs to the mini pinecones.
This is already a nice mix of seasonal color.
Tie a strand of butcher's twine around the arrangement and tie in a bow.
Pick an appropriate scrapbook sticker and apply it to the bottom corner of each of the tags.
  Hot glue the boxwood arrangement to the upper corner of the tag.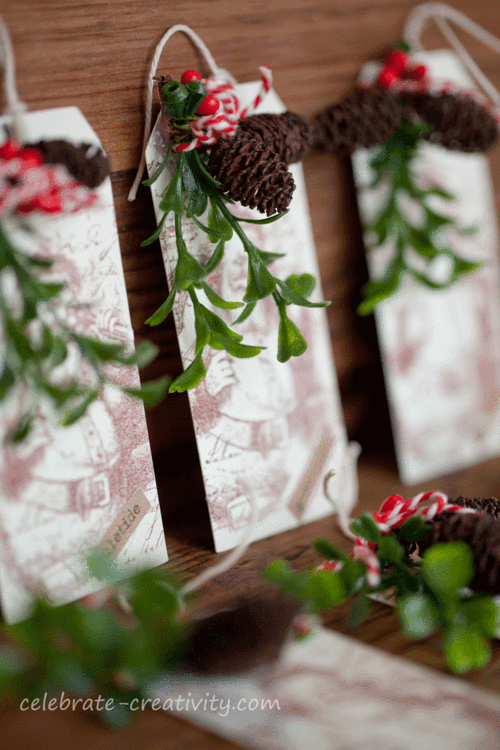 Add a piece of plain string to tie the tag to the gift and your handcrafted gift tags will be complete.
Yes, it's that simple.
I'm sure you have a few special gifts in mind that these handcrafted tags would look great on.
They're so quick and easy to make I think you could knock out about a dozen tags in less than 30 minutes.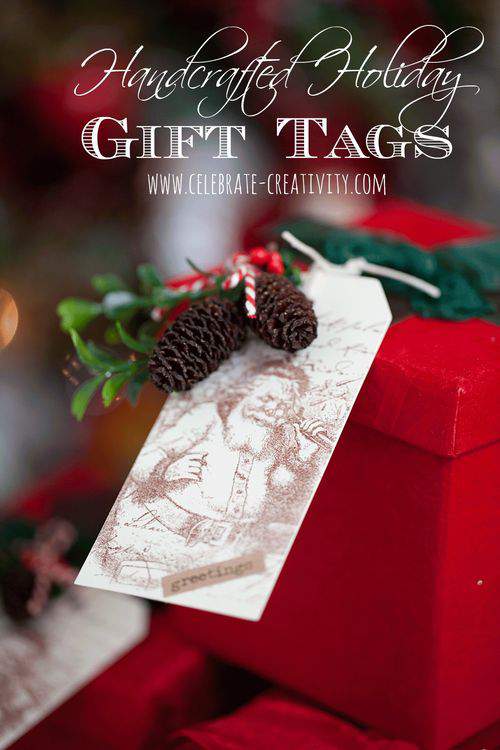 Day 19 down, 6 more days to go.
We're getting close to the end of my holiday series but I still have more to share.
Stay tuned for more inspiration ahead and if you missed any days in this series so far, here's a look at:
Day 1|Day 2|Day 3|Day 4|Day 5|Day 6|Day 7|Day 8 |Day 9|Day 10 |Day 11|Day 12|Day 13|Day 14|Day 15|Day 16|Day 17|Day 18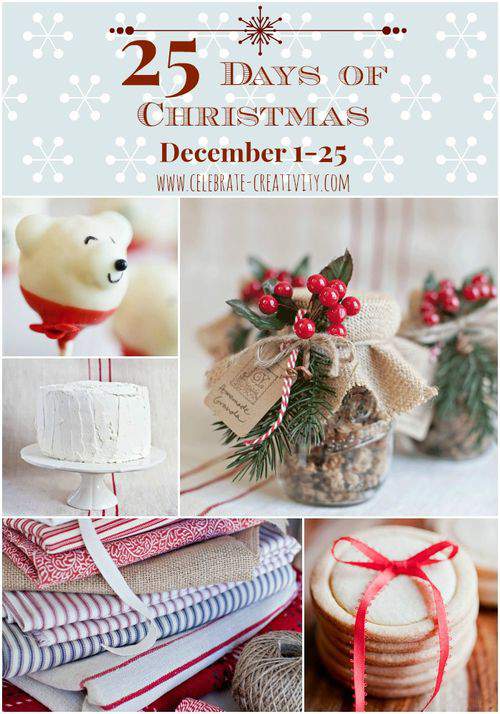 Hope you stop by again tomorrow (12/20) for Day 20 of my 25 Days of Christmas series.
See you then. ♥