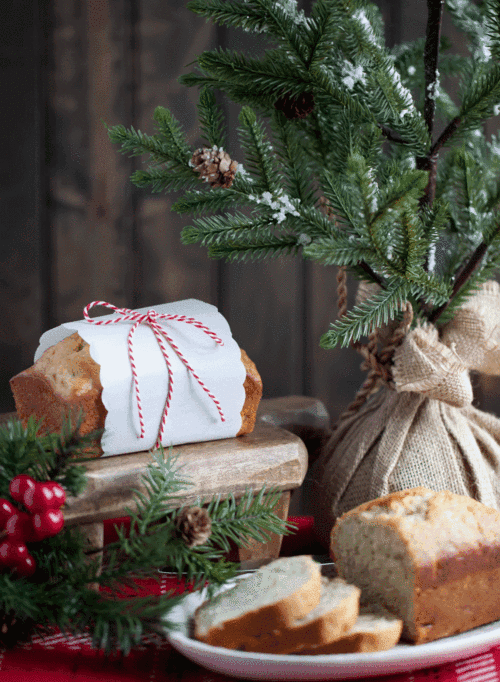 The smell of freshly baked banana bread in the morning is enough to wake my entire household.  This holiday season consider setting your family's alarm clock to ring with the aroma of this simple but hearty bread.
Welcome to Day 11 of my 25 Days of Christmas series with a look at one recipe that you'll find yourself making over and over again.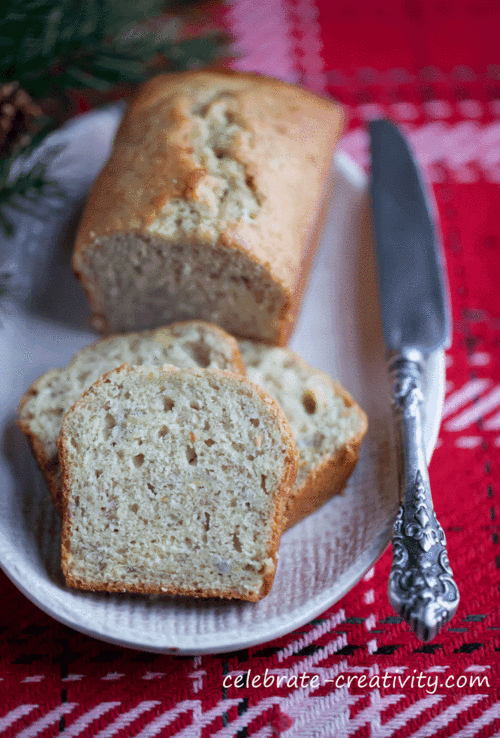 This is one of my favorite banana bread recipes and it would be great Christmas morning.  Actually, it's pretty darn good any time of year.
My kids love it when it's still warm, right out of the oven with a little butter or raspberry jam.
 Banana Bread Recipe
Here's what you'll need for the banana bread. 1-2/3 cups of all-purpose flour, 2 teaspoons of baking powder, 1/2 teaspoon salt, 1/4 teaspoon baking soda, 3 medium size/very ripe bananas, 2/3 cups sugar, 1/3 cup of vegetable oil, 2 large eggs, 1-1/2 teaspoons of vanilla extract.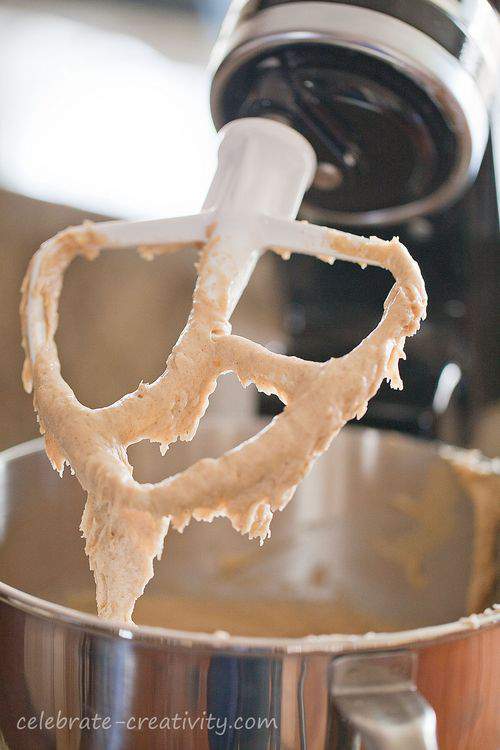 Preheat oven to 350-degrees.  Mix the flour, baking powder, salt and baking soda and set aside.
In another bowl, mash the bananas with a fork, add sugar, oil and eggs, vanilla and beat until all ingredients are well blended. Add the flour mixture to the banana mixture and mix until well blended.
Grease the loaf pan or mini loaf pans with butter or cooking spray.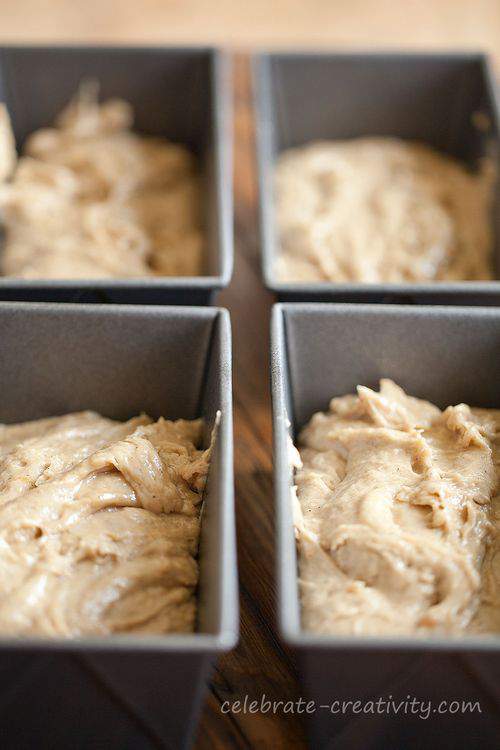 Bake loaves for about 20 minutes or until golden brown.
Use a toothpick to test to see if the center of the bread is done.
Slice and serve.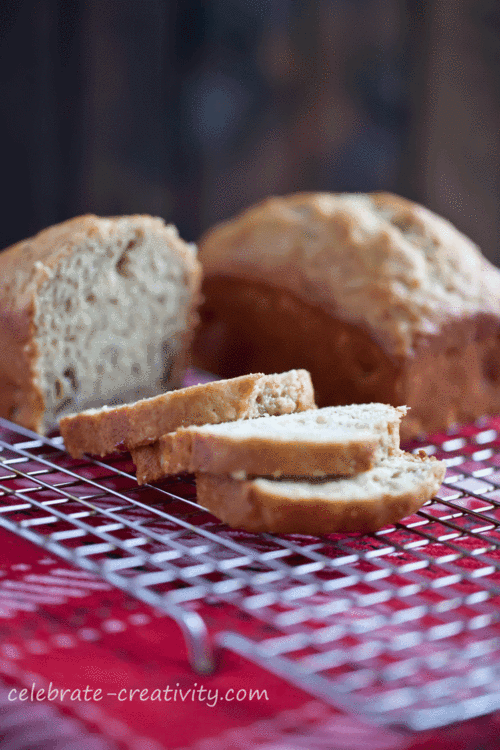 Here's a really easy way to dress up your loaves just a bit.
Grab some baker's twine, some parchment paper and a pair of decorative edged scissors which can be found at most craft stores.
Tear off a sheet of parchment paper (@4-5 inches wide) and scallop the edge with the decorative scissors.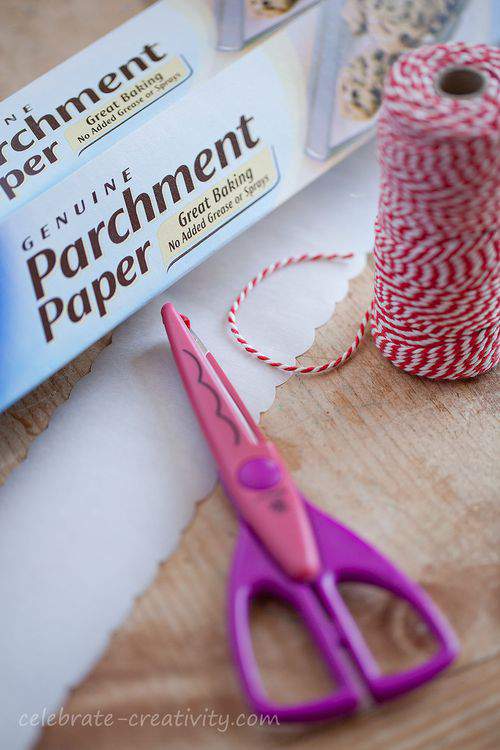 Tie the scalloped paper around each loaf and tie with Baker's twine.
If gifting, wrap the loaves in plastic loaf baggies and finish them off with a pretty red ribbon tied in a bow.
Gift along with a jar of your favorite jam.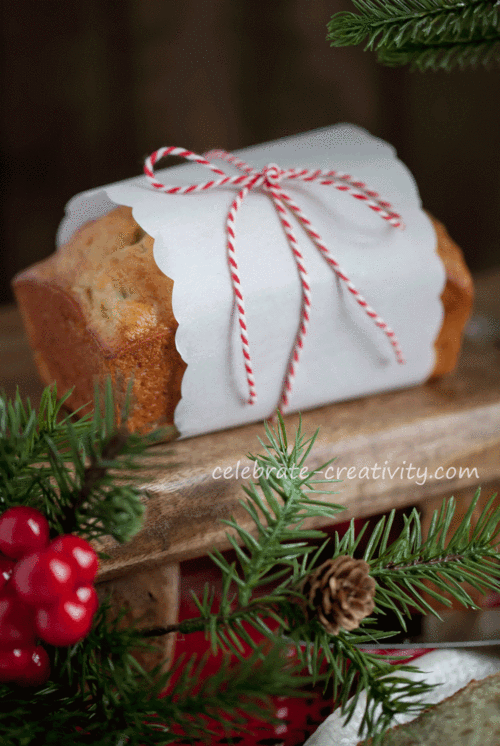 Day 11 down, 14 more days to go.  Stay tuned, there is a lot more fun and inspiration ahead.
In cased you missed it, here's a look at:
Day 1|Day 2|Day 3|Day 4 |Day 5|Day 6|Day 7|Day 8 |Day 9|Day 10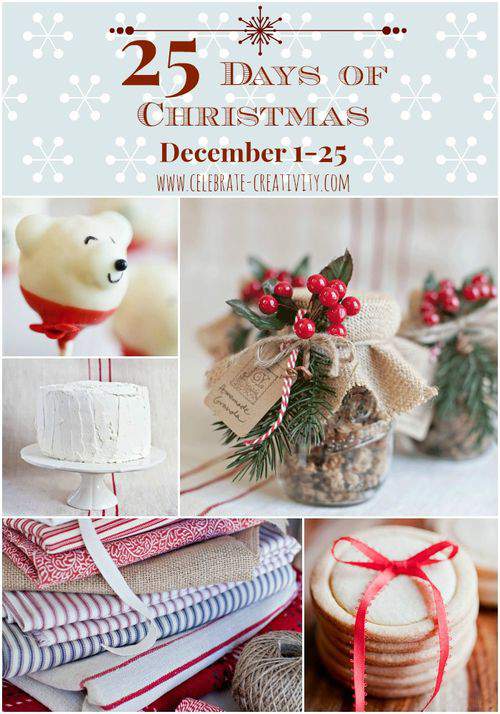 Hope you stop by again tomorrow (12/12) for Day 12 of my 25 Days of Christmas series.
See you then. ♥