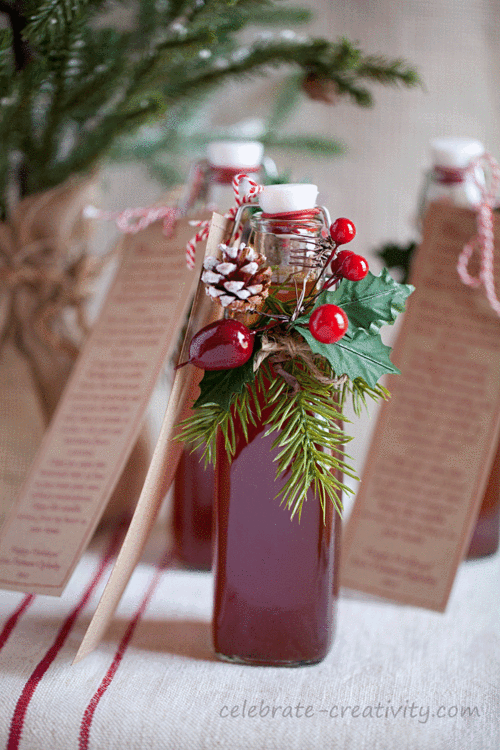 This year, I'm giving friends and loved ones a gift that is new to my gift-giving repertoire.  I think all my gift recipients will enjoy my homemade vanilla extract.
Welcome to Day 12 of my 25 Days of Christmas holiday series which today, is all about this wonderful flavoring which is easy to make and just as fun to decorate.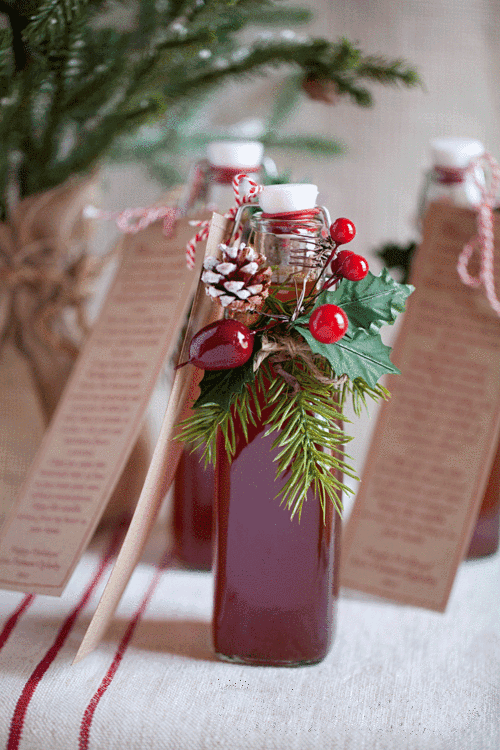 Let's walk through how to make vanilla extract which only requires three ingredients, including vanilla beans, vodka…. and time.
Rather than purchase the small (and sometimes shriveled) vanilla beans from the grocery store, I suggest you buy them in bulk on-line where they're typically, larger, plumper and far more impressive.
I've purchased vanilla beans through several on-line sites before including: here and here and here.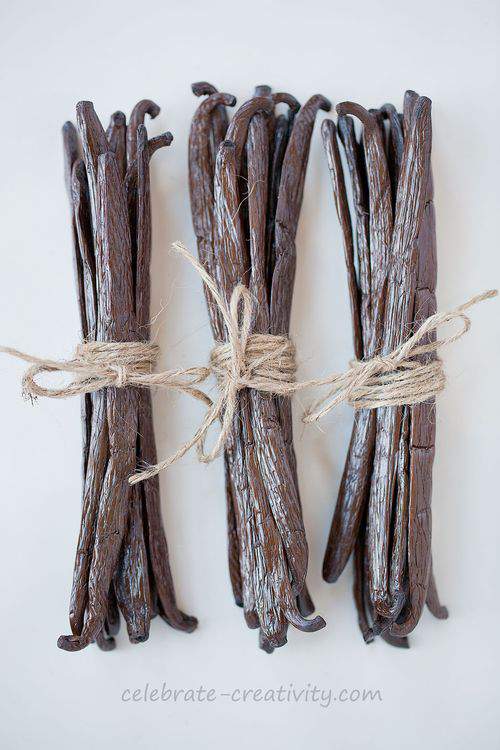 Slice the vanilla beans down the center and scrape out all that wonderful "bean caviar".
Then, slice the pods in half.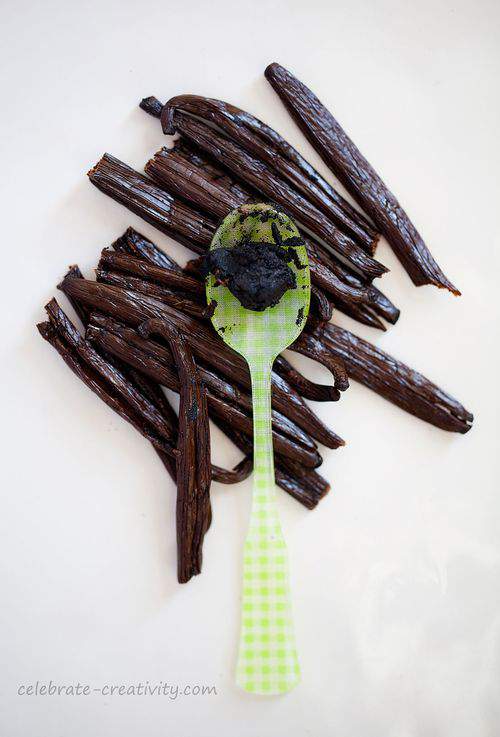 Then, put the vanilla bean "caviar" along with the vanilla bean pods into Mason jars filled with vodka.
NOTE:  A good ratio rule to follow is 3-full vanilla beans for every 1-cup of vodka.
Store the jars in a cool, dark location for at least 8-12 weeks making sure you shake the contents vigorously once a week.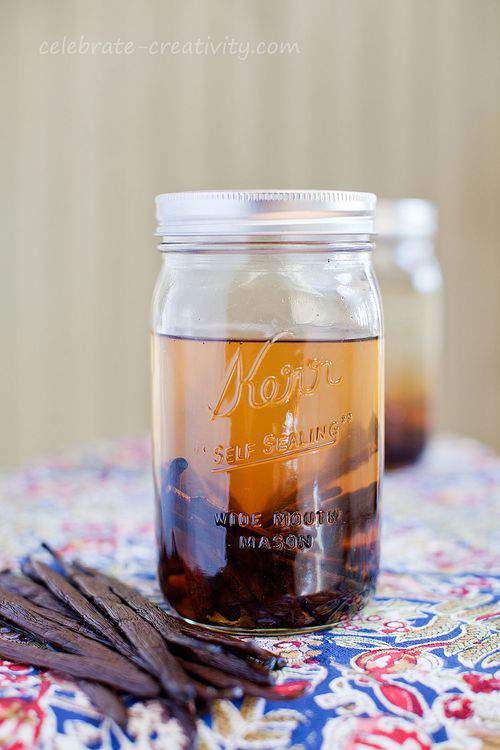 The longer you steep your extract, the more potent your vanilla will be in the end.
Regular readers of this blog may recall, I started making this vanilla extract back in March, so my extract has had a long time steep and build flavor.
When the vanilla extract is ready, strain it through a coffee filter or cheesecloth to remove any bean sediment or pieces of bean pod before placing it in bottles.
If gifting, there are a ton of bottling options available.
Handcrafted gift packaging adds to the uniqueness of this offering.
I composed a little write-up to explain the process and printed it out on khaki-colored cardstock and then cut the copy into cute strip tags.
Pulling a page from my scrapbooking bag of tricks, I used my sewing machine to top-stitch around the tags.
Top-stitching can add interest and additional texture to cardstock.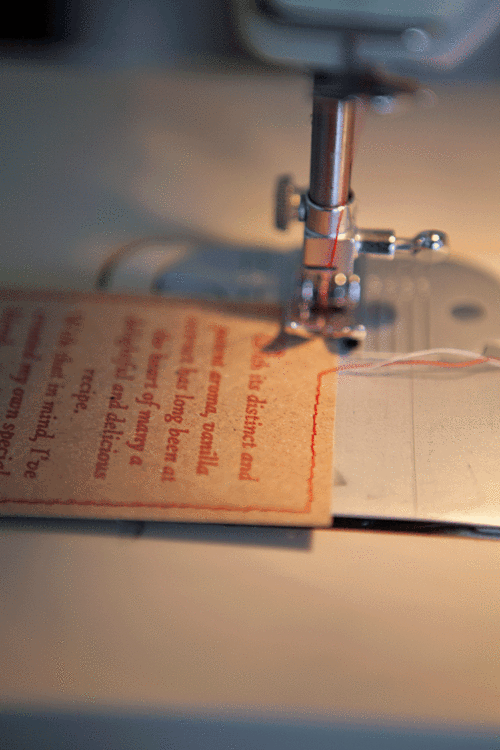 These little red, brads were also pulled from my age-old scrapbooking stash.
It's always nice to pull out old supplies, dust them off and put them to good use in new ways.
When composing my text for the tags I wanted to write something heartfelt but also give recipients a sense of the homemade process.
"With it's distinct and potent aroma, vanilla extract has long been at the heart of many a delightful and delicious recipes.  With that in mind, I've created my own special blend… made especially for you.  Using only premium Madagascar vanilla beans, this homemade extract was patiently and purposely distilled for more than six months to produce rich color and maximum flavor potential.   I hope you enjoy this homemade labor of love as you create your own culinary masterpieces.  Enjoy this vanilla extract, from my heart to your home". 
Happy Holidays! 
Lisa Tutman-Oglesby 2013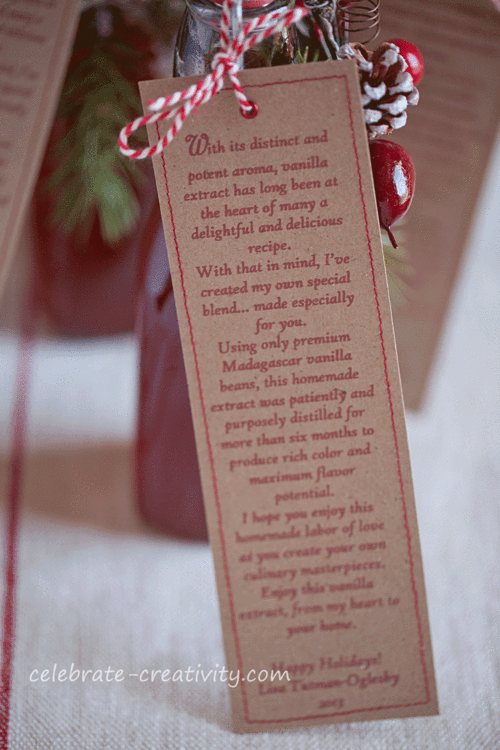 Here are a few other embellishments I used to create a festive presentation.
Trusty jute (you've probably noticed, I've used a lot of jute throughout this holiday series) was used to attach these elements to the bottle.
Wrap the embellishments around the container with jute and your vanilla extract gift bottles will be complete.
While you may not have time to actually make your own extract in time to gift for the 2013 holiday season, start making a few batches anyway.
The gift of homemade vanilla extract is an awesome thing… anytime of year.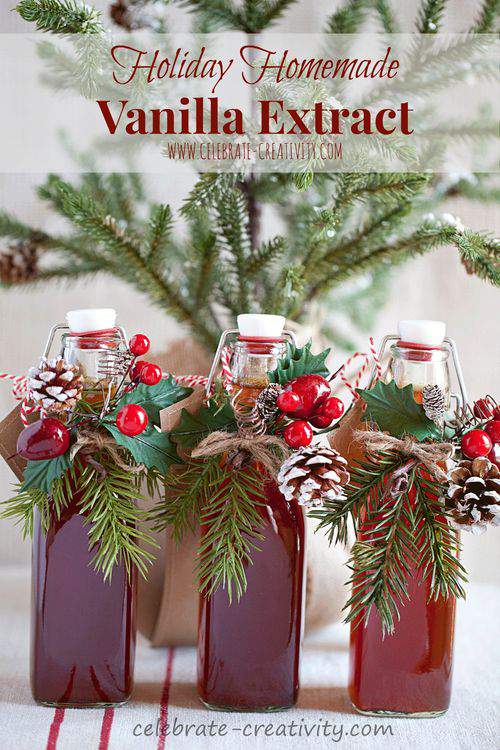 Day 12 down, 13 more days to go.  Stay tuned, there is a lot more fun and inspiration ahead.
In cased you missed it, here's a look at:
Day 1|Day 2|Day 3|Day 4 |Day 5|Day 6|Day 7|Day 8 |Day 9|Day 10|Day 11
Hope you stop by again tomorrow (12/13) for Day 13 of my 25 Days of Christmas series.
See you then. ♥