C
hristmas is right around the corner and even though you probably have your tree up already, I think it's never too late to add a few more elements.
In this, Day 15 of my 25 Days of Christmas holiday series I'm taking a closer look at glitter letter ornaments that are not only easy to make but they're also a fast and fun way to add a little bling to your branches.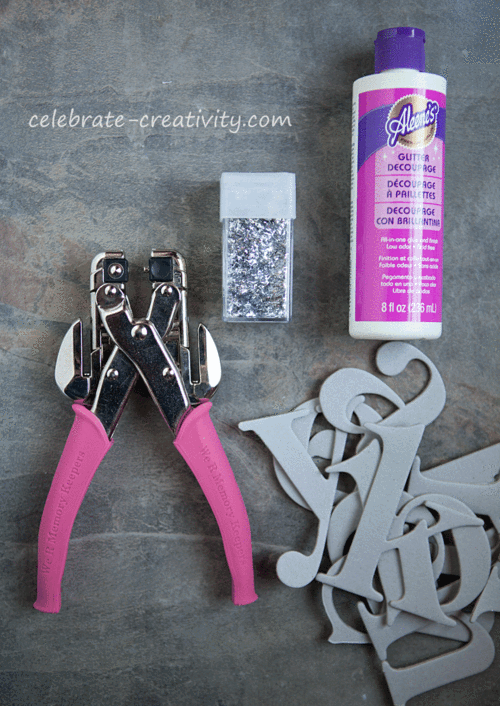 This is another one of those projects that requires very few supplies.
You'll need some glitter adhesive (or Mod Podge), glitter, hole punch, metal eyelets and chipboard letters.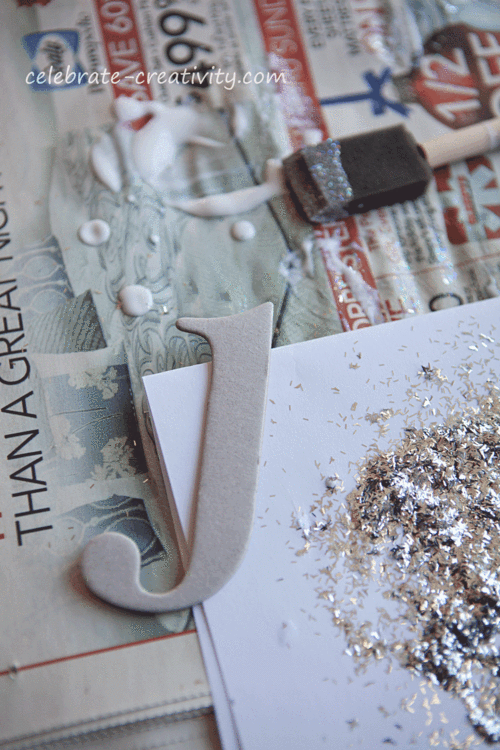 I have tons of chipboard letters from my scrapbooking stash and it was fun to pull them out and put them to good use.
First, cover the chipboard letter with the glitter adhesive or Mod Podge.
Sprinkle the letter with glitter.
Allow to dry and then repeat on the backside.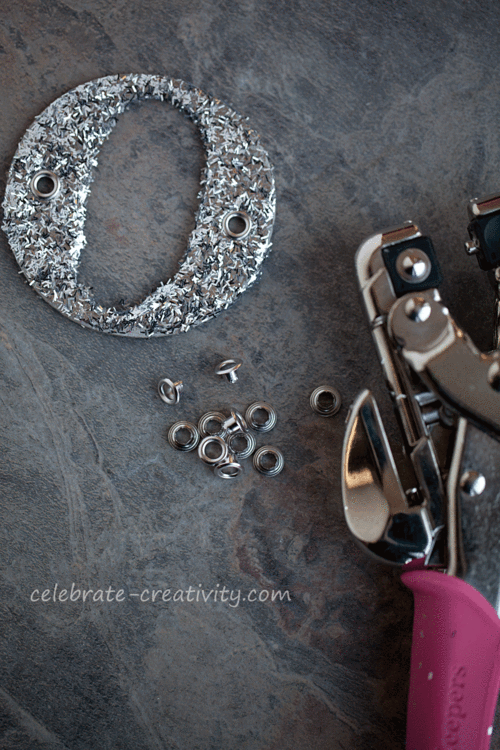 Use the hole punch to put a hole in each side of the chipboard letter.
Insert and set metal eyelet with the eyelet tool.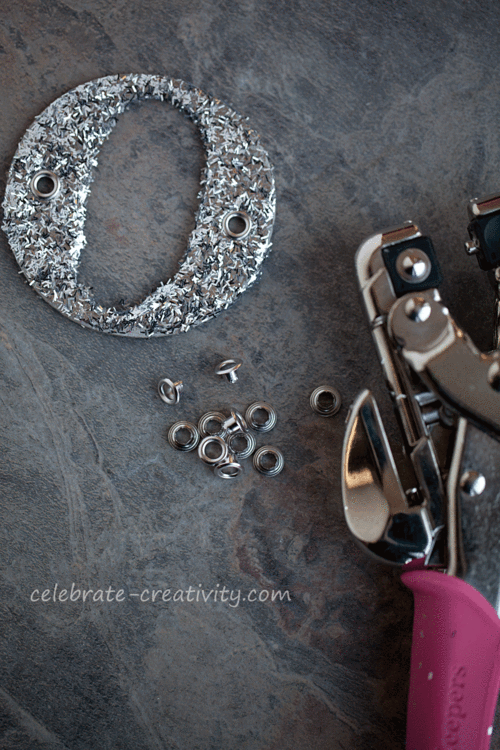 I think metal eyelets give the ornaments a clean, more polished finish.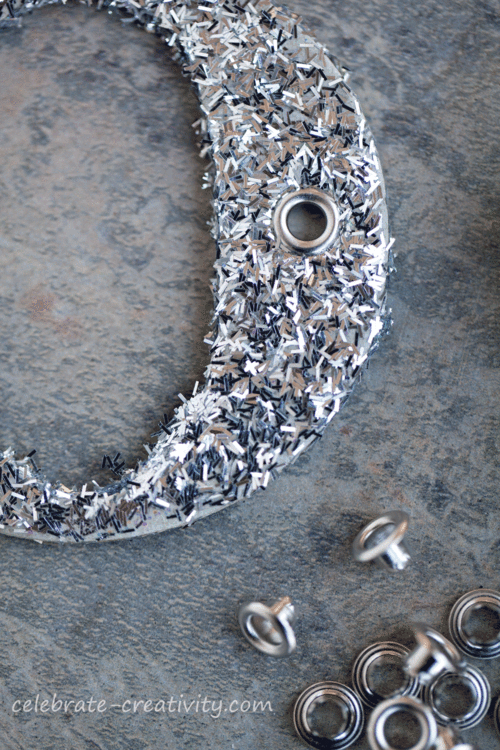 I love this soft silver ribbon but you could use any type of string or jute.
Look the ribbon through the eyelet holes.  Tie in a knot and slide it down toward the back of the eyelet hole to conceal the knot.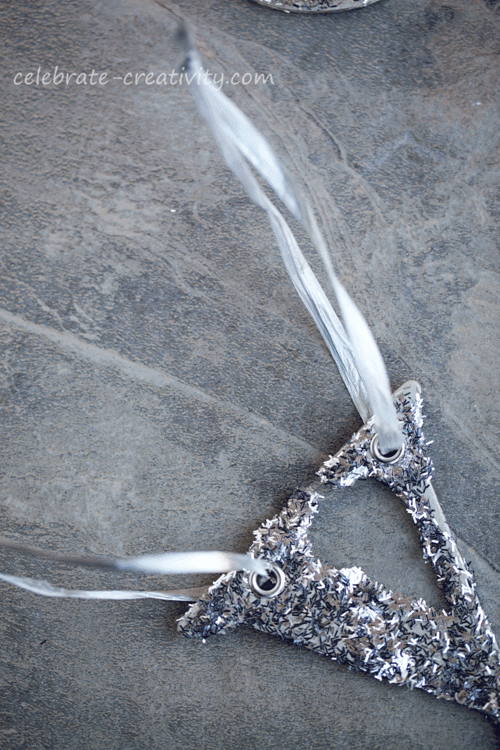 Bring the string or ribbon together and tie with baker's twine at the top.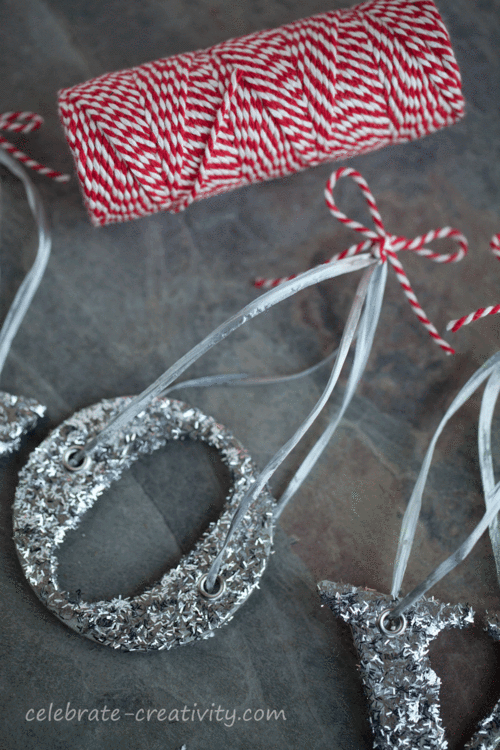 Twist in a few sprigs of artificial pine needles just under the baker's twine to add additional color and interest.
Hang the letters together on your Christmas tree to form the phrase JOY.
Of course, you could also create individual letters as monograms for each member of your family.
Cute and easy, huh?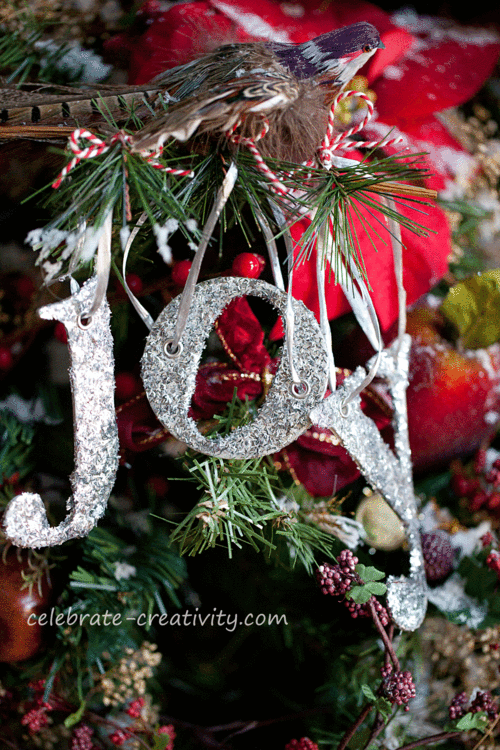 Day 15 down, 10 more days to go.  Stay tuned, I have a lot more fun and inspiration ahead.
In cased you missed it, here's a look at:
Day 1|Day 2|Day 3|Day 4 |Day 5|Day 6|Day 7|Day 8 |Day 9|Day 10 |Day 11 |Day 12 |Day13 |Day 14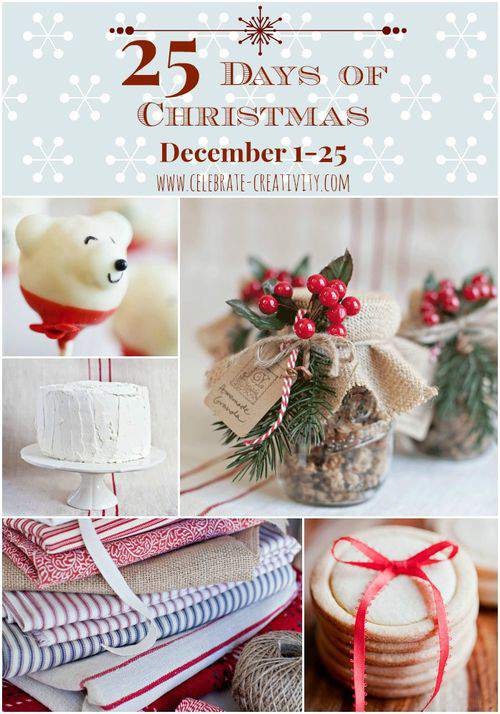 Hope you stop by again tomorrow (12/16) for Day 16 of my 25 Days of Christmas series.
See you then. ♥