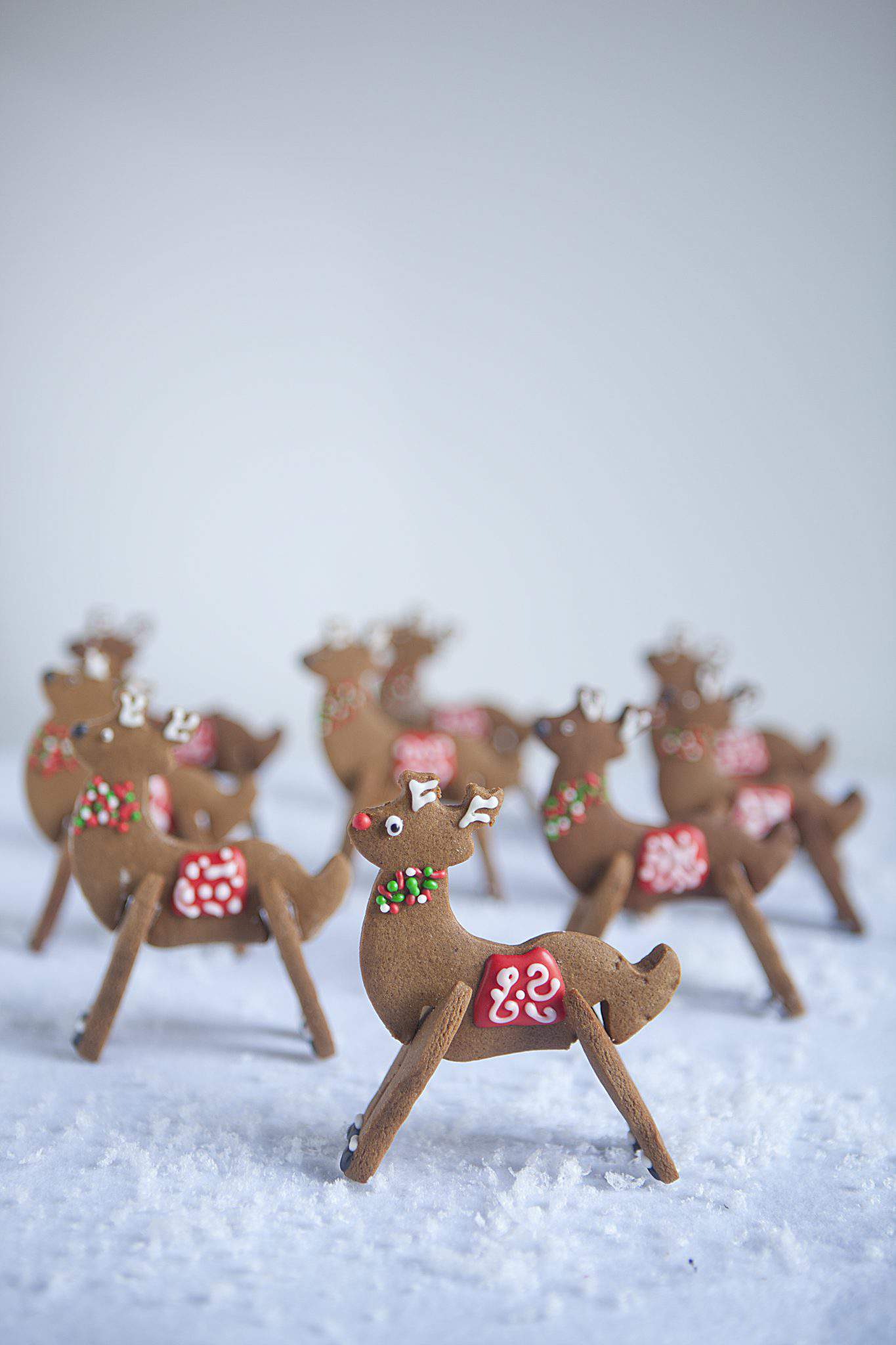 Well, his is it…. the last day of my 22-Day COUNTDOWN TO CHRISTMAS HOLIDAY SERIES.
I'm wrapping up this creative holiday series with a look at at 3-D Reindeer cookies that look like they are ready to take flight any minute.

I've collected so many cookie cutters over the years and I've gotta say, these are among my favorite because of their unique, 3-dimensional presentation.
I'll have more on where you can get your hands on this particular cookie cutter collection, further down in this post.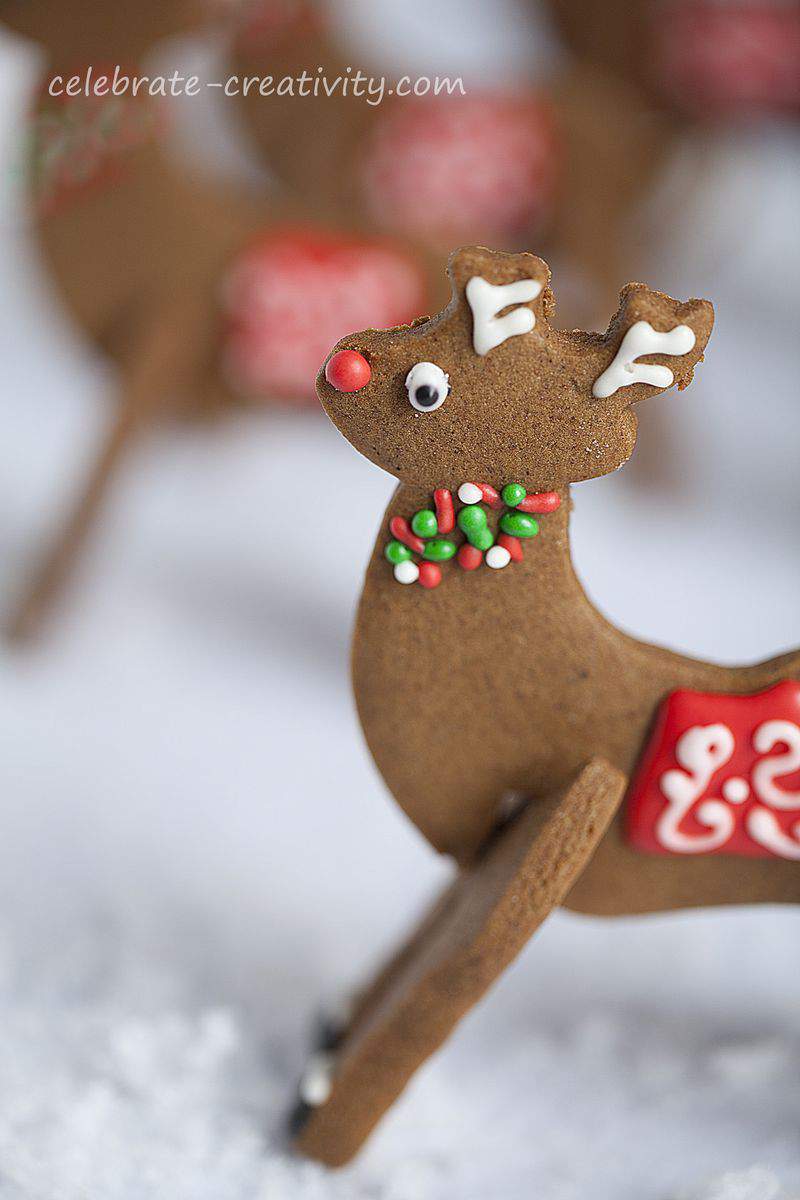 Roll out your favorite gingerbread recipe.
I roll out the dough to the desired thickness and then refrigerate right on the baking tray for a few hours.  I do the same thing when making sugar cookies.
Then, I cut the cookies out of the refrigerated, rolled out dough.
By cutting the cookies from cold, rolled out dough, the cookies hold their shape much better while cutting.
TIP: After cutting out the shapes, return the tray to the refrigerator for an hour to allow the cookies to chill even more.  This will help the cookies maintain their shape while baking.  Omitting baking powder from the recipe will also help prevent cookies from spreading in the oven.
This particular cookie cutter set included multiple cutters that create shapes that have to be assembled after baking.
That's why it's so important to maintain the cookie shape as well as you can so all the pieces will fit together like a puzzle piece.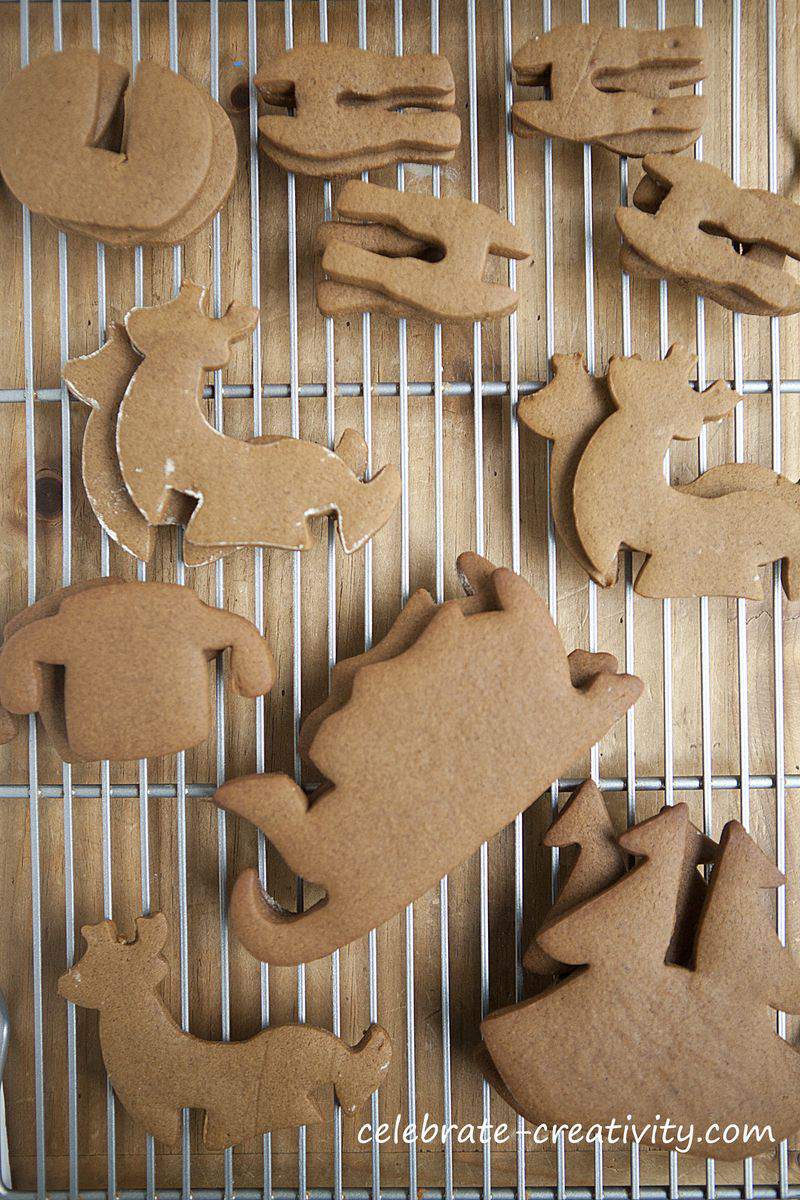 Prepare your Royal icing.  I like to use a gel coloring rather than liquid food coloring.
Gel colorings can be found at specialty bakers' shops and most craft stores in the baking supply aisle.
I like to use small, plastic sandwich bags to hold the icing instead of those large plastic cone-shaped decorating bags.
The sandwich bags fit right in the palm of my hand which makes decorating and maneuvering around the cookie that much easier.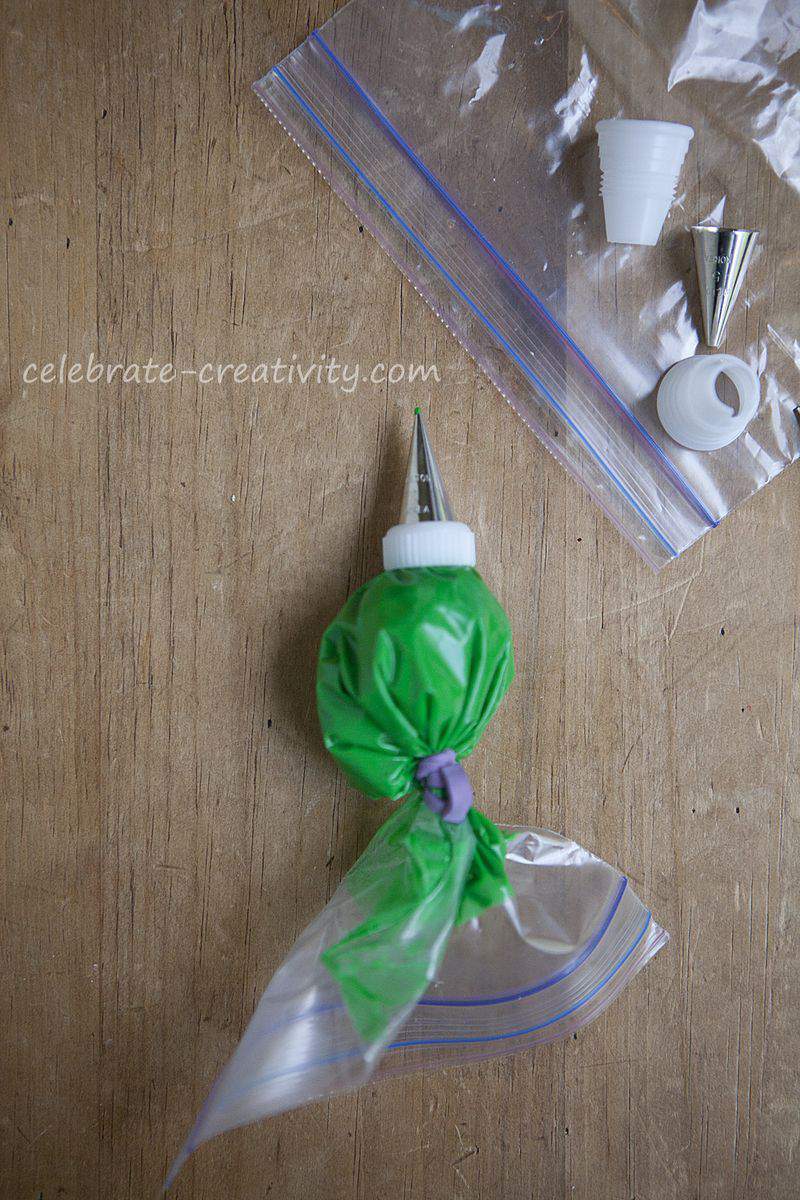 I think decorating cookies in an assembly-line fashion is the best decorating-approach when you're dealing with so many cookies.
Start with red saddles.
Continue to embellish as you please.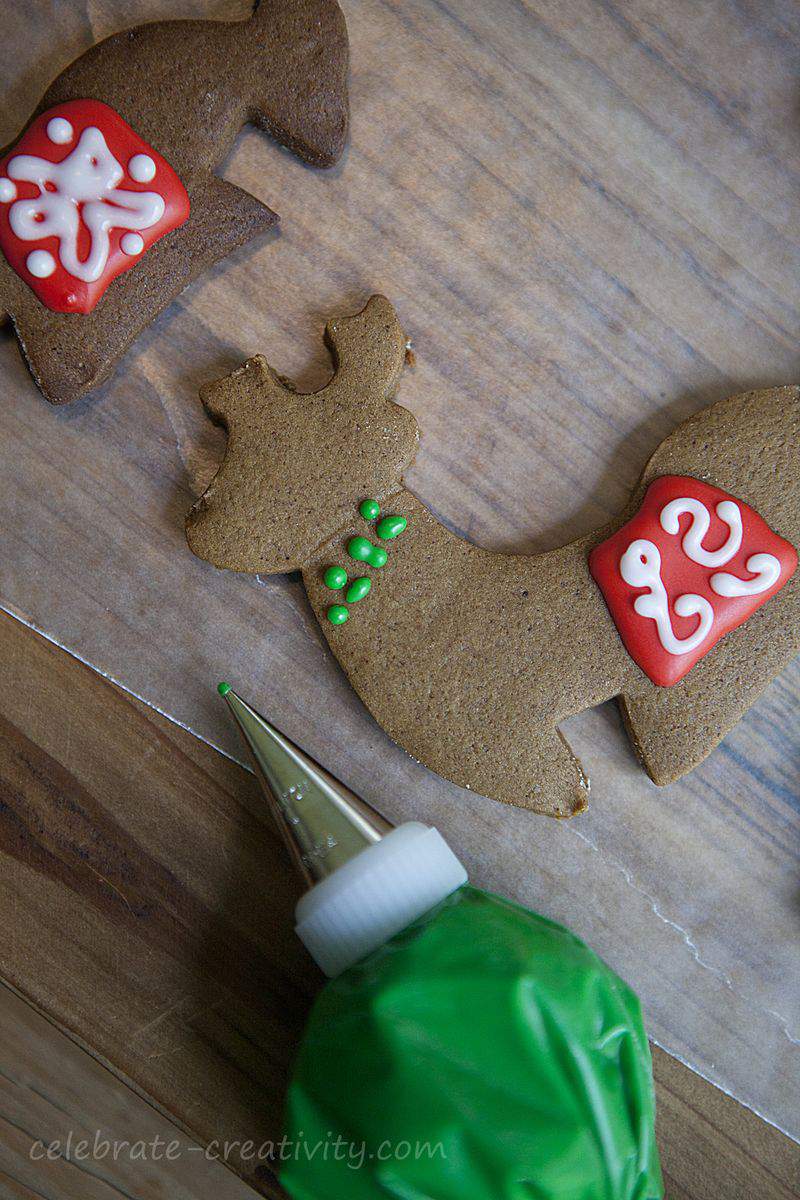 Get creative with your icing.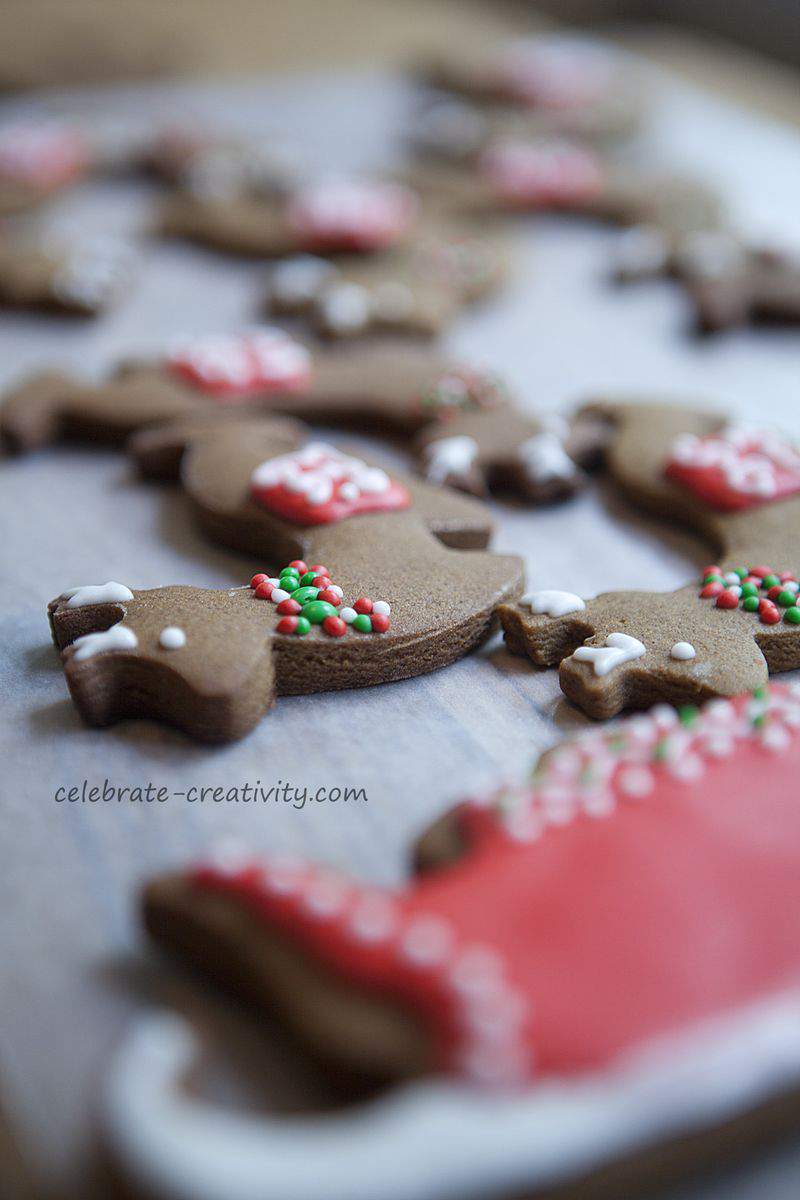 How cute are all these little reindeer hooves?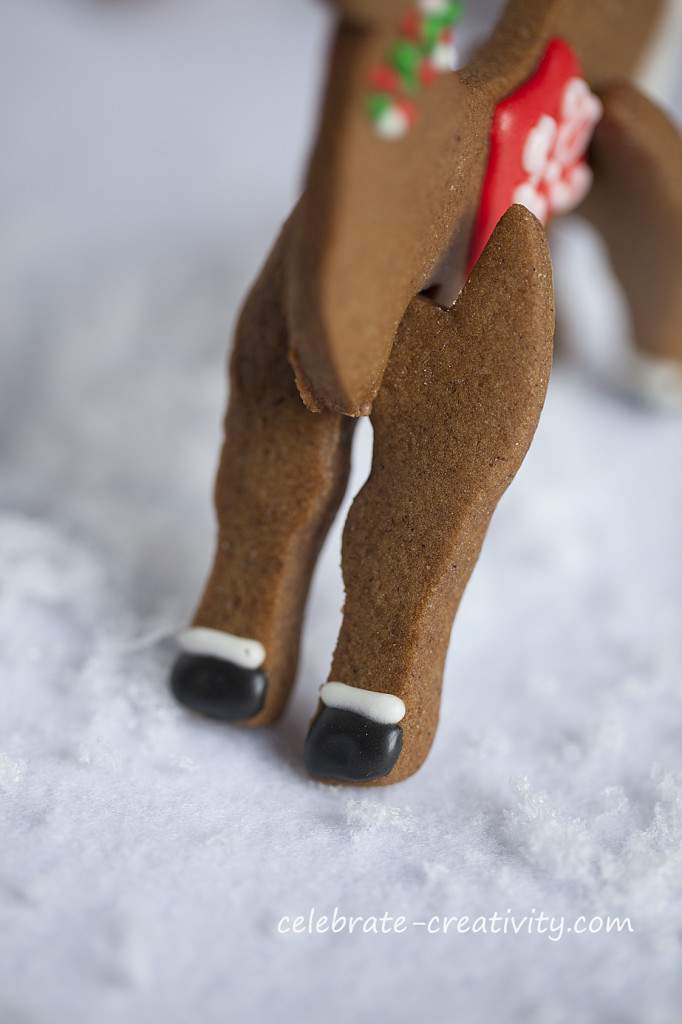 Gently slide the hooved frames into the body of the reindeer.
This is definitely a delicate stage because it's very easy to break the cookie if you aren't careful.
Don't forget to select one reindeer in the group to get that famous red nose.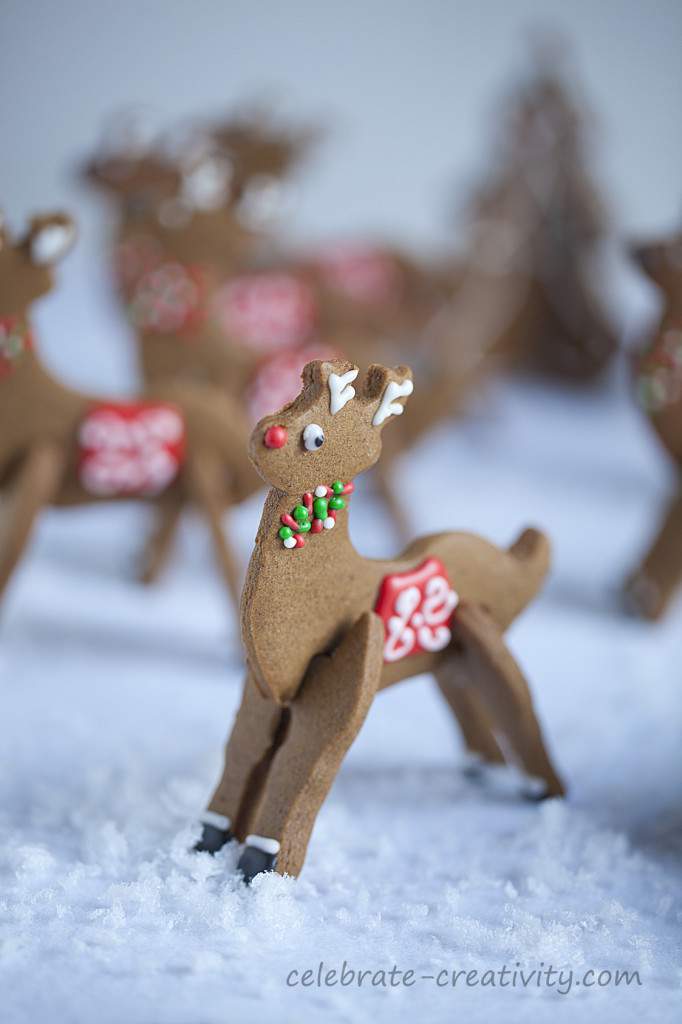 Santa hasn't shown up yet but when he does, his sleigh is certainly ready for the global trek ahead.
This is another cutter in this particular cookie cutter collection.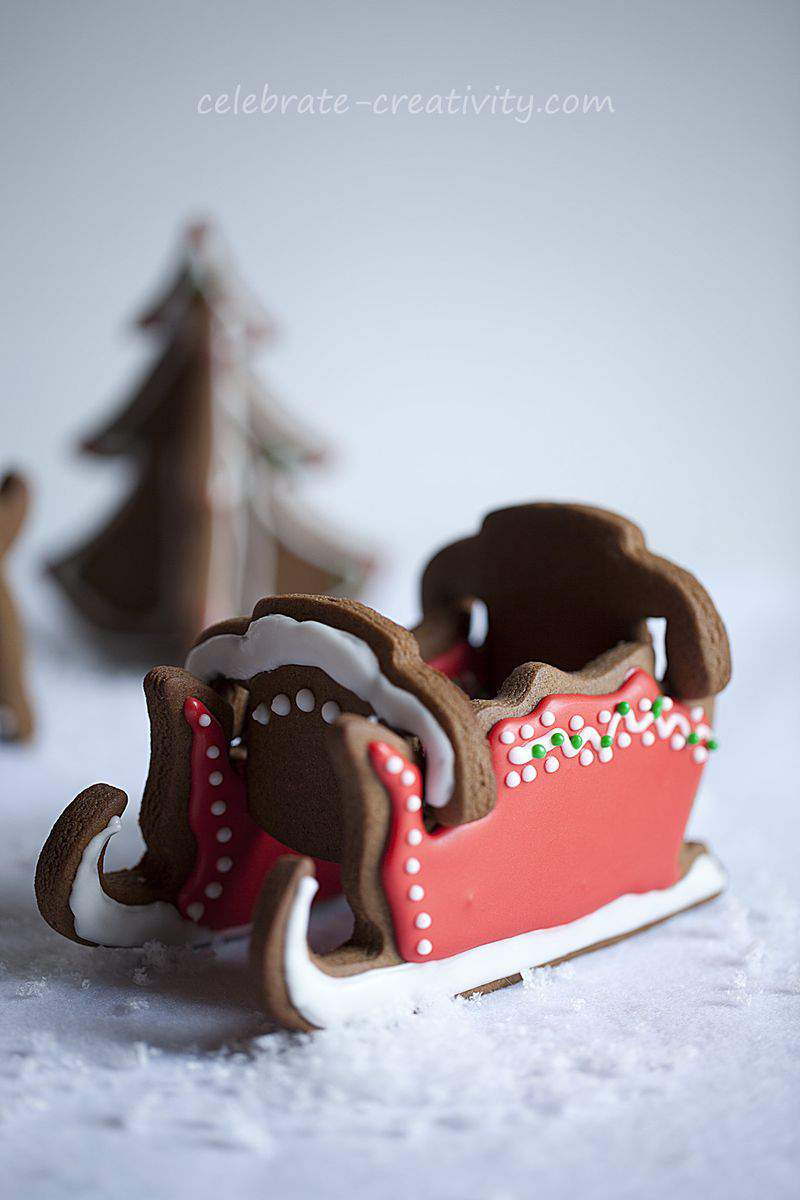 Of course, no North Pole scene would be complete without an appropriately adorned Christmas tree.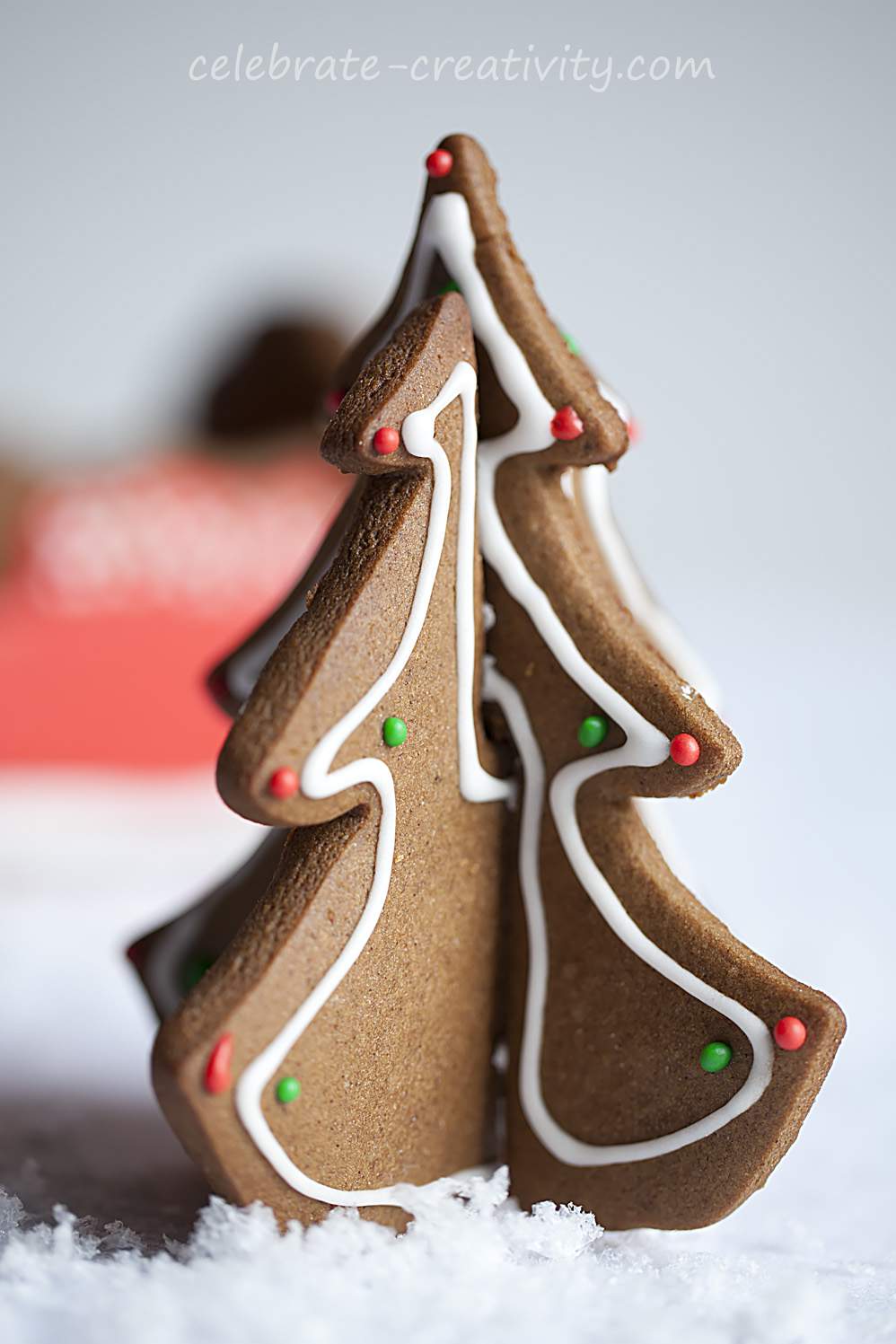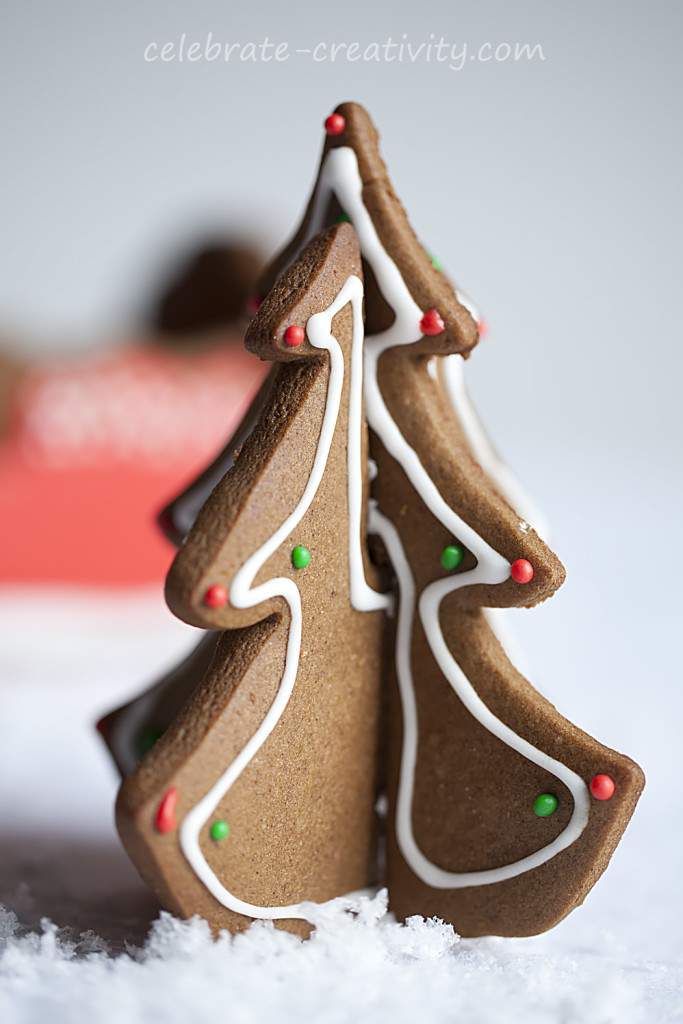 I bought this cookie cutter set from Williams Sonoma several years ago and it doesn't look like WS is carrying the set again this year.
However, DON'T DESPAIR.
If you conduct an on-line search for Holiday Storybook Cookie Cutters you'll still be able to find multiple copies of this cookie cutter collection including on Ebay and Amazon.
These reindeer look like they're practically ready to take flight any minute, don't they?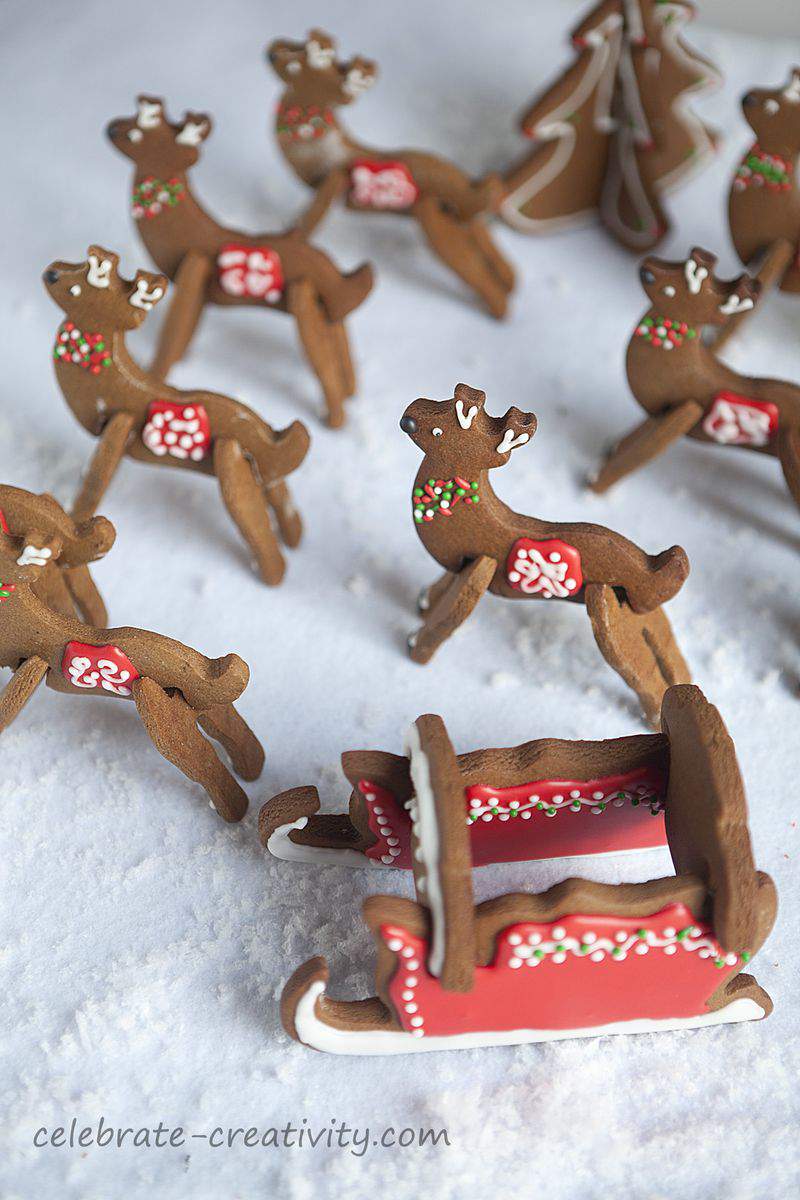 I have a tendency to tweak and tweak and tweak my projects.
After I snapped this picture I noticed the deer were missing a little something.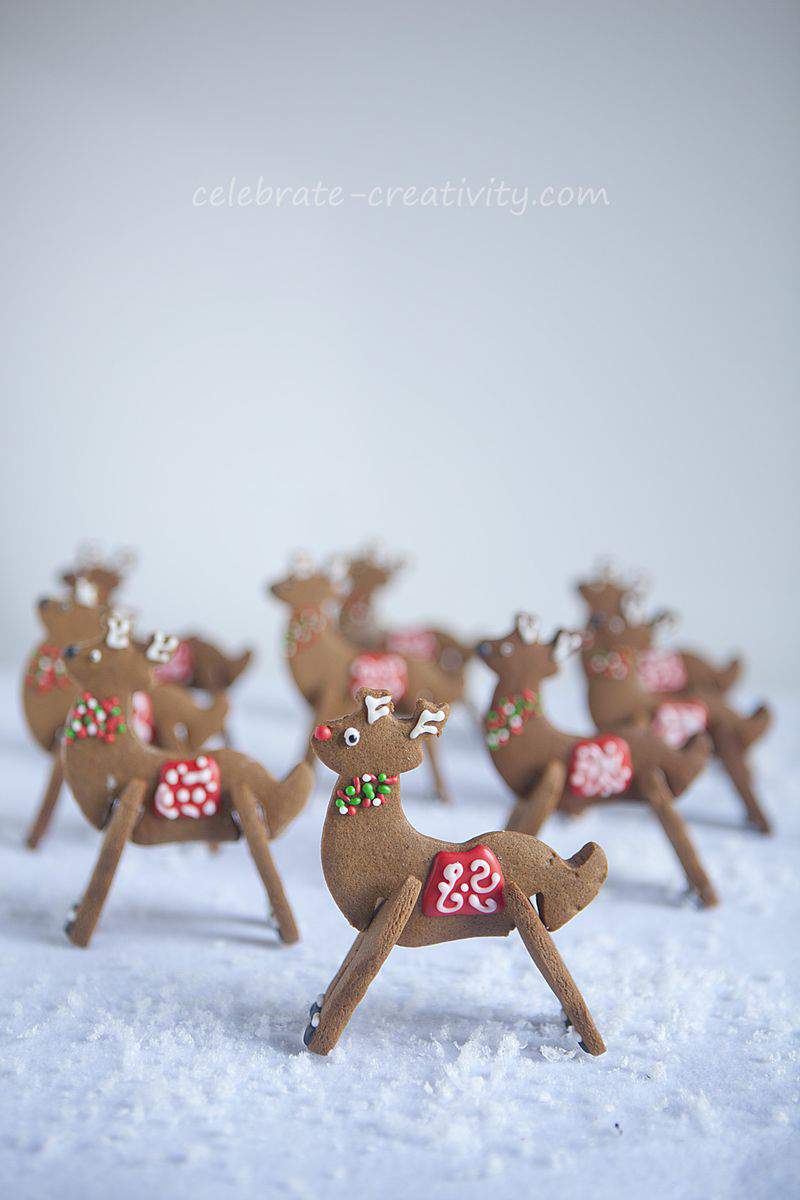 Yes, that's it.  A little fluffy, white tail finishes off this reindeer perfectly.
This is more like what I'm used to seeing when the deer dash out of my backyard after feasting on my roses and other plantings.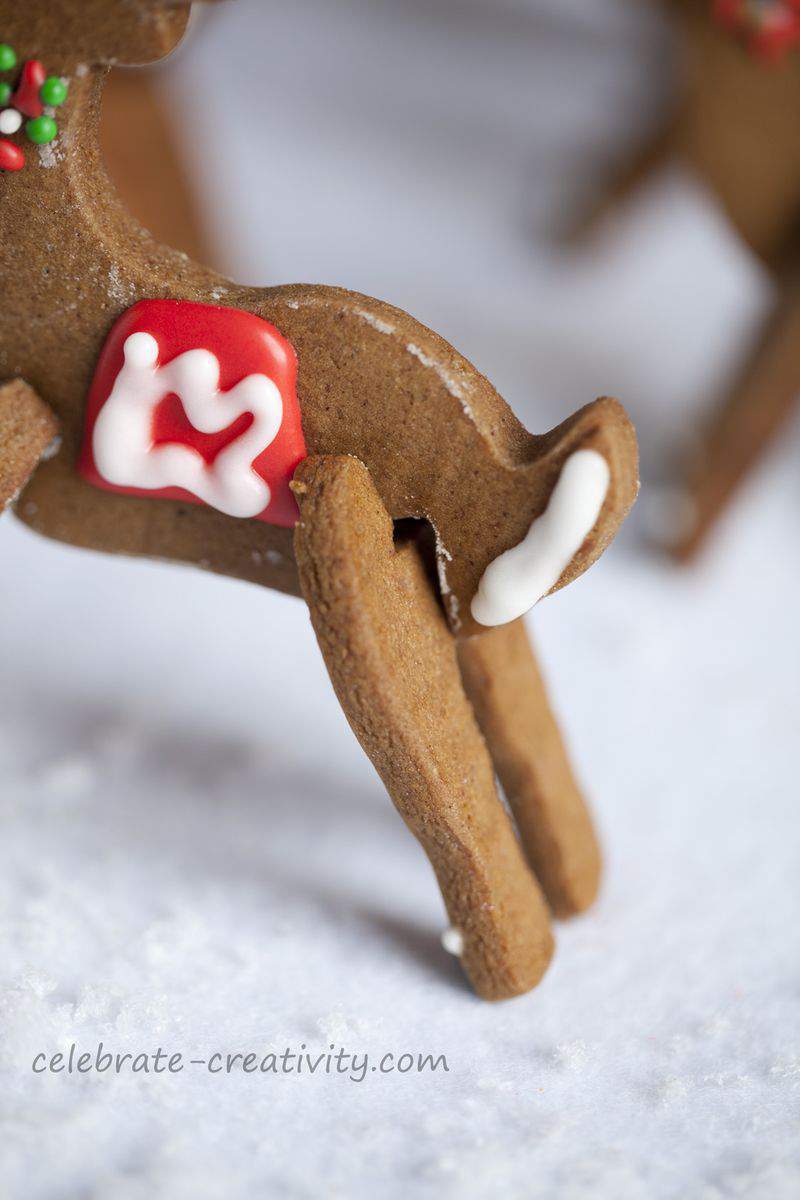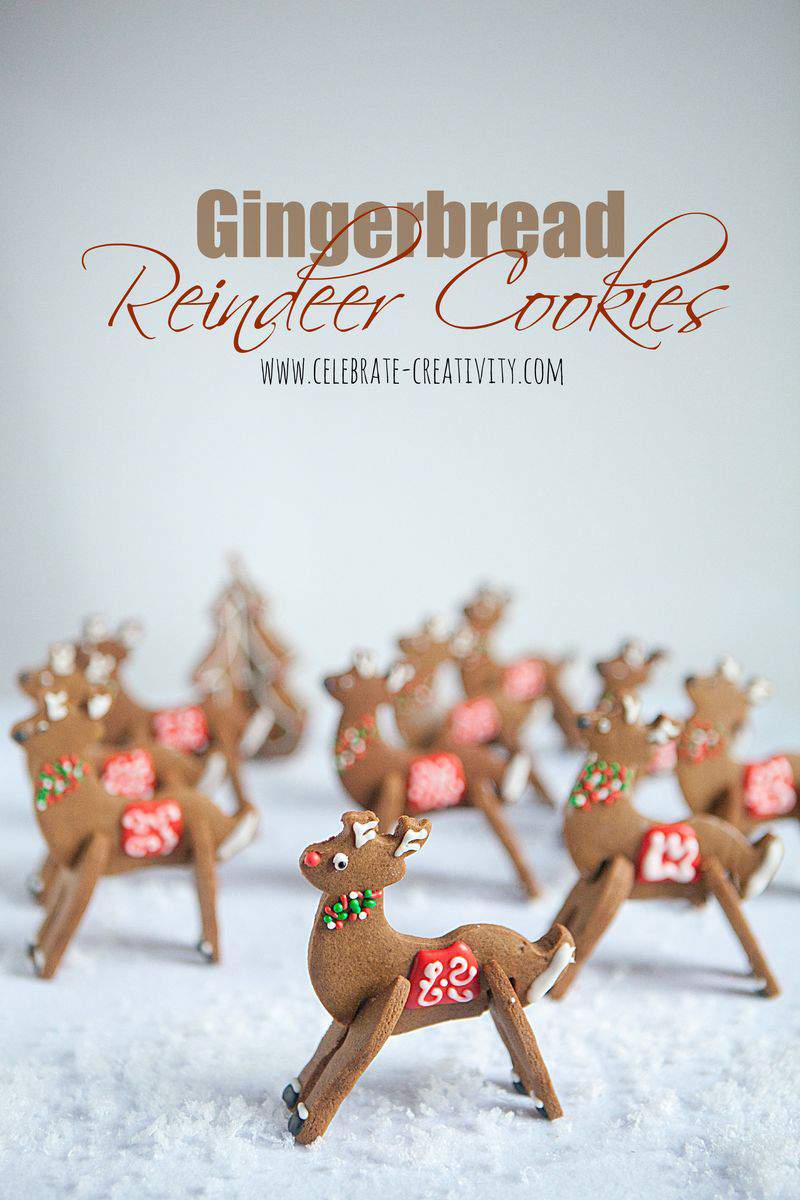 Wow!  That's a wrap.  That was a fast 22-DAYS, wasn't it?
Thanks for following along throughout the last few weeks for my COUNTDOWN TO CHRISTMAS HOLIDAY SERIES  ♥
In cased you missed any ideas in this series, here's a look at:
 Day 1|Day 2|Day 3|Day 4|Day 5|Day 6|Day 7|Day 8|Day 9|Day10
 Day 11|Day 12|Day 13|Day 14|Day 15|Day 16|Day 17|Day 18
I'll see you back here next Monday (12/22).
HAPPY HOLIDAYS!