W
ho isn't looking for reindeer dashing this time of year?  I think we all are keeping our eyes peeled for that.  No need to look any further thanks to these treats that feature majestic reindeer sprinting across these tasty cookies.
Welcome to Day 20 of my 22-Day COUNTDOWN TO CHRISTMAS HOLIDAY SERIES which features cookies you're definitely going to want to make.
These raised image reindeer sugar cookies feature another simple technique that will add pizzazz and fun to your delicious offering.
Young cookie eaters may wonder how in the world you got the 3-D images into the cookies.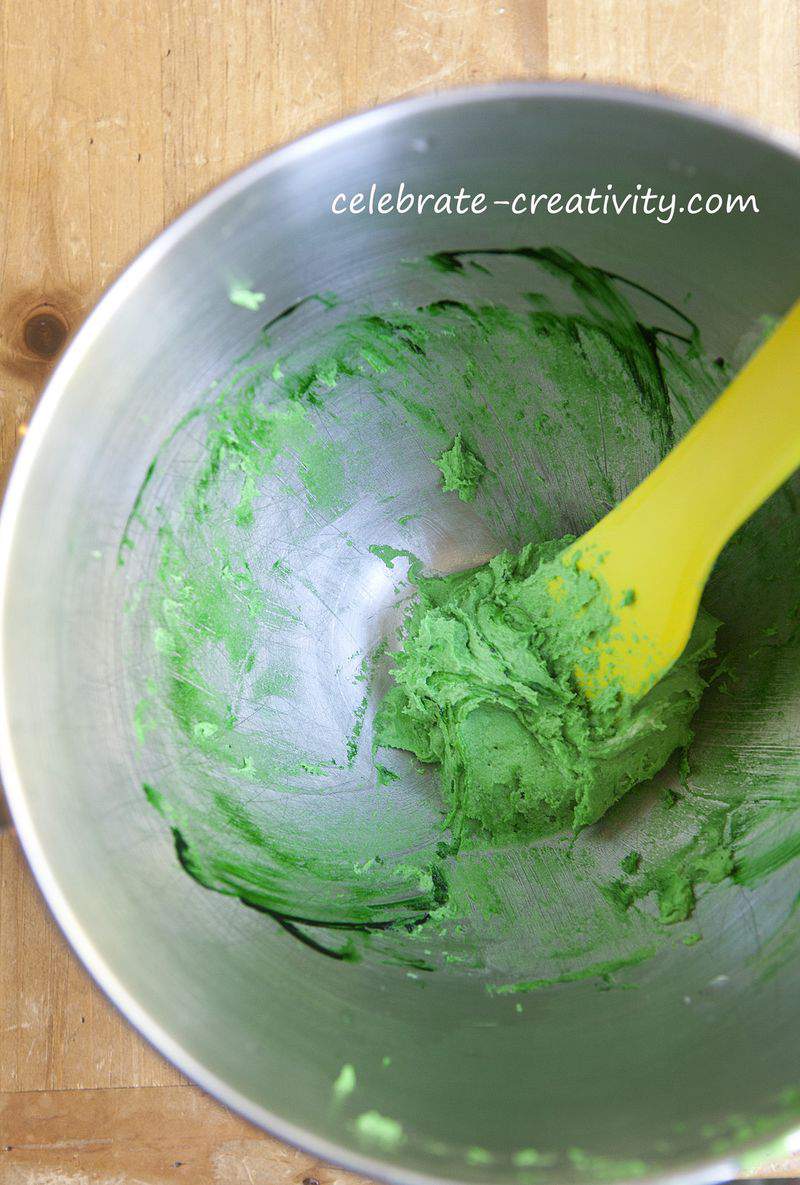 Whip up batter from your favorite sugar cookie recipe and separate it into four sections.
Leave one section plain.  Roll this plain dough out and cut out cookies using a circular cookie cutter.
Bake and allow to cool completely.
Add a few drops of green food coloring to the second section and mix thoroughly.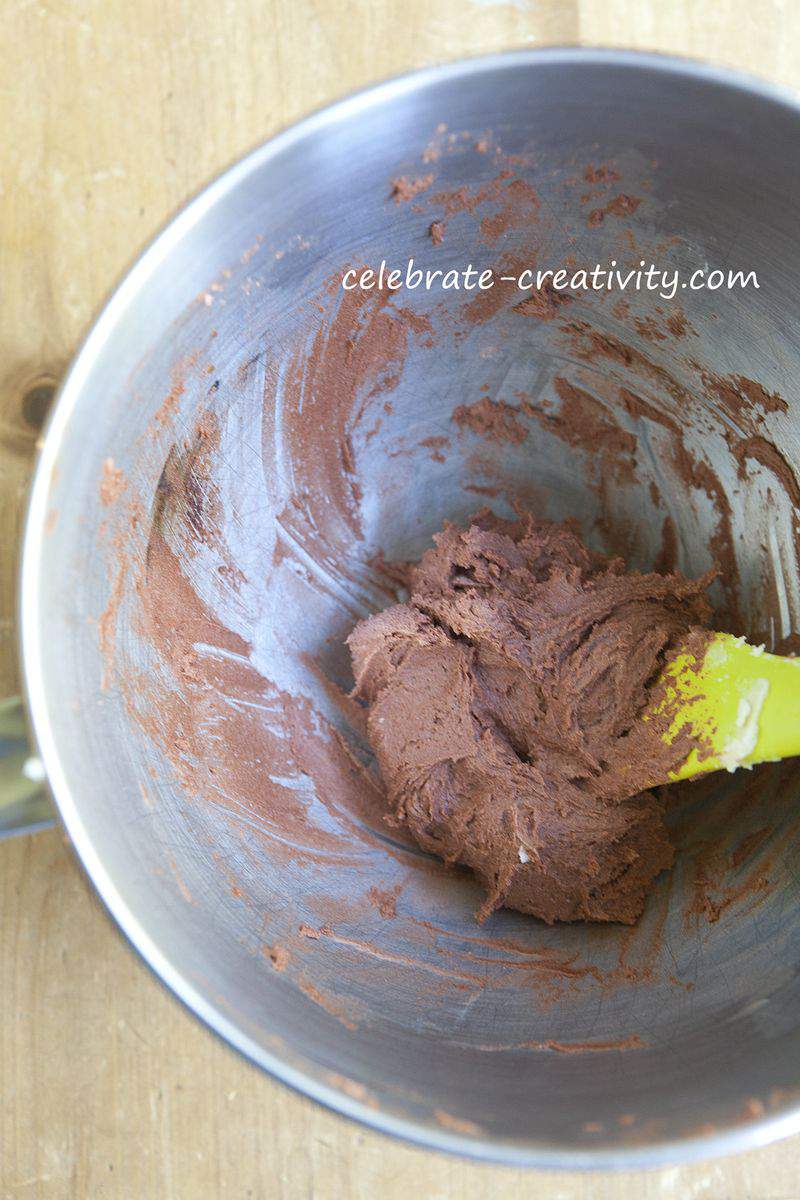 Do the same thing with the second section using a different color.
I chose to add brown to this dough.
Finally, tint your last section of dough red (or some other desired color).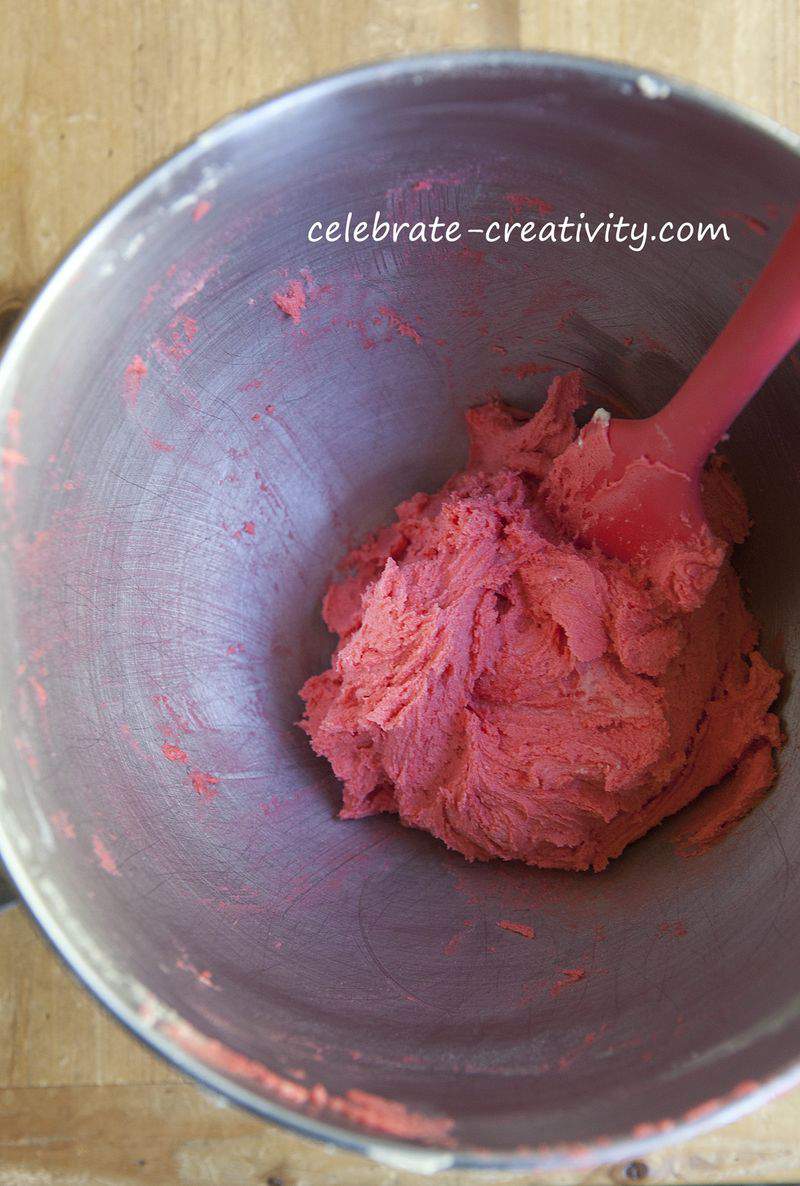 Roll out the colored dough as you would any cookie dough.
Use a small cookie cutter to create the shape that will sit on top of the main, plain cookie.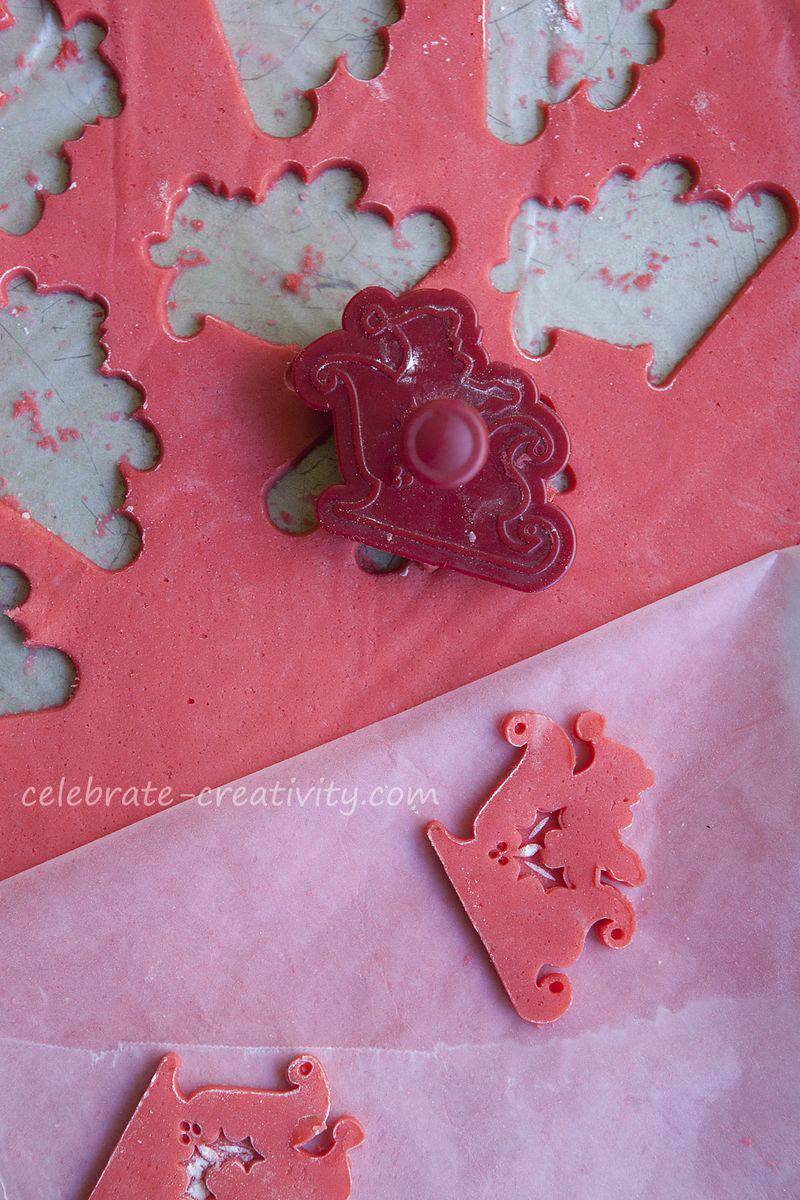 Continue to cut smaller cookie shapes from the other colored dough.
Center the colored cookie-cuts on top of the main cookies.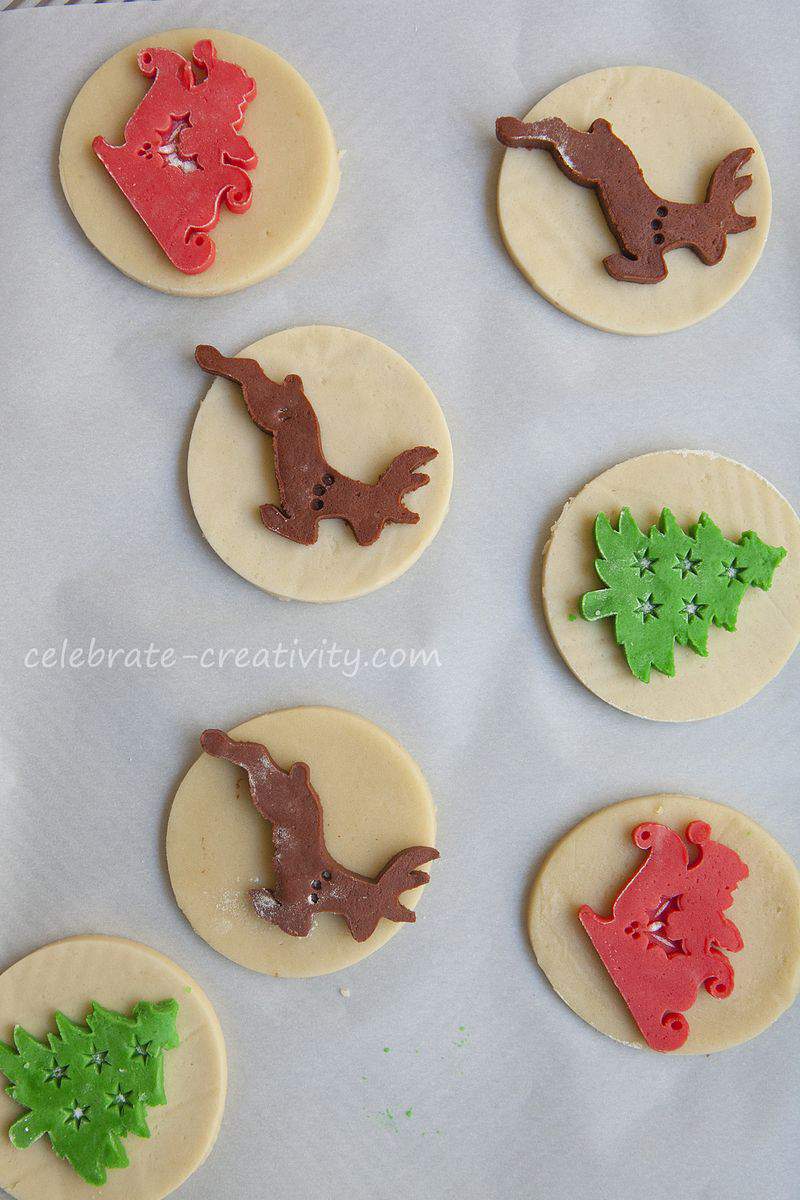 See where I'm going with this?
Give each of the plain cookies a little cookie topper and bake until golden.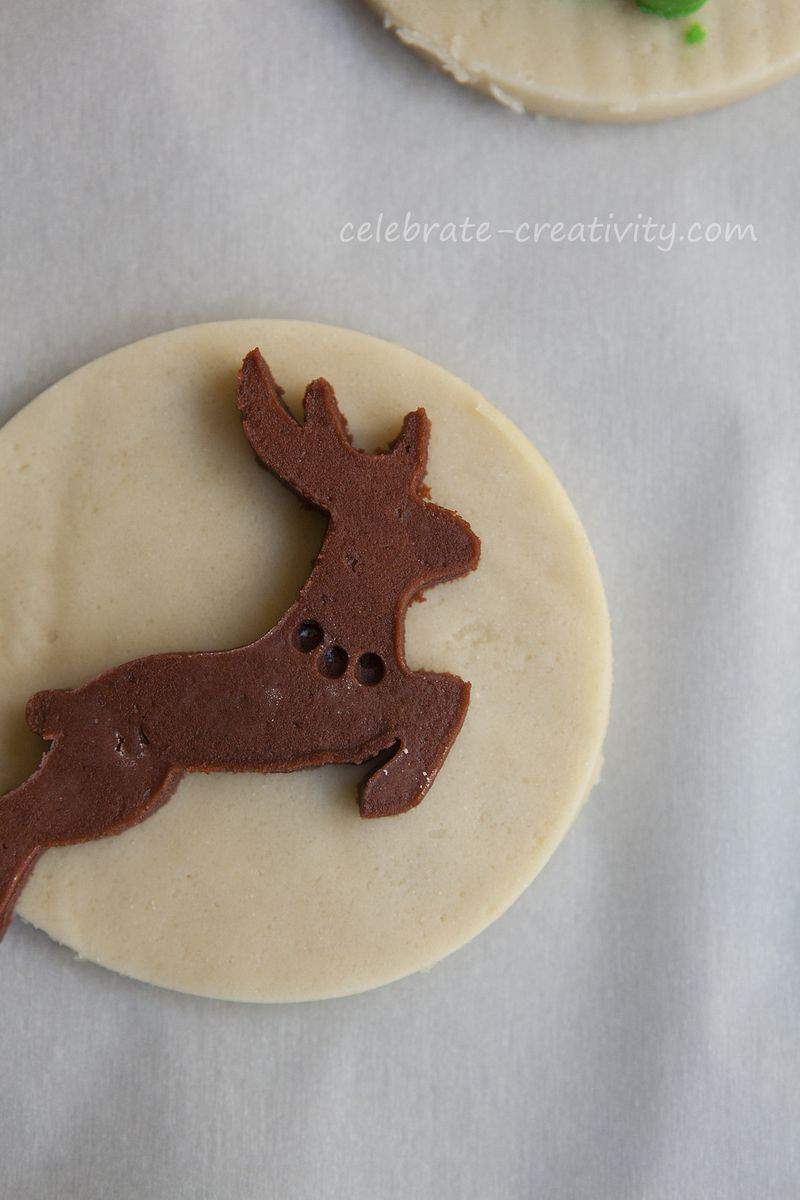 The top image totally adheres to the main cookie because it's baked right into it.
It's like it's always been there.
Serve to the delight of your guests. Don't forget to package some up for gifting.
Take a look at some of the previous cookie posts in this holiday series for packaging ideas.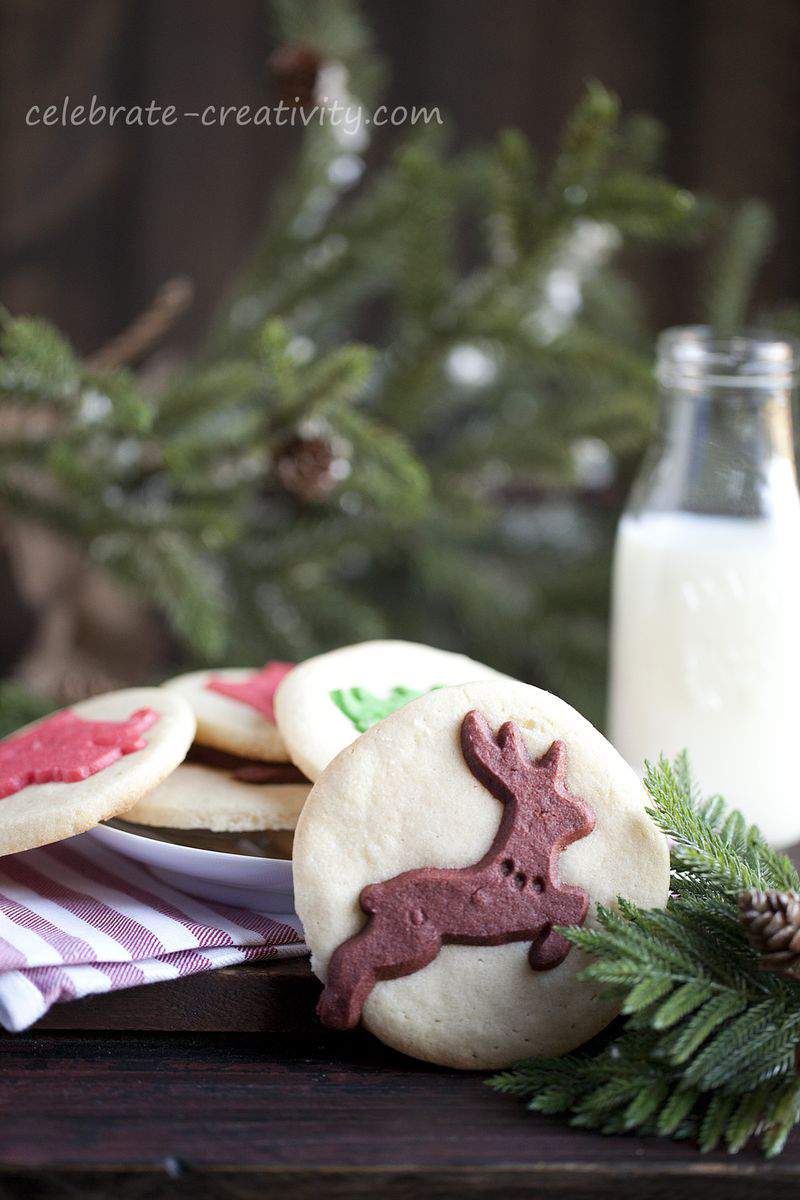 Thanks for popping by.
 See you right back here tomorrow for Day 21 of my
COUNTDOWN TO CHRISTMAS HOLIDAY SERIES. ♥
In cased you missed any ideas in this blog series, here's a look at:
Day 1|Day 2|Day 3|Day 4|Day 5|Day 6|Day 7|Day 8|Day 9|Day10
Day 11|Day 12|Day 13|Day 14|Day 15|Day 16|Day 17|Day 18|Day 19