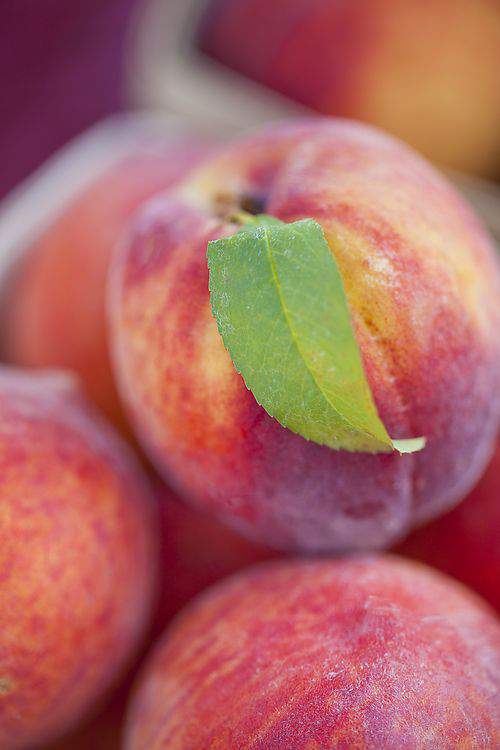 T his photo puts me in the mood to eat peaches, right now.  Fresh produce like this is so good this time of year.
If you haven't been to your local Farmer's Market in a while, consider planning a visit.  You won't be sorry.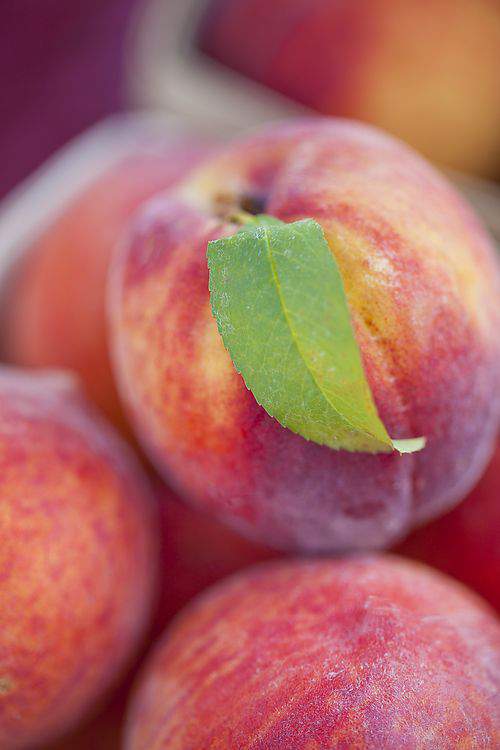 While this extreme heat is a sure (and miserable) sign of Summer, baskets upon baskets of fresh fruits and vegetables are another (more pleasant) symbol of the season. 
Look at all this goodness.  
Have you ever noticed that produce at a Farmer's market just seems to be bigger than anywhere else?   
Local farmers just have that grower's touch. 
The local farmers in my area work hard to offer a delicious variety and they pride themselves in offering wholesome, natural and chemical free produce. 
I often chat with growers about their farms and crops.   Most farmers have really interesting back-stories which they're happy to share right along with a few a good recipes.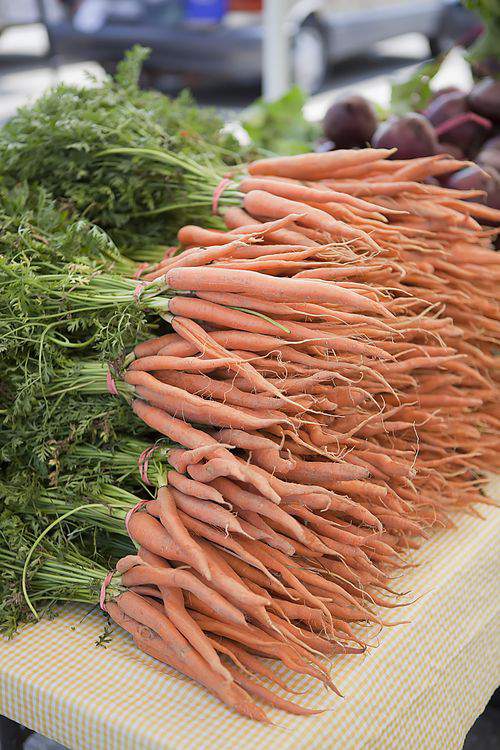 While on the subject of fresh produce, allow me to share a wonderful new book now in my home library.
Whatever your personal politics (I keep this blog free of that), if you love gardening and the art of growing beautiful produce, you'll love First Lady, Michelle Obama's new book.
American Grown, The Story of the White House Kitchen Garden and Gardens Across America is a beautifully photographed tribute to the White House kitchen garden, its orgins and its year-round maintenance and bounty.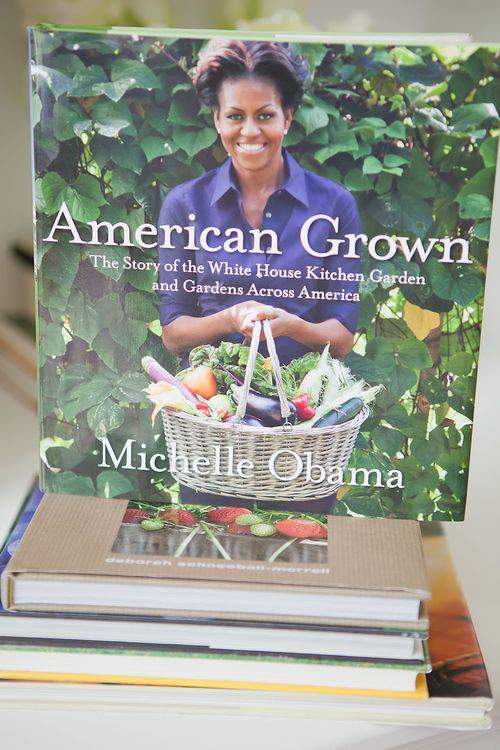 American Grown features an in-depth look at the 3-year old garden that now occupies a corner of the South lawn of the White House.
The book also includes seasonal recipes, historical tid-bits about gardening, discussion of the growing movement toward sustainability as well as several profiles of gardeners and their tips for growing a healthy harvest. 
This is a really beautiful book and I'm happy to include it in my growing collection of gardening books.
Photo source: American Grown
Meanwhile, I love browsing the aisles of the farmer's market and just soaking up all the natural, vibrant colors and textures.
This includes bright green peas (which my daughter loves)…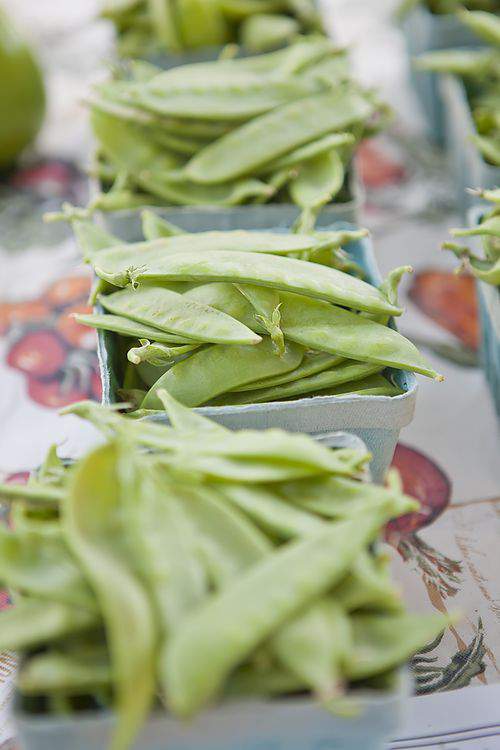 … as well as juicy, red rasberries (which I love more than peas) that never fail to please everyone.
I could eat these right out of the carton.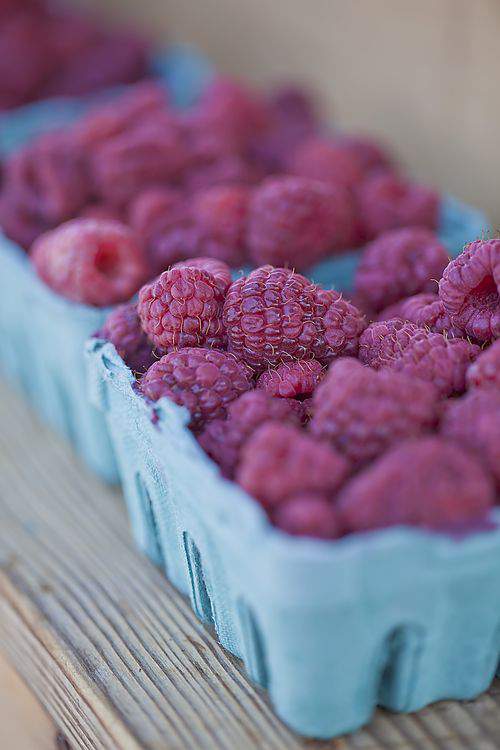 Of course, Farmer's Market vendors offer more than fruits and veggies.
Have you ever used goat milk soap or goat milk shampoo before?  I haven't, but listening to one of the farmers who makes these products certainly piqued my interest.
NOTE: I was happy to accept an invitation to visit this goat farm.   I think a tour of the livestock and a closer look at how the soaps and shampoos are actually made would make a fun blog post so stay tuned for that down the road in an upcoming post.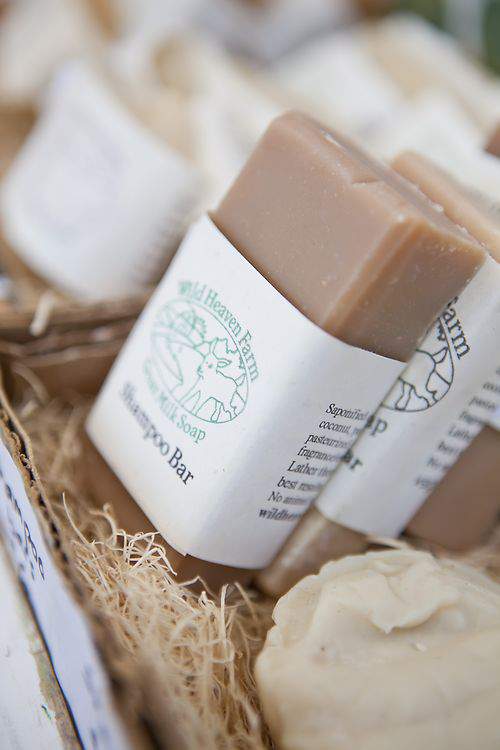 Meanwhile, don't forget that by supporting the Farmer's market in your area, you're not only supporting individual growers but you're also supporting your local economy.
I like that.
Blueberries anyone?
I need to find a good recipe for blueberries.  Any suggestions?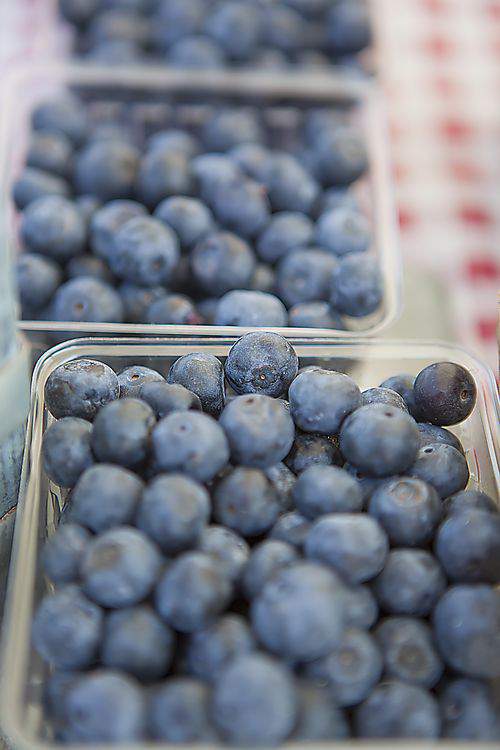 It's so easy to taste the difference between fresh produce like this and store-bought packaged goods.
It doesn't take long to make Farmer's market visits a grocery shopping routine.  My kids love to go to the farmer's market and we've now made it a weekly family outing.
Allow me to take a quick break away from my local market to share a few wonderful items that may improve your farmer's market experience.
These are just a few things that recently caught my eye.
Just click any one of the thumbnails below to be redirected to the website that carries the item. 
1.  FARMER'S MARKET DINNERWARE:  I fell in love with these plates as soon as I saw them in a catalog.  Images of fresh veggies are baked into each dish.
2.  COOKING FROM THE FARMER'S MARKET:  Looking for great recipes to use for all your fresh fruits and vegetables?  This cookbook breaks the recipes down by season with gorgeous photos to boot in typical Williams Sonoma style.
3.  STONEWARE BERRY CARTONS:  I think these are so cute.  Great for every kind of berry, these stoneware cartons come in five vibrant summer colors and will look great on your countertop.
4.  FARMER'S MARKET TOTE:  Stuff this bag to your hearts content as you browse the farmer's market.  It's sturdy, attractive and roomy enough to hold all your market goodies.
5.  STACKABLE VEGETABLE CARTONS: Store your fresh fruits and veggies in these cute cartons.  A chalkboard label makes for quaint labeling of these stackable storage units.
OK, let's get back to the farmer's market for a final box of delicious produce.
I used to pick wild blackberries every year on my family's Maryland farm when I was little and these juicy berries are among my favorite items at any farmer's market.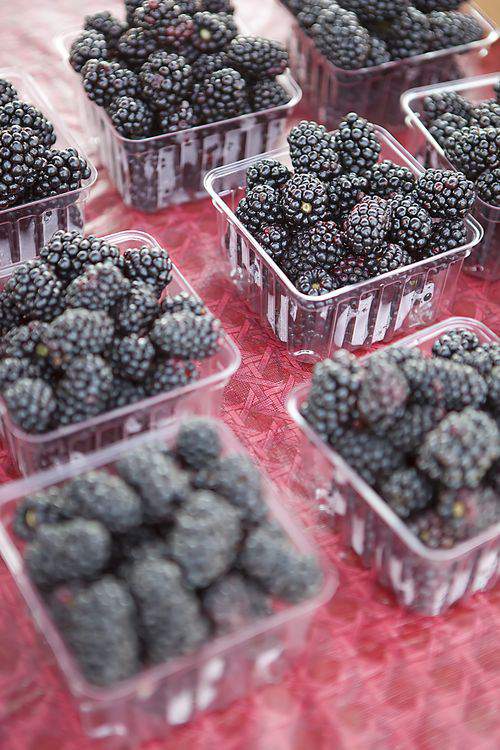 Take a look at these beautiful, jumbo berries.  At nearly an inch long, they're absolutely huge.  
These have got to be the largest blackberries I've ever seen and just wait until you see what I do with them.
So, do you frequent the Farmer's Market in your area?  If so, what produce do you look for first? 
How do you put market fruits and veggies to good use in your kitchen? 
COMING ON FRIDAY
Blackberries are the definitive star in this delectable cobbler recipe.
Coming up on Friday (7/13) stop by for the latest edition of my new bi-weekly
column, THE FRIDAY FOODIE.
I'll put my farmer's market blackberries to delicious good use with a cobbler you're going to love.
Replace the recipe-recommended large dish with ramikans and you'll have individual treats for all.
Hope you pop by this blog again for a closer look at THE  FRIDAY FOODIE  featuring "Beautiful Blackberry Cobbler".
I'll see you then. ♥