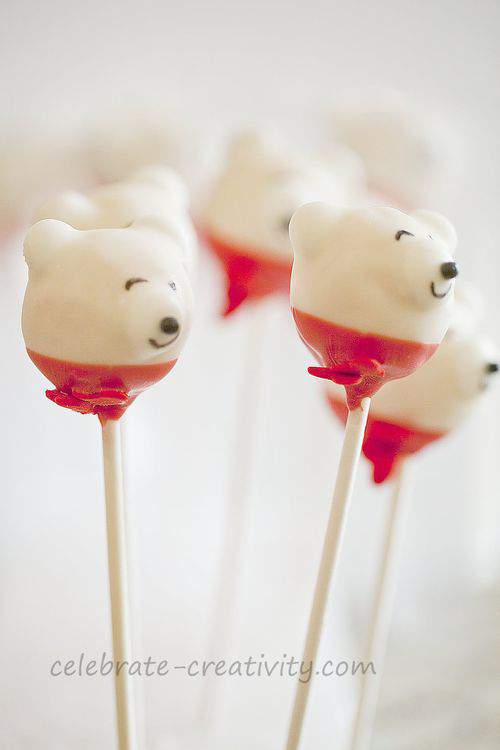 W e've all heard of The Polar Express this time of year but how about the Polar Bear Express?  Today's FRIDAY FOODIE is all about these wonderful arctic creatures which in this case, happen to be as tasty as they are cute.
You'll flip for these adorable cake pop treats that are as fun to make as they are to eat. All aboard?

Nothing to fear from this pack of Polar bears.  In fact all of these friendly creatures are all winking holiday good wishes your way.
I think these are almost too good looking to bite into, don't you?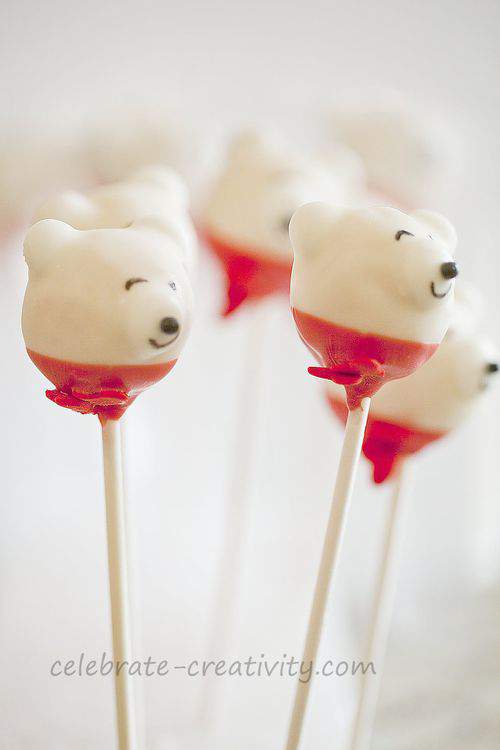 I was inspired to make these beautiful bears after picking up Cake Pops, Holidays which features some of the most creative, holiday-themed projects.
The book is written by the uber-talented and popular blogger, Bakerella whose cake pops are striking and amazingly detailed.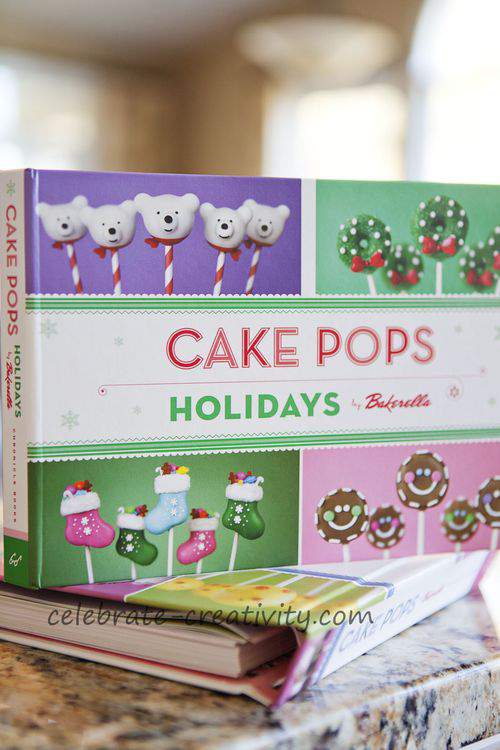 First step is to bake a cake.  I used a regular box of store-bought, cake mix.
(I used Butter Golden mix by Duncan Hines because I like the use of butter versus vegetable oil).
Once baked, peel off the top crusty layer of the cake as best you can.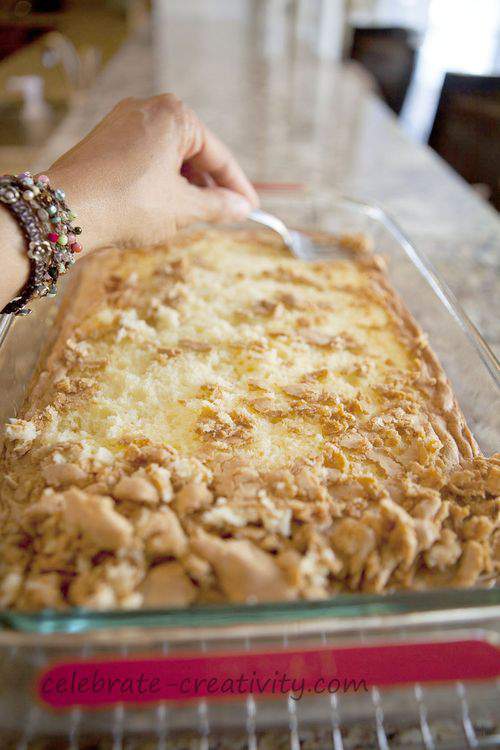 Then, crumble the soft inner portion of the cake.
Pick out any hard crusty pieces you make haved mixed.
Break up the mix so that the cake is a very fine texture.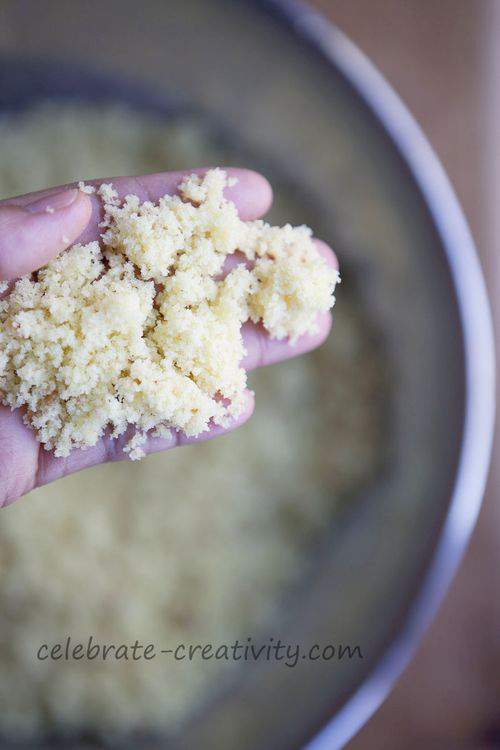 Add a about two tablespoons of store-bought, frosting and mix thoroughly.
I've found the amount of frosting you use during this step makes all the difference.
Use too much and the balls are wet and doughy, use just enough and it's a perfect adhesive to bind the cake and allowing the cake to retain a tasty texture.
NOTE: When I made cake pops for the first time earlier this year, I went through a few boxes of mix before figuring out the right anount of frosting.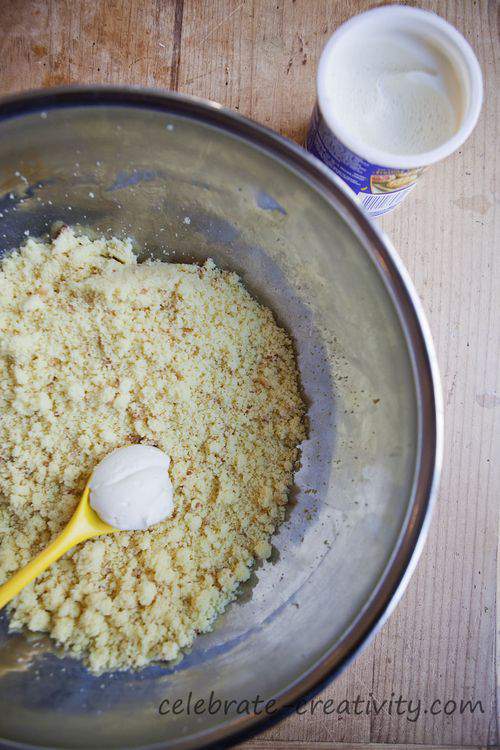 In the meantime, you'll also need a few other ingredients including, white M&M candies, red chocolate wafers, white chocolate wafers and a few heart-shaped sprinkles.
I also picked up a small container of black dot sprinkles for noses.  You'll also need thin lollipop sticks and small candy baggies if you plan to gift your cake pops.
You should also pick up a black edible marker and a styrofoam block which can be used as a cake pop stand.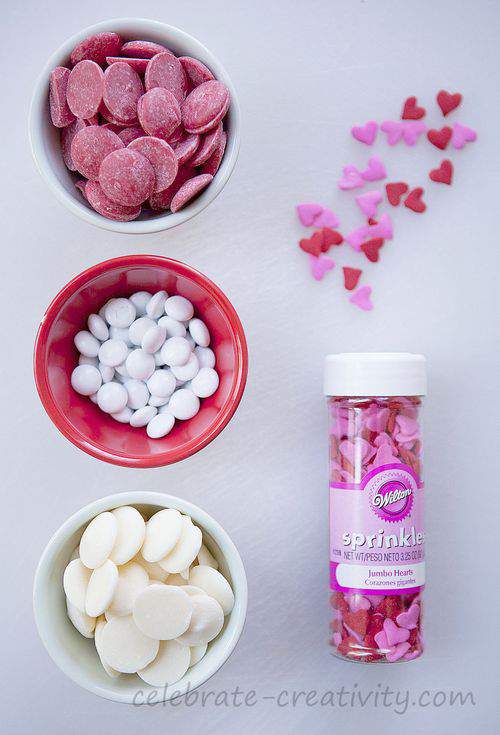 Take small amounts of the dough and roll into balls.
Refrigerate for at least a few hours.
I actually left mine in the fridge overnight.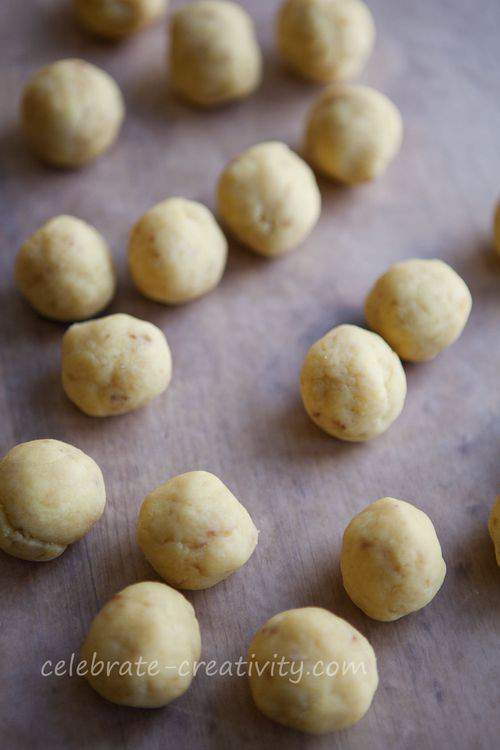 Melt a small amount of the white chocolate wafers to use as adhesive.
Use an M&M to make an impression into the top of the cake ball, then dip a tiny piece into the melted chocolate and press the M&M into the impression.
Take another M&M and add a small amount of melted chocolate to the flat side and put into place on the bear's facial area.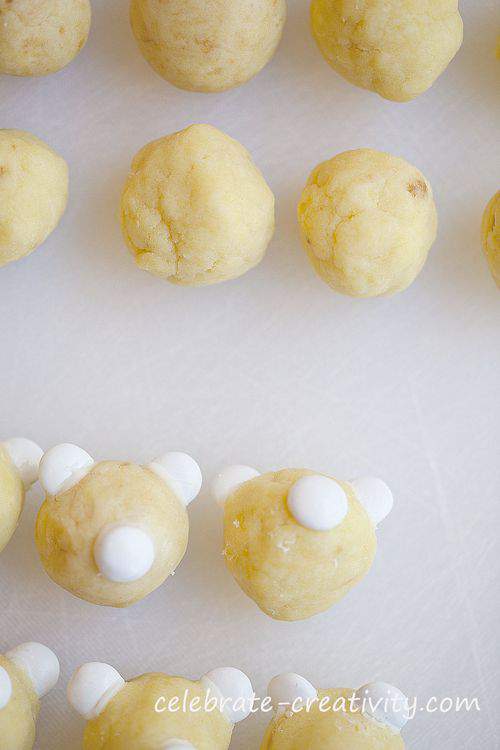 At this point, I put the balls back into the fridge for a short time to allow the chocolate to fully harden around the face and ears.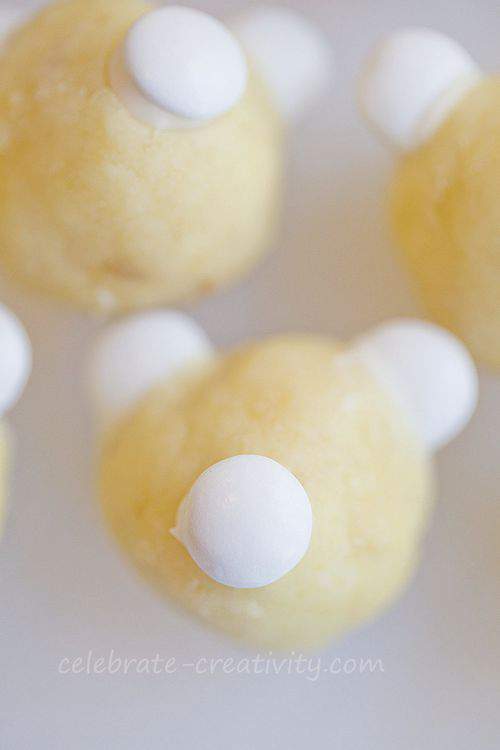 Once the M&M's have hardened firmly, dip one end of a lollipop stick into the melted choclate and then carefully push the chocolate-covered end into the bottom of the cake ball.
Give it a few minutes to allow chocolate around the stick to harden.  Don't skip using chocolate during this step or the bear heads will roll right off the stick.
Then, carefully dip the entire ball into the melted chocolate.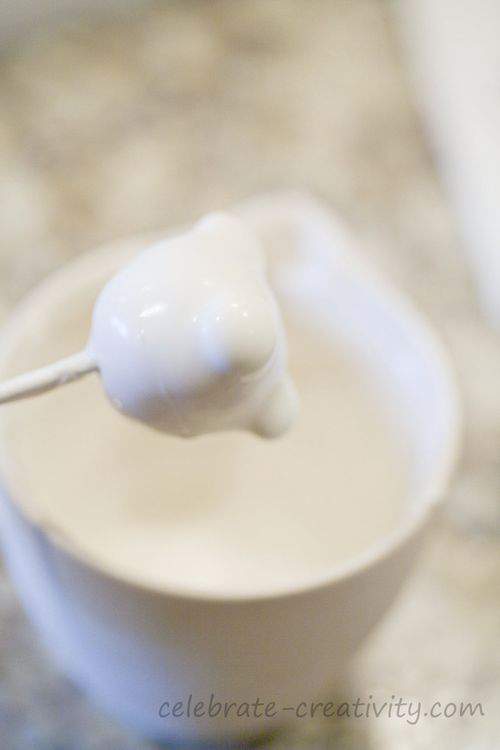 Punch the bottom of the stick into a styrofoam block.
Before the white chocolate hardens around the bear head, carefully place a small black dot sprinkle in place atop the M&M.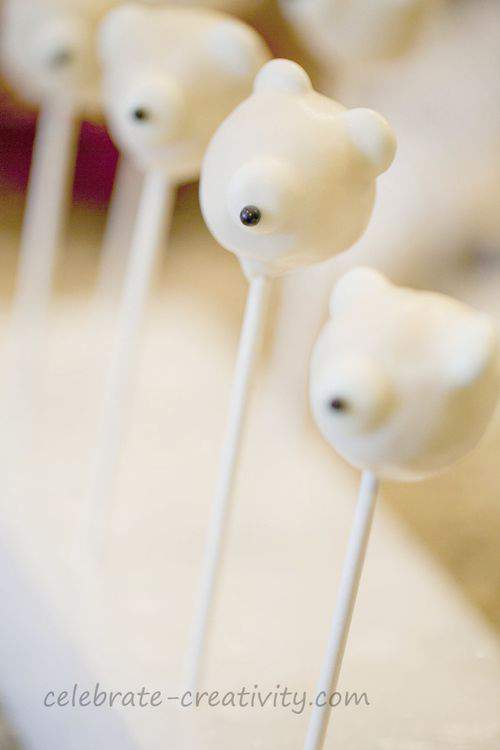 Gently remove the lollipop stick from the bottom of the cake ball.
Work carefully but swiftly so the heat from your fingers won't melt or disfigure the chocolate.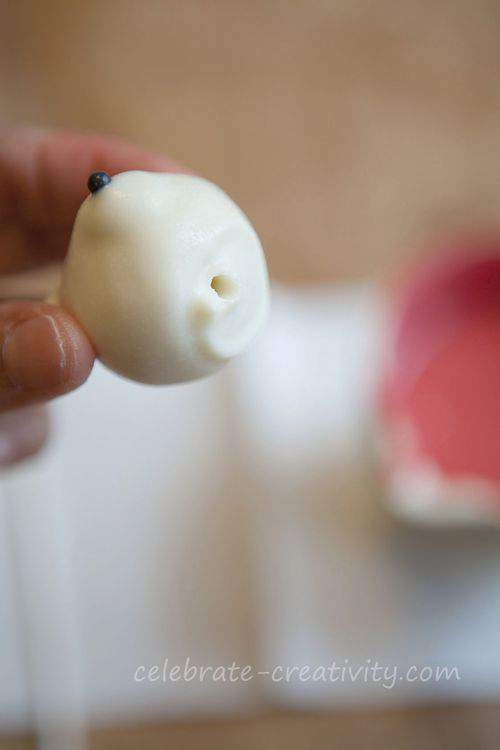 Carefully, hold the cake ball (do not squeeze),  just under the ears and gently dip into the melted red chocolate.
Tap off any excess chocolate.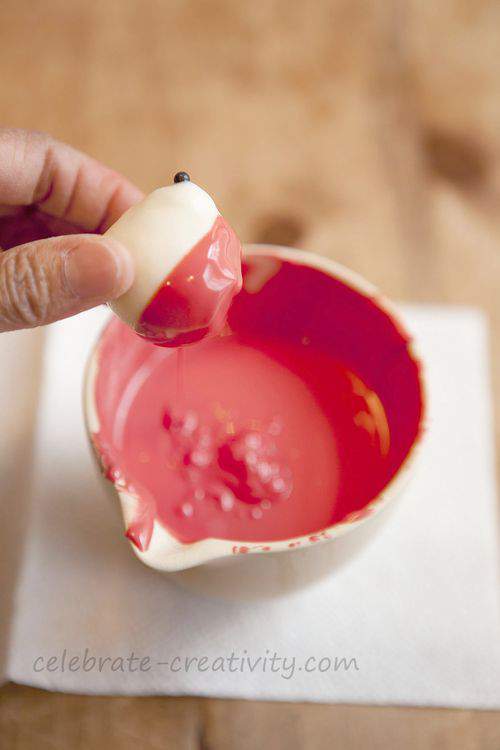 Re-dip the lollipop stick and then return to the same hole in the bottom of the cake pop.
Place stick back inside the styrofoam block.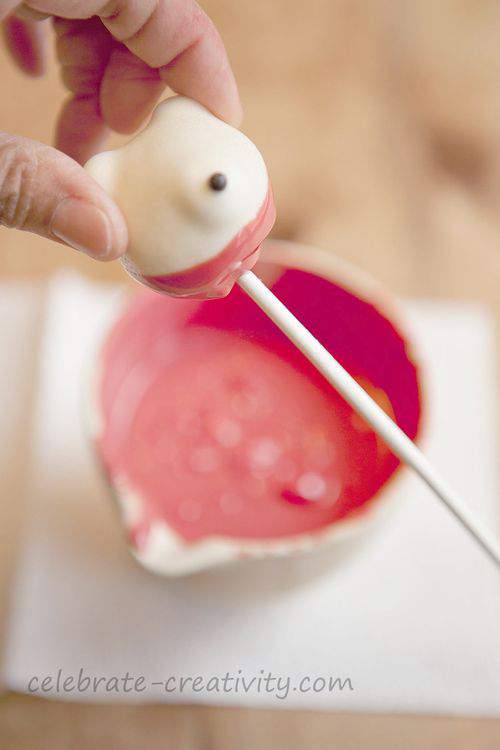 Before the red chocolate dries, position two heart-shaped sprinkles on the bottom corner of the pop to create the scarf bow.
You can use one heart but I like how two of them look together.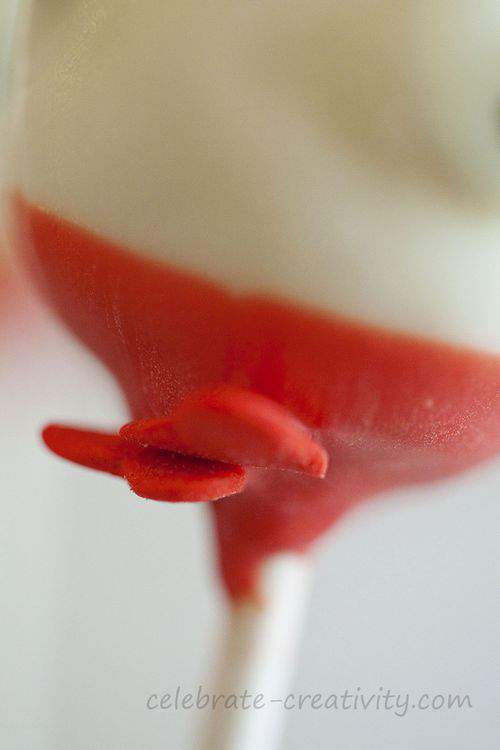 Once the entire ball has dried, use a black edible marker to create the other elements of the face.
Add lashes, dots for eyes or maybe even a wink as I did here.
I decided to give this one a Bruce Willis smirk.  What do you think?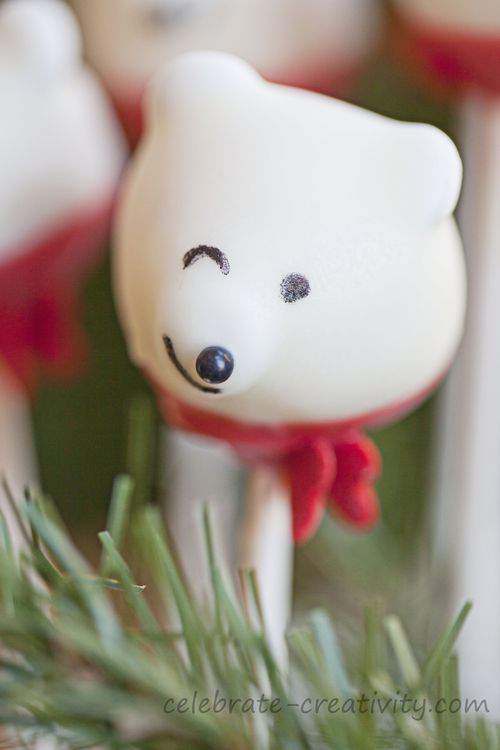 Wouldn't these look great on a dessert table this holiday season?
Conceal the styrofoam block with a few pieces of pine and you can serve them to guests just like this.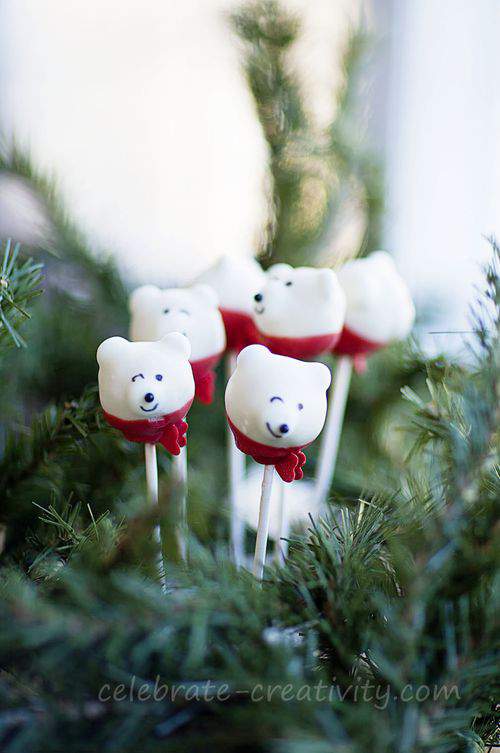 Of course, you can also bag the bears, add a ribbon and use them as stocking stuffers.
Who wouldn't want to find these in their stockings come Christmas morning?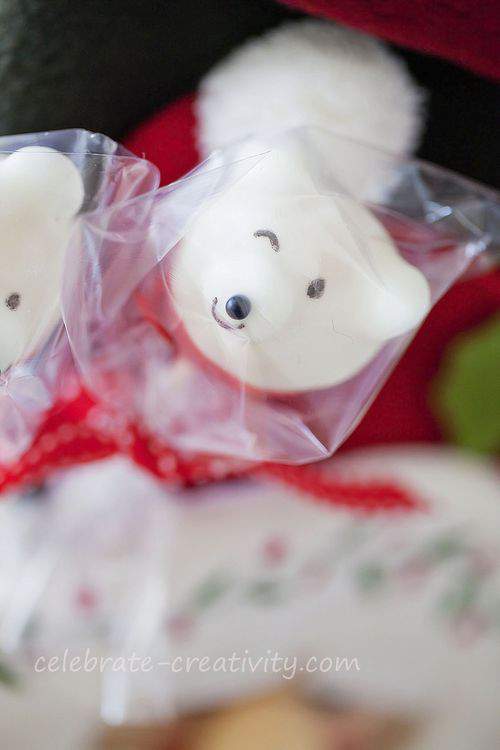 You could also make a cake pop bouquet.
These would make great holiday treats for teachers, friends, neighbors or favorite co-workers.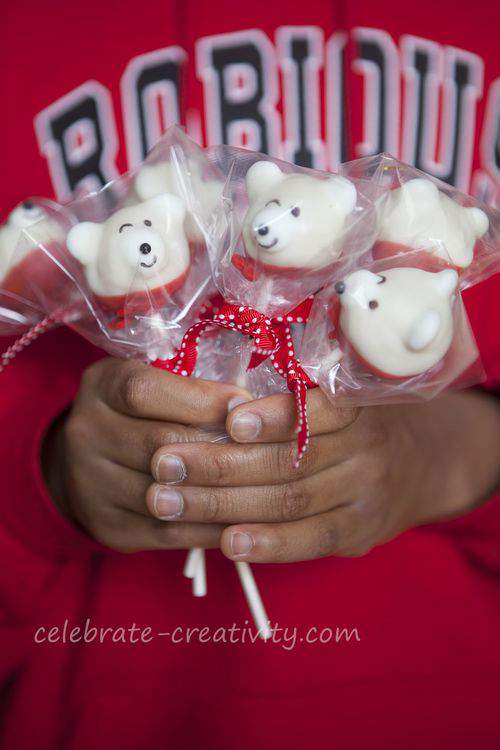 Of course, the real test of any great cake pop is the reaction of taste testers.
Luckily, a very eager taste tester lives in my house.
These Polar Bear Express Pops definitely get a thumbs up from my professional taste tester, Jordy.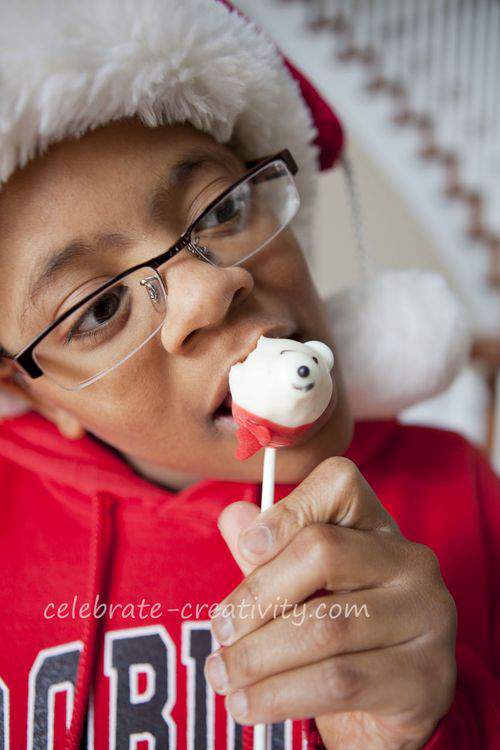 Hey, can I have a bite?
Never mind, I'll grab my own.
See you back here again next week. ♥
WANT MORE INSPIRATION?
I'm participating in a variety of holiday linky parties which will help you get those creative juices flowing.  Swing over to Lucy's at Craftberry Bush for more inspiration.  Pop over to Beth's at Home Stories A to Z for more great holiday projects and ideas.  Also, there's no shortage of beautiful inspiration at Linda's soiree over at Coastal Charm.  Creativity abounds over at Angela's at Cottage Magpie with fun and easy projects you'll love.  Also, check out Kari Anne's linky party over at Thistlewood Farms.
 COMING UP ON MONDAY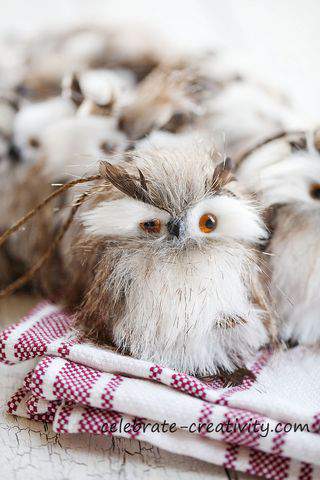 Hoot-hoot-hoot! 
Who's ready for holiday decorations.
I'm continuing to gear up for the holidays and working on my decorating efforts around the house. 
This weekend, I'm dusting off the tree and unwrapping a ton of fun of ornaments. 
Coming up on Monday (12/3), I'll share a few of my favorite ornmaments that help make my Christmas tree shine with a woodland theme which includes these adorable little baby owls that are almost too cute for words. 
Hoot-Hoot!
Hope you pop by again next week.