S
pring is in the air and with the change in season, you'll soon start to see a few changes around this blog too.  Regular readers know that I typically post a new entry on the 1st and 15th of the month. 
I'm kicking off a revised posting schedule and you can now look for a new creative entry every week.  I'll have more details on that at the end of this post. 
For now, let's get on with my latest DIY project.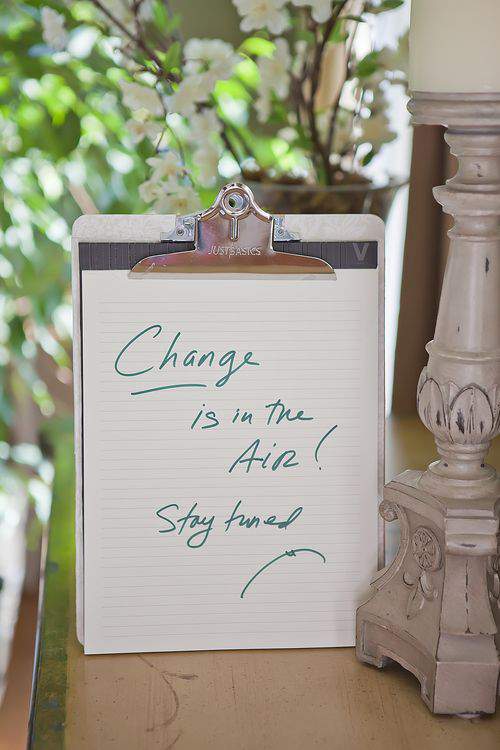 Maybe I'm a bit of a Magpie after all.  Like the bird that is attracted to shiny objects, I've always been drawn to interesting, vintage-looking buttons. 
I have a ton of pretty buttons in all shapes and sizes in glass jars, just waiting for a good project to put them to good use.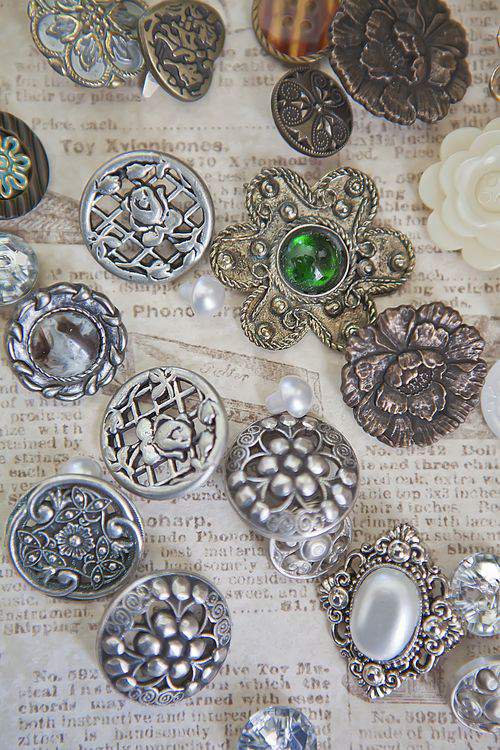 Today's project includes using assorted buttons along with 12 X 12-inch sheets of patterned, scrapbook paper.
Since the buttons will be used along with th paper, it's a good idea to spread out some of the buttons to see how they look against select sheets of patterned paper.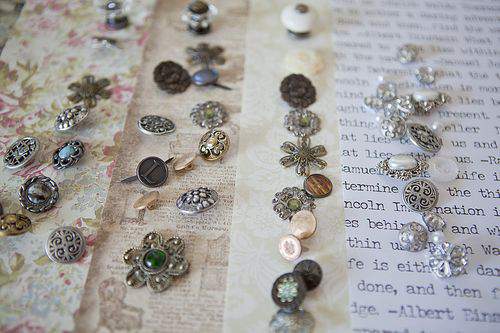 You'll also need a wooden clipboard, which are super cheap.  You can pick up plain clipboards at most office supply stores, typically for under $2 each.
Grab a jar of Mod Podge or some other decoupage solution and also dust off your hot glue gun.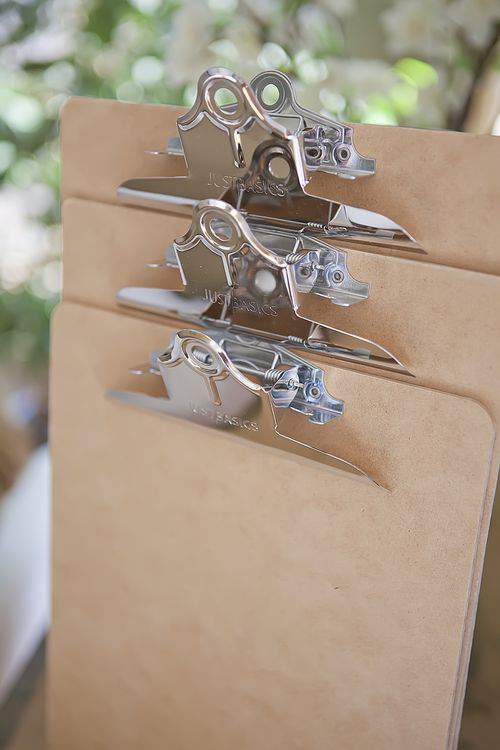 The idea is to cover the clipboard with the papers and the buttons and you'll see how lovely this turns as you continue to read through the following steps.
Once you've settled on the buttons you want to use, you'll need to remove the shank on the back of the button if there is one. 
The shank is the large, raised metal loop and it can generally be easily removed with a pair of jewelry wire cutters.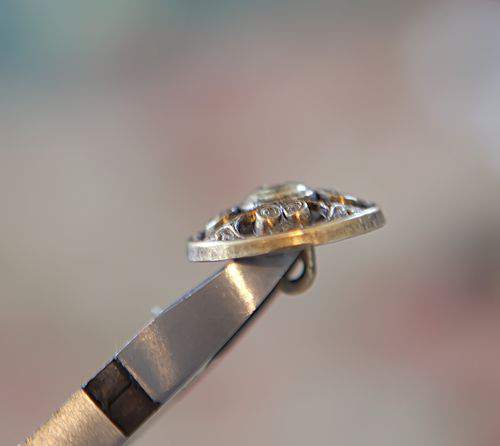 Next, take a look at how the patterned paper will fit around the clipboard and trip any excess with an Exacto knife.
If you don't have an Exacto knife, simply trace the outline of the clipboard and then trim the excess with scissors.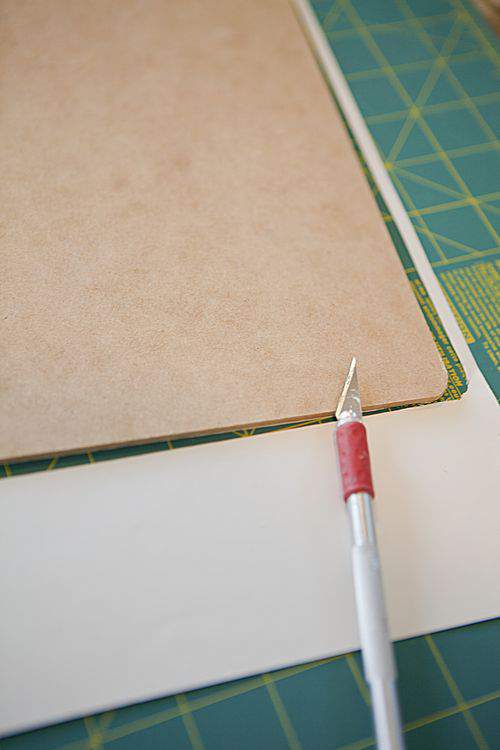 Apply a layer of decoupage solution onto the board and adhere the patterned paper to it. 
Once the paper is in place, apply another coat of solution to the top of the paper and let dry completely before adding another coat or two.
It may help to prop the clip portion up using a portable vice grip while the paper is drying. 
NOTE: You can find vice grips like this at any hardware store and they're a good tool to have in your stash.
Once the board is dry you can start adhering the pretty buttons to the metal clip. 
I initially tried several types of craft glue for this step but the hot glue gun turned out to be the best solution.
Space the buttons as desired, arranging them in a way that conceals the base metal clamp as best you can.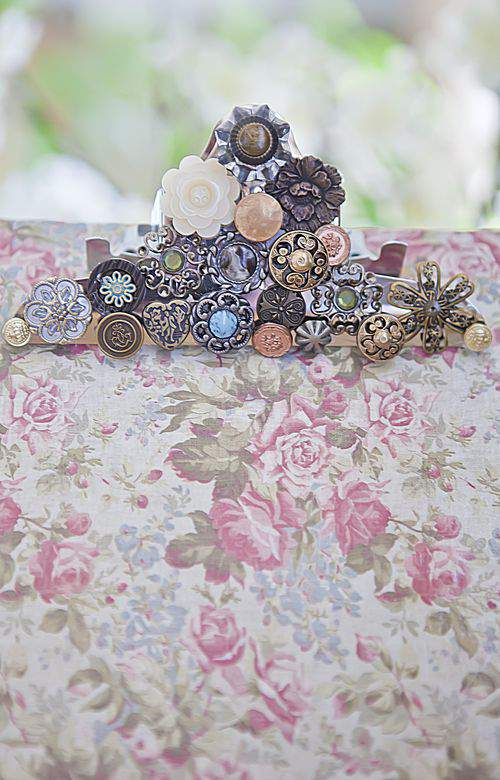 I decided to use a small decorative knob to fill the hole at the top of the metal clip. 
NOTE: I love these tiny, adorable knobs. I used the same version of knobs on a desk organizer makeover project that I'll share later in an upcoming post.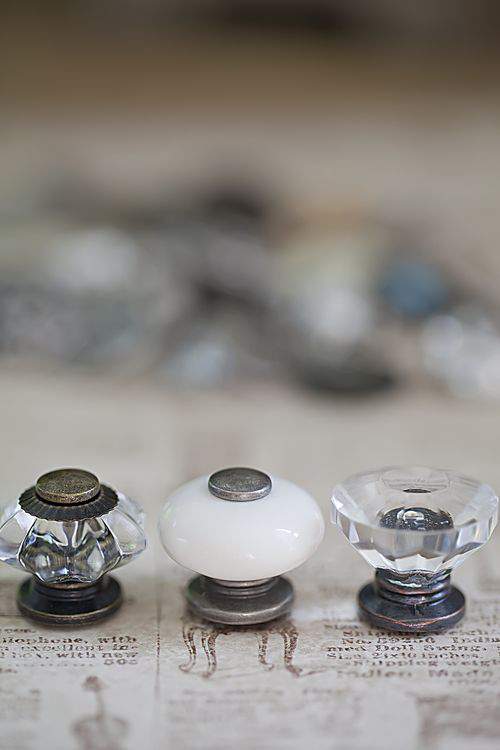 Rather than gluing the knob in place, I screwed it in using a small washer under the metal clip opening to hold the screw in place.  Washers of all sizes can be found at your local hardware store.
I think it's a good idea to use a washer and screw knob like this to cover the clipboard hole because this is the area that will most likely be exposed to the most pressure as you open and close the clip.
The knob is not going anywhere when secured like this  whereas anything glued down on the hole could possibly slip over time when exposed to constant heavy pressure.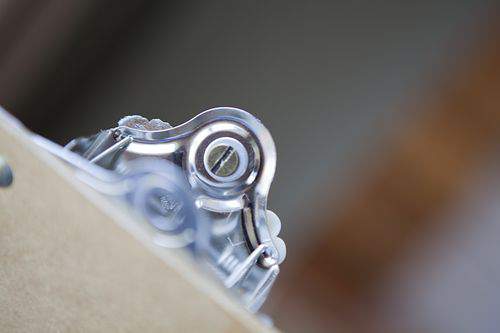 Since the paper pad had black strip across the top, I decided to paint the edge to better match the patterned paper.
Slip a small piece of plain paper under the edge of the paper pad before painting to protect the sheets from errant paint.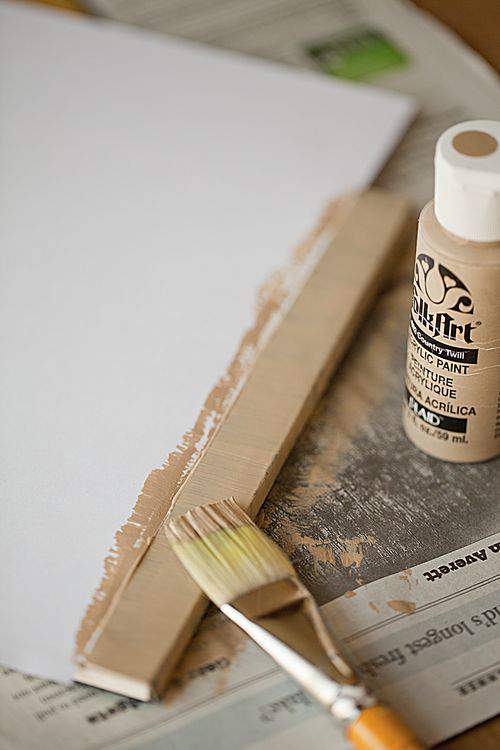 Here's a look at the finished clipboard. 
I suggest you also cover the backside of the clipboard with patterned paper because once the paper pad is in place, it's the backside that will be more visible when the clipboard is being used.
It defintely looks more finished when both sides of the board are covered with the pretty paper.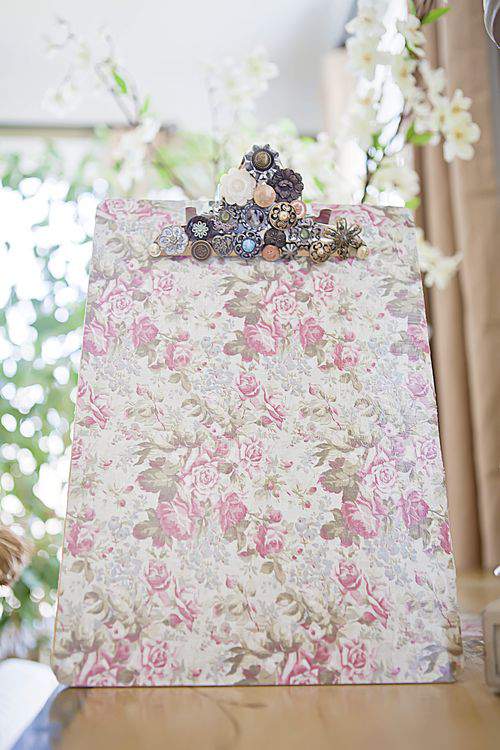 Now, take a closer look at all the pretty buttons.  I love the way this project totally transforms a plain, ordinary, $2 clipboard into something much nicer. 
Fancy and oh, so feminine.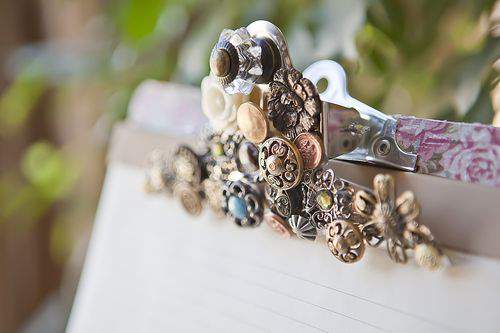 These decorative clipboards are not only fun and easy to make but they would also make great gifts. 
Do you know someone with a birthday coming up?  How about a different kind of Mother's Day gift?
Consider combining a decorative clipboard like this with a nice pen set for a unique and quite unexpected teacher gift.  You'll get an A for effort.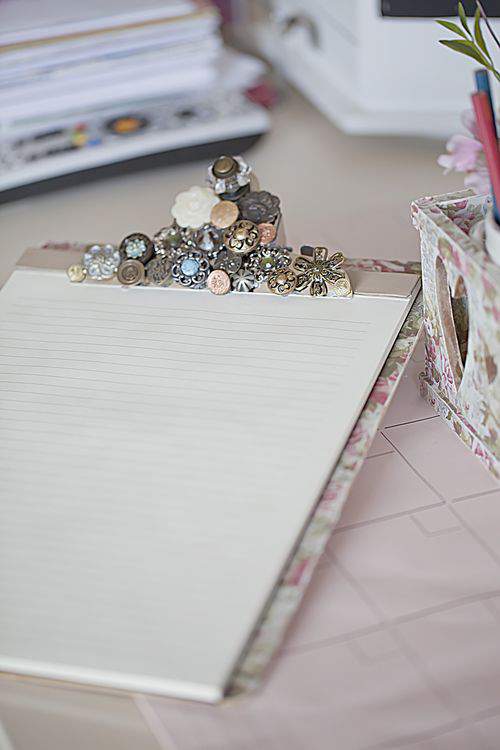 I used this same vintage-looking patterned paper on another project a while back.  Clearly, I love this paper.
You can check out my desk set tutorial in my project archives.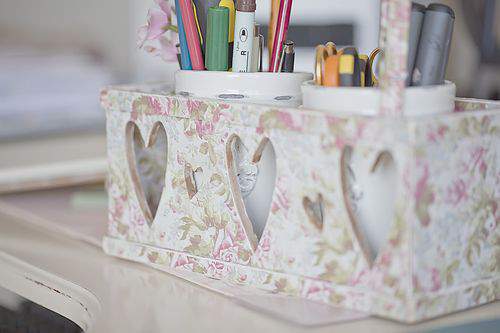 Meanwhile, let me get back to some of the changes you'll begin seeing around here every week. 
In addition to the various crafting, home decor and recipe projects you've come to expect, look for several new regular features including book reviews, artist profiles, fab finds and color and photography inspiration just to name a few upcoming features.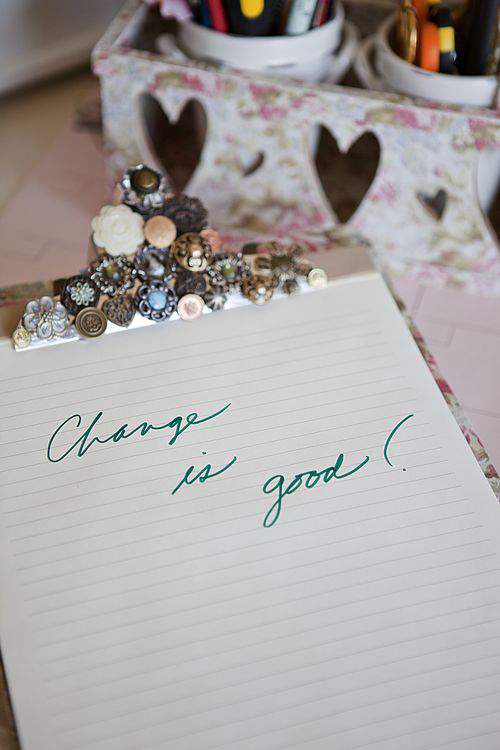 It's an exciting time around here as I shake things up with a keen eye on maintaining quality, informative and colorful posts that I hope you'll continue to find fun, engaging and a pleasure to read.
See you back here next week. ♥