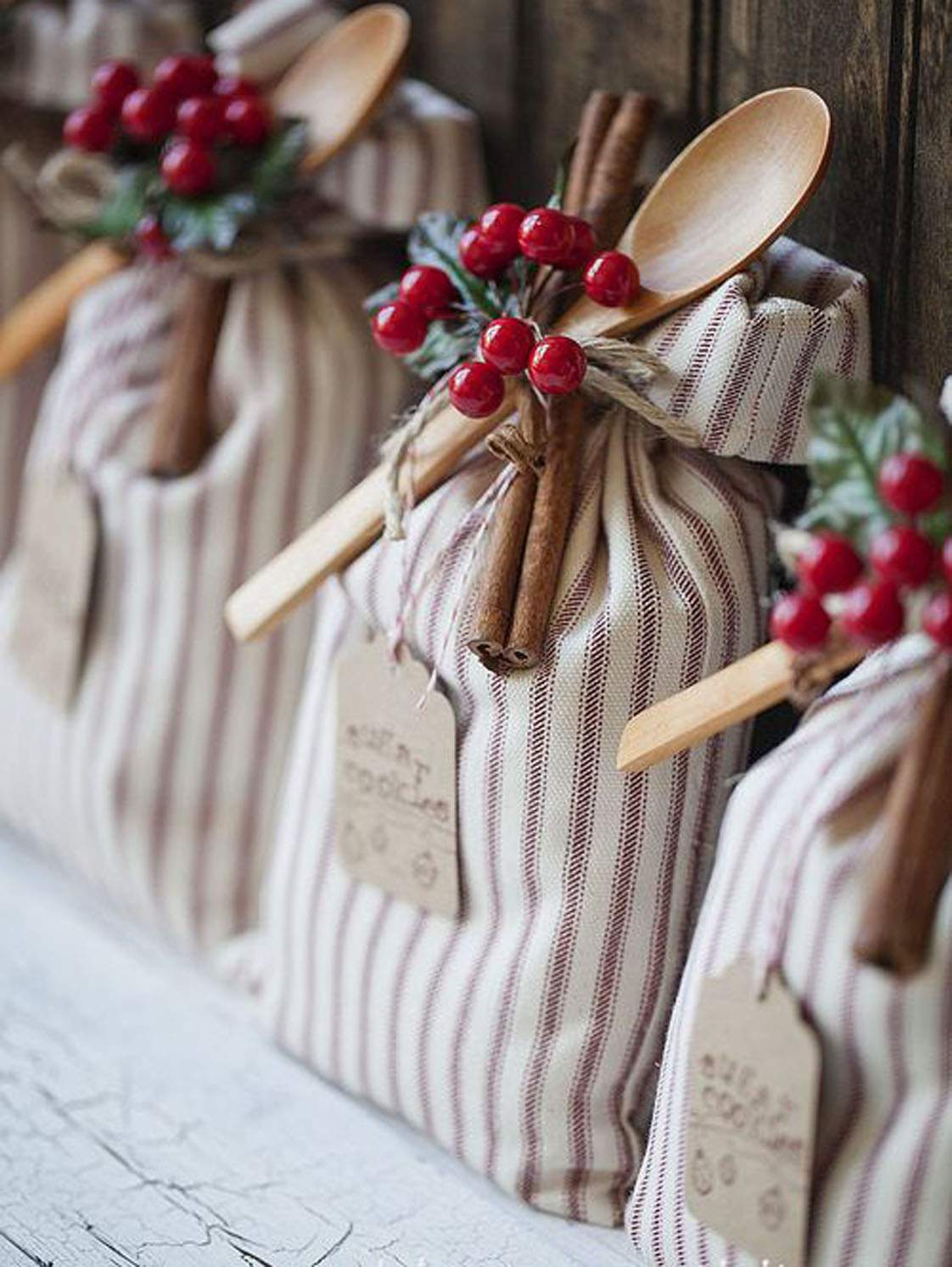 Home-baked cookies and the holidays go hand in hand and if you love giving home-baked goodies, why not consider giving the gift that recipients can bake for themselves.
You're going to love this project.
This handcrafted sugar cookie sack is pretty and super simple to make.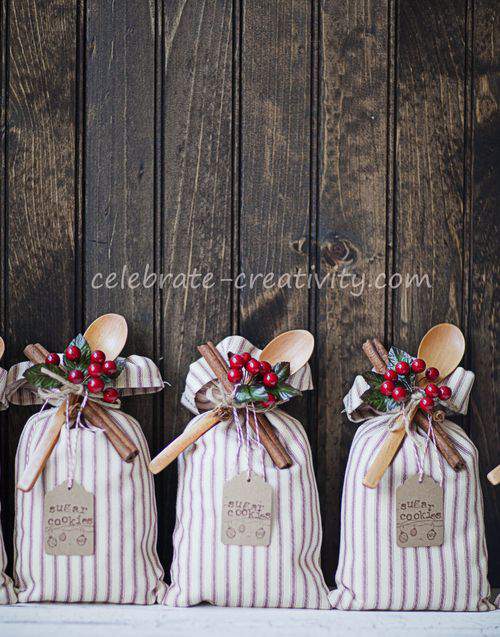 No major sewing skills are needed for this project.
Don't worry, if you can sew a few straight lines and wield an iron you'll be good to go.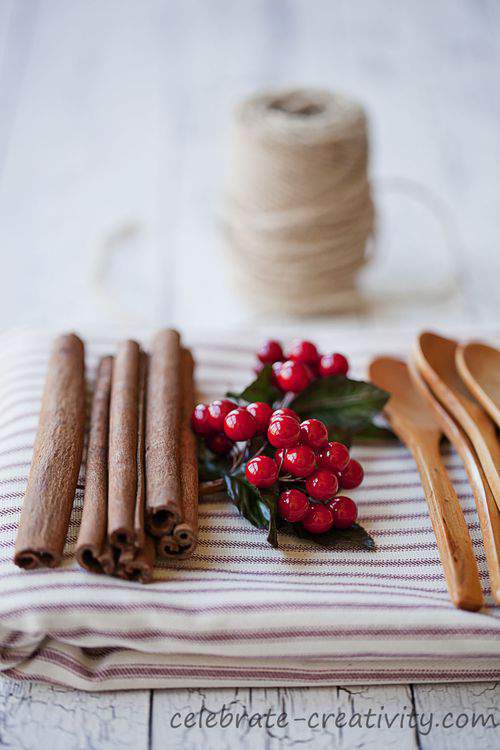 You'll only need a few other supplies including assorted embellishments, jute (or some other sturdy twine or ribbon) and cotton fabric of your choice.
NOTE: The fabric I used is called ticking. It's a tightly woven, durable cotton fabric that is manufactured in a variety of colors.
Vintage ticking (which is much thicker than modern-day) was used in old mattresses and pillows because the thick weave prevented feathers from sticking through and poking owners.
You can package your own special cookie mix or take the easy way out (like I did).
Since I don't have a cookie mix to share from scratch, I picked up boxes of one of my favorite sugar cookie mix from the grocery store.
The cookie mix is already (and conveniently) packaged so there's no mess.
Measure the width of the flour baggie.
This one measures about 6-inches wide so that's how wide I cut my fabric strips.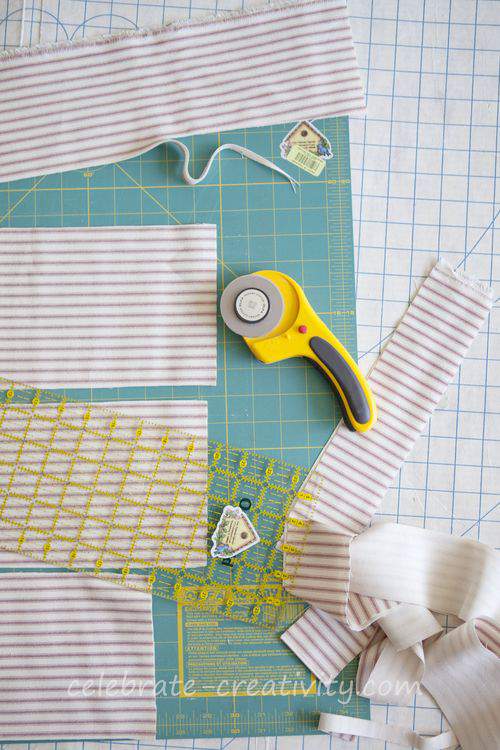 To make one sack, you'll need two strips of fabric which both measure 6-inches wide x 25-inches long.
If using striped fabric, cut the fabric so the lines run vertically along the longest area of measurement.
I think vertical stripes just look better for this project.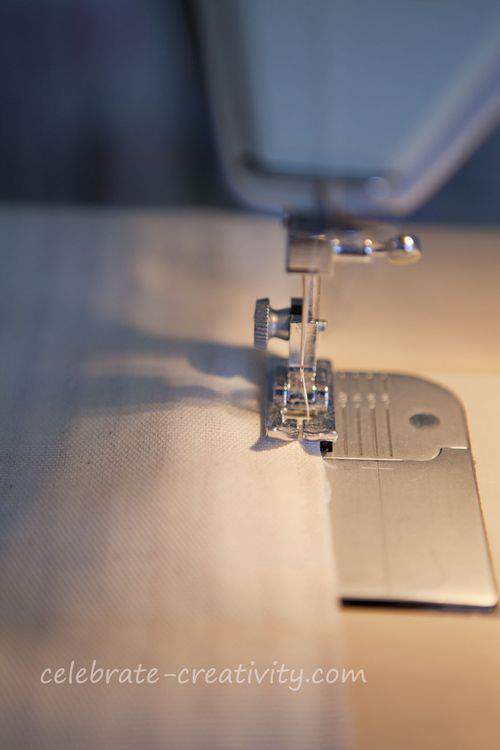 Take two cuts and place RIGHT sides together and stitch along the bottom and both sides.
Leave the short top edge open.
After stitching, turn fabric inside out.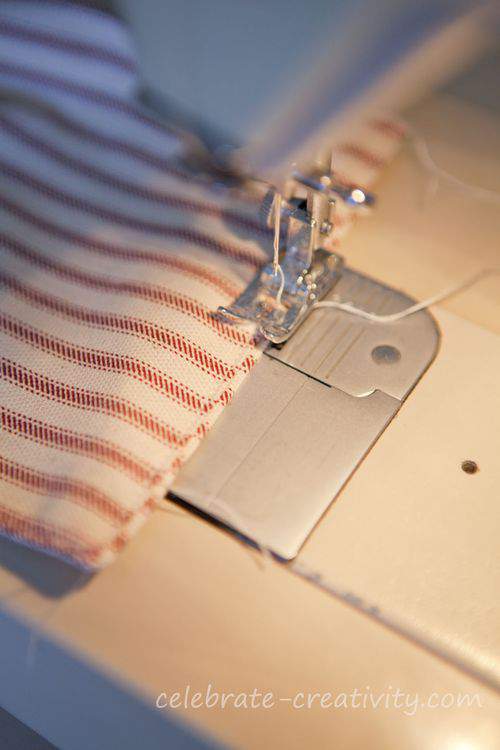 Turn the remaining open top edge over about 1/4-inch. Iron and then stitch across the top through both thicknesses.
This will close the entire fabric strip and create a closed fabric tube.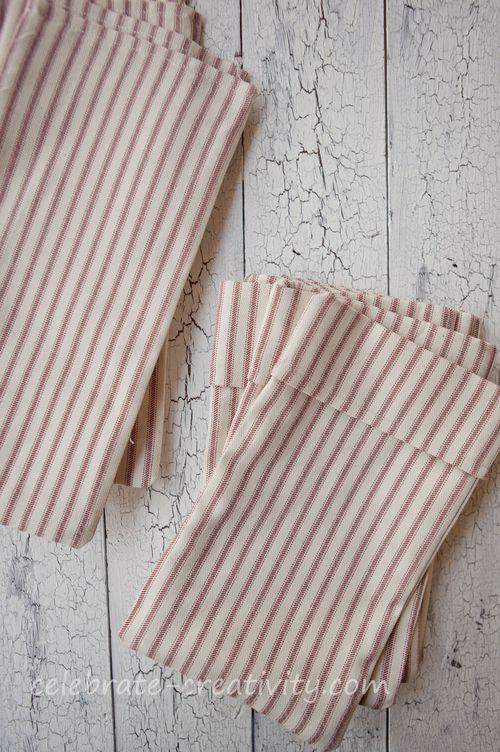 Push that same top edge down inside the tube itself.
Push the edge toward the bottom until that top edge is lined up (inside the tube) with that bottom edge.
Then, straighten and smooth out the tube which will now be half the size of what you started out with.
Iron and then topstitch the new top edge of the bag opening (or you could just leave a the edge with no topstitching).
Fold over the top edge about an inch or two to create the cuff. Iron again.
VOILA! You now have a gift sack ready to fill and embellish.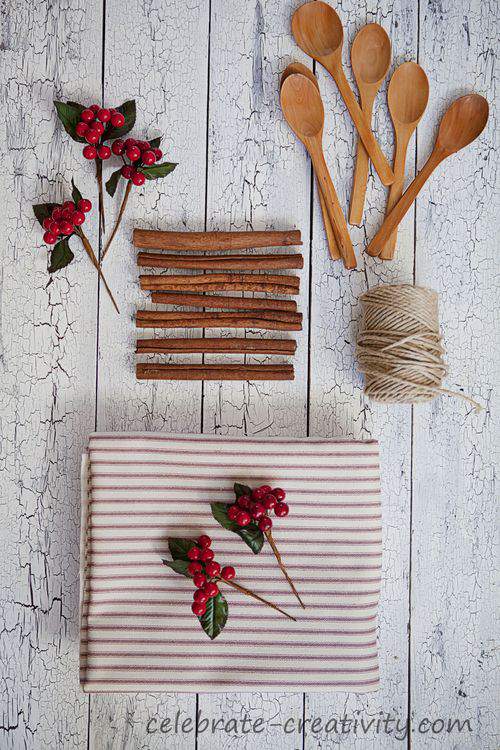 Of course, you can embellish your gift sacks with just about anything.
Here's another look at a few of the items I used.
I've also included a few source links for mini-spoons at the end of this post.
Grab some bakers twine and a few scrapbook supplies and you can easily make handcrafted tags to go along with the handcrafted cookie sacks.
I think adding the labels is a nice way to finish off the presentation.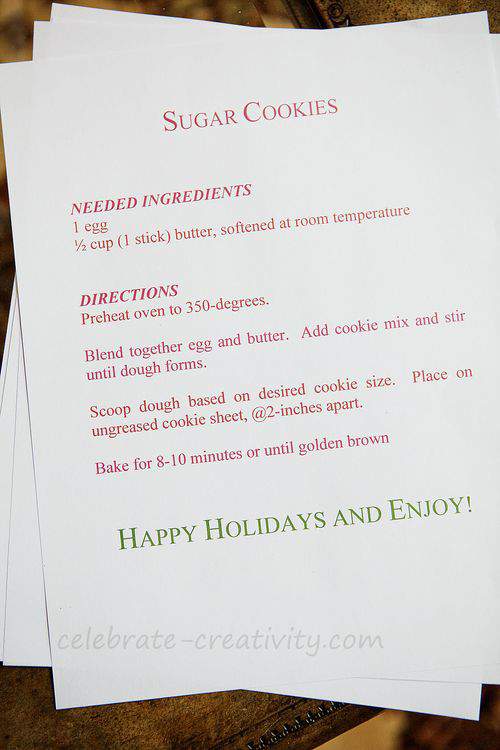 Oh, and don't toss the original box the cookie mix came in until you jot down the directions and additional ingredients needed.
I typed up the instructions on the computer and printed one copy for each sack.
Fold the instructions and slide a copy into the back of the gift sack so recipients will know exactly what to do with the mix.
NOTE: If it's easier you could also just photocopy the directions on the back of the original box, make multiple copies, fold and insert a copy into the cookie sack.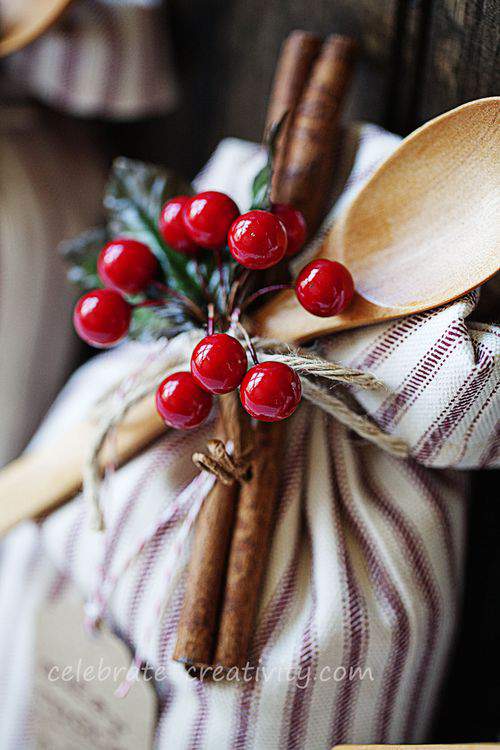 Meanwhile, tie a piece of jute just below the cuff and pull tight.
Criss-cross a cinnamon stick and spoon (or candy cane or whatever) and tie the jute again.
Add the holly and tie the jute twice to secure and then tie it in a bow.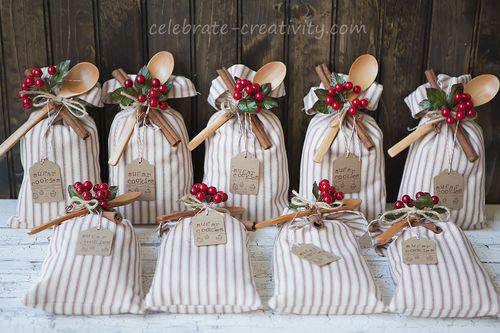 Use a piece of bakers twine to tie your handmade label around the embellishments.
While you can make the gift sacks whatever size you choose, two yards of fabric should yield 9 cookie sacks using my measurements of 25-inches X 6-inches for each sack.
I stitched all the gift sacks in the photo below in a little over one hour.
Don't limit this idea to just the holidays either.
You can change the fabric and make a gift sack like this anytime of year using appropriate decorations to represent whatever season you like.
Imagine how cute these sugar cookie sacks look on a Spring or Summer bake sale or fundraising table.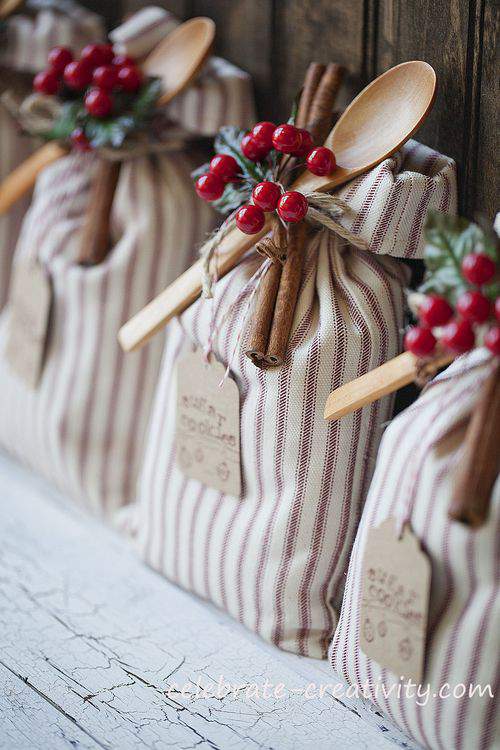 Thanks for stopping by.
See you back here next week. ♥
I'm linking this Handcrafted Cookie Gift Sack project to: