It's September and that means it's starting to cool down a bit in some parts of the country.
However, in my neck of the woods it's still pretty toasty.
With toasty temps in mind, I think I can fairly say there's nothing quite as refreshing as Lemon Sorbet.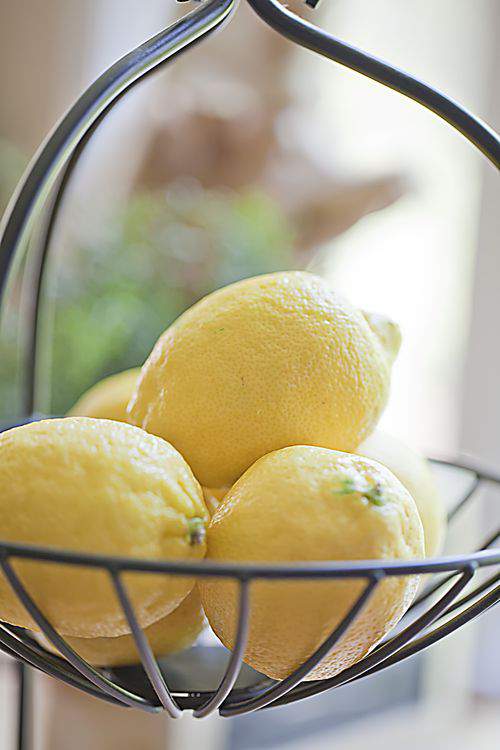 I've always wanted to make sorbet but only recently decided to give it a try.  I found a tasty recipe online which was so easy I wondered why I hadn't tried making sorbet any sooner.
Better late than never, right?
Don't you just love the look of fresh lemons piled high in a kitchen basket?  I do.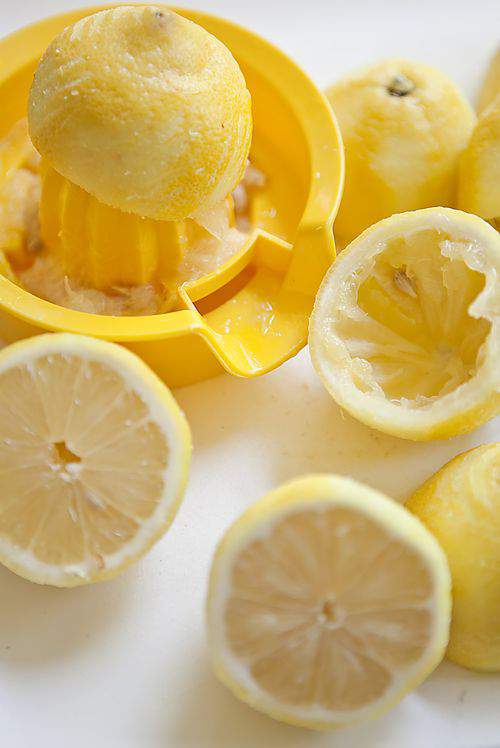 Squeeze the juice from 5-6 lemons.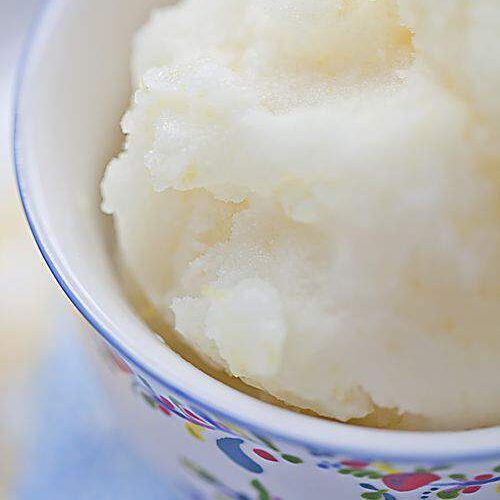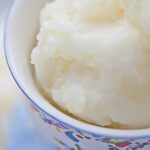 Lemon Sorbet
Ingredients
2-1/4 cup sugar
2-1/2 cup water
1- cup lemon juice from fresh lemons
5-6 fresh lemons
Instructions
Combine sugar and water in a saucepan and bring to a boil.

Whisk ingredients together so sugar dissolves completely. Reduce heat and remove after @five minutes.

Pour mixture into a bowl and allow to cool. Add lemon juice and whisk

thoroughly.

Chill mixture in refrigerator for at least 2 hours.

After chilling, pour mixture into ice cream maker and blend.

The amount of time spent in ice cream maker will vary based on machine model and manufacturer's instructions.

Mine took about 35 minutes of spinning for sorbet to begin to form.

After mixing in machine, freeze sorbet overnight before serving.
Mix ingredients.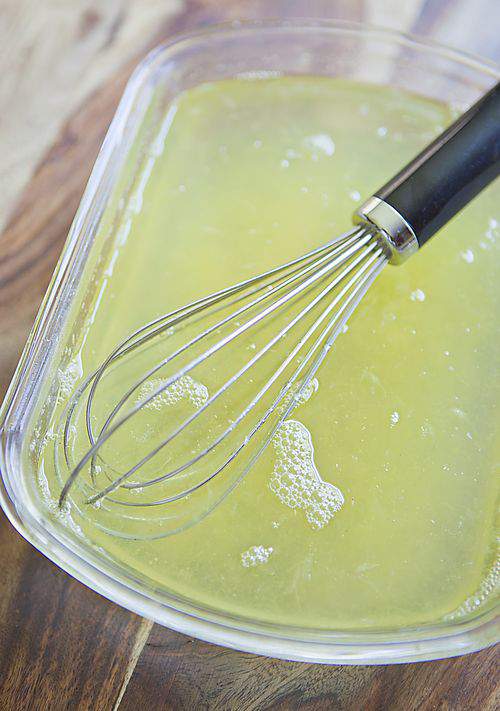 Stir together water, sugar and lemon juice with a whisk.
Pour ingredients into a saucepan and bring to a boil.  Reduce heat and then allow to simmer for a few minutes before putting everything into a small bowl.
Refrigerate ingredients for at least one hour.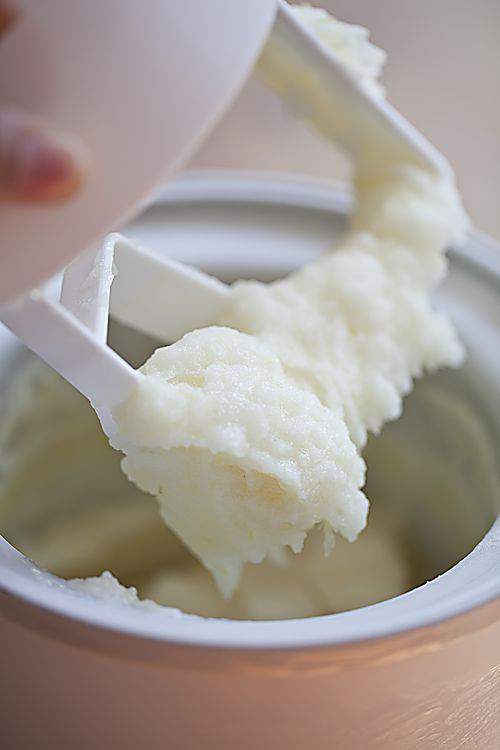 Pour chilled ingredients into an ice cream maker and freeze according to the manufacturer's instructions.
It took about 35-minutes for my machine to fully develop the sorbet.
NOTE: This recipe is easier if you have an ice cream maker.  However, if you don't have access to one, you can also freeze the ingredients for about 2-hours and then use a whisk to stir the mixture.  Return mixture to the freezer and then repeat this step every hour for 4-5 hours to incorporate the air and develop the sorbet.  It sounds laborious but the more the mixture is stirred, the lighter the sorbet.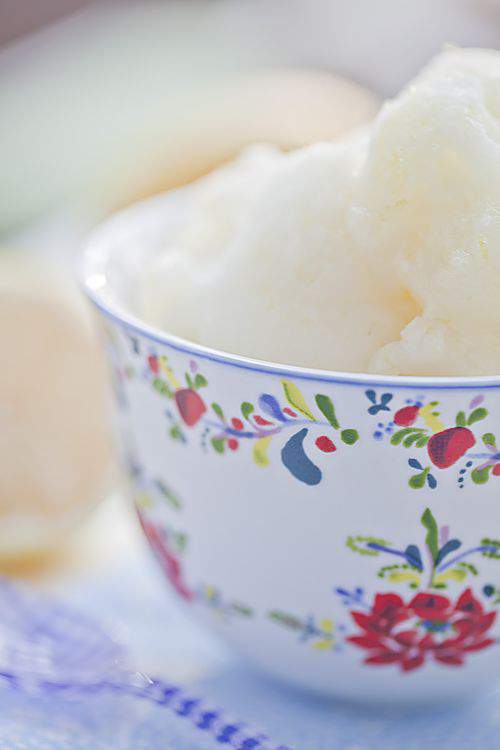 Here's a look at my "machine-baked" sorbet.
Doesn't this look yummy?
Trust me,  this is really good.  This definitely has a bit of a bite but I think this recipe has just the right combination of sweet and tangy sour.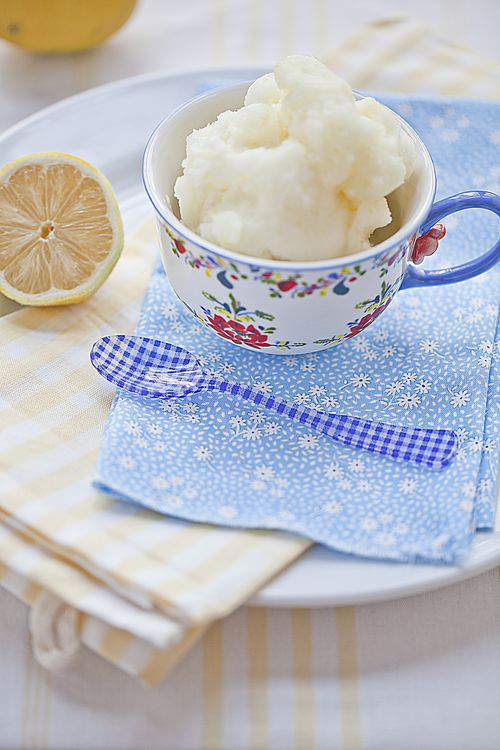 This is a really simple recipe that looks fantastic served in a dainty dish or pretty cup.
It's a treat that will please the palate of your guests (and your little swipers).
So, have you ever made sorbet at home?  If you have, what delicious flavor did you settle on? ♥