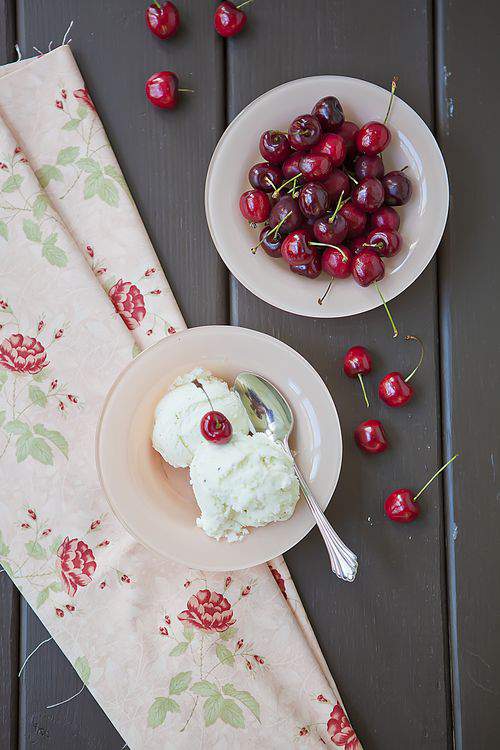 I n my neck of the woods we are definitely in the dog days of Summer with temps in the upper 90's and heat index values even higher.  This heat is nothing to play around with.
Aside from a lengthy dip in the pool, I can't think of anything else that provides quick relief from a heat wave like a delicious bowl of ice cream.

When it comes to ice cream, homemade is in a class by itself.
Wouldn't you like to take a bite out of this?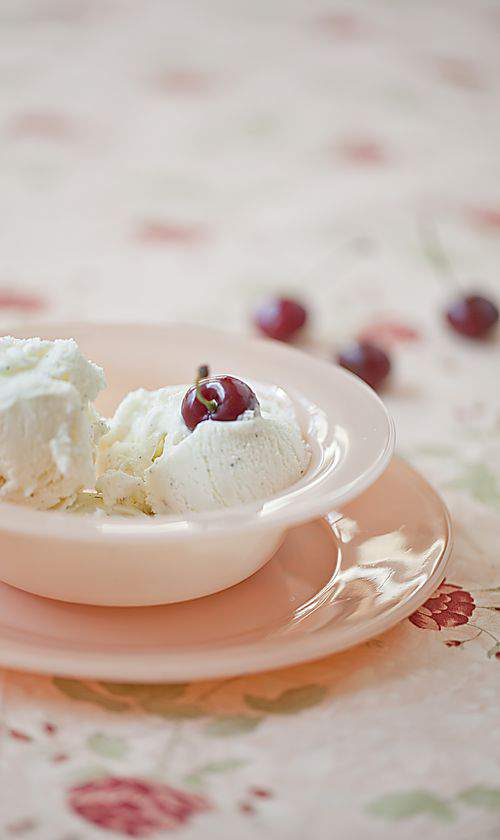 Before I dive any further into this refreshing bowl of ice cream, allow me to share the inspiration behind this post.
I'm not quite sure why I started collecting ice cream scoops but I have amassed a quite a few over the past couple of years.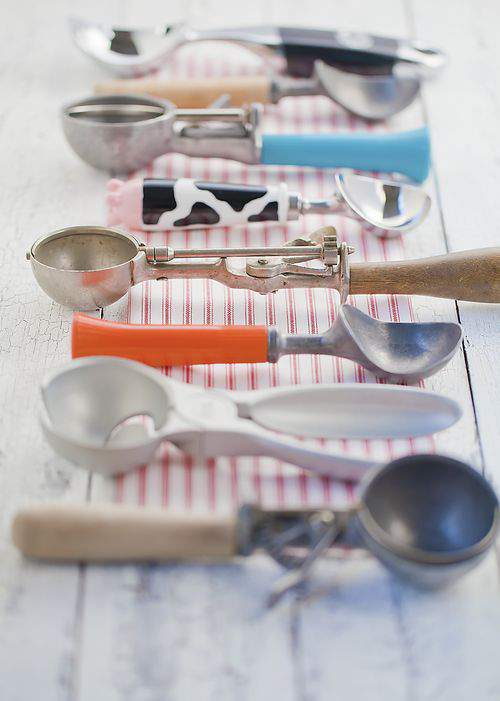 While I favor the more vintage-style, wooden handled scoops, my kids love the more whimsical, cow-styled scoop (under $10 on Amazon). 
Gotta admit, this scoop is pretty darn "udderly" cute.
Well, my ice cream scoops (combined with our current heat wave) got me thinking about the subject for today's blog post.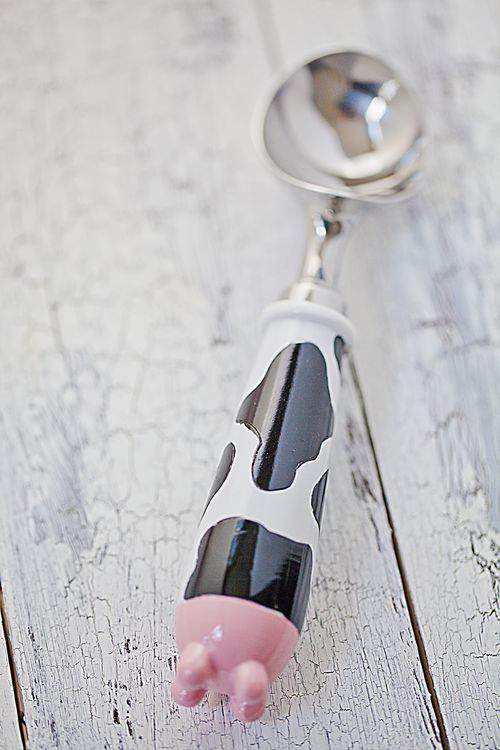 Of course, this blog post is less about my small, quirky collection of scoops and more about the yumminess I like to put in them.
Ice cream anyone?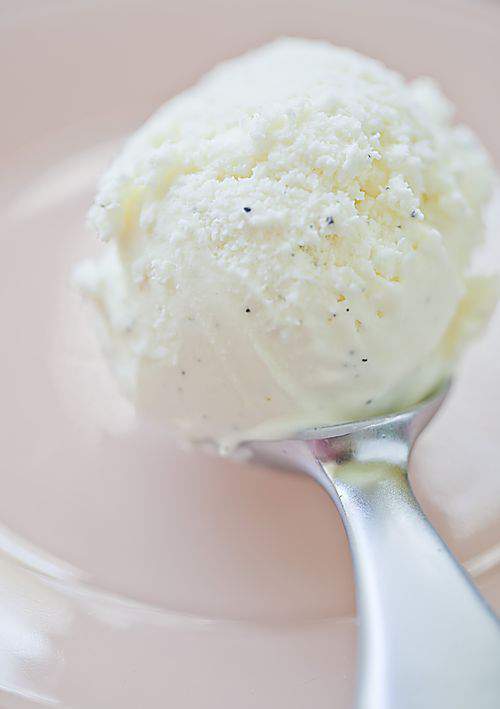 I used a really simple Vanilla recipe that requires only five easy ingredients including 1-cup whole milk, 2-cups heavy cream, 3/4-cup sugar and 2 vanilla beans and a tiny pinch of salt.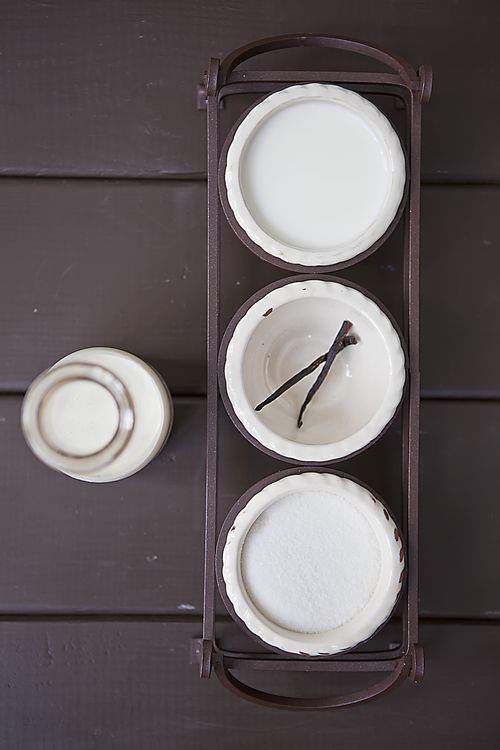 I've always loved the taste and smell of vanilla but I never actually used a vanilla bean before.
At $4 each, vanilla beans are a bit pricey but these small beans really do pack big flavor.
When you slice a vanilla bean down the middle you can see the hundreds of tiny seeds that help produce that wonderful vanilla flavor and aroma.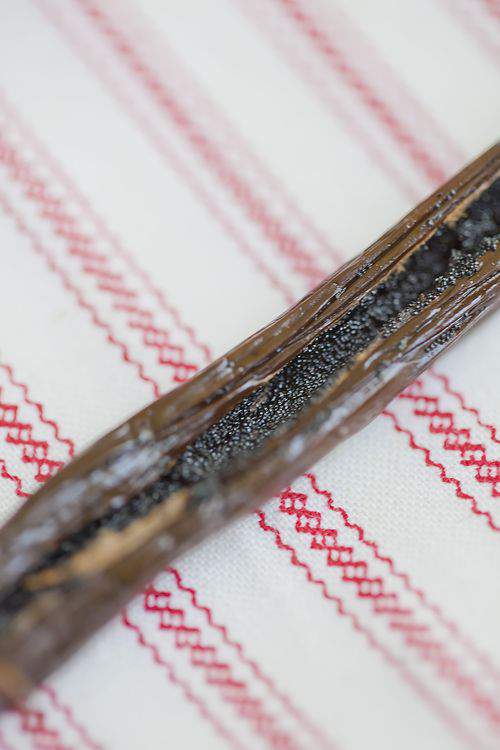 Cook the heavy cream whole milk, sugar and both vanilla beans in a saucepan but don't let it boil.  Before it boils remove the beans and scrape those flavorful seeds into the pot. 
Pour everything into a bowl (including the empty bean pods) and chill for an hour.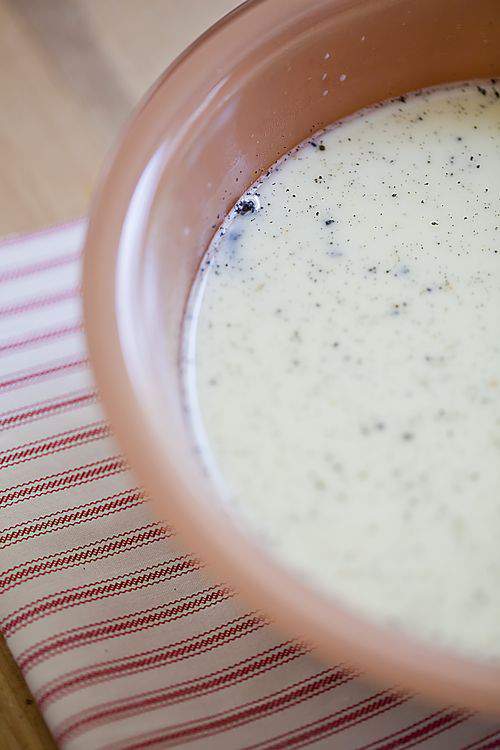 Once the mixture has properly chilled, pour it into your frozen ice cream cannister.
Remove the bean pods before starting the machine.
Sit back and watch the transformation.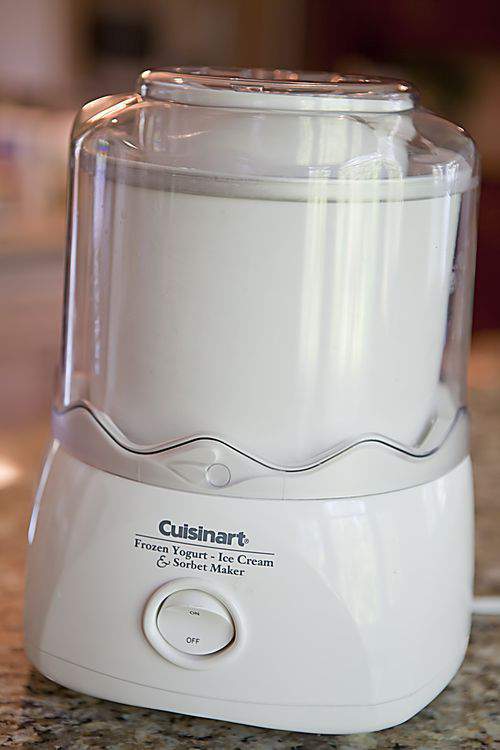 It doesn't take long for the ice cream to take shape inside the container. 
It's pretty cool to watch the ice cream form but remember you also have to watch young fingers with spoons from dipping and testing at this point.
Before you know it, the mixture goes from this…
To this.  Check out all those vanilla bean specks.
The vanilla really shines in this recipe too with flavor that is pure and delicious.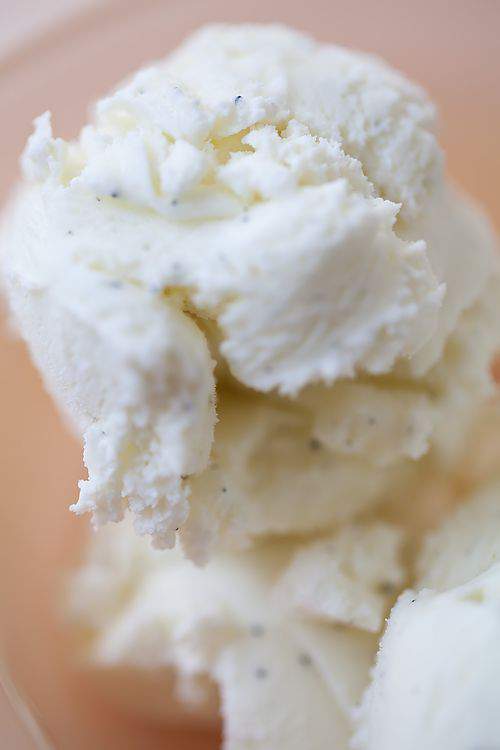 If you want to get more adventerous with your your ice cream, consider making homemade waffle cones to serve them in. 
Waffle cones are easy to make, quite versatile and make great gifts (along with a small carton of homemeade ice cream).
These photos are from my previous waffle cone post.  Just revisit that post for details on how to make the cones at home.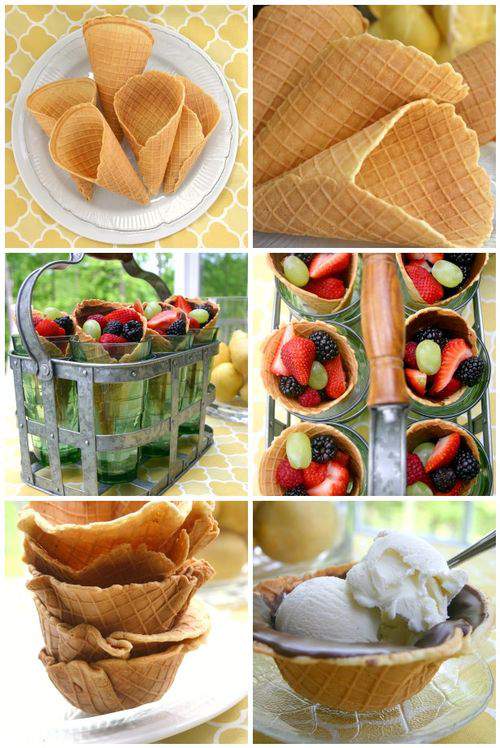 Meanwhile, if you're in the market for some great homemade ice cream recipes, there are a ton of irresistable books available to suit every taste bud.
Here are just a few of my favorite sweet reads on ice cream and other frozen treats. 
Jeni's Splendid Ice Creams at Home
Molly Moon's Homemade Ice Cream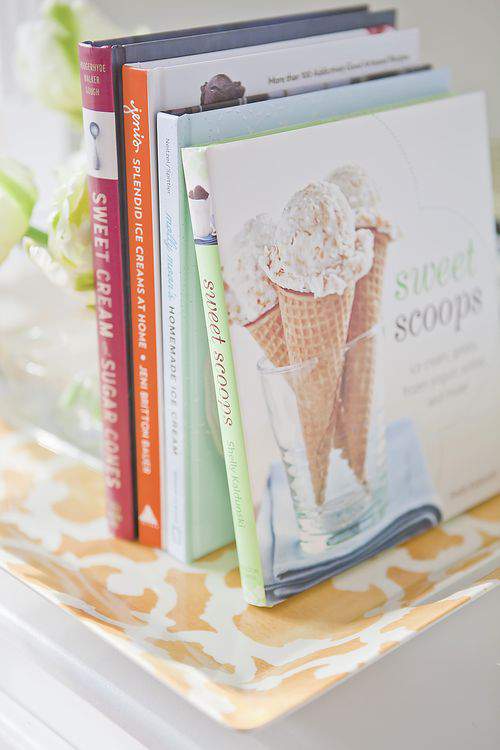 I asked my daughter, Cameron to browse the ice cream books and pick a recipe that appealed to her.
She returned the books with her recommendations. 
Looks like it's going to be a long, sweet Summer of ice cream making.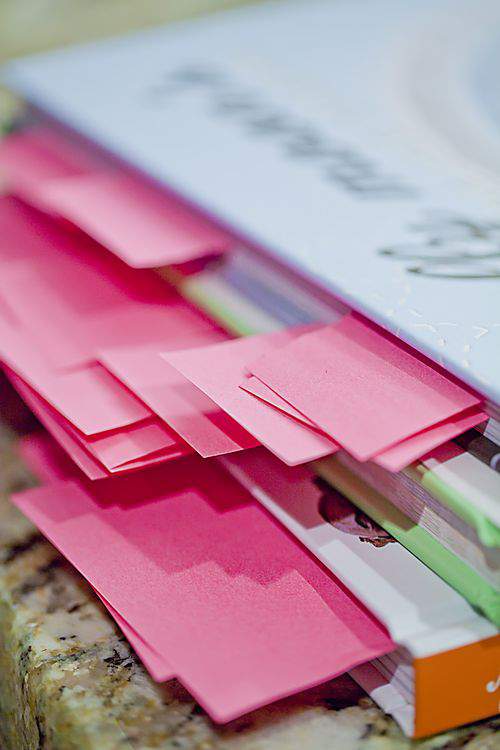 Making homemade cream making is a great Summer activity that kids will really enjoy.
That first spoonful of homemade is also a powerful reminder of just how much better truly fresh, natural ingredients taste compared to the store-bought variety.
I'm not sure we'll ever go back to buying store bought ice cream again.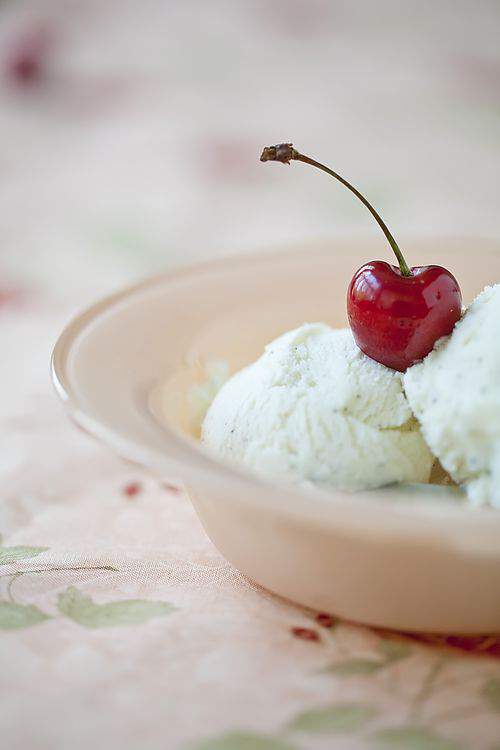 So, have you ever made homemade ice cream before?  If so, do you have a favorite recipe?
If not, I hope you're inspired to give it a try.  You won't be sorry.  I promise. ♥