I've been on a bit of a caramel expedition lately and I'm not quite sure why.
It all started with some salted caramel bites that I made a few weeks ago.
Then, I tried my hand at making homemade caramel ice-cream (regrettably, it didn't turn out as well as I expected-way too thick).
But today, I'm sharing a super simple caramel recipe that turned out beautifully.
I think you'll love this homemade salted caramel sauce.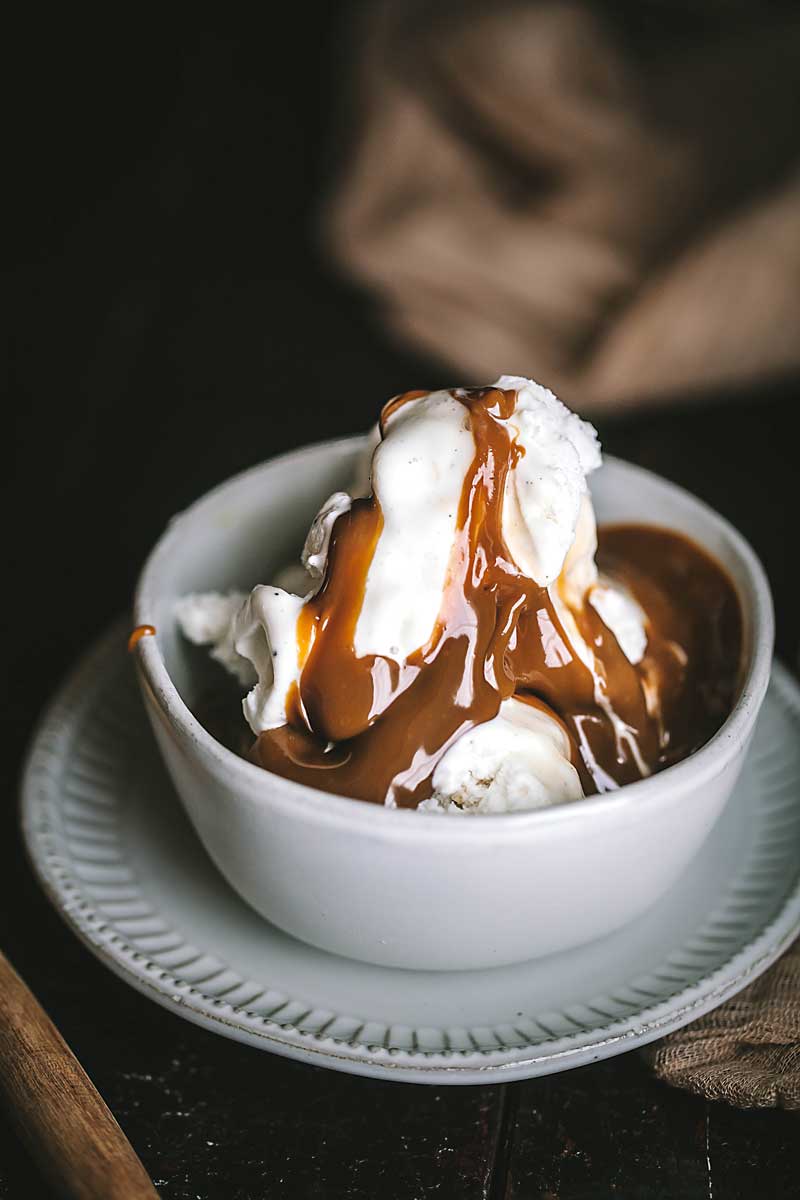 I know in this heat and humidity of summer, most people don't want to spend a heck of a lot of time in the kitchen.
So, I'm going to make this brief.  This homemade caramel sauce is actually pretty easy to whip up.
It has a delicious creamy texture with a hint of sea saltiness that blends with the caramel taste which makes for a wonderful, old fashioned flavor.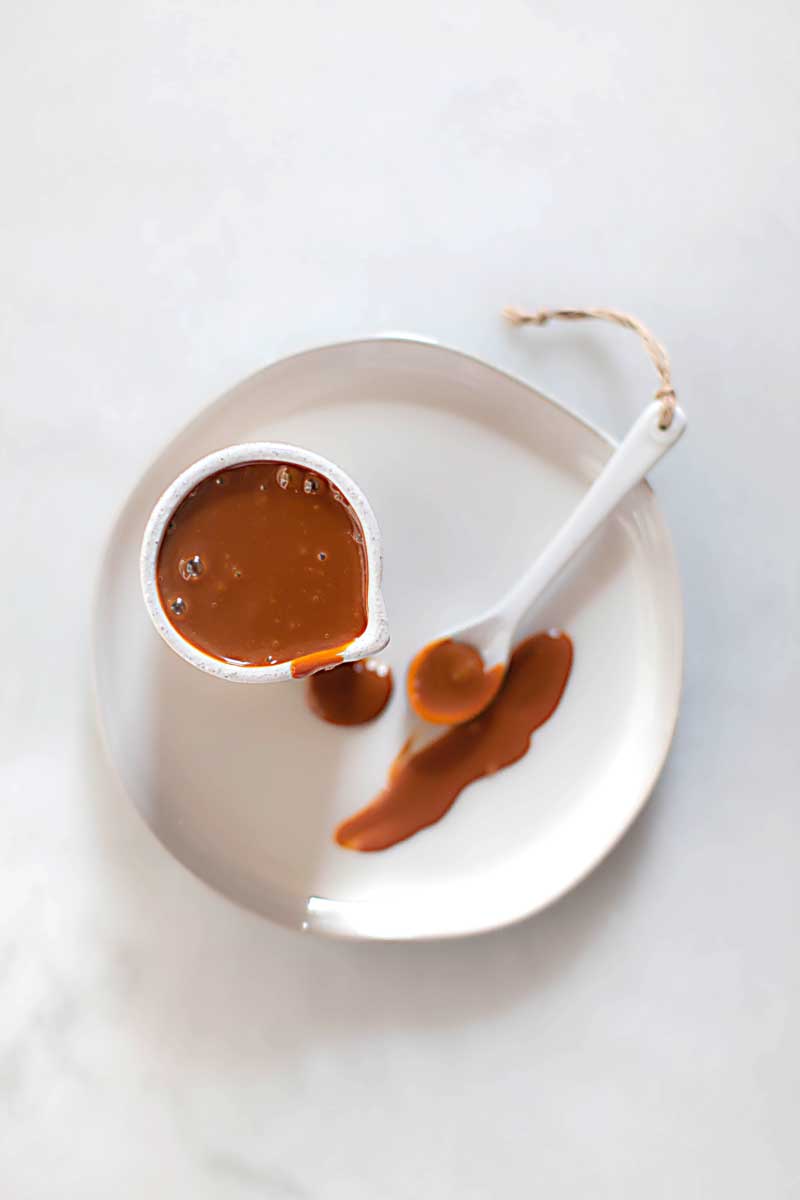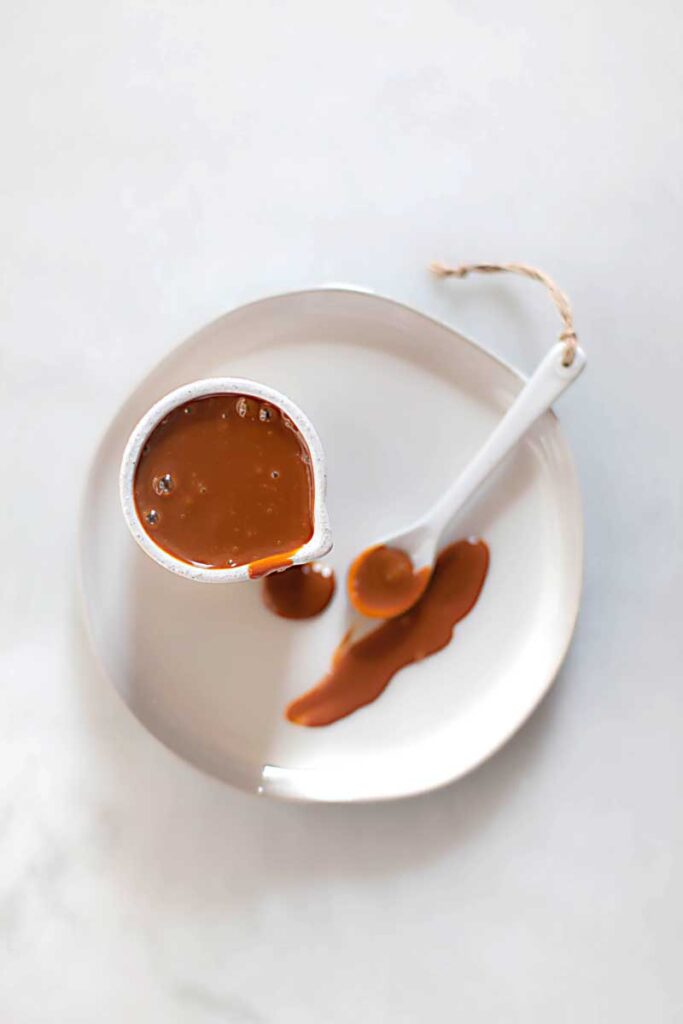 Drizzle this caramel sauce on some homemade vanilla bean ice cream or warm brownies right out of the oven.
Either way, dessert lovers will marvel at your culinary prowess when they learn you made the sauce yourself.
Oh, and this sauce is also great for dipping fresh apple slices.
Keep scrolling for the full delicious recipe and directions… as well as a brand new, decadently delicious cinemagraph.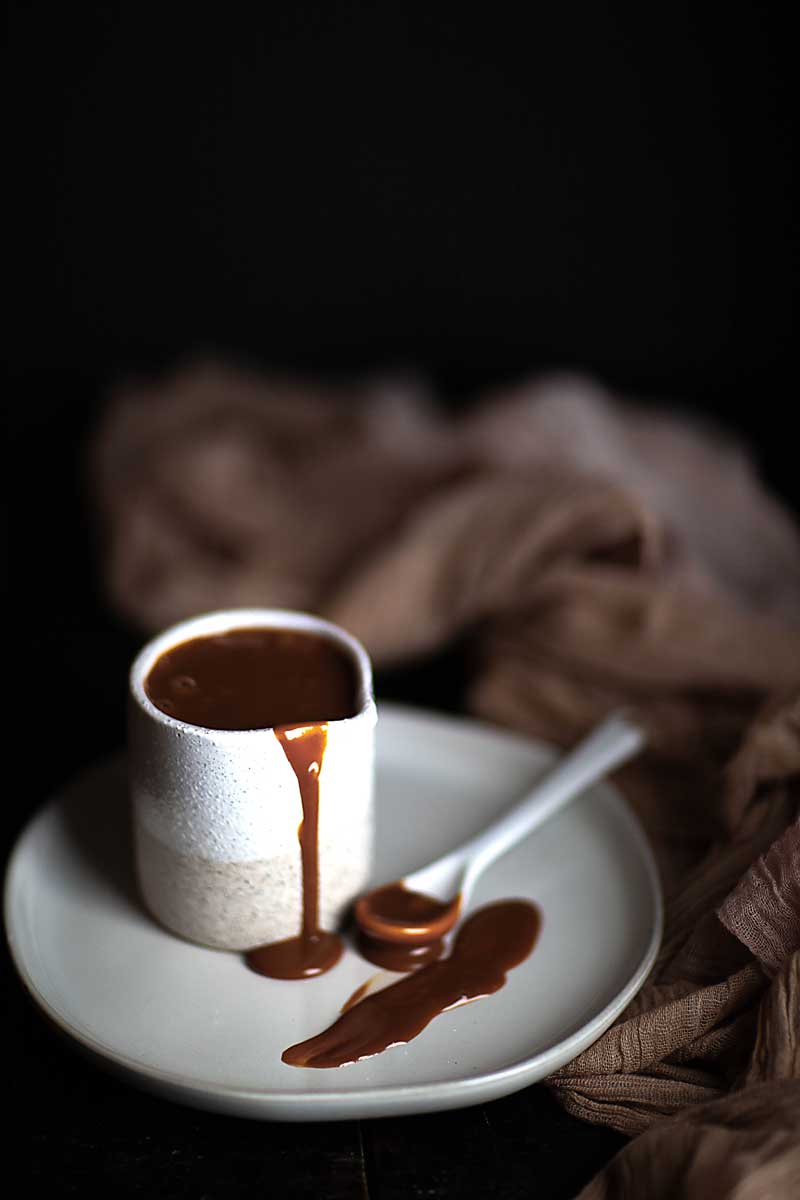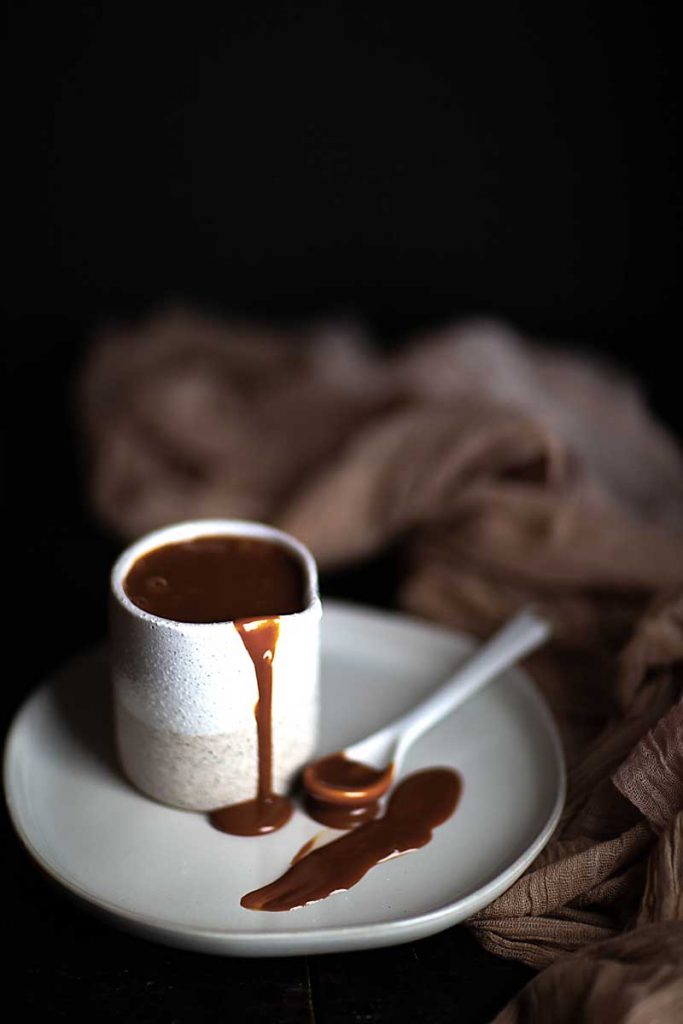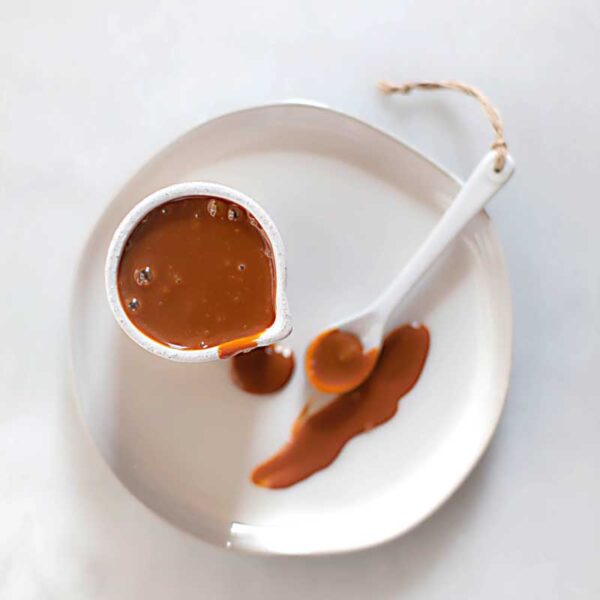 Salted Caramel Sauce
Sweet caramel topping for ice cream or other desserts. Easy recipe
Course: Dessert
Cuisine: American
Servings: 1 pint
Ingredients
1 cup heavy cream
1 1/2 cups sugar
2 1/2 tablespoons unsalted butter
1 1/4 teaspoons sea salt
1/4 cup water
Instructions
Combine the cream, butter and salt in a saucepan and heat over medium heat.

Stir continuously until the butter has completed melted. Remove from stove top and set aside on an oven mitt or trivet. Cover pan with tea towel to keep mixture warm.

In another saucepan, heat the sugar and water on medium-high heat.

Stir continuously until sugar has dissolved and has the color of dark amber. Watch carefully to prevent sugar from burning. It can happen in an instant.

Pour the cream that was set aside early into the amber colored mixture.

Stir to dissolve all contents until thick caramel develops.

Serve caramel hot or allow to cool.

Store in refrigerator in an airtight container for 1 week.