Merry Christmas and Happy Holidays!
Welcome to my 25 Days of Christmas Day 25.
My last holiday project puts us back in the kitchen with a fun jumbo snowflake cookie that can also double as a late addition to your Christmas tree.
I love the oversize look of these cookies which are almost shockingly larger than the average cookie.
These jumbo snowflake cookies are a fantastic and fun 8-inches in diameter.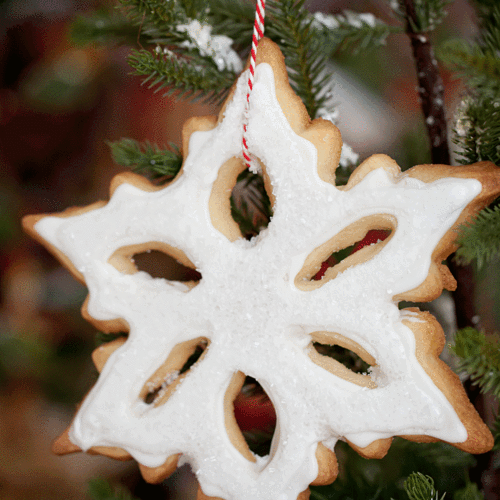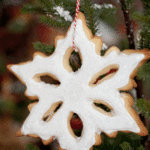 Royal Icing
Ingredients
4 cups of confectioner's sugar
3 ounces pasteurized egg whites
1 teaspoon of vanilla extract
food coloring gel optional
edible sprinkles optional
NOTE: Please make sure you use pasteurized egg whites and NOT raw egg whites. Pasteurized egg whites are available at most grocery stores in a carton in the egg section.
Also I find that food coloring gel is a better choice because it's more concentrated and will not impact the liquid level of the icing.
Instructions
Combine the egg whites and vanilla in a mixer and beat until frothy.

Gradually add the confectioner's sugar until it's fully incorporated and the icing is shiny.

Keep beating until the mixture forms stiff, glossy peaks.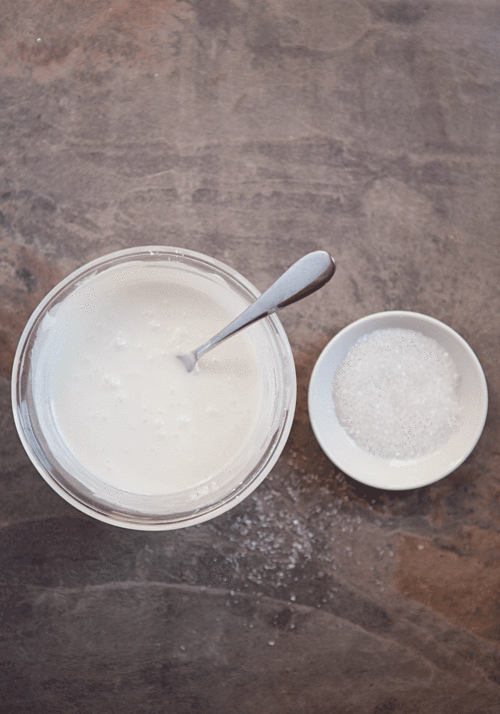 Slowly run the piping tip along the edge of the snowflake cookie gently pushing the icing out a small line at a time.
I have to say this step can take a bit of initial practice to keep the outline even and consistent around the entire edge of the cookie.
Now, you could actually leave the cookies just like this with a just royal icing outline.
If you like this outlined presentation just set them aside for a few hours to allow the icing to fully dry and harden before serving.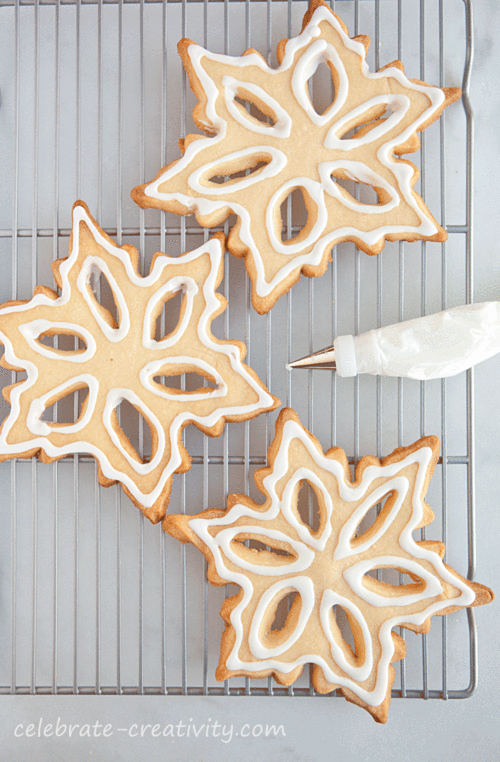 If you like the look of a icing-covered cookie, carefully flood the inside of the outline with the icing.
Gently tap the cookie on the counter to help the icing spread evenly inside of the outline.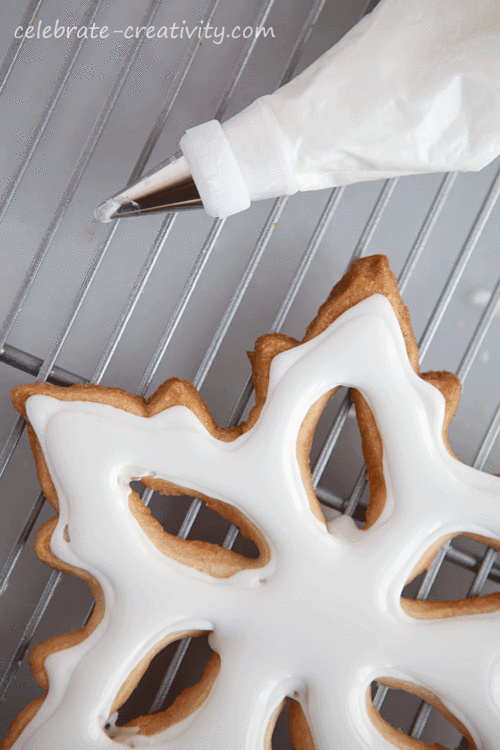 While the flooded icing is still wet, shake sprinkles across the top to add a bit of sparkle to the snowflake.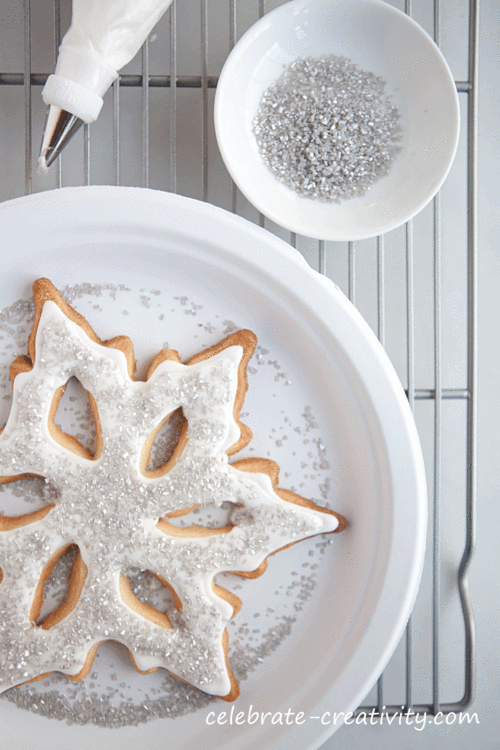 I used silver sprinkles as well as white sprinkles for mine and both shades give the cookie tops a wonderful winter-white presentation.
Set aside for a few hours for royal icing to dry and harden before serving.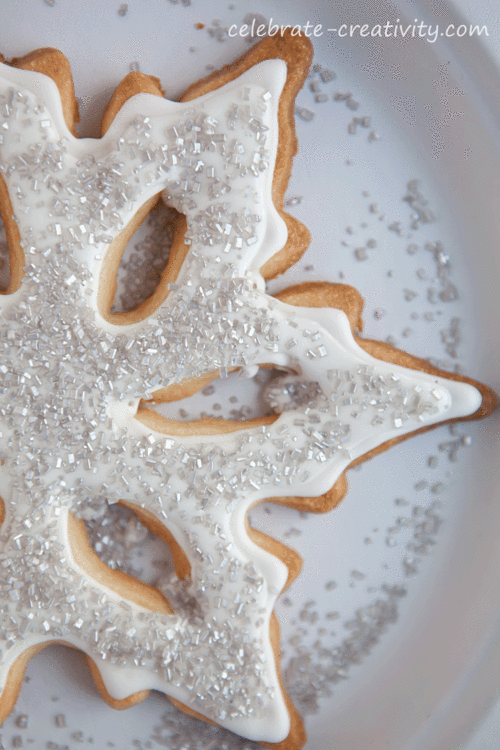 If you're going display your jumbo cutter on your tree, simply pull out the trusty butcher's twine and string a piece through the snowflake opening.
Tie in a knot and display.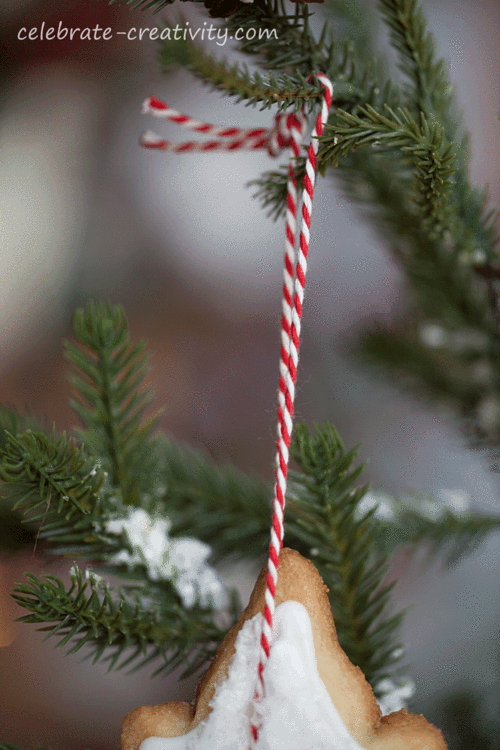 That brings us to the end of my 25 Days of Christmas holiday series.
Thanks for popping by to see my various projects, recipes, home decor and seasonal ideas.
This series was super rewarding for me to put together and I hope you were inspired over the last 25 days to try a few new projects or recipes.
If you missed any of the projects featured in my 25 Days of Christmas  holiday series, check out the links below.
Day 1|Day 2|Day 3|Day 4|Day 5|Day 6|Day 7|Day 8 |Day 9|Day 10 |Day 11|Day 12|Day 13|Day 14|Day 15|Day 16|Day 17|Day 18 |Day 19|Day 20|Day 21 |Day 22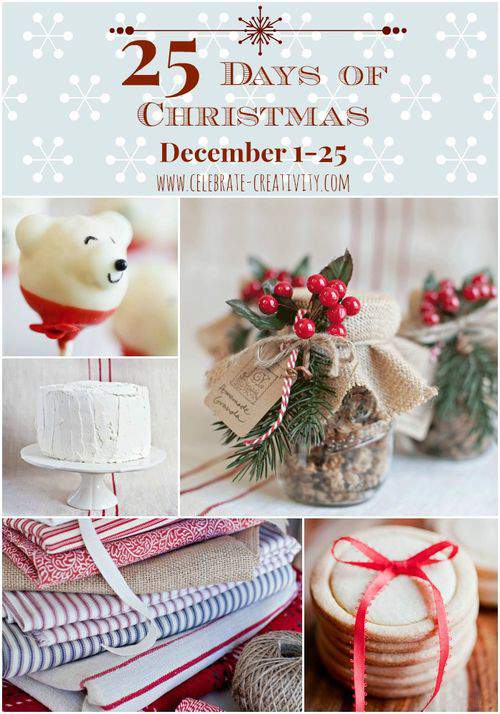 Enjoy your holiday and I'll see you back here next Monday (12/30). ♥