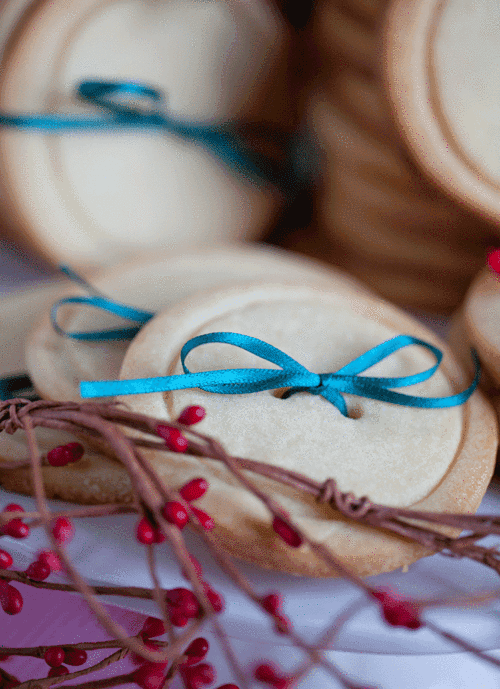 D uring the holiday season, you can never get too much of sugar cookies.  They are hands-down the easiest cookie to make and among the most fun to decorate and shape.
Welcome to Day 21 of my 25 Days of Christmas holiday series, where I'm winding things down with a look at cookies that are cute as a button because they look like buttons.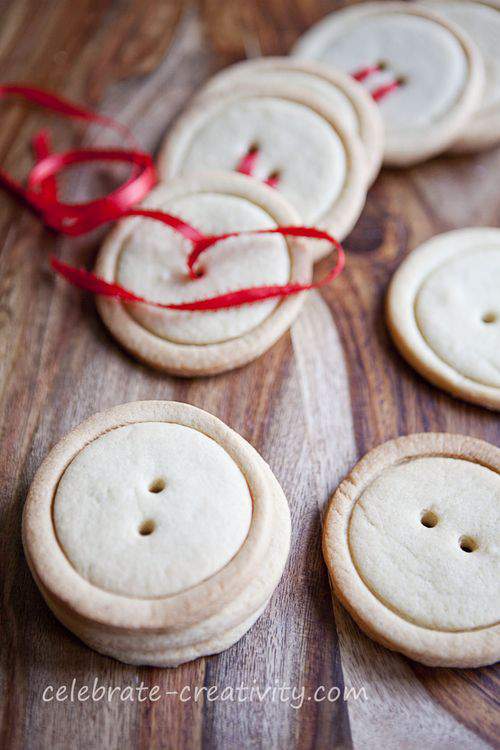 These button cookies may look almost too real to bite into but don't let that stop you.
Go ahead and thread them but they're made for munching.
You'll only need a handful of supplies to make these cookies, including your favorite sugar cookie recipe, circular cookie cutters (in two sizes), a drinking straw and some colorful ribbon.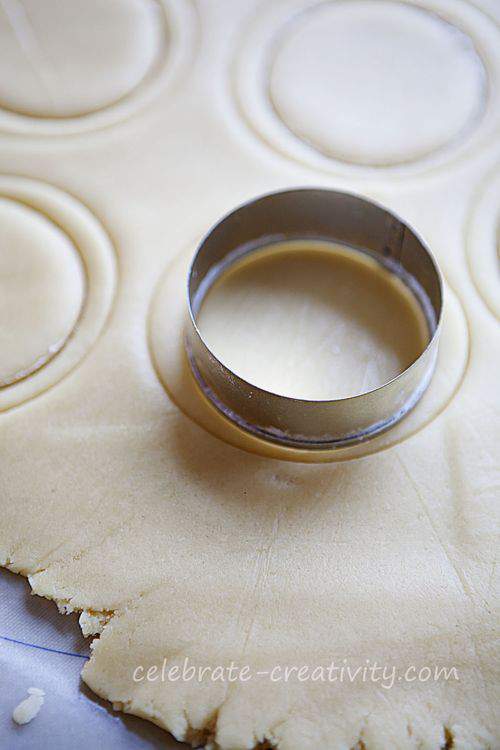 Roll out the cookie dough and use the regular sharp edge of a circle-shaped cookie cutter to cut out the cookies.
Then, use a smaller circle-shaped cutter to make an interior impression in the cookie.
IMPORTANT NOTE: Be careful not to create the ridged impression too deep or you'll cut right through the cookie.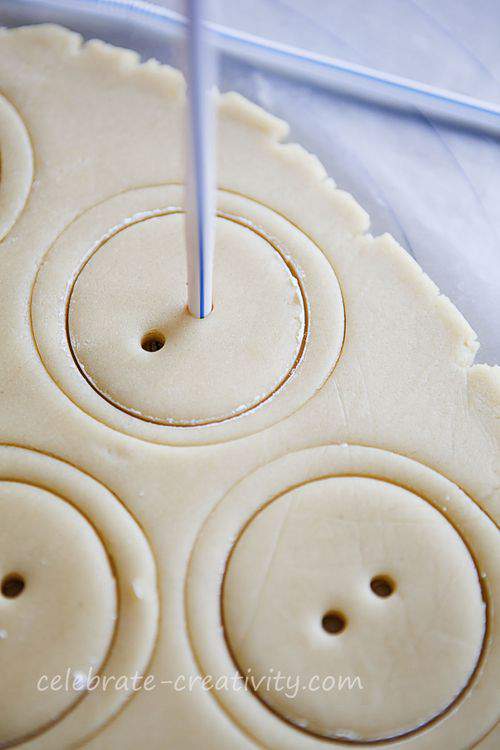 Use a straw to create the button holes in the cookie dough.
I like the double-button holes but a quartet of holes would be just as cute.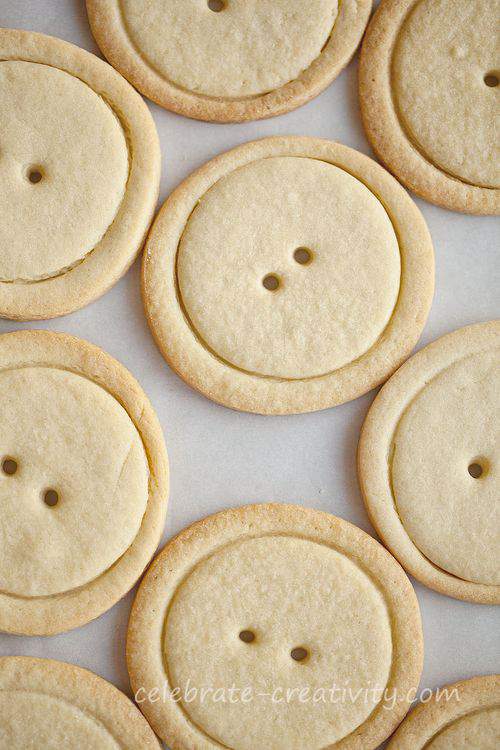 Bake cookies until they're a light golden brown.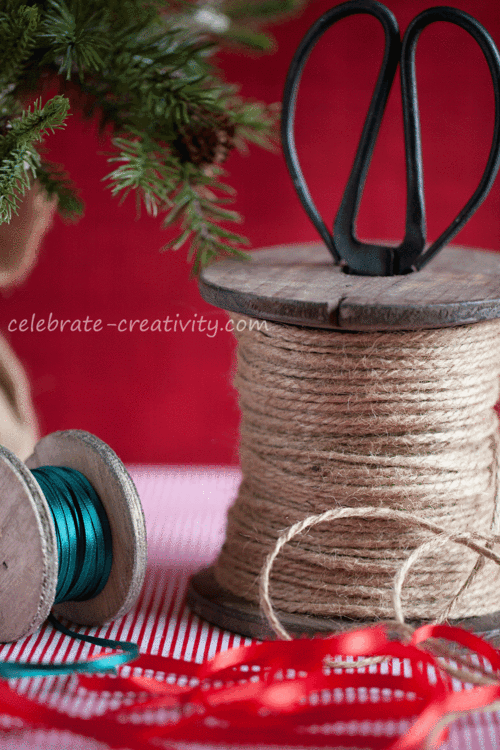 A stack of these cookies would make a great gift.
Thread them with pretty ribbon for a more festive presentation.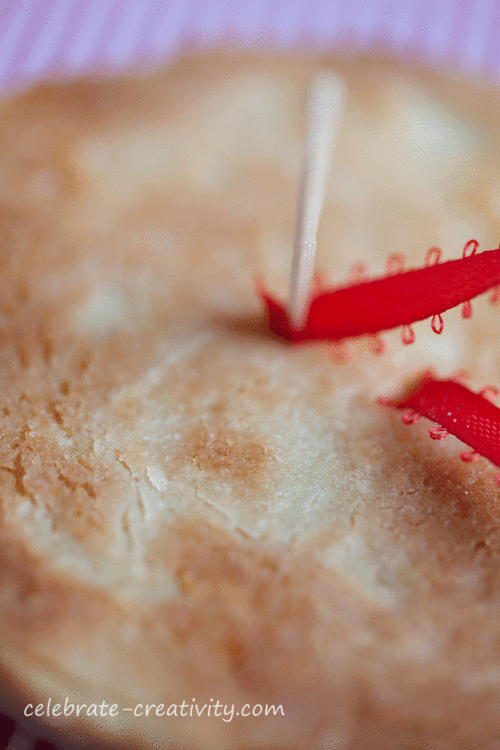 Sometimes the cookie dough will spread a bit when baked and the button holes may end up smaller than you started out with.
If this happens, simply use a toothpick to gently push the ribbon through the hole from the back of the cookie.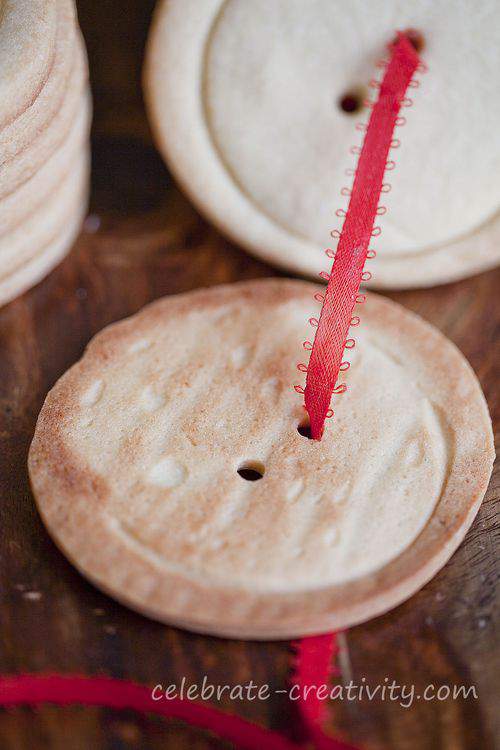 Then, start threading the cookies.

String your button holes very carefully because not only are the cookies fragile, so is the small cookie bridge between the two holes.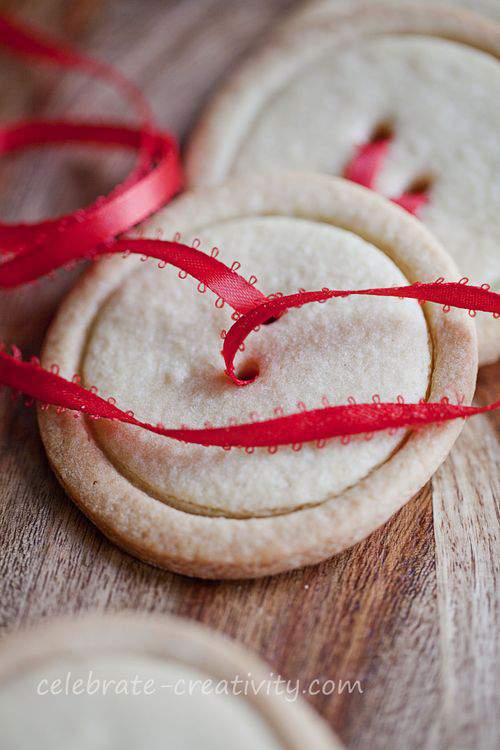 Wrap the button cookies in holiday-colored celophane, plastic cookie bags or box them up for friends and loved ones for gifting.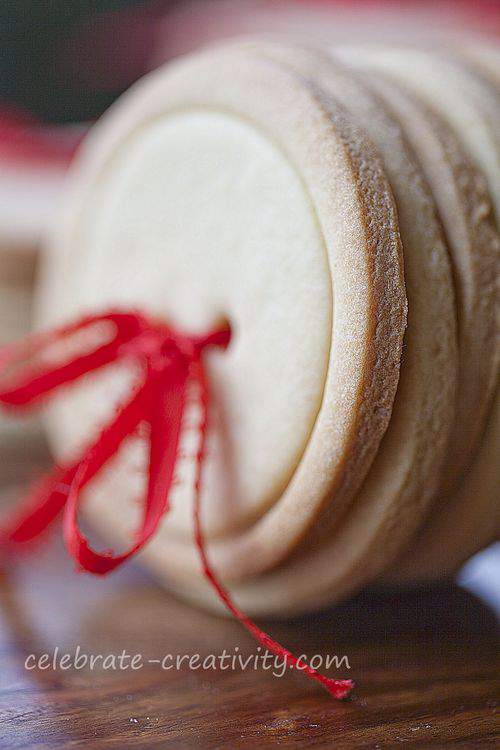 If you gift the cookies in a box, consider making a handcrafted label that reads "Box of Buttons".
Now, wouldn't that be fun.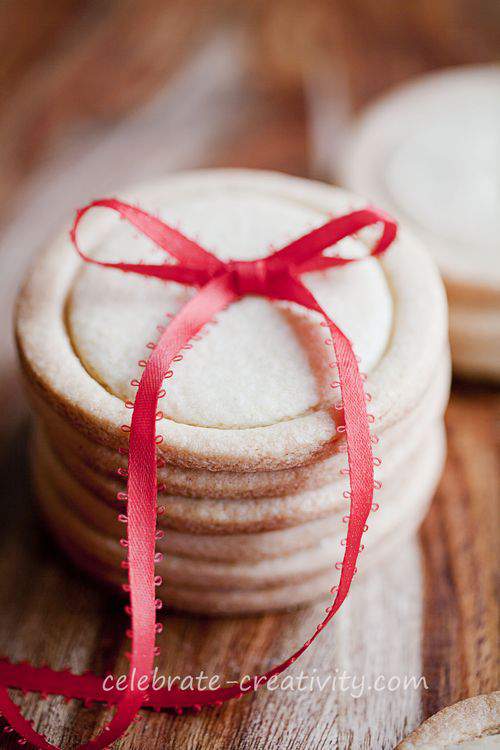 Gift recipients will love discovering that your gift of buttons are actually edible buttons.
I think these sugar cookies definitely give new meaning to the expression, "cute as a button".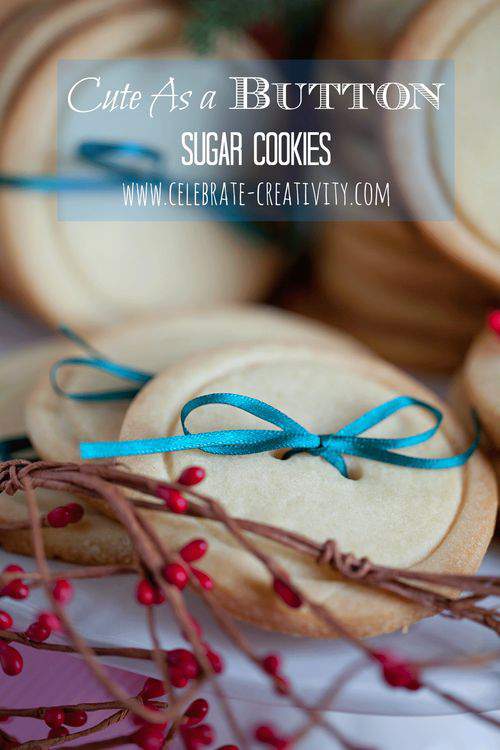 Day 21 down, 4 more days to go.
We're getting close to the end of my holiday series but I still have more to share.
Stay tuned for more inspiration ahead and if you missed any days in this series, here's a look at:
Day 1|Day 2|Day 3|Day 4|Day 5|Day 6|Day 7|Day 8 |Day 9|Day 10 |Day 11|Day 12|Day 13|Day 14|Day 15|Day 16|Day 17|Day 18 |Day 19|Day 20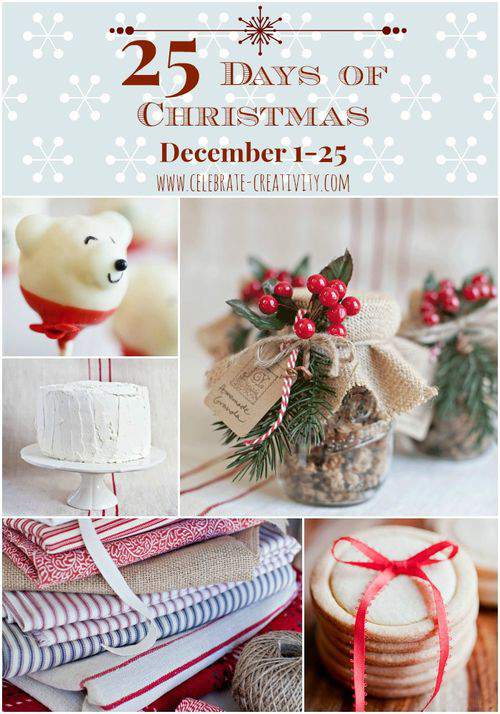 Hope you stop by again tomorrow (12/22) for Day 22 of my 25 Days of Christmas series.
See you then. ♥