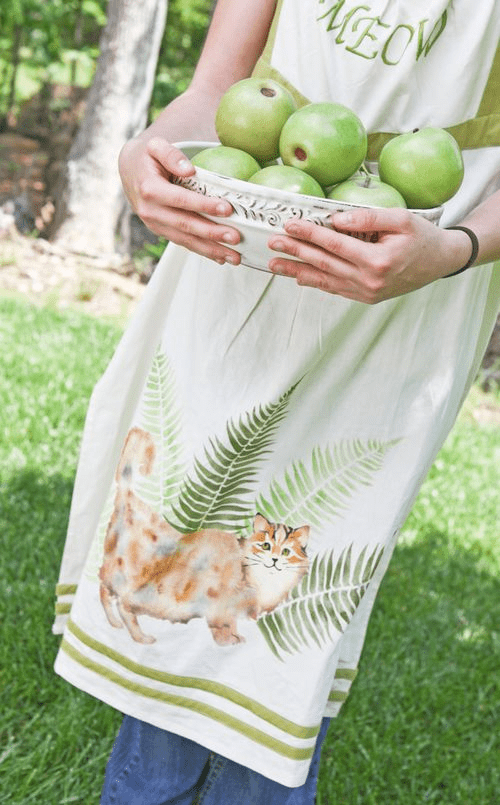 Happy New Year!  Welcome to 2012 and with the new year comes my annual recap of all the creative blog posts from the year that was.
If you missed any of my posts last year, simply scroll through the links below to review the projects I featured throughout 2011.  Enjoy the browse.

Year in Review 2010  Check out a quick recap of all my posts from 2010.  Lots of easy, inspiring projects to create for fun or gifting.
Bloggie Awards  My first ever entry into the prestigious Bloggie Award competition.  Thanks for all the support and votes for my blog.  Feel free to nominate this blog again this year and don't forget to nominate your own blog too.
In the Kitchen with Nana  Candy making has never been so fun with a little help from my mom, Nana Banana.  These Martha Washington candies are a sweet treat, well suited for any time of year.  You'll also fall in love with my mom who can belt out a pretty nice tune as you can hear in this post.
(Log) Cabin Fever   If you've always wanted to make a quilt but never thought you could, the Log Cabin quilt pattern is among the simplest for any beginner.  Even veteran quilters return to this tried and true quilt pattern that produces gorgeous, versatile results every time.
Magnificent Monograms  Handmade napkins get a special, personalized touch with a little fancy embroidery.  Check out the embroidery process along with easy tips on constructing your own handmade napkins.  You'll love the monogrammed gift bag I made to go along with this project.
Spring Springerles  These cookies have a distinct taste and an even more distinct appearance.  Old fashioned Springerles are a long-time tradition that uses special molds that can not only be used for cookies but also used for crafting projects too.
Beaded (Root) Beer Bucket   Add a touch of whimsy to your outdoor table-scape with this beaded beverage bucket.  See the step-by-step process that turns an ordinary galvanized bucket into a pretty, beaded showpiece to hold your favorite drinks.
Spring Cleaning   My attic workspace has been a mess for most of the year.  Posting this cleanup-work-in-progress was worth sharing because it not only reminded me of just how cluttered things have gotten but also inspired me to get busy getting organized.   I'll bet you can relate.
Kitten Krazy  Adorable finds can come in the most unexpected places. A family of kittens found a safe haven in our backyard tree hollow. If you love four-legged, furry friends, you'll love this post and these sweet kitties.
May Flowers from April Showers  You can have beautiful floral displays all year long with this easy technique that preserves artificial flowers in "fake" water.  Check out how this easy-to-use, acrylic substance helps to make the unreal, look very real indeed.
The Cat's Meow  Stencilling is not just for walls. I added the mama cat and ferns to a plain apron for a delightful, decorative finishing touch.  This tutorial also walks you through a masking technique that will help add dimension to any stencilling project.
At Home with Books  Nothing makes a home more complete quite like loads of books.  I have a ton of them but didn't always have the proper display for them.  Check out how one room went from blah to beautiful with the installation of built-in bookcases.

Stars and Stripes and Polka Dots   Dress up your bake sale or fundraising goodies with cupcake toppers.  I made star-shaped toppers in honor of the 4th of July but these easy DIY decorations can be customized to suit any holiday or theme.
A Drop in the Bucket  No need to just plop those handmade napkins on the table.  Create a matching container to display them in.  Check out this napkin tutorial along with instructions on how to make the coordinating, decorative bucket holder.
Pitch Perfect Pillows  Don't spend a bundle on re-upholstery just yet.  Try changing the pillowcases instead.  Learn how to make your own custom pillowcases with a fringed edge.  An embroidered pillowcase element adds a beautiful and unexpectd touch to the project.
Clean, Crisp and Clutter Free  Check out my transformation of room belonging to a pre-teen.  Using old window treatments as a guide, I created new swags for my daughter's room that give the space a crisp, new look fit for any young girl.
Photo Food Fun  Have you ever marveled at the delicious-looking food in mags or cookbooks?  It's all in the food styling.  I'll walk you through my efforts to learn more about food styling with tips and techniques that can be applied to just about any subject.
Fright Night, Tasty Night  Halloween treats have never looked so scary or yummy.  Using favorite scary movie characters as my theme, I created some fun eats that your little ghouls and goblins will really enjoy.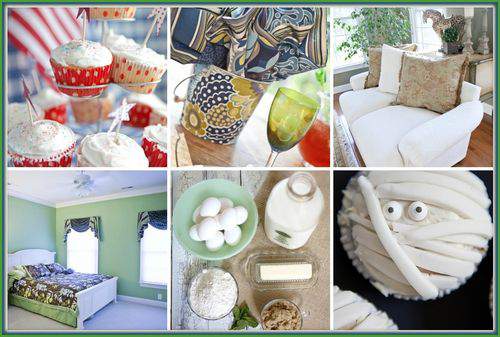 Luminaries Light the Way  Light up your next outdoor event or patio party with these easy-to-make luminaries.  Customize them with your own rubber stamps and light the way any time of year.
Mirror, Mirror  Mirror, mirror on the wall, easy paint jobs are the most fun of all.  Check out how I transformed an awkwardly-colored, thrift store mirror into one I was happy to hang in my favorite room in the house.
Candle Wicks and Cinnamon Sticks  Create a holiday centerpiece with a few simple supplies.  With a simple tweak, altered candles will look just as good as they smell.
Homemade Holiday Treats  Homemade cookies have never been so cleverly self-described.  This cookie press gives these holiday treats an imprint and their unique appearance.  Great for gifting.
That's a Wrap  Gift wrapping can make as big a statement as the gift itself.  A few easy embellishment ideas that will not only make your gifts look fab but they will have the gift recipient swooning before they ever open the box.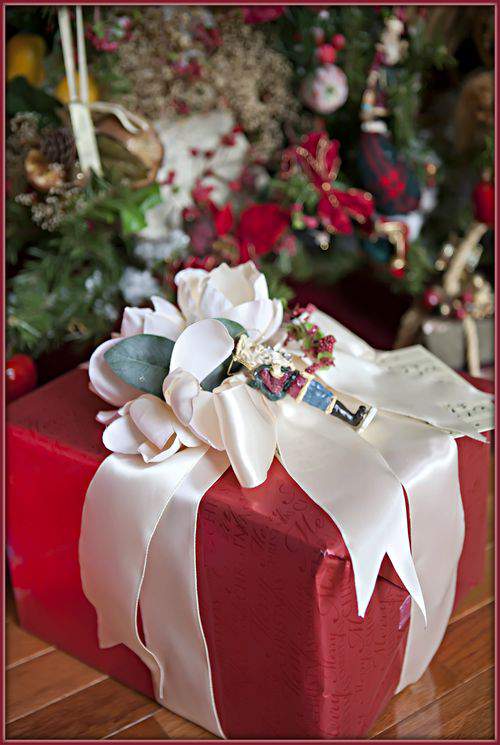 So, that's a rundown of all my fun posts from last year.  Hope you're inspired to try a few projects yourself.
I look forward to featuring more easy tutorials, DIY projects and craft and decorating ideas in the new year.
Also, as I continue to search for new ways to inspire creativity, keep your eye out for new, regular features on this blog.
Thanks again for all your support of my creative efforts.  I really appreciate it.
Have a safe and happy New Year! ♥