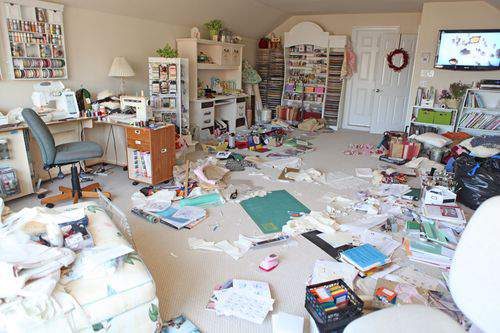 If you take a look at the photo below, I think you'll understand why I have no tutorial to share today.
Honestly, I'm not quite sure how this happened but I suspect this is what happens when you don't clean-as-you-go.

Another view anyone?
Yikes!  I can spot the linen fabric remnants from my recent napkin monogramming project along with a ton of other project leftovers and creative refuse.
OK, this ends now.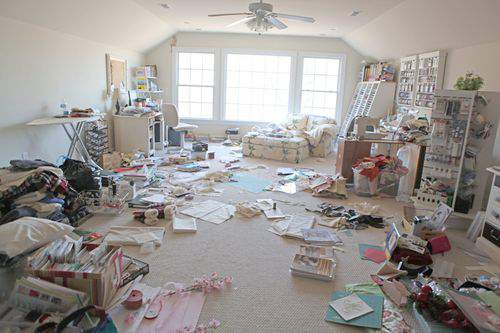 In light of the current ridiculous condition of my work studio (it's in there somewhere, I know it is), I'm taking a short blog break to put some much-needed attention on spring cleaning.
Wish me luck, I'm going to need it.
I'll be back with a brand new, creative post on April 15th. ♥