I'm always on the lookout for interesting items that may improve the look of my photographs for this blog.  Whenever I browse a thrift store, antique market or even a regular retail shop, I keep an eye out for potential photo props.
 Throughout this post, I'll share a few fun props I've discovered that I've been able to use (or plan to use) for my various photo shoots, starting with this vintage Coca-Cola bottling crate.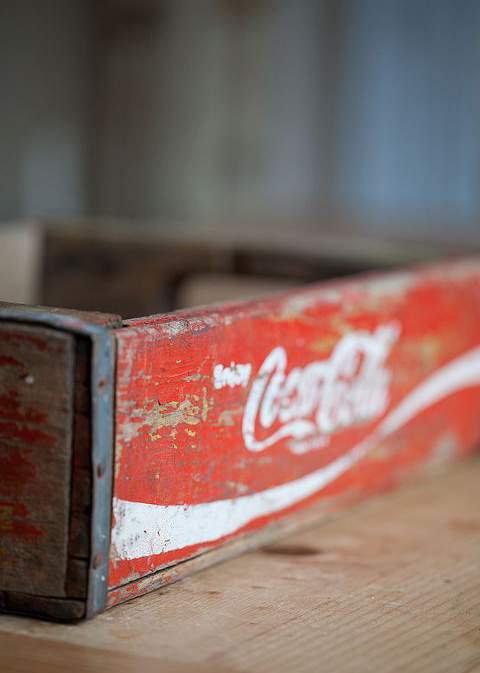 While I love the entire crate, I only used a small portion of it the first time I used it as a prop in a photo.
I think the limited use of the Coca-Cola crate in this photo demonstrates that props don't necessarily have to take center stage. 
Any prop can also be used in very small measure to add subtle interest to a shot as in this photo.
NOTE: This photo is from my earlier tutorial on how to make chalkboard garden pot labels which you can revisit as we head into herb planting season.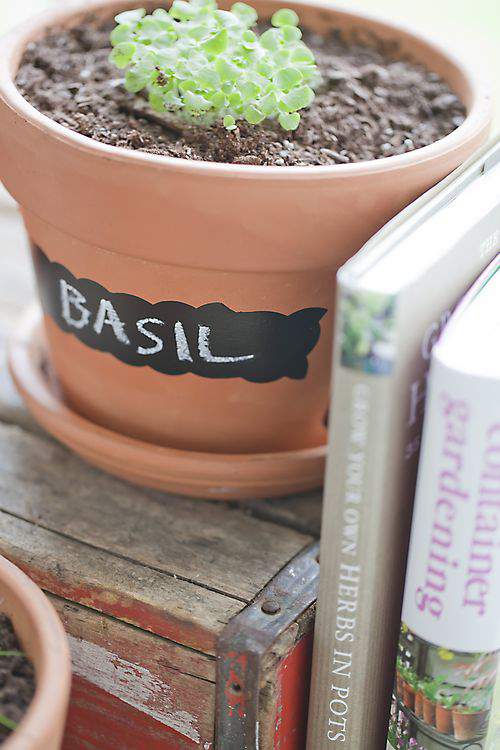 I love it when I come across primitive items like these old fashioned rolling pins and wooden spoon.  I scored the trio for under $20.
With my FRIDAY FOODIE  column in mind, I can imagine plenty of opportunities where I'll be able to incorporate these items into my photos.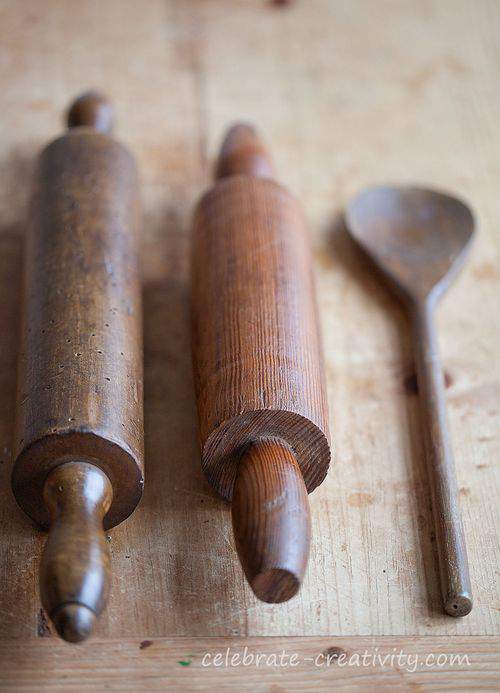 Here's another example of using just a small portion of a prop.
You can see how little of the wooden rolling pin is shown here but I think the presence of the rolling pin adds a nice element to the styling.
NOTE: This photo is part of an upcoming blog post about my love of string.  Yes, string.  Stay tuned for that post soon.
You can't go wrong with nesting baskets and I've already used these baskets in any number of blog photos. 
I found these at Pottery Barn and they were intially displayed as a hanging basket trio and connected by several chains.    
Removing the connecting chains gave me three different sizes to choose from.   They're also much more versatile as individual baskets.
The basket wire adds texture and visual interest and I also like how the direction of the wire contrasts with the lines in the chartreuse/gray striped shirt here.
If this photo looks familiar, it's from my velvet acorn tutorial from an earlier post.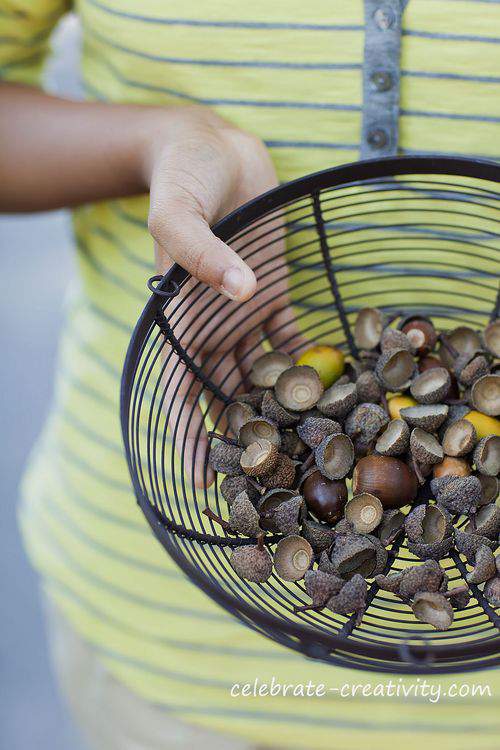 Speaking of wire, here's another great wire find.
I picked up this hen-shaped egg basket from a local thrift store for $4.00.  Cute, huh?
This would be a great prop for a breakfast food segment.   
Here's another interesting set of potential props.
I found these while browsing a small consignment shop. 
I'm still not sure how I'll use these but I just liked the pieces so much I picked them up for a good price.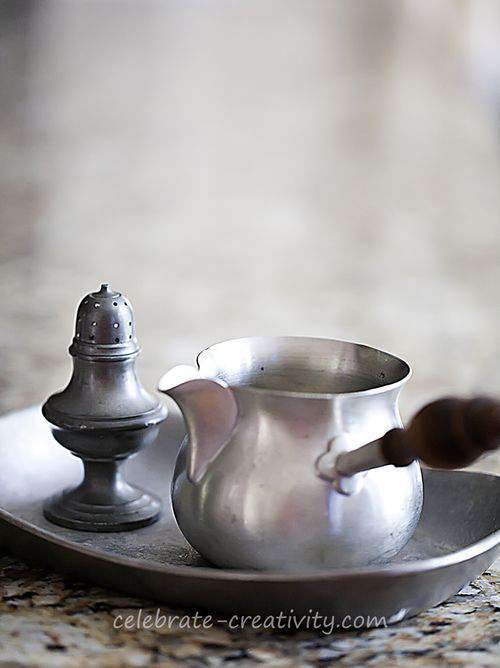 I think you don't have to know exactly how you'll use a prop before you add it to your stash.
If you like the piece and you can imagine using it in a shot then add it to your stash.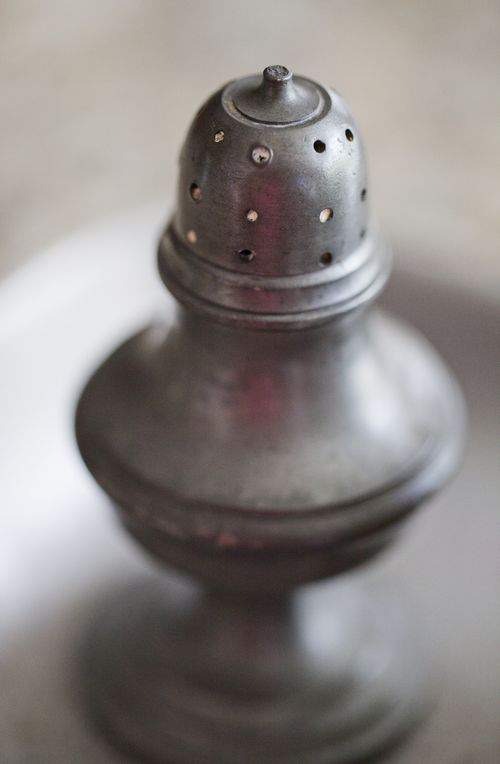 Old fashioned copper pots and pans are particularly gorgeous and you can generally find some great pieces for a decent price.
These are also consignment store finds and I think both the pot and the pan have tons of prop potential.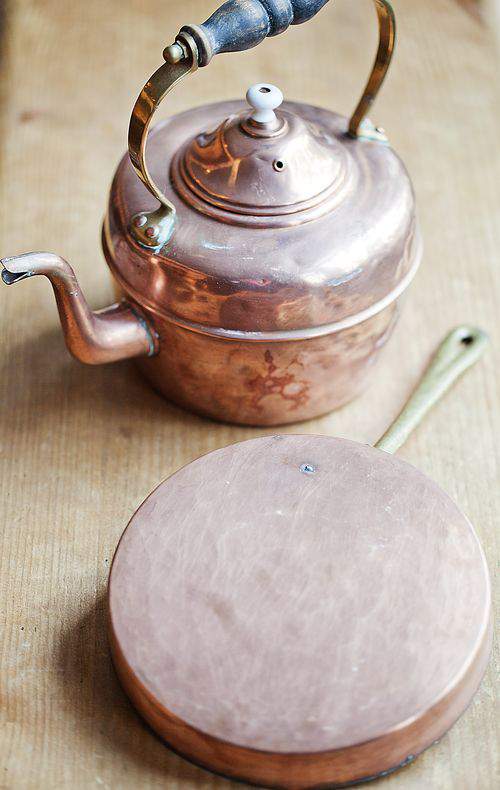 This is one of my favorite copper pieces that I picked up at the same consignment shop.
Check out the decorative brass handle anchor.  I think it's so pretty and helps make the piece.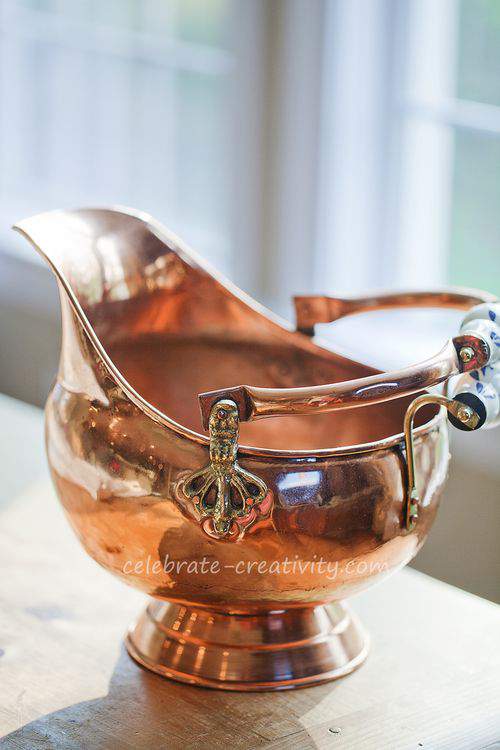 I was initally drawn to the piece because of the elegant china handle.
While I bought it as a photo prop, I've always considered this much more than just a prop.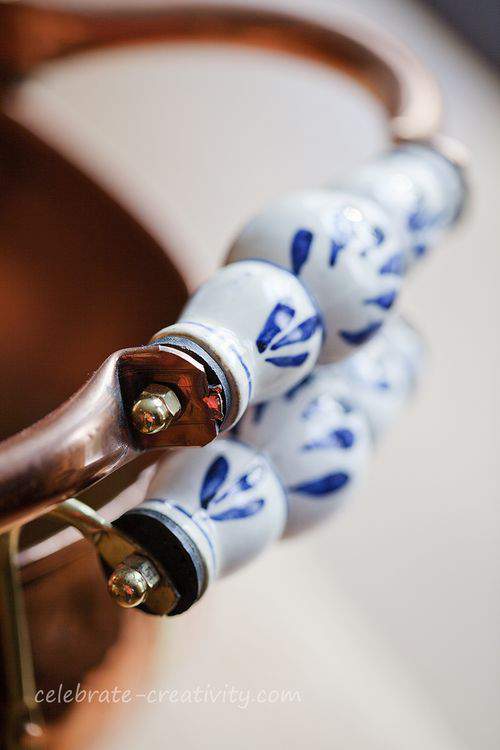 You may remember seeing the copper bucket in the photo which featured my ruler-inspired table runner project.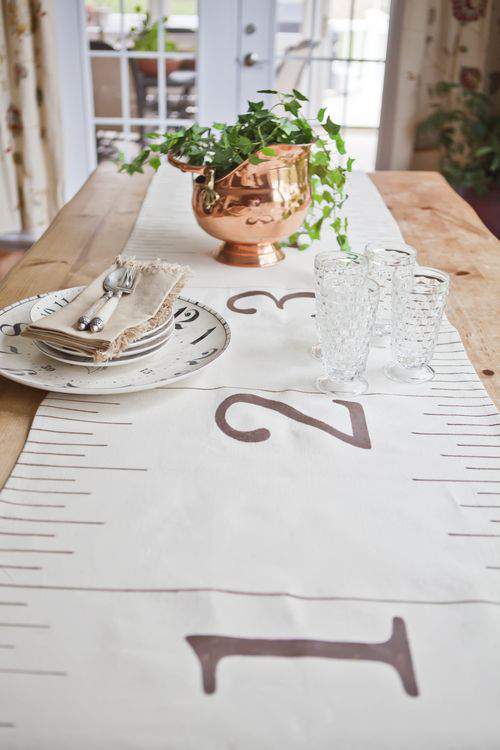 I may soon run out of storage space if I keep adding props to my stash but I'm willing to take that chance.
Currently, I store the copper bucket out in the open on a kitchen counter. 
That not only solves the storage issue but it's also nice when I can actually incorporate a prop into my home decor.

Wouldn't these tinted mason jars look great filled with fresh wildflowers?
That's how I envision using these for an upcoming summer-time post.
By the way, I've written two other posts on props for photography which include how to make photo prop boards (Part 1) and my post on how to incorporate dishes and pretty linens into your food styling (Part 2). 
Take some time to revisit these previous posts for easy-to-follow tips on improving photos using props and styling.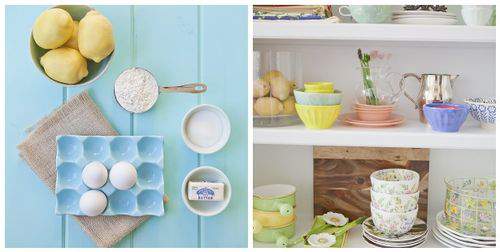 Finally, I spotted this old fashioned scale hidden behind some old books at a local antique store. 
It was a little grubby when I bought it but it was easy enough to clean up and it's also still in good working condition.
Here's how I used the scale for an upcoming post about string and burlap fabric.
The scale adds a nice pop of color in an otherwise neutral-colored shot.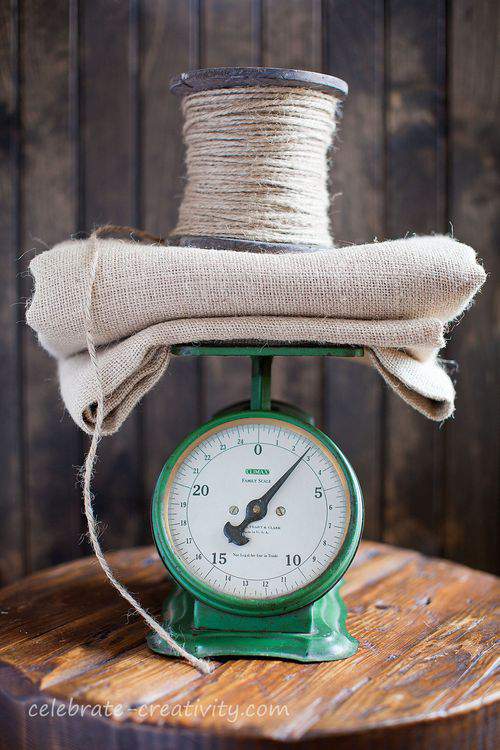 So, that's a quick look at a handful of my favorite photo props.  Stay tuned, you'll soon see many of the items I've shared here in my upcoming blog posts.
So, are you now ready to go prop shopping? ♥
COMING UP ON FRIDAY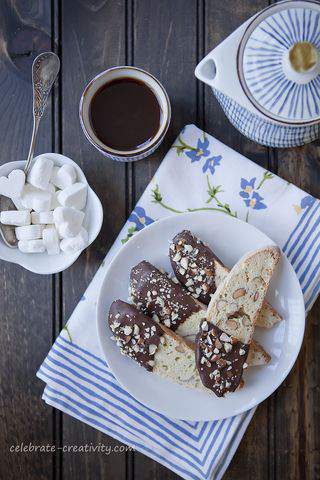 Sometimes you need a sweet fix you can whip up in no time at all.
Coming up later this week, I'll show you how to make a great tasting biscotti.
Perhaps you've purchased biscotti at your favorite coffee shop but it's actually quite easy to make at home too.
I'm making beautiful bicotti this week and I hope you have time to pop by again on Friday (4/5) for a taste of my latest edition of THE FRIDAY FOODIE.
See you then.