H ow many of you have rooms in your home that scream for a makeover?  I have a few including this home office space which has been screaming for a while now.
Actually, since this home office is my husband, Boris' space, I've never really put my attention on it because I left it to him to do whatever he wanted with the room.
Recently, I decided to take matters into my own hands to spruce things up a bit.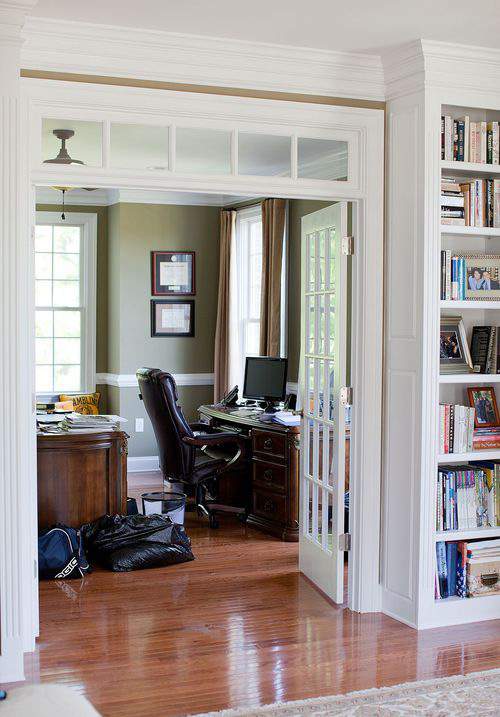 Up until now, my only contribution to this space had been these khaki-colored  window panels from Pottery Barn.
Now, Boris wanted to get rid of these panels and start all over with new window treatments but my plan (which is more cost effective) is to keep the panels but add more interest by adding coordinating, fabric-covered cornice boards.
The exact same window panels are hanging in my music room next door to the office space (these two rooms are separated by French doors).
My main goal is to create a pleasant flow between the two rooms while maintaining color continuity between the two spaces.
(NOTE: Check out my previous post entitled, At Home with Books to see how I transformed this music room from blah to beautiful).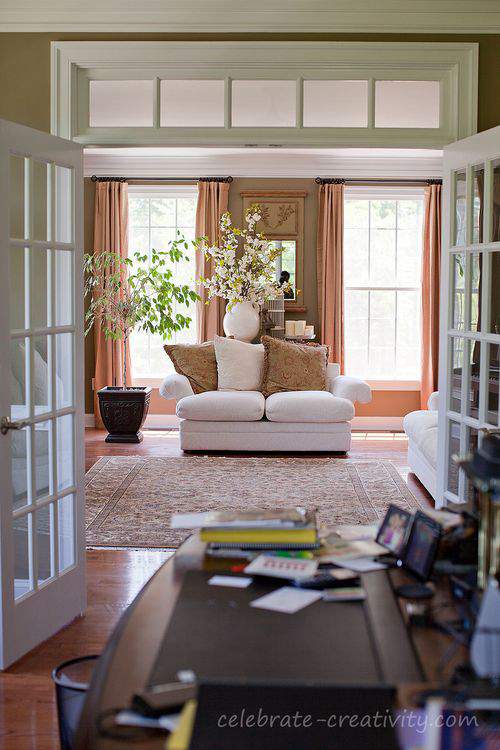 Meanwhile, another area of concern in this home office is this under-utilized window seat.
As you can see, it isn't used much for sitting.
Well, that's going to change.
Since I was determined to keep the existing window panels, I set out in search of fabrics that would work with them.  I finally settled on the fabrics below.
The cornice board fabric selection not only has the same khaki color as the existing panels, it also has a similar, heavy linen texture.
While the cornice boards are being professionally made, I do plan to make the large window seat cushion and assorted pillows myself.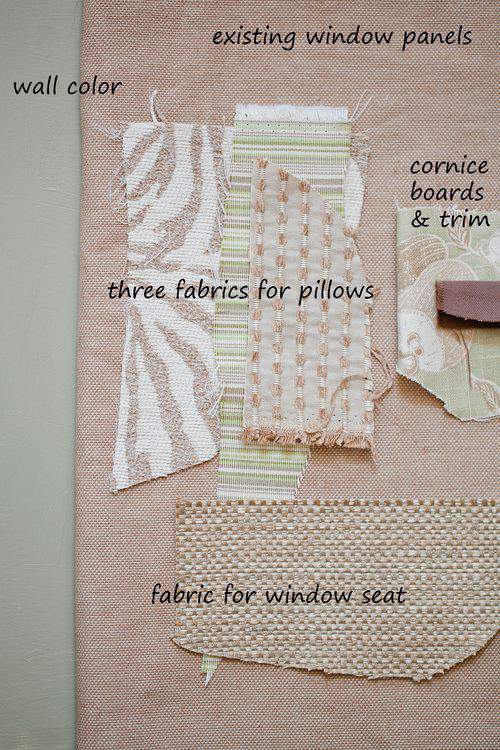 I'm pretty sure the fabric selections will help tie the two spaces together and I can't wait to see the impact of these small changes.
By the way, you can see how I made these oversize, paisley pillows in another previous post entitled, Pitch Perfect Pillows.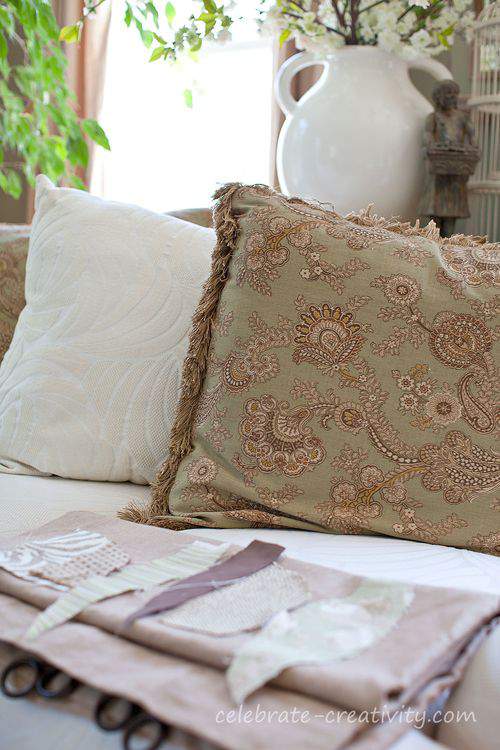 Throw pillows are super easy to make and you can see more of my handcrafted pillows in previously posted room makeover projects here and here and here.
Got the fabric and ready to get started.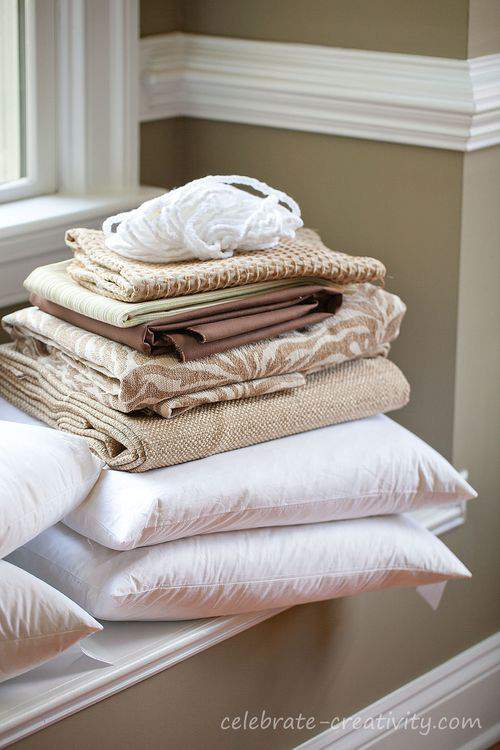 My pillows for the office space are coming together nicely.
After photographing them on the edge of the music room sofa, I had a lightbulb moment. 

Turns out these pillows slated for the home office also look pretty good in the music room too.
Since the paisley pillows are fairly consertative, I think the addition of zebra print pillows add a little modern pizazz to the entire sofa set.
Of course that means, I'll now be making pillows for two rooms instead of one.
No problem, the coordinated effect will be worth it when standing in either room looking into the other.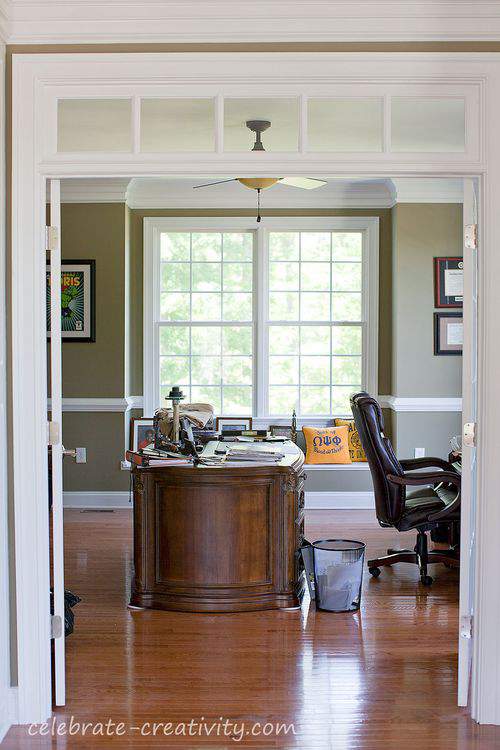 I'm loving how these extra pillows punch up this presentation.
What do you think?
Still no word on when the professional cornice boards will be ready and I'm still working on the window seat cushion and additional pillows.
When everything is all done, I'll be sure to share the finished spaces on this blog.
So, are you working on any room makeover projects? ♥
 COMING UP ON MONDAY
First,  let me say I love this photo thanks to Jordy, my patient and cooperative, little volunteer hand model.
Second, you're going to love seeing how easy it is to make these chalkboard drink tags. Mark the tags with the names of your guests, or the name of the beverages contained within.
Either way, they're super adorable and your guests will love them.
Hope you pop by this blog again on Monday (8/5), to see just how simple these chalboard tags are to make.
See you then.