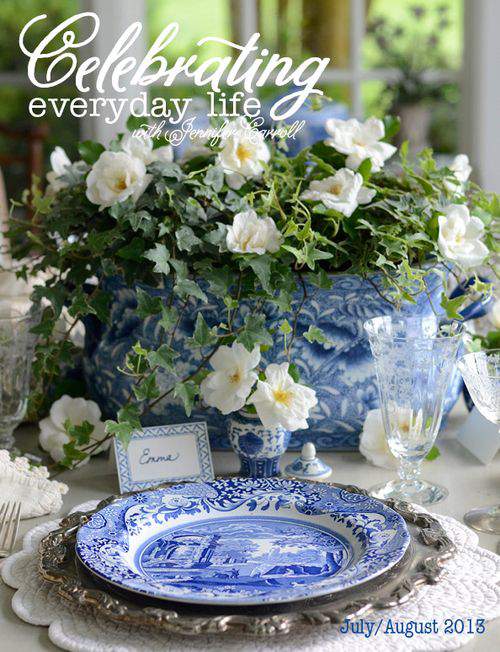 I
love to curl up with a good magazine and I'm always adding new publications to my list of favs. 
In the latest edition of my regular blog column, GOOD READS, I'm sharing a little preview of a real gem of a mag.
It's called Celebrating Everyday Life with Jennifer Carroll and throughout this post, I think you'll see why this digital magazine is so high on my list.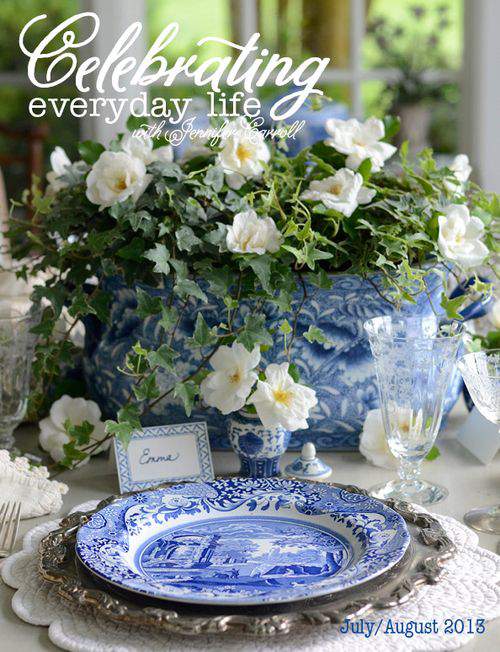 The July/August 2013 issue features more than 130 pages of DIY projects, yummy recipes, home decor ideas, party planning tips and much more. 
Colorful and exquisitely-photographed inspiration jumps off every page.  You'll love it.
I can't wait to try this Lemon and Mint Funnel Cake which is one of several delicious looking summer recipes featured in this issue.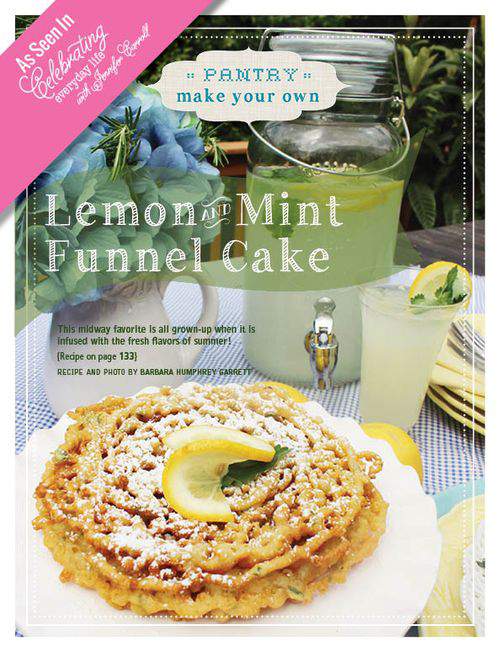 Here are a few more sneak peeks from the pages of Celebrating Everyday Life magazine. 
Believe it or not, these pretty blue china plates hanging above the fireplace mantle aren't china at all. 
They're actually individual paintings… on canvas. 
Yes, they fooled me too.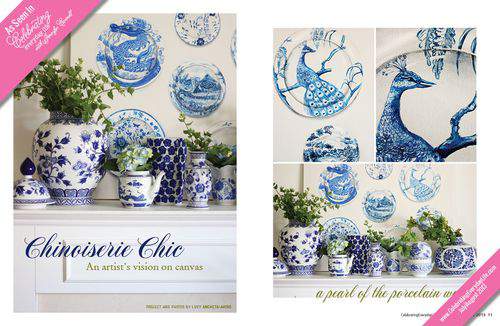 You don't have to be a Jane Austen fan (but I am) to drool over the elegant and romantic table-setting featured in the Pride and Prejudice layout.
There are so many pretty details on this table, I want to try them all. 
The elements are doable and I think you'll defintely be inspired to create your own 18-century-inspired luncheon.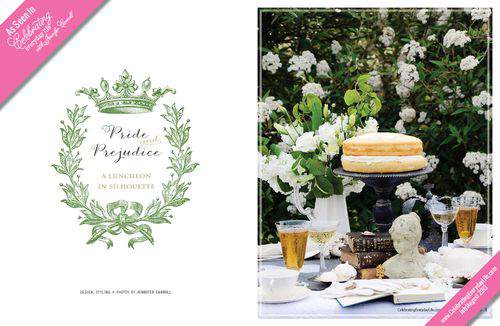 I'm honored to be included with so many other talented and creative ladies as a regular contributor to Celebrating Everyday Life with Jennifer Carroll.
My CEL feature this month includes step-by-step instructions on making these whimsical herb garden markers, created from vintage or flea market spoons. 
It's an easy and fun project.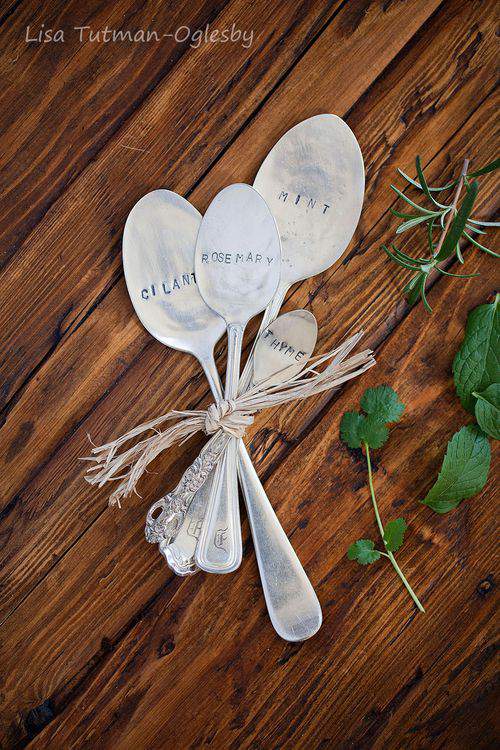 You can grab your copy of Celebrating Everyday Life here.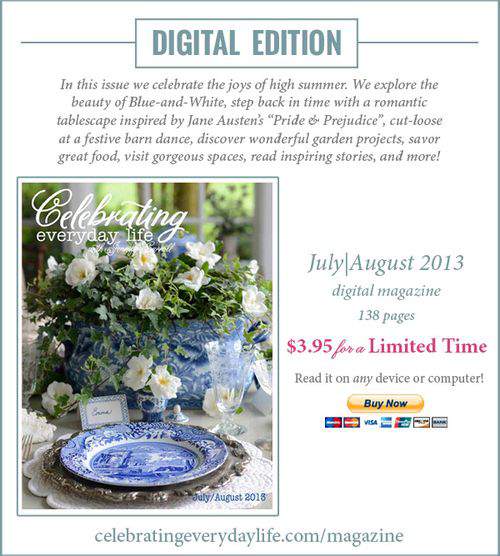 WANT TO SEE YOUR RECIPE IN THE MAGAZINE?
Also, here's your chance to possibly see your recipe in the pages of Celebrating Everyday Life magazine.
Jennifer is hard at work putting together the September/October 2013 issue and she's looking for a tasty, new recipe to include… and it could be a recipe from YOU.
If you have a favorite, original  recipe, here's your chance to have your dish considered for publication in the upcoming 2013 BEST FALL RECIPES magazine feature.
The winning recipe will be whipped up by Jennifer, photographed by her staff and included in the next issue along with a credit and photo of you.  Sounds great, huh?
Go for it.  Click here for the contest/submission details.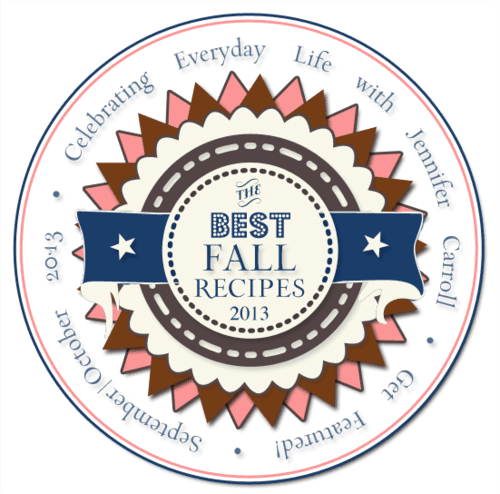 Meanwhile, Jennifer also writes a lovely blog (with the same name) so she's got lots of balls in the air.  With that in mind, I thought you'd enjoy getting a bit more insight from Jennifer herself.
LISA (Q):  I remember you saying that your magazine was a long-held dream.  What led you to that and how does it feel to finally have it come together the way it has?
JENNIFER (A):  "My mom was a fashion model and I grew up modeling as well so magazines were always a big deal to me. But as I grew older, I became more interested in Home & Garden types of magazines rather than fashion. Through my events business, I began working with lots of magazines who were featuring my designs for clients, eventually this led me to being asked to design a series of photo shoots for magazines like Victoria and Southern Living. I completely fell in love with the process of creating these shoots and wanted to do more, more, more! Unfortunately I don't live near these big magazines to work with them full-time, so I got creative and sharpened up my skills and networked with fellow like minded gals (like you Lisa!) and have launched a magazine of my own! It is a dream-come-true to have my own magazine although I have to admit it is also much more work than I could have ever imagined at the on-set. Fortunately God keeps guiding me on this journey and introducing me to the right people at the right time. Thank goodness!"
LISA (Q):  What do you think has been the toughest and the most rewarding part of putting together a digital publication? 
JENNIFER (A):  "The practical side of putting together the digital publication has actually been pretty straight-forward for me. I think that was because I already had years of experience with the fundamentals like the software programs required and designing although I did have to really buckle-down and take some workshops on photography. Marketing and advertising have been much more challenging to me – these aren't areas that come as naturally to me. Finding the right people to assist with those needs has been difficult. I am also working very hard to get the magazine into stores like Barnes & Noble and JoAnn's – these stores have shown interest in the magazine which is exciting.   Now I'm working on getting the capital to make it happen! Beginning with digital editions has been very helpful in reaching readers "instantly" and building an audience. I have been so touched by the emails that I have received from readers and hearing how much they love the magazine, what a dream come true!"
LISA (Q):  What would people be surprised to know about managing a publication like this?
JENNIFER (A): "Well, I know that I was surprised by how difficult it was to get the word out there and learning just what is involved in properly marketing something like this (see, I told you I'm not a marketing expert…) It's a full-time job just marketing a magazine, trying to do that on my own while running every other part as well, proved to be too much. For some folks that would be obvious, but that was a rookie mistake on my part!"
LISA (Q):  With family, work, blog and now a new magazine either you only sleep 3-hours a night or you're uber-super organized. Can you share a few juggling secrets?
 JENNIFER (A):  "Ha, ha! I do sleep but you are right, there isn't a lot of time for "extras". I really love what I do which causes me to be very single-minded which I've found to be important. This makes it easier for me to give up some things because I know this is a chapter in my life where I have to work extremely hard but this won't last forever. Having friends and family around me who believe in what I'm doing is important because there are times when I feel overwhelmed.  Having their encouragement has been huge!"
LISA (Q):  Finally, what would you like readers to take away from the pages of Celebrating Everyday Life? 
JENNIFER (A): "My hope is that readers see beautiful ideas on the pages that inspire them to make their everyday lives more lovely. I want the ideas to be achievable even for busy mom's. That's why I love including 'the manual' section where we give step by step instructions for the projects featured in addition to resources for the supplies. So often you see things in magazines that look amazing but you feel like you need a team of experts to come in and make it happen, I wanted to create a publication that inspires but leaves readers feeling that they too can achieve a more beautiful life, it's within their grasp – today!"
---
Special thanks to Jennifer for sharing some of her publishing insight and personal story.
I wish her all the best with the magazine and I hope you check out Celebrating Everyday Life.
See you back here next week. ♥