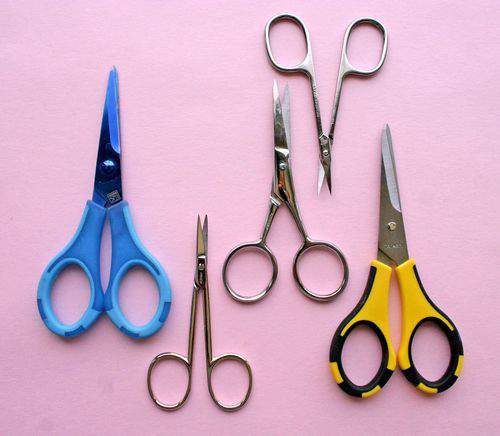 I think most crafters would probably agree that there are some tools you just can't live without. 
These are the go-to utensils that you return to, time and time again to help complete those projects, gifts, scrapbook pages and much more.

Very often, the type of tool used can make all the difference in how well or efficiently a project turns out.
With that in mind, I thought I'd share some of my favorite tools and why they are the must-have items in my personal tool box.
While a complete list of useful tools is far too long to compile in a single blog post, I did narrow my favorites down to my top 20 reliable items. 
Take a look at the numbered tools in the photo above and you'll find a corresponding description of each one throughout this post.
(1)Exacto knives.  These small blades come in various sizes to fit just about any papercrafting project when a pair of scissors just won't do the trick. 
Exacto knives are perfect for trimming paper and carving photos that have those difficult-to-get-to corners and angles.
(2) Glitter spoon.  For projects that require glitter, it's good to be able to control how much is used.  Glitter spoons have small scoops on each end so you can grab little glitter as you need and sprinkle it exactly where you want to without going glitter-overboard.
By the way, I'll show you how to make the beautiful, glitter-fly in the photo below coming up later in an upcoming post.
(3) Staple gun.  This is another one of those versatile tools that every crafter should have in their stash. 
It's handy for various school projects as well as for those wayward staples that sometimes dislodge from a favorite piece of furniture.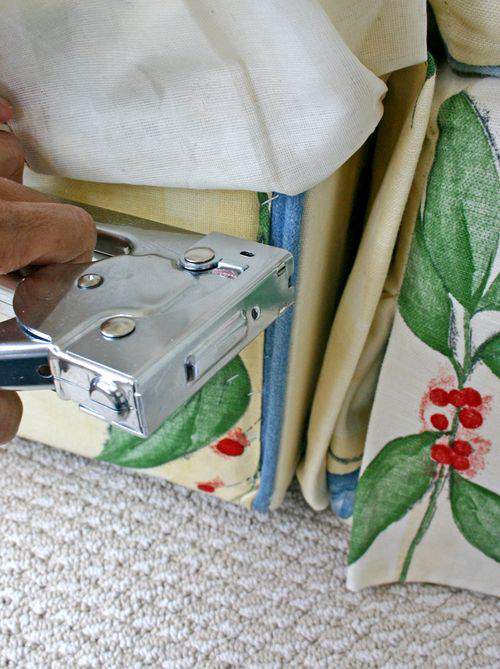 (4) Bone burnisher.  A burnisher is a rubbing tool.  I don't know if this flat utensil is actually made of bone, but it is certainly bone-colored.  Use it to apply rub-ons or when creasing cardstock instead of using your fingers which can sometimes leave behind natural-oil smudges on the paper.
I make recital programs several times a year for Cameron and Jordy's music classes and the burnisher gives my heavy cardstock a clean, perfectly crisp fold every time.
(5) Quickutz sticky stick.  If you use die-cuts, you know sometimes the smaller images and letters can often be to difficult to handle with fingertips. 
This pencil-size, plastic tool has a gum-like, sticky end so that even the smallest letters are easy to pick up and position exactly where you want them on your scrapbook page or project.
(6) Color wheel.  If you need to compare and contrast colors in the same family, this is a good tool to have. 
It's great for coordinating scrapbooking paper colors as well as fabric combinations for quilting projects.
7) Foam brushes.  These inexpensive brushes are wonderfully versatile and cheap enough to toss if you don't feel like cleaning them.  Use a foam brush paint just about any project that pops up.
I used a foam brush to pain the leaves for my Fall napkin project but you can also use these handy brushes to apply just about any solution including stains, varnishes and decoupage glue. 
(8) Detail scissors. Sometimes a regular size pair of scissors is just too large and cumbersome.  When you have a need for pinpoint cutting accuracy, turn to special detail craft scissors that allow you to get  into extremely tight cutting corners. 
In addition to detail-craft scissors, I also keep a variety of manicure scissors on hand for super intricate paper cutwork.
(9) Glue eraser.  If you ever need to remove errant adhesive or glue, try this handy tool. 
This palm-size, pale turquoise-colored eraser also works well to remove unwanted rubons on scrapbook pages and projects.
(10) Corner rounder.  This easy-to-use tool does exactly what the name suggests.  It rounds the corners of paper.  Rounded corners tend to add a softer edge to papercraft projects as well as scrapbook photos.
Remember these banana bread recipe cards I made a while back?  The rounded corners were a nice finishing touch.
(11) Stippling brushes.  These specialty brushes are an ideal way to add a paint-effect to scrapbook pages or cardmaking projects. 
Apply a small amount of paint to the bottom, crew cut-like bristles and then dab across the project or paper to create tiny, textured-looking dots.
(12) Distressing files.  These have the same texture and effect as an emery board only these come in various sizes with comfort handle.  The files can also be used to add that vintage, well-worn look to paper projects.
I used a distressing file to sand down the narrow, heart-shaped openings in this decorative desk decor project.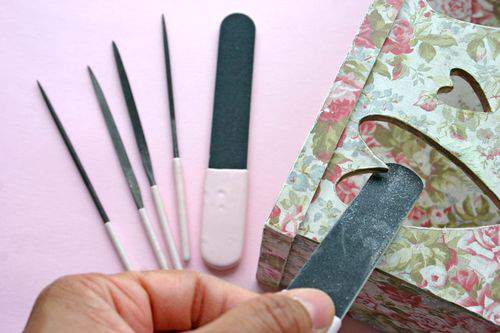 (13) Brayer.  If you need to roll a large amount of paint or ink over an area, then a brayer is the tool to use.  This is a hand-inking tool has several uses. 
A brayer can be used by applying ink or paint directly onto the rubber roller, or it can be used to apply pressure to the back of projects that have already been inked or painted to help transfer pigment from one object to another.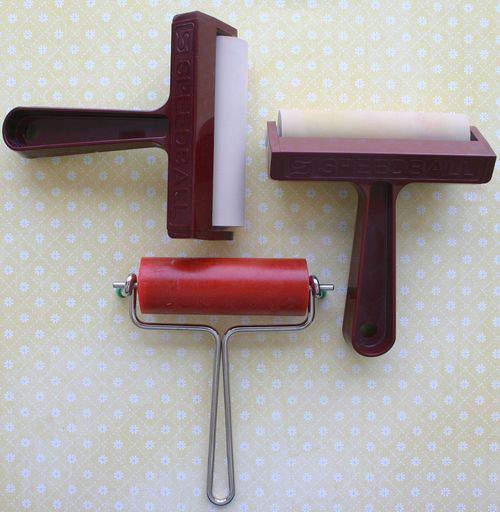 (14) Glue gun.  My gosh, what can't you do with a hot glue gun?  When you have one, you'll find a million ways to use it. 
The wax tubes fit down inside the gun shaft and when heated, dispenses hot glue that will adhere just about anything you can think of. 
Various attachment heads allow you to determine the size of the glue stream that is delivered to your project. 
(15) Hammer.  I've only used this hammer a few times to bang small picture hooks and for some metal eyelet work.  I decided to include it my list of favs because I just love the pretty pink, decorative floral hammerhead. 
Honestly, could you resist adding this hammer to your tool stash?
(16) Crop-a-dile.  This is another versatile tool that allows you to punch a hole through almost anything like butter.  It cuts through leather, thick cardboard and metal with almost no effort at all.
I used the Crop-a-dile to easily cut small holes through the metal bucket in the photo below.  I'll share more of this pretty, beaded bucket project later in an upcoming post.
(17) Powder pouch.  Before using that rubber stamp on your next cardmaking project, try tapping the contents of this little pouch over the cardstock before stamping. 
The light powder deposit easily brushes away and will help ensure a clean, crisp image application.  These powder pouches can be found where rubber stamps and ink are sold.
I used this pretty rubber stamp for my scented sachet project a while back and I still get inquiries about where to buy the stamp.  You can find this "Little Precious" stamp here. 
(18) Paper trimmer.  If you need to trim a small amount of paper or cardstock in a hurry, this is the tool for you. 
While this small trimmers are ideal for holiday wrapping paper, it can also be just as useful at that next scrapbooking crop.  
 
(19) Circle/Oval cutters.  I love using circles and ovals in my scrapbook pages.  Cut solid ovals and circles or hollow shapes using these fun plastic guides. 
I used the oval cutter to create thin, lavender shapes to wrap around the hoola-hoop photos at the bottom of the scrapbook page in the photo below.
This scrapbook layout appeared in the Aug/Sept. 2008 issue of Scrapbook, Etc. magazine published by Better Homes and Gardens.
(20) Heat gun.  If you fancy heat embossed projects, this is the required tool for the technique.  A heat gun blows out extremely hot air and is used to melt embossing powders to achieve the raised, textured images from rubber stamps.
My holiday poinsettia card is an example of a project which used heat embossing.
So that's a look at a few of my favorite, frequently used tools, some of which you may already have in your stash and some of which you may want to try for the first time.
You can never have too many tools, right?
I invite you to share your favorite cool tools so we can all add them to our ever-growing list of must-have supplies.
I think I'm going to need a bigger tool box.♥