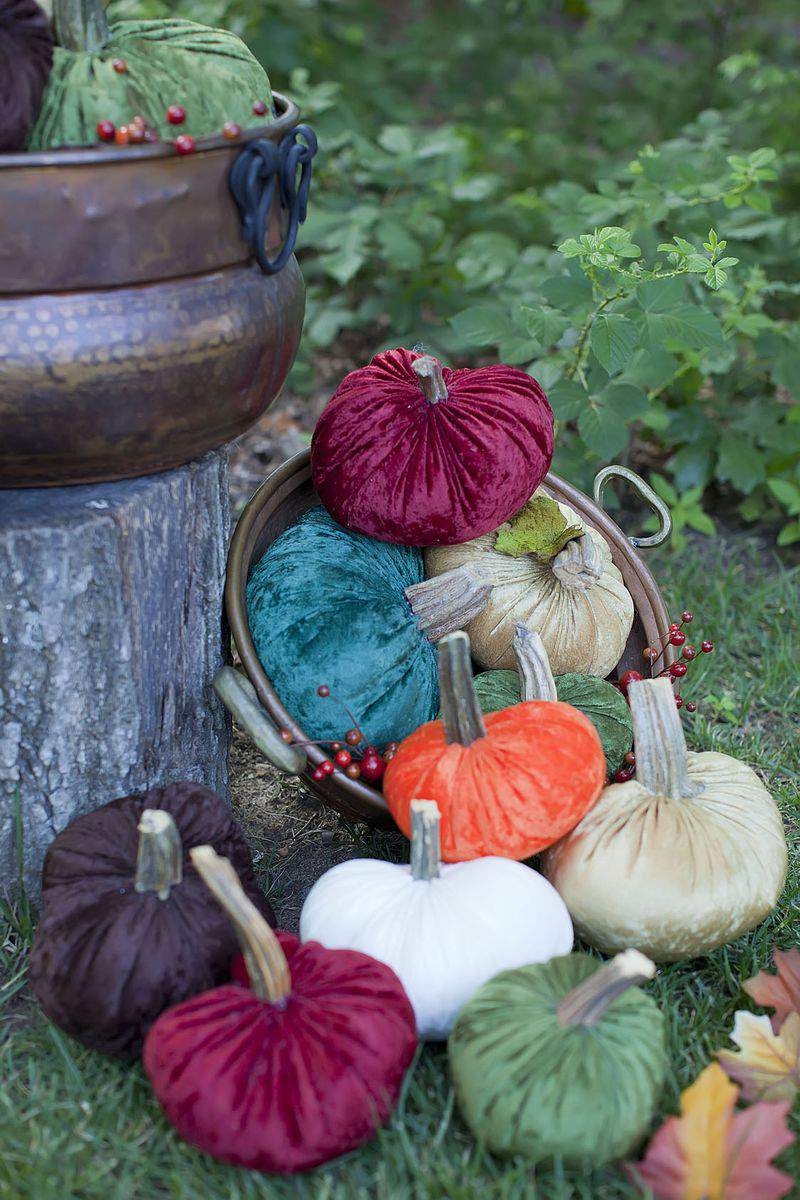 There are few things that mark the beginning of Autumn more than glorious pumpkins.
Long have these colorful, plump vegetables been used to carve, decorate and herald to all who see them that the Fall season has finally arrived.
This year, consider creating your own pumpkin harvest with a fun, velvet pumpkin twist.
These whimsical velvet pumpkins feature real stems which makes them all the more compelling and exciting to put on display.
After you read this tutorial, I think you'll be surprised to see how easy these are to make.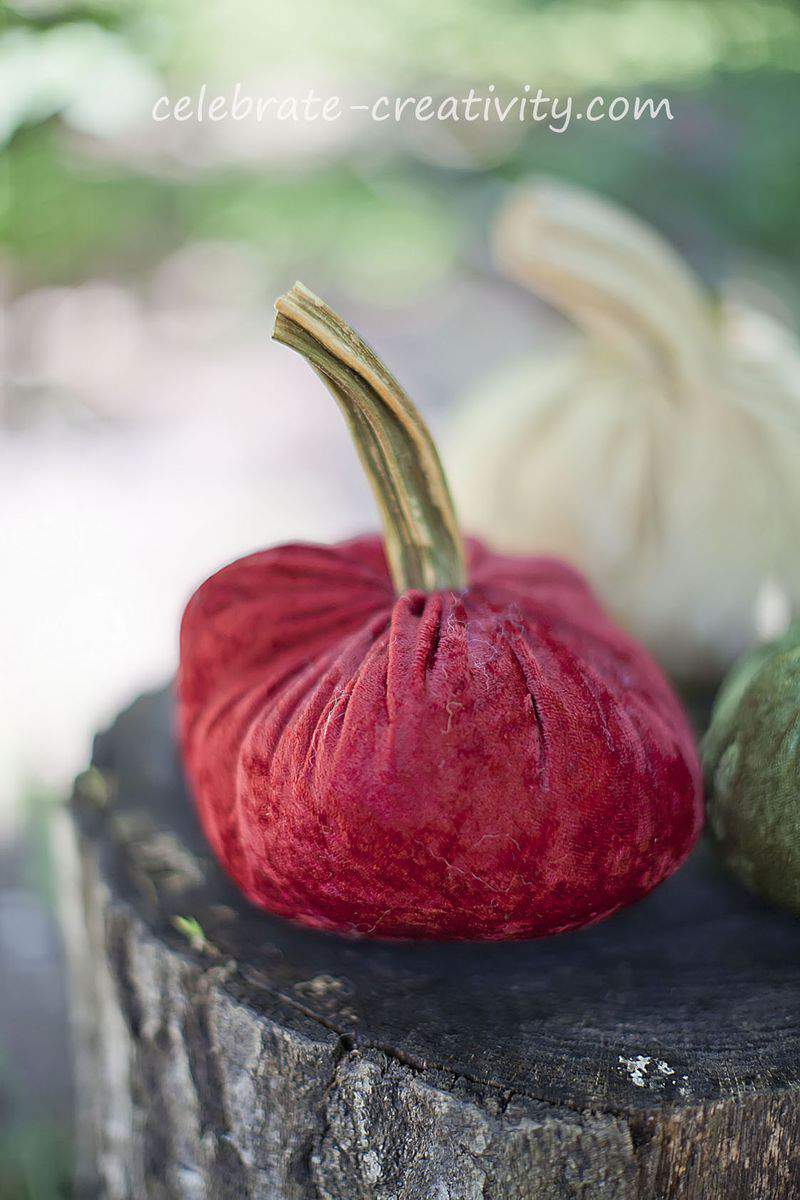 Regular readers of this blog may remember that I've made these velvet pumpkins before but this is one project that is worthy of another look.
You'll only need a handful of supplies including some velvet fabric (or similar textured fabric), dried pumpkins stems, heavy duty sewing thread, cotton stuffing and a hot glue gun.
Cur a rough circle about 16-18″ in diameter. No need to be perfect, you can just eyeball the cut. Double-thread about 2 yards of heavy duty thread and tie a knot at the end.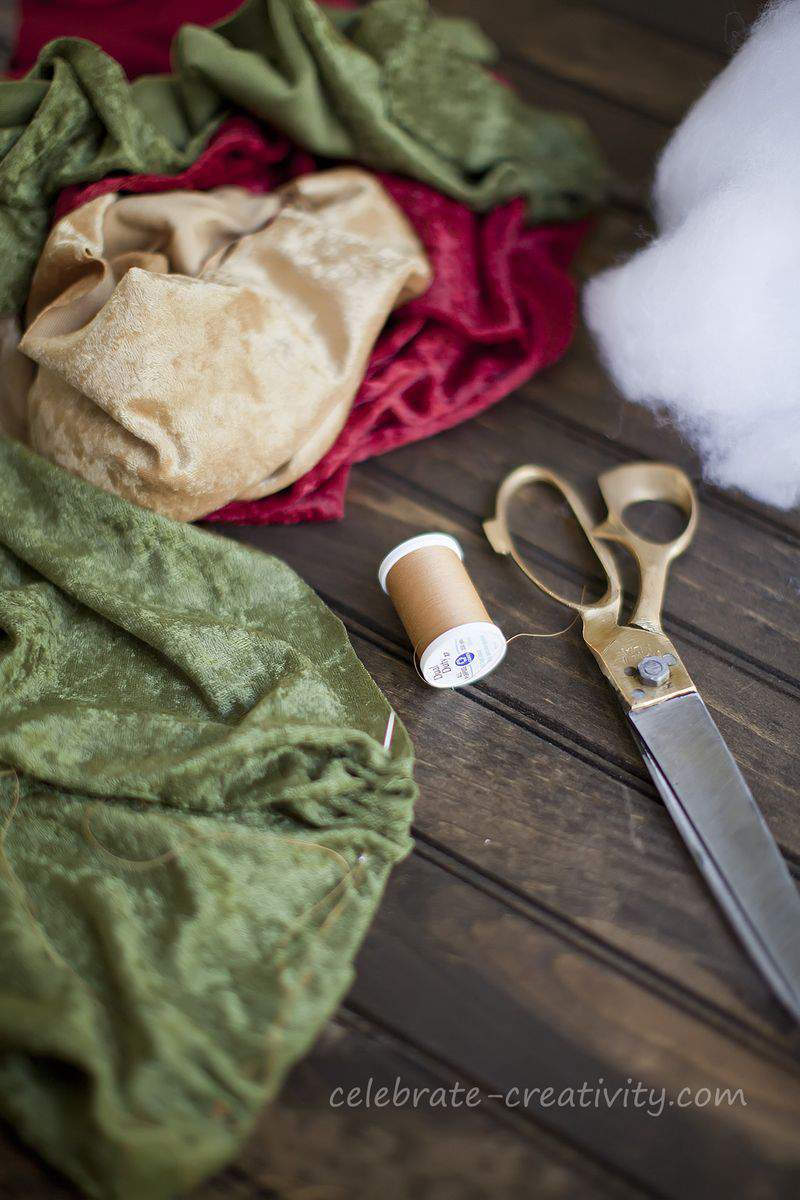 Gather stitches along the edge of the fabric circle about 1/2-inch from the outer edge.
Gather the stitch all the way around the circle until both ends meet.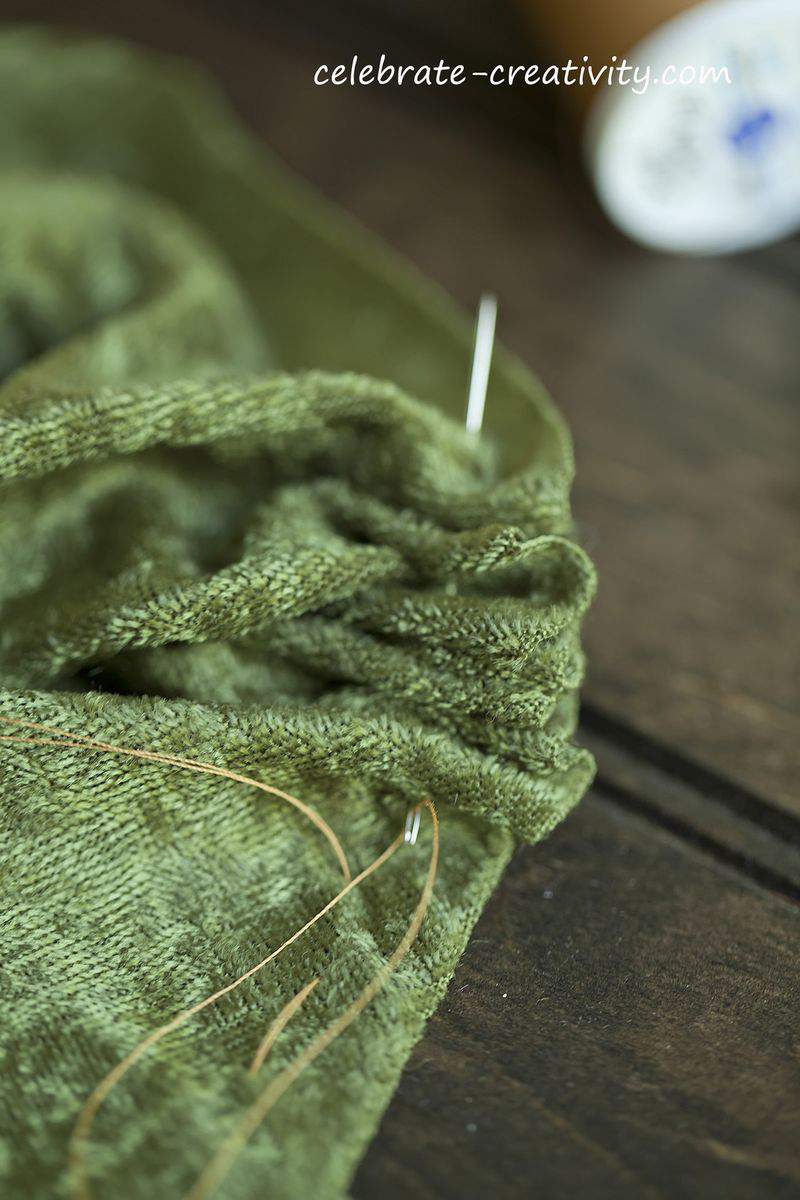 Gently pull the tread to create a small pouch.
Fill the pouch with cotton stuffing until firm.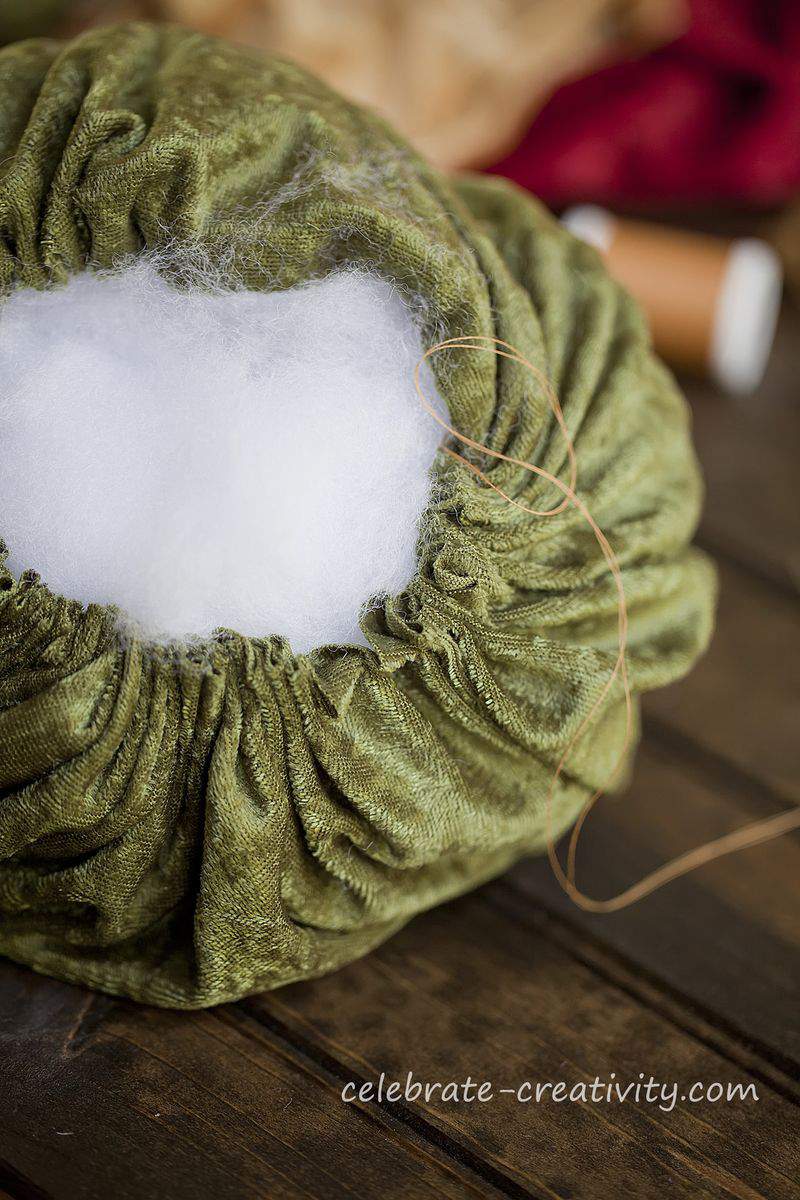 Once stuffed, carefully pull the thread to close the opening as much as possible.
Don't pull on the thread too tightly or you'll risk breaking it and having to start this step all over.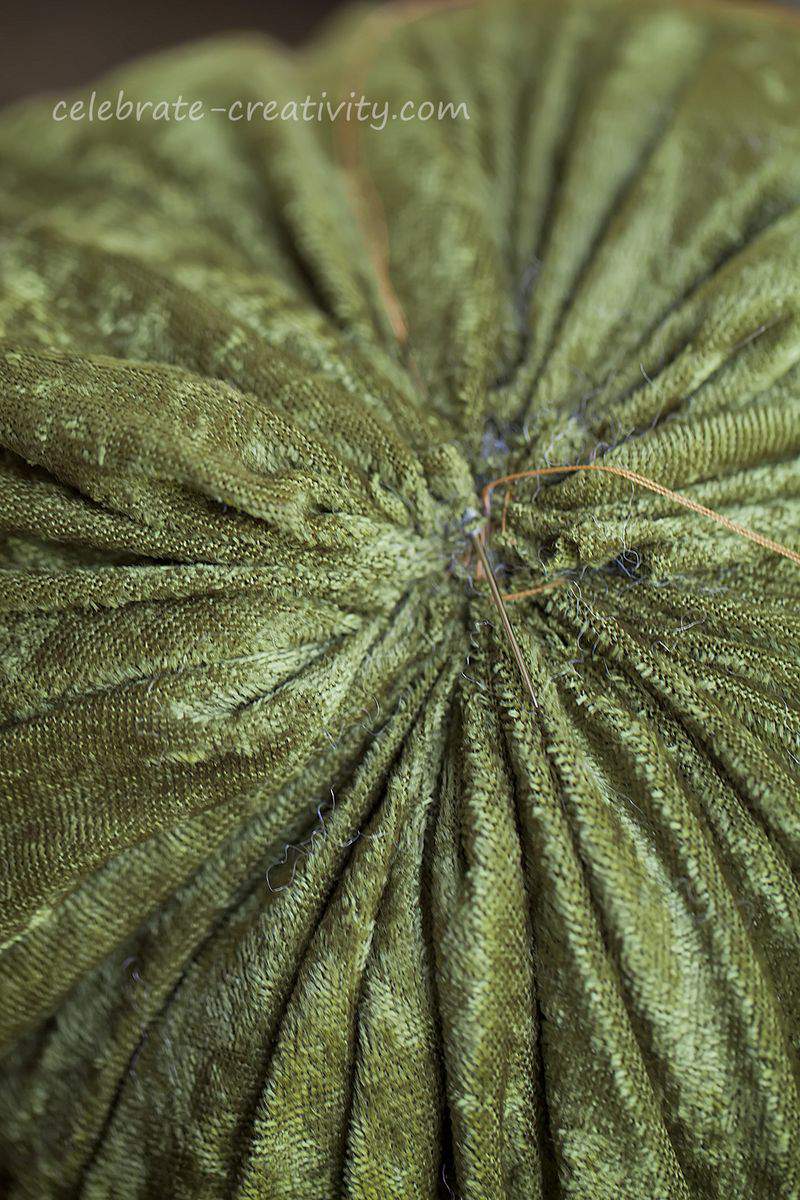 Push the needle and thread through what was the opening to lock and secure the closure.
Don't worry if there's still a small hole visible because the pumpkin stem will conceal it.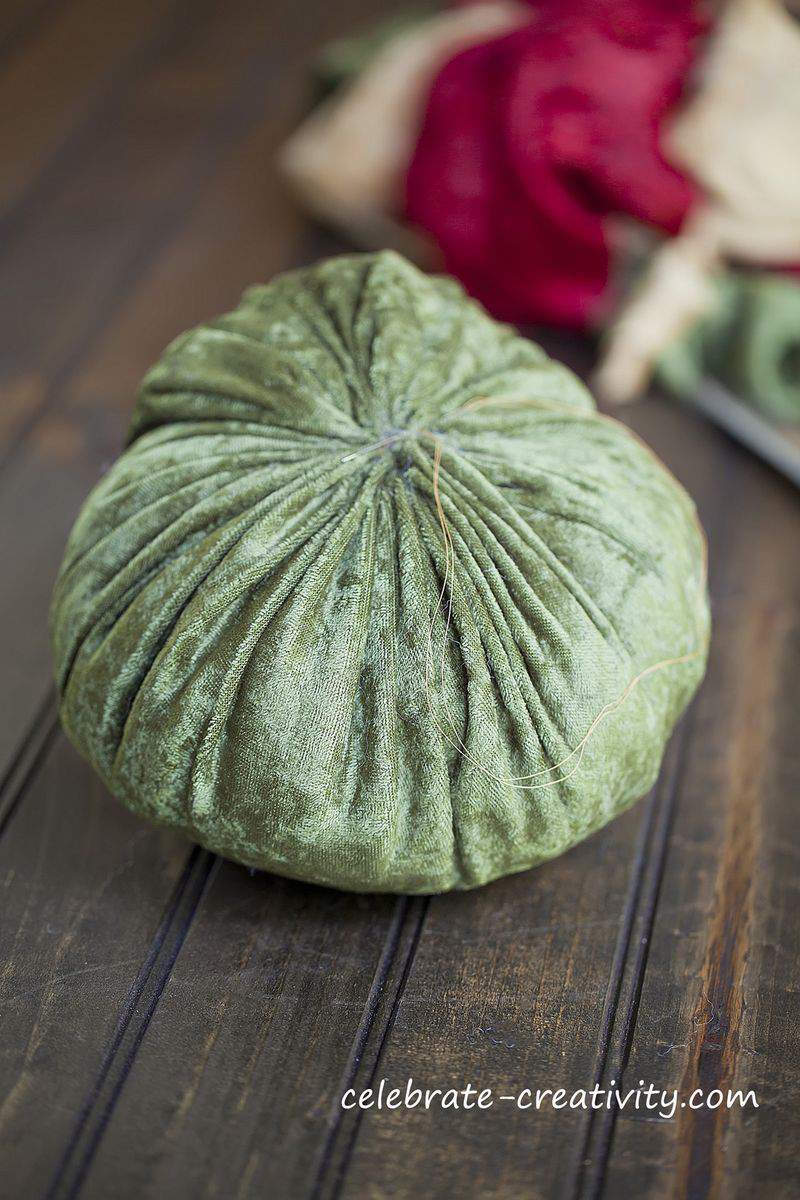 Now it's time to attach the pumpkin stem.  This part is always fun because it really brings the pumpkin to life.
NOTE: Check online (including Etsy and Ebay for dried pumpkins stems.  Don't toss your pumpkin stems this year.  Be sure to save them after this season for use next year.  Collect great stems from your neighbors too.  
You can see my tutorial on how to dry stems HERE.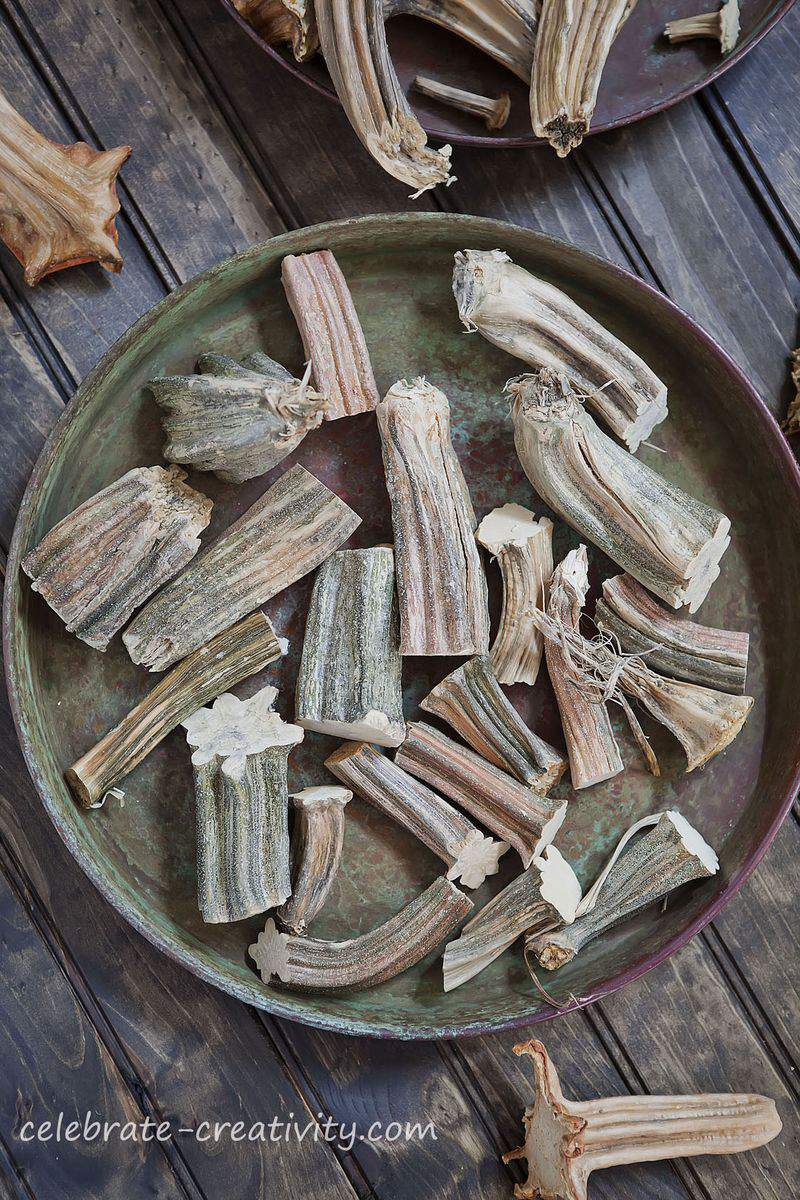 Use the hot glue gun to adhere the stem to the top of the pumpkin.
Make sure you position the stem so that it completely covers up the gathered hole in the fabric.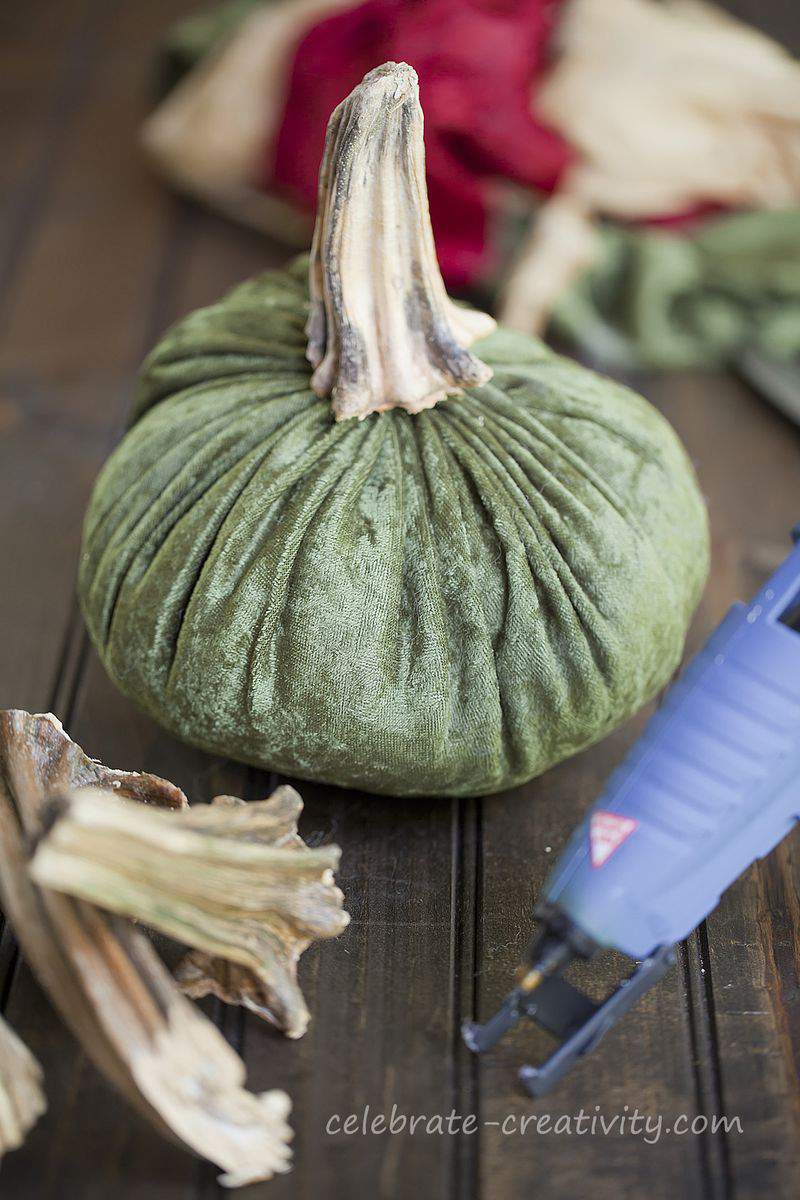 If you plan to keep your velvet pumpkin so you can use it again, you must use a DRIED stem.
Raw or fresh pumpkin stems will rot/decay quickly and ruin the fabric and the project.
As fun as these are to make they're even more fun to display.
You could make your pumpkins all one color if you like.  I think next year, I'll make all white ones.
Or you can mix up the fabric colors for a varied and vibrant presentation.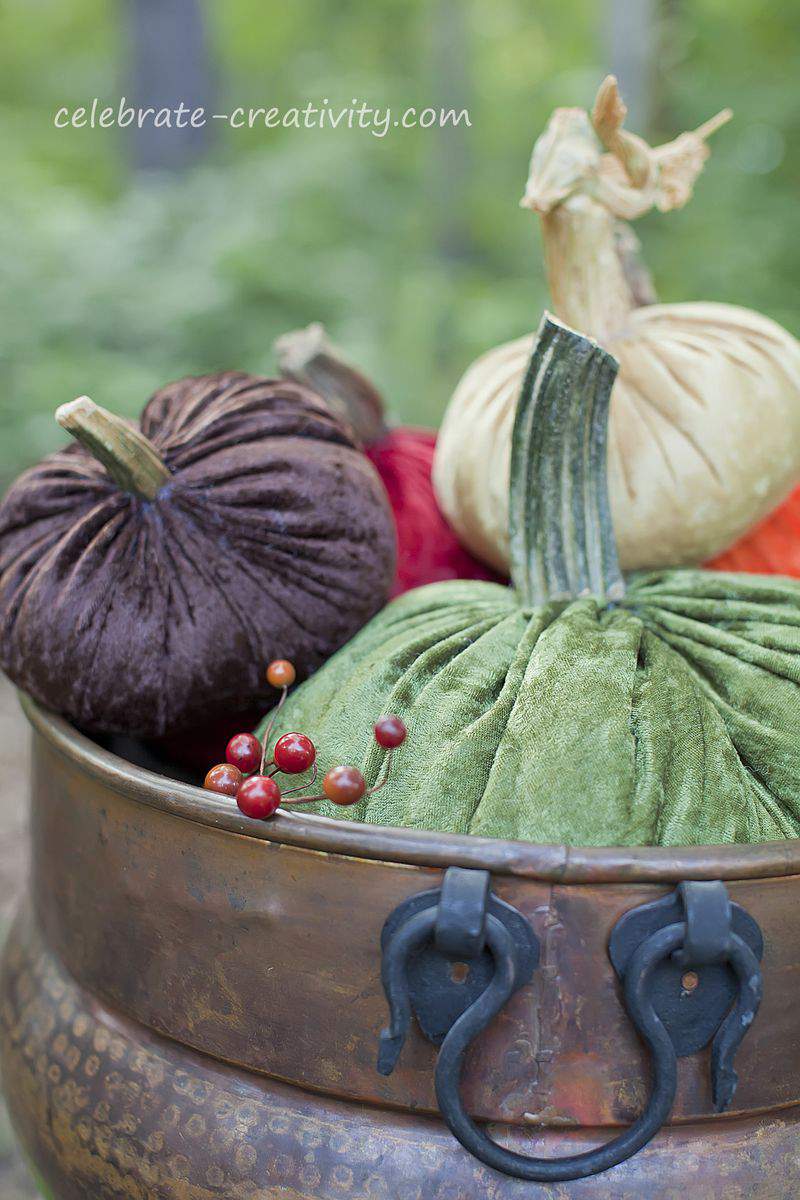 You don't have to be a farmer to produce this bumper crop.
This is one harvest that will make any veggie lover smile.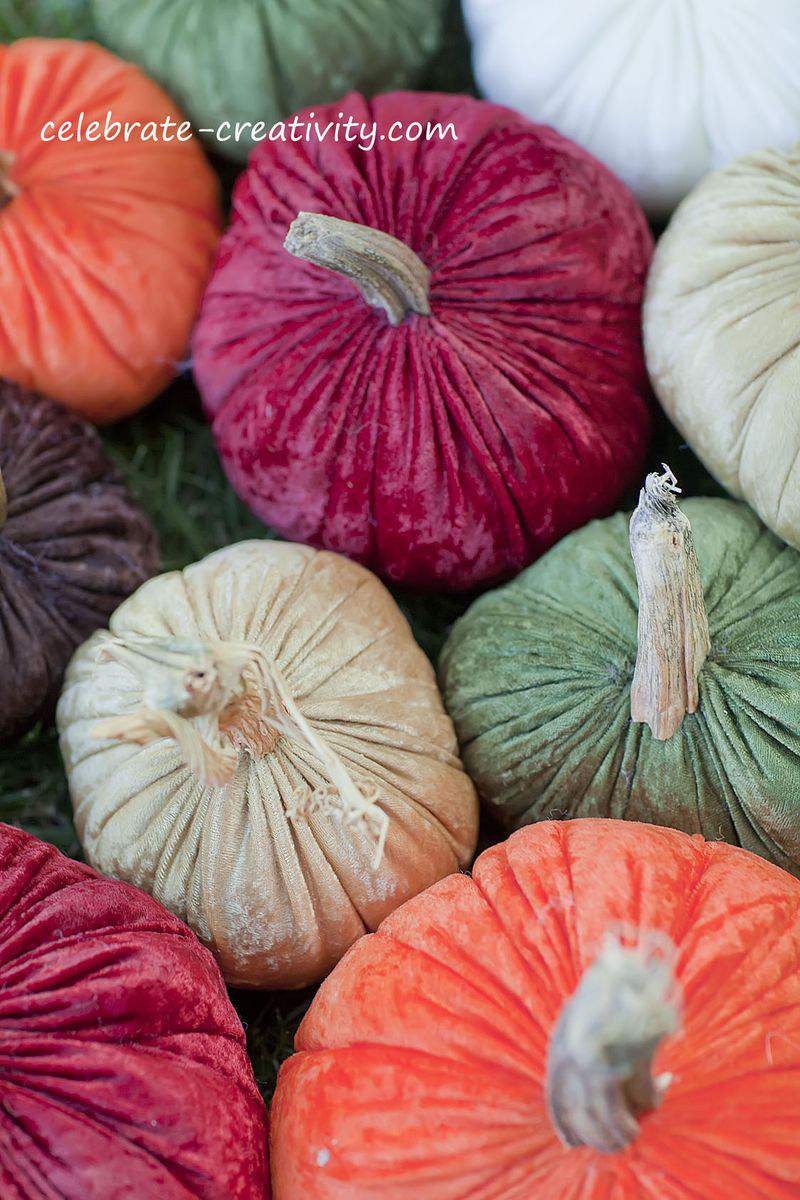 The size of the pumpkin is determined by the size of the fabric circle you cut.
So, consider creating several different sizes of soft pumpkins to add more variety to your harvest.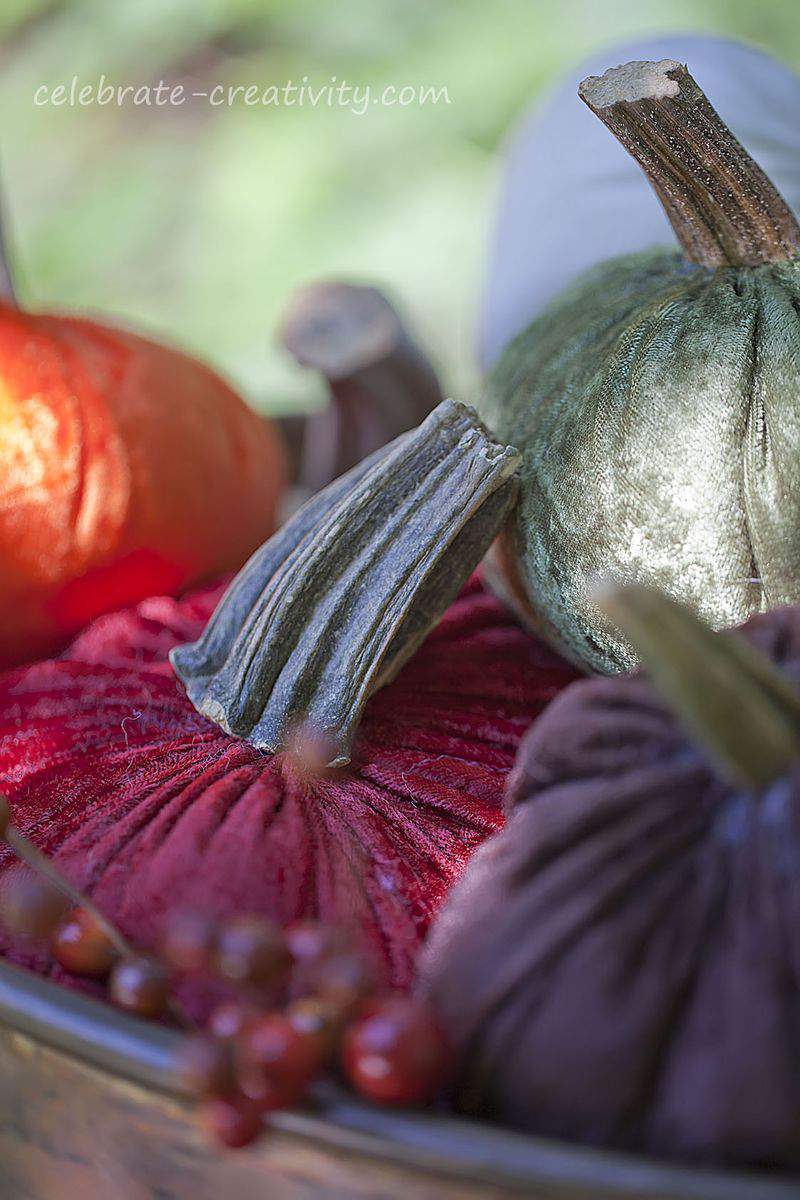 Display your soft pumpkin harvest in brass buckets or other decorative containers.
You could also spread your pumpkins along a fireplace mantle or arrange a collection of soft pumpkins on a dining room table like a table runner for a fun and festive nod to the Fall season. ♥
Thanks for stopping by.
See you back here next time.