I
absolutely love just about anything that includes peaches.  Peach sorbet, peach preserves, peach sweet-tea and peach yogurt just to name a few.
You just can't go wrong with peaches which have that perfect blend of sweet, mildly tangy flavor combined with a soft, juicy texture.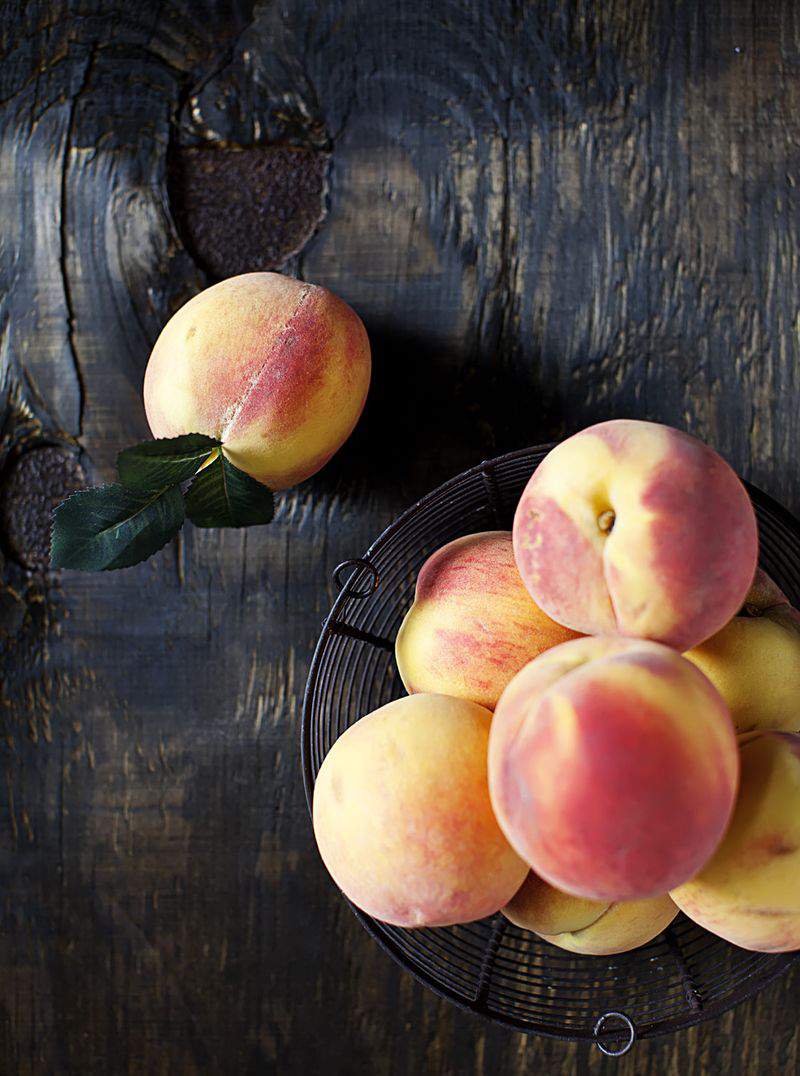 With my love of peaches in mind, I thought I'd share a delicious peach cobbler with you that could soon be on your list of favorite treats too.
Throughout this post, I'll walk you through this recipe with photos but I've also I've created a PDF with the complete ingredient list and directions that you can download  HERE.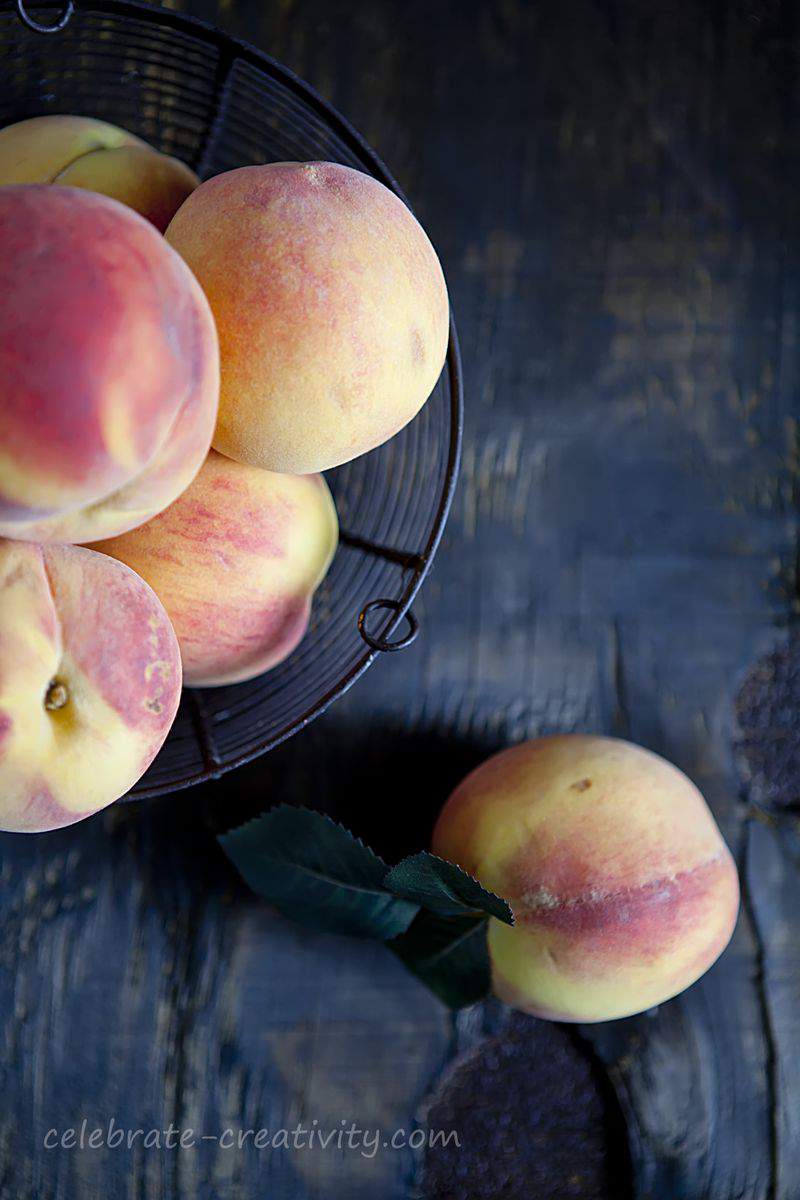 To make the filling, you'll need eight peaches peeled, pitted and sliced.
Add 1/4-cup white sugar, 1/4-cup brown sugar, 1/4-teaspoon ground cinnamon, 1/8-teaspoon ground nutmeg, 1-teaspoon lemon juice and 2-teaspoons of cornstarch to help bind it all together.
Mix well and pour into a baking dish and bake in a preheated 425-degree oven for about 10-minutes.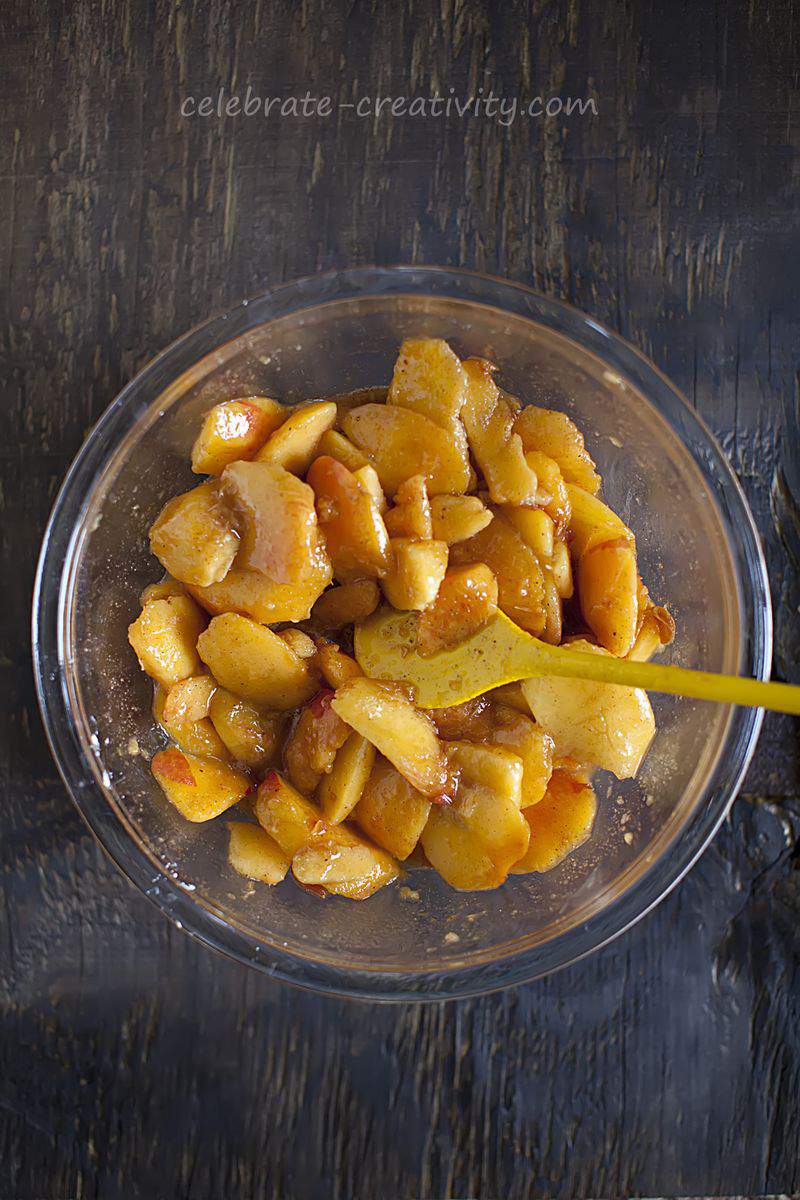 Let's make the crust.
Combine 1-cup of flour, 1/4-cup granulated sugar, 1/4-cup brown sguar , 1-teaspoon baking powder, 1/2- teaspoon salt, 6-tablespoons of chilled, unsalted butter in a food processor.
Add  1/4-cup of boiling water.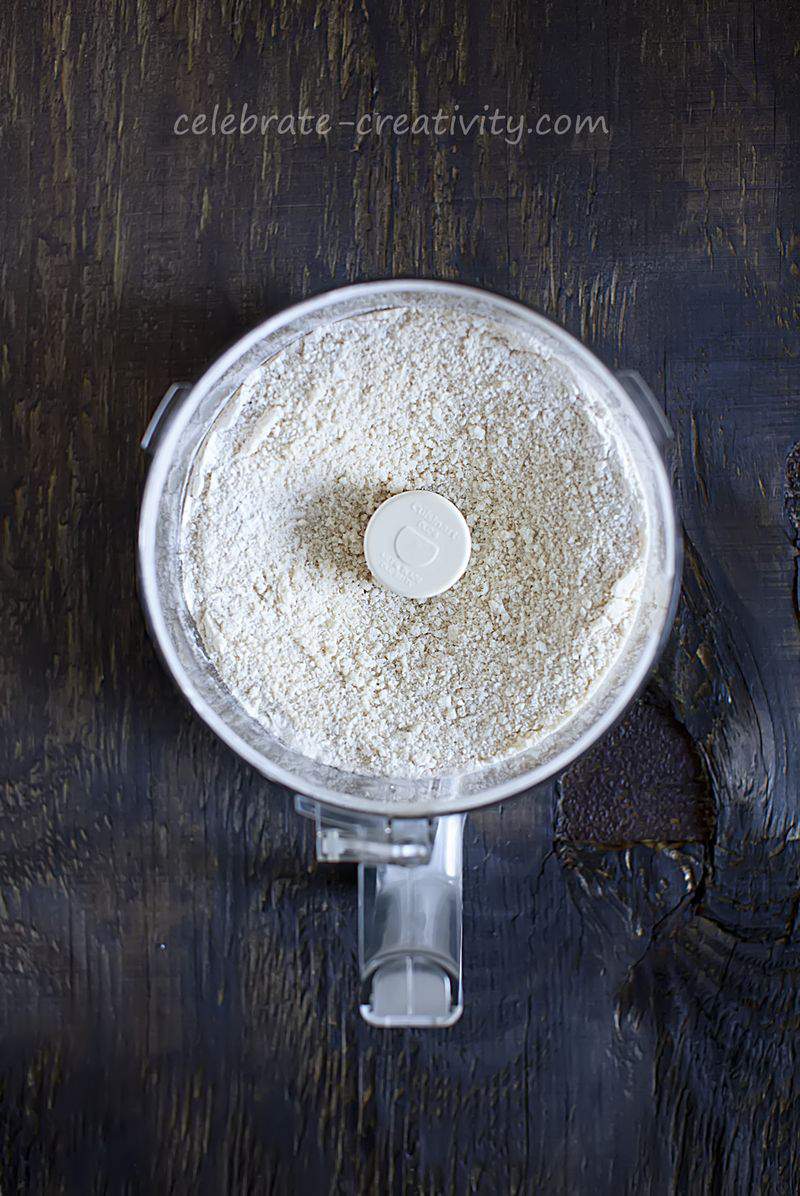 By now you've already removed the peach filling from the 10-minute, oven stint.
Top the peaches with spoonfuls of the crust mixture.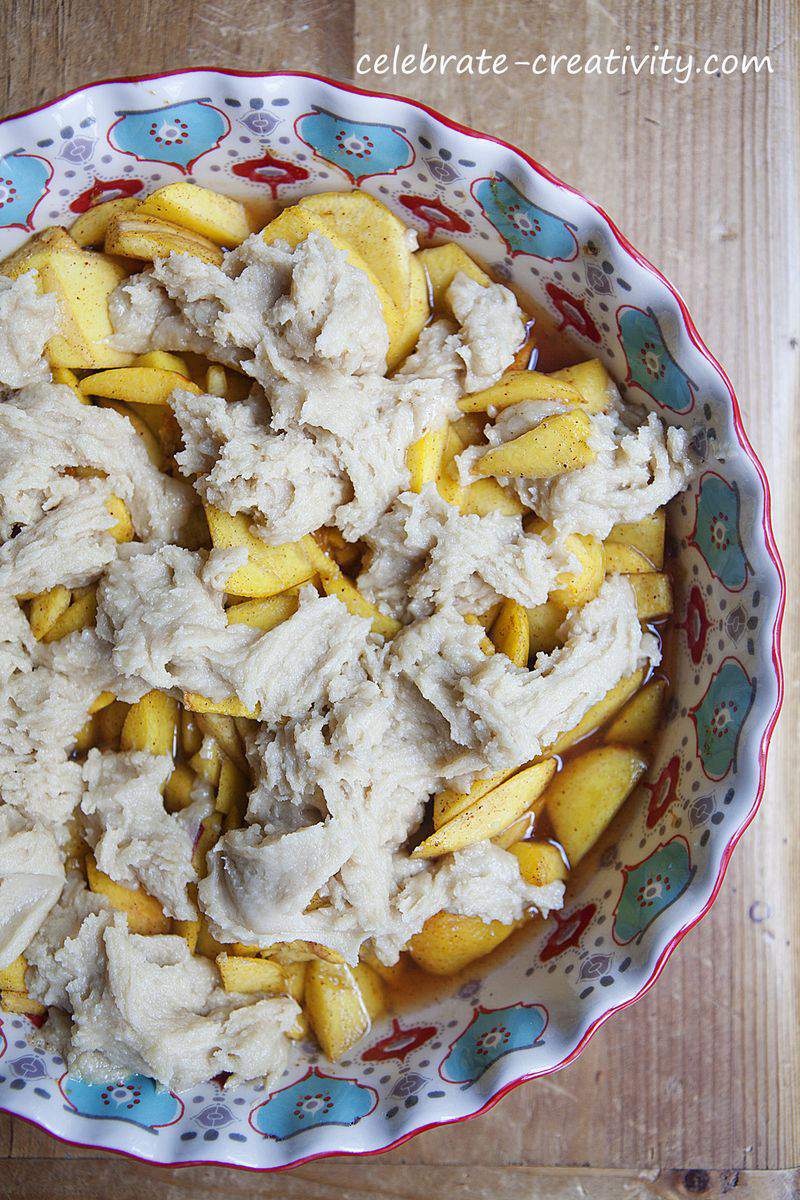 Mix the granulated and ground cinnamon to create the sugar.
Sprinkle evenly over the cobbler and return dish to the oven.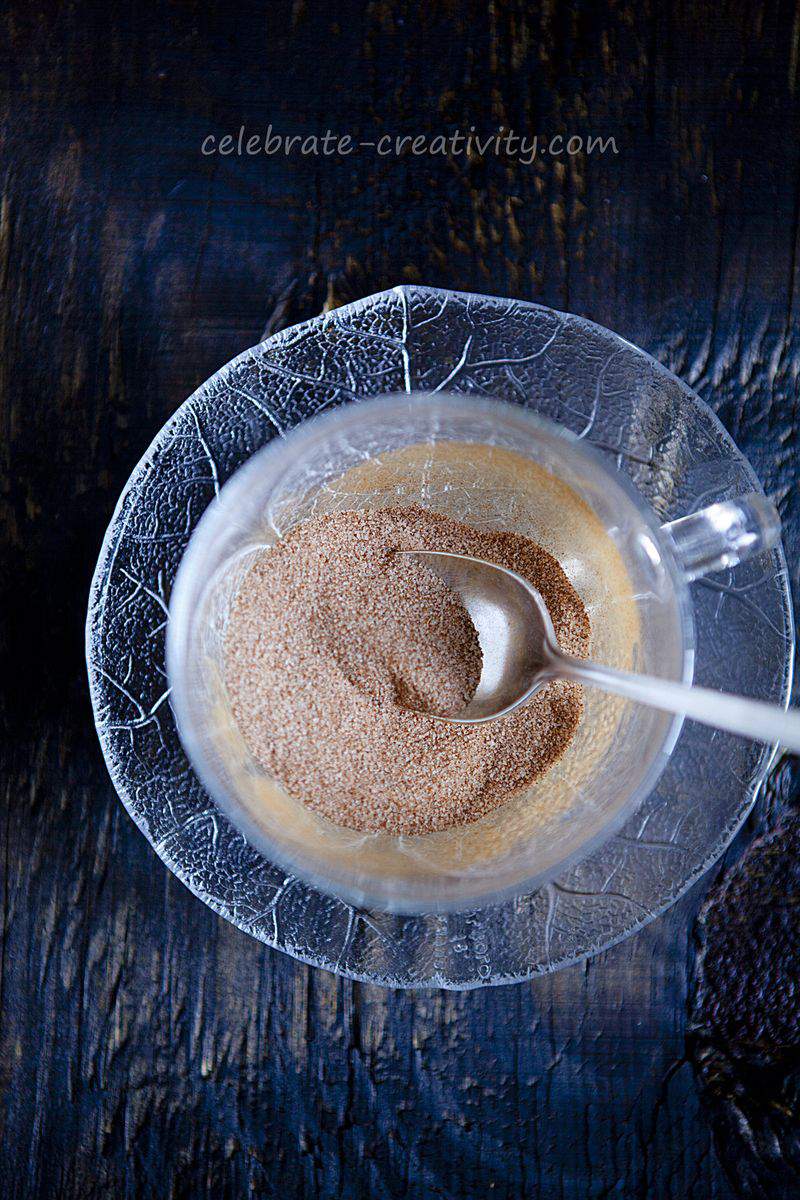 Bake for about 20-minutes or until golden brown.
Then, indulge in heaping helpings.
By the way, here's a closer look at the t-towel I used as a backdrop for this dessert.
I just love the typography of this t-towel which turns it from ordinary into extraordinary.
I own several of these cleverly designed t-towels which are manufactured by a Seattle-based company called Studio Patro.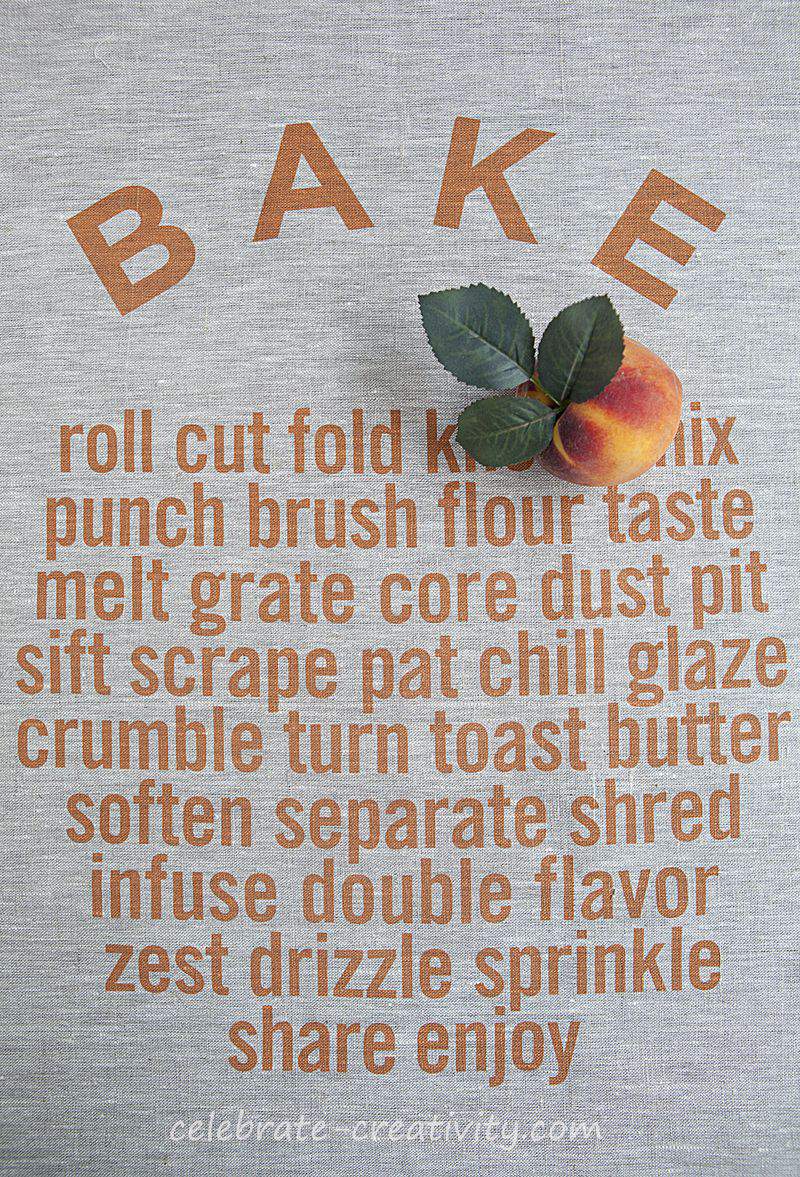 Don't forget you can download the PDF recipe for this peach cobbler using the link earlier in this post.
Meanwhile, if you love fruit cobbler (and cobbler-like desserts) be sure to check out my previous posts on how to make WILD BLACKBERRY COBBLER  and APPLE CRUMBLE.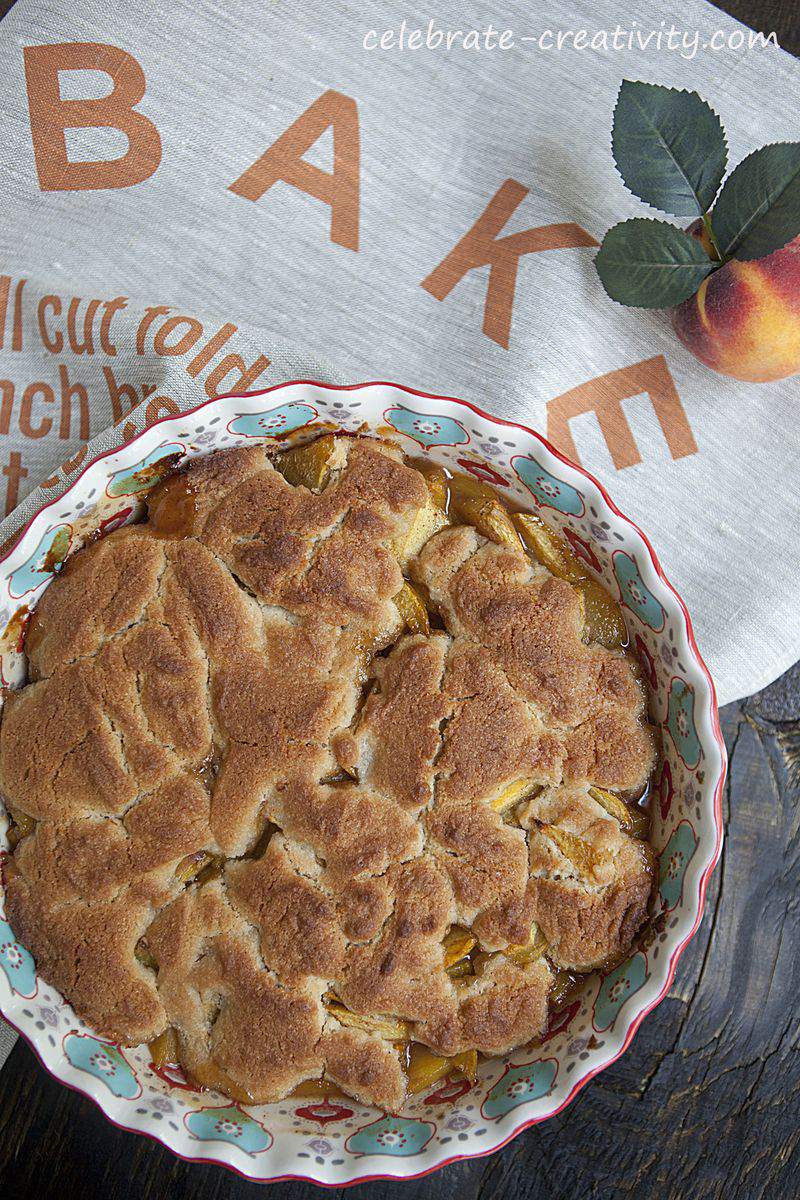 Trust me when I say this is a delicious dessert.
I think the only thing that would make this spoonful even tastier would be to add a scoop of real vanilla bean ice cream or a dollop of whipped cream. ♥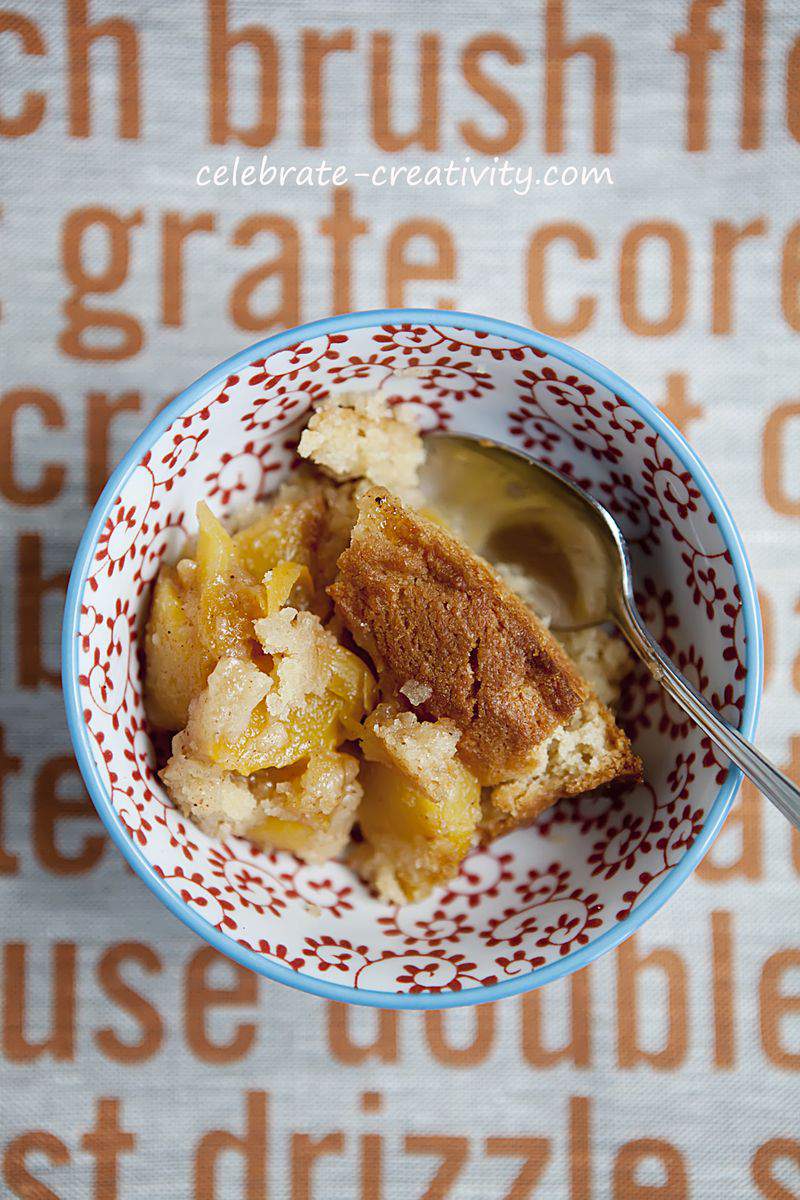 Thanks for stopping by.
See you back here next time.