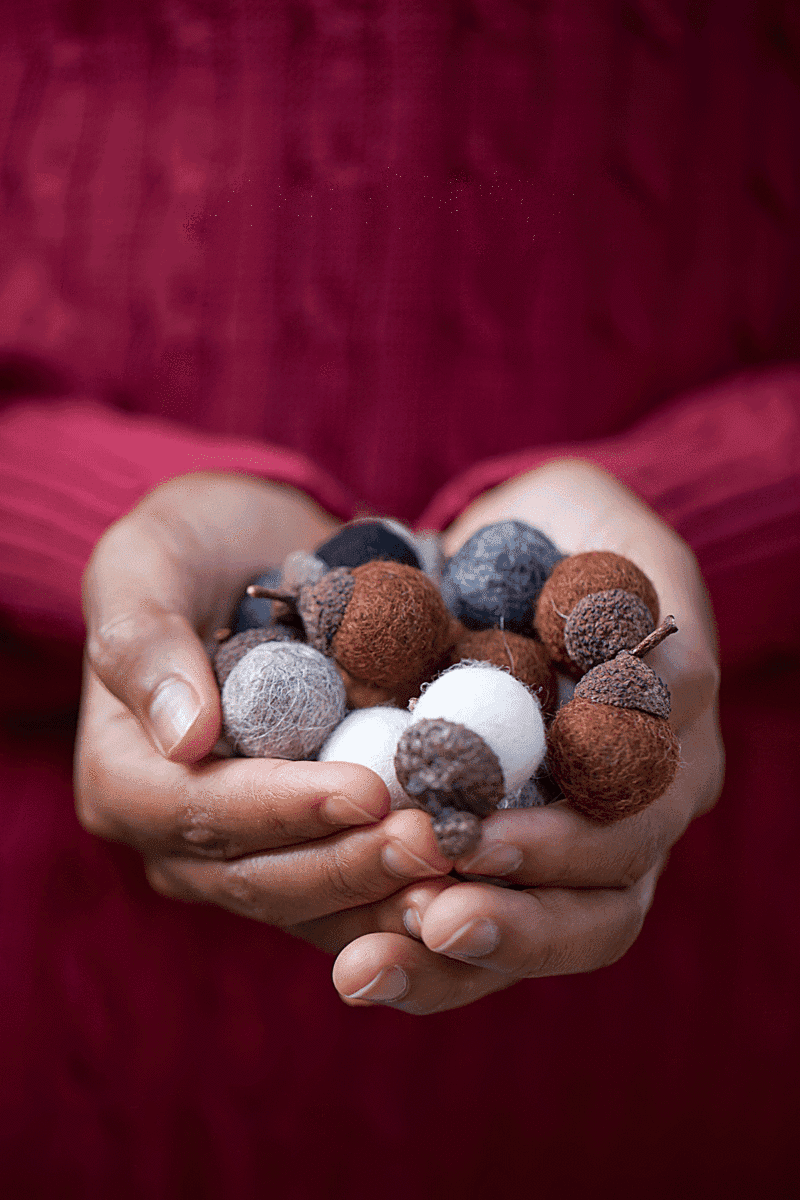 The Fall season is my favorite time of year and with that in mind, I thought I'd revisit one of my all-time favorite fall projects.
Regular readers may recognize my felted wool acorns but I think their uber-cuteness deserves another look.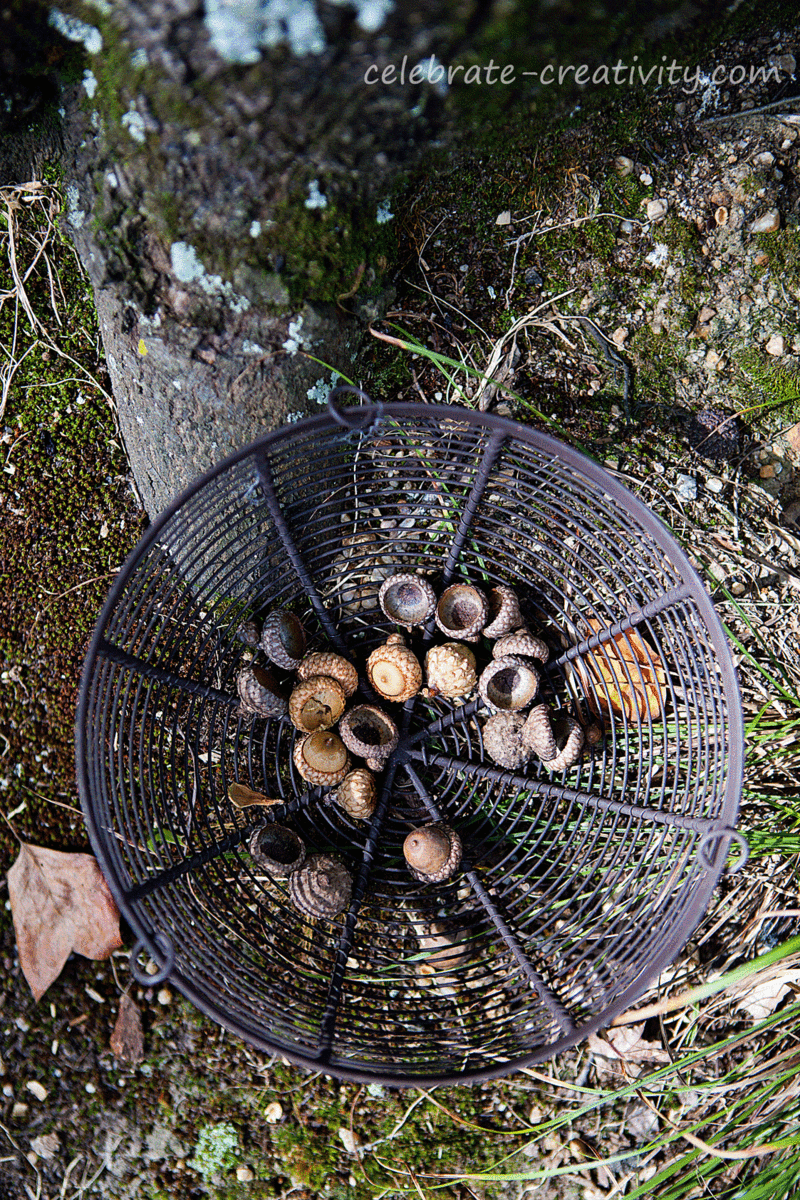 If you have an Oak tree in your backyard (or know where to find one), grab a container and scour the ground for these adorable caps.
You'll likely find dozens of acorn caps at every step.
If the cap is still attached to the acorn, a gentle pull will separate them.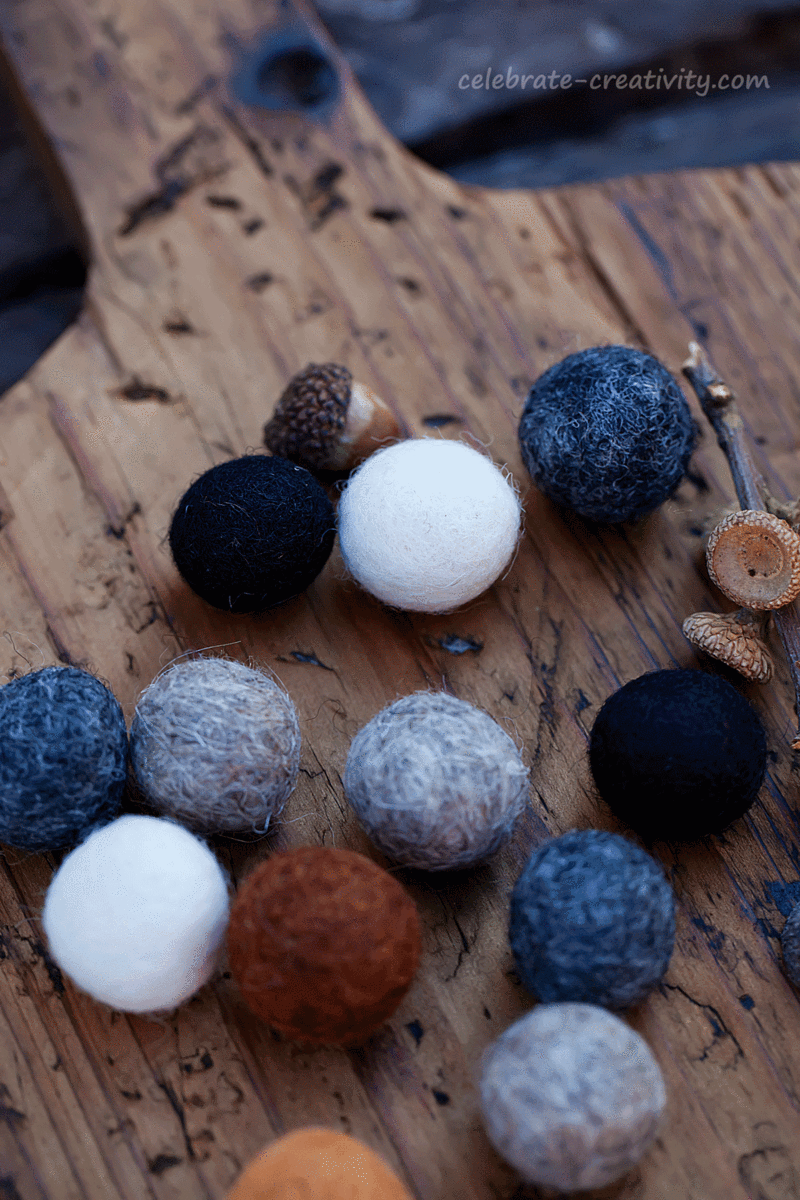 I've been making these decorative acorns for several years now and there are several ways you can create them.
If you want to make decorative acorns using fabric or velvet, check out my tutorial here.
If you like the look of the felted wool, you can find the pre-rolled, wool balls in just about any craft store in the yarn aisle.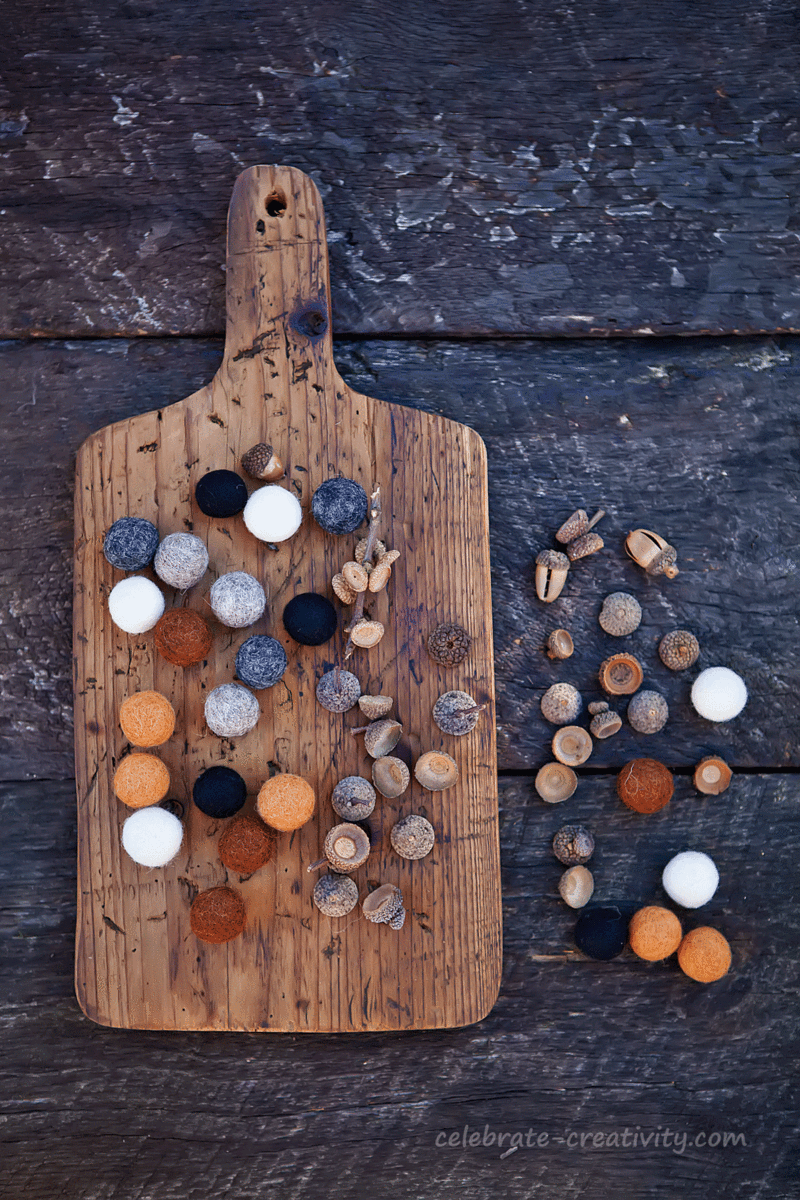 The felted wool balls come in assorted colors, 6-12 individual balls per pack.
I love the mix of these Autumn shades.
First, coat your acorn cap with a clear sealer.  You could even use Mod Podge.
I covered the tiny caps with a small amount of wood stain because I wanted the caps to be a little darker than their original color.
You'll need a hot glue gun and just deposit a small amount of the glue into the inside of the cap.
Place the felted wool ball into the cap and hold in place for a few seconds until the hot glue dries.
Voila!  You're done.
Yes, it's that simple.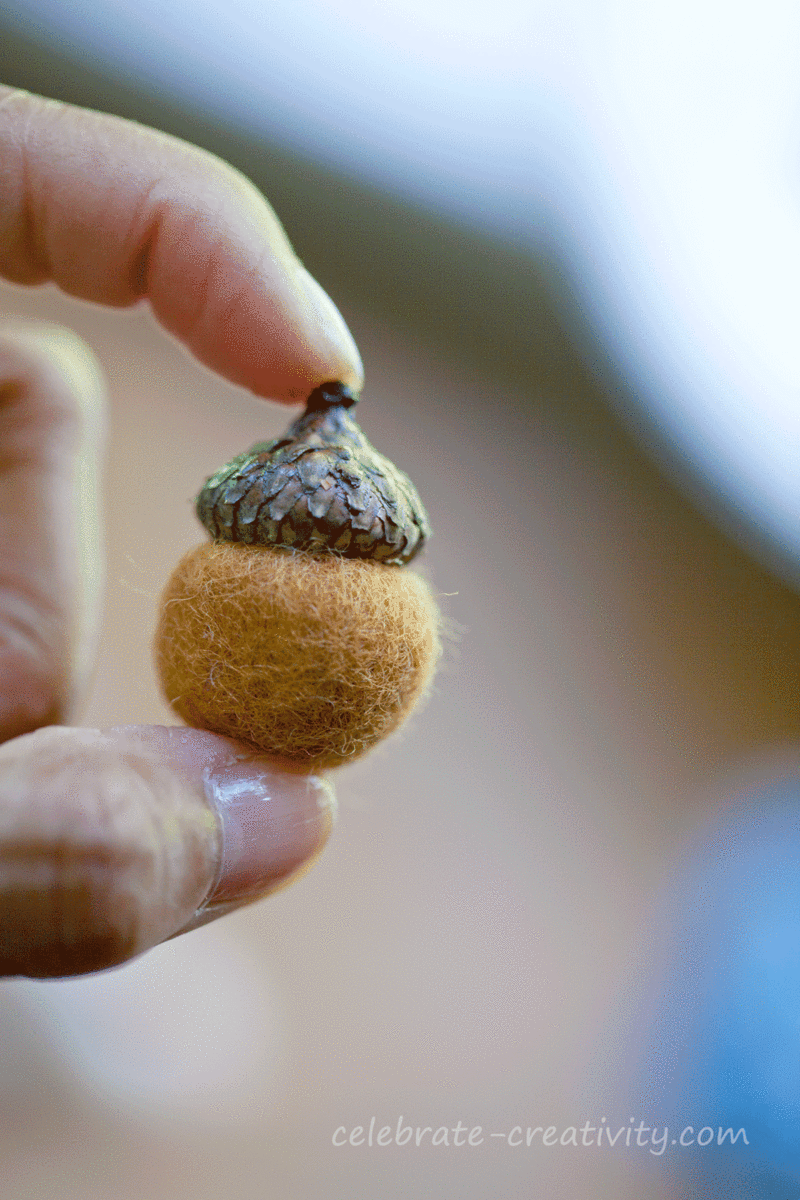 Sprinkle the acorns around the bottom of a candle or incorporate them into other crafts or seasonal home decor.
These felted wool acorns are way too easy to construct and too darn cute not to make and handful for yourself.
Have fun search and finding those acorn caps.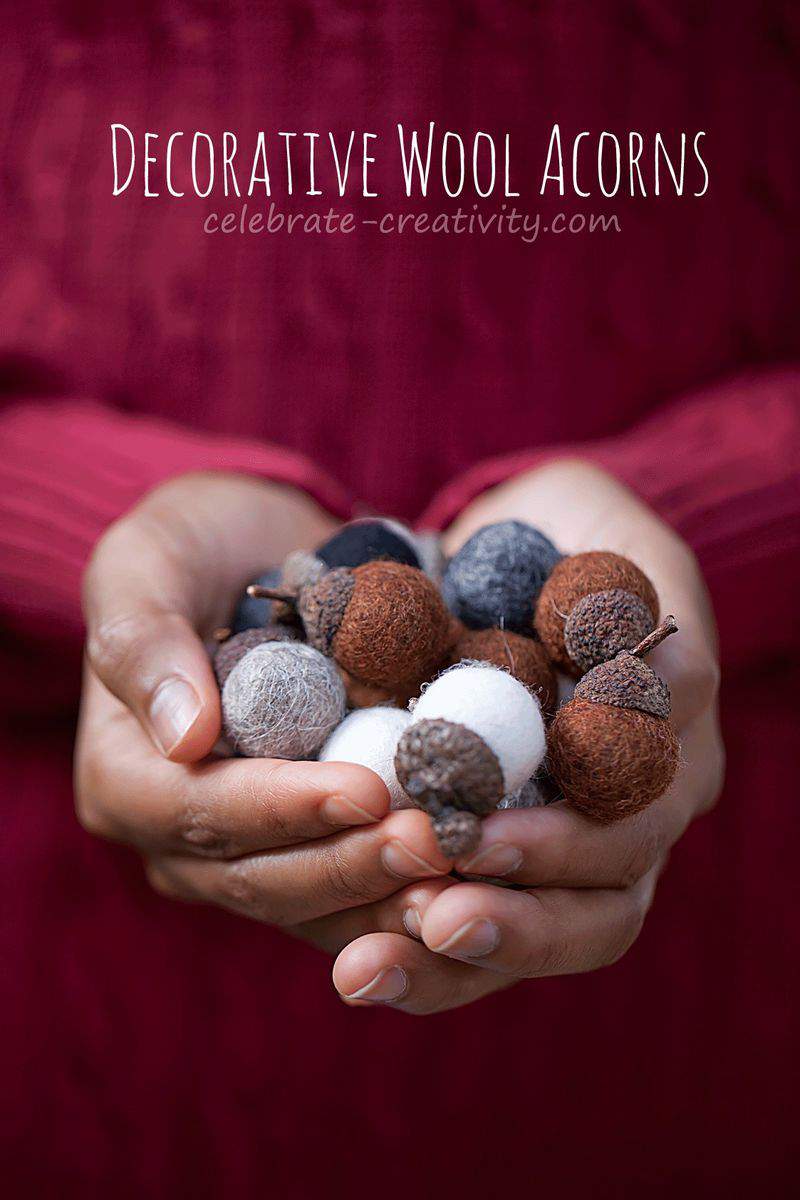 Thanks for stopping by.
See you back here next time.♥