For much of this Summer, I've been working on trying to get every area of my home ORGANIZED.  OK, "every area" may be a bit overly ambitious and I'm still at it… but I am making progress.
My latest organizational effort revolves around my butler's pantry makeover.
Now, I don't have a butler, (does anyone?) but that's what the realtor called this cabinet space which is located just off the kitchen.  OK, if she says so.
Until recently, every cabinet was stuffed with dishes, photography props, utensils and a little bit of just about everything and all of it, in serious disarray.
So, I pulled everything off of every shelf and got to work.
It never occurred to me before to organize everything by theme and color but looking back, it all makes perfect sense.
So, theme and color is how I tacked this space.
Now, everything floral is living in perfect harmony.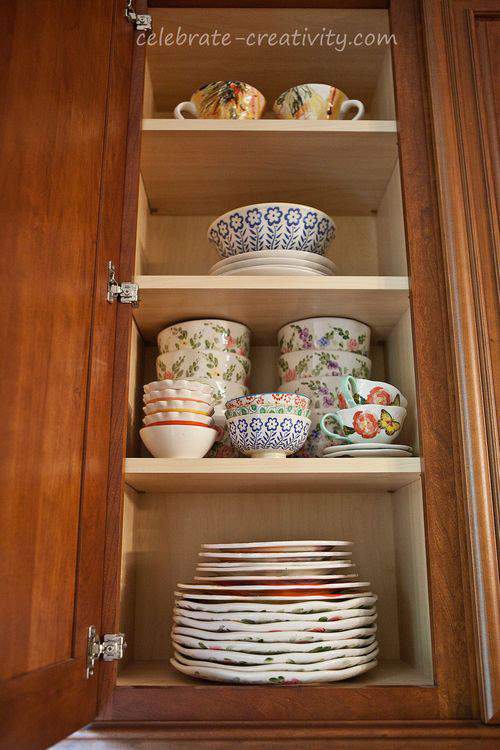 These pretty bowls were lost in the clutter for far too long. Nice to know where they are now.
I picked them up from Anthropologie and they always look great in my food photos.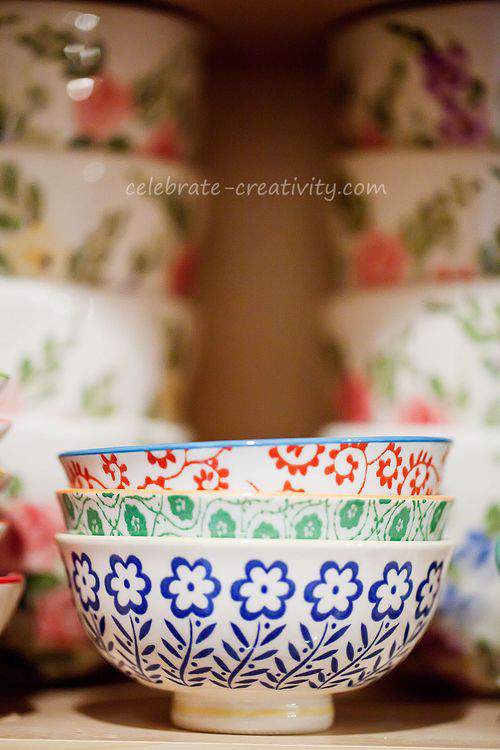 Who knew glass and copper could get along so well together?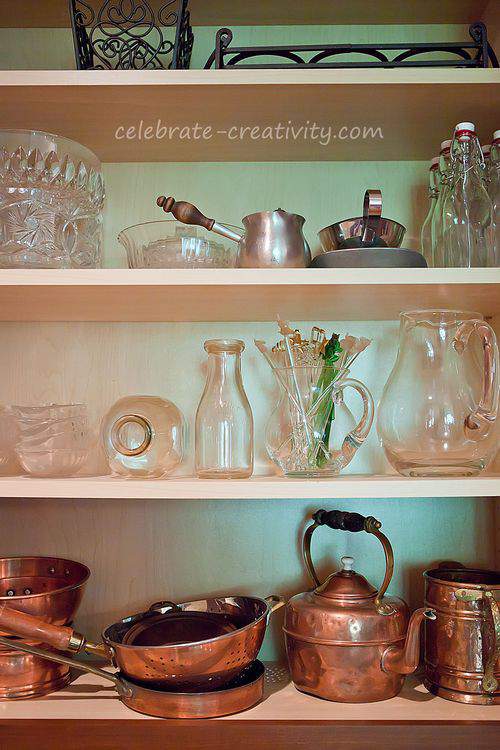 By the way, I found most of these copper pieces for a steal-of-a-deal at local thrift and consignment shops.
Keep your eyes peeled for such deals because these also make wonderful props for food photography and styling.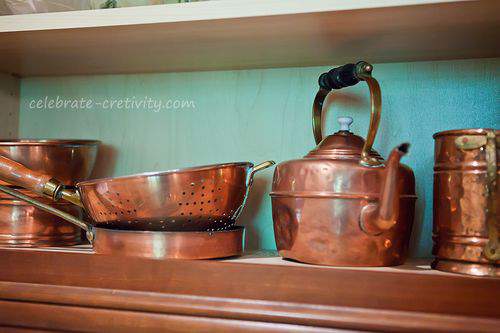 Behind this door are fun and more eclectic pieces.
You could call this my Whimsy Collection with its chicken shaped dishes, ceramic egg cartons, bird-shaped pie vents, frosted glasses and ice cream cone-inspired dessert just to name a few whimsical categories.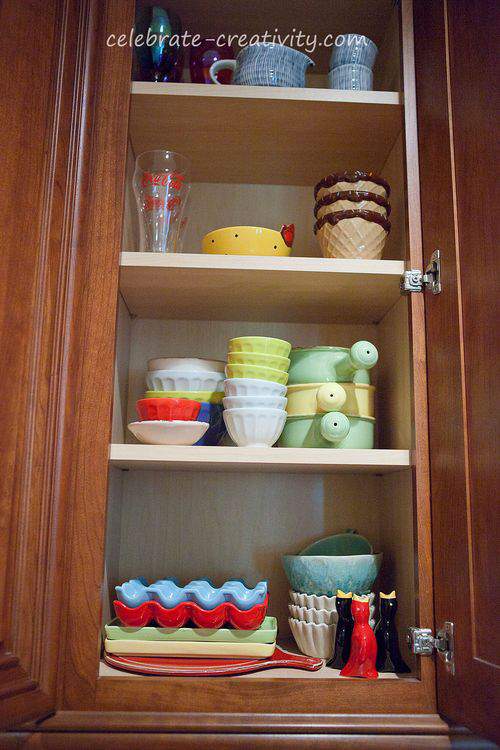 Don't you love when things are in order and easily accessible?
It just makes functioning that much easier, doesn't it?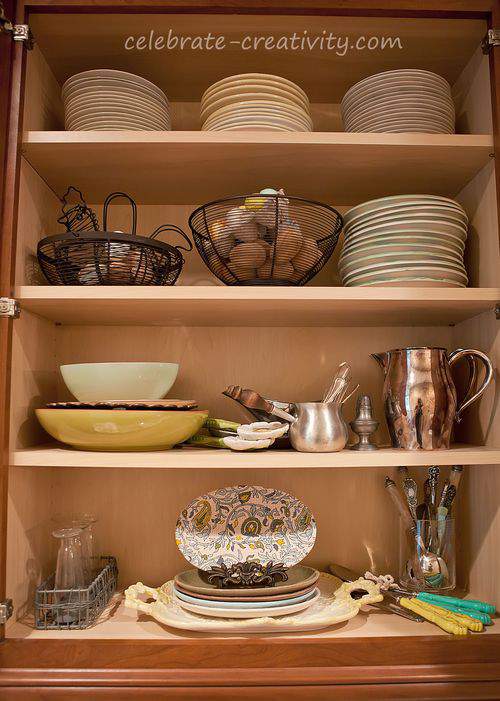 I love how white and ivory dishes look when they're separated like this from other more colorful ware.
I've spotted arrangements like this in some of my favorite "country" kitchens and I find that all white dish presentations like this, very appealing.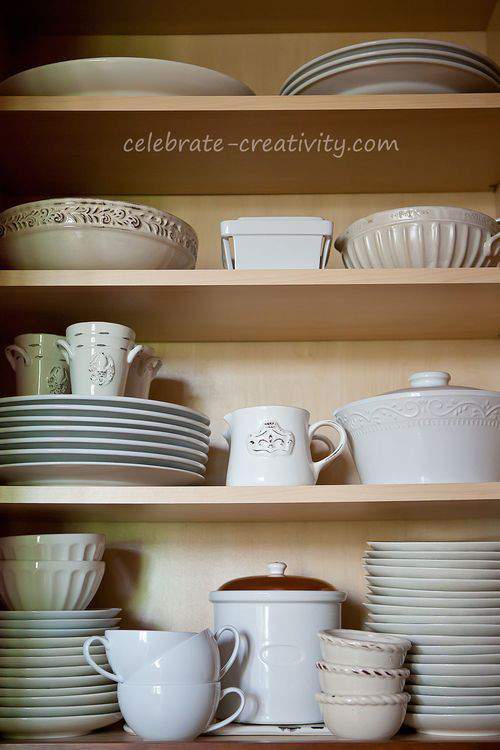 I'd love to have all of these white dishes out in the open one day, instead of being hidden behind cabinet doors.
I'll have to keep my eyes open for just the perfect open armoire to do that.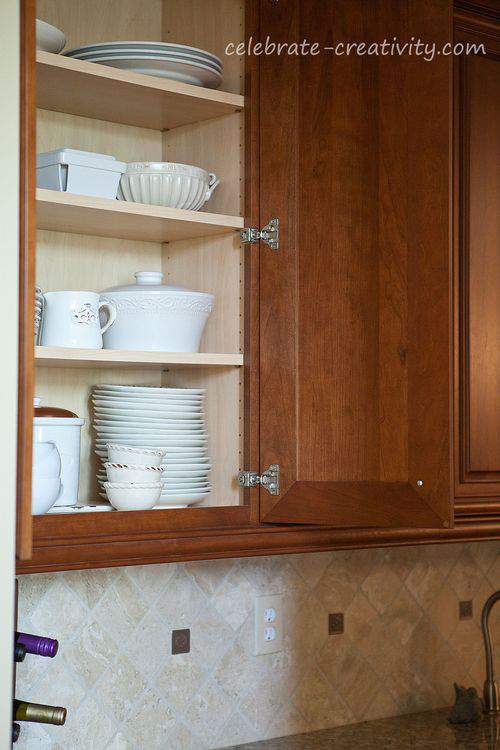 For now, they will have to stay hidden behind the cabinet doors.
Well, at least they're all in order.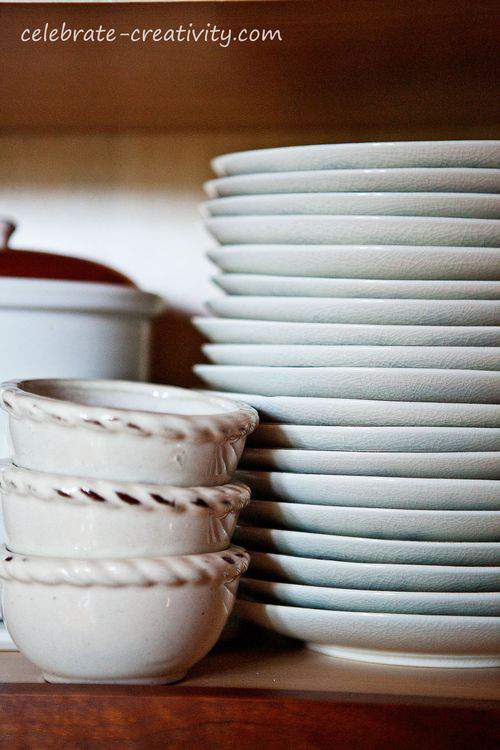 What a difference a little re-organization makes in one's life.
All clear and ship-shape.
Hmm, I'd say this barely looks like the same space.
So, what organization efforts do you have underway?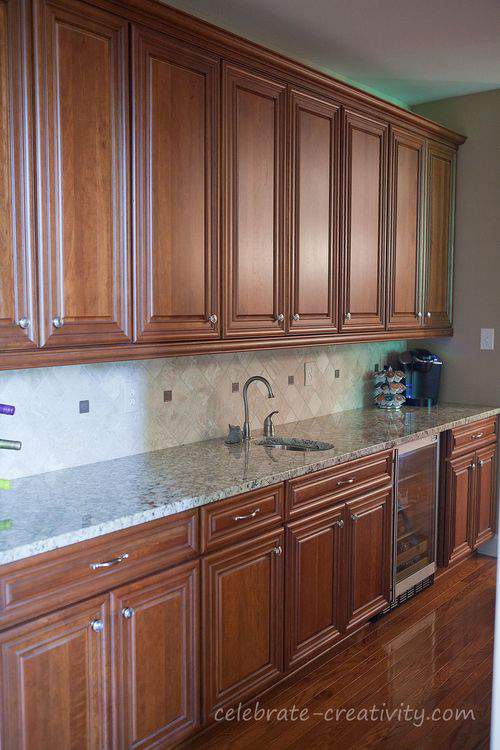 See you back here next time.
Thanks for stopping by.♥