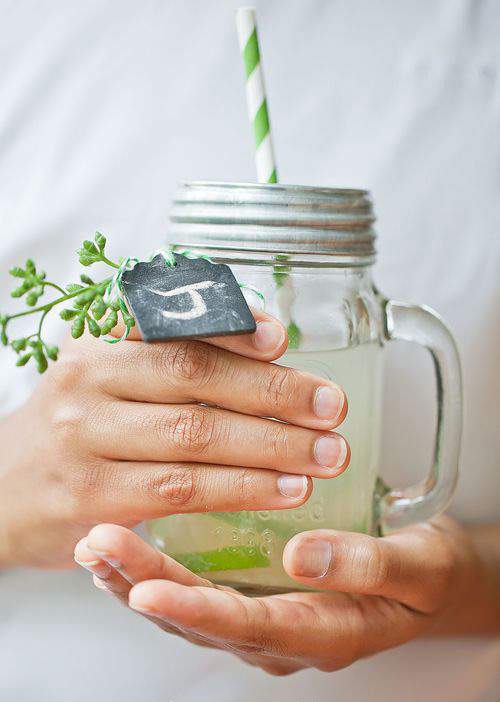 S
ometimes you just want your drink to look as good as it tastes.
That's how I feel about these chalkboard drink tags which make any drink they're attached to, look that much more delicious.

This project is oh-so easy to knock out in a hurry. Whip them up in about 15-minutes but use them forever.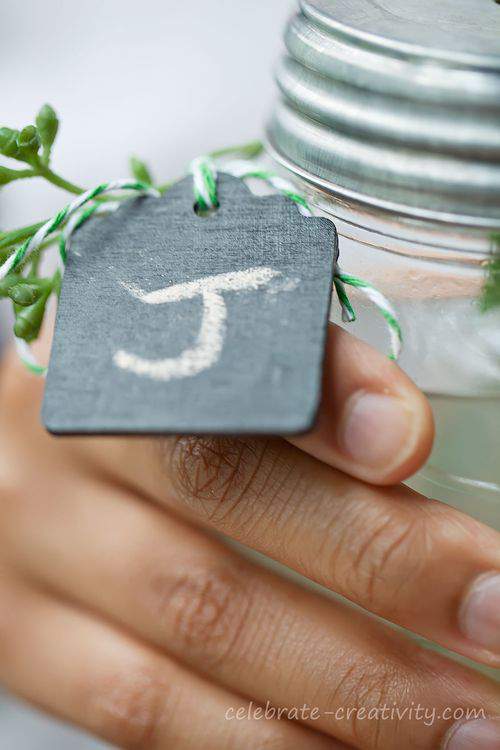 Even if you may only be making cool drinks for photo-taking purposes (as I was doing here), kids in your house are going to want to sample them before you're done.
 Jordy and Cameron both wanted a sip, so this was the easiest way to keep them identified until I was done shooting.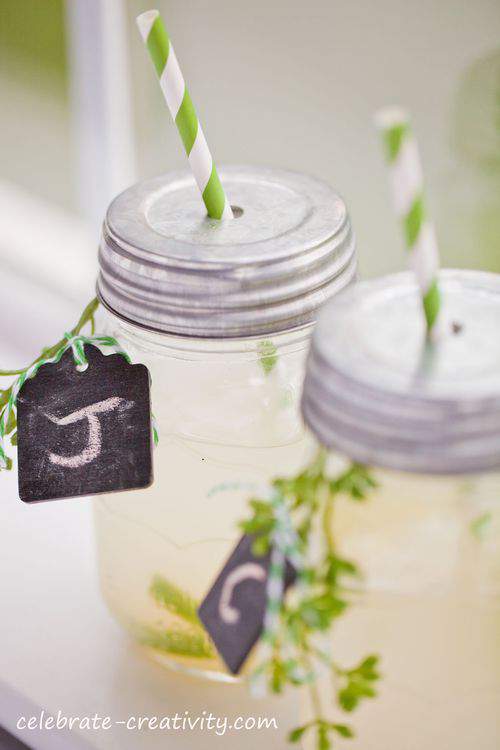 OK, let's make some tags.
First, grab a some chalkboard paint along with a handful of plain, wood tags.
I found these tags at JoAnn Fabrics and Crafts.
 In addition to the traditional tag shape, these wood pieces are also available in heart shapes (think upcoming Valentine's day drink labels).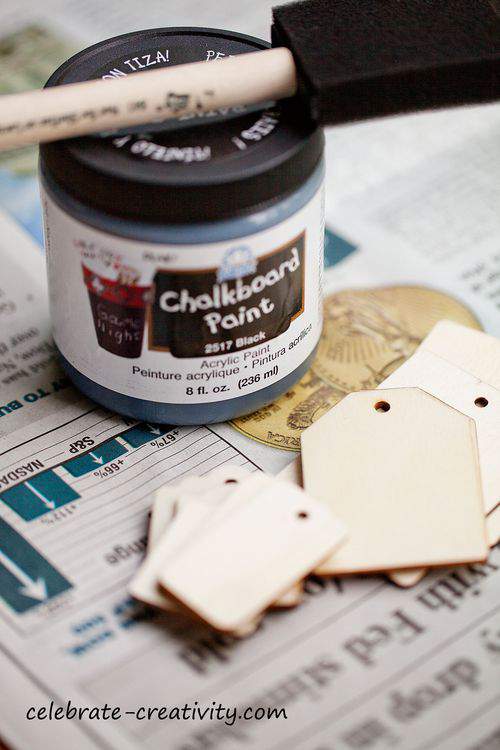 Paint the wood tags with the chalkboard paint and allow to dry.
I suggest at least three coats on each side for complete coverage and absolutely no wood color is visible.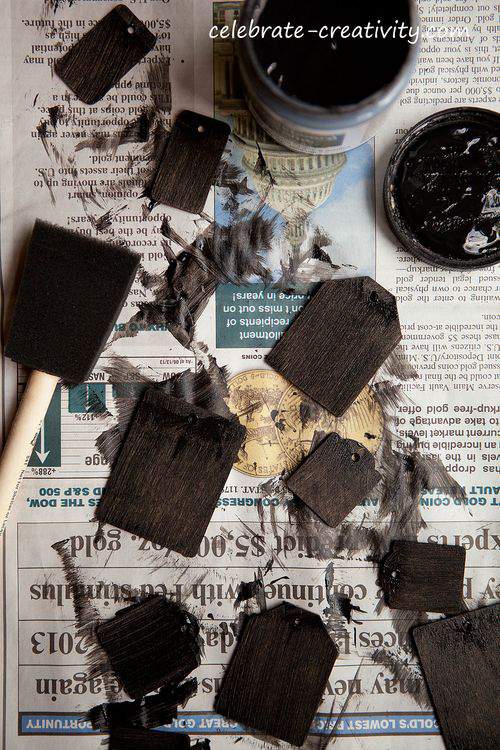 Once the tags are dry, use them to label whatever drink or project you like (or child's initial).
Typically, I'd go for "Limeade" but thanks to this mid-Summer heat, I think we could all use a little "LimeAID".  Agreed?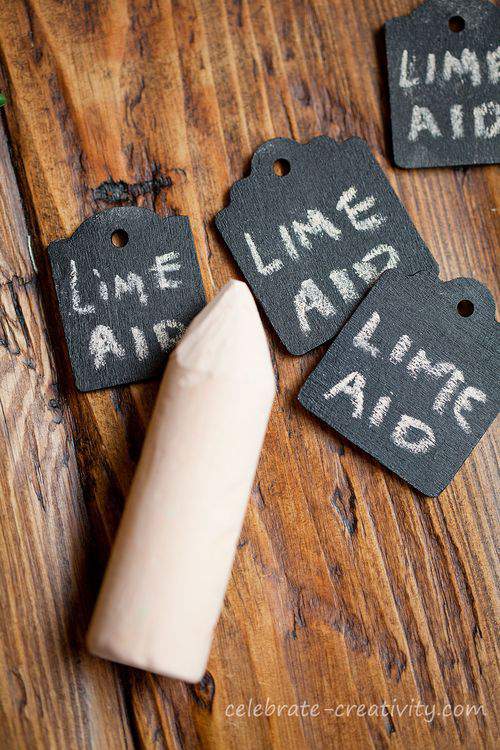 You can also add a bit more color and whimsy to your serving with a few simple embellishments.
Colorfully striped straws, baker's twine and an artificial (or natural) twig will go a long way.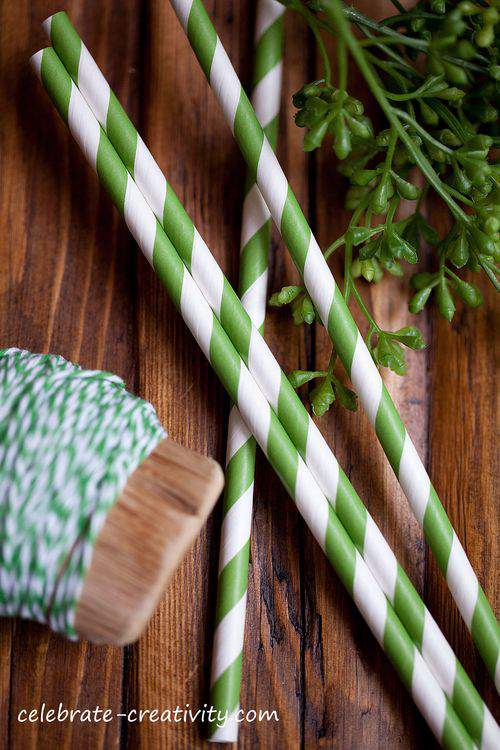 Place a small piece of the twig end against the top of the jar and screw the lid in place over the twig to hold it in place.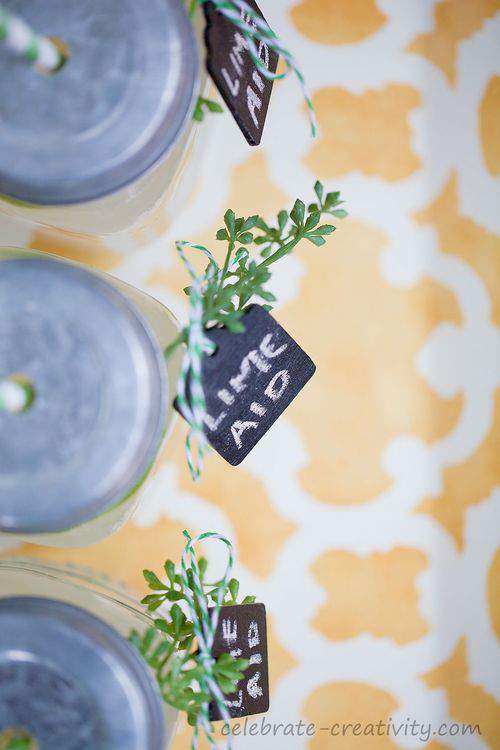 Loop the baker's twine through the tag and attach the whole thing to the twig.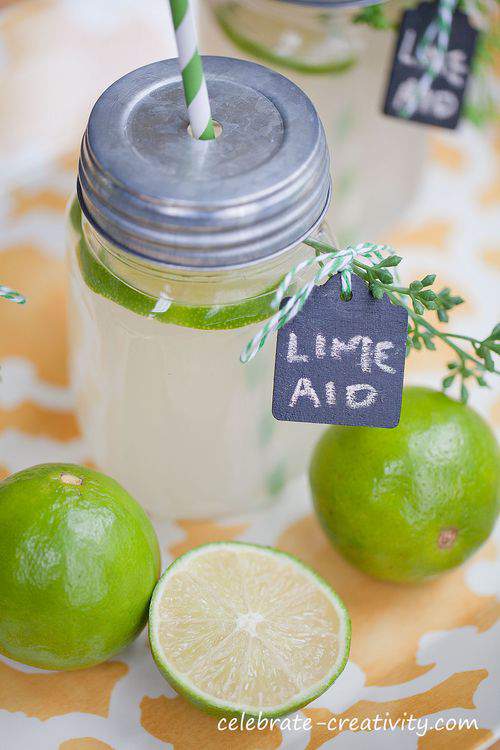 All ready to serve.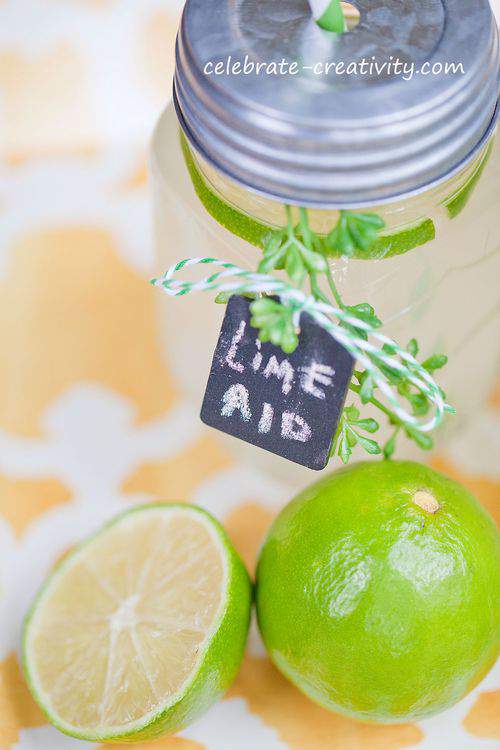 How refreshing would these drink look at your next Summer luncheon?
I'd say pretty cool with a splash of DIY crafty to boot. ♥
WANT MORE GREAT DIY INSPIRATION?
Pop over to Trish and Bonnie's Funday Monday link party at UNCOMMON DESIGNS for a look at more fabulous projects and recipes.  Also check out the awesome creativity on display over at Beth's link party at HOME STORIES A to Z.  You'll also love all the beautiful projects and DIY ideas on display at the Inspiration Exchange Link Party over at ELLA CLAIRE'S.   There's no shortage of do-it-yourself fun at Kim's linky party over at SAVVY SOUTHERN STYLE.   Looking for more projects to try this weekend?  The creativity is jammed packed into Jen Rizzo's,  FABULOUSLY CREATIVE FRIDAY link party. Also, Lucy's Inspiration Gallery link party over at CRAFTBERRY BUSH features a ton of beautiful ideas from fellow bloggers.