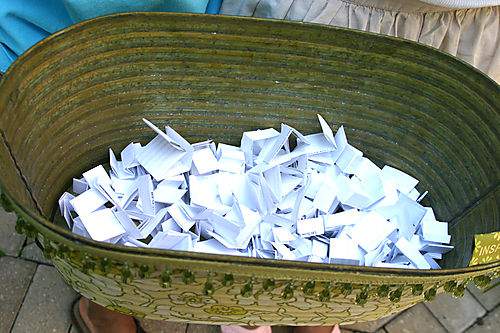 First let me say how humbled I am by all your kind words and participation in my first blogaversary.  It's been so wonderful to have my creative efforts so well received. 
I'm happy to pass along these machine embroidered pillowcases in appreciation of your support throughout my first year of blogging.  
Keep reading for the names of the winners and the twist.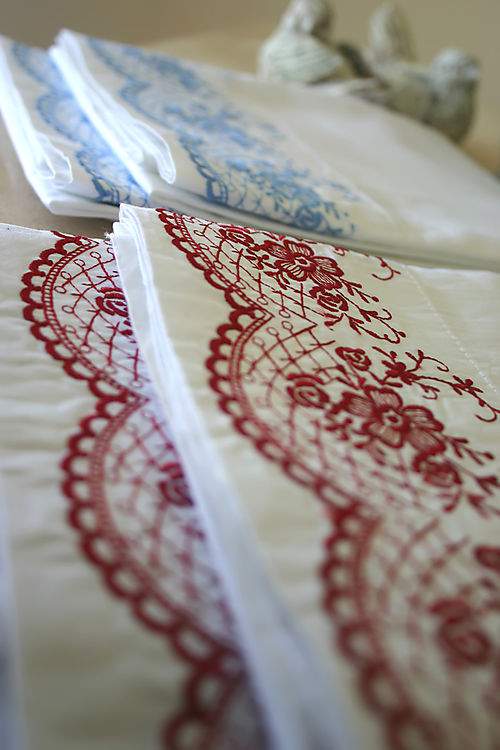 A total of 142 visitors entered my little giveaway.  Your kind comments were so encouraging and my mom really enjoyed reading them too.  I really appreciate each and every one.
After printing out a copy of all the comments, I cut them up into strips and folded them over before placing them all into a large container.  You may recognize this fabric-covered bucket from an earlier post.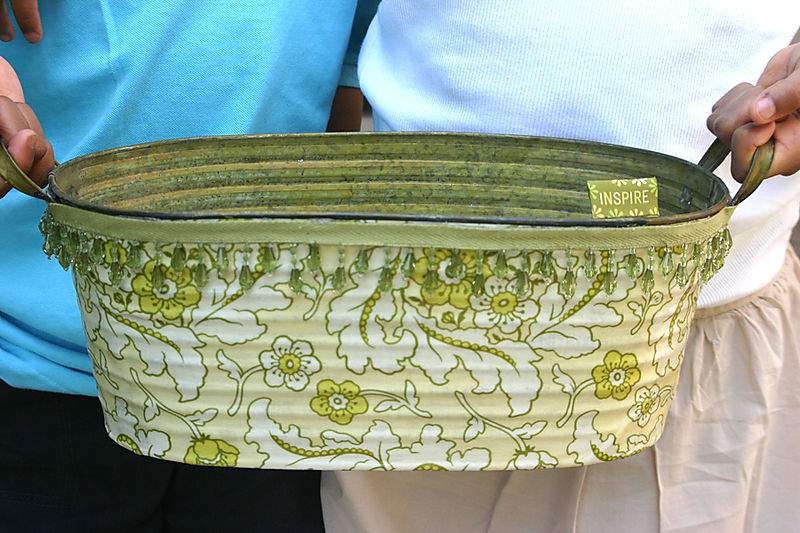 My two favorite helpers were eager to pitch-in, and happy to each get a chance to draw the names of the winners.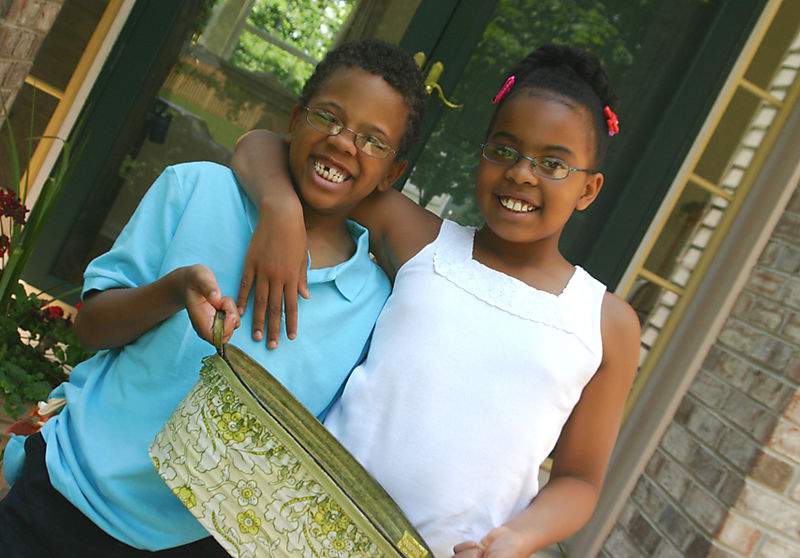 I think now would be a good time for that drumroll please. 
Congrats to winner #1-Adla.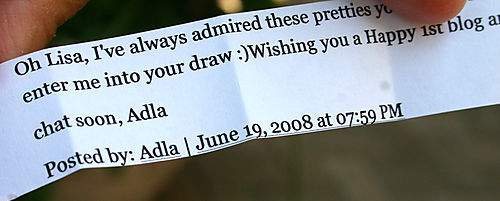 Can we go with an imaginary trumpet instead of a drumroll here?  Another congrats to winner #2-SmilynStef.
Now for the twist.  I sure wish I could send every one of you a pillowcase set, in appreciation for all your support throughout my first year.  Of course I can't.  However, I can add one more set to the winners circle.
In an effort to increase everyone's chances just a wee bit more, I embroidered a third set to add to the blogaversary giveaway.  Yellow is one of my favorite colors and I love how nice and summer-like this set looks.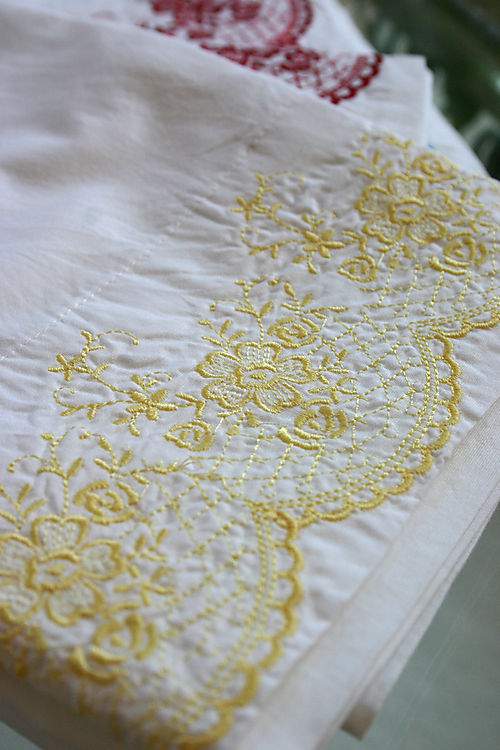 The winner of this third pillowcase set is Sandy.

Adla, SmilynStef and Sandy, please e-mail me with your mailing instructions and then stalk your postman because I'll drop everything in the mail right away. 
Congrats to all three of you and thanks for participating in my first blogaversary givaway.
Once again, I'd like to extend my heartfelt gratitude to every one of you who has popped in for a visit.  I think you can tell that creativity is good for my spirit and my soul.
Judging by the reception, I suspect it's good for yours too and I'm thrilled to be in such great company.
Looking forward to year number two.